In this column, Avotakka's editorial staff present their favorite products and interior design solutions that have proved functional in their own homes. Art Director Elina Henttonen selected products that perfectly fit the style and color palette of the 1970s.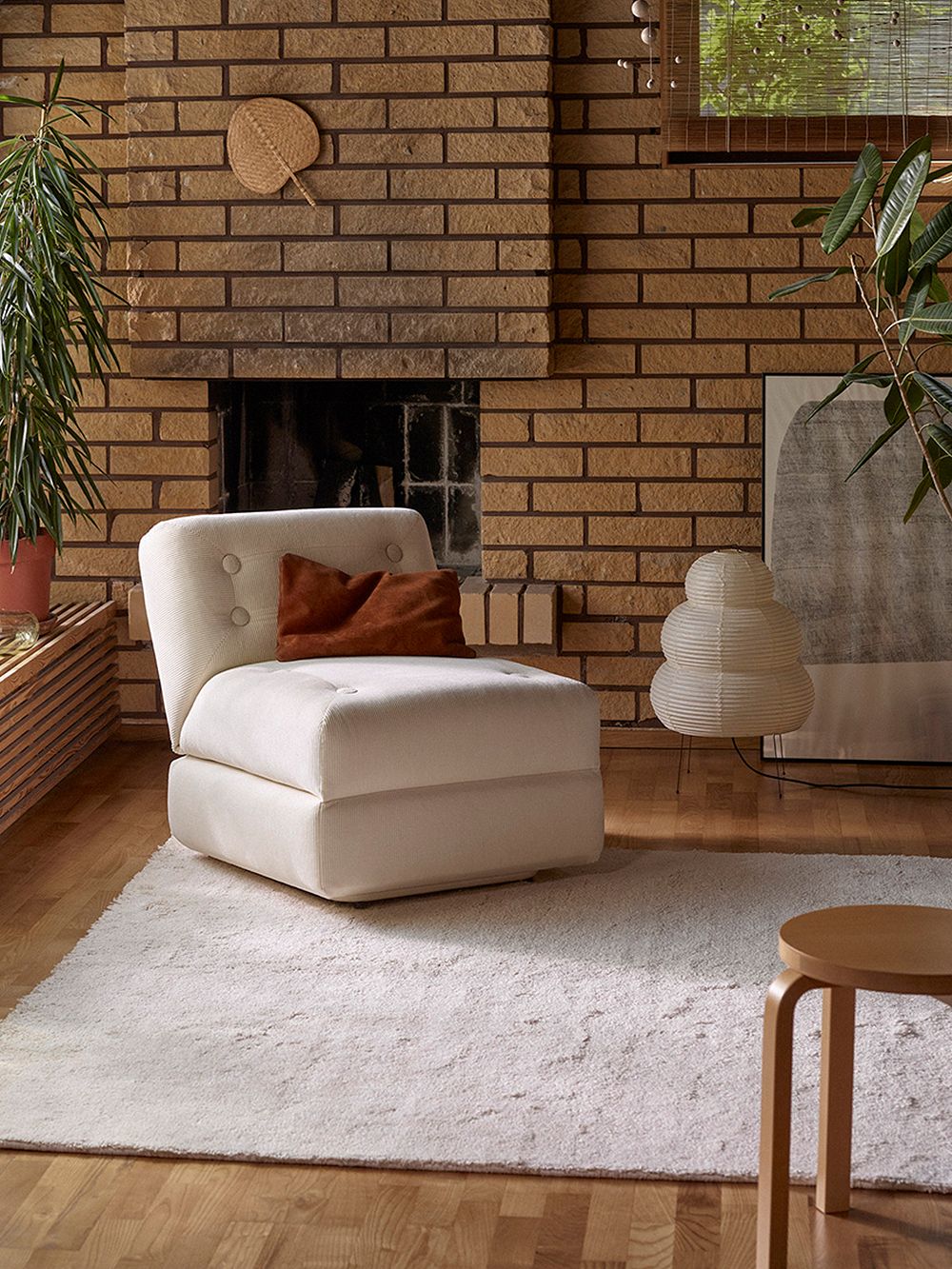 Easy does it
I recently moved into an apartment building built in the late 1970s. Before I knew it, I was irresistibly drawn to the style and colors of that decade. As a result, I have tried to introduce colors, materials, and other characteristic elements of the era into my home. Shades of olive and moss green, chocolate brown, amber, and brass are particularly appealing.
When it comes to 1970s style, an obvious choice is Ahti Taskinen's Easy sofa module. The dark chocolate brown, corduroy, and robust and low build will all be familiar from design magazines of the decade, like the monthly Finnish interior design magazine Avotakka. This multi-purpose design item works great on its own or as a sofa module and can be opened out into a spare bed. It is a perfect choice for the hallway, under the staircase, or in a child's room. It's so wonderful that this design jewel has been reintroduced, thanks to the Finnish company Fasetti!
• Easy sofa module by Fasetti >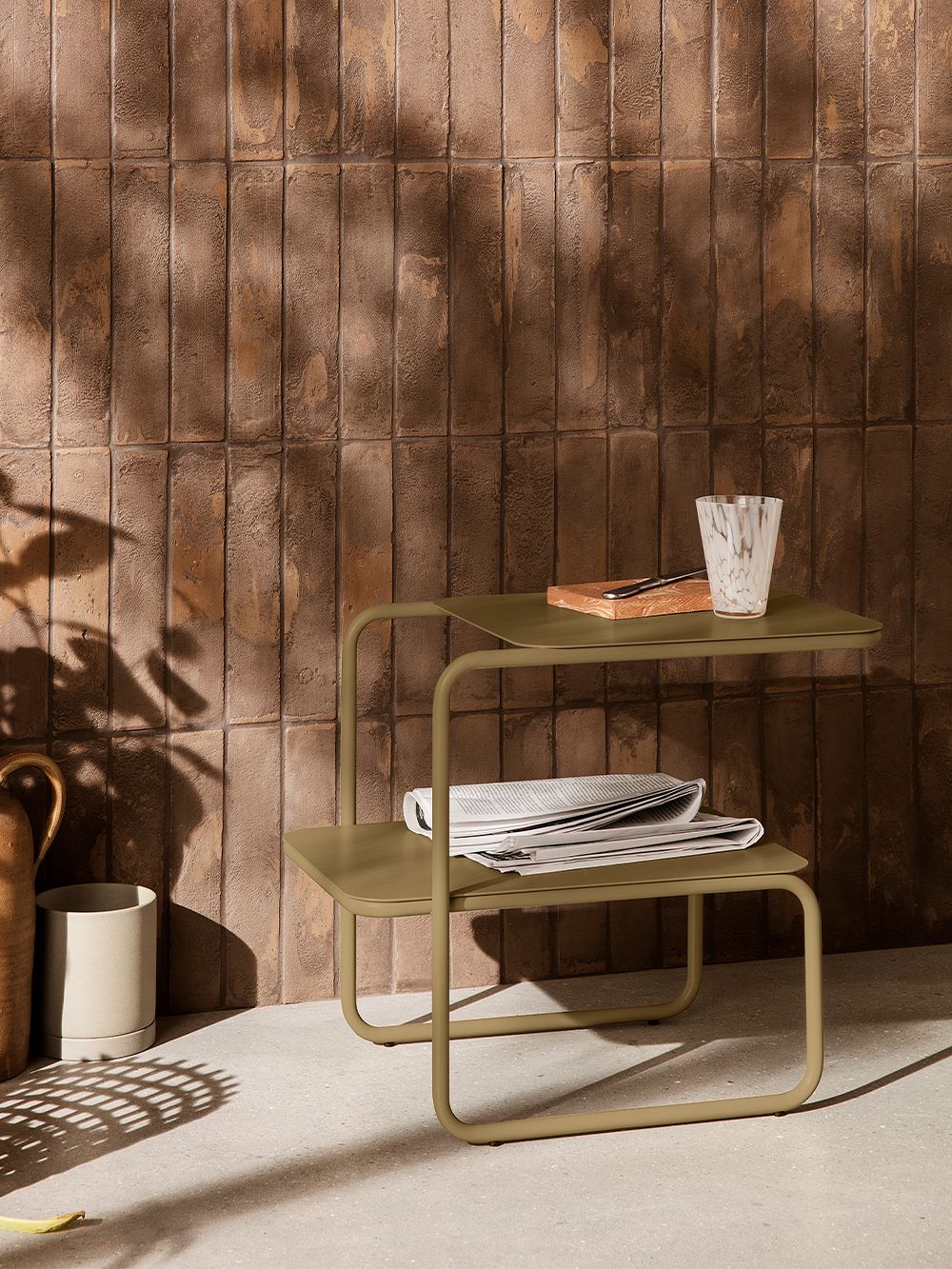 Ode to olive
Among the range of colors, ferm LIVING offers a shade of olive green that's just perfect for me. In addition to the Level side table, ferm LIVING also uses this color in its Plant Box and the handy Grib tray, among other creations.
The designs by ferm LIVING are also united by their versatility. Sleek metal furniture and furnishings are resistant to moisture and denting, making them suitable for bathrooms, balconies, and gardens. I think I'm going to use the shade as inspiration for the paint color for the dining room, my Sunday salon!
• Level side table by ferm LIVING >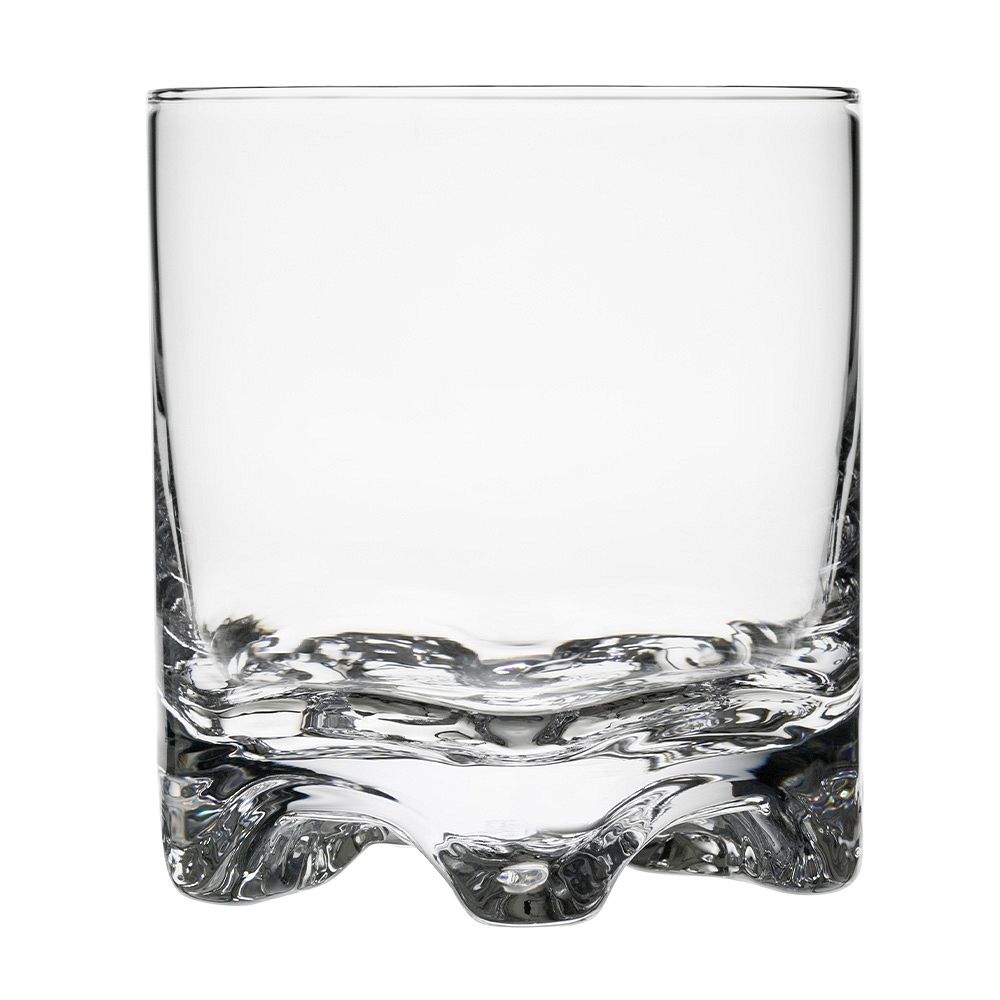 Shaken, not stirred
Tapio Wirkkala's drinking glasses are rightfully considered design classics. Wirkkala's Gaissa, however, is less often seen than some of his other drinking glass designs. The highly distinctive pattern on the base brings to mind the undulating snow-topped fells of Lapland that the glass is named after.
"Tapio Wirkkala's drinking glasses are rightfully considered design classics."
I like to mix different drinking glasses for everyday and especially weekend use as the mood takes me, regardless of the original purpose of the glass. I might drink my sports drink or a smoothie from this tumbler, or use it to wash down my vitamins – everything tastes so much better in a beautiful glass!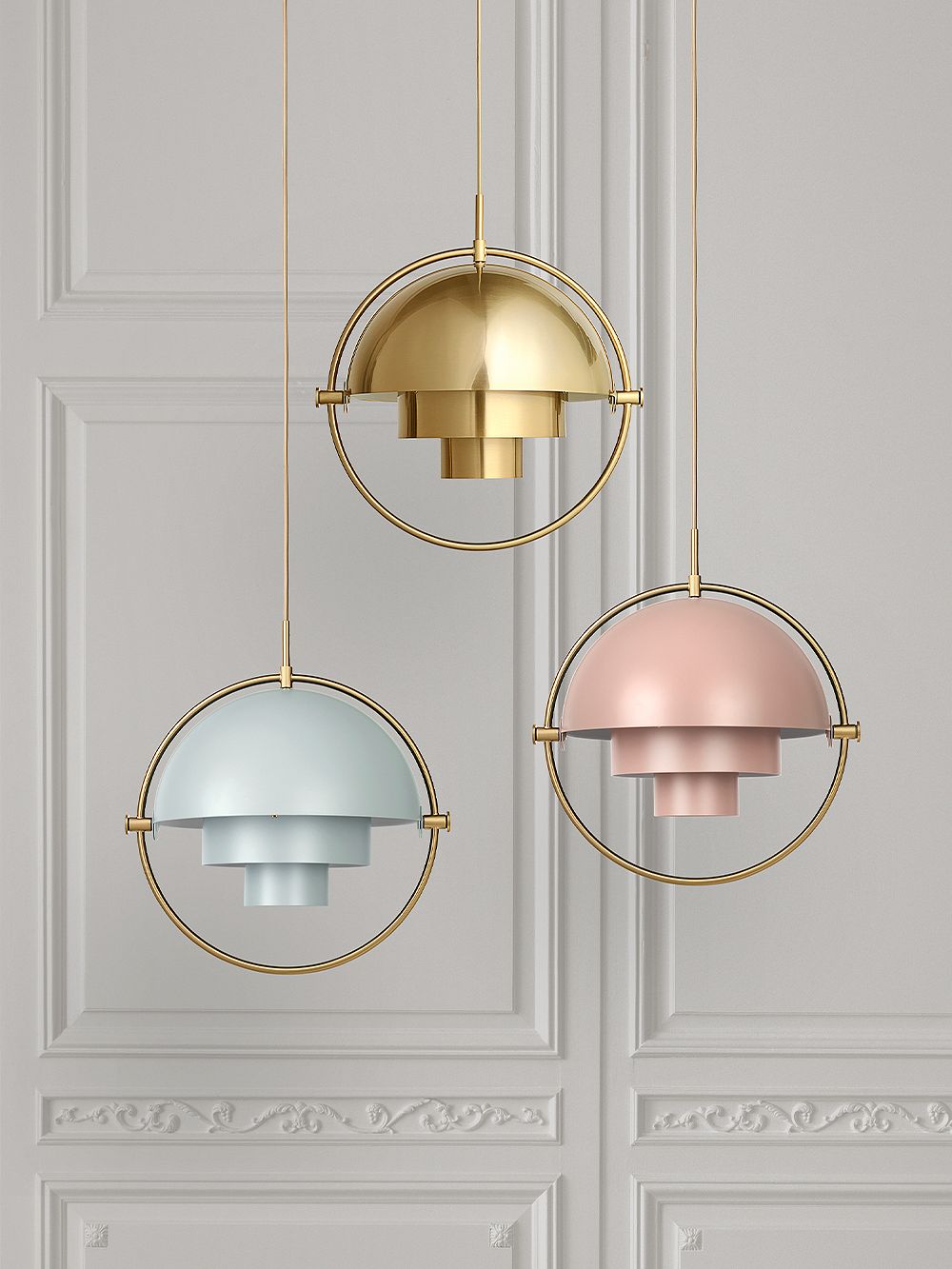 An elegant color pairing
I'm still not tired of brass. Designed in 1972, GUBI's Multi-Lite pendant is the perfect size and style for any room. The luminaire has an inventive design, with a swivel dome that makes it simple to adjust the direction and brightness of the light.
The brass glimmer pairs beautifully with the brown and olive green, resulting in a splendidly refined and stylish look.
• Multi-Lite pendant by GUBI >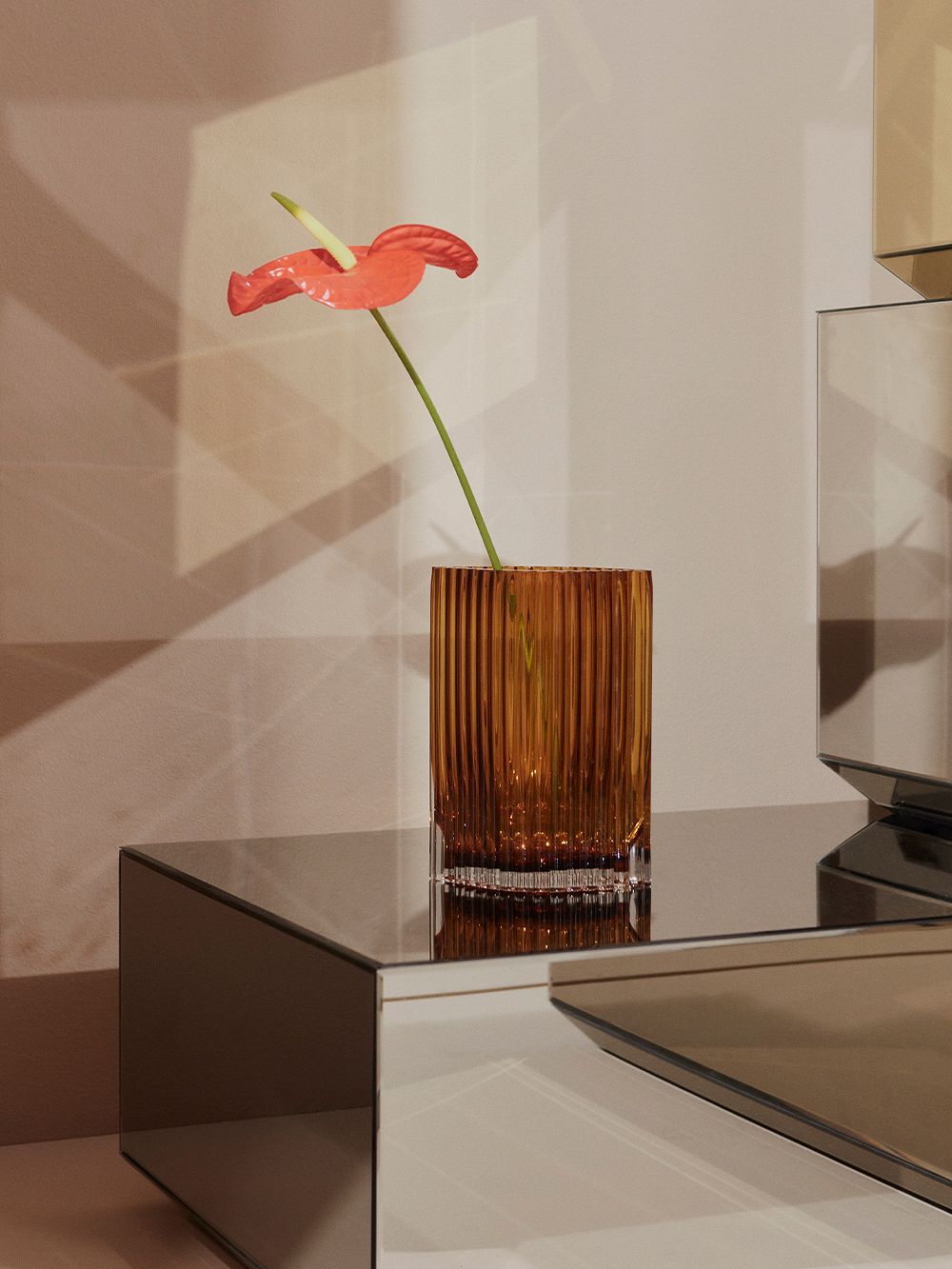 Grandma style lives on
Glowing in shades of 1970s brown, pattern-surfaced glass vases are not the most sought-after collectors' items at the moment. However, I predict a resurgence in the coming years.
"I predict a new rise for the 1970s glass vases with patterned surfaces!"
AYTM's amber-toned Folium vase has the same spirit, but with a contemporary spin. It would look smashing with both an elegant bouquet of dried flowers coupled with a single eye-catching element, such as a king protea flower. This more exotic choice of flowers would bring the vase nicely into the present day, ruling out any hint of a fusty home museum feel.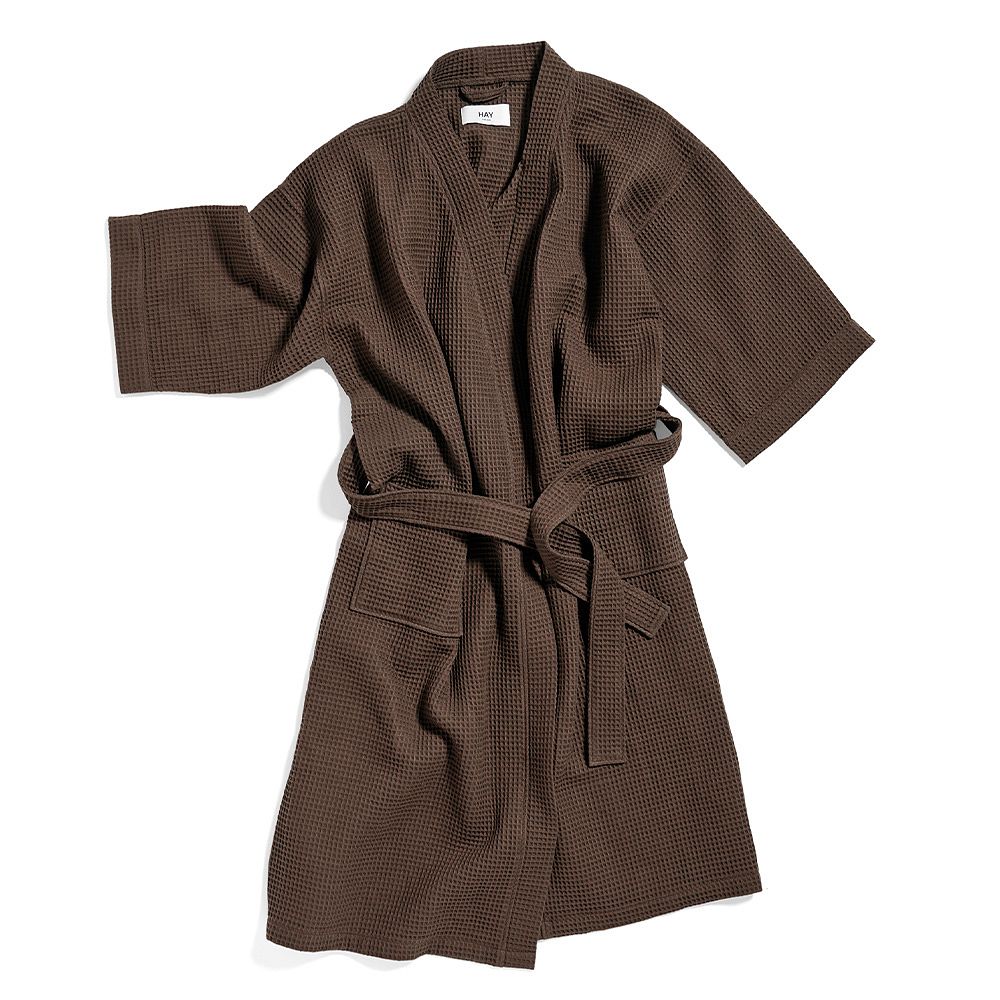 Chocolate waffles
Our 1970s apartment building has something that was a rare and enviable luxury in its day: a swimming pool in the basement, with an adjoining sauna. They are still in their original glory, tiled throughout in dark brown tiles with a waffle-like surface. When I'm getting ready to head down to the basement to enjoy the sauna, HAY's Waffle bathrobe matches the look of the facilities perfectly. True to its name, the bathrobe sports an attractive waffle weave.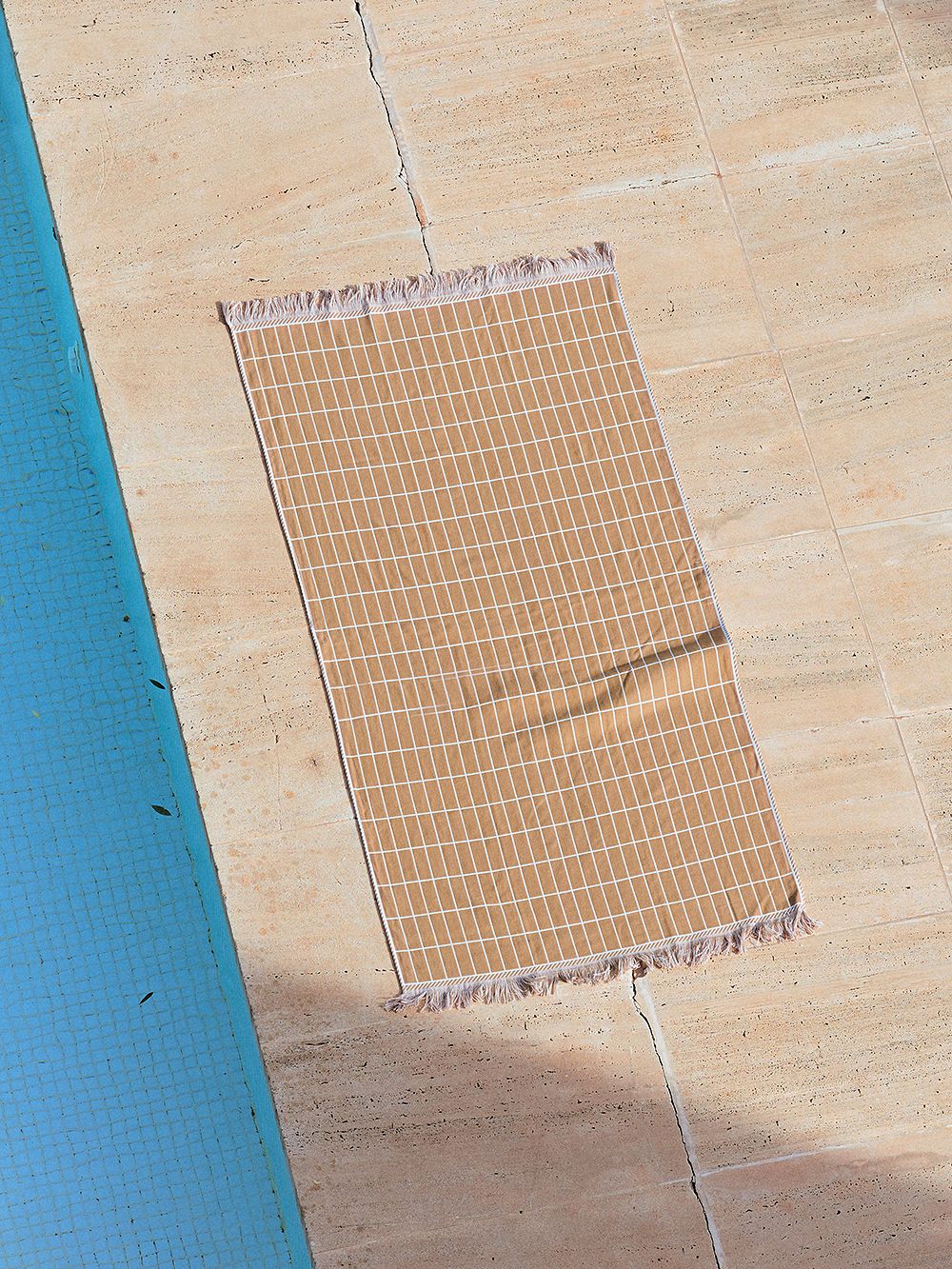 Timeless tiles
In addition to a bathrobe, you will of course need a towel for the sauna. Evocative of a brick wall pattern, the timelessly simple beauty of Marimekko's Pieni Tiiliskivi bath towel wonderfully matches the shape of the tiles in the pool and sauna area, while the cinnamon shade blends delightfully with the dark brown. The fringe trim on the towel is a nice detail. And thanks to its thinness, this Turkish bath-style towel is also easy to pack for travel or the beach.
• Pieni Tiiliskivi bath towel by Marimekko >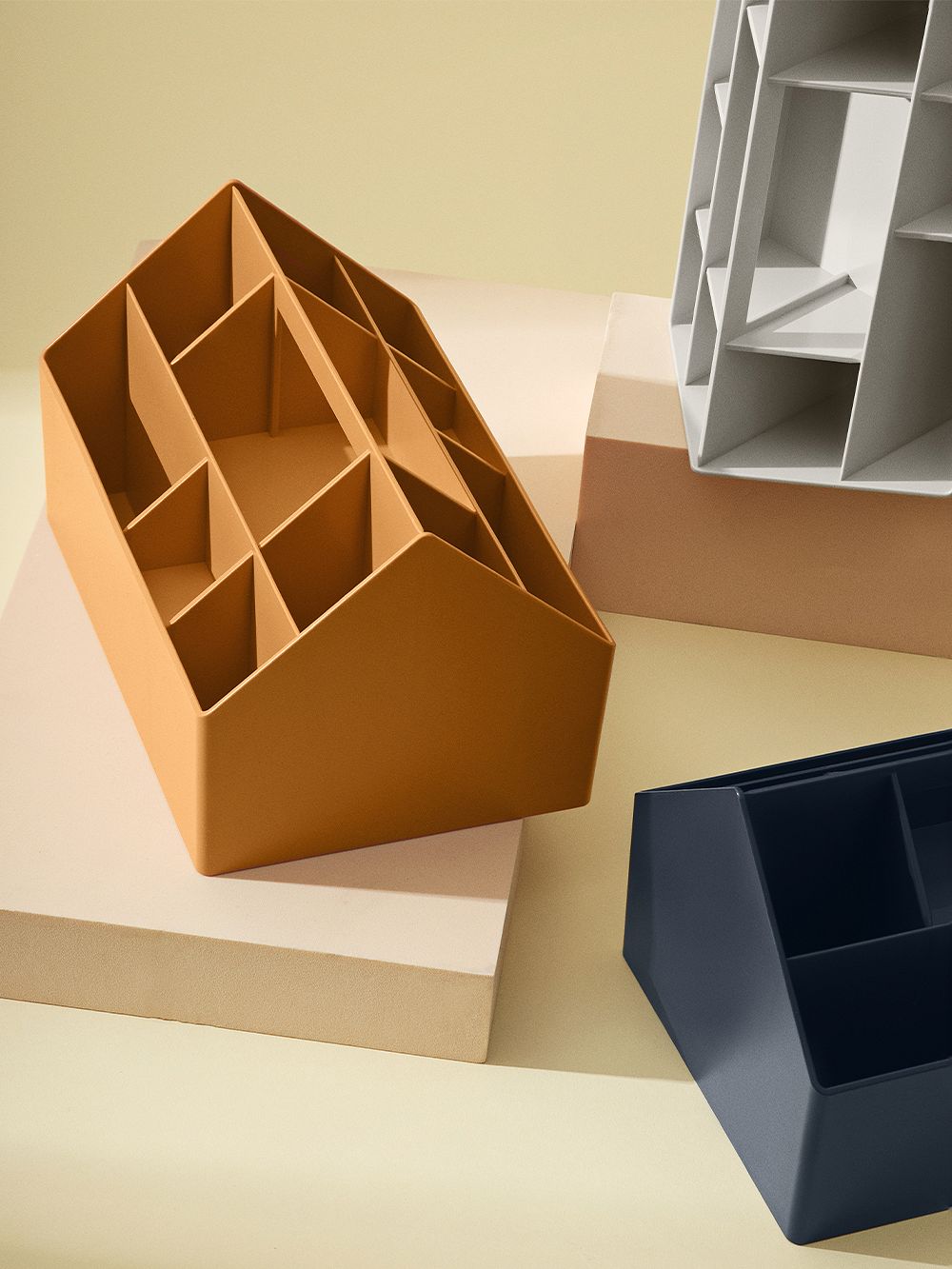 Those were the days
I remember having a fantastic orange pen holder in my childhood, which sadly is no more. Happily, though, Muuto's Sketch Toolbox is very similar to it. The container would be perfect for my child to use for crayons, markers, and other drawing supplies. It's a cinch to carry from room to room and looks beautiful in the living room or in the middle of the dining table, where pens are most often found.
---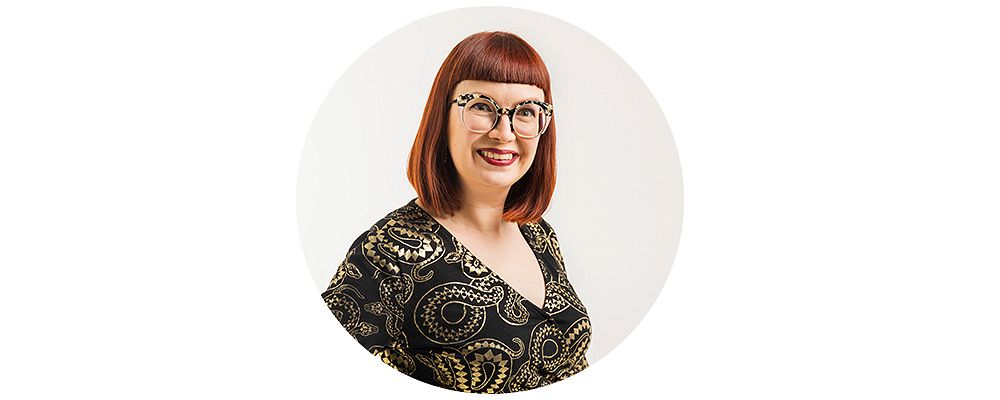 Avotakka's AD Elina Henttonen pays little attention to trends or styles in her decorative choices. She is inspired by grannycore with rose rugs, classic art museums like the Ateneum Art Museum in Helsinki, old pharmacies, the latest hotel rooms with their flowing curtains, and the practicality of everyday life.
---
See more:
• What's new at Finnish Design Shop >
Text: Elina Henttonen Images: Manufacturers