Father's Day will be celebrated this year on November 14th in Finland as well as various other Nordic countries. A carefully chosen Father's Day gift, a self-written card, and quality time together will for sure put a smile on every father's, grandfather's, or father figure's face. See our gift picks from the Finnish Design Shop selection!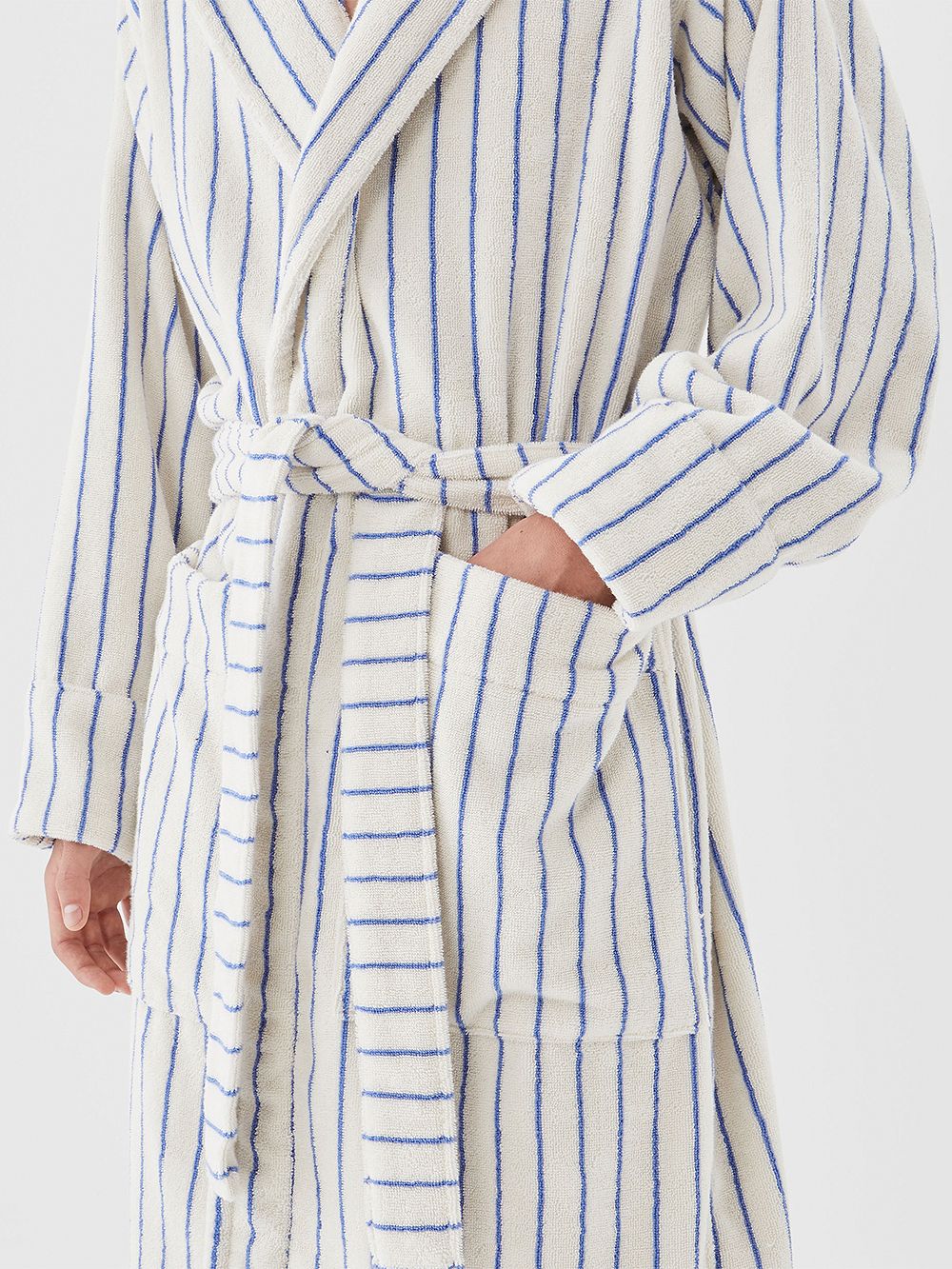 A little pampering
What would be a better gift than getting hugged by a super-soft bathrobe? Tekla's Hooded bathrobe is perfect for wearing after both a shower and sauna, bringing comfort to relaxed home evenings. The luxurious bathrobe is made of extra combed organic cotton, which is particularly absorbent and durable.
• Tekla's Hooded bathrobe >
• All bathrobes >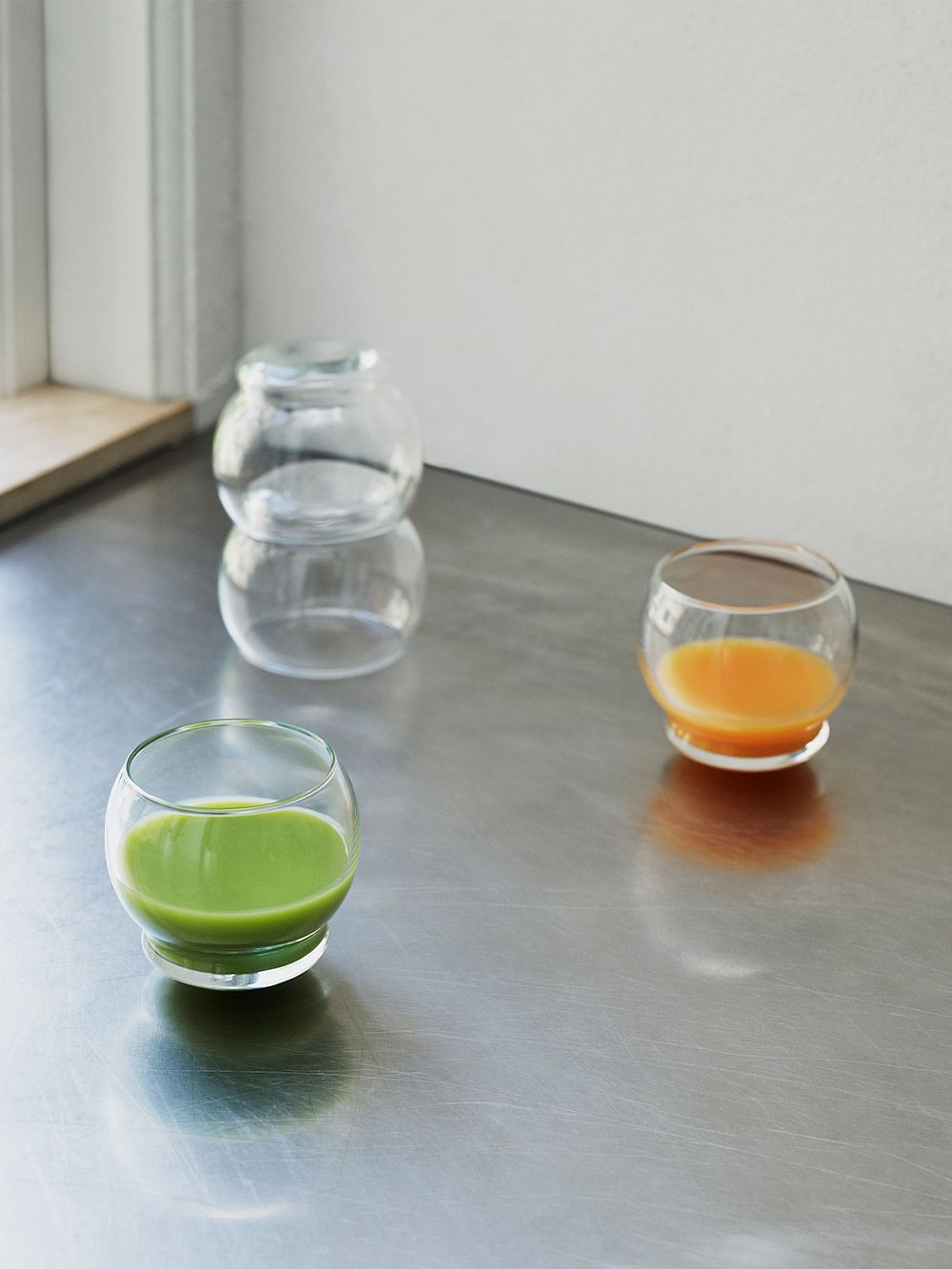 Spinning beverages
The unique drinking glasses are the perfect way to liven up everyday life and celebrations. The shape of Normann Copenhagen's Rocking glasses is by no means a typical one: due to the curved bottom, the glasses swing and rock, without the drinks spilling over the edges. Combine elegant glasses with a bottle of Dad's favorite drink or cocktail ingredients.
• Normann Copenhagen's Rocking glasses >
• All drinkware >
A kit full of treasures
Whether your dad is interested in gardening, crafts, or cooking, he will definitely find a use for Vitra's Toolbox. Designed by Arik Levy, the organizer is a convenient helper in any task and the box is easy to carry with a sturdy handle. The special edition of the Toolbox is made entirely of recycled materials.
• Vitra's Toolbox >
• All containers >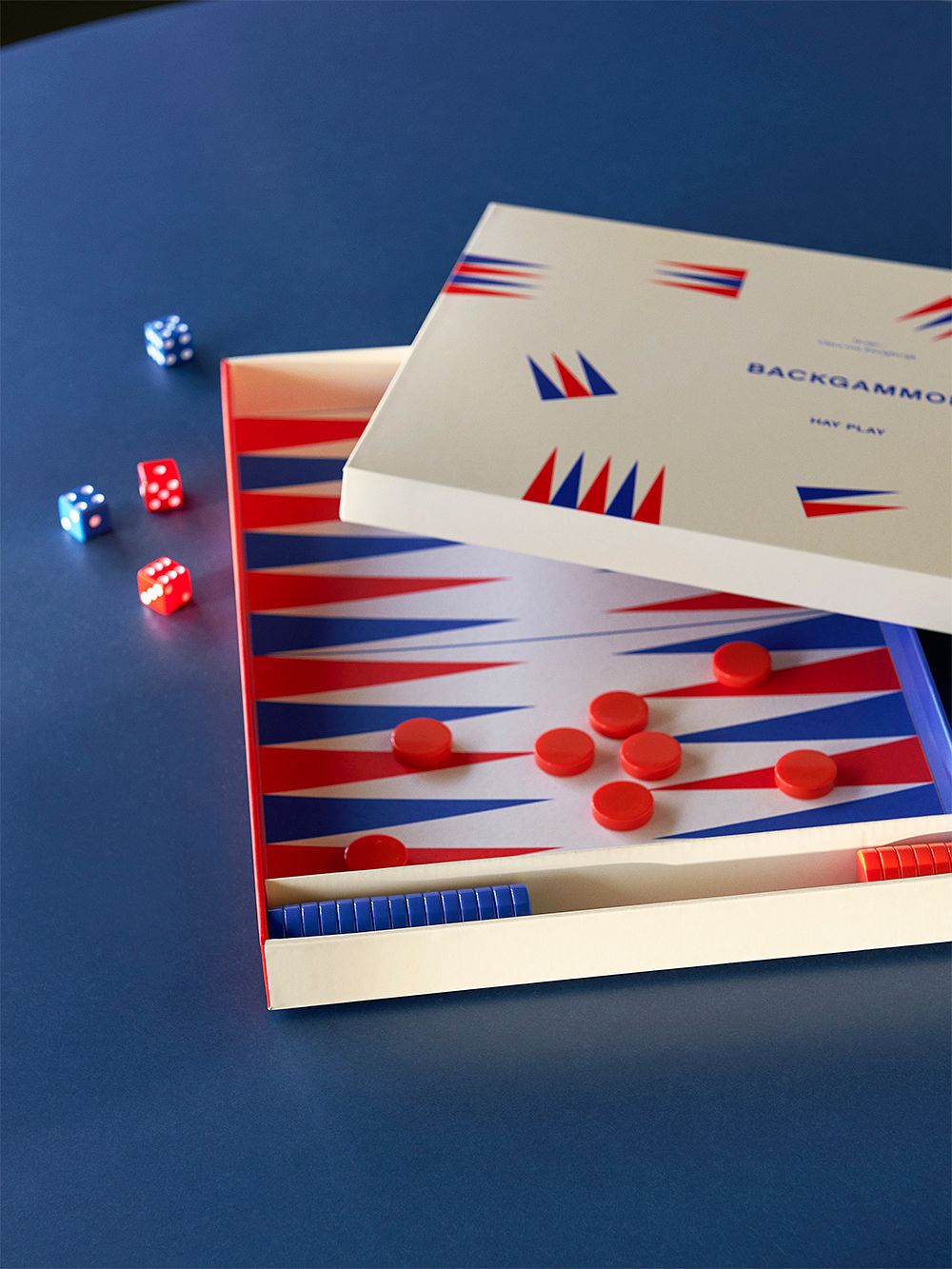 A game night
The board game enthusiastic will appreciate playtime together with family and friends. Designed by Clara von Zweigbergk, the HAY PLAY games invite you to spend long evenings playing and enjoying the fun, colorful details. These modernized classic games are so beautiful that they can be displayed on the table like a stack of books.
• HAY's HAY PLAY Backgammon >
• All leisure >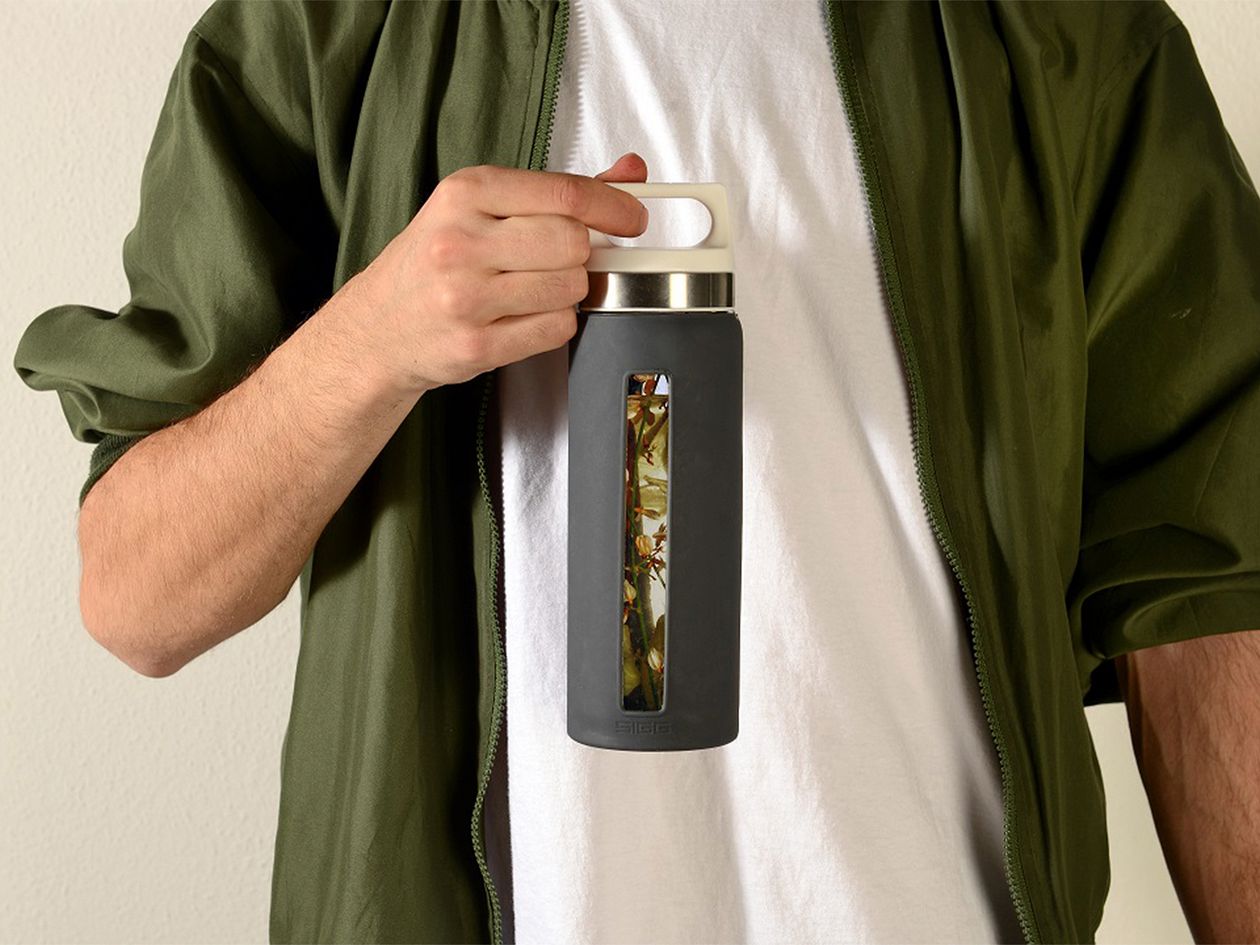 The thirst-quencher
An essential part of every father's equipment is a stylish and modern drinking bottle that travels easily to the office, nature, and hobbies. The SIGG Dream drinking bottle is made of durable borosilicate glass, which is protected by a grey comfortable silicone cover. In addition to the design gift, you can make a promise of a hiking trip together, for example.
• SIGG's SIGG Dream drinking bottle >
• All drinking bottles >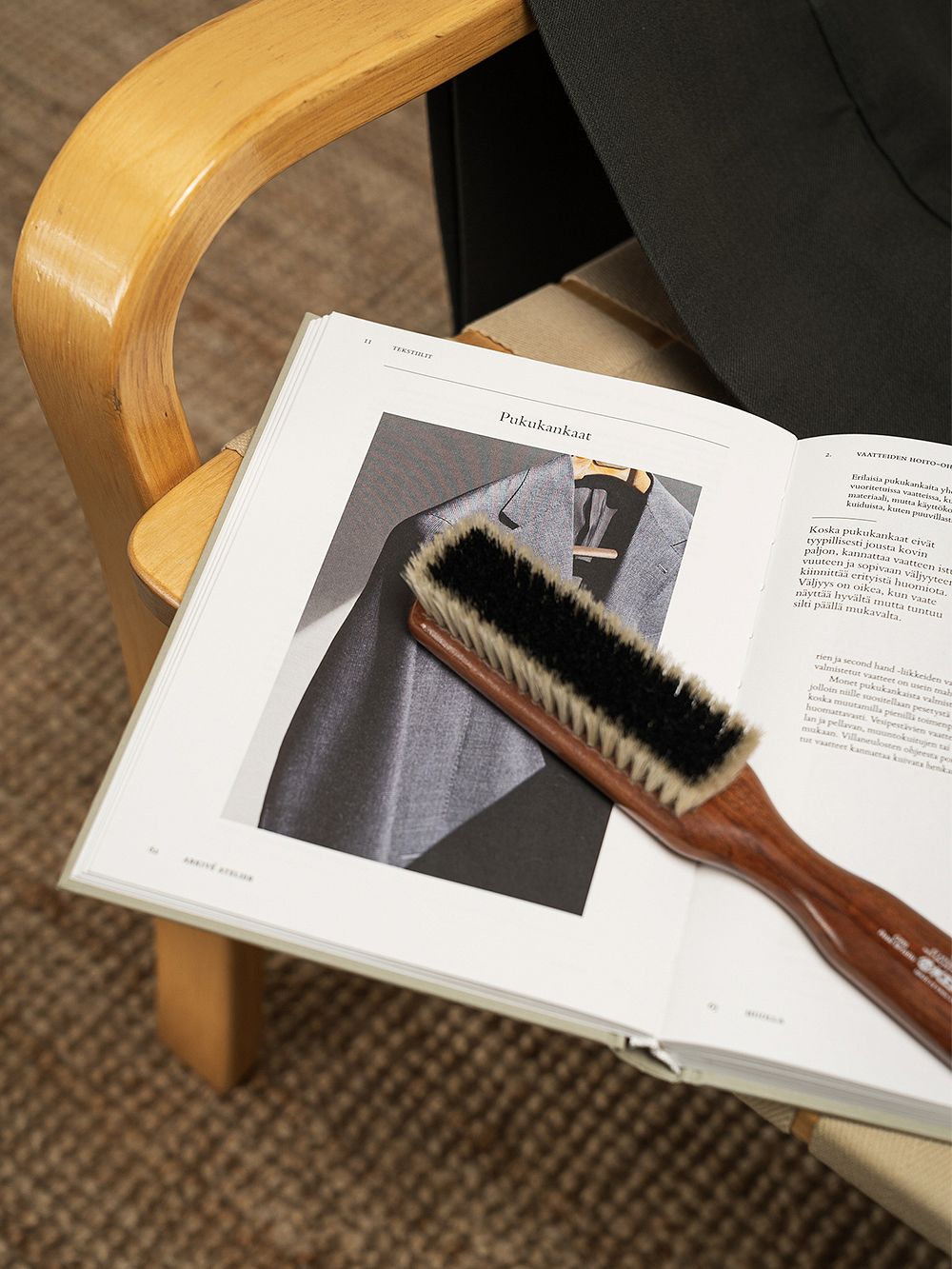 Take a good care
Is your dad a true fashionista? As the weather gets colder, it's time to dig thicker clothes out of the closet and get the sweaters and woolen coats ready for the winter. Made of natural bristles and mahogany, the Kent CP6 clothes brush cleans especially delicate wool textiles by removing dust, hair, and even dried stain – extending the washing interval of clothes.
• Kent Brushes' Kent CP6 clothes brush >
• All garment care >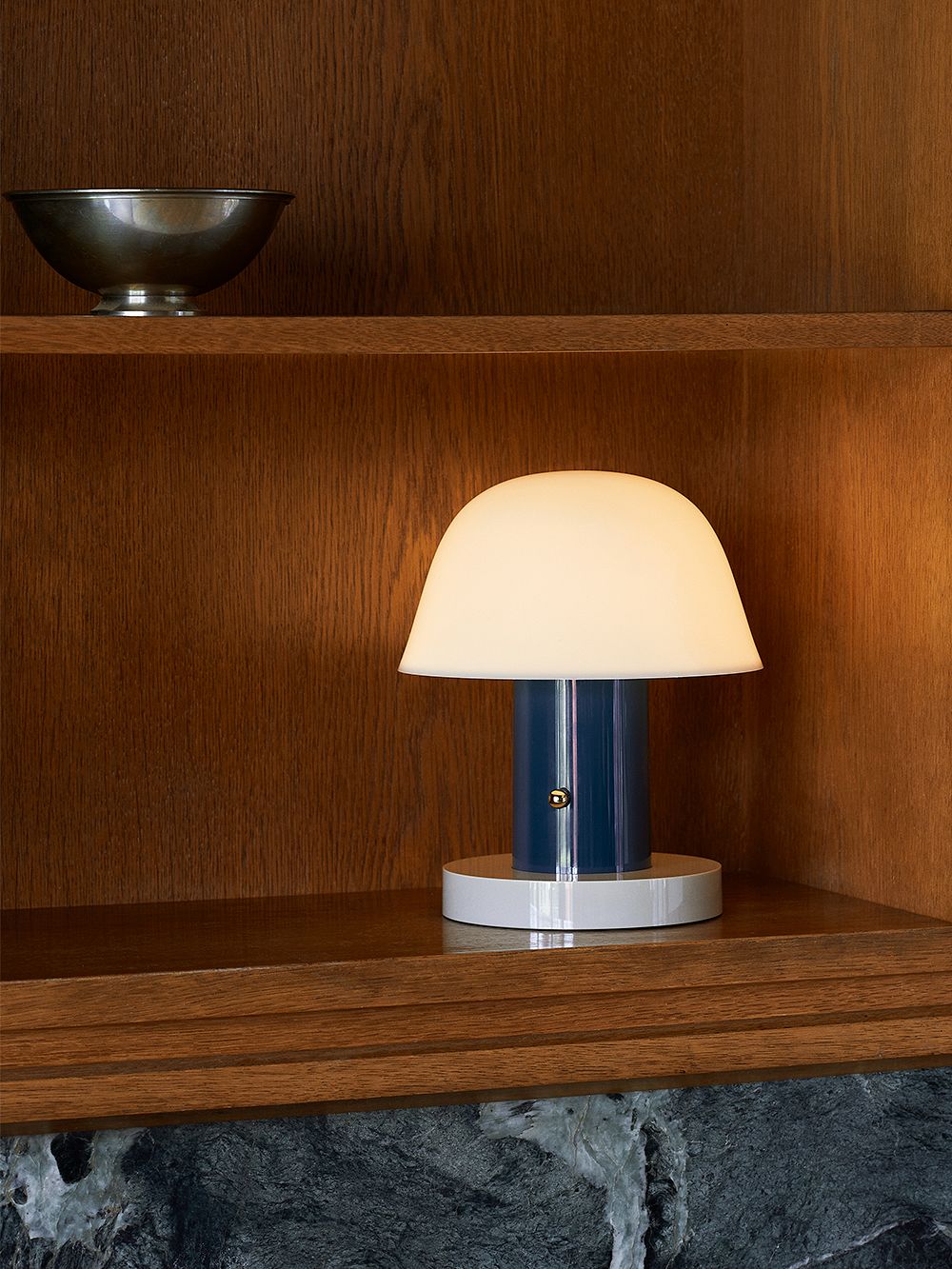 Upgrade the reading light
Give the bookworm a big smile with a design lamp that works as a reading light on the bedside table, a brightener in the home office as well as a beautiful mood creator on the windowsill. &Tradition's Setago JH27 table lamp has a playful appearance, which resembles a mushroom. Due to its cordless structure, the lamp can be moved easily to where additional light is needed.
• &Traditions Setago JH27 table lamp >
• All table lamps >
See also:
• More gift ideas at Finnish Design Shop >
Text: Sarianna Määttänen Images: Manufacturers