Well-designed lighting helps make a home more comfortable. Read our tips on how to design lighting for different spaces and how to choose the right kind of lamp!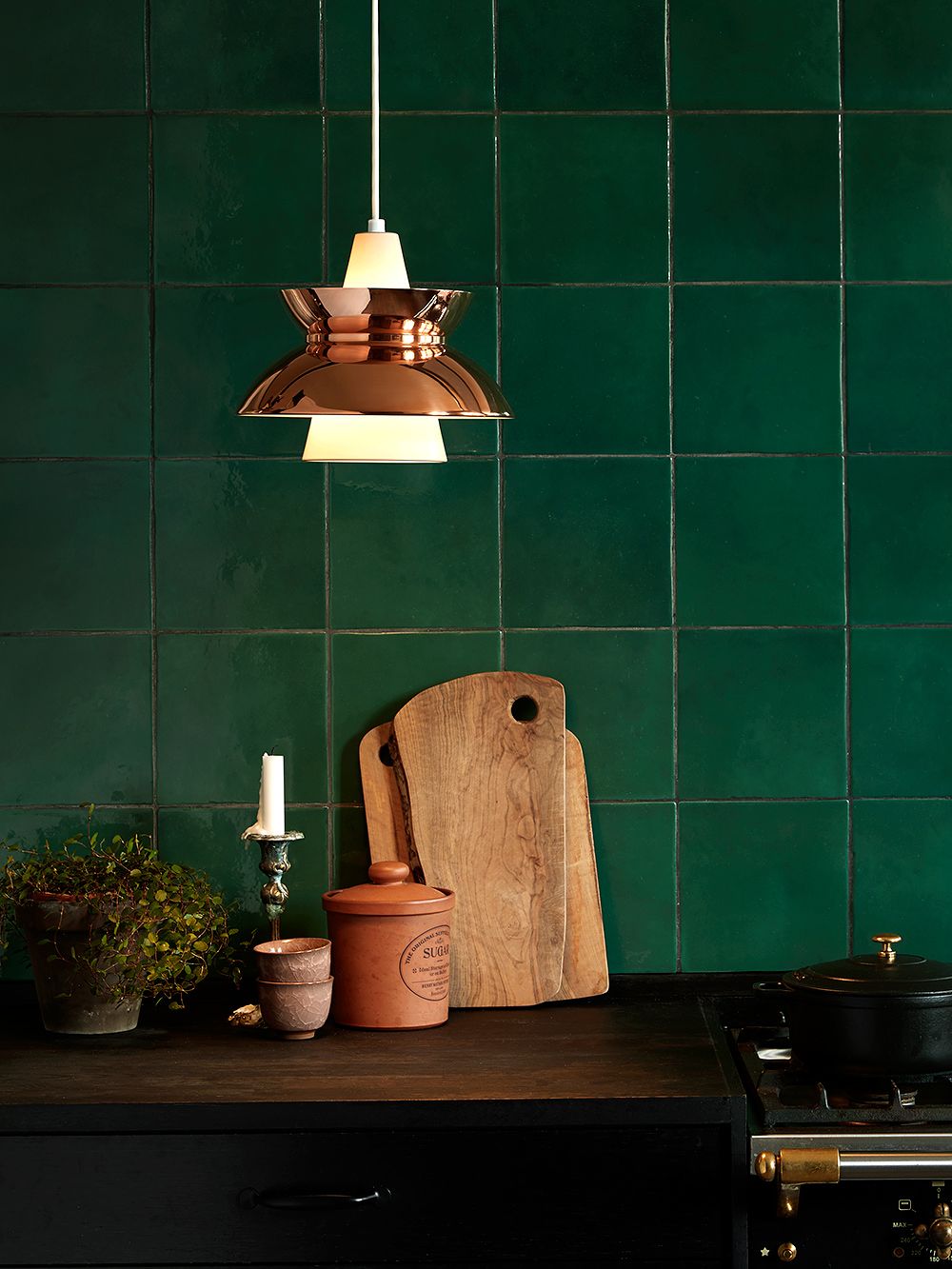 This kitchen counter is illuminated by Louis Poulsen's Doo-Wop pendant lamp in copper color.
1. When should home lighting be planned?
Include lighting in your interior design from the very beginning. Too many learn the hard way that the placement of points of light should have been considered at the same time as the placement of the dining table and couch.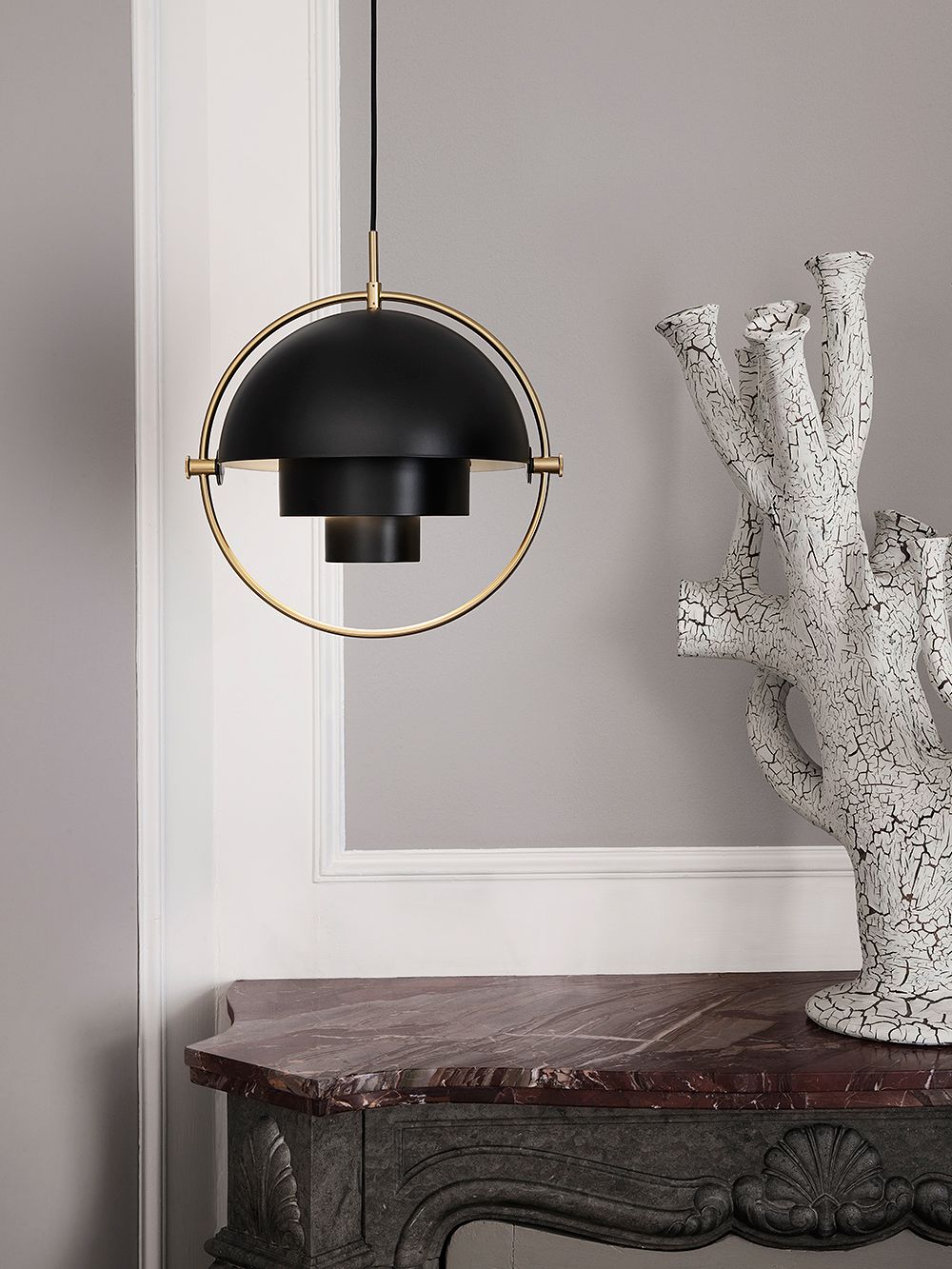 Gubi's elegant Multi-Lite pendant lamp is suitable for many places, as the posture of the shade can be changed.
2. How do I build the lighting?
Create a basic light level with general lights that complement natural light. The luminosity should be sufficient for cleaning. Use light indirectly – either dimmable lamps or lamps that reflect light through the ceilings and walls. This way, the amount of light can be adjusted for different needs and for different times of the day and year. Then choose lamps for certain place-specific activities, like above the dining table and on the nightstand. Put finishing touches using atmospheric lamps that make the space interesting.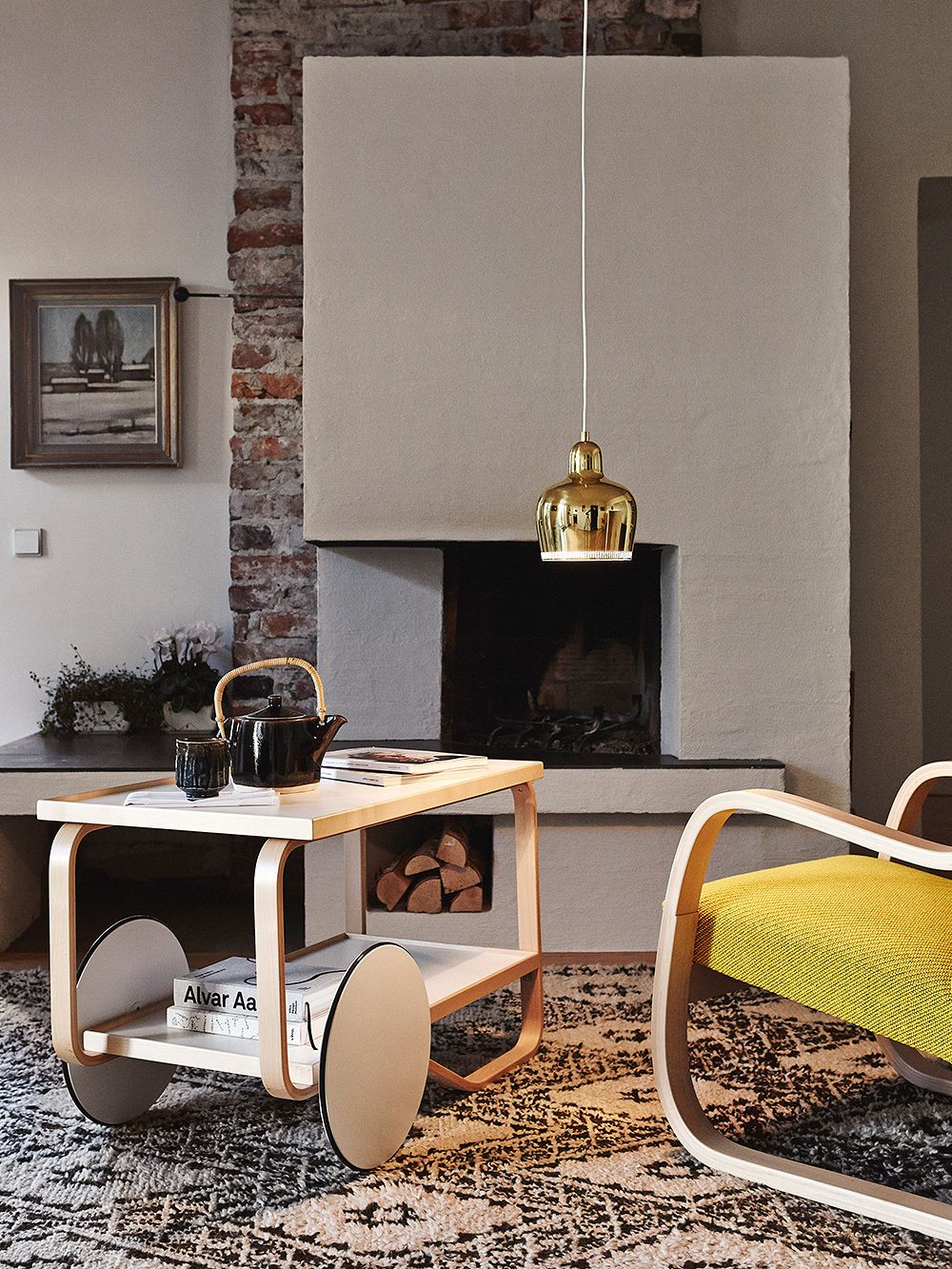 Golden Bell, the A330S lamp designed by Alvar Aalto, is Artek's timeless classic.
3. What are the most common mistakes in lighting?
Many think that in good lighting, the whole space is evenly illuminated from top-down using things like target lamps embedded into the ceiling. Lamps that fulfill different lighting functions create more interesting and calmer results.
Hay's funny Cloche table lamp defies gravity, but is still firm. Cloche is also available with a black and brass shade.
4. How do I recognize the right type of lamp for each space?
General lighting should be implemented indirectly through surfaces, but highlighted details should also be illuminated directly. Always remember to check how the lamp can be adjusted.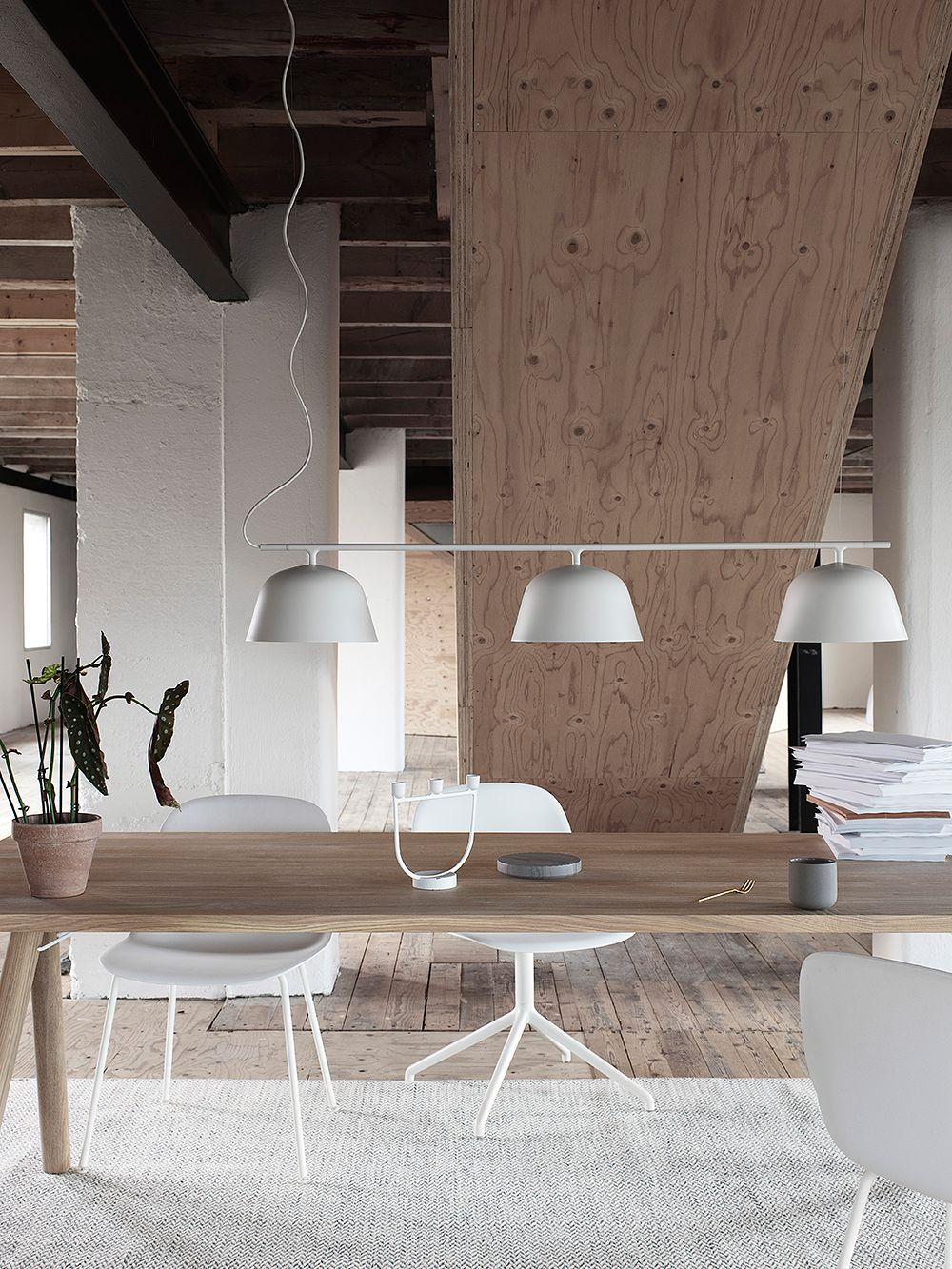 Muuto's Ambit Rail looks good above the dining table. The lamp was designed by TAF Architects.
5. What are suitable general lights?
There are indirectly illuminating versions of almost every type of lamp. Wall lamps are the most common, but floor lamps and pendant lamps can also reflect through the ceiling. Even traditional curtain lighting creates basic light. A lighting profile on top of the top cupboards could be a good solution for the kitchen.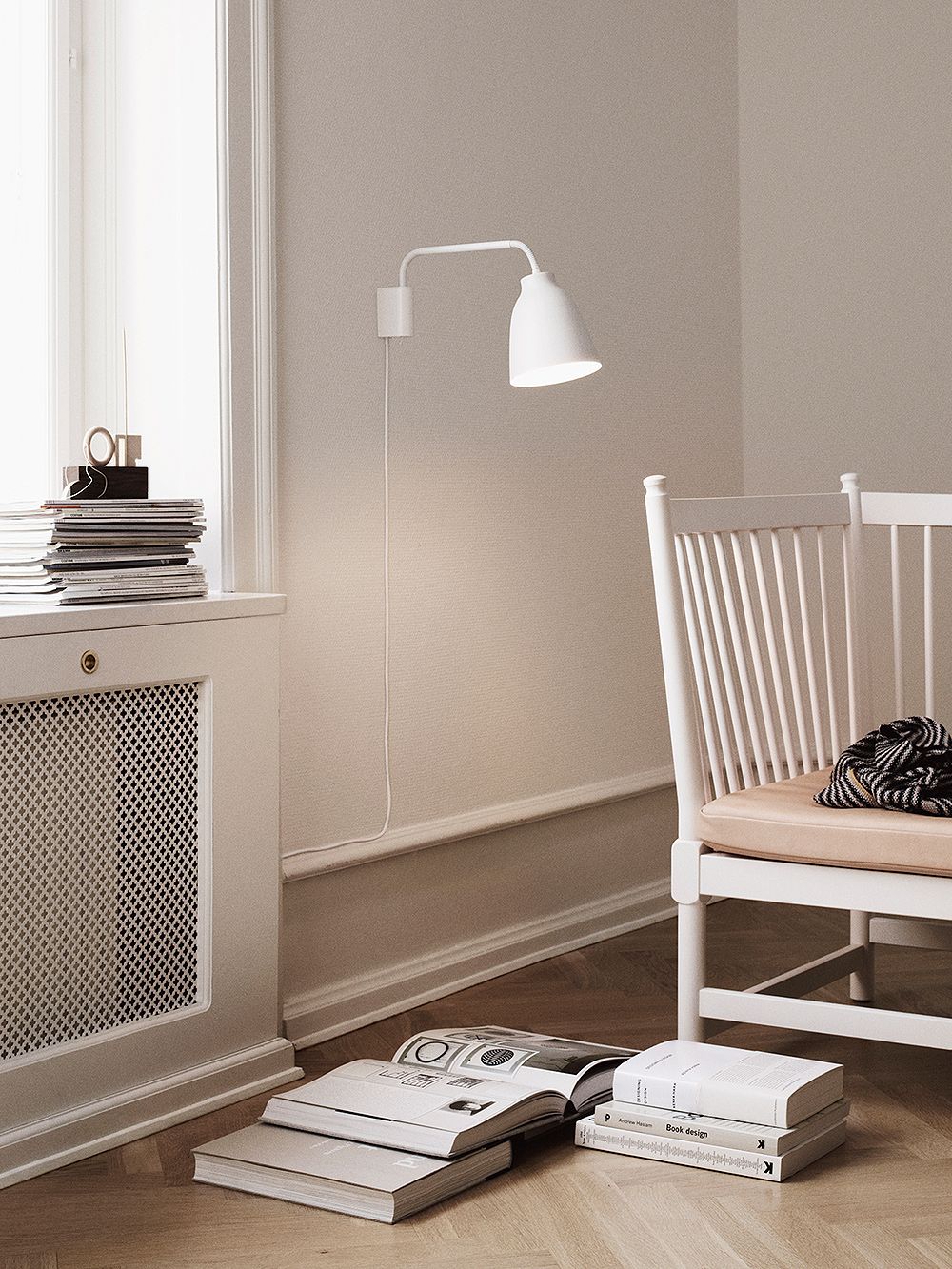 Lightyears' popular Caravaggio is also available as a wall lamp suitable for a reading corner or next to the bed.
6. What should I keep in mind when looking for a light for the nightstand?
People often want bedroom lighting to be sophisticated rather than luminous. You should find out if the bulb can be changed, can it be dimmed and can the color temperature be changed. Table lamps may have LED modules that can look surprisingly bright at home. Their luminosity and color temperature can't always be adjusted. A nightstand light could be funny and made out of a surprising material, though textile lamps that filter light pleasantly work particularly well in a sleeping area.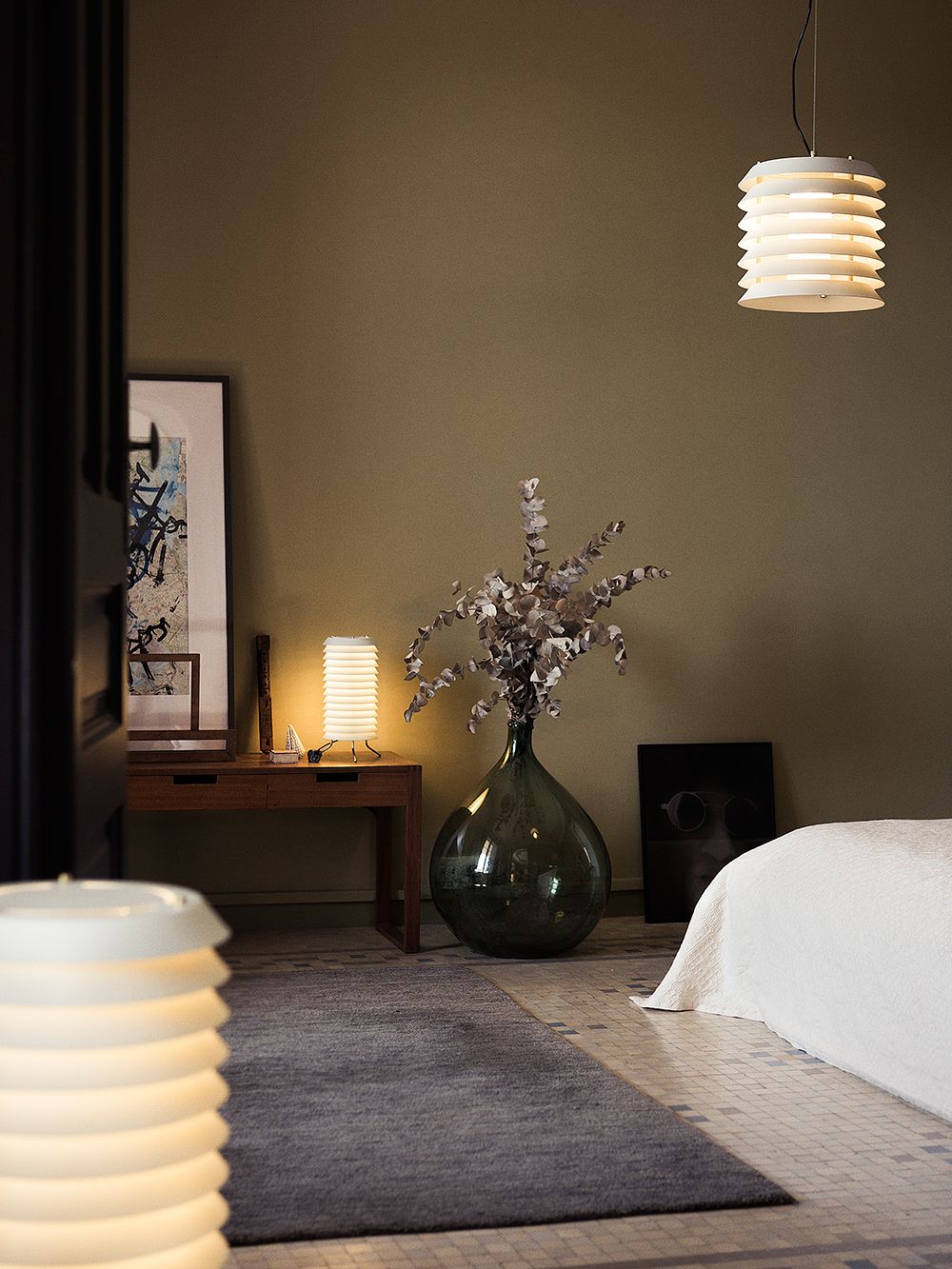 The Maija lamps designed by Ilmari Tapiovaara in 1955 are now part of the Santa & Cole collection.
7. How can I make my home more comfortable using lighting?
Working environments usually utilize cool color temperatures with the goal of an even and steady lighting. The home should counterbalance that, so avoid excesses: it's ok for some corners to remain dark. Fireplaces and candlelight with their very warm tones are traditionally considered homelike. Warm color temperatures do indeed facilitate relaxation.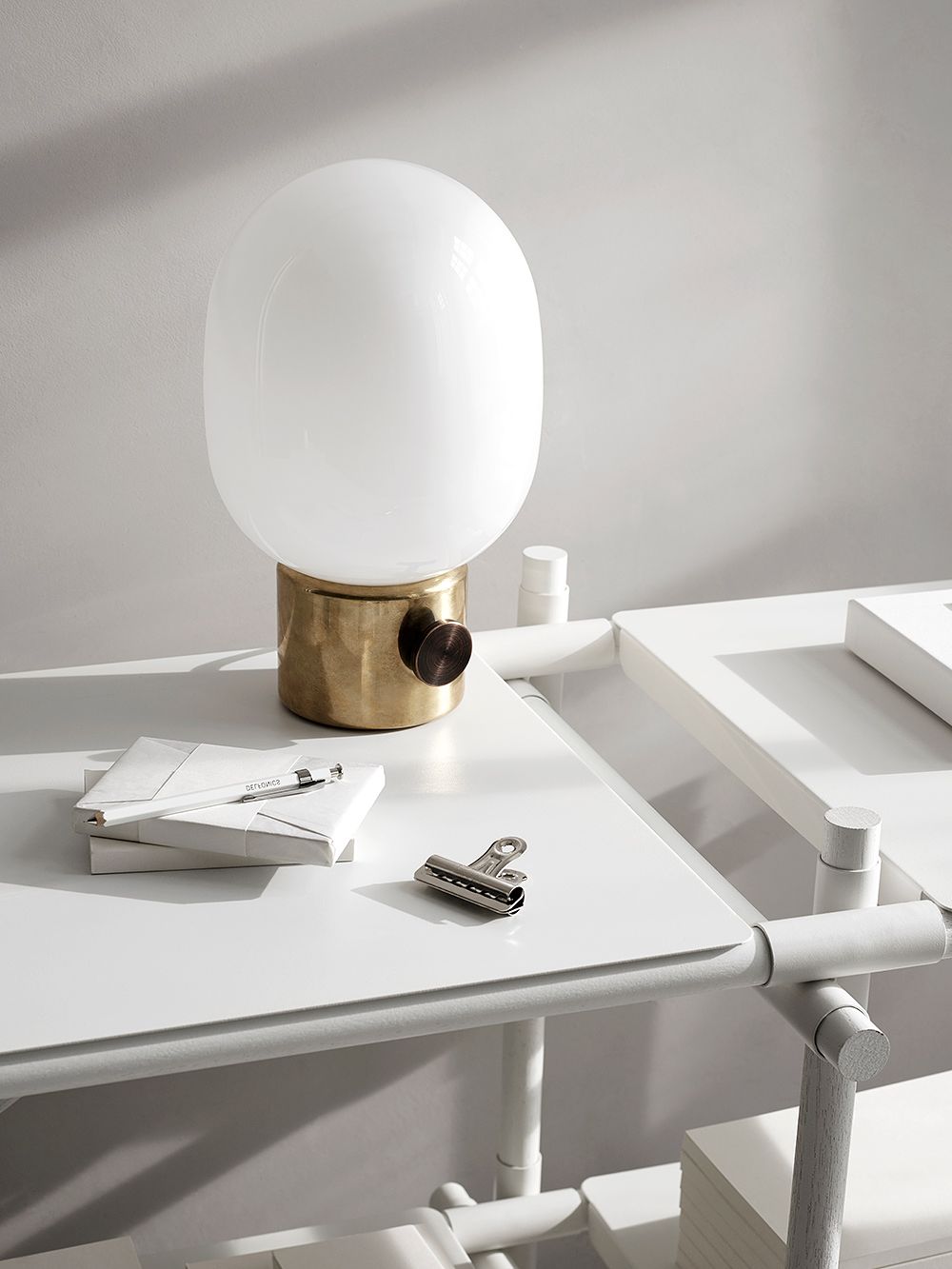 The JWDA table lamp is dimmable, which makes it a good atmospheric light. This lamp designed by Jonas Wagell is manufactured by Menu.
8. How do I choose a suitable lamp?
Check the size and luminosity limits of the light source from a burned-out bulb or the lamp's type plate. Consider whether you need a fluorescent light, a miniature fluorescent lamp a.k.a. energy-saving lamp, a halogen or a LED lamp. The thing to remember about fluorescent lamps is that they can rarely be dimmed and they light up more slowly. They also don't look very good when they are sticking out of a light fixture. The most commonly used color temperature at Scandinavian homes is warm white, i.e. 2,700-3,000 kelvin. Public spaces often utilize a slightly cooler white (4,000 K). It's better suited for natural light and very bright spaces. A warmer color temperature feels more natural the less light there is. The more light, the cooler the color temperature can be.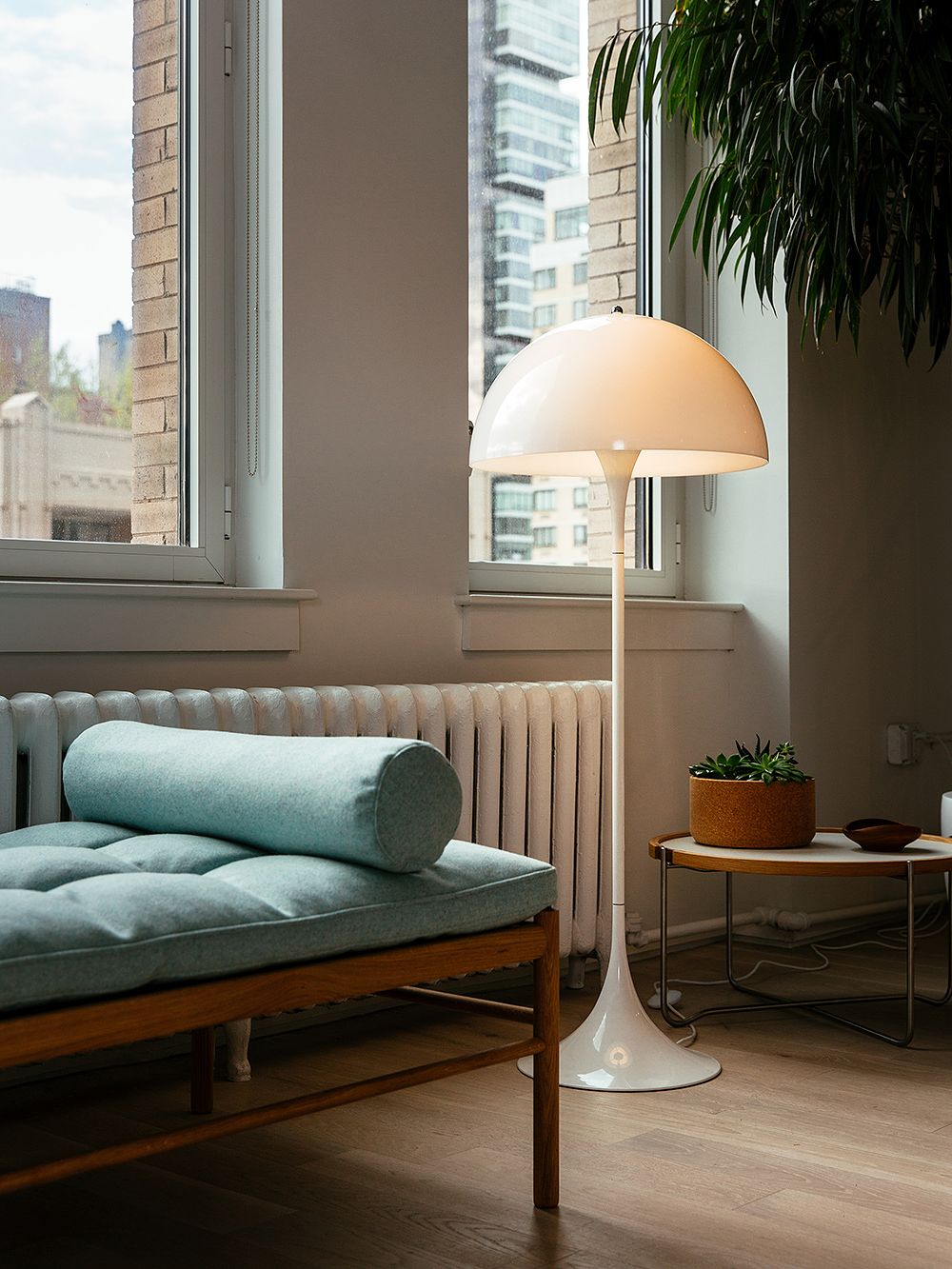 Verner Panton's Panthella is a classic that is also available as a table lamp. The manufacturer is Louis Poulsen.
9. What are the current lighting trends?
Different light sources are combined based on their properties. Halogens are still in demand when there is a need for a warm light that is used for short periods but which brings out colors effectively, such as the light for the bathroom mirror cabinet for doing makeup. General lighting is created more through lights that are part of interior design than through target lights embedded into the structures.
Text: Emma Suominen Expert: Jukka Korpihete Photos: Manufacturers
This article was originally published in Avotakka.