Known for their high-quality linen adorned with delightful patterns, Finnish Lapuan Kankurit has a long history in weaving. The family-owned business continues to produce their linen and wool textiles at their own weaving mill in Lapua, Finland.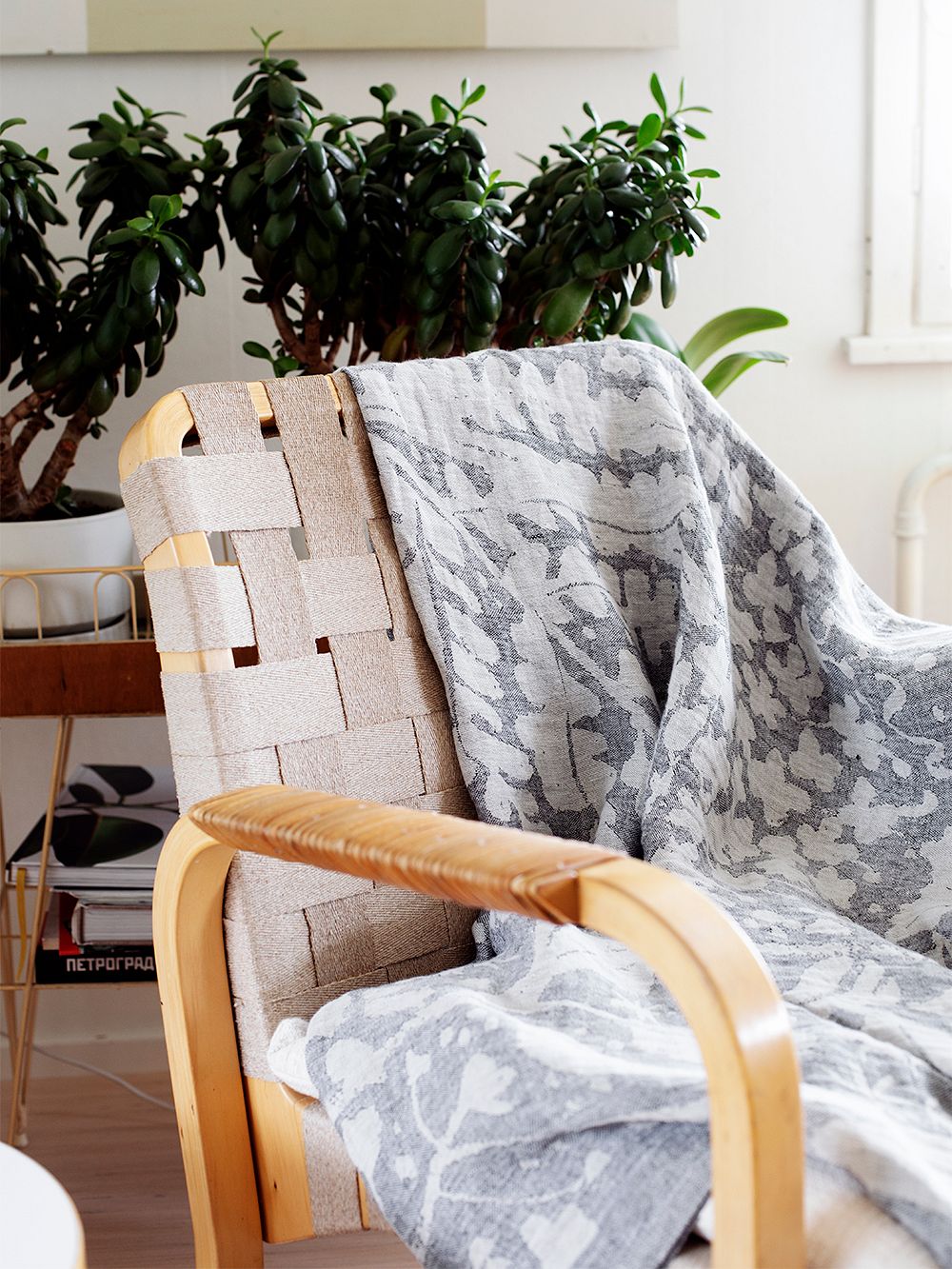 THE WEAVING ROOM IS full of clamor as twenty power looms run simultaneously. The shuttles pass back and forth so fast, it's impossible for human eyes to follow their movements. But what the eyes do see, however, is the pattern appearing between the warp yarns one layer at a time – looking at the power looms is almost hypnotic.
The weaving mill is located in Lapua, Finland, a small town of approximately 14 000 residents. This is also where the Finnish brand Lapuan Kankurit holds its headquarters – the name of the brand actually translates to "Weavers of Lapua". The weaving mill, employing around 30 people, is a rare sight in Europe. Only a few factories continue to make linen textiles on the continent, let alone using linen grown and spun in Europe.
Having found their niche – jacquard-woven linen and wool textiles – Lapuan Kankurit is an exception in the industry, as it has managed to stay in Finland. The brand is known for its harmonious high-quality home textiles such as linen cloths, wool blankets, towels, and, as you would expect from a Finnish company, sauna textiles.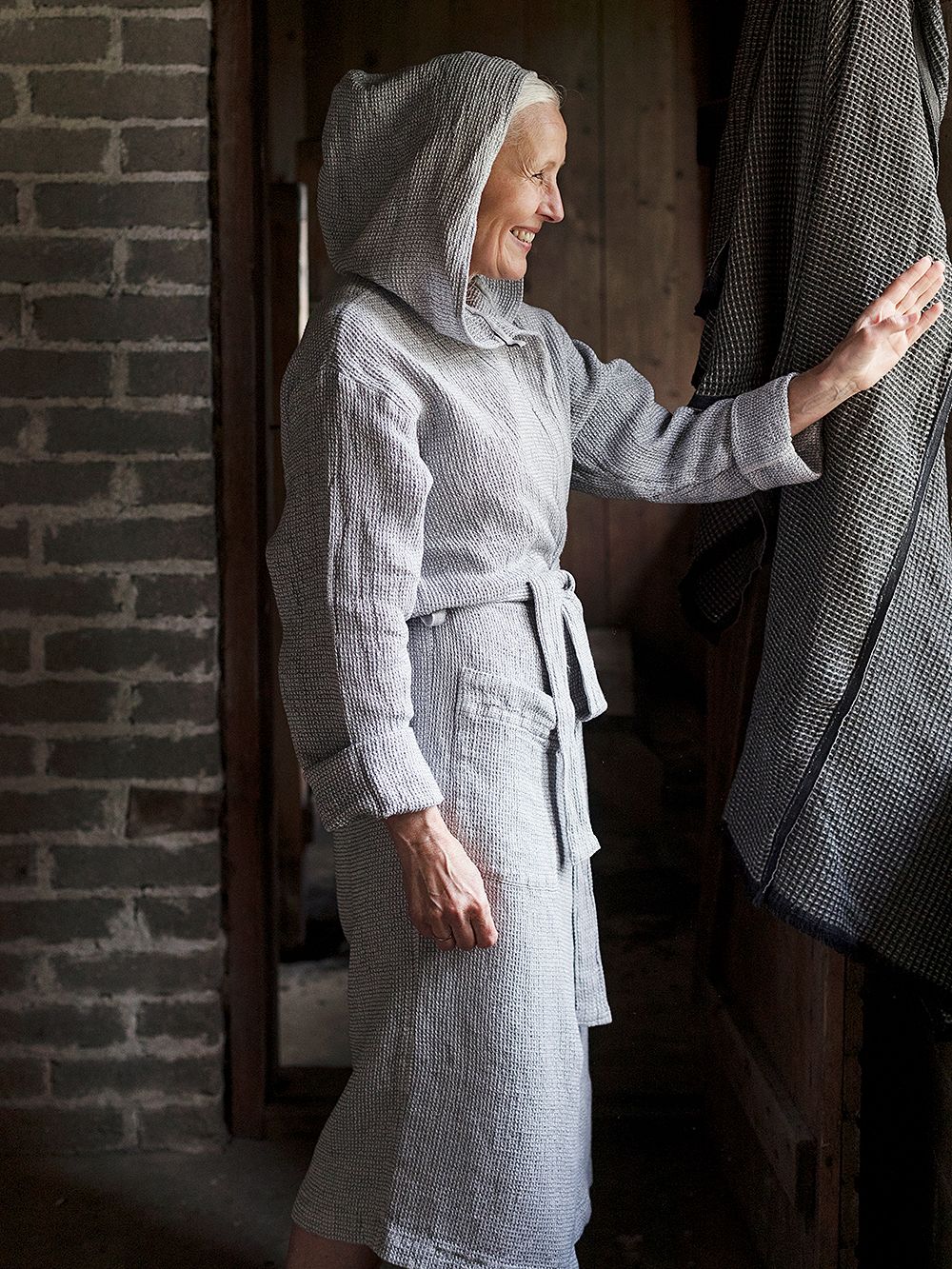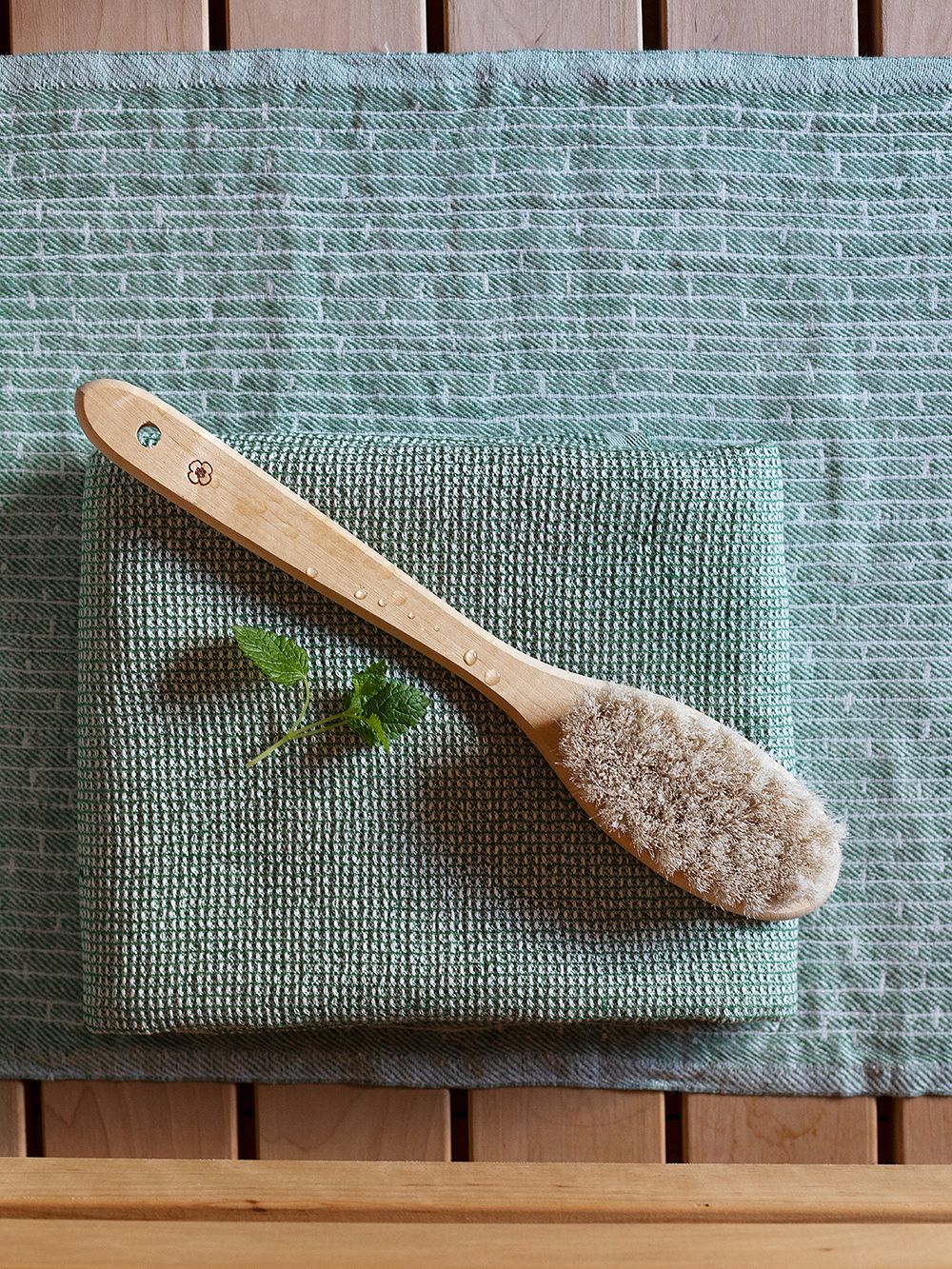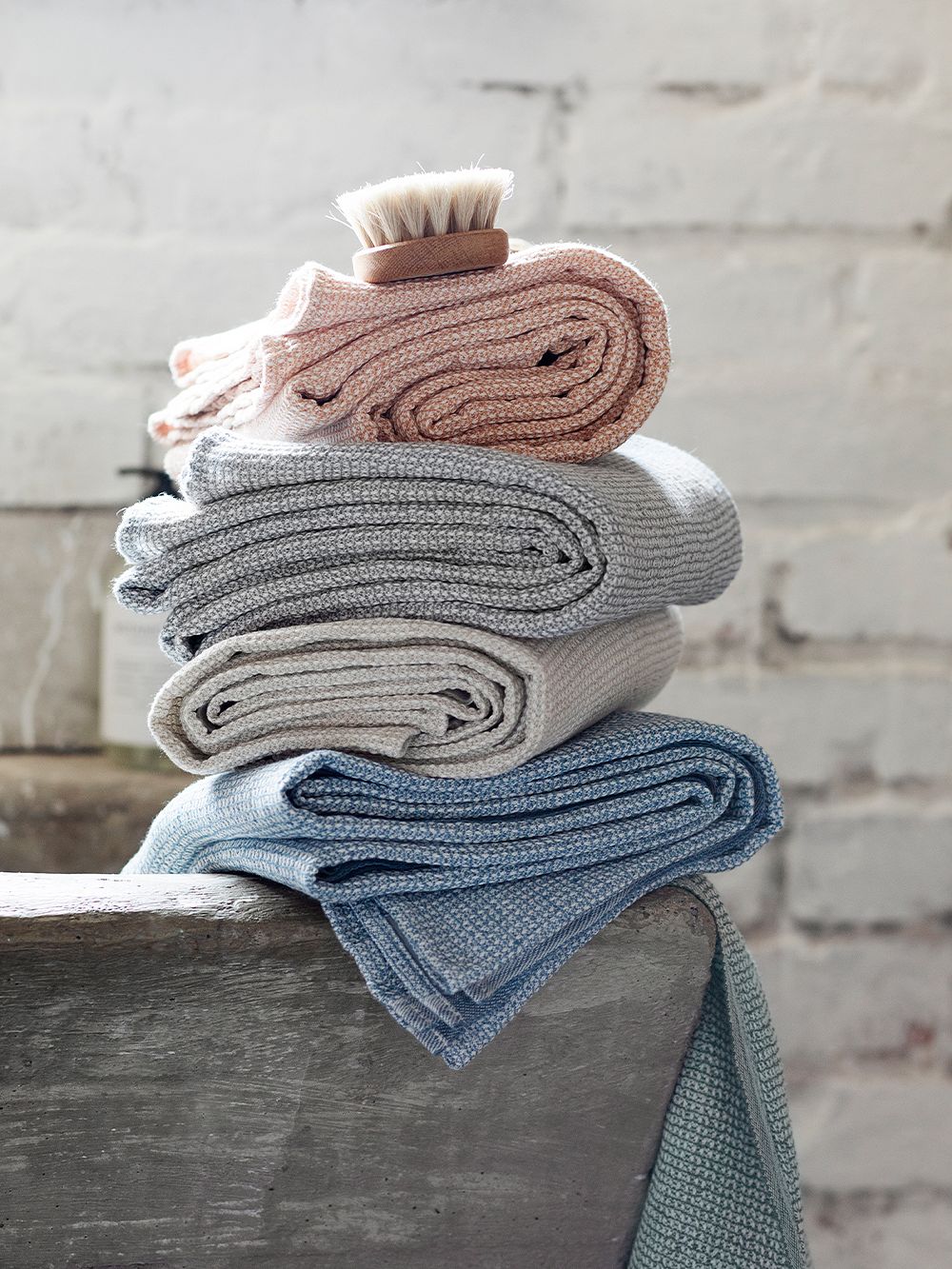 But what makes Lapuan Kankurit stand out is the design. Their collection consists of simple, subtle, and stylish textiles with varying textures and patterns. The products are designed by renowned Finnish and Japanese designers like Elina Helenius, Heini Riitahuhta, Mifuko, Teemu Järvi, Aio Yoshizawa, Matti Pikkujämsä and Anu Leinonen.
Lapuan Kankurit has long roots in the art of weaving, with the brand's history spanning over four generations. Juho Annala, the great grandfather of the current owner, Esko Hjelt, founded a felt boot factory in Lapua in 1917. The company began weaving fabrics in the 1930s.
Lapuan Kankurit is a Finnish family business with roots as far back as four generations.
Esko's father, Juha Hjelt, later joined the company as a weaver's apprentice, his teacher being a master weaver who had learned the art of jacquard weaving in Belgium. Juha's entrepreneurial spirit prompted him to found a company of his own, and in 1973 he and his wife Liisa established Lapuan Kankurit. At first, the company focused on traditional double weave textiles.
In 1999, the family business was transferred to the hands of Esko and his wife Jaana Hjelt, who have been at the helm of Lapuan Kankurit ever since. Under the guidance of the entrepreneur couple, the brand has focused even more on their own collections and top-quality design. In addition, they have renewed the factory and, quite recently, logistics. Nowadays the linen goes out into the world from a new dispatch center rising high into the sky.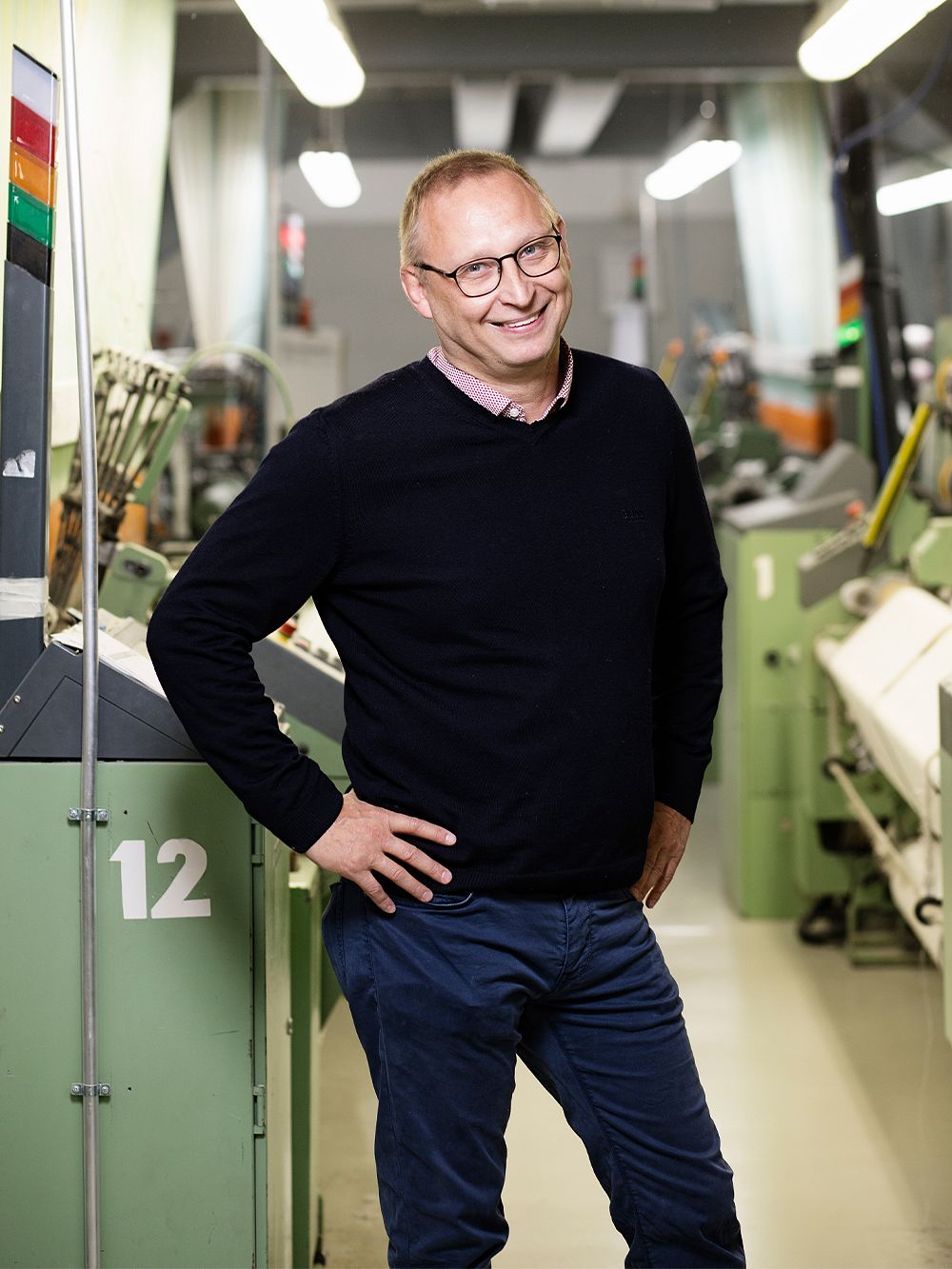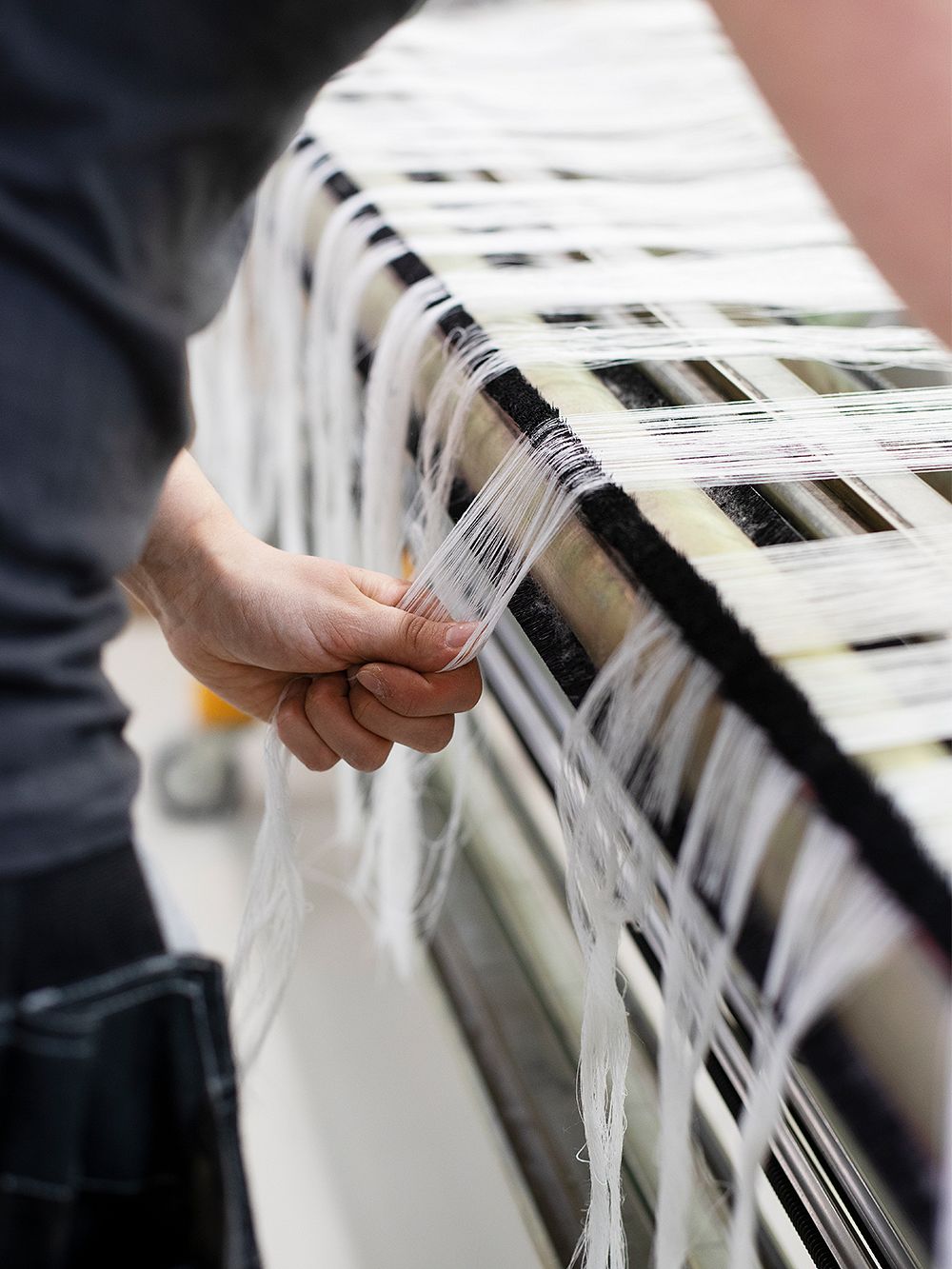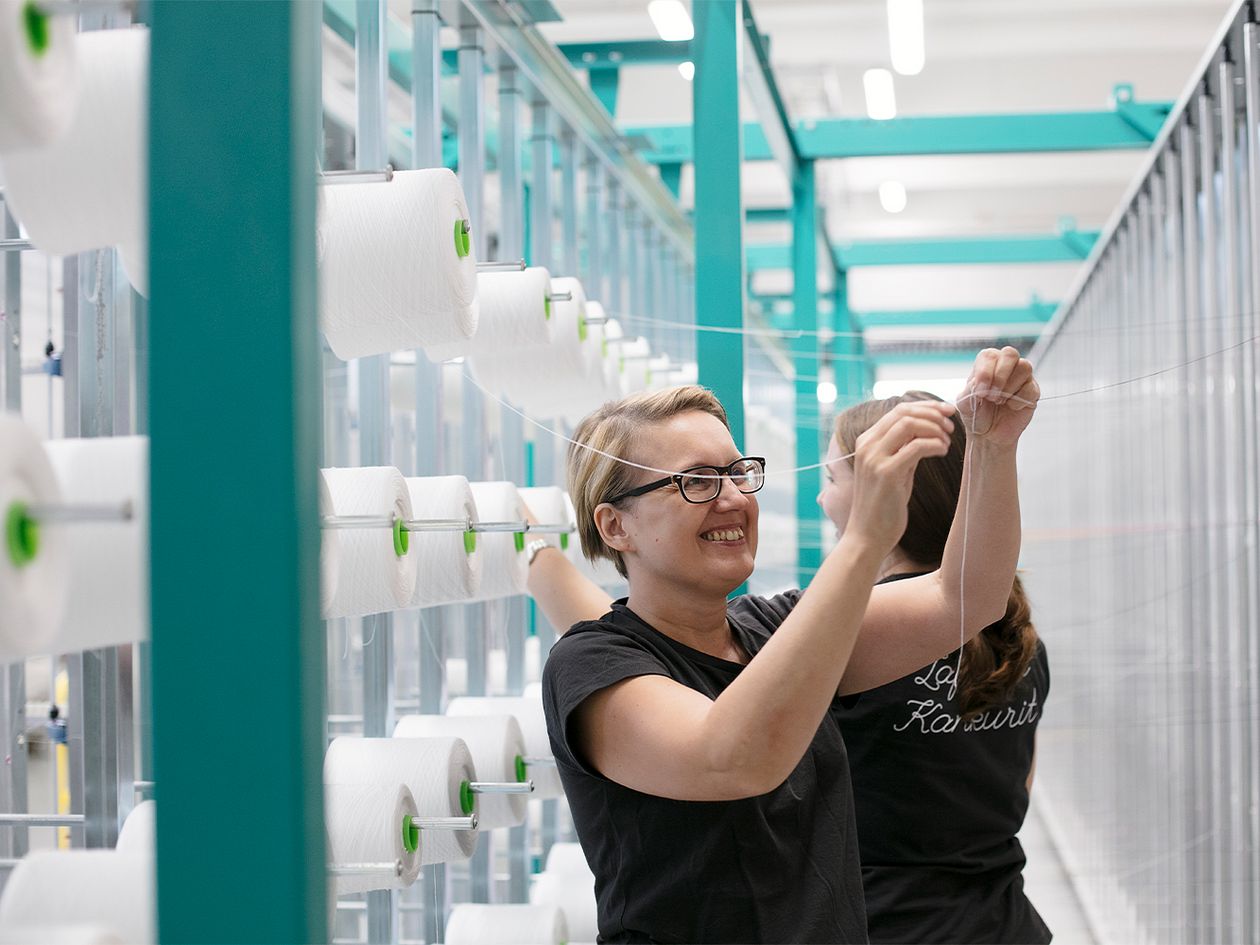 During the last decade, Lapuan Kankurit has made a name for itself as a manufacturer of sophisticated, high-quality home textiles.
"A big change in our work came after the financial crisis of 2008. Up until then, we had woven fabrics for various other companies as a subcontractor. As the crisis shook the world economy, orders decreased significantly. We had to find a new direction. We decided to focus on developing our own product portfolio and promoting it abroad. Nowadays, 30 percent of our production is exported, with our products sold in around 30 countries," says Jaana Hjelt.
"We weave nothing but the absolute best quality, with uncompromising workmanship. With proper care, our high-quality textiles will endure for decades, from generation to generation."
Another important and successful decision was the brand's collaboration with Aalto University, which began in 2000. For 20 years, design students have come to the factory to learn about the production process, bringing with them fresh ideas and new perspectives.
"Students have access to the weaving mill where they can test the industrial design process and we have the chance to learn about their new and interesting ideas. This collaboration has led us to work with designers like Reeta Ek and Helmi Liikanen," Jaana Hjelt says.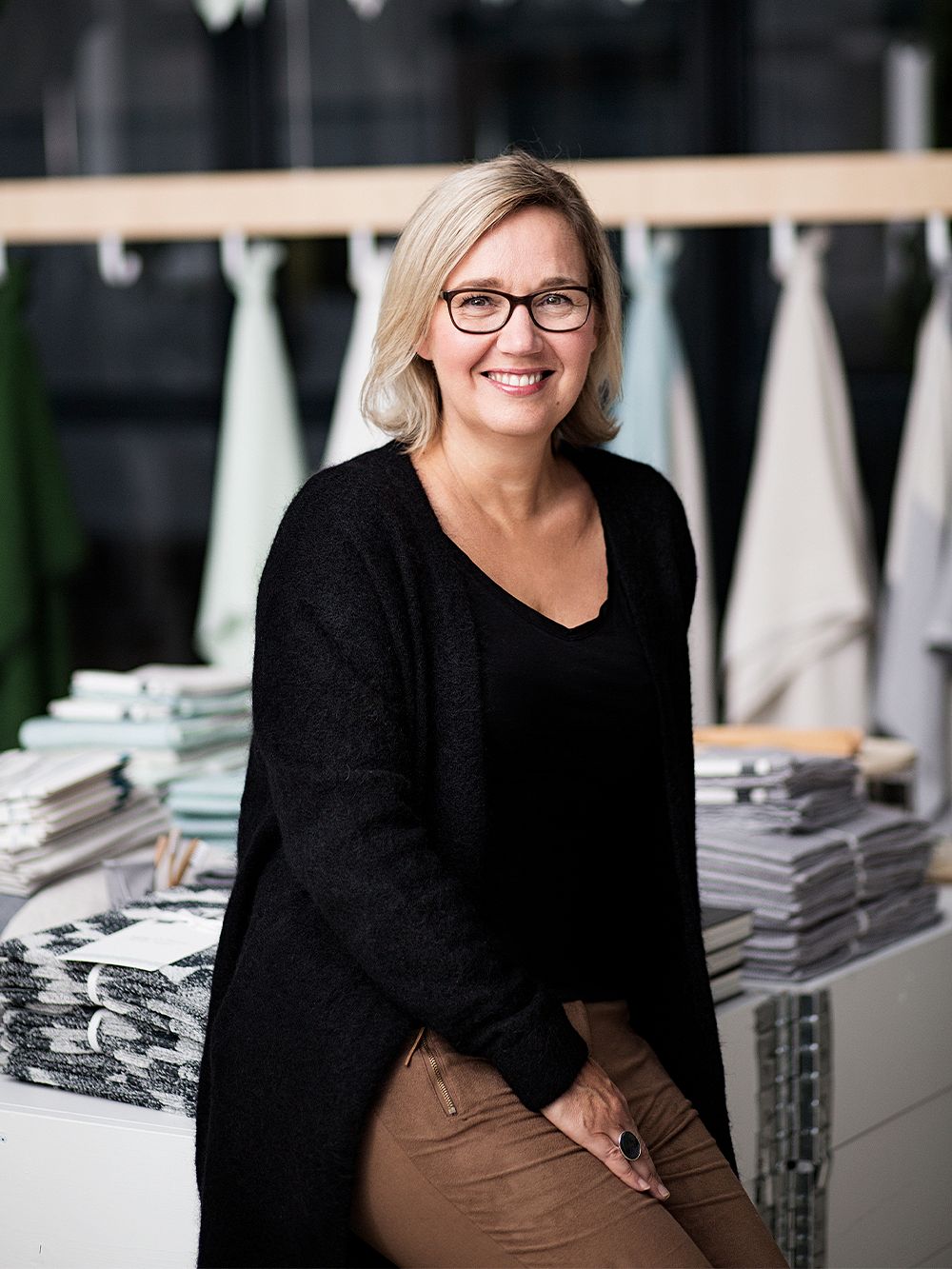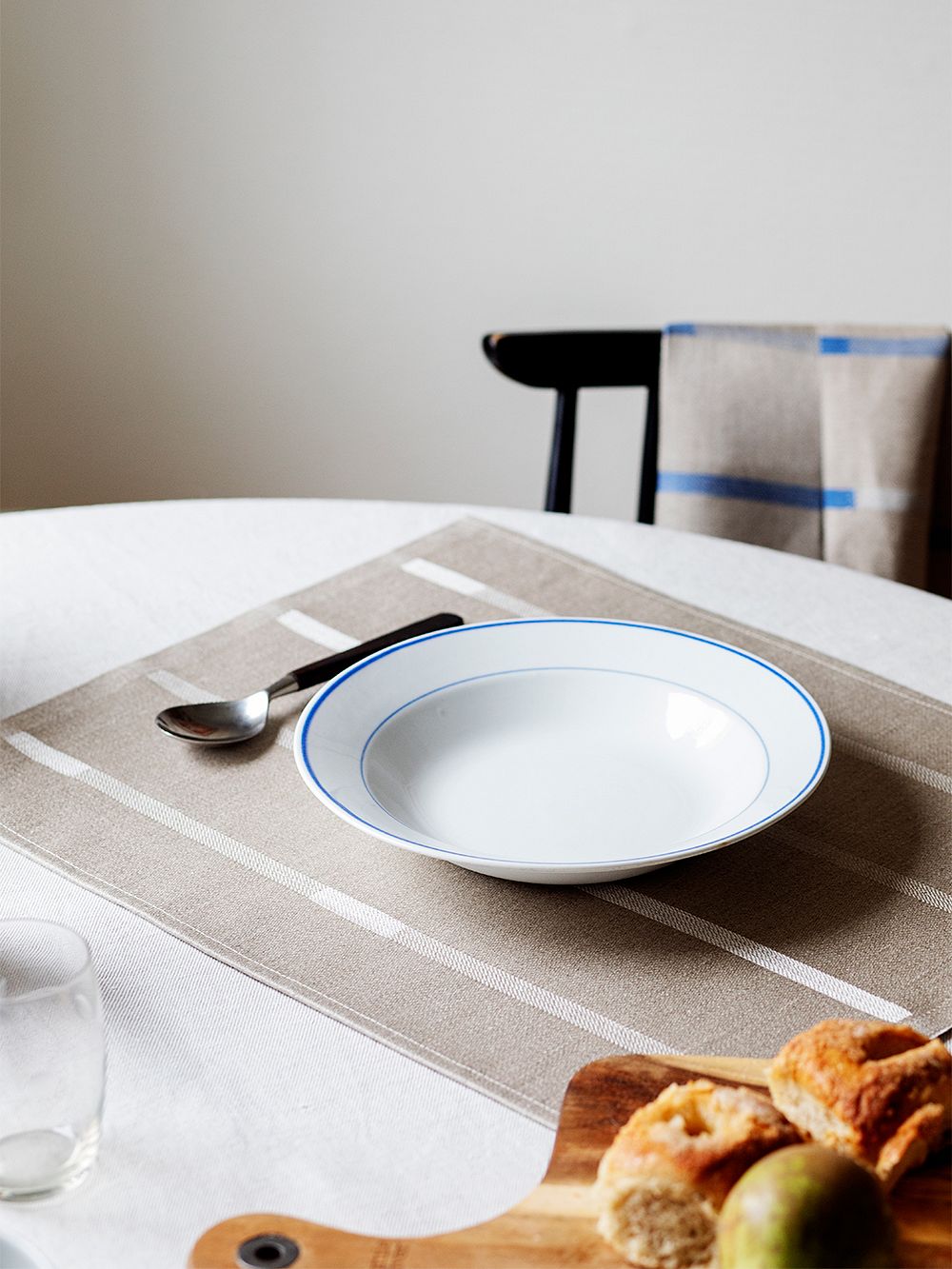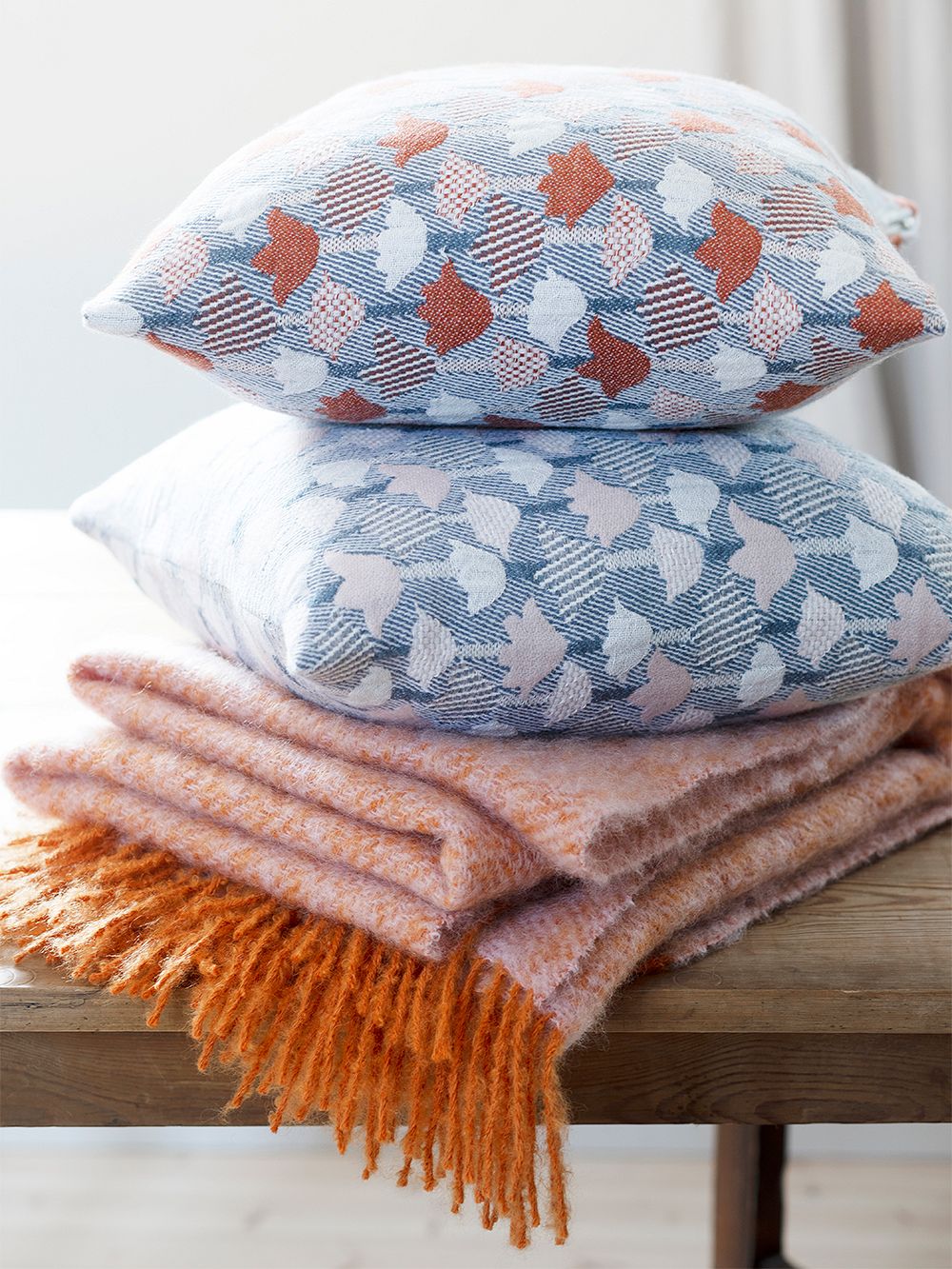 In addition to the weaving mill, the brand's flagship store is also located in Lapua. Hosting the brand's entire assortment, the store has shelves after shelves full of textiles in harmonious combinations: linen in a soft shade of sand, mellow blues and greens, as well as delicate hues of red.
When wandering the aisles, it is impossible to resist touching the tactile linen and wool textiles. The natural materials get even better with use, showing their best qualities as they age. Linen, for example, is very well suited for towels as it is very absorbent and softens with use. In colder weather, the soft wool throws provide warmth and comfort.
When considering Finnish textile design, people often think of graphic prints and colorful patterns. But Lapuan Kankurit has shown that expressive and unpretentiously beautiful textiles can also be created using weaving techniques, combining beautiful designs with the weaving skills acquired by several generations.
See also:
• All products by Lapuan Kankurit >
• Read also: The Tulppaani pattern by Helmi Liikanen reflects the joy of creation >
Text: Anna-Kaisa Huusko Images: Lapuan Kankurit