Finnish interior designer and stylist Minna Jones spends her leisure time on an island near Turku, where she has been slowly renovating rickety holiday cabins into a year-round vacation oasis for her family of five. Minna told Design Stories about her cabin renovations and interior design project.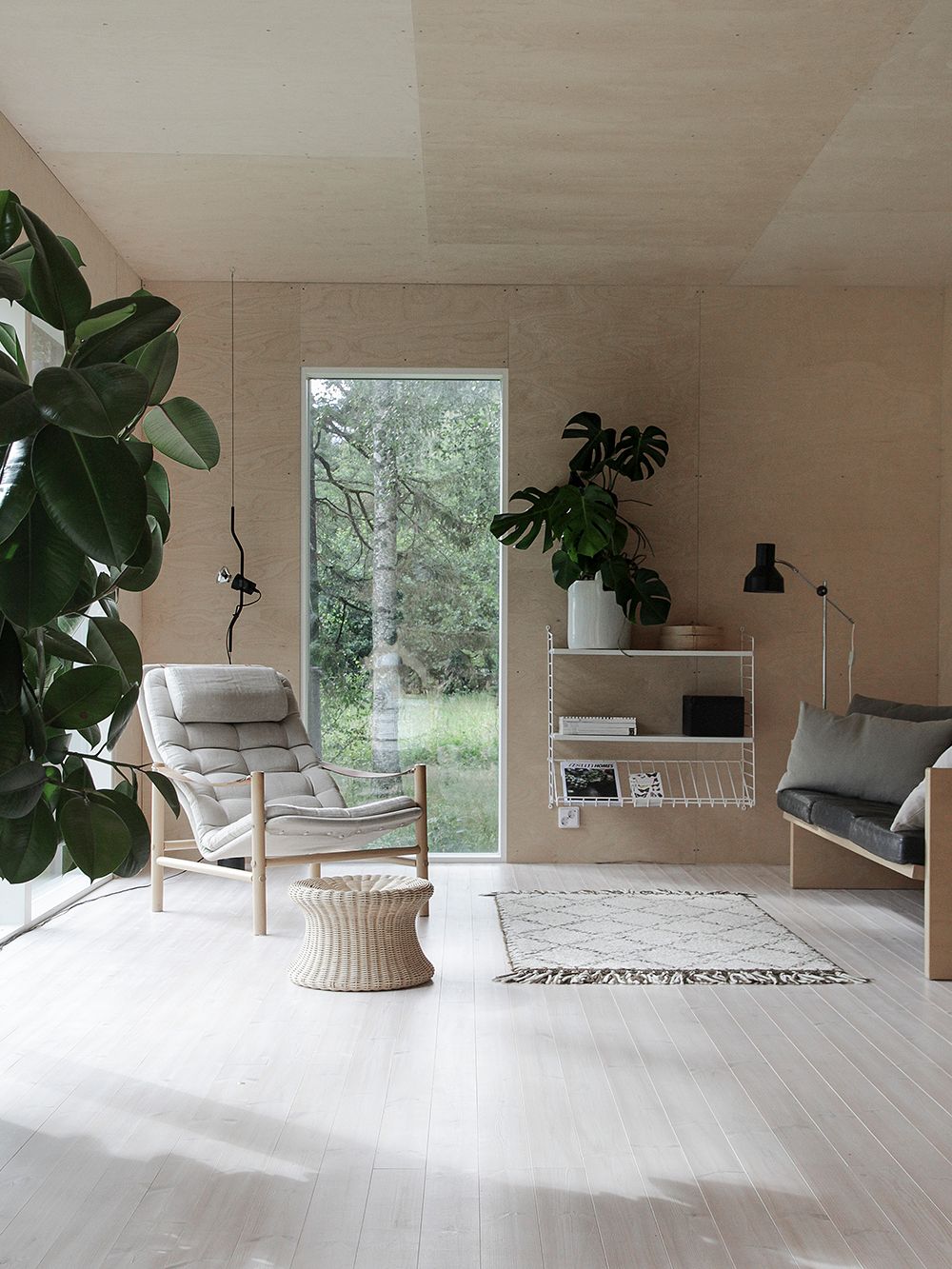 MINNA JONES: "This year has triggered a genuine craze for summer cabins in Finland. Our own case began when we bought a summer place eight years ago – or rather a plot of land with a crumbling cabin and lakeside sauna. Built for summer use, the small log cabin quickly took all our free time, and we soon realized that we needed a larger, year-round holiday home for our family of five.
Small children will still happily share a mini-sized bedroom, but bigger ones won't. I designed an extension and fairly extensive renovation, which obliterated the log cabin ambience. Instead, we created light, space and a 70's bungalow feel, which is just what I'd secretly dreamed of from the beginning.
A few years ago, we bought the adjacent plot and a couple more demolition-ready cabins, to keep us busy in our summer vacations. We have gradually renovated the cabins, which were built on the new plot in the late 70's, keeping the original, untreated log-panel walls. Our most recent renovation is a small kitchen with everything you need, from fridge to oven and hob, but in a somewhat minimalist package. Renovation of the rickety lakeside sauna will wait until we and our budget have recovered. We might get to it by next summer.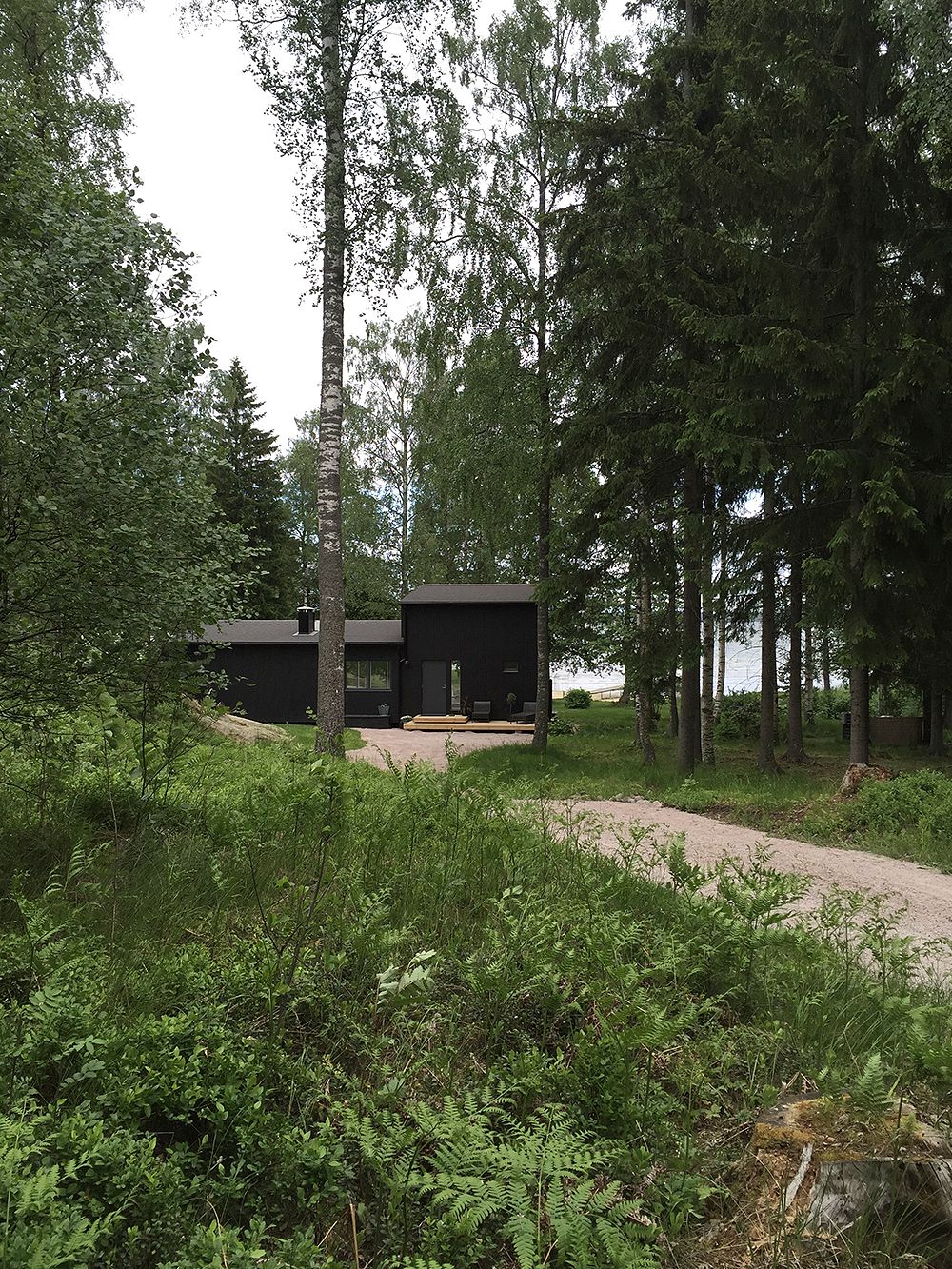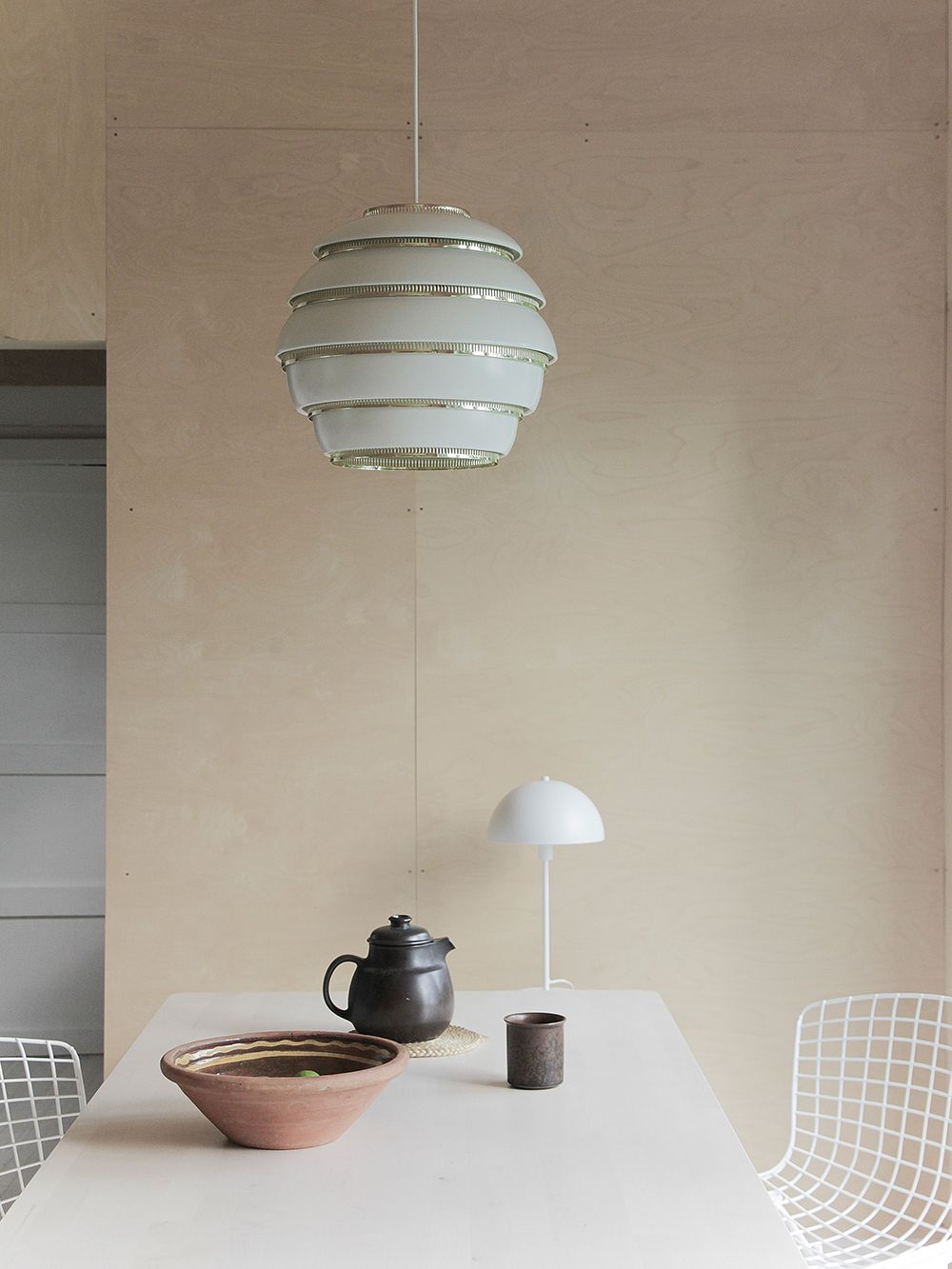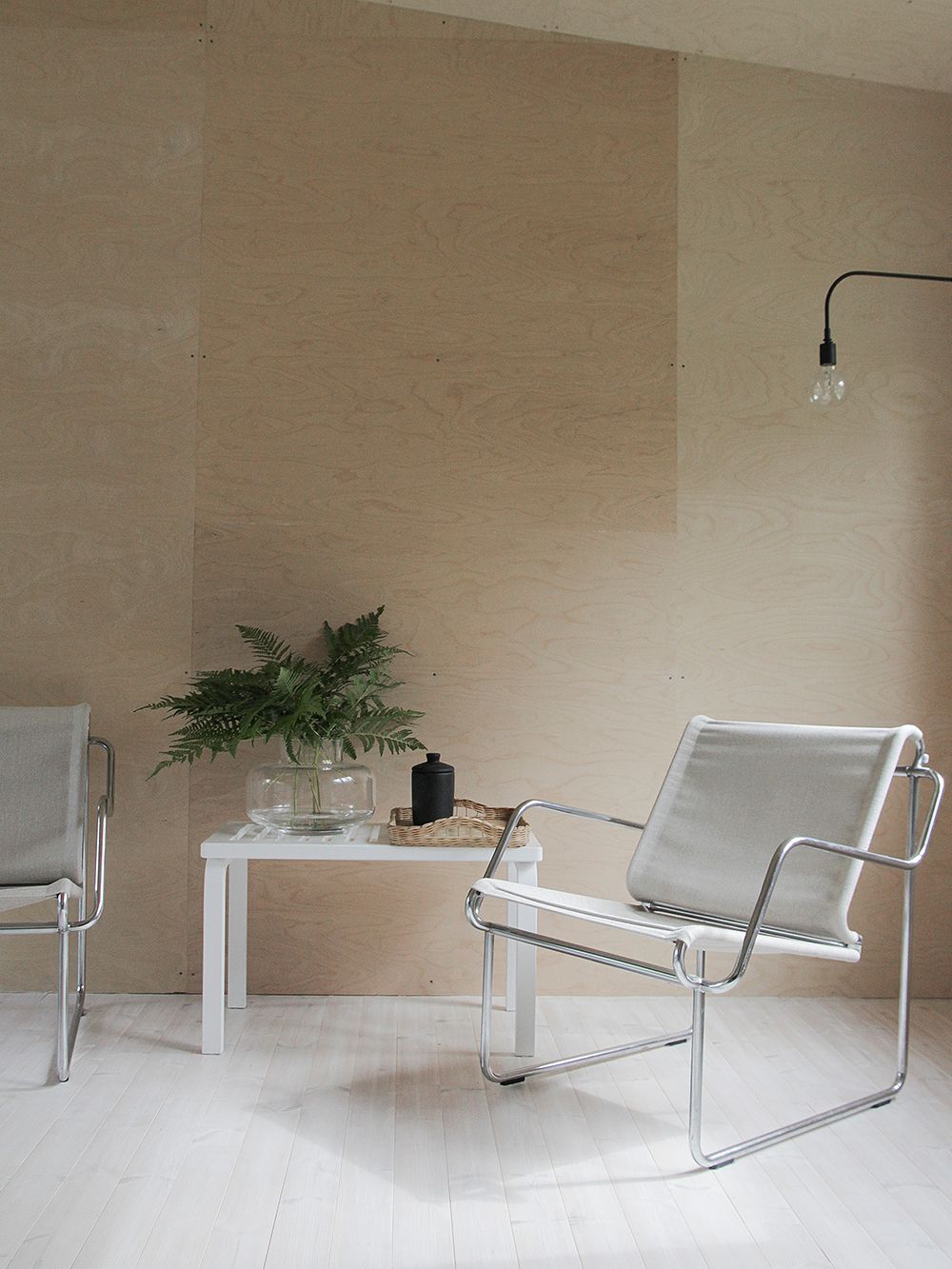 Patina and second-hand finds
We've put lots of work into our summer cabin dream, and there's no end in sight over the next few years. The work has been fun, despite the time it takes away from our vacations. I've tried to make many other issues, such as cleaning and tidying, as easy as possible. All the furnishings are light and easy to move, and the interior is airy. Pretty well everything is genuinely needed, i.e. we haven't used the cabin as a storage place for discarded furniture.
"For me, the perfect interior includes slight imperfections."
I've made no conscious effort to follow the latest trends, and Finnish production of the 70s and 80s is fairly well represented in the interior. We gradually bought most of the furniture and other items recycled, and I renovated some of them myself. I only made concessions with the lamps. I preferred to buy them new, to avoid the minor additional risk involved with old electrical appliances. Now I'm starting to feel that we have almost everything we need. In the second cabin, I'd still like a suitable easy chair in front of the fireplace, but I'll come across one eventually.
I like materials that patinate beautifully. The untreated plywood walls in our cabin have darkened over the years, gorgeously accentuating the grain in the wood. In addition, I have no problem with the scratches on the old Lundia chests of drawers, or a little patina on the furniture. For me, the perfect interior includes slight imperfections.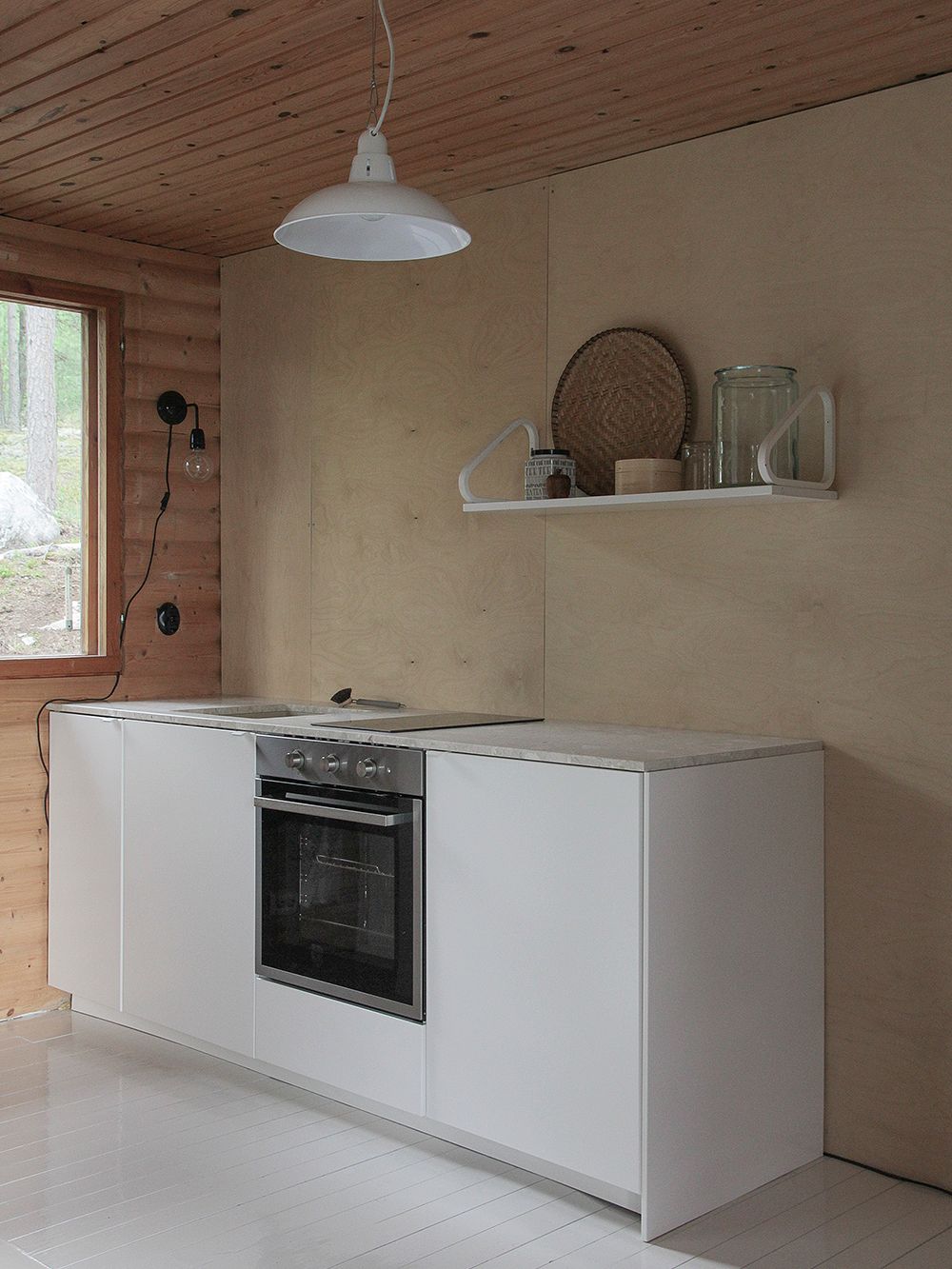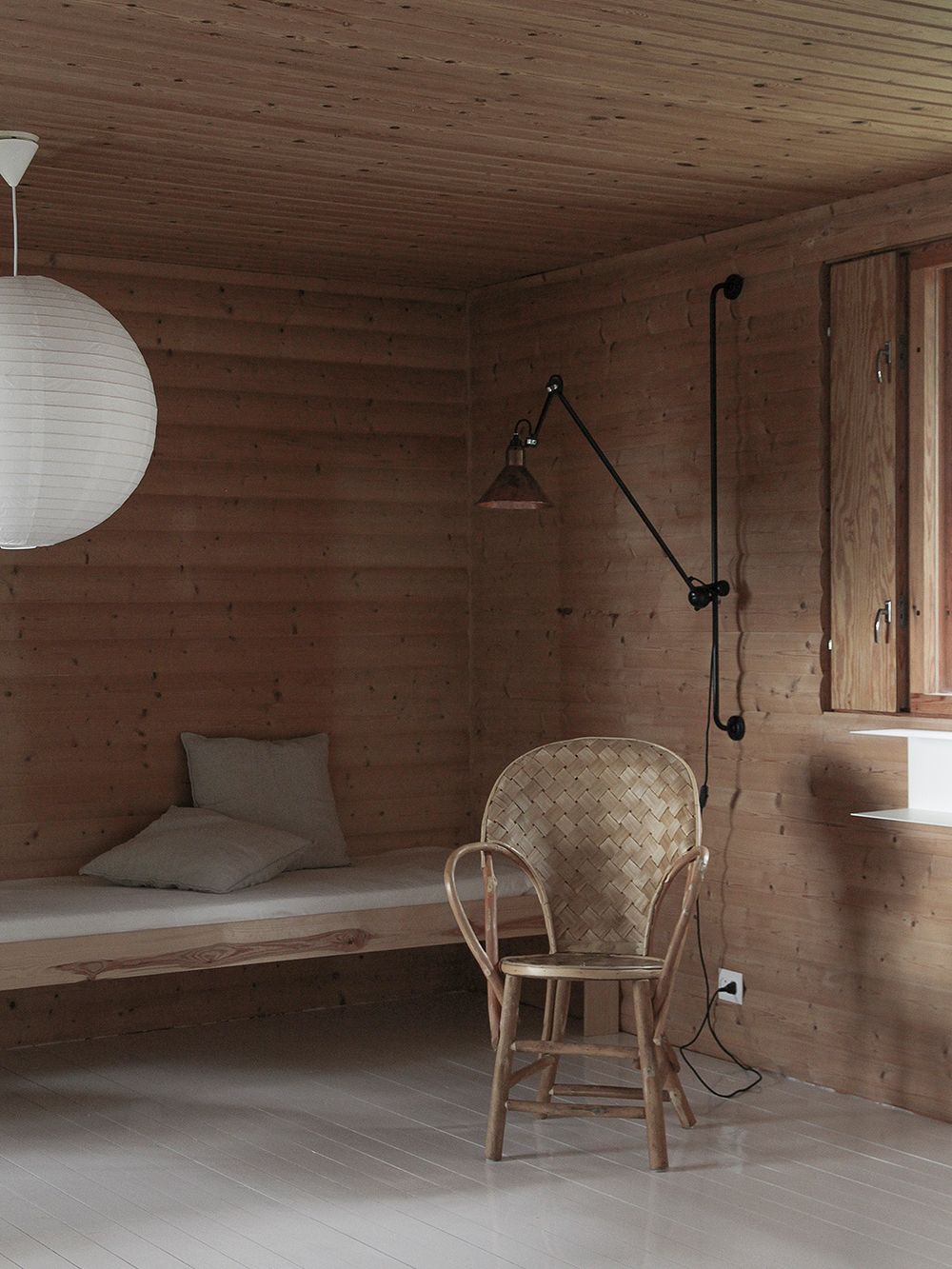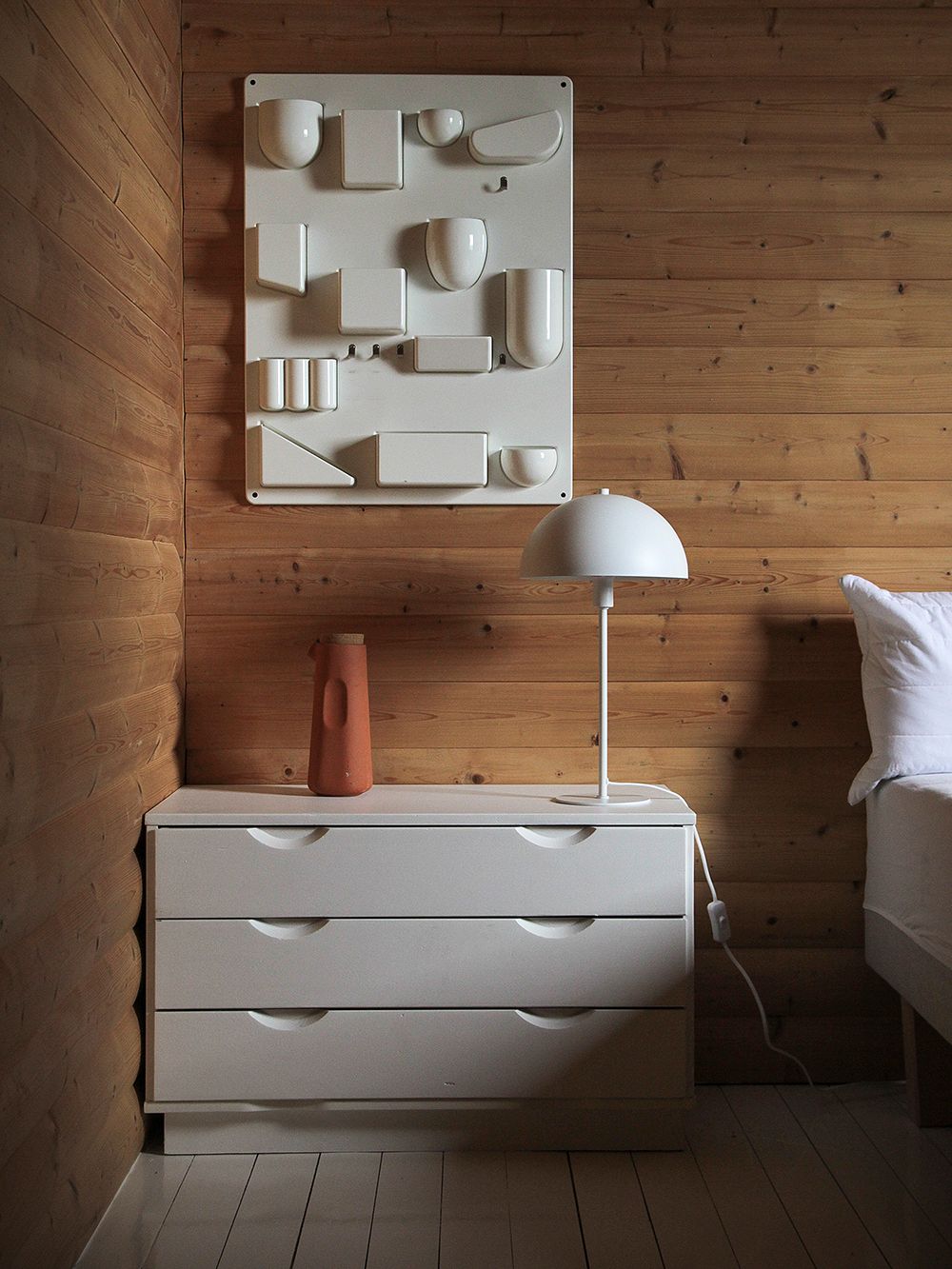 Living with nature
Transporting goods to and from the island always amounts to a project in itself. A beach chair made of plastic would be genuinely hazardous waste here when it decomposed. I prefer wood and other genuine natural materials. I also live in hope that the furniture purchased for the cabin will still be there when our children have grown up. Of course, a small upgrade always sharpens things up, but moving the furniture around can be enough. Clean, fresh sheets are the kind of everyday luxury I enjoy at the cabin, which means fairly frequent laundry runs to the city.
"A beach chair made of plastic would be genuinely hazardous waste here when it decomposed. I prefer wood and other genuine natural materials."
Houseplants thrive in our lounge all year round, even if relatively neglected in the cold and darkest months of winter. However, they do surprisingly well in the damp winter months, even when left without watering for well over a month at a time. This has also been a great way to improve the indoor air in the cabin. Of course, a brisk airing is another way of achieving this.
In addition to houseplants, I use many plants from our own plot for the cabin, depending on the season: a couple of budding apple tree branches in spring, Burnet roses in early summer, and a bunch of ferns in mid-summer. Nature is definitely the 'big theme' here, on the island."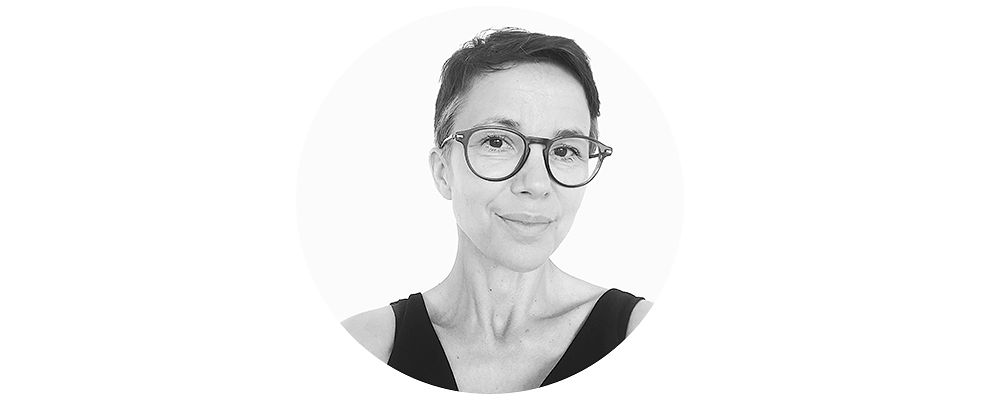 Minna Jones is a Helsinki-based interior designer and stylist whose work ranges from private apartments to film and advertising productions. She runs a popular blog about Scandinavian interior decor spiced up with DIY mentality and good design. Whenever possible, Minna enjoys spending time with her family in their seaside cabin in Nauvo.
See also:
• Minna Jones shares her tips for a functional home office >
Text and images: Minna Jones