On weekday mornings, Mika and Julie Tolvanen walk through a forest close to the shore of Lauttasaari where they can see the sea glistening behind the trees. The workplace of the couple behind the Pidät brand is only meters, not kilometers, from their home.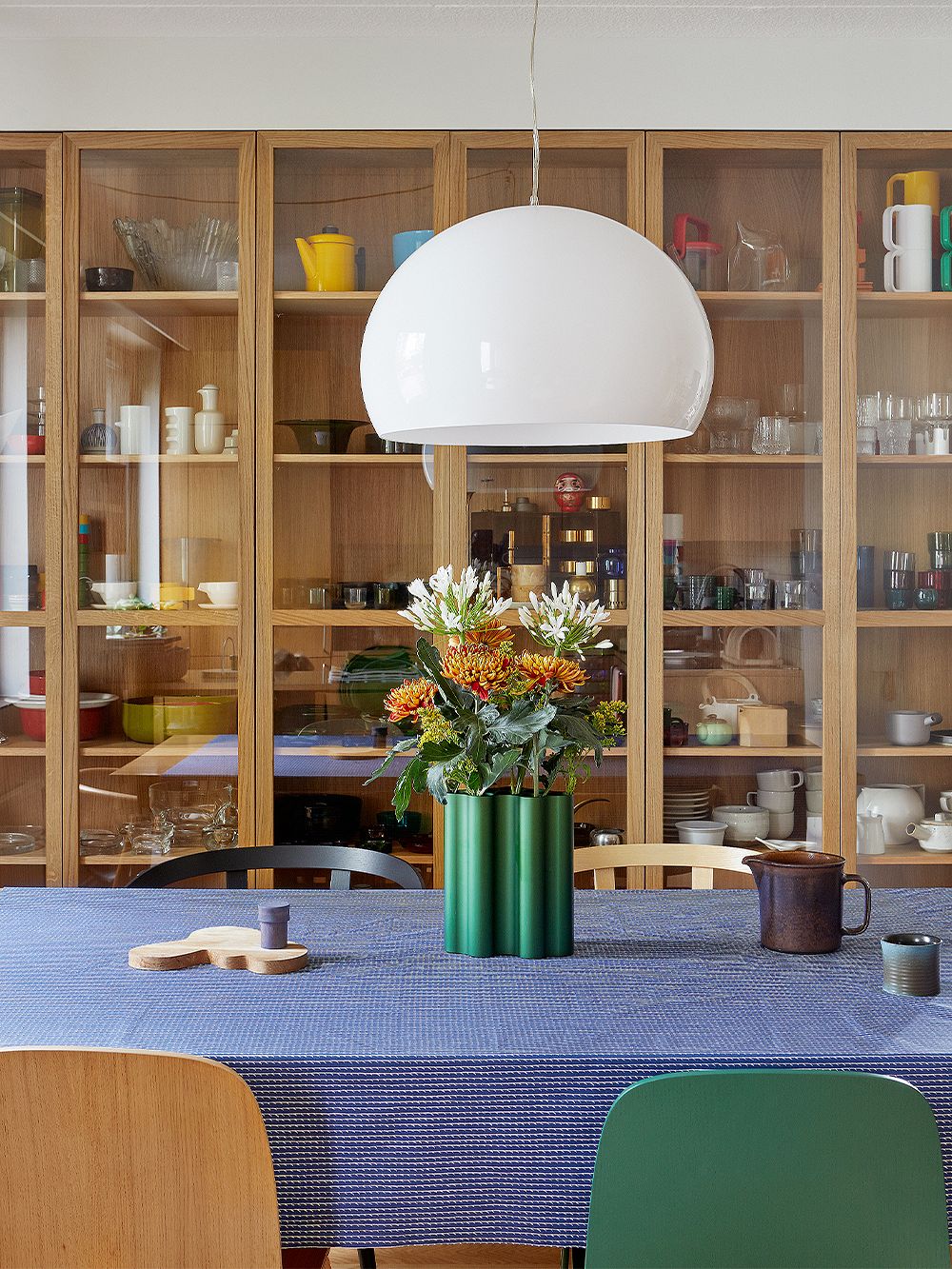 Residents:
Designers Mika and Julie Tolvanen, whose latest hit product is the Bird Silo bird feeder by their own brand Pidät. The couple's apartment and studio are both located in Lauttasaari, Helsinki.
"WE RARELY MANAGE to work before ten in the morning," says Julie Tolvanen and continues by saying that they usually do, however, work until eight in the evening.
Julie and Mika have tailored their schedule to their liking: in the mornings, there is plenty of time to sleep in, enjoy a leisurely breakfast and read the news. The days at the studio follow a loose routine without too much hassle.
In 2015, Mika and Julie established a design agency specializing in product design after noticing that they were already working together anyway. Studio Tolvanen has worked with brands such as Muuto, Zanotta, Inno and Woud. The best-known products include the Restore storage basket and Visu chair collection designed for Muuto and the Nakki sofa collection designed for Woud.
The couple is currently working on something new and interesting. Julie and Mika are excited about a very personal project, their own Pidät brand, whose first products were launched last year. The Bird Silo bird feeders received an extremely warm welcome.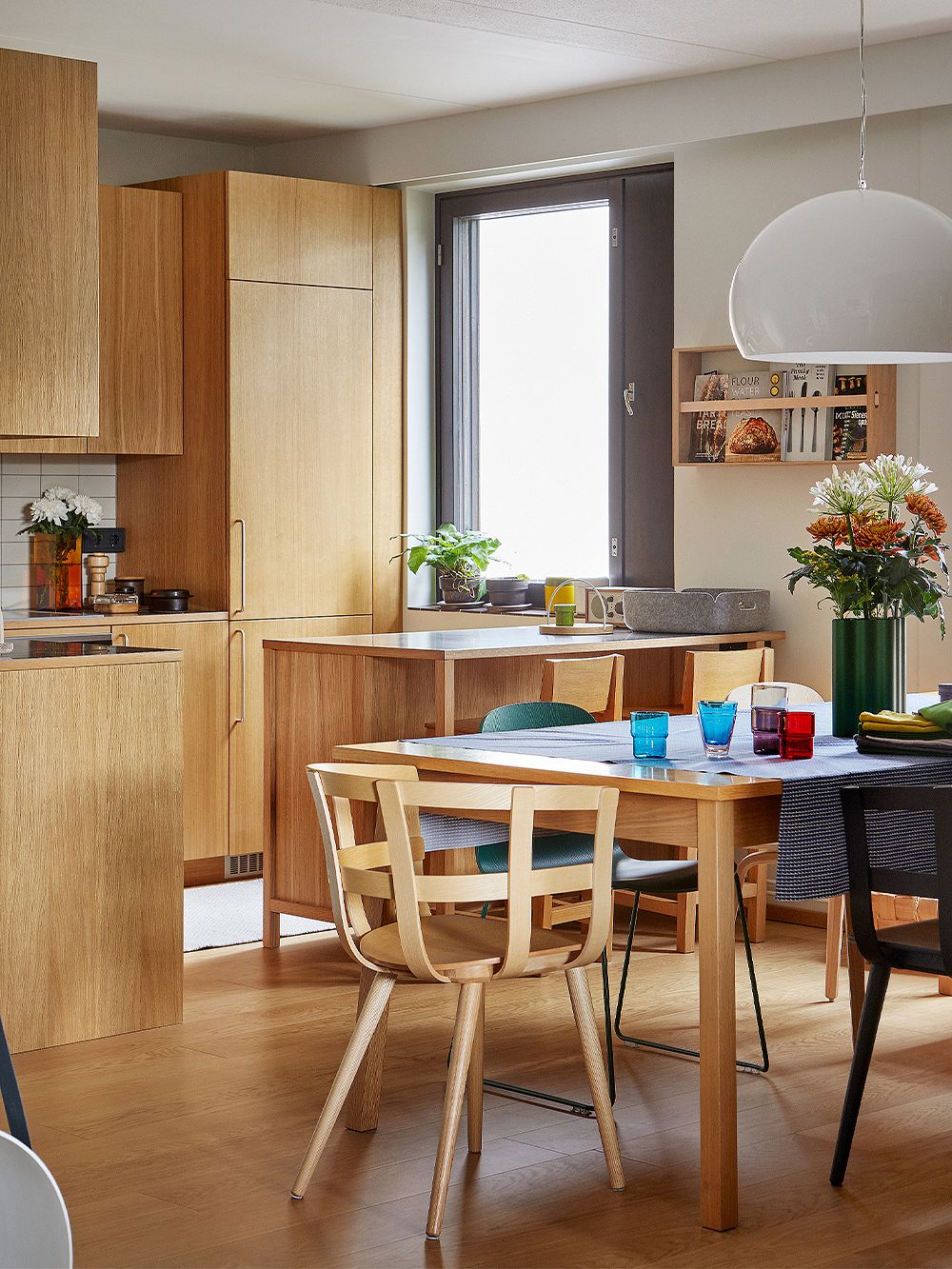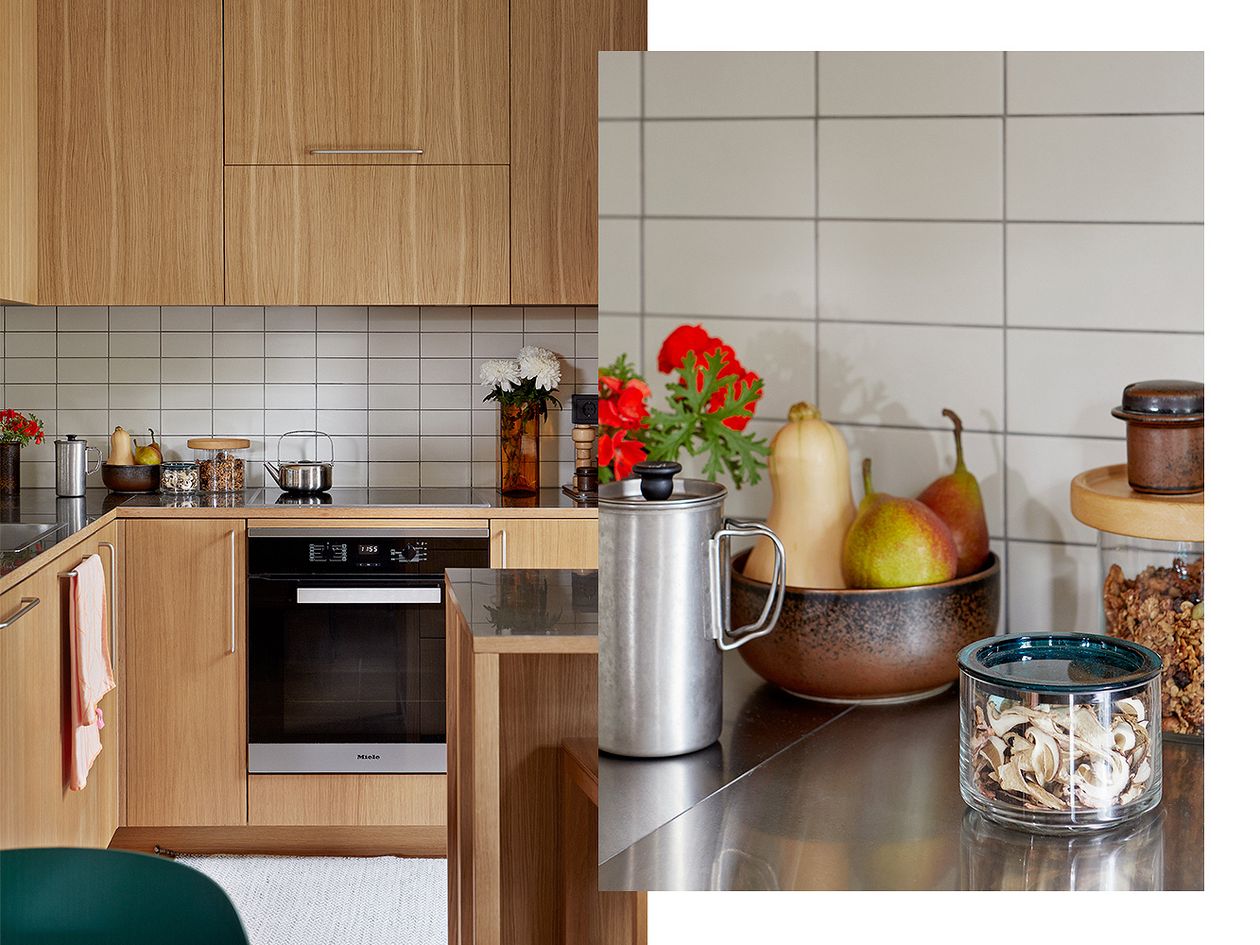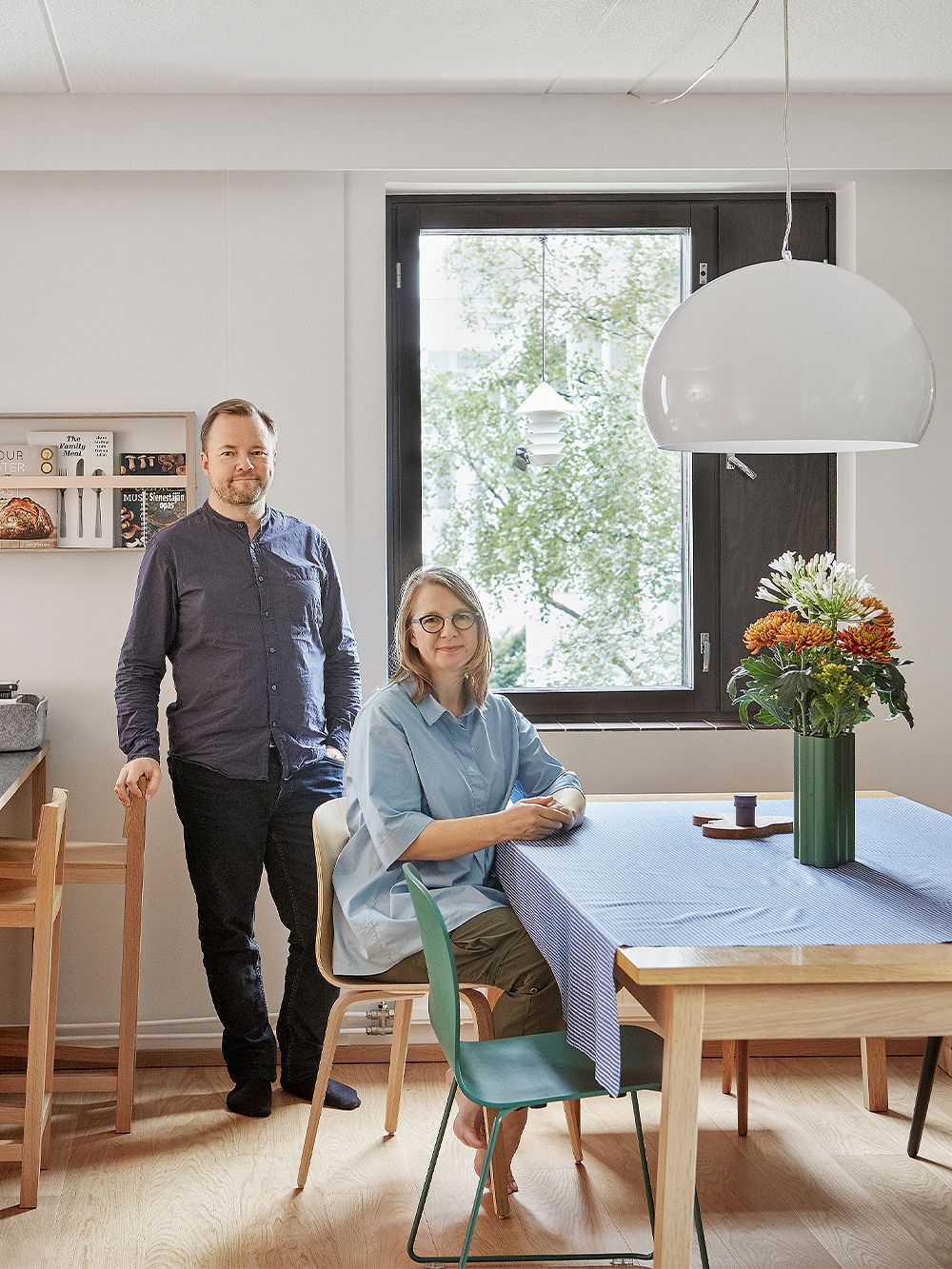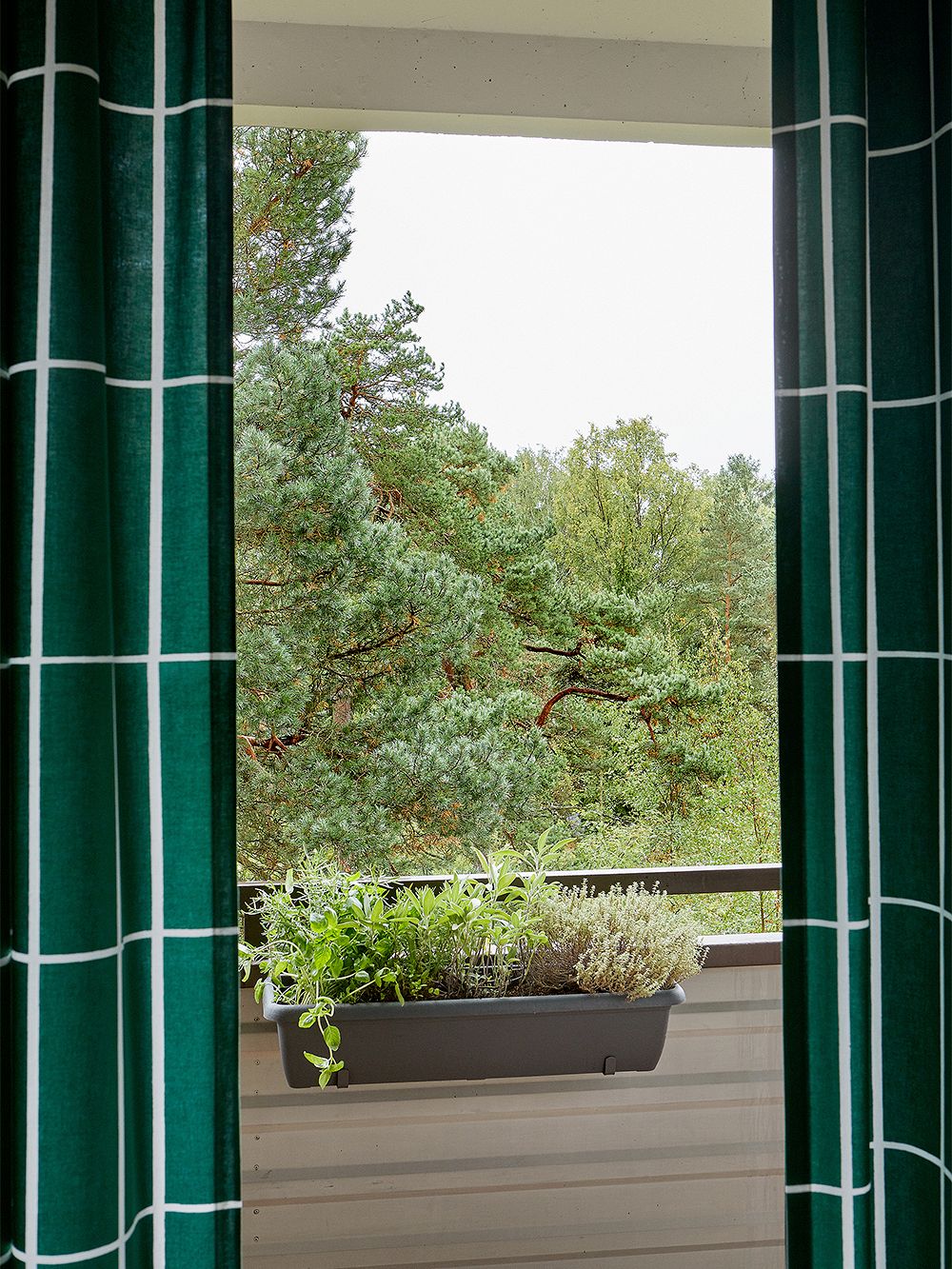 Work and free time blend naturally and the boundary between these two is blurred. The couple does, in fact, describe their studio as their second living room.
The work Mika and Julie do involves an ongoing process not tied to any hour of the day or day of the week. Julie says that she is most inspired in the mornings and often tries to wake Mika up to share her visions. Mika, on the other hand, sees potential shapes for lamps all around him.
The couple's design process is a dialogue that ends in a situation where both are happy with the outcome.
The couple uses the studio for sketching, building prototypes and examining the designs from different angles. Working together does not mean compromising. The design process is a dialogue that ends in a situation where both are happy with the outcome.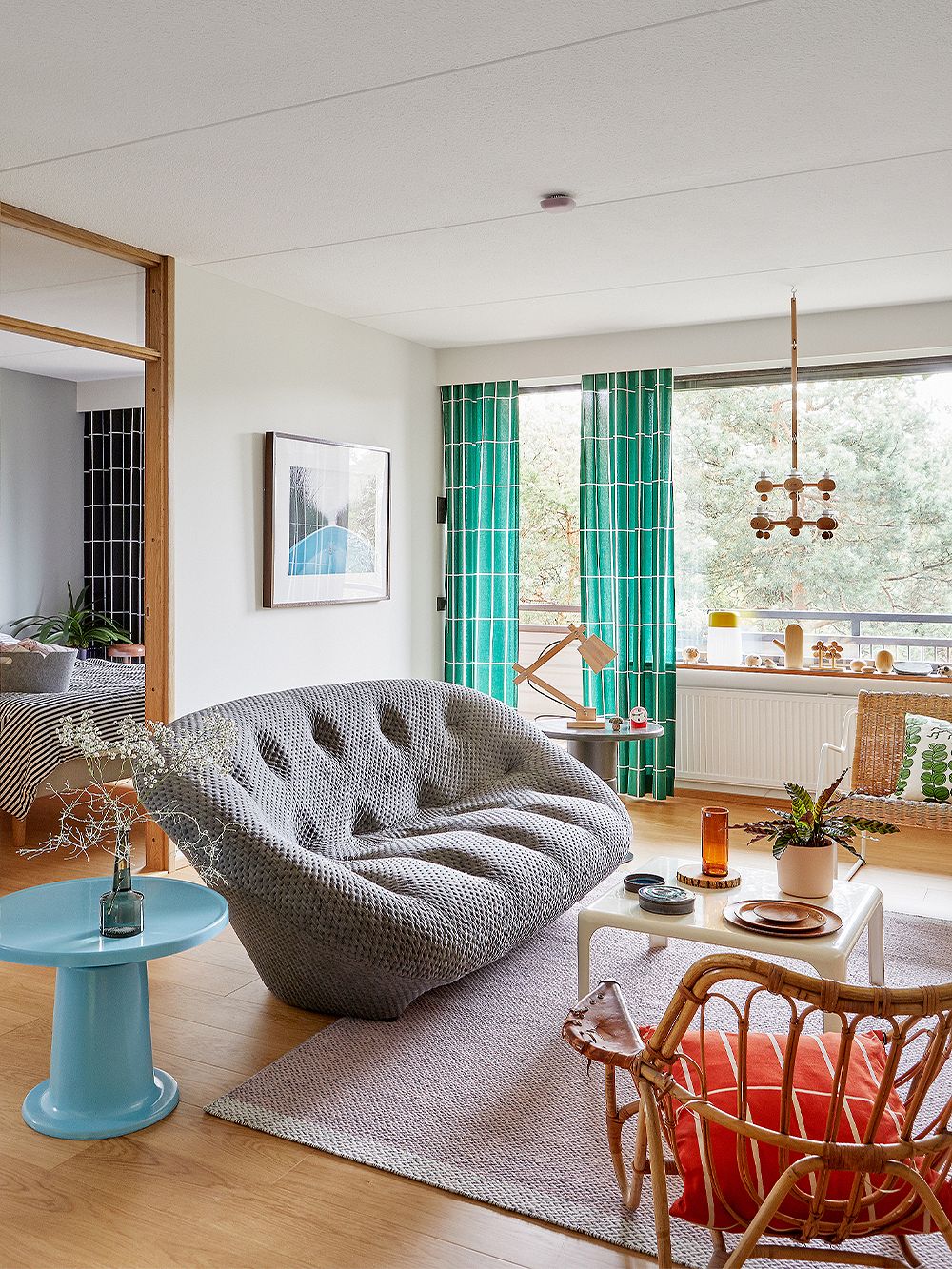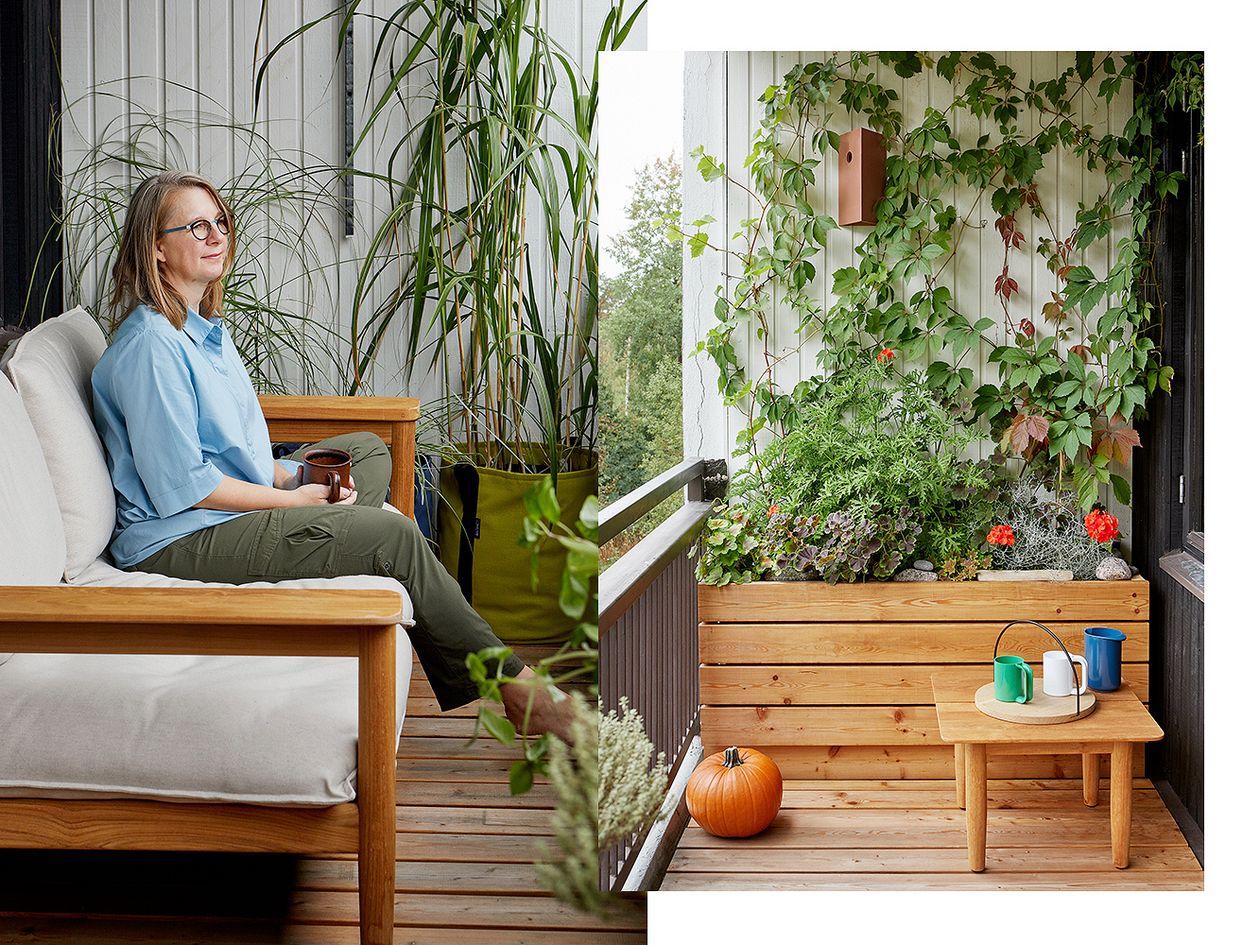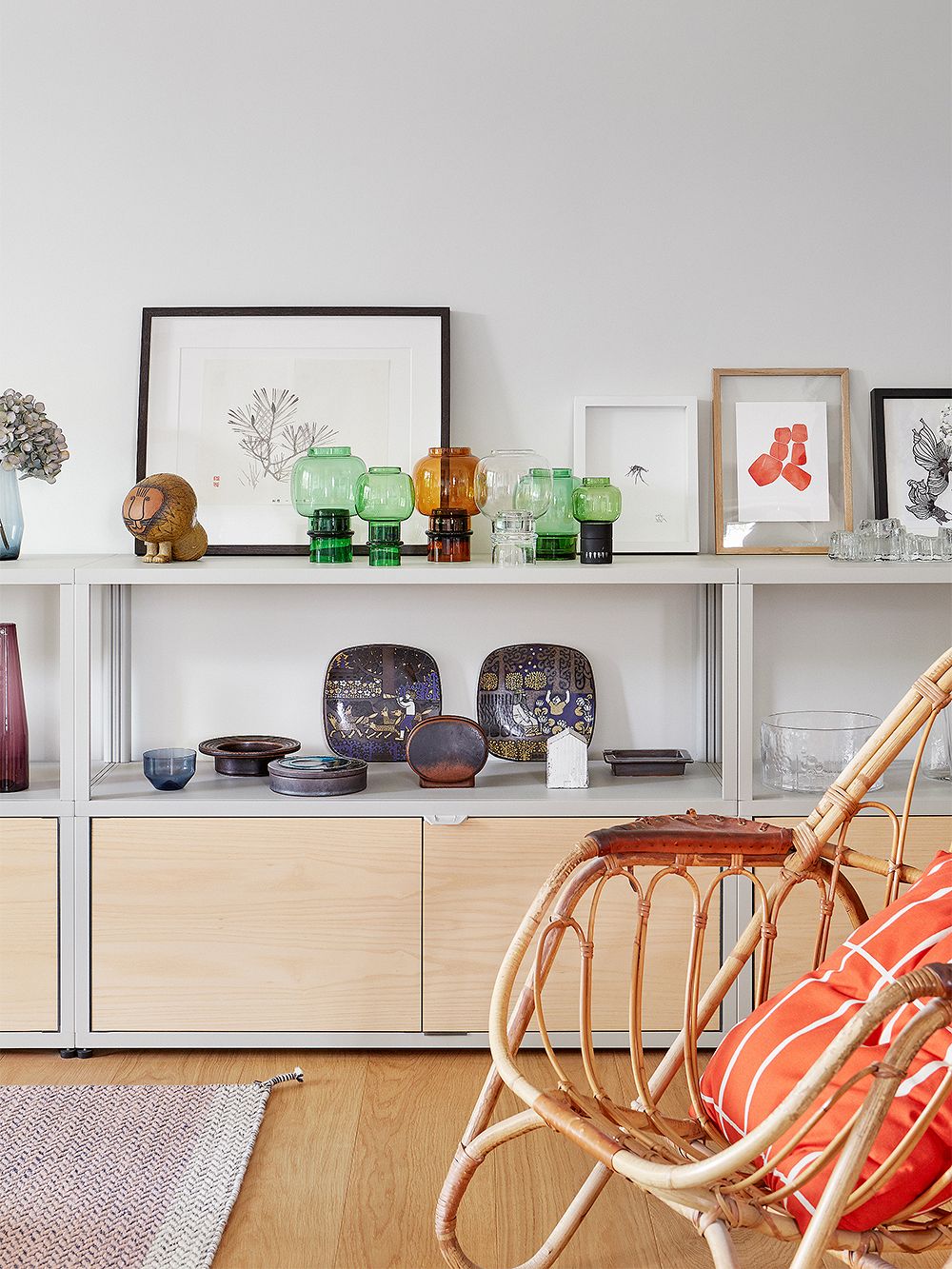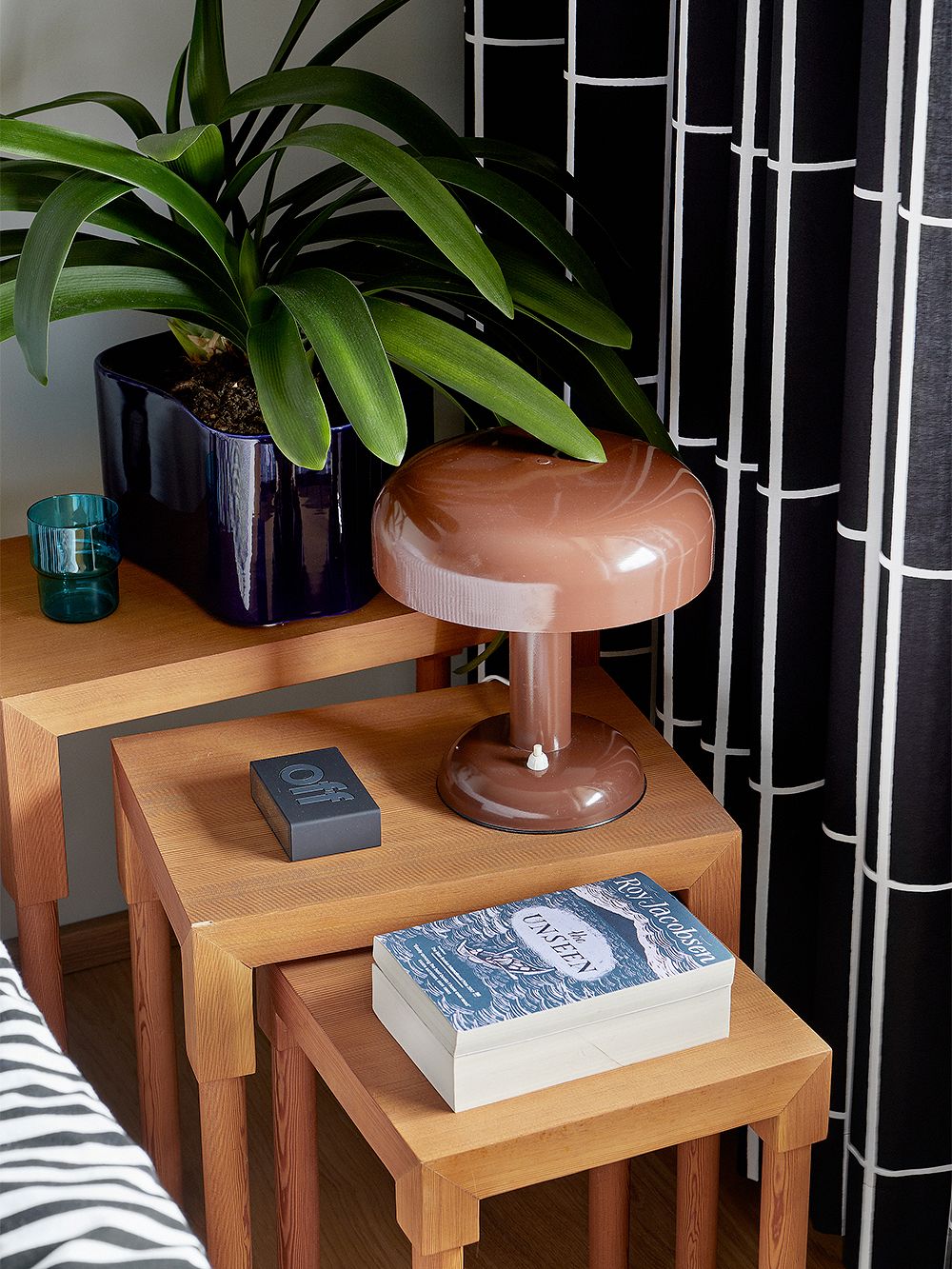 Even before the couple had their current workspace, they had a home with a bedroom overlooking a pine forest. Pines were actually one of the criteria Mika had set when they were looking for a home a few years ago. In addition to these, the home met the other criteria set for it: functional floor plan achieved through renovation and lots of light.
A view to a pine forest, functional floor plan and lots of light were the criteria when looking for a home.
As if planned, the couple found a new workspace close to their home. The distance between the home and previous workspace was much greater, and now Mika and Julie can go to work on foot and enjoy the serene atmosphere of Lauttasaari all day long.
"We collect chairs," says Julie while looking around her. "But we've only decided to get one of each," continues Mika.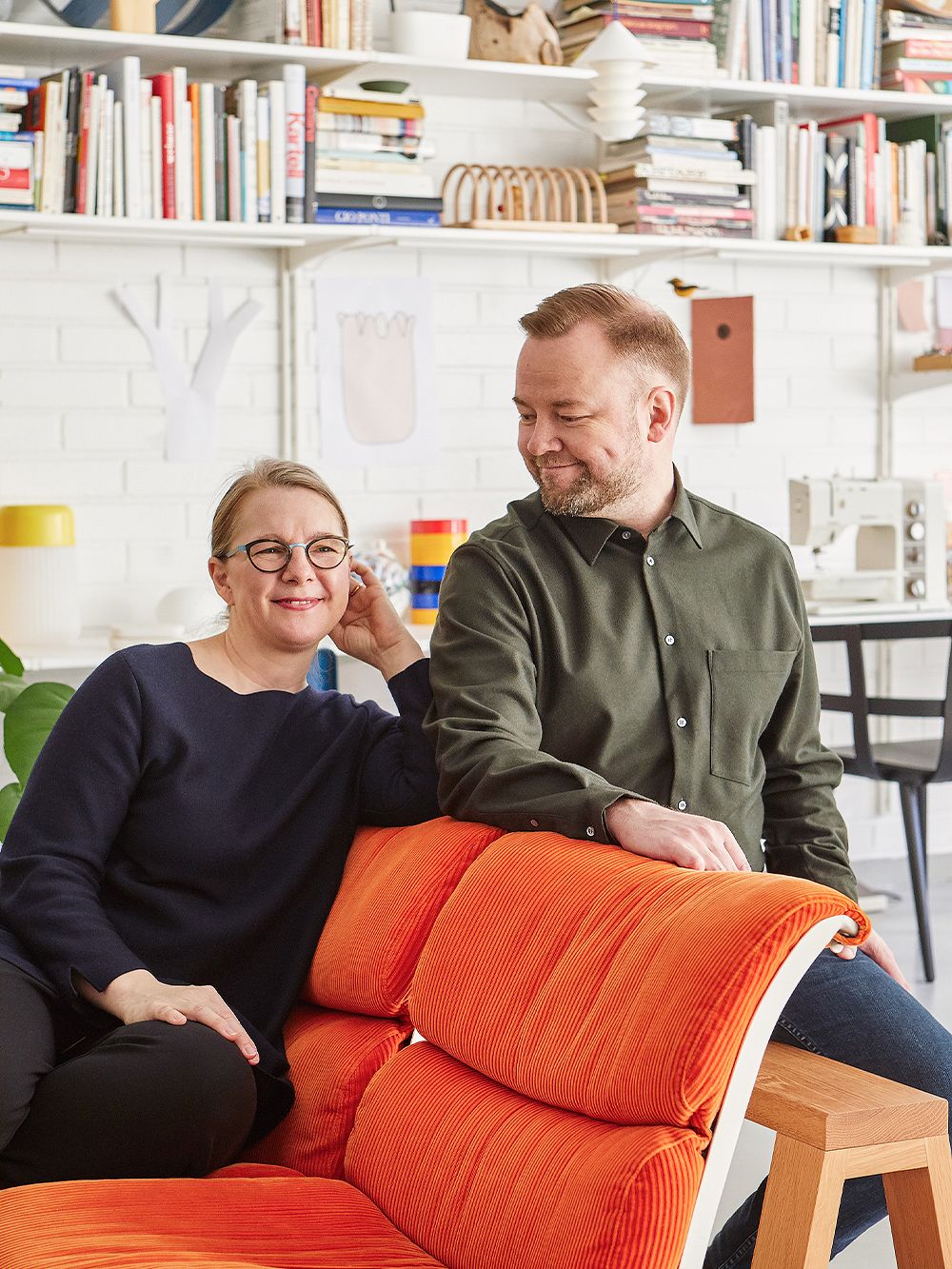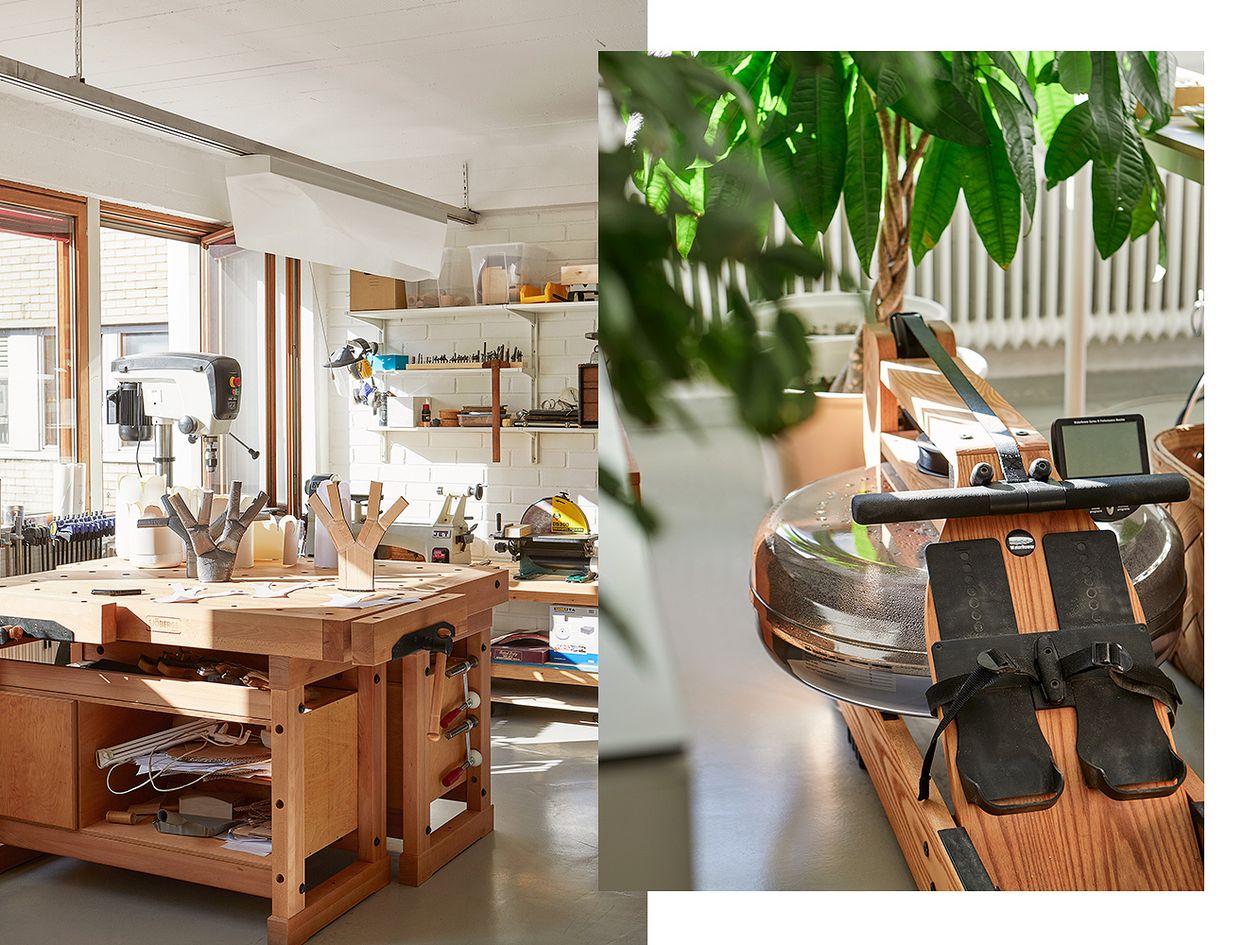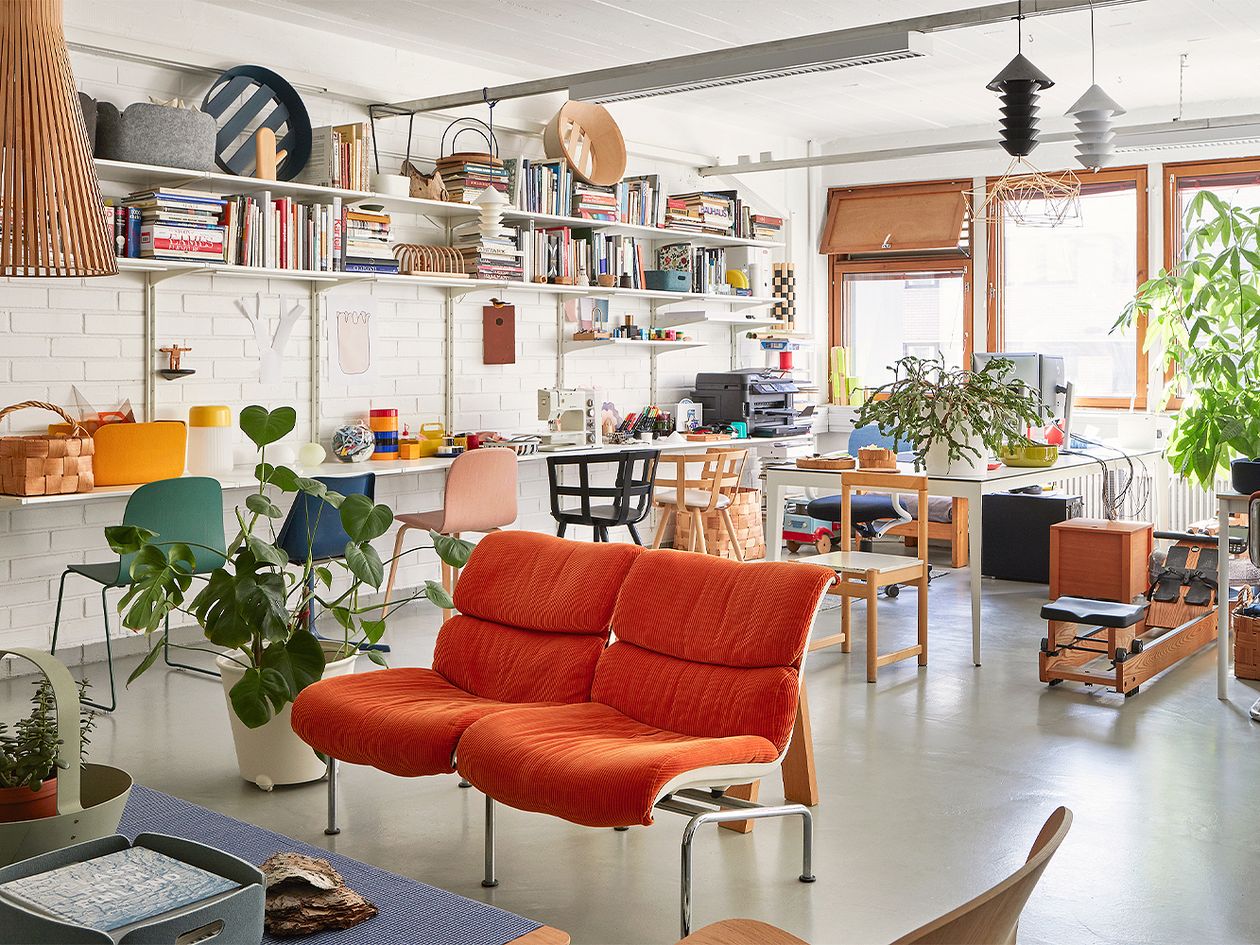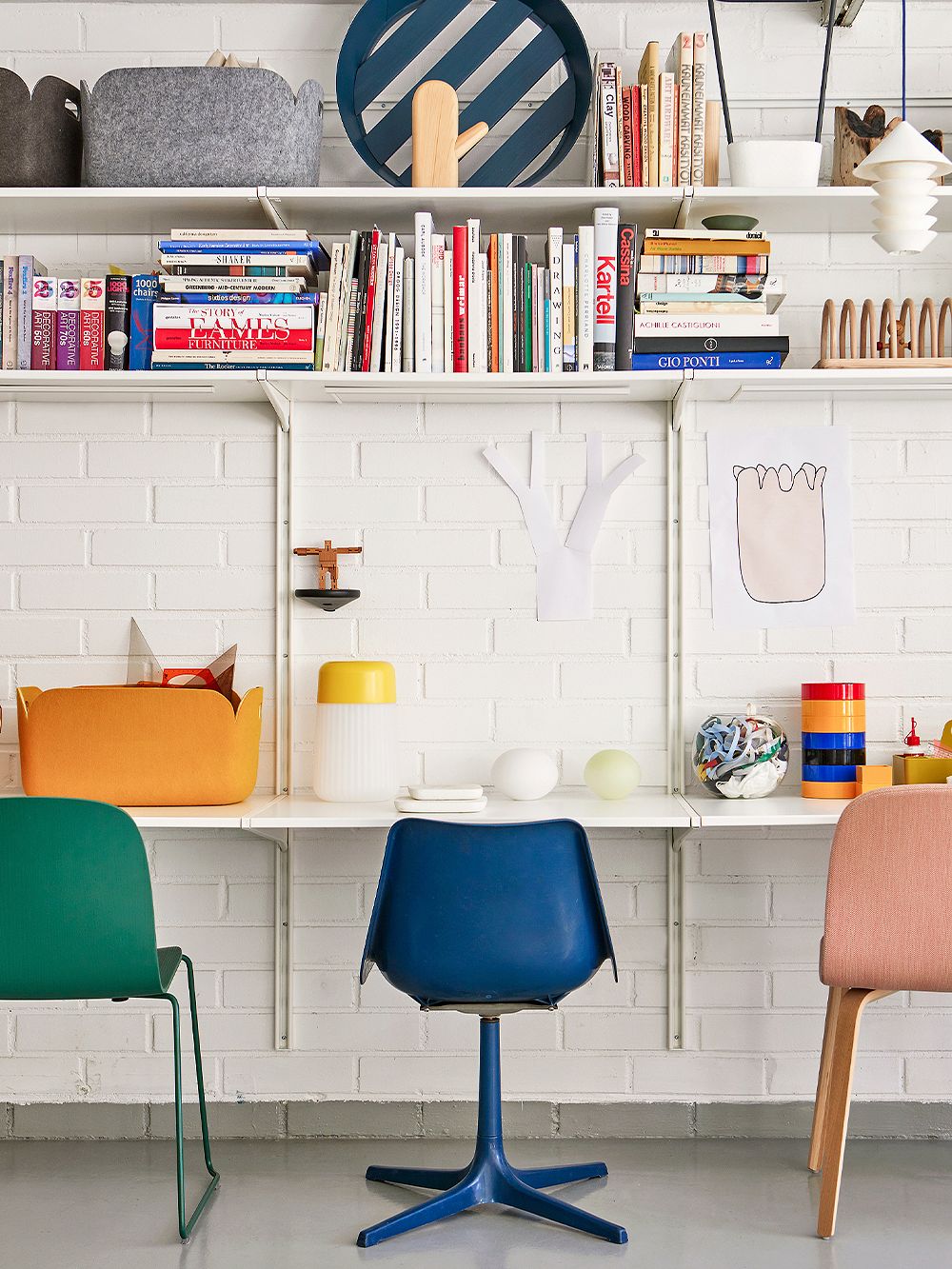 Mika and Julie love flea markets, and the objects at their home are more or less a collection of gems found in various second-hand stores. Despite that, the overall look is consistent and appears to feature elements from which the couple draws inspiration for their work.
In Lauttasaari, nature is always present and seasonal variations can be enjoyed in full. In the summer, Julie and Mika spend a lot of time on the islands off the coast of Helsinki, to which they travel by kayak.
Even at a relatively short distance, there are places with species of birds different from the mainland. In the best case, such places can even provide inspiration for a new lamp.
See also:
• More designs by Julie Tolvanen >
• More designs by Mika Tolvanen >
• All products by Pidät >
Text: Hanna-Katariina Mononen Images: Katri Kapanen
This story was first published in Asun magazine's issue 24.