Grilled seasonal vegetables make an easy and tasty menu for summer celebrations such as Midsummer at the countryside cabin. Prepare the table with early potatoes and Caesar salad, halloumi with peas and mint, and delicious French toast topped with peaches and ricotta cheese.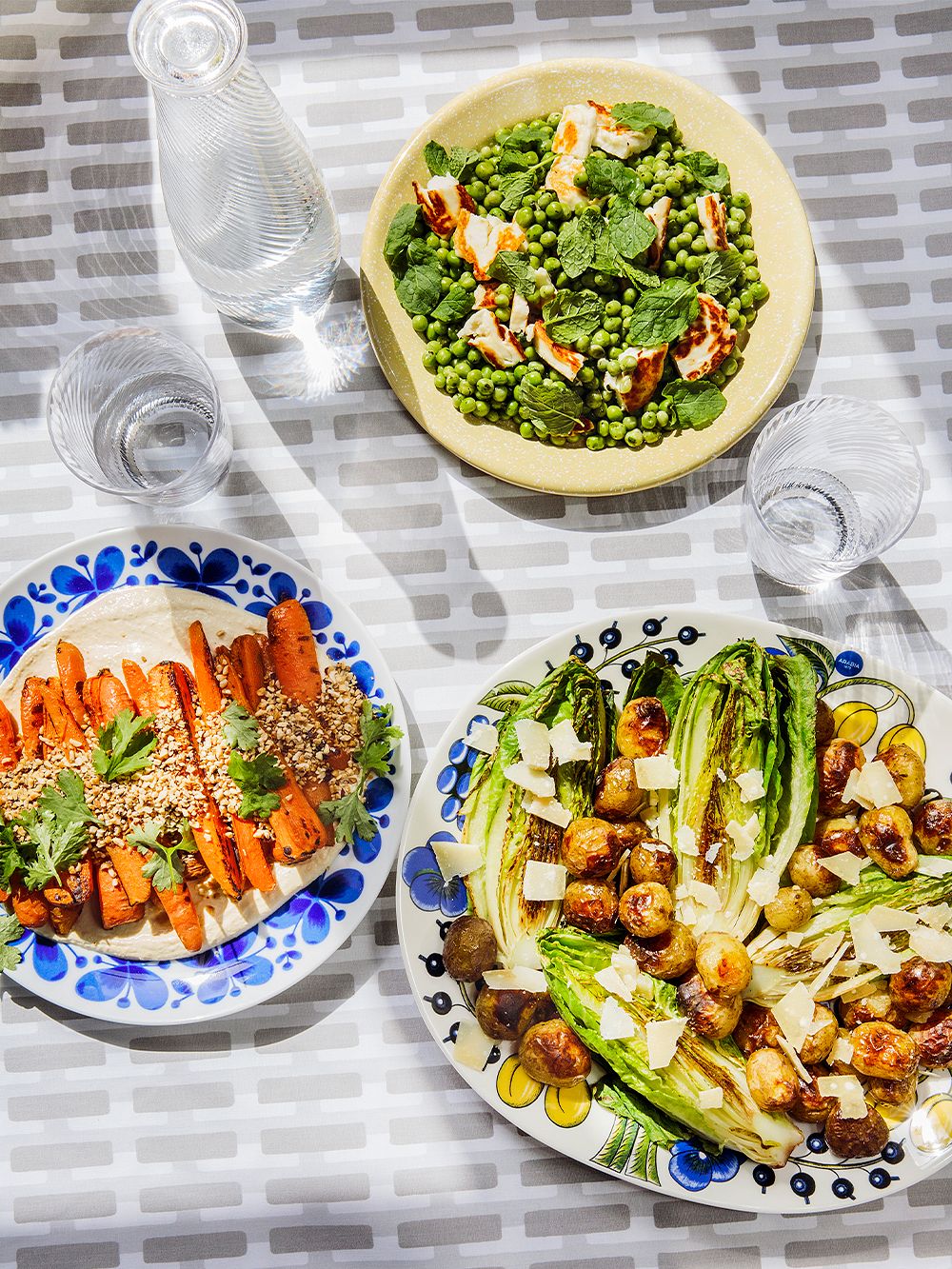 WHEN IT COMES TO VEGETABLES, it's easy to choose only the best in summer. The markets are brimming not only with the latest crop of root vegetables but also berries and fruits. Dining at the summer cabin is made much easier when you have made a plan for what you want to eat and what ingredients you'll need to buy.
The recipes have been put together on the assumption that you will be able to find almost everything in them at your local store in the country. You can also substitute ingredients: basil can be used instead of mint, unflavored cream cheese instead of ricotta, early cabbage instead of small heads of lettuce, and feta instead of halloumi.
All the recipes can be prepared on the grill. If grilling is not an option, the ingredients can of course be fried in a pan or roasted in the oven. The potatoes should be pre-cooked so that they can be quickly grilled. It's also a good idea to prepare the Caesar salad dressing, rhubarb syrup and dukkah spice mixture in advance to avoid taking unnecessary spices to the summer cabin. Rhubarb syrup and dukkah are also wonderful gifts to bring to a friend's summer cabin!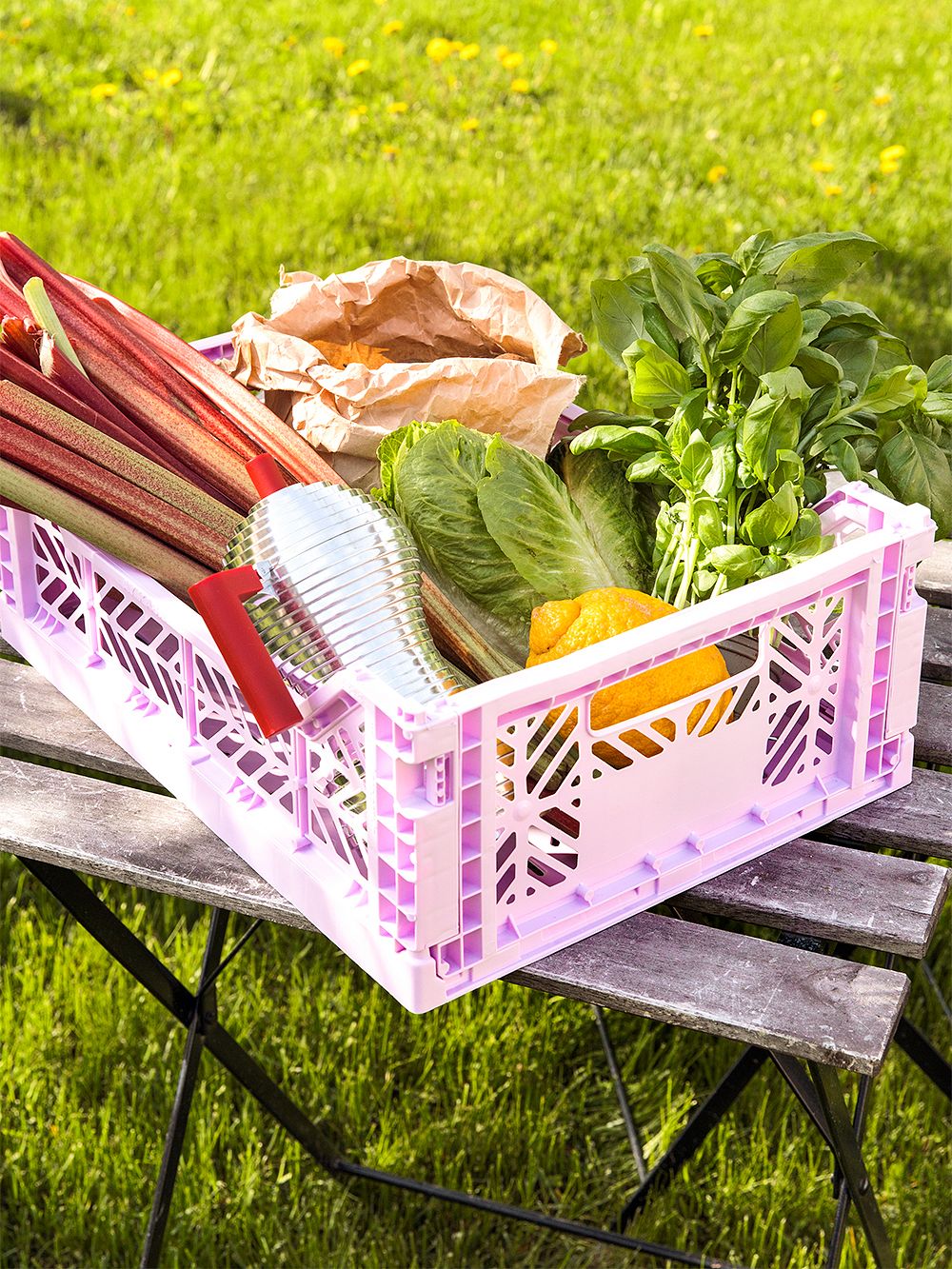 Early potatoes can easily take the place of croutons in a Caesar salad: they are in season right now and are irresistible when grilled crisp. The sauce is easy to make from ready-made mayonnaise. Vegetarians can use miso paste instead of anchovies. This will add the necessary umami taste to the sauce.
Homemade rhubarb syrup and dukkah are also wonderful gifts to bring to a friend's summer cabin!
Early carrots are at their best during the summer season, and are deliciously sweet, crunchy and smoky when grilled. Salads are made more filling when the carrots are served with hummus to which yogurt is added. The Egyptian dukkah spice mixture is the easiest summer salad supplement: nuts and spices are simply roasted briefly in a pan and crushed lightly. Dukkah adds chewiness to any salad, and you can use almonds, walnuts, pistachios or hazelnuts in the mixture.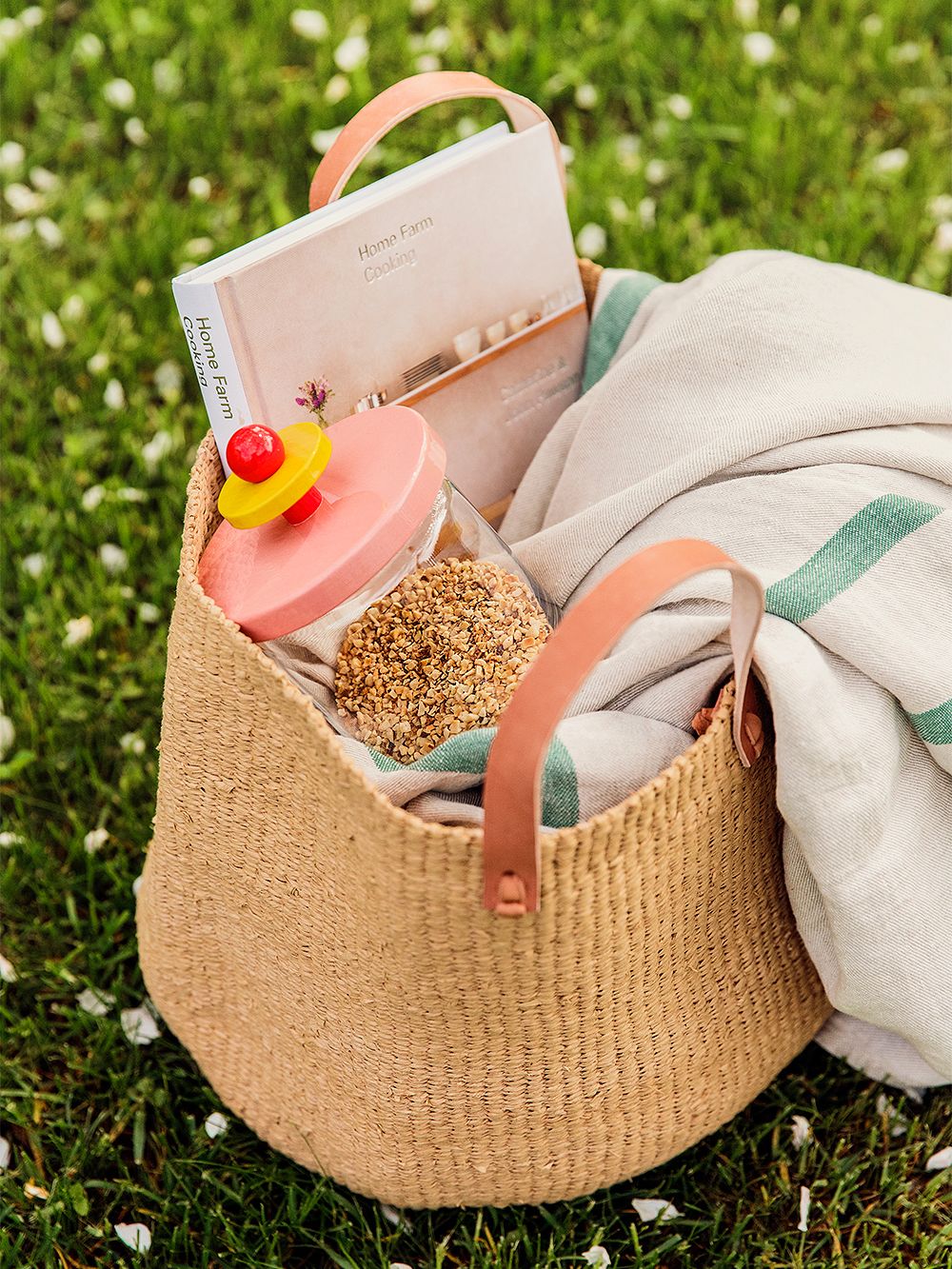 If you feel like shelling fresh peas from their pods, they are at their best with halloumi and fresh mint in a salad. You can also use frozen peas instead. Tangy vinegar marinade, lively mint, sweet pea and savory halloumi are the perfect combination.
French toast prepared on the grill is excellent both as a sweet dessert and with coffee for a slightly more festive breakfast. Instead of peaches, you can grill nectarine or fresh pineapple, for example. This recipe works well with slightly dried bread, or even sliced buns left over from the coffee table.
If you make all the salads, they are sufficient as a main course for four to six people. They can be enjoyed with grilled meat or fish; in which case the recipes are easily enough for eight to ten people.
The recipes: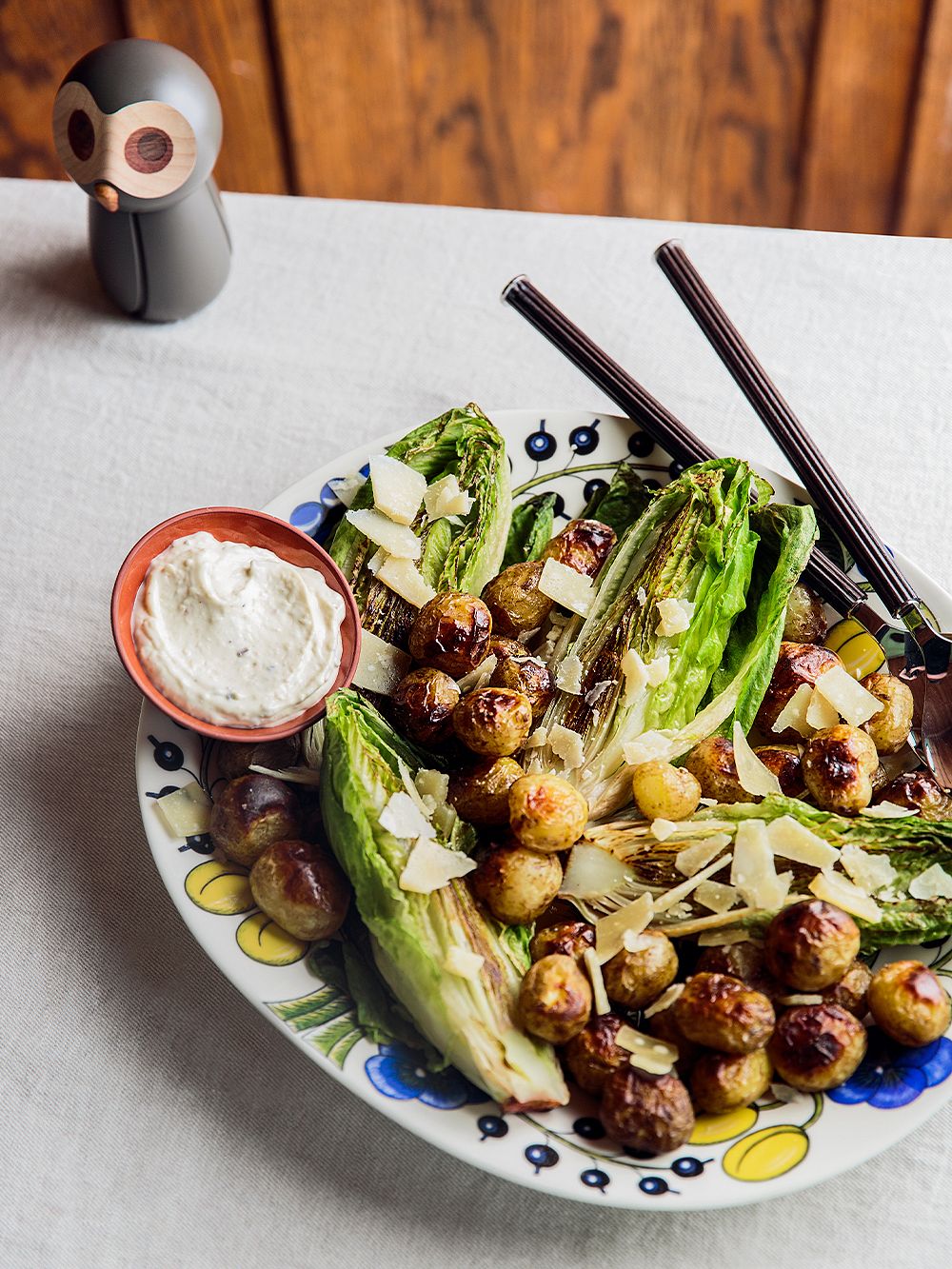 New potato and Caesar salad
Ingredients:
1 kg new potatoes
2–3 tbsp oil
1 tsp salt
2 small romaine lettuce or little gem lettuce
Caesar sauce (recipe below)
Parmesan cheese shavings
Do as follows:
Brush the potatoes clean and boil them in salted water for 6 to 7 minutes, until half-cooked. Allow the potatoes to cool and sprinkle the oil and salt on them. The potatoes can be cooked 1 to 2 days before and grilled just before serving the salad.
Grill the potatoes until cooked and the split salad hearts so that they are nicely browned. Place the potatoes and salads on a large plate, pour over the sauce and sprinkle with shavings of Parmesan cheese. Serve immediately.
Caesar sauce
Ingredients:
100 g mayonnaise
1 tsp Dijon mustard
2–5 chopped anchovy fillets or 1 tbsp miso paste
1 garlic clove, chopped
2–3 tbsp lemon juice
salt and black pepper
a handful of grated Parmesan cheese
Do as follows:
Prepare the sauce by mixing all the ingredients together. Taste and add salt or lemon juice as necessary. You should only add the salt at the end, as the amount of salt needed depends on the salt content of the anchovies or miso paste.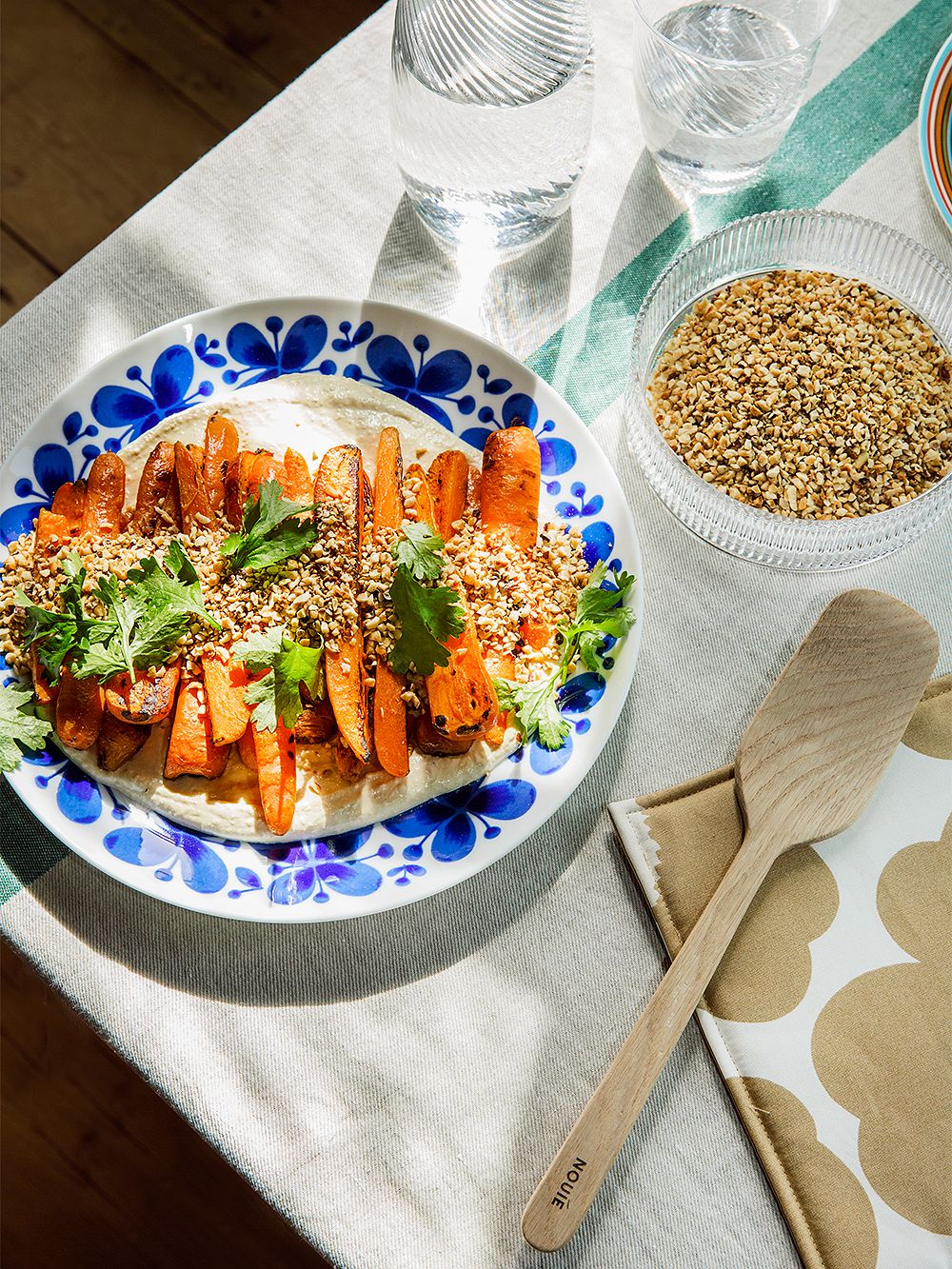 Roasted carrots with hummus
Ingredients:
1 kg small carrots
salt and olive oil
100 g hummus
150 g Greek yogurt
dukkah spice mix (recipe below)
fresh cilantro
Dukkah
Ingredients:
130 g hazelnuts, almonds, sunflower seeds or pistachios
2 tbsp coriander seeds
1 tsp jeera seeds
1 tbsp sesame seeds
1 tsp dried oregano
½ tsp salt
Do as follows:
Rinse the carrots and halve them for a better grilling surface. Spread the oil and salt on the carrots and grill until cooked but still firm. Mix the hummus and yogurt together and spread the mixture on a flat plate. Add the grilled carrots and sprinkle with a generous amount of dukkah. Finish with olive oil and fresh cilantro.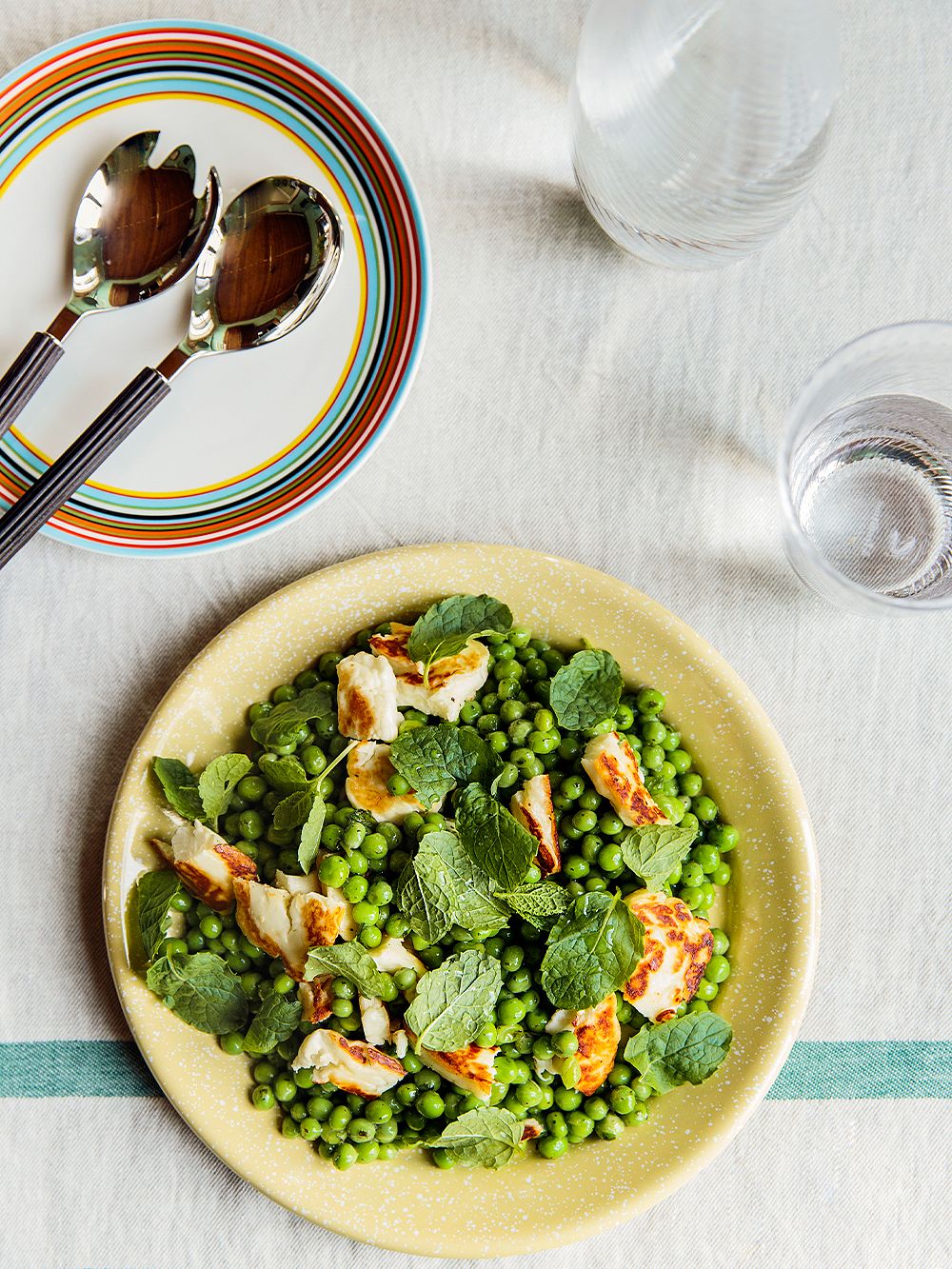 Peas, mint and halloumi
Ingredients:
500 g peas (or frozen peas)
3 tbsp olive oil
1–2 tbsp white wine vinegar
1 tsp salt
100 ml fresh chopped mint or 2 tsp dried mint
250 g halloumi cheese
1 tbsp lemon juice
fresh mint for serving
Do as follows:
Clean the fresh peas or thaw and drain the frozen peas. Mix the peas in a bowl with the oil, vinegar, salt and mint. Allow to marinate for about an hour. Grill the sliced halloumi until brown. Combine the peas and halloumi slices, squeeze lemon juice over them and add fresh mint on top.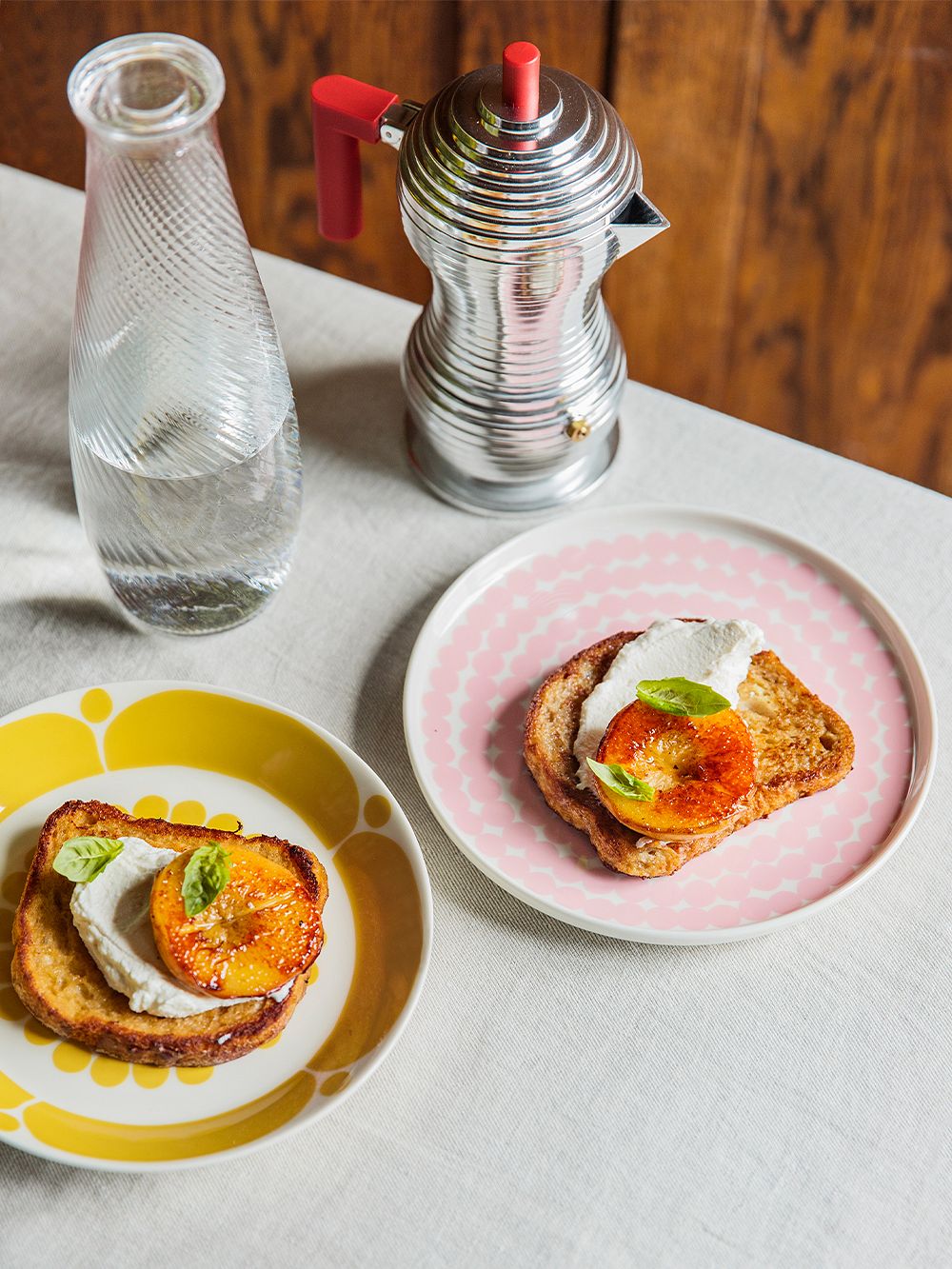 Grilled French toast with peach and ricotta cheese
Ingredients:
1 egg
1 cup milk/almond milk
(optional: 1 tsp cardamom)
4 pieces of dried bread (e.g. toast, brioche, cottage bread)
4 peaches
approx. 250 g ricotta cheese
honey, maple syrup or sugar
Do as follows:
Mix the egg and milk in a flat-bottomed bowl and season with cardamom if desired. Dip the bread in the mixture and grill over a moderate flame until golden brown or use a pan with added butter on the grill. Halve the peaches and remove the stone. Add a little honey, maple syrup or sugar on the surface of the peach halves and brown them on the grill. Serve the French toast with the ricotta and peaches.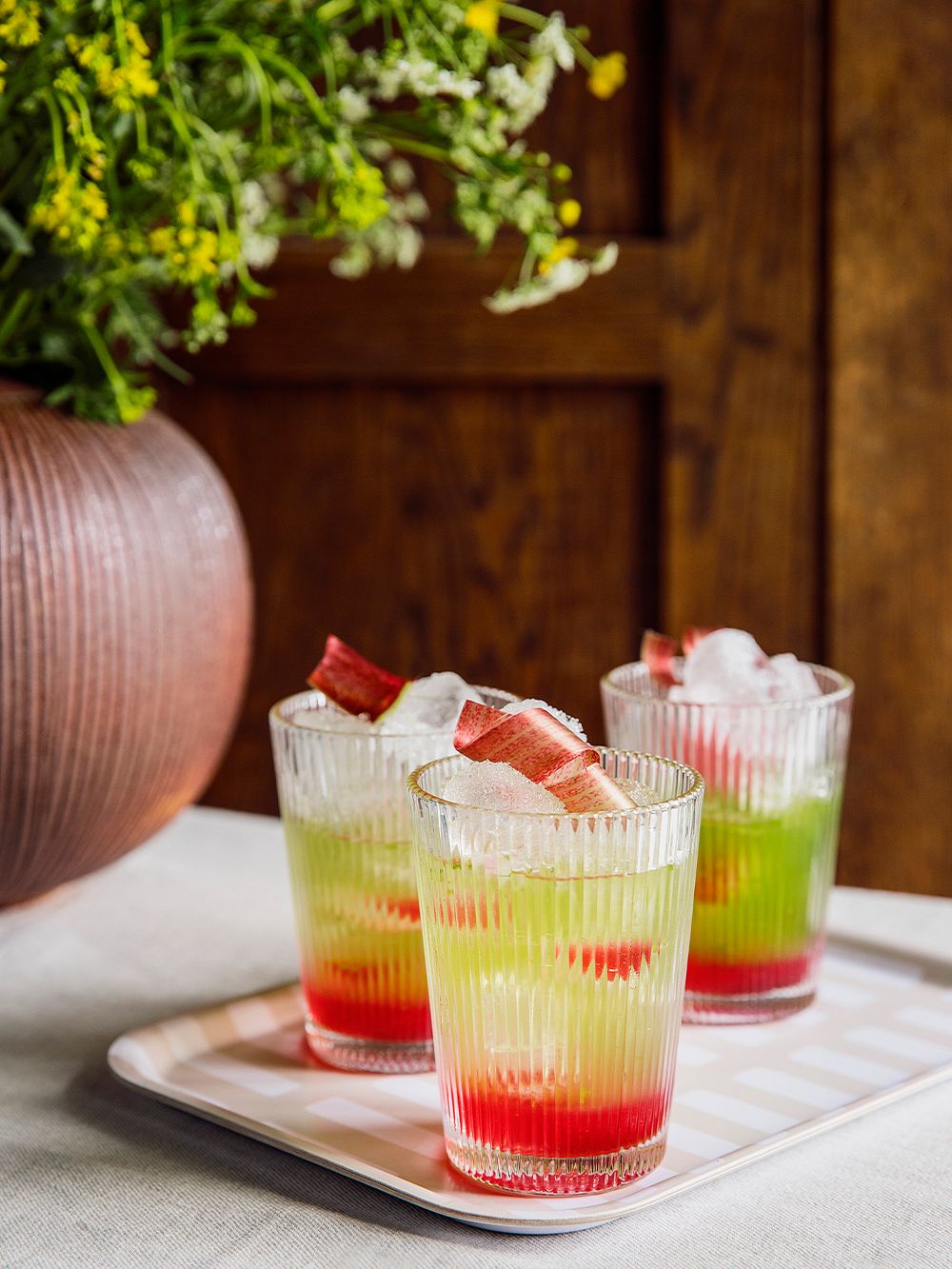 Rhubarb and gin smash
Ingredients (1 serving):
1 tsp lemon juice
a handful of basil leaves
40 ml gin
20 ml rhubarb syrup (recipe below)
plenty of ice
Do as follows:
Put the lemon juice and basil into a small round-bottomed bowl and crush the basil with a mortar. Spoon the lemon juice and crushed basil mixture into a glass and fill with ice. Add the gin and rhubarb syrup. Although the layers stand out beautifully in green and pink, it's a good idea to give the cocktail a stir before drinking.
Rhubarb syrup
Ingredients:
400 g rhubarb
500 ml water
210 g sugar
Do as follows:
Rinse and chop the rhubarb into pieces. Pour the water into a saucepan and add the rhubarb. Bring to a boil and let the soup slowly simmer with a lid on the saucepan for about 30 minutes, or until the rhubarb is broken up entirely. Strain and collect the juice. Pour the juice into a saucepan and add about 40 g of sugar per 100 ml of rhubarb juice. Let the juice boil slowly for about 30 minutes to form a syrup. Cool and use in summer drinks, as a topping for ice cream or as a flavoring for mineral water.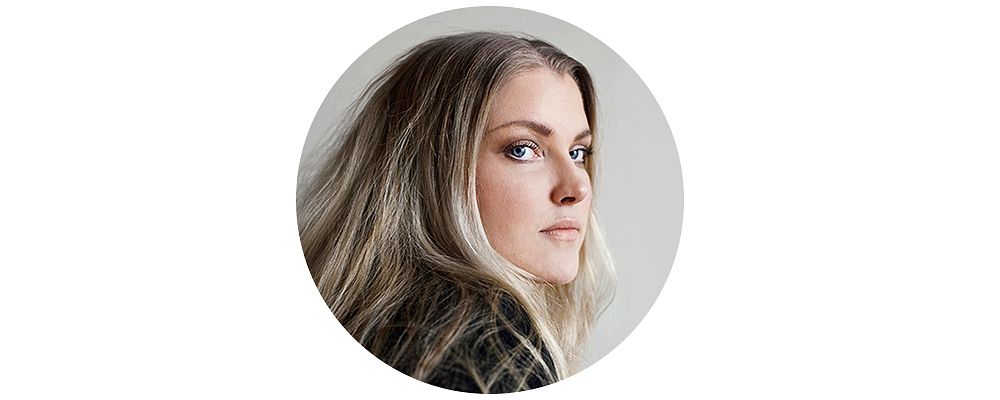 Design Stories contributor Suvi Kesäläinen is a photographer, who loves to create dishes that are not only delicious but also fast and easy to make. She's passionate about the best seasonal ingredients, local food and intriguing culinary trends.
See also:
• All tableware at Finnish Design Shop >
Text and photos: Suvi Kesäläinen