Mexican food is super trendy, and delicious tacos are easy to prepare at home. Choose the filling of your choice from the fish, vegetable and meat options, mix a beer-based Michelada drink to sip on the side, and enjoy authentic Mexican flavors – perhaps outdoors, weather permitting.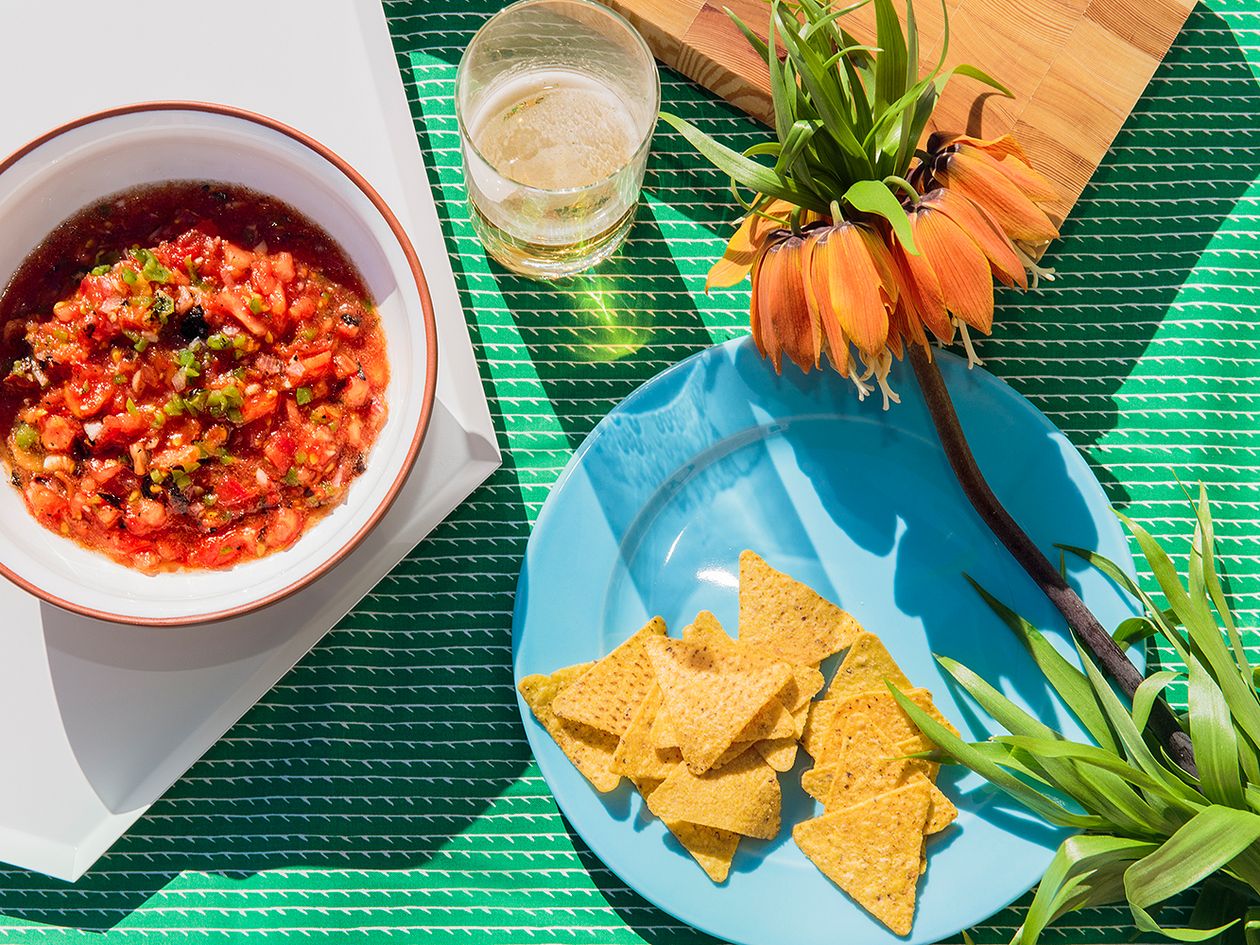 HUGELY POPULAR Tex-Mex food is now giving way to authentic Mexican cuisine. Both restaurant menus and the social media are full of Mexican dishes and ingredients.
Mexican food is a broad concept, and the world-famous taco is only a small part of the nation's cuisine. The ingredients of tacos vary widely in different regions, towns and villages. For example, in some parts of Mexico, corn tortillas are preferred, while in others, wheat is the option favored by locals. Unlike the hard-shell tacos of American-influenced Tex-Mex, small, soft tortillas are used for Mexican tacos.
For these recipes, the small soft tortillas available in shops are great, but you can also make your own from wheat or masa harina corn flour. Sauces and side dishes can very well be exchanged between the recipes: for example, the radish Pico tastes good with fish tacos, and Chipotle mayonnaise crowns the potato tostadas. One Taco recipe serves four as a small meal. Genuine tacos should never be filled so that the entire tortilla is covered in toppings. A moderate amount of topping ensures that the food ends up in your mouth, not in your lap.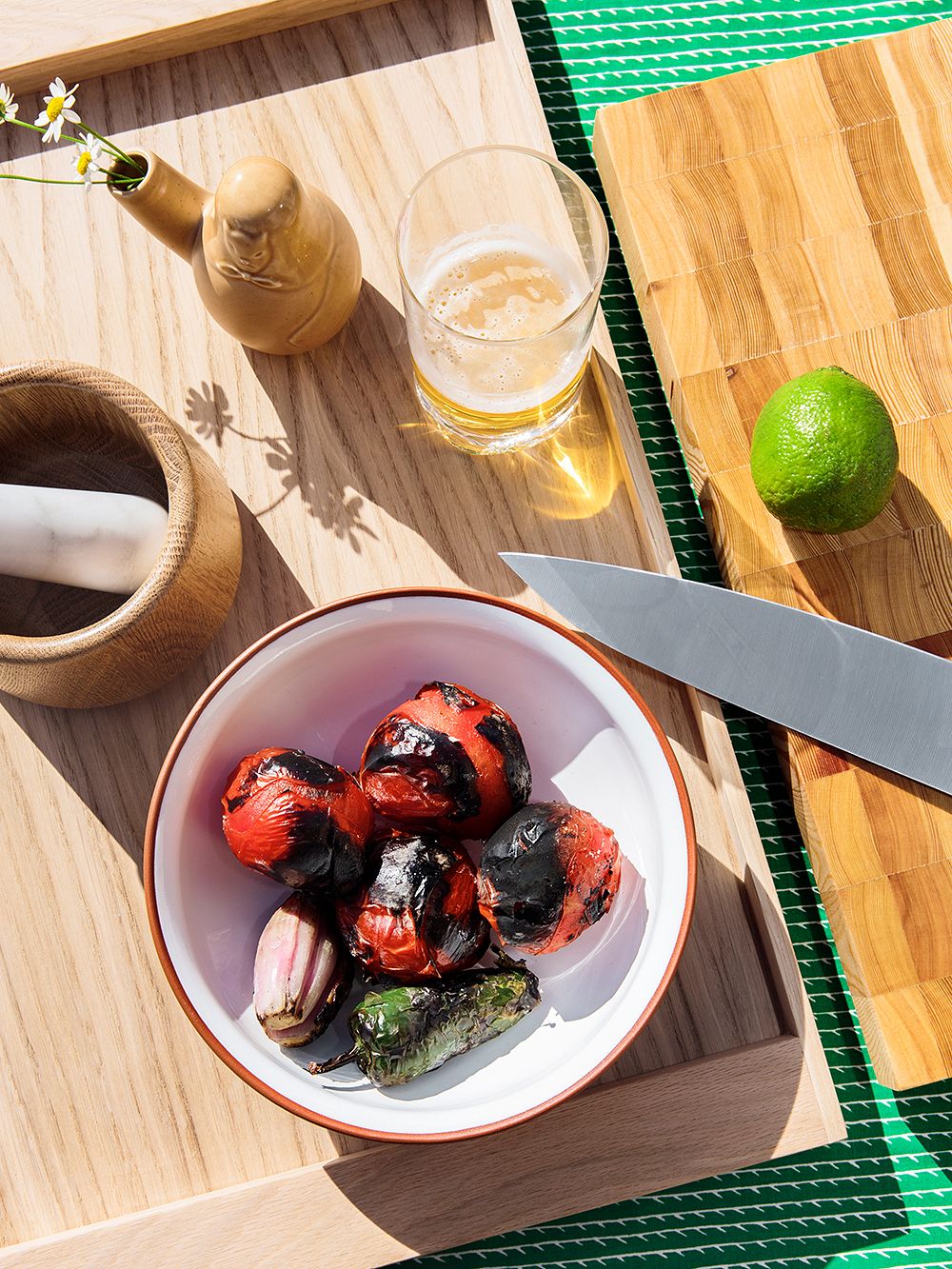 Fish tacos (tacos de pescado) come from the northernmost state of Mexico, Baja California. They usually consist of grilled or fried fish, cabbage and Pico de Gallo salsa. In many recipes, the fish is breaded and fried, but the taste of fish stands out best when prepared without the breading. You can use any white fish for this recipe – just ask at the fish counter which fish is the freshest.
Sauces and side dishes can very well be exchanged between the recipes.
Carne asada means two different things. It refers to grilled beef, but it can also mean the barbeque, when family and friends get together for a meal. The best meat for this recipe is one that contains fat to keep it succulent. Entrecote is easy to find and will not go dry when fried. You can fry the meat either on the grill or in a cast iron pan on the stove.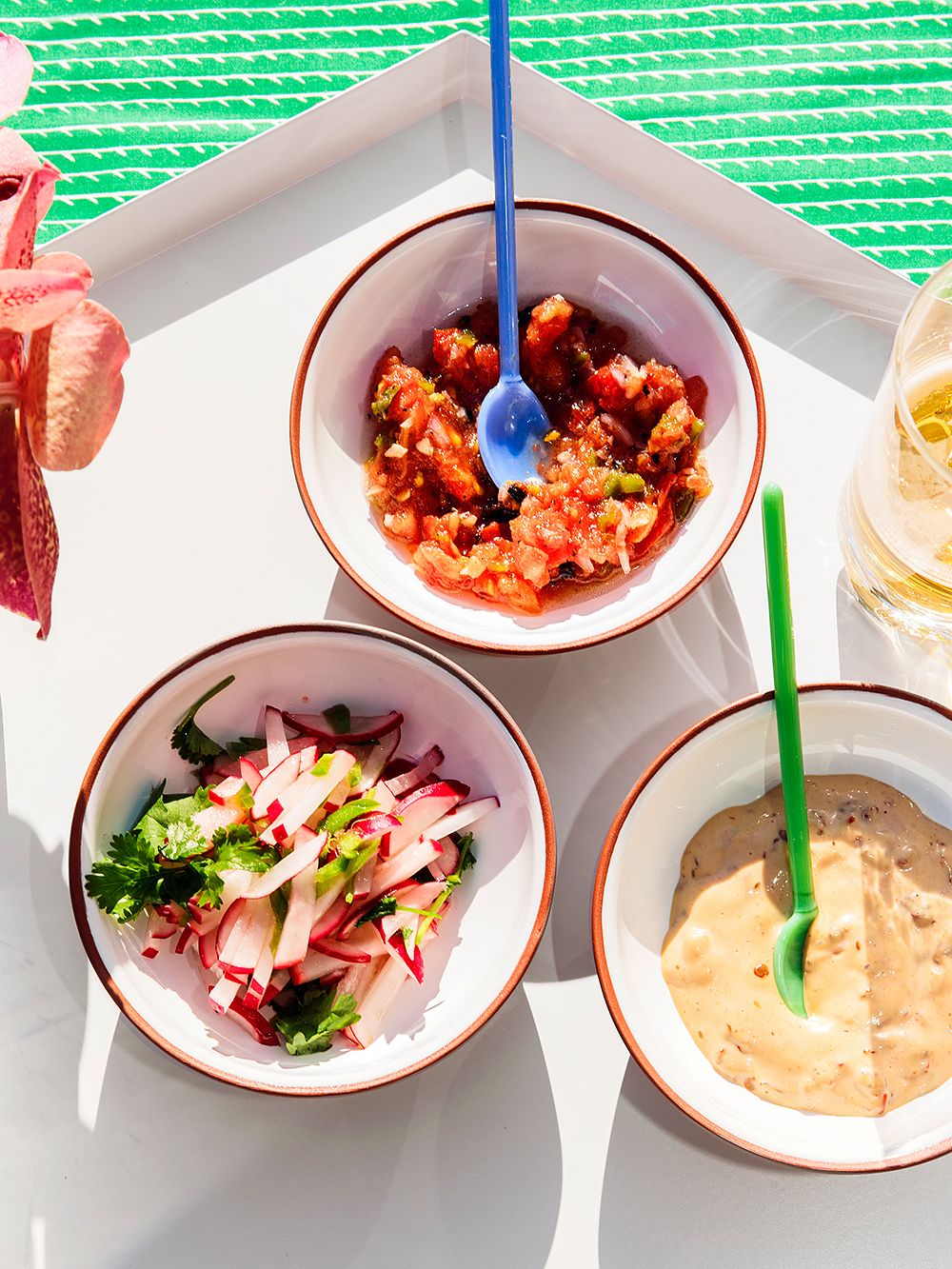 Potato is a modest ingredient, but roasted with spices in the oven, topped with melting cheese, and piled hot on a crispy tortilla with an egg, it becomes quite a delicacy. Grilled tomato salsa is served with Tostada. If you can grill the tomatoes on a charcoal grill, they get a smoky flavor, which makes the salsa especially good. The salsa is delicious also served on its own, with beer and tortilla chips.
The Mexican drink Michelada goes well with tacos. Michelada is like the taco: beer can be considered its main ingredient, but everything else varies by region and preference. In addition to beer, lime and tomato juice are often added to the glass, but the drink may also contain a variety of spicy sauces, chili sauces, or clamato juice that tastes like tomatoes and mussels. The drink comes with a salt rim on the glass and can be enjoyed on ice or well chilled.
Taco recipes: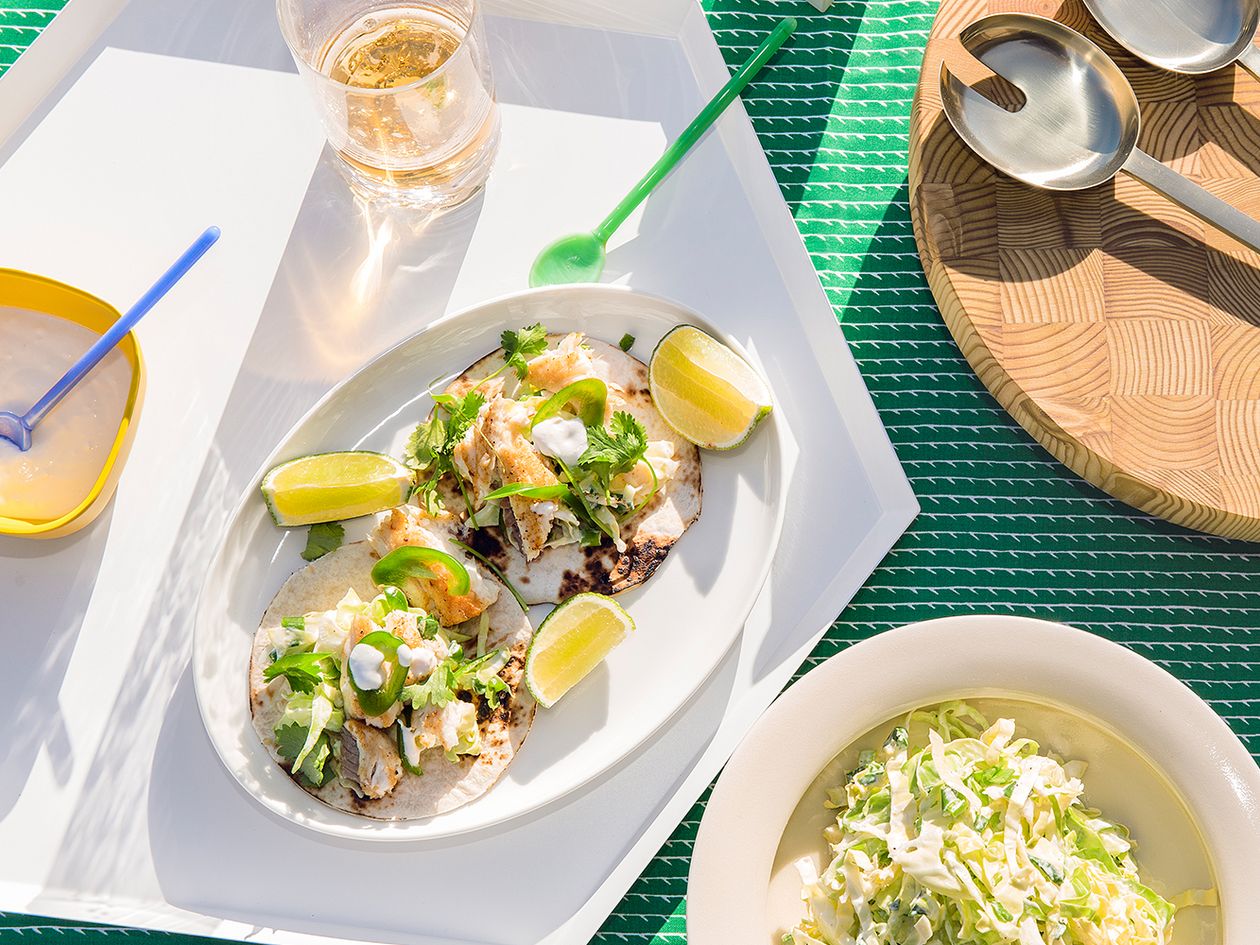 Fish tacos
Ingredients (6–8 pcs)
500 g whitefish or pikeperch
1 tsp salt
1 tbsp oil + 1 tbsp butter
juice of 1/2 lime
small tortillas (corn or wheat)
spring cabbage coleslaw
Do as follows:
Take the fish fillet from the fridge 30 minutes before frying and sprinkle it with salt. Cut the fillet into 2–3 pieces and fry them in butter and oil over medium heat. Let them go crispy on the skin side first. Turn over and fry until done. White fish should not be fried too long, just to be on the safe side. When the color turns white and opaque, the fish is done. Squeeze lime juice over the fish pieces.
Assemble the tacos by heating the tortillas in a dry, hot frying pan. Add coleslaw, fish and sauce on top. Serve with wedges of lime, fresh coriander and jalapeno slices.
Spring cabbage coleslaw
Ingredients:
half of spring cabbage
2–3 spring onion stalks
150 g crème fraîche
100 g mayonnaise
juice of 1 lime
1 clove of garlic
1 tsp salt
Do as follows:
Chop the cabbage and spring onions into a bowl. In a small bowl, mix the crème fraîche, mayonnaise, lime juice, crushed garlic clove and salt. Taste and add acidity (lime) or salt if necessary. Spoon half of the sauce on the cabbage and save the rest to put on the tacos. Mix the coleslaw carefully.
---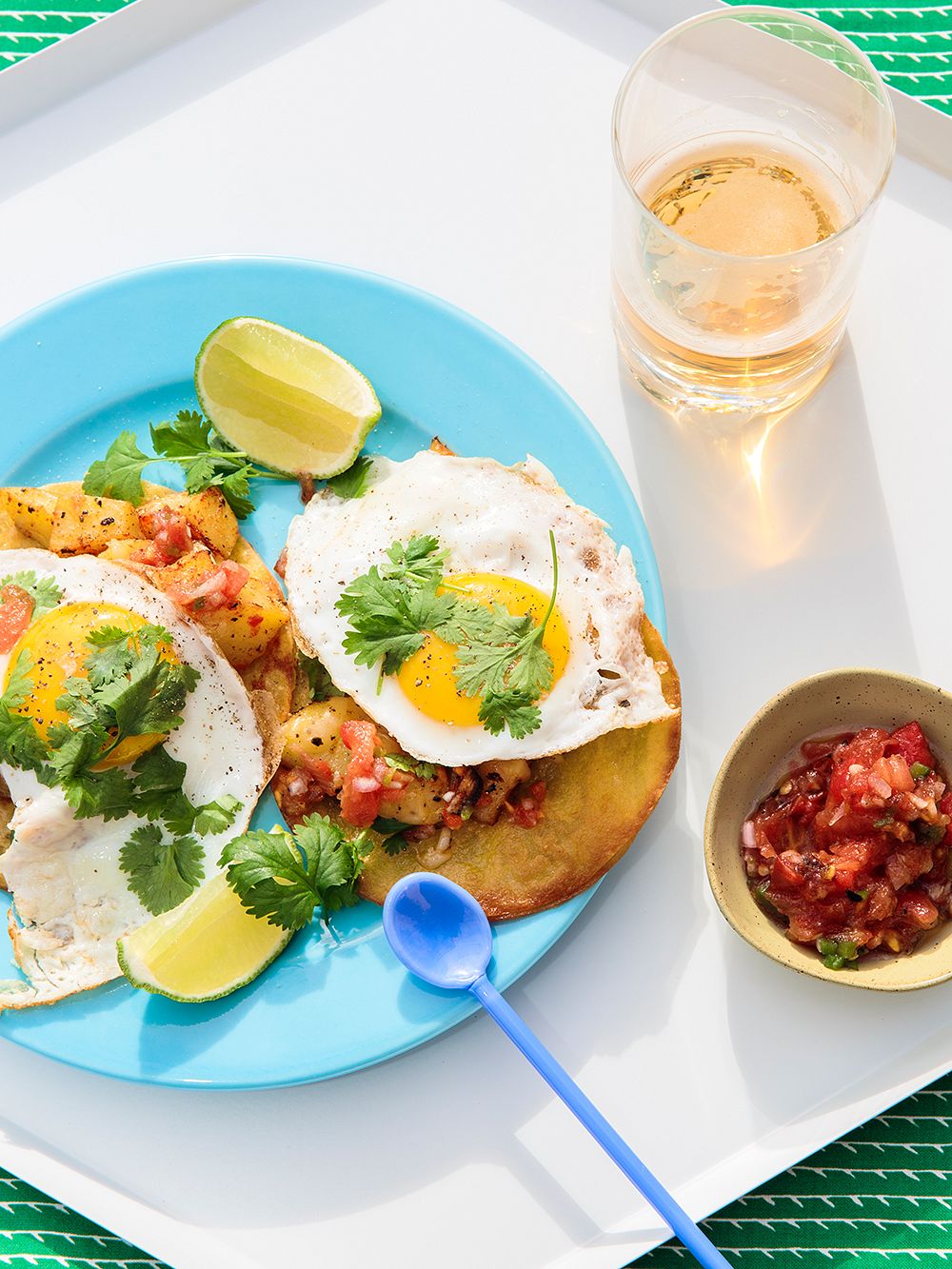 Potato Tostadas
Ingredients (4 pcs):
500 g potatoes
1 tbsp oil
1 tsp jeera
1 tsp smoked paprika powder
1 tsp oregano
salt and black pepper
100 g cheddar cheese
4 small tortillas (corn or wheat)
4 eggs + oil for frying
tomato salsa
Do as follows:
Peel and rinse the potatoes. Cut them into pieces of about 2 cm and spread in a tin or on a baking tray, covered with baking paper. Add the oil, jeera, paprika, oregano, salt and black pepper. Mix well and bake in the oven at 225 degrees for about 20 minutes, or until the potatoes are roasted and soft. Take the hot potatoes out of the oven and grate the cheese on top at once.
Assemble the tacos by first frying the tortillas in a pan until golden brown, in about two tablespoons of oil. Drain the excess oil by placing the tortillas on kitchen paper for a while. Fry the eggs in the same pan, on one side only to keep the yolks loose. Add hot potatoes, a fried egg and tomato salsa on top of the tortillas. Serve immediately with wedges of lime and fresh coriander.
Roasted tomato salsa
Ingredients:
4–5 tomatoes
1 shallot
1–3 jalapenos, depending on how hot you want
1–2 cloves of garlic
1 tsp salt
1 tsp sugar
juice of 1/2 lime
Do as follows:
Rinse the tomatoes and peel the onion. Roast the tomatoes, onions and jalapenos on a grill or in the oven with the grill function on, or in a dry, hot cast iron pan so that the peels turn black. Allow to cool and finely chop everything with a knife, in a blender, or with a stick blender. If you prefer to go authentic, chop in a mortar. Grate the garlic into the mix and season with salt, sugar and lime juice. Check the taste.
---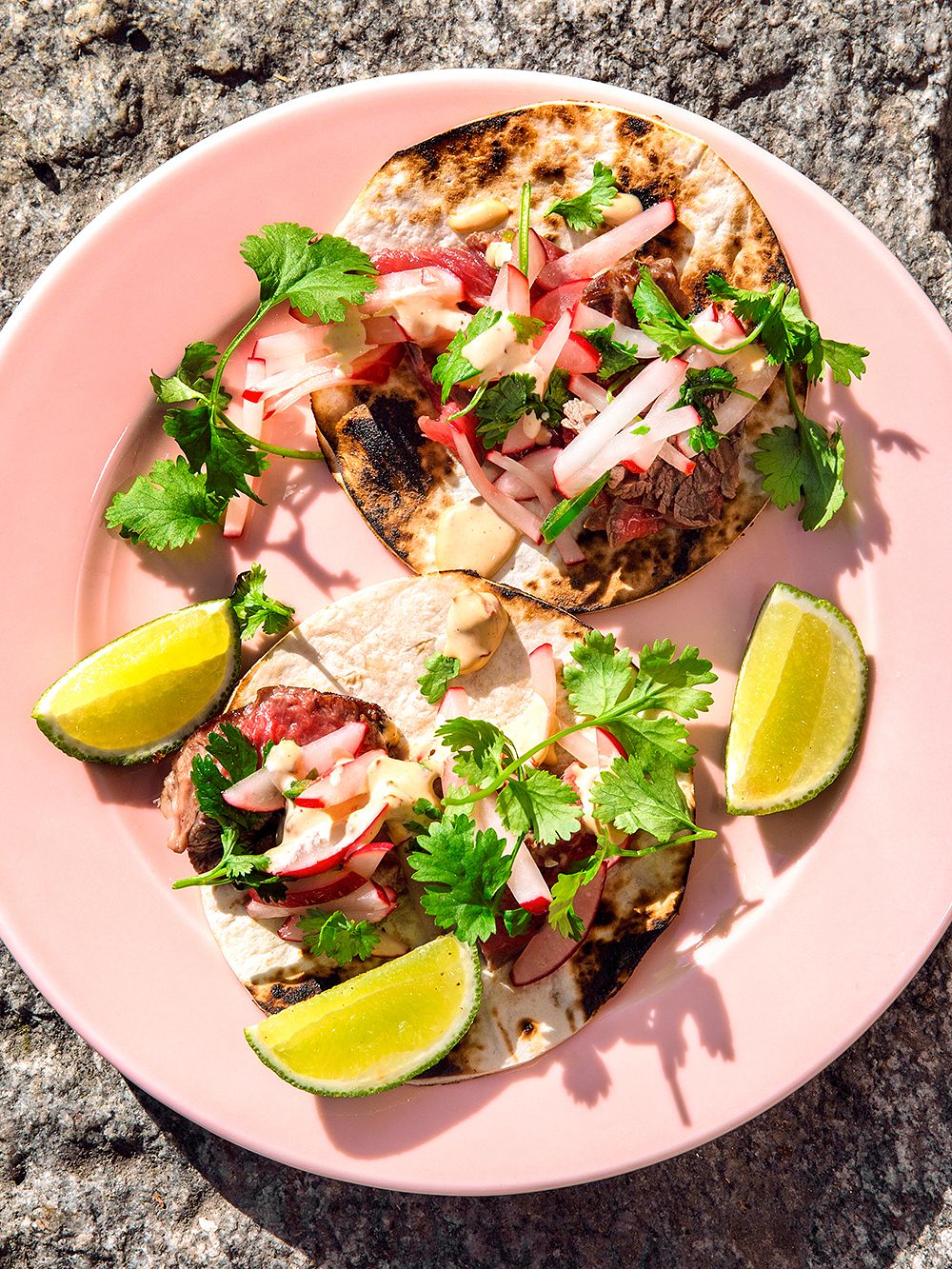 Carne asada tacos
Ingredients (6–8 pcs):
350 g beef entrecote (2 steaks)
salt and black pepper
small tortillas (corn or wheat)
Chipotle mayonnaise
Pico de Gallo
Do as follows:
Place the meat at room temperature an hour before cooking and rub the other side with plenty of salt. Fry the meat on the grill or in a cast iron pan, with the salted side up first, and then fry the other side until nice and brown. You can fry the meat to medium or cook it to your liking. Let the meat rest for 10 minutes on the cutting board after frying and then cut it into slices. Season with salt flakes and lime juice.
Heat the tortillas in a dry, hot pan and top them with meat, Pico de Gallo and mayonnaise (recipes below). Serve with fresh coriander and wedges of lime. Enjoy straight away.
Chipotle mayonnaise
Ingredients:
200 g mayonnaise
1 clove of garlic
1–2 Chipotle chilis in adobo sauce
salt
Do as follows:
Mix the mayonnaise, chopped garlic clove and chilies in a small bowl. Check the taste and flavor with salt. Chipotle chilies are smoked jalapeno chilies preserved in a spicy sauce, sold in cans. You can find them for example in big supermarkets. You can also use ready-made Chipotle tabasco for seasoning.
Radish Pico de Gallo
Ingredients:
1 bunch (à 150 g) radishes
juice of 1 lime
2 tablespoons olive oil
salt
½–1 jalapeno
Do as follows:
Rinse the radishes and remove their stems. Cut the radishes into sticks in a bowl. Add lime juice, oil, salt and shredded jalapeno to the bowl. Remove the jalapeno seeds if you don't want very hot. Mix well and leave to rest in the fridge for at least an hour.
---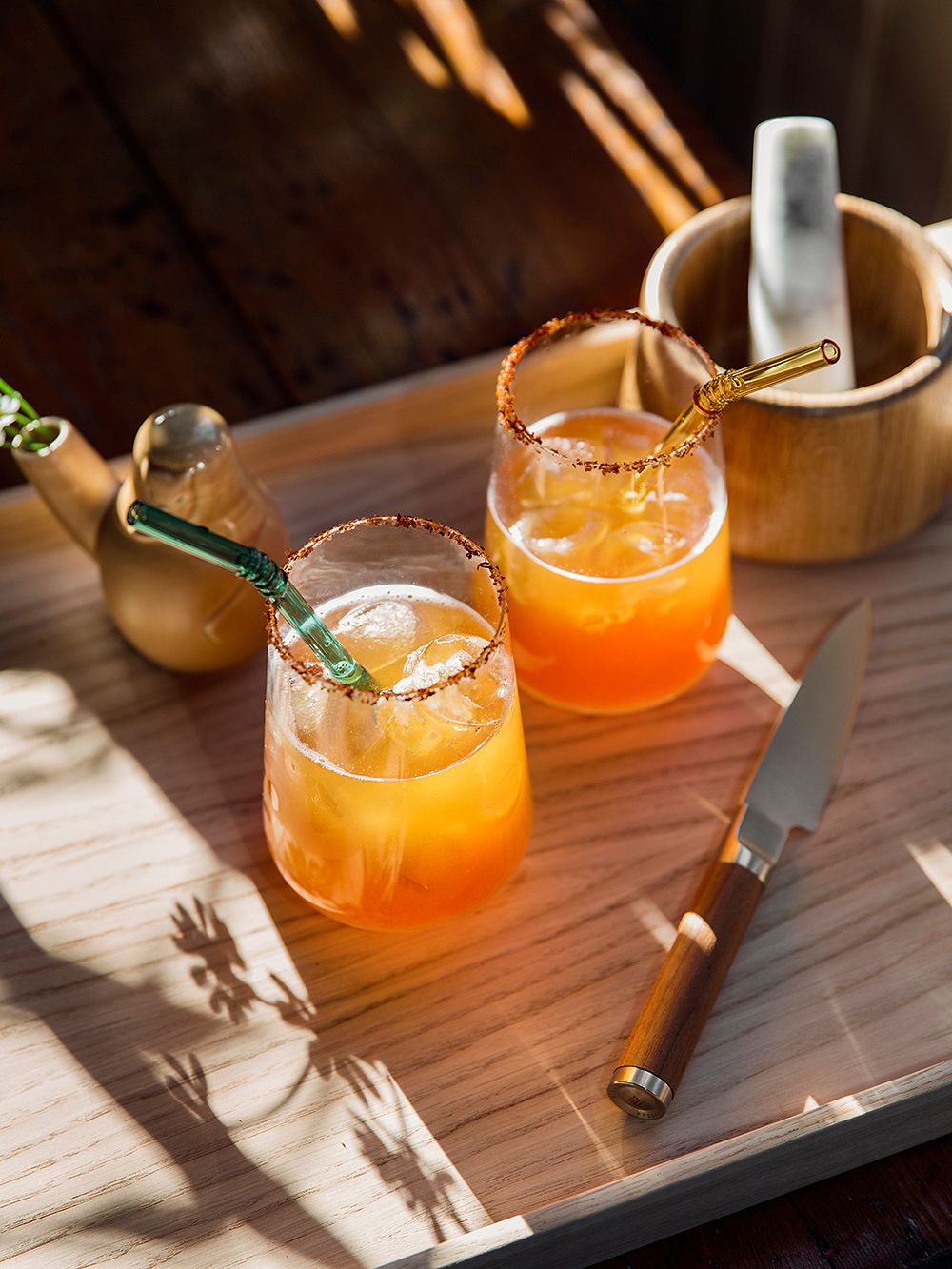 Michelada
Ingredients (for four):
3 bottles of lager beer (e.g. Sol or Corona)
juice of 2–3 limes
4 dl tomato juice
chili sauce (Cholula, Tabasco, etc.)
a few drops of Worcestershire sauce
salt and Tajin spice
Do as follows:
Mix the salt and Tajin spice on a small plate. Mix the beer, lime juice, tomato juice, chili sauce and Worcestershire sauce in a large jug and stir. Taste and add more chili or lime if desired. Roll the edges of four glasses with a slice of lime and dip them in the salt-Tajin mixture. Fill the glasses with ice and pour the drink into the glasses. Mix and enjoy right away. Tajin spice is a spice blend made from chili and dried lime, available in big supermarkets and ethnic shops.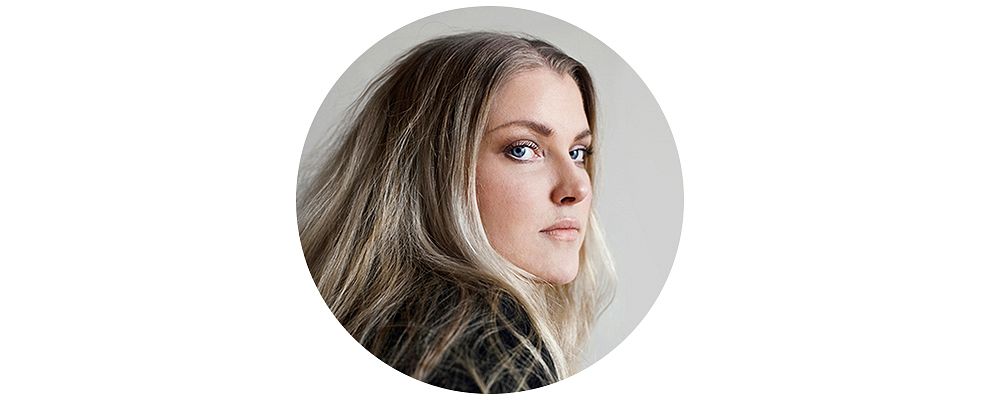 Design Stories contributor Suvi Kesäläinen is a photographer, who loves to create dishes that are not only delicious but also fast and easy to make. She's passionate about the best seasonal ingredients, local food and intriguing culinary trends.
See also:
• All tableware at Finnish Design Shop >
Text and photos: Suvi Kesäläinen