Arabia's new mug collection, Moominvalley, is based on concept art from the new animated show of the same name. Both the show and the mugs bring the beloved stories and characters to life like never before.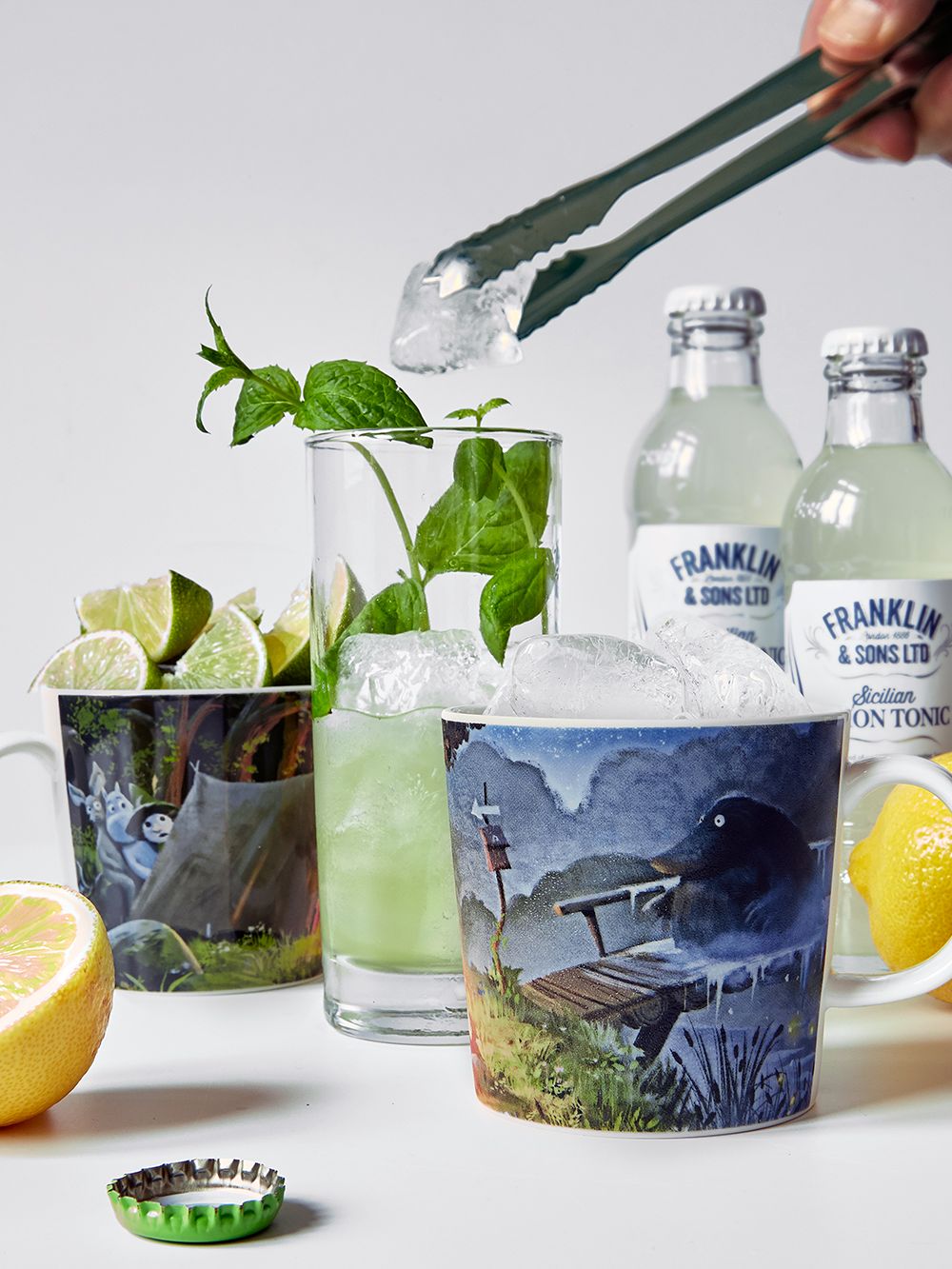 ARABIA IS TREATING MOOMIN FANS by launching a new mug collection based on the new animated show Moominvalley, produced by Gutsy Animations, that premiered this year. Like Tove Jansson's original stories, the show is about Moomins, imaginary creatures living in the idyllic and peaceful Moominvalley.
The protagonist is the curious and kind Moomintroll who is drawn to adventure and excitement but also still trying to find his place in the world. For the first time, the show presents Moomintroll and other inhabitants of the Moominvalley in 3D format, breathing new life into the familiar and much-loved stories.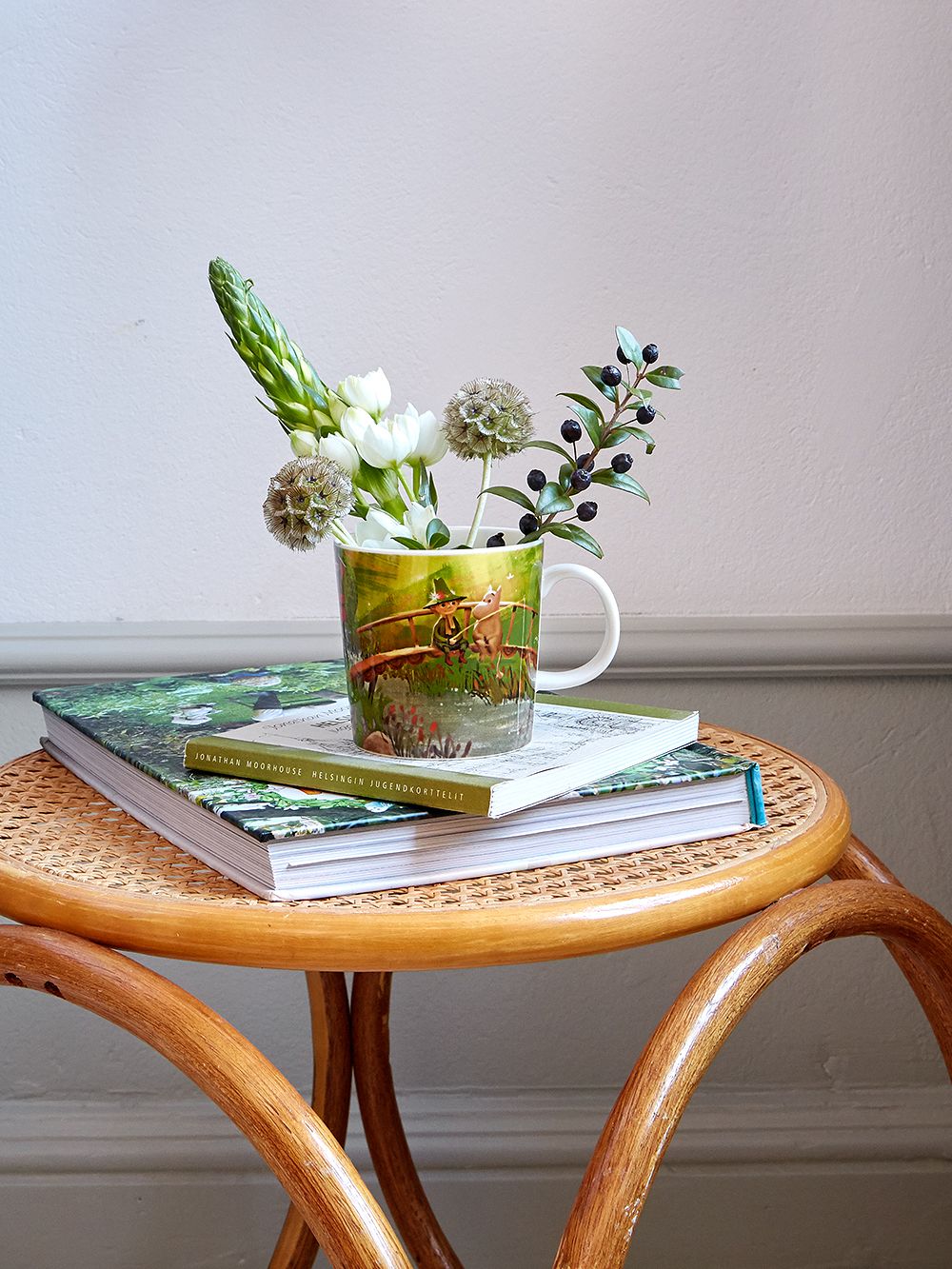 The magical atmosphere of Jansson's Moomin stories is also conveyed through the new Moominvalley mug collection that is illustrated with four pieces of concept art created for the animated show. Arabia's expertise in ceramics and coloring is required for the decoration process, as the concept art can not as such be printed onto the surface of the mugs.
The magical atmosphere of Tove Jansson's Moomin stories is conveyed through the new Moominvalley mugs that are illustrated with concept art created for the animated show.
First, the illustrations need to be rasterized; this is a technique in which all the different shades of the illustration are converted into raster dots of different sizes. The mugs also need to be fired in a very high temperature to ensure the illustration melts under the glaze and does not transfer or fade.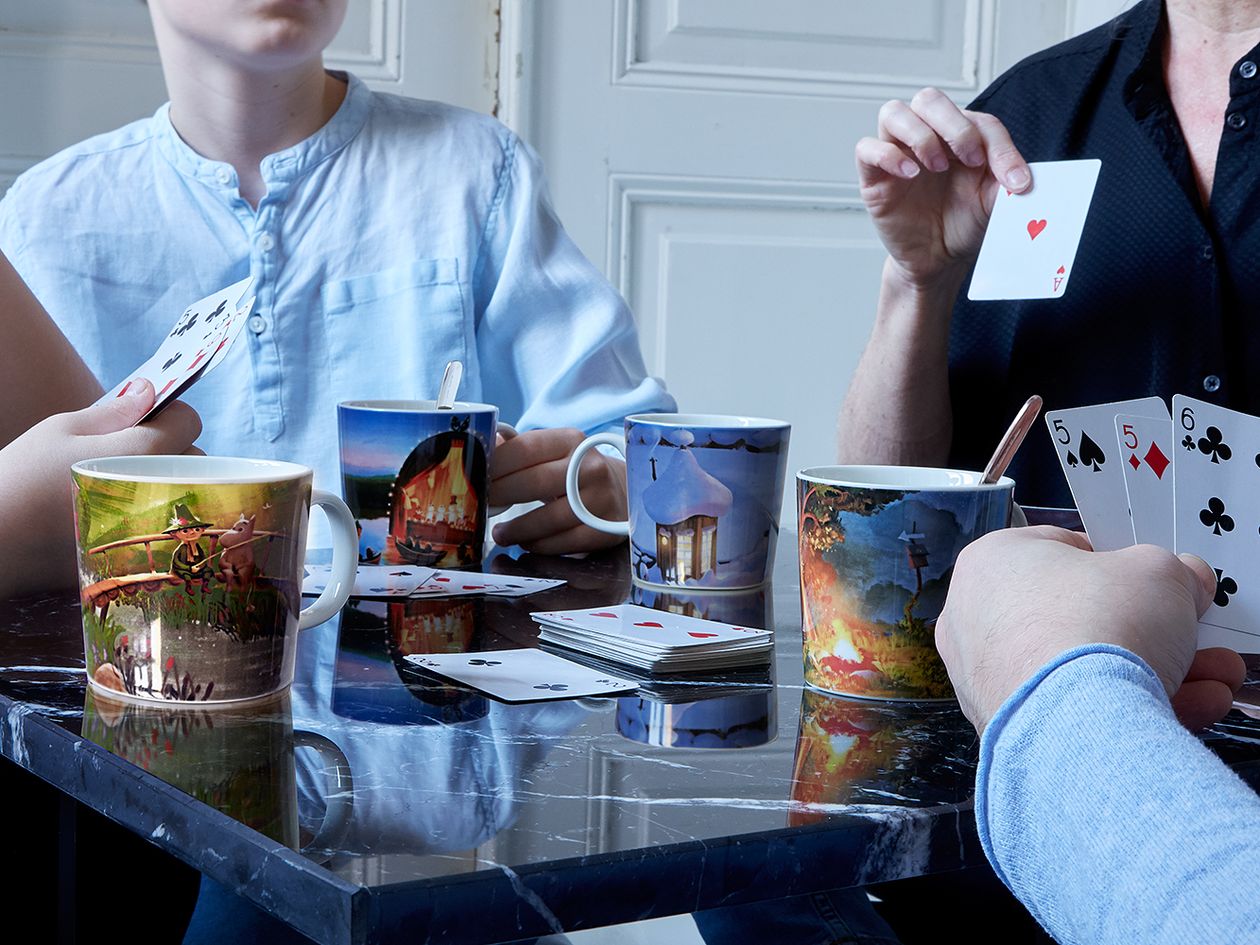 The Moominvalley collection consists of four mugs – Last Dragon, Golden Tale, Night of the Groke and Midwinter – based on four episodes of the show. The illustrations feature Moomintroll reuniting with his best friend Snufkin, performing in a play with his family, encountering the fearsome Groke and wandering around the snow-covered Moominvalley.
Collectors will be happy to know the mugs have a special Moominvalley stamp on the bottom, and they will only be available for a limited time, until the end 2019.
See also:
• Arabia's Moominvalley mugs >
• All Moomin products by Arabia >
Text: Emmi Ratilainen Images: Arabia