At Finnish Design Shop, equality is at the heart of everything we do, every day. However, International Women's Day offers a particularly good reason to celebrate fabulous female designers. We chose eight inspiring women full of uncompromising attitude, a distinctive style and a true passion for their work.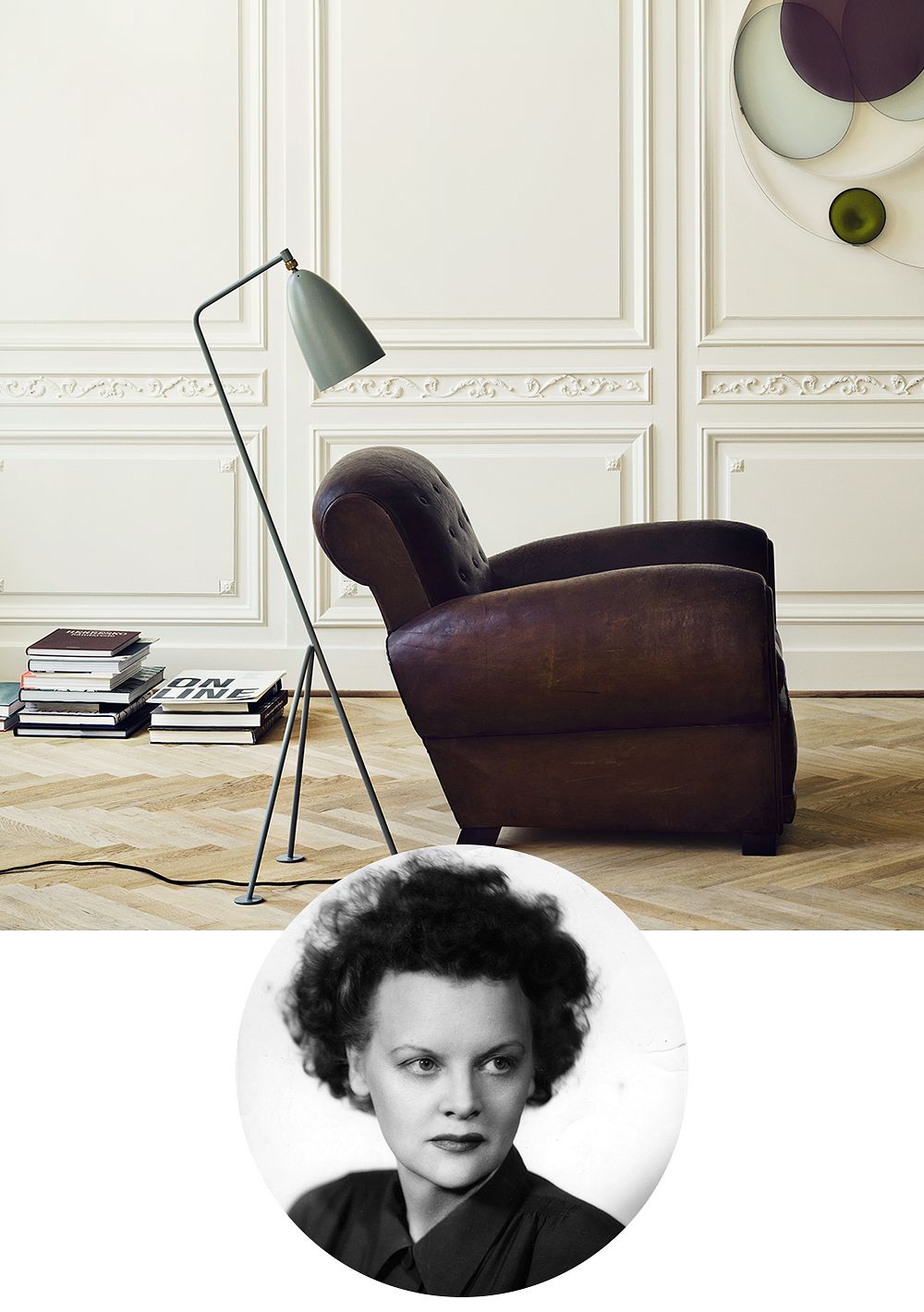 Greta Magnusson Grossmann – from Sweden to Hollywood high society
Greta Magnusson Grossmann (1906–1999) was a Swedish-born industrial designer, interior designer, and architect who made a career not only in Sweden but also in North America. Magnusson Grossmann represented ground-breaking women of her time in several ways: she was one of the first women to study at the best fine arts academies in Stockholm and won prestigious awards in the field of furniture design.
After marrying an American husband, she moved to Los Angeles to create a career and is known as a great influence on Californian modernism in the mid-20th century. Products designed by Magnusson Grossmann were also popular among contemporary Hollywood stars, such as Greta Garbo, Ingrid Bergman, and Frank Sinatra.
One of Magnusson Grossmann's most iconic designs is the Gräshoppa lamp that was designed in 1947 and now manufactured by Gubi. This delicate, elegant and individual lamp was inspired by the shape of a grasshopper and represents the designer at her best. The timeless series of lamps has justly reached the status of an evergreen classic. The shade of the three-legged, slightly backward-leaning floor lamp is elongated and provides direct light, making it an excellent reading lamp. Another famous design icon by Grossmann, the Cobra lamp, has been displayed at the prestigious Museum of Modern Art in New York City, among others.
• Greta Magnusson Grossmann's products >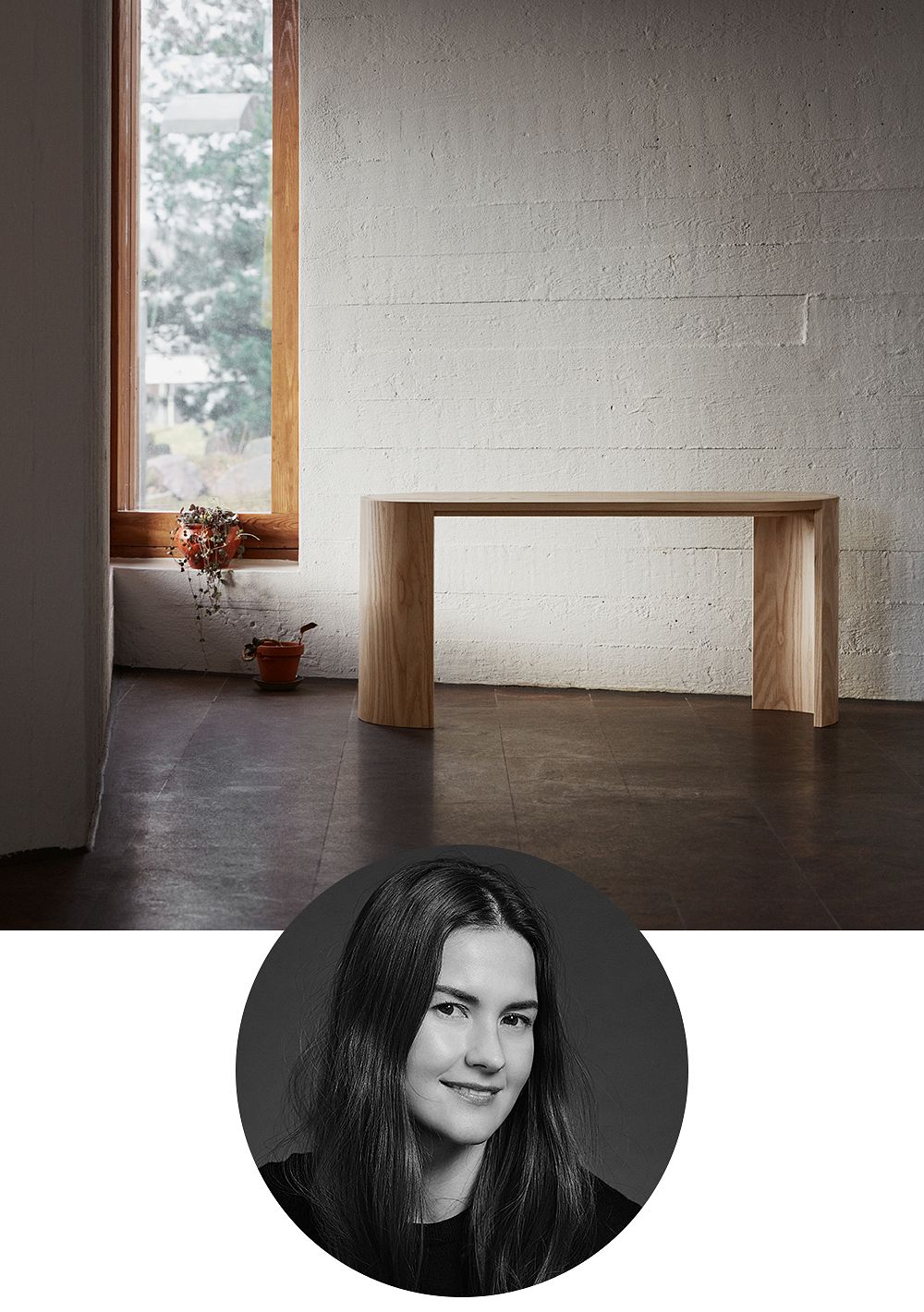 Joanna Laajisto – true aesthete
Joanna Laajisto (b. 1977) is a Finnish interior designer who has become widely famous for her stylistically pure work that is based on detailed planning. Laajisto was nominated Interior Designer of the Year in 2018, and the commissions and achievements of her Studio Joanna Laajisto are of international level, with customers including world-class brands such as Vitra.
In its work, the studio seeks a functional, lasting and aesthetic result, and this uncompromising attitude is visible in their highly polished work in both space planning and furniture design.
The Airisto furniture set designed by Joanna Laajisto was originally created for the interior of the Villa Airisto inn in the Turku archipelago. Later, the smooth and asymmetrical shapes of the furniture have found their place in stylish city homes as well as secondary residences close to nature. The manufacturer of this ash wood furniture is the Finnish Made by Choice, and they are made in the company's own factory in Halikko.
• Joanna Laajisto's products >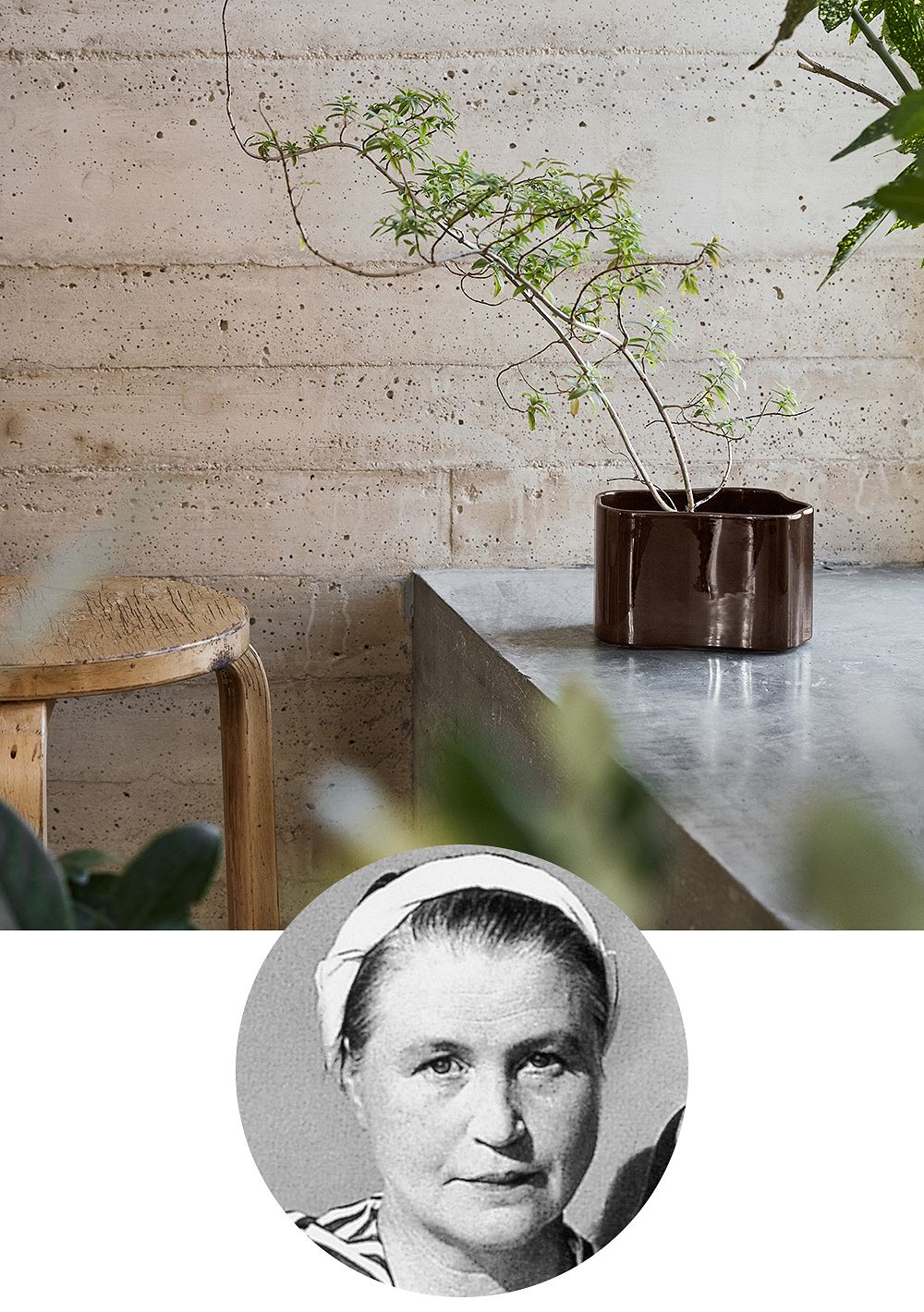 Aino Aalto – realist critic and confident functionalist
Aino Aalto (1894–1949) is, without doubt, one of the female pioneers of Finnish design. Aalto worked at her husband Alvar Aalto's architectural office and partnered closely with him, but she also did solo work designing interiors and buildings as well as furniture. Glass design became her specialty, and the still vastly popular glassware carrying her name was awarded the Milan Triennial gold medal in 1936.
Aino Aalto was also one of the founders of Artek in 1935 and worked as the company's CEO until passing in 1949.
The organically shaped, beautifully curved Riihitie pots were originally made for the terrace of the Aaltos' private home. They were also introduced at the Paris World Fair in 1937. Artek began producing Aino Aalto's iconic pots 80 years later to celebrate the 100th anniversary of Finnish independence. In a few years, these ceramic, hand-made pots have become sought-after design items for modern homes.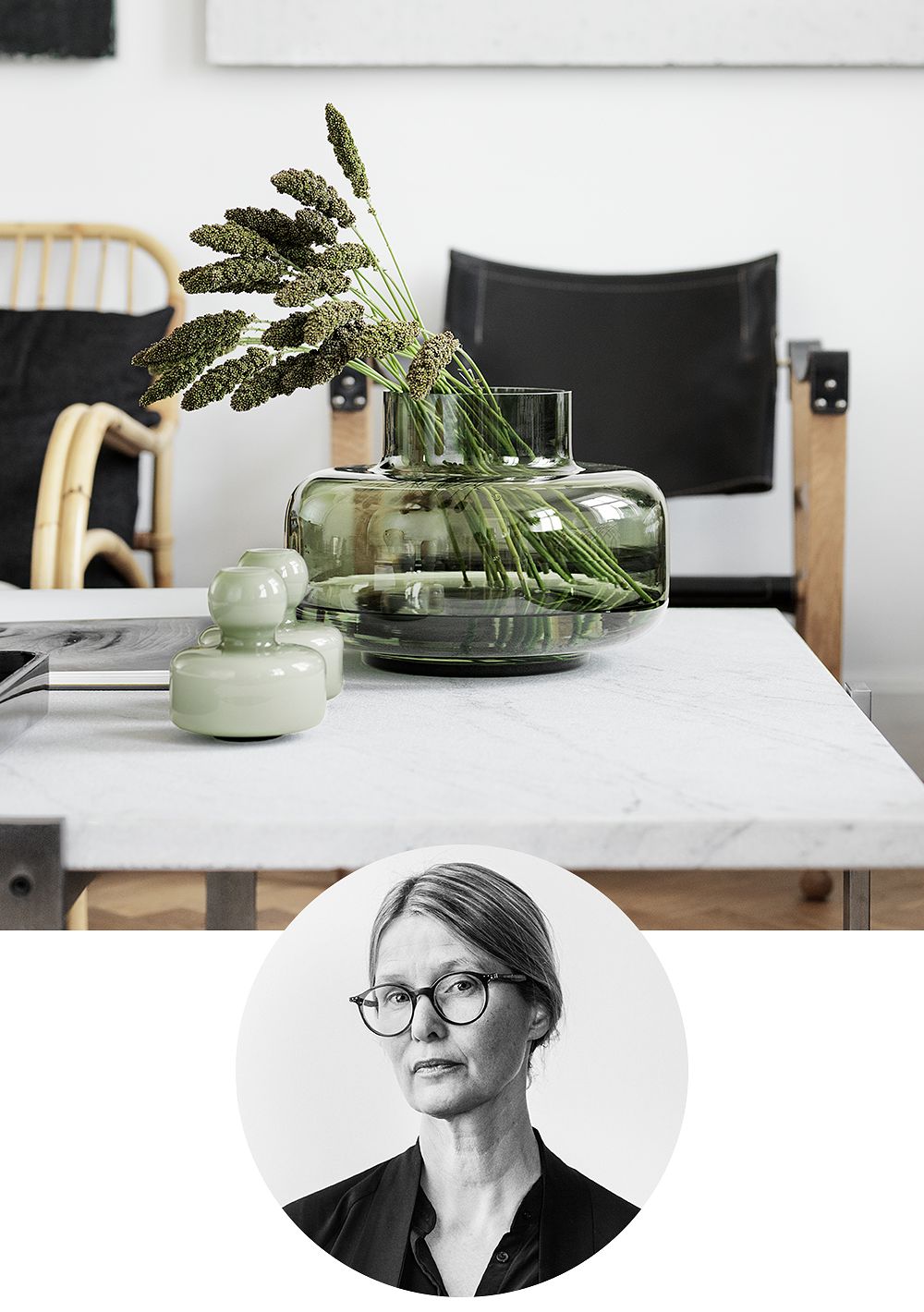 Carina Seth Andersson – seeker of simplified shapes
Carina Seth Andersson (b. 1965) from Sweden is one of the most interesting contemporary designers. Known particularly for her minimalist glassware and ceramics, she has made a monumental career with valued international brands, such as Iittala, Hackman, Skruf, Svenskt Tenn and Marimekko. The work of Carina Seth Andersson has been displayed at galleries and museums around the world, and they are a permanent part of the collections of the Victoria and Albert Museum in London and the Design Museum Denmark in Copenhagen, to name a few.
Collaboration with Marimekko began with the collections of 2016, which also included the introduction of the Urna vase that became a hit. Since then, this impressive vase made of mouth-blown glass has been produced in several seasonally changing colors. The streamlined vase has secured its place among Marimekko's favorite products and future design classics.
• Carina Seth Andersson's products >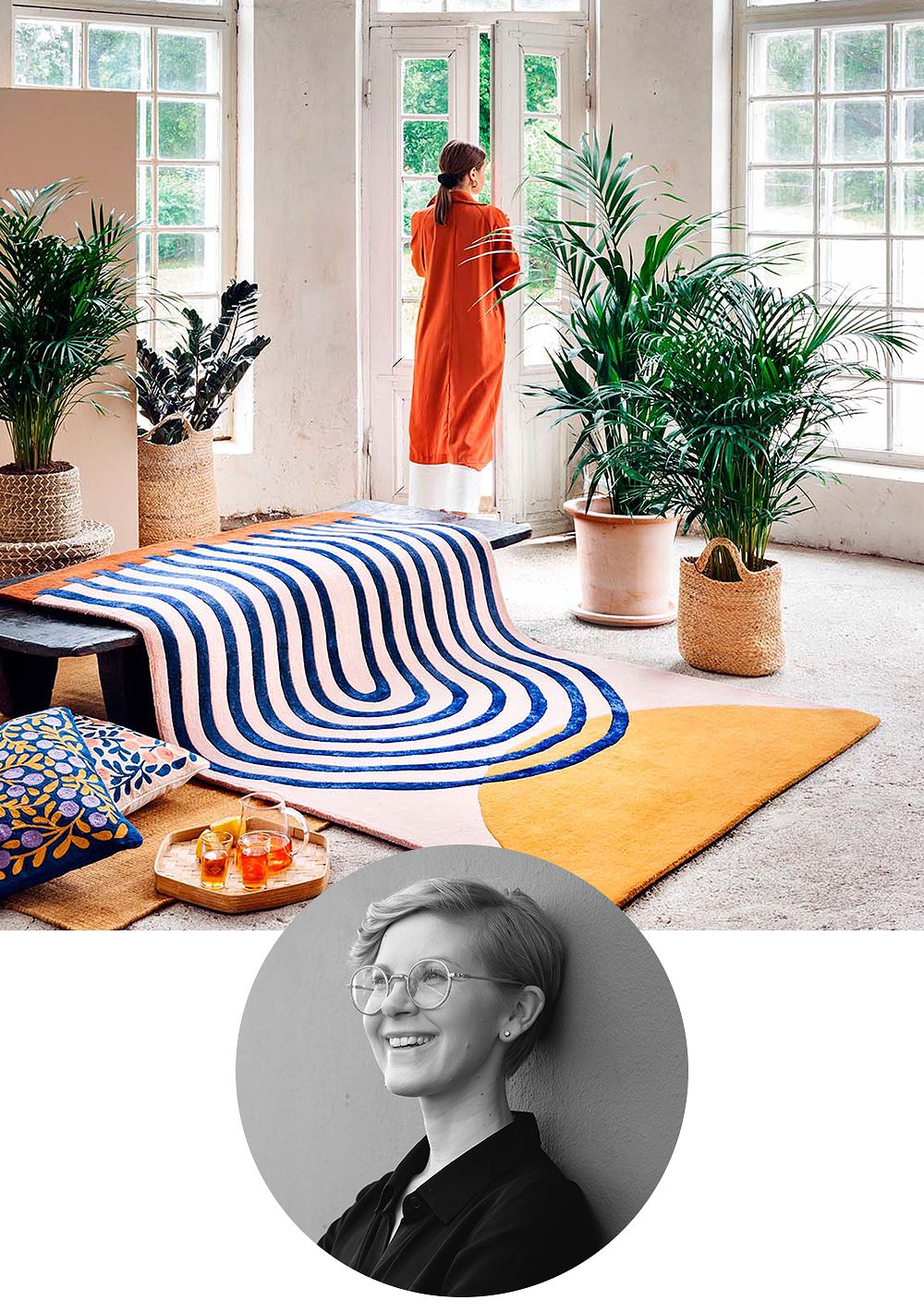 Marianne Huotari – traditions with a contemporary twist
Marianne Huotari (b. 1986) is a Finnish designer and artist whose work combines honoring Nordic traditions with fresh new ideas. She runs her own Studio Smoo in Helsinki and has focused particularly on textile and product design. In addition to her work as a designer, Huotari has also acted as a visiting artist at Arabia Art Department Society.
Besides the everyday household items Marianne Huotari has designed, she has also participated in more artistic productions: Huotari's first individual exhibition displaying ceramic tapestries took place in Tokyo in September 2018.
Huotari's skilled imprint is tangible in rugs and textiles by the Finnish Finarte. The patterns of the hand-tufted, woolen Atrium rug have been inspired by architecture seen by Huotari during her travels. Bold patterns and bright colors make the rug impressively eye-catching as different shapes and materials unite in a fascinating and memorable way.
• Marianne Huotari's products >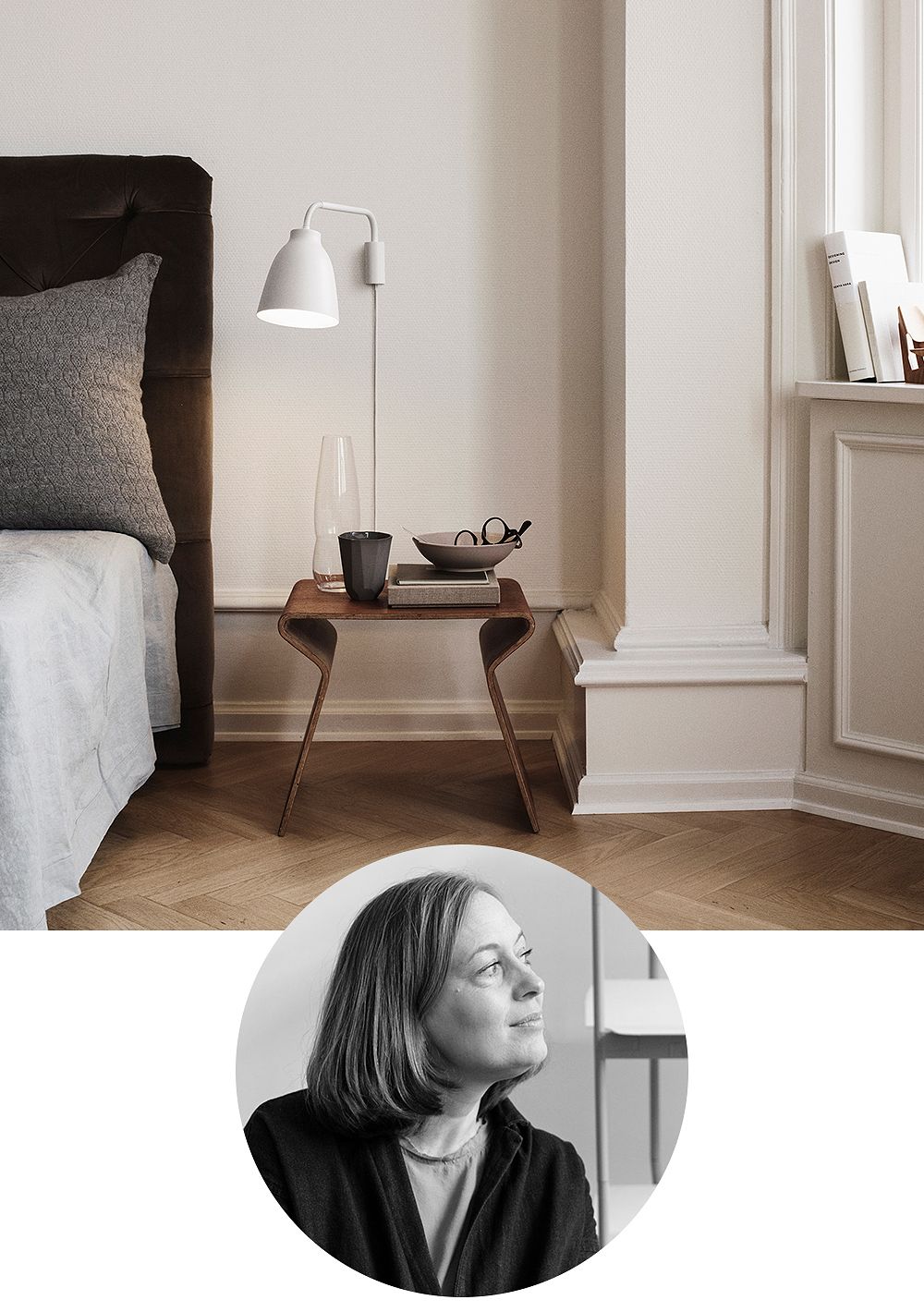 Cecilie Manz – design all-rounder
Those actively following the world of design must have heard the name of Cecilie Manz (b. 1972). This Danish-born design all-rounder has become vastly known for the multitude of modern classics she has designed for companies such as Fritz Hansen, Muuto, Nikari, Fredericia and Lightyears, among others.
The portfolio of the multiple award-winning designer includes a broad spectrum of lamps, furniture, ceramics and small household items that she creates working solo at her Copenhagen studio. In addition to practical products, she is also known for her experimental prototypes.
The Caravaggio lamp designed by Cecilie Manz in 2005 swiftly became a modern design icon after it was released. Later, the series has been complemented by lamps also suitable for other purposes. The minimalist lamp is broadly used both at private homes and public spaces, and its simple, recognizable shape has charmed design lovers all over the world.
• Cecilie Manz's products >
• Read also: Cecilie Manz, what makes a design classic? >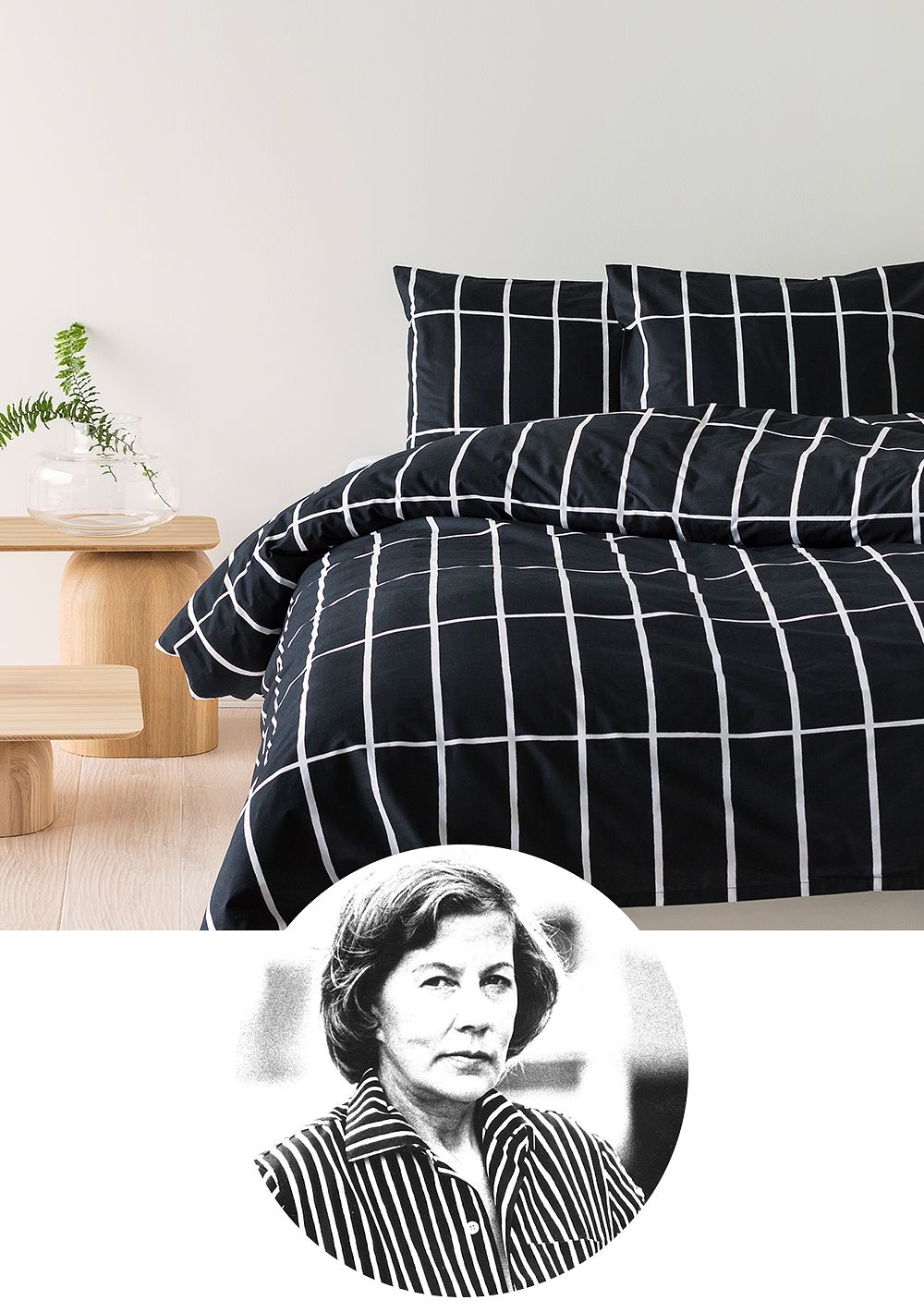 Armi Ratia – creator of an international success story
Armi Ratia (1912–1979) is known as a textile artist and the founder of Marimekko, whose CEO she was from the 1950s to the 1970s. Ratia turned her relatively small textile company into an international success story whose modern products charmed both the Finnish cultural circles and Jacqueline Kennedy.
A tenacious and uncompromising entrepreneur, Armi Ratia was a forerunner in her day: she was able to sense future trends and create a precise vision of her company, hiring talented artists from Vuokko Nurmesniemi to Maija Isola to turn it into reality. This was the beginning of the beloved patterns and Marimekko's conquest of the world.
Early in her career, Ratia also worked as a textile designer herself. Marimekko's Tiiliskivi pattern, designed in 1952, is one of Ratia's most popular and best-known patterns. Over the years, many different textile products and color combinations have been made of this geometrical grid pattern, the latest of which is the trendy gray-green color of the Spring 2020 collection.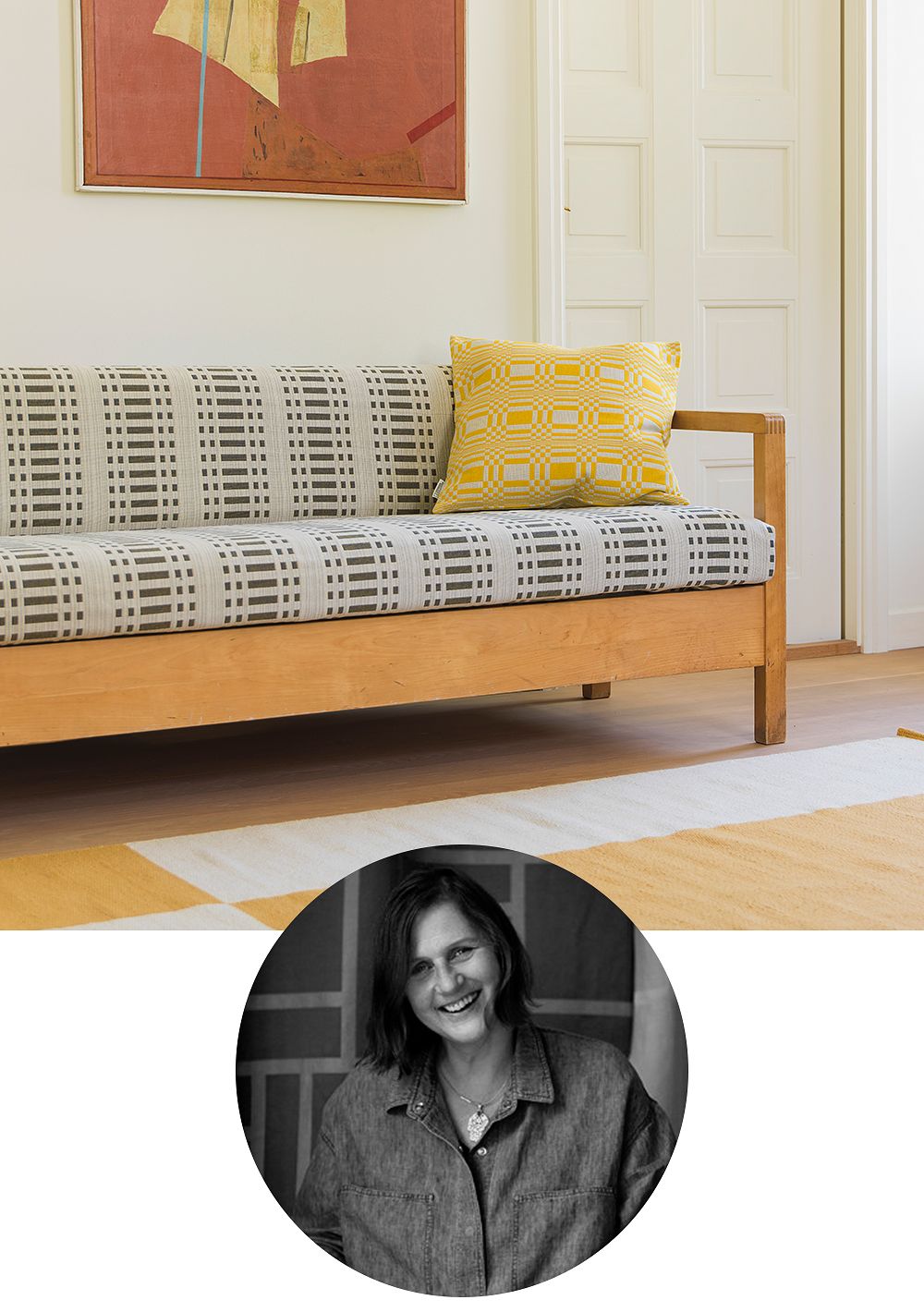 Johanna Gullichsen – honest and individual design
Textile designer Johanna Gullichsen (b. 1958) is known as a proponent and modernizer of the Finnish weaving tradition. She runs a textile company named after her whose products combine clear, individual patterns, fascinating colors, and a timeless feel. The products are made mainly in Finland.
In her products, Johanna Gullichsen relies on Scandinavian textile traditions, natural materials and top-quality woven fabrics whose designs are often created manually by weaving with a loom. Her recognizable patterns have become interior design classics that are the staple of any home and environment.
The durable woven fabrics have many different uses from upholstery to cushion covers and they fit seamlessly into modern homes as well as more classical environments.
• Johanna Gullichsen's products >
Read more:
• All designers at Finnish Design Shop >
Text: Maija Rasila Images: Mikko Ryhänen, Suvi Kesäläinen and manufacturers