Carin Bryggman established her own interior design office in Turku more than 70 years ago, as the first woman in Finland. Bryggman's skillfully designed interiors and mid-century furniture can still be seen here and there – particularly in the medieval Castle of Turku.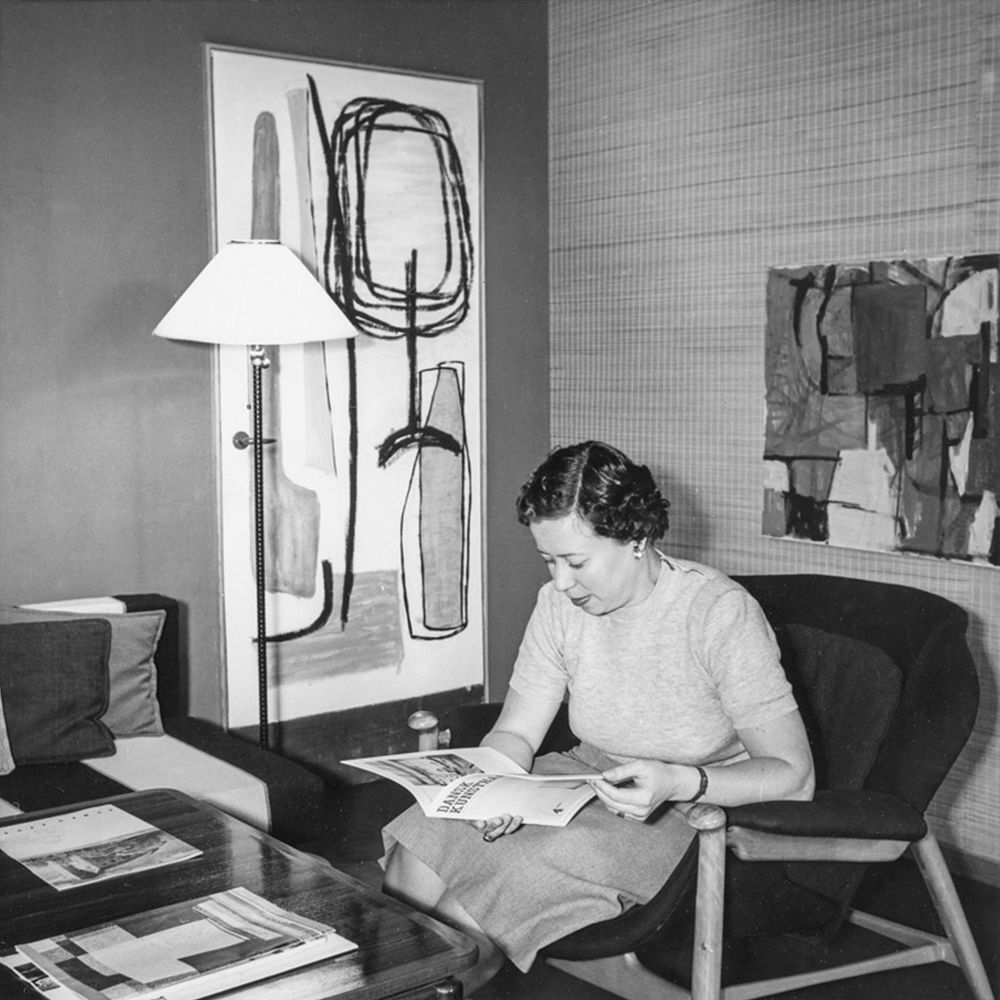 ANYONE VISITING THE TURKU CASTLE in Southwestern Finland will inevitably be introduced to interior designer Carin Bryggman's work. The light fixtures designed by Bryggman welcome visitors in the entrance hall, and her furniture and lamps decorate the corridors, halls and café of the castle.
The renovation of Turku Castle was an extensive cooperation project for Carin Bryggman and her father, architect Erik Bryggman. Restoration work on the medieval castle had already begun before World War II, but the castle suffered severe damage due to wartime bombing. A major restoration project began in 1946; father Bryggman was in charge of the architecture, and daughter Bryggman of the interior architecture.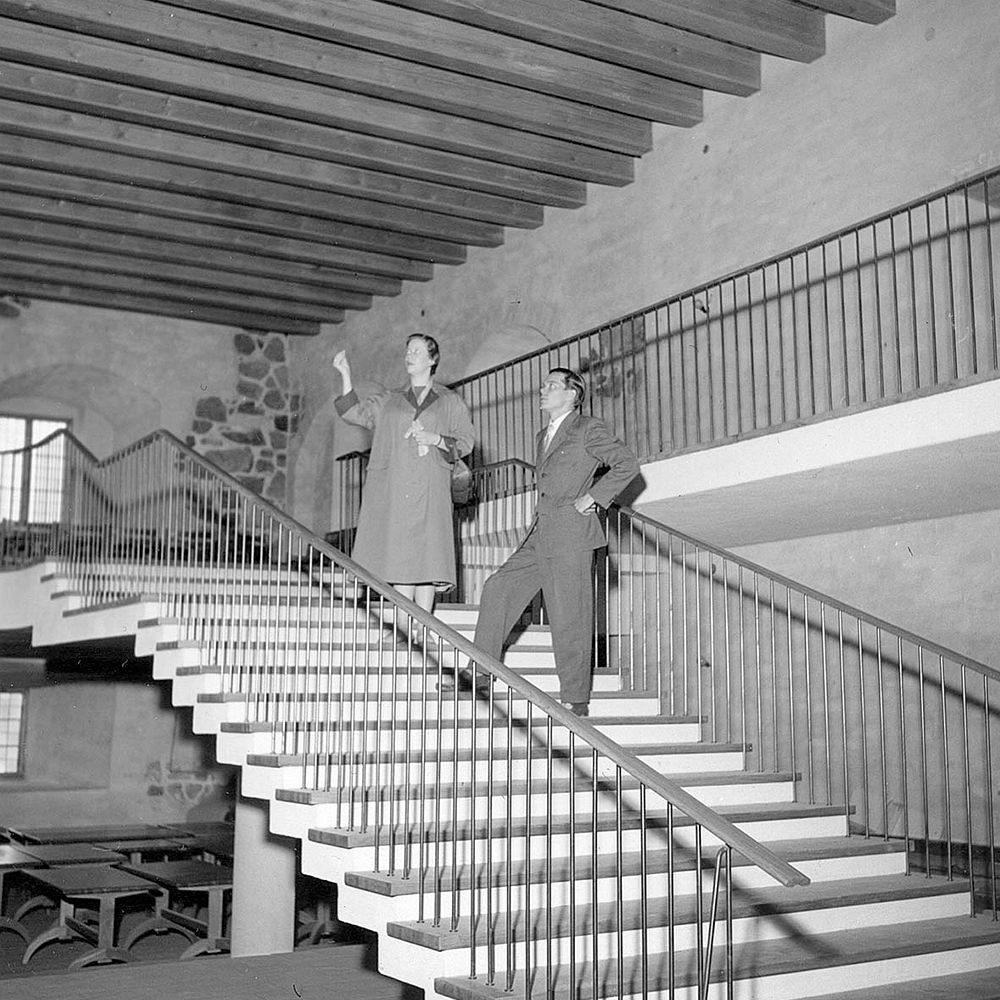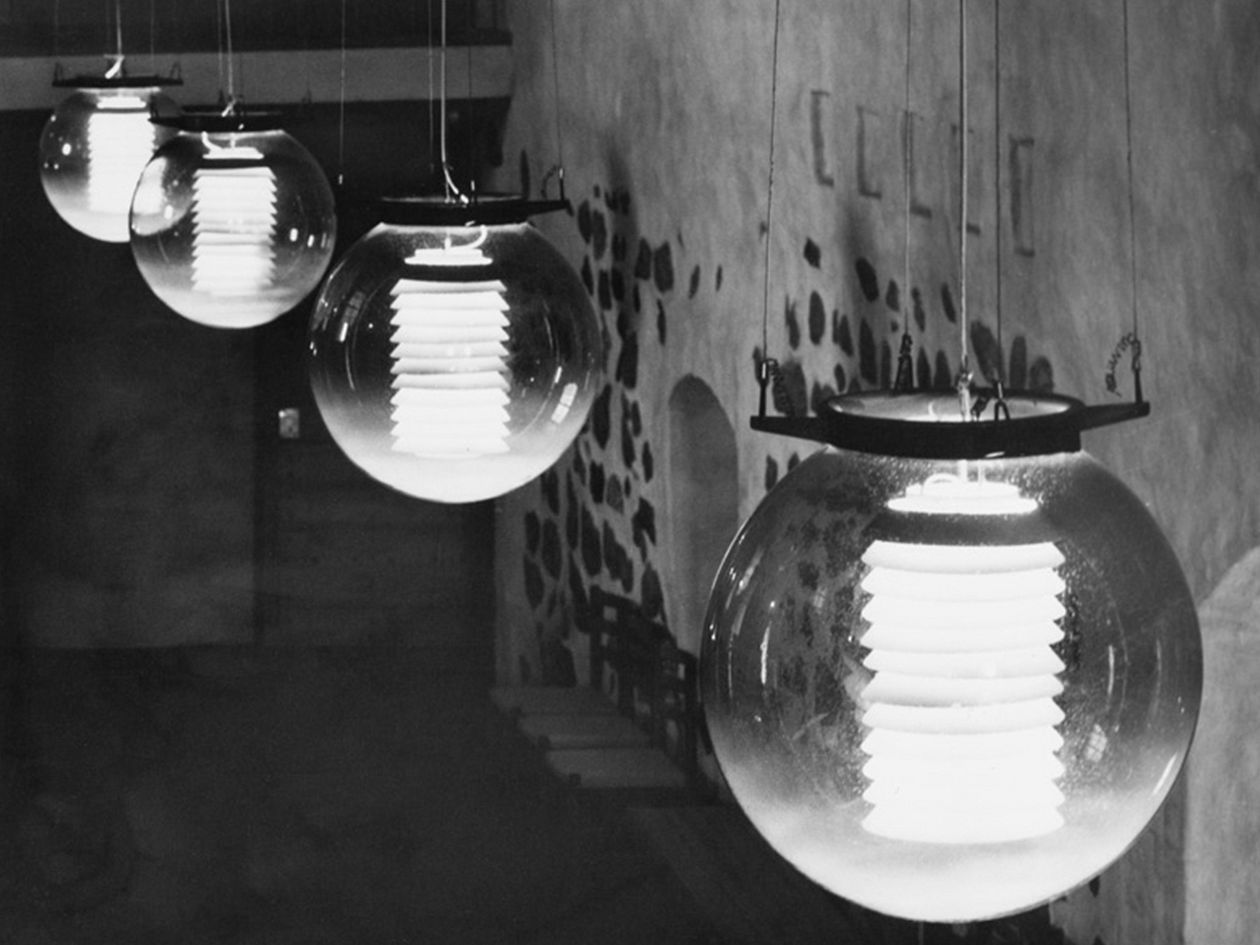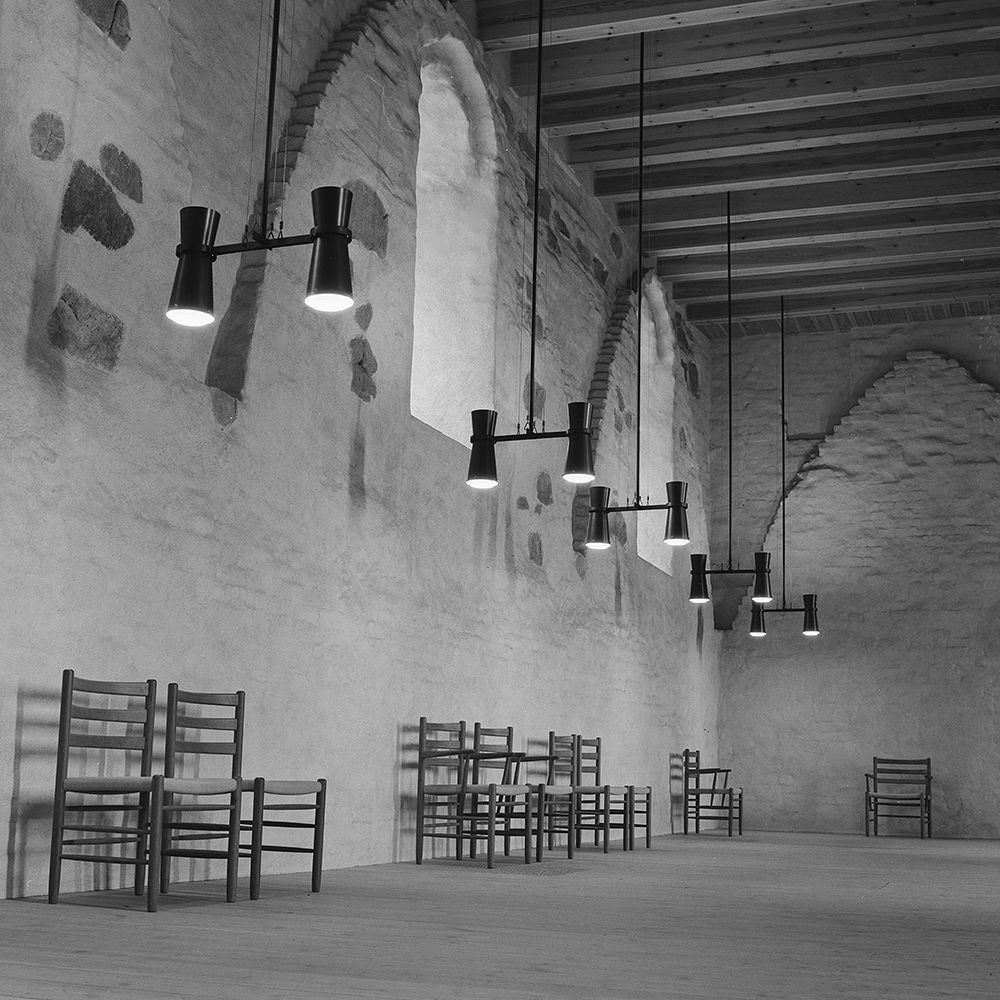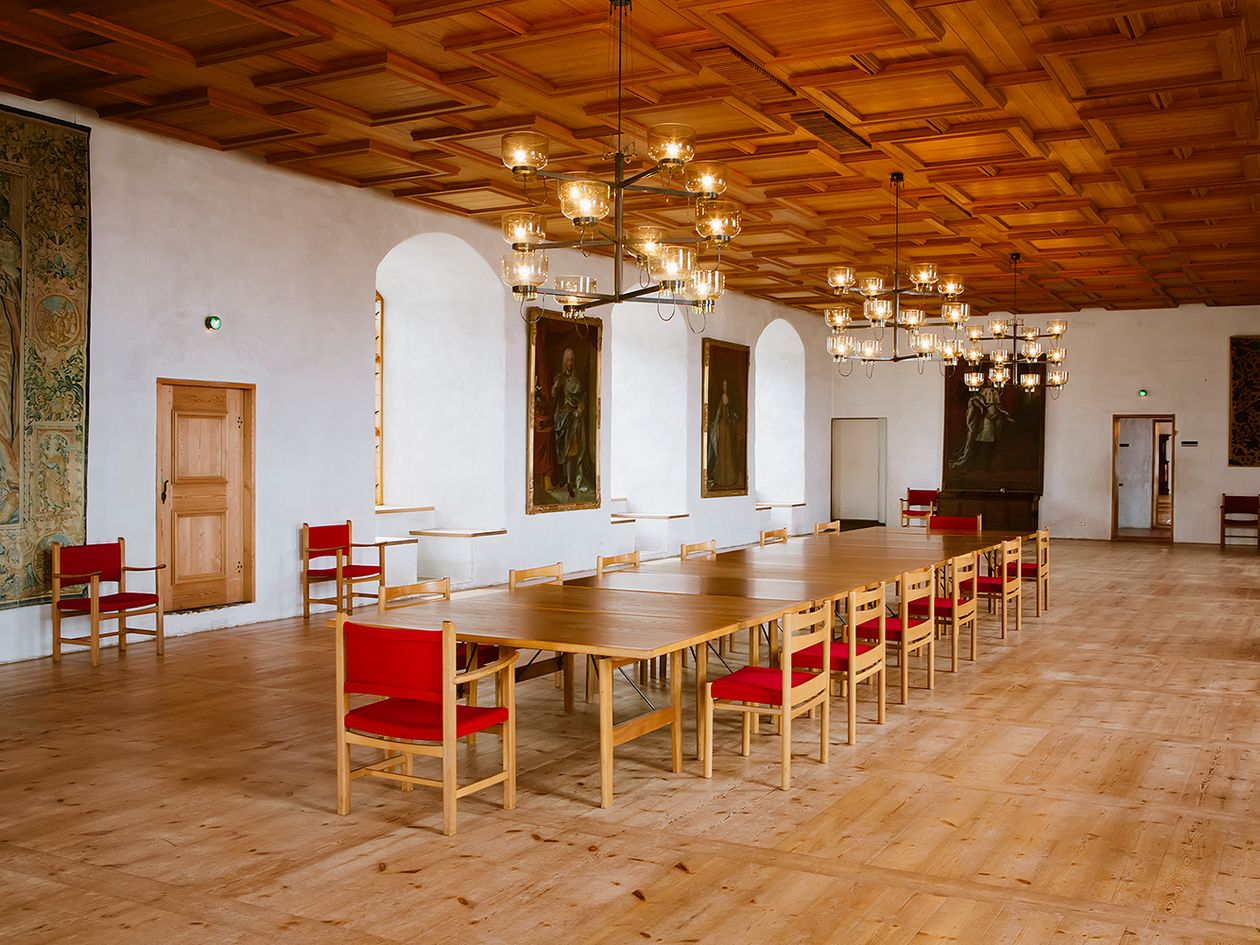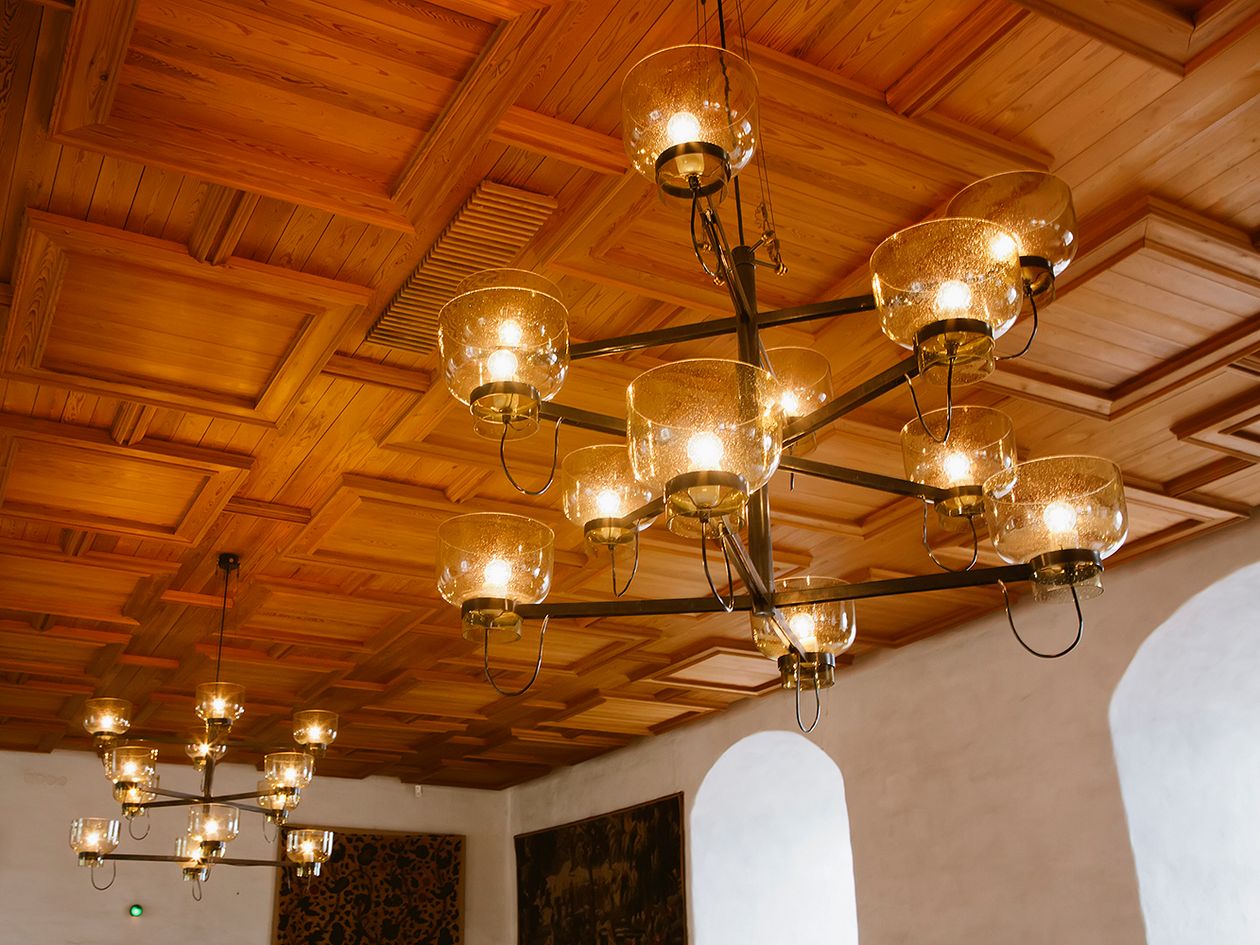 All in all, Carin Bryggman worked as the interior architect of Turku Castle for more than 40 years, and most of the furniture, lamps and vitrines in the castle are designed by her. She was also the first woman in Finland to establish her own interior architect firm.
"Carin Bryggman was the first woman with a qualification in interior architecture to boldly and successfully venture into the male-dominated field. She quickly won almost a monopoly in her line of business in Turku and was a sought-after interior designer throughout Finland. She networked with well-known architectural agencies, influencing the formation of practices in the field so that an interior design firm was commissioned for projects on an equal footing with the chief designer," concludes Kaarin Kurri, researcher at the Museum Centre of Turku.
Pioneer in Finnish interior architecture
Carin Bryggman grew up in Turku and studied in Helsinki. After graduation, she moved to Sweden to work in local architectural agencies for a few years until returning permanently to Turku, where she founded her own office in 1949.
"Carin Bryggman's trademarks were uncompromising quality, elegance and purposefulness. She was extremely precise and meticulous and required equal standards of implementation for her designs. Beauty was integral to her designs all the way from the drawing board – in the form of exquisite handwriting – to the end result and final product. She was personally responsible for all design work done in her office, and her assistants only prepared the final drawings based on her sketches. One thing they all had in common was the ability to draw a beautiful line," says Kurri.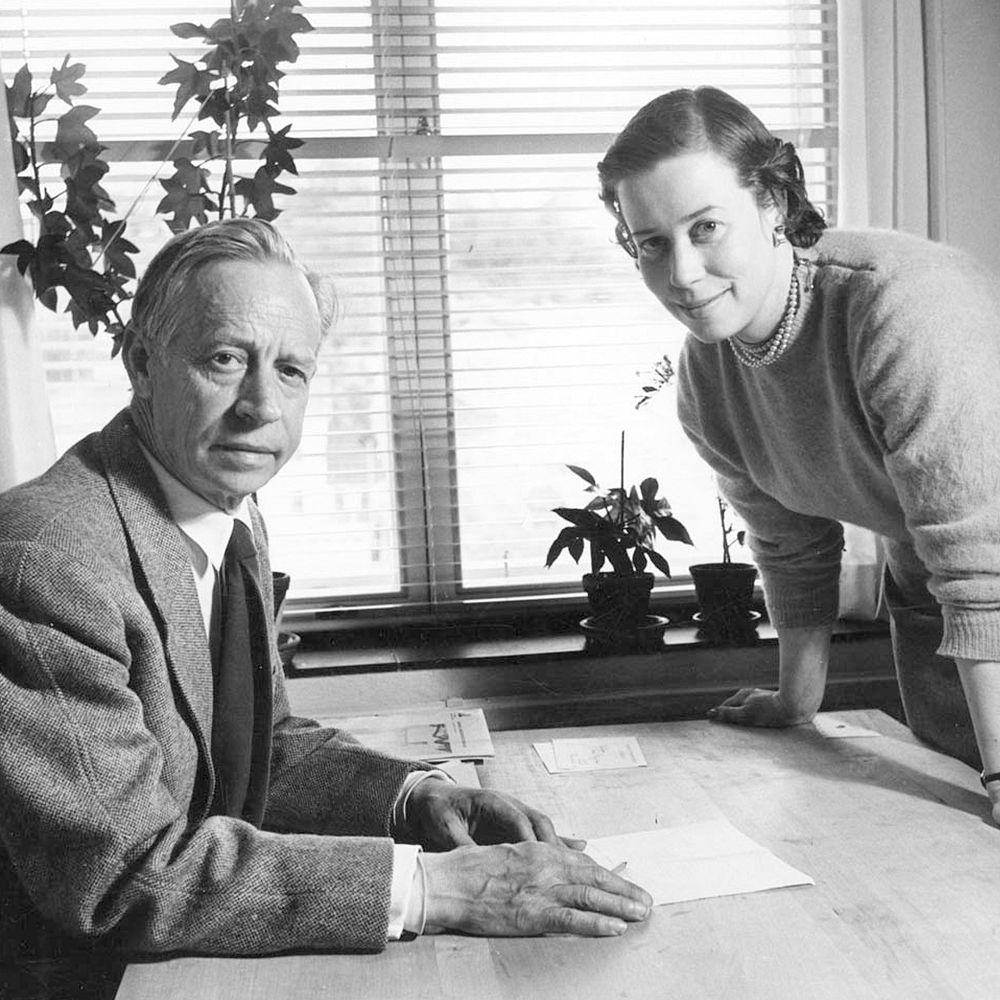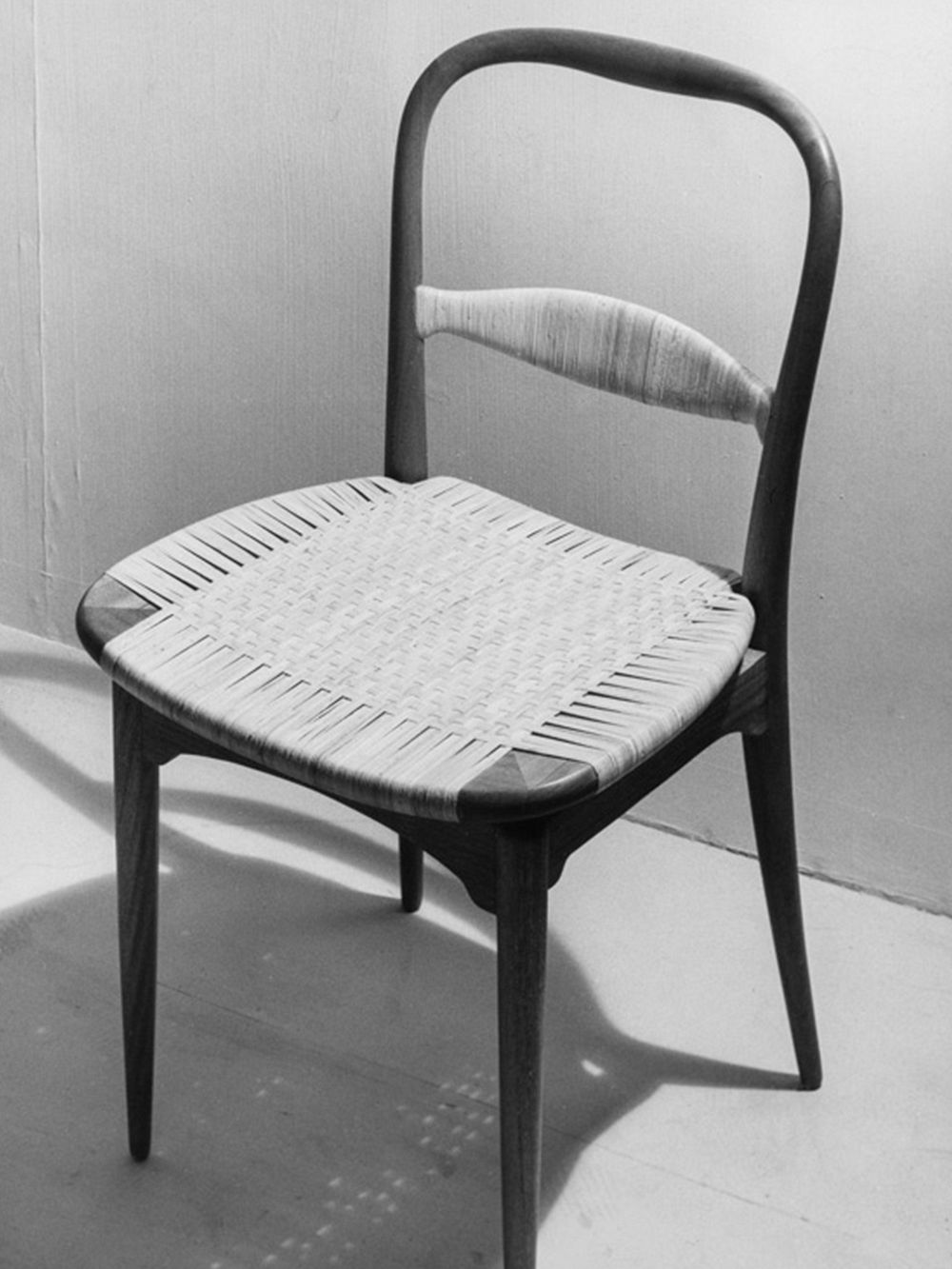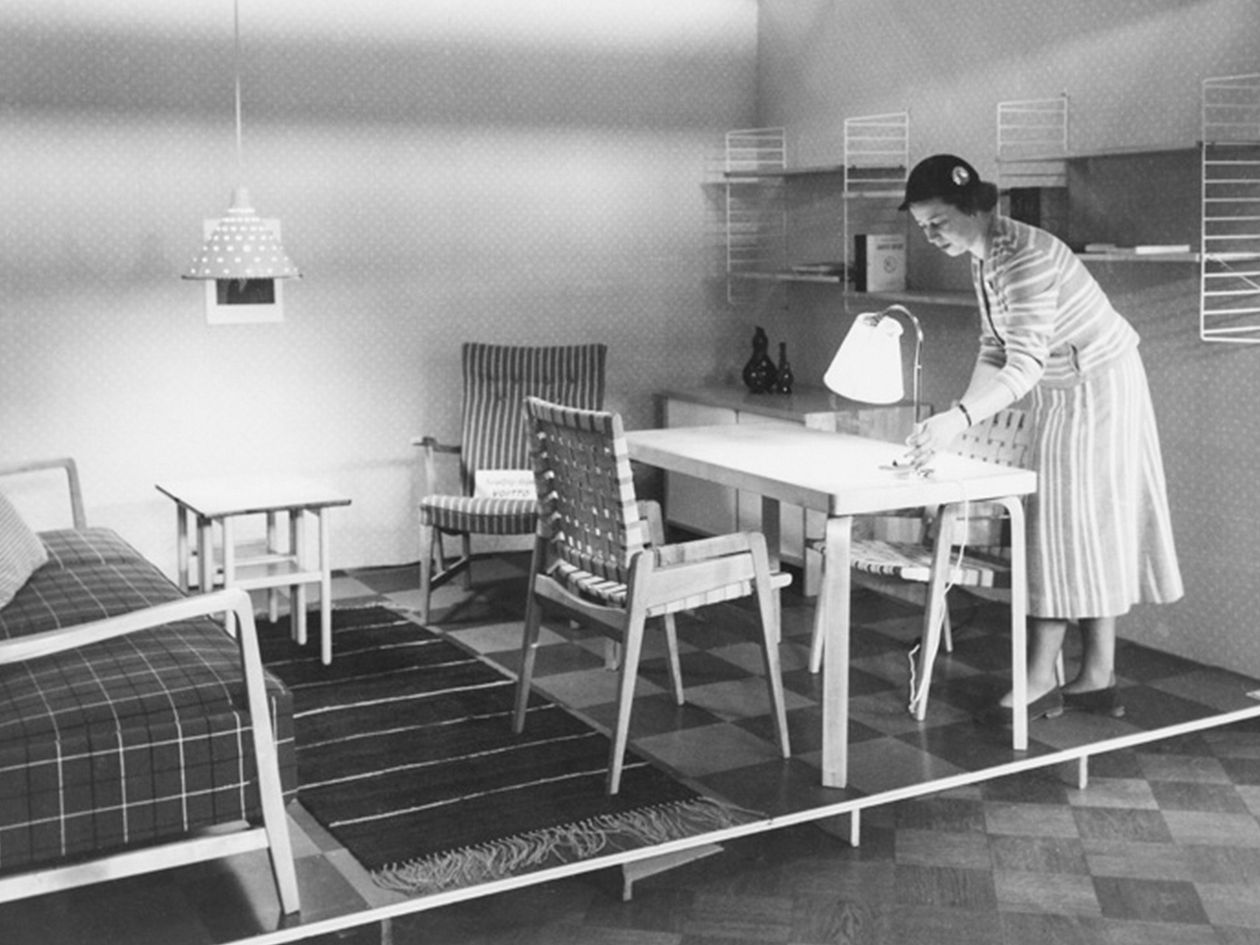 Bryggman designed a wide range of interiors, from private homes to banks, shops and restaurants, as well as large-scale projects such as the Sibelius Museum, Åbo Akademi School of Economics, Turku Academy House and the Archbishop's official residence. Many of her projects also manifested the revolution in the era as the field of interior architecture became better known and fully established.
"It began from her collaboration with her father, architect Erik Bryggman, who, ever since the late 1940s, relied on his daughter to design the interiors for all of his architectural projects, instead of allocating the task to his own office, as before. A harmonious balance between architectural design and interior design was characteristic for other cooperation projects as well," says Kurri.
After Erik Bryggman's death in 1955, Carin Bryggman also had to act – as she herself put it – as a "Bryggman police", that is, to make sure that no unauthorized changes were made to her father's designs.
Scandinavian spirit and 1950s lines
In Carin Bryggman's work, interior architecture and furniture design are closely intertwined, as she often designed both the interior decor and furnishings for her projects. Like many Finnish designers in the mid-1900s, Bryggman sought influences for her work from other parts of Scandinavia and was especially inspired by Danish design. The list of projects, compiled on the basis of archive material, includes a total of more than 450 works, of which Kaarin Kurri highlights a few gems:
"The light fixtures of Turku Castle are, of course, unparalleled, and perhaps the round glass orbs in the entrance hall and the Southern Hall, originally designed as a tourist café, are most spectacular. Of her furniture designs, an armchair designed for the town hall of Iitti, produced by Kirjopuu Oy, is very interesting, and another one is the recliner, marketed by the Turku-based company Kantosen Puutyö under the name Ilmari. The sleek armchair SAB, whose name was later taken from the archive entry of the drawings, has stood the test of time well and was praised already at the time of the original design."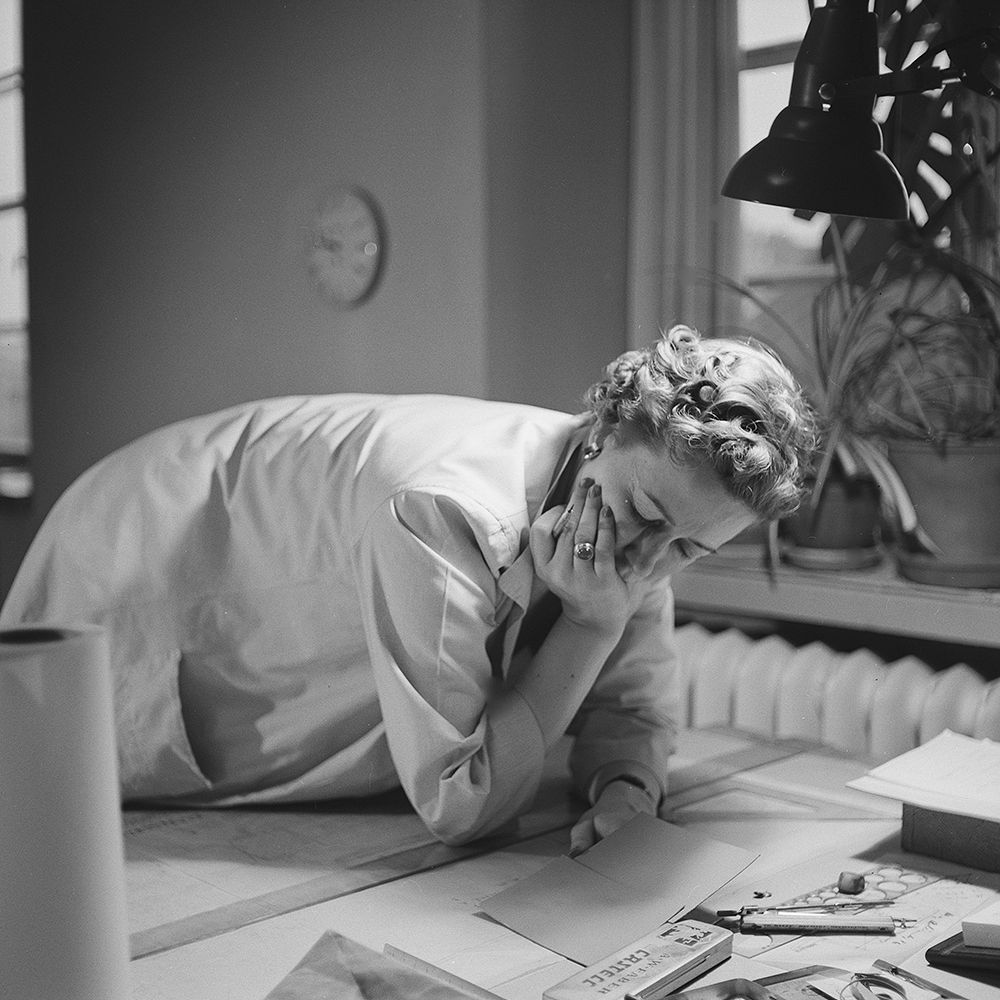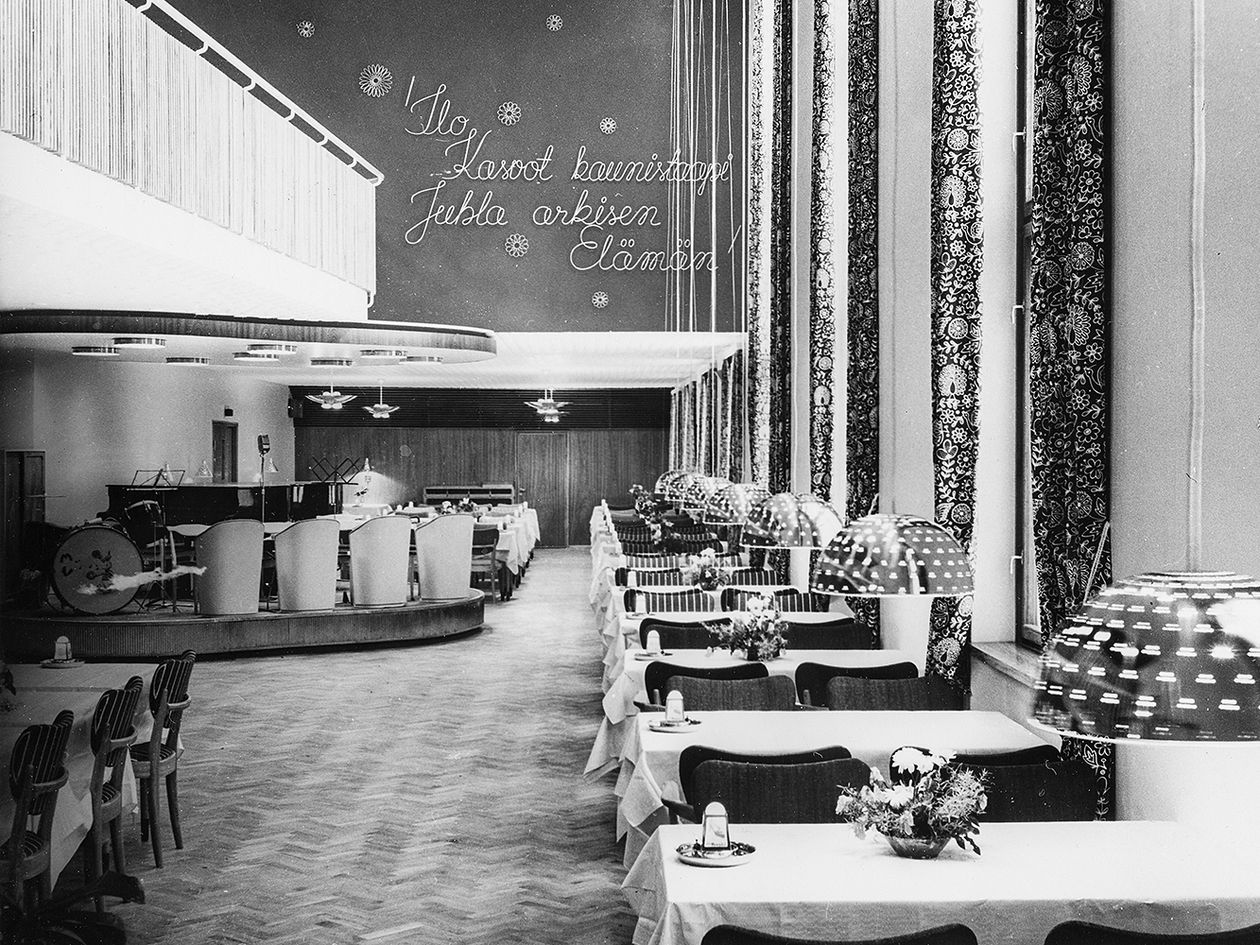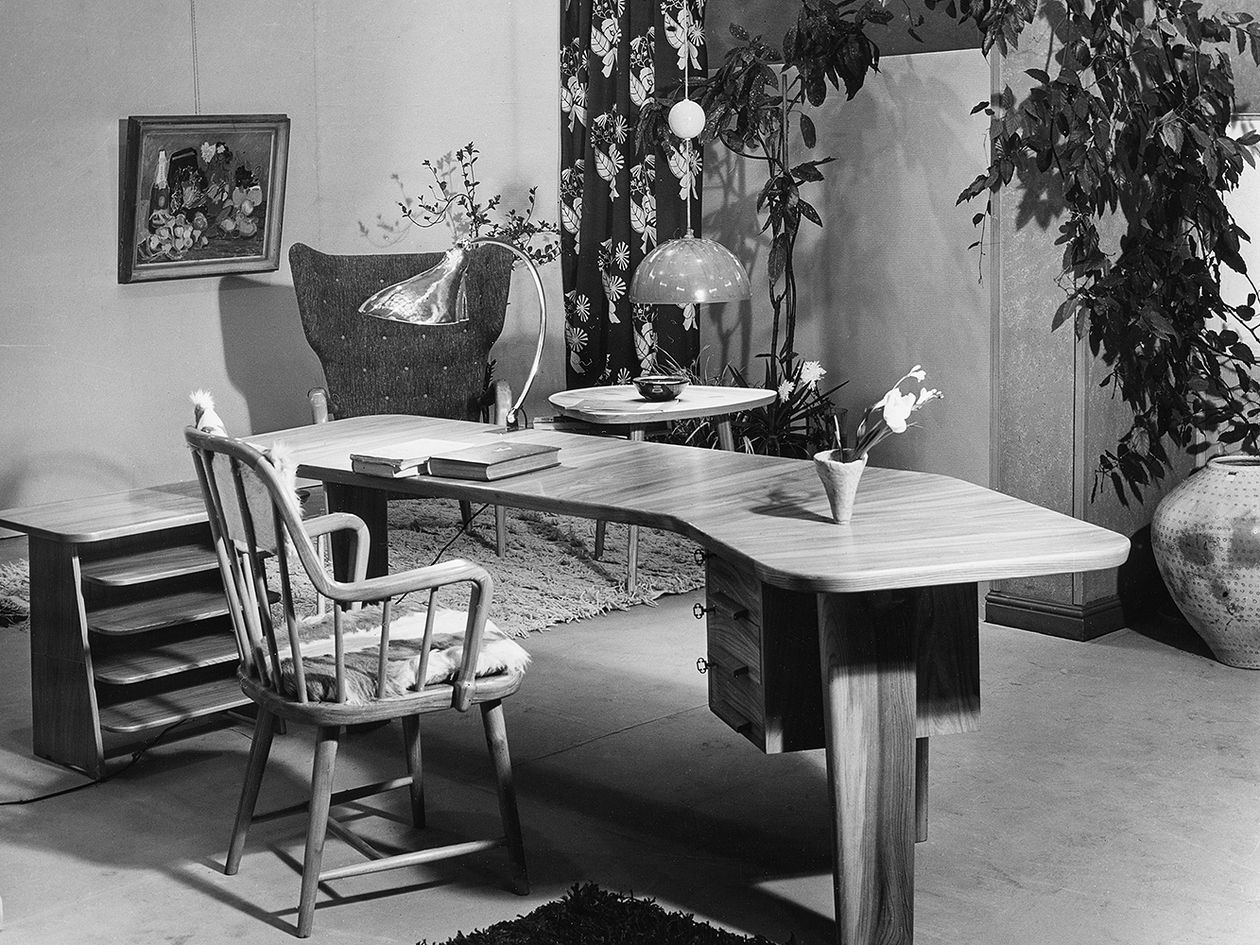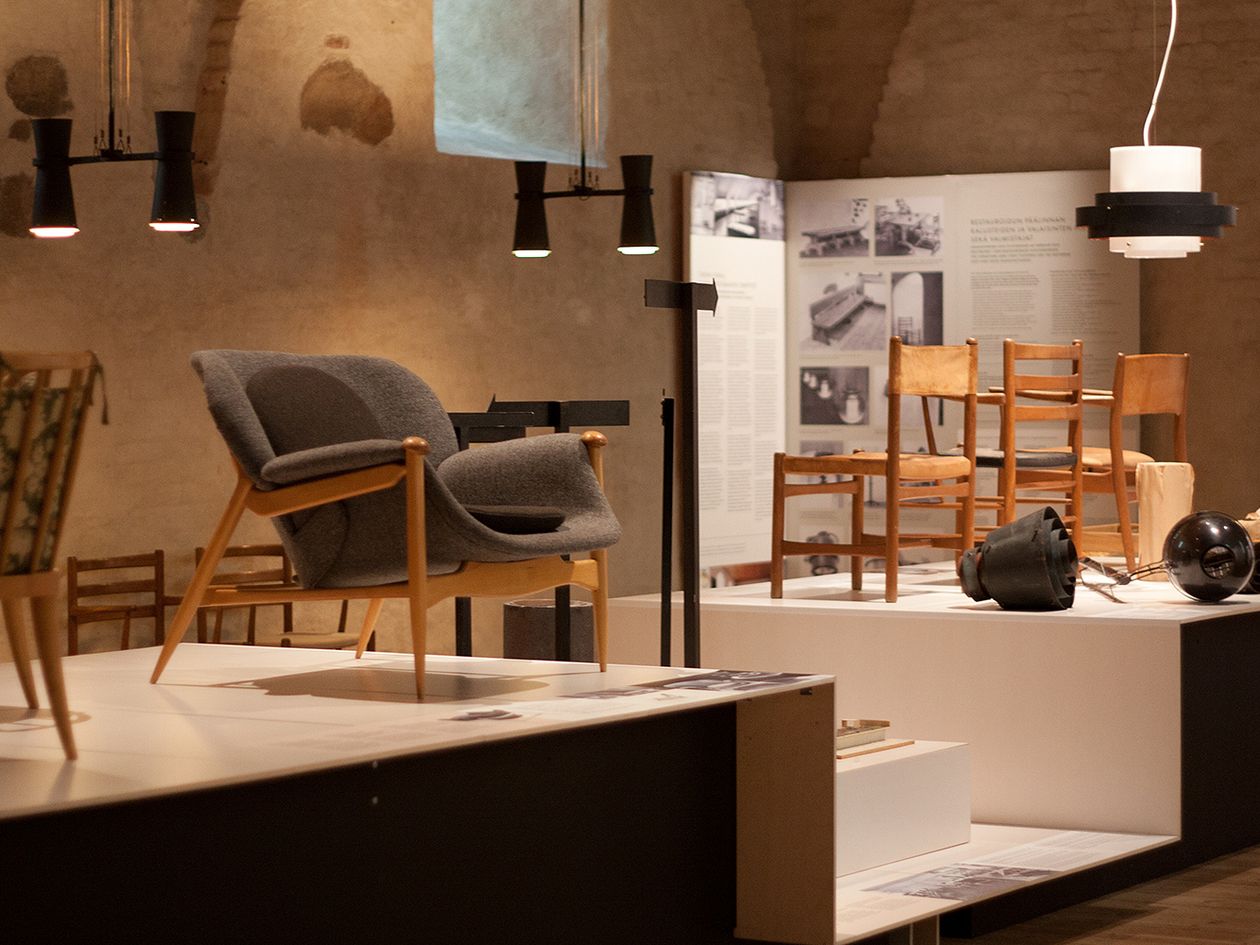 Kurri says that Bryggman also had a great influence on the interior design of Finnish homes in her time: in addition to design work, she took an active part in the discussion on home decor and sought to create new interior design solutions through both exhibitions, and working as a designer for the furniture industry.
Today, Karin Bryggman's interior designs can still be admired not only in Turku Castle, but a few other public spaces as well.
"As Carin Bryggman said, the work of an interior designer is temporary and disappearing by nature. It has the best chance of survival in public spaces. In addition to the castle, well-preserved sites in Turku include the Sibelius Museum, whose furnishings, such as the hall's chairs and showcases, are Bryggman's handiwork, and the Kisälli Café in Luostarinmäki Museum, for which she designed the interior using old, donated furniture and high-quality ready-made furniture. The interior of the Honkanummi chapel in Vantaa, designed by Erik Bryggman, has also been well preserved," says Kurri, suggesting destinations worth a closer look.
Exhibition: Interior Designer Carin Bryggman 100 Years in Turku Castle, open until 7 March 2021.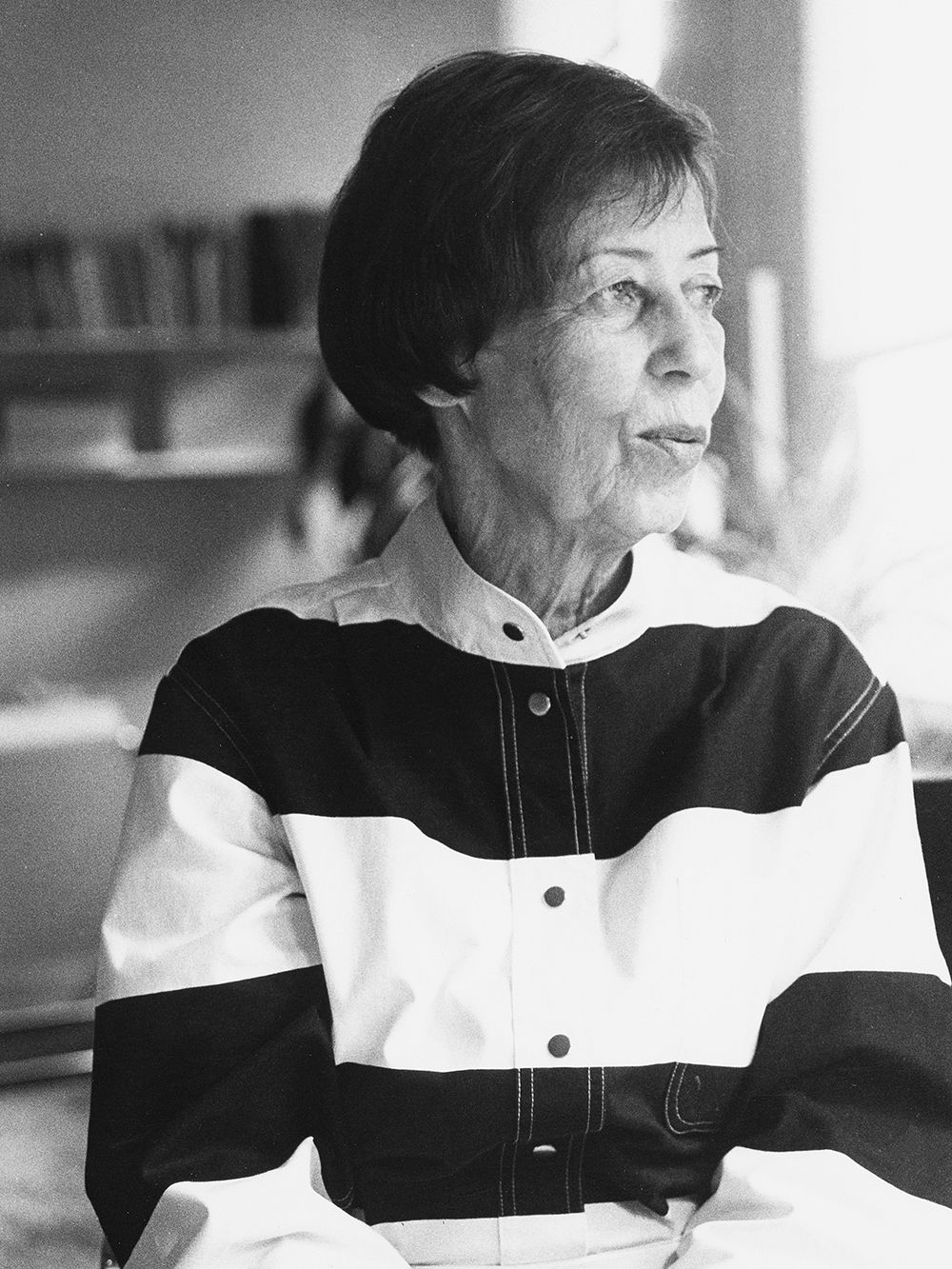 Who: Carin Bryggman
Daughter of Erik and Agda Bryggman, born on 5 April 1920, died on 7 April 1993.
Studied at the Helsinki School of Art and Design in 1940–1944 and worked in architectural firms in Stockholm from 1945–1948. Founded her own office in Turku in 1949 and worked actively until the early 1990s.
Recognitions: 1st Order of the White Rose of Finland (1961), Finnish State Prize for Design (1982), Svenska Kulturfonden award (1986), Honorary Member of the Finnish Association of Interior Architects SIO (1986), Aurora Medal of the Regional Council of Southwest Finland (1987), City of Turku Art Award.
Grants from the fund of interior architect Carin Bryggman and professor Erik Bryggman are distributed to young architects and interior architects on a yearly basis.
In 2020, Turku Museum Centre published a Carin Bryggman collection, consisting of more than 900 digitized photographs, in the Finna service by the National Library of Finland.
See also:
• Erik Bryggman's Resurrection Chapel is a gem of Finnish architecture >
• The Carin Bryggman photo collection at Finna >
Text: Nora Uotila