Eero Saarinen's masterpiece, the TWA Flight Centre at New York's John F. Kennedy International Airport, has gained a new lease of life as a luxury airport hotel. The newly opened TWA Hotel has been restored in the spirit of Saarinen's legacy and the 1960's.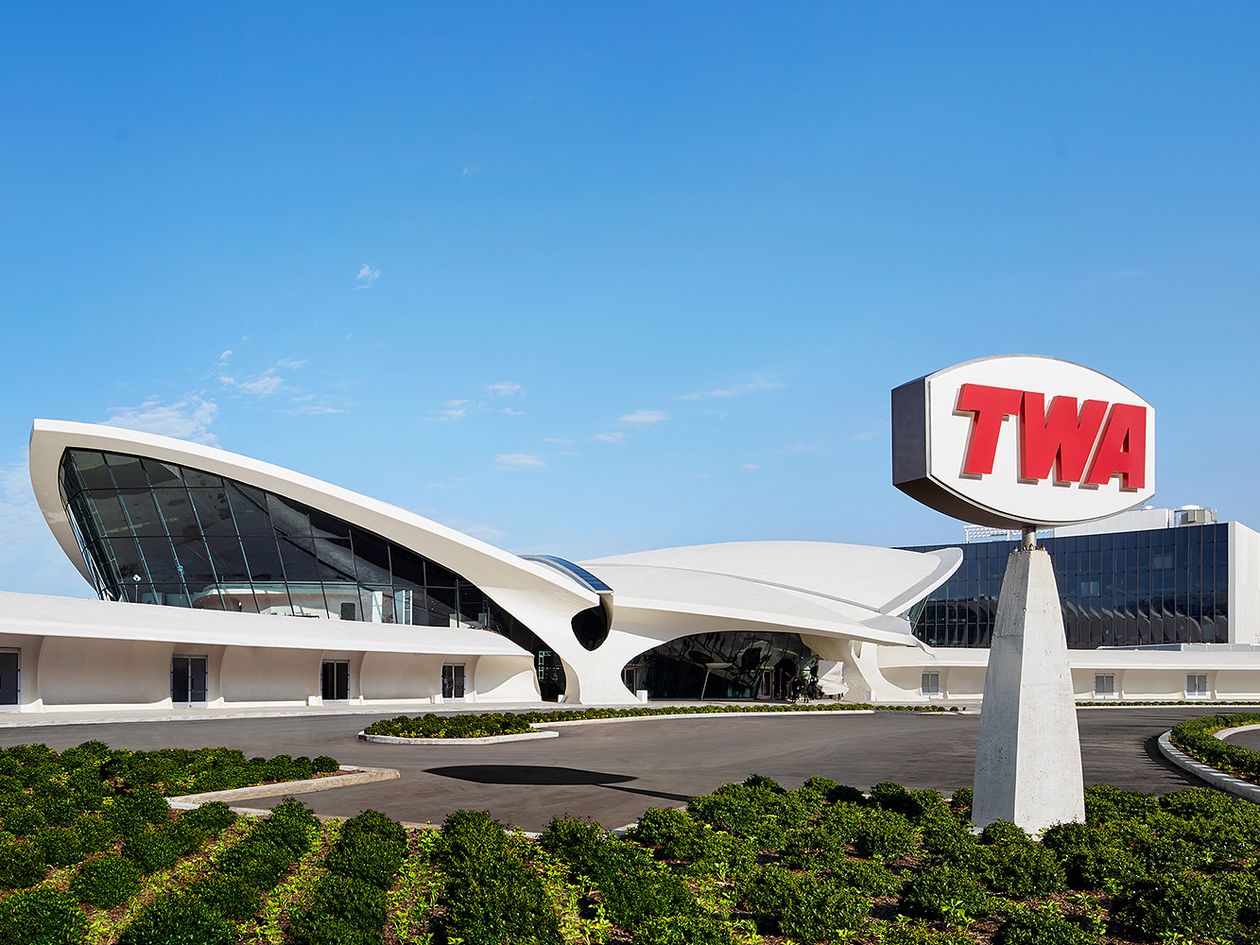 AFTER FALLING QUIET for almost two decades, the TWA Terminal of John F. Kennedy International Airport is throbbing with life. Recently opened in the restored terminal, the TWA Hotel received its first guests in May 2019. Even before officially opening, the iconic building was the setting for a fashion show featuring the Cruise 2020 collection by Louis Vuitton.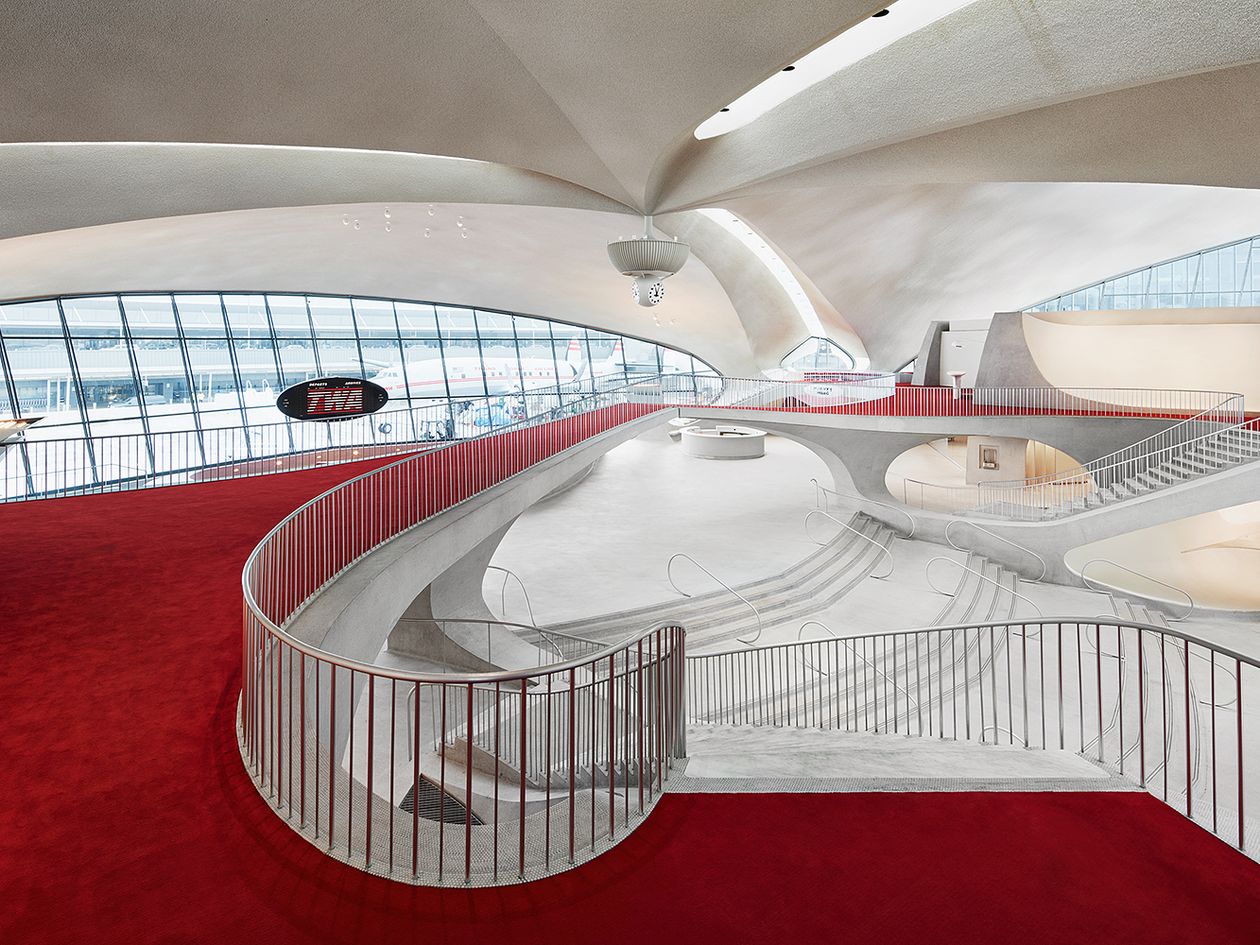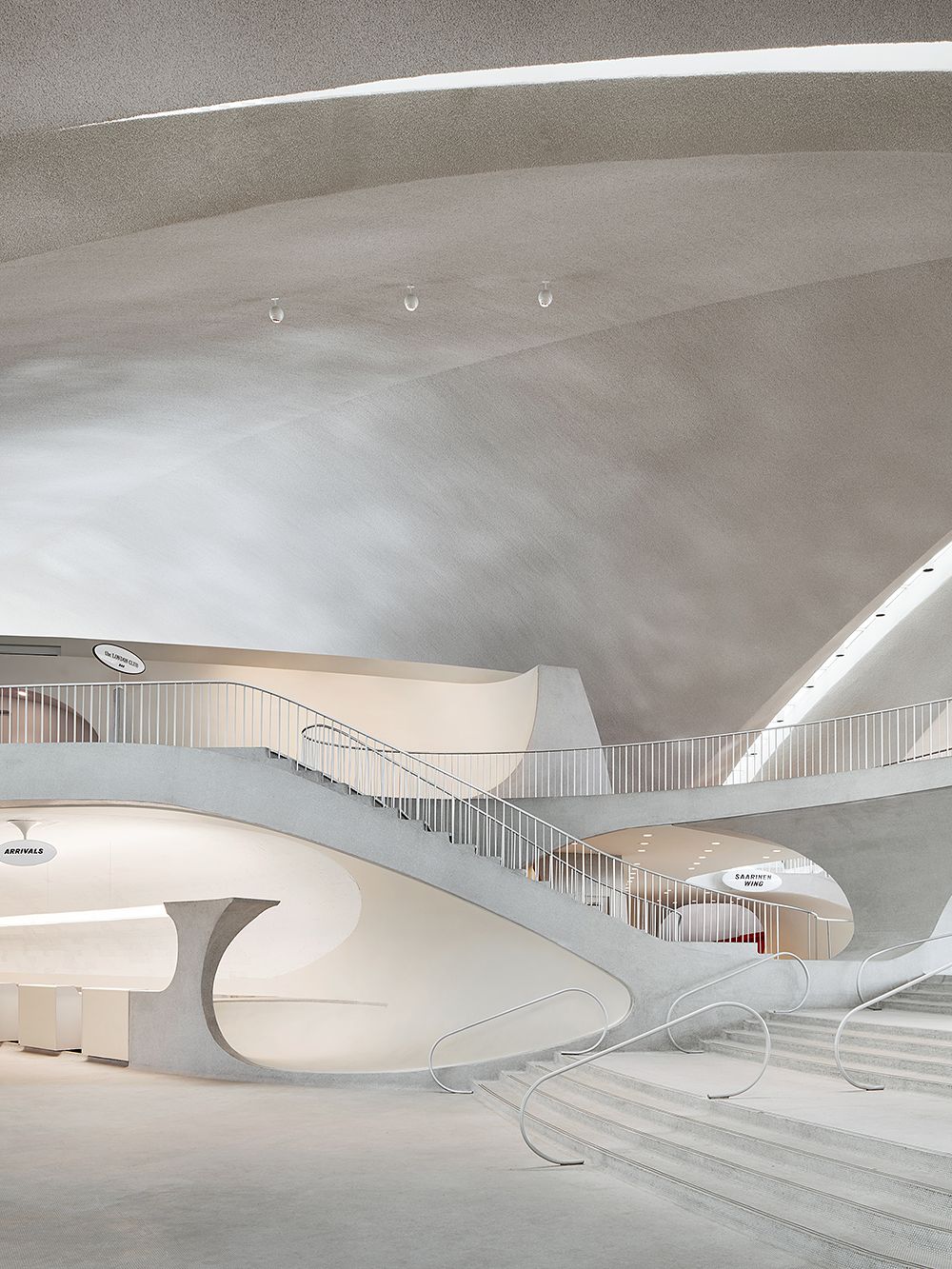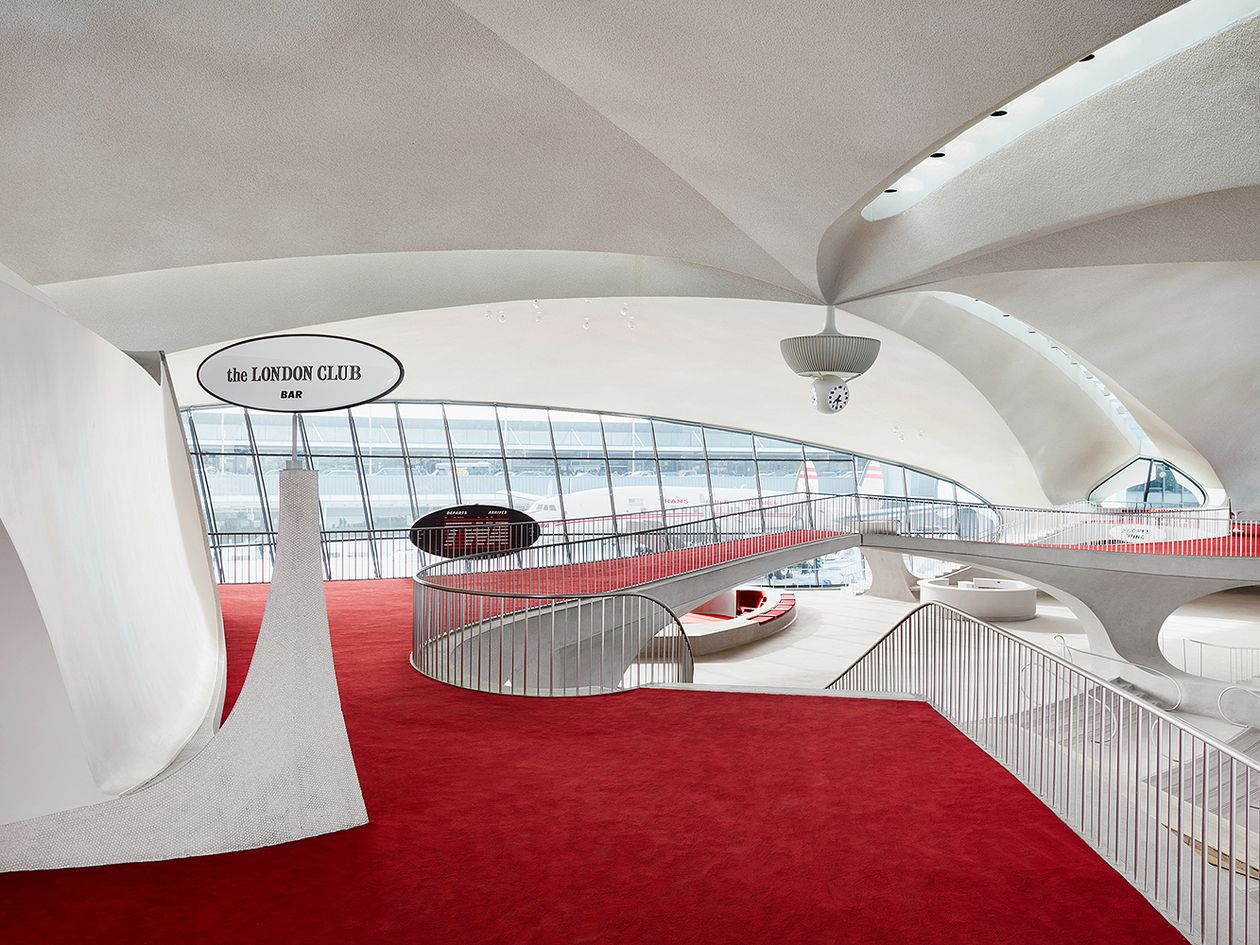 The TWA Flight Center, which was designed by Eero Saarinen and completed in 1962, is one of New York's national historical landmarks. In architectonic terms, it is one of the most famous airport buildings in the world. Its attenuated concrete structures that open out like wings, sloping window walls and the soft curvature of the interior spaces reflect the aesthetic of the sixties neo-futurism and space-age Googie architecture. The milieu has also been made familiar by several movies, such as Steven Spielberg's Catch Me If You Can.
The TWA Flight Center is one of the most famous airport buildings in the world.
Despite its futuristic look, the terminal, which was designed in the age of the propeller plane, soon turned out to be too small for jet planes and was expanded already in the 1960's. The TWA Flight Centre closed its doors to air passengers in 2001, when Trans World Airlines, the airline which owned the terminal, wound up its operations.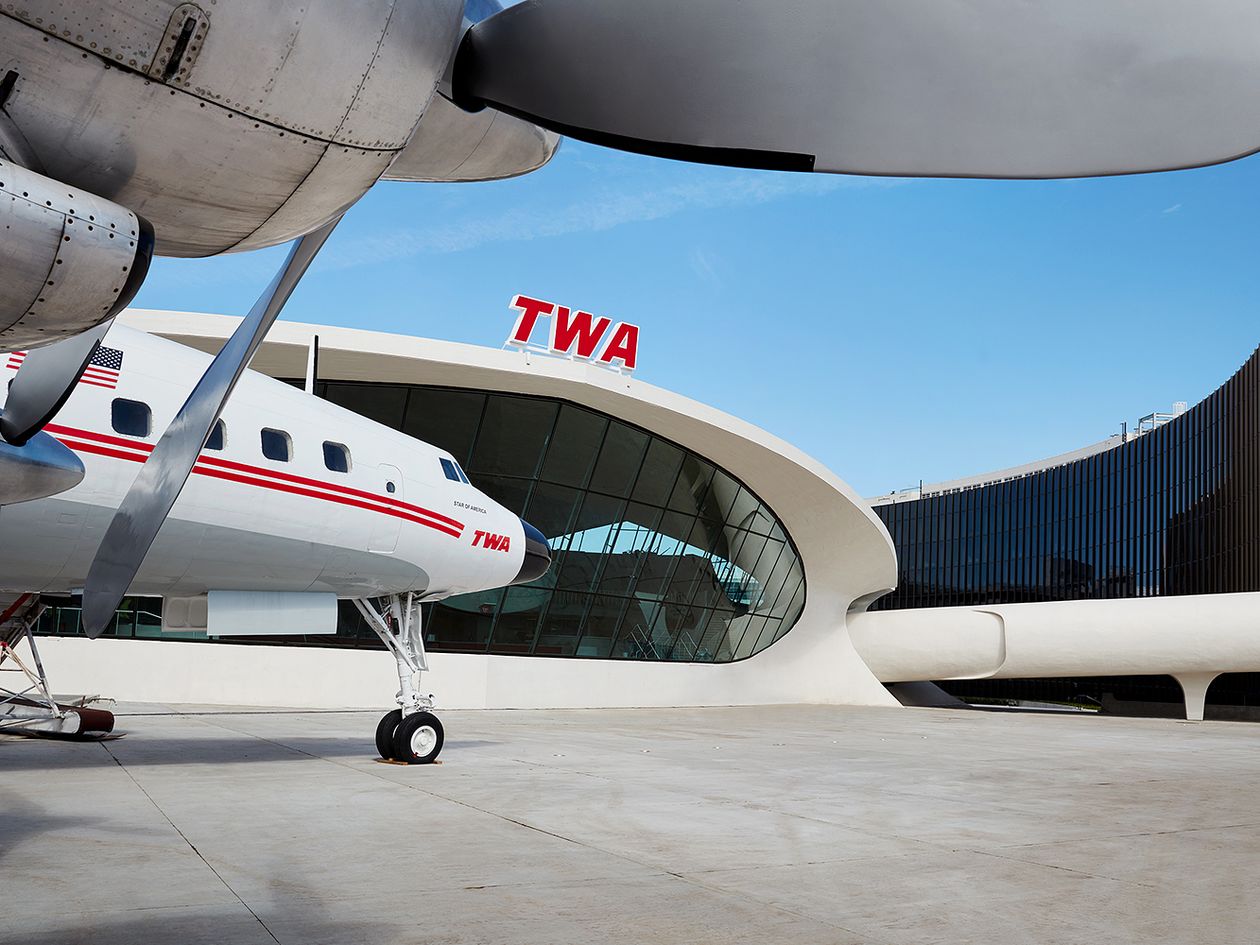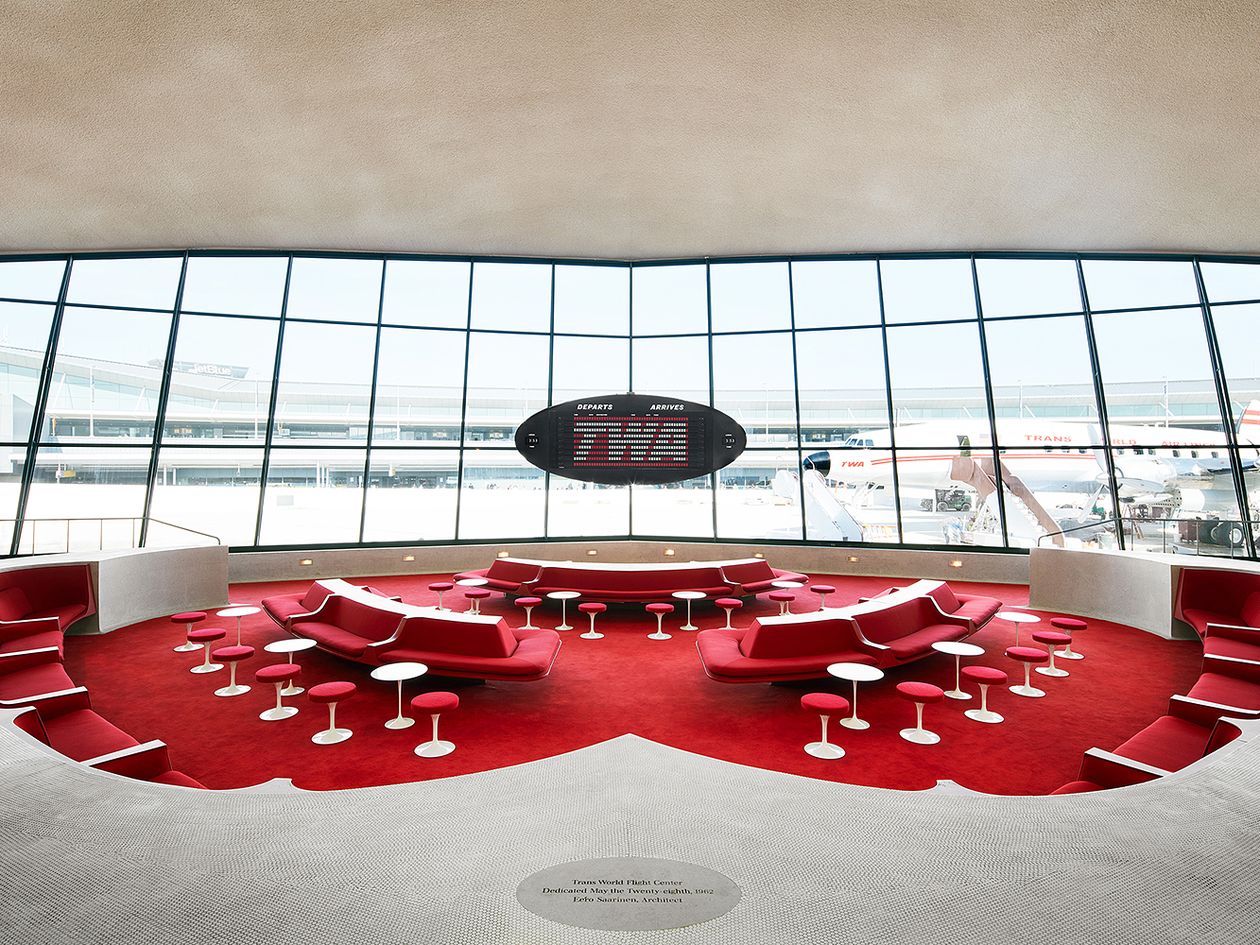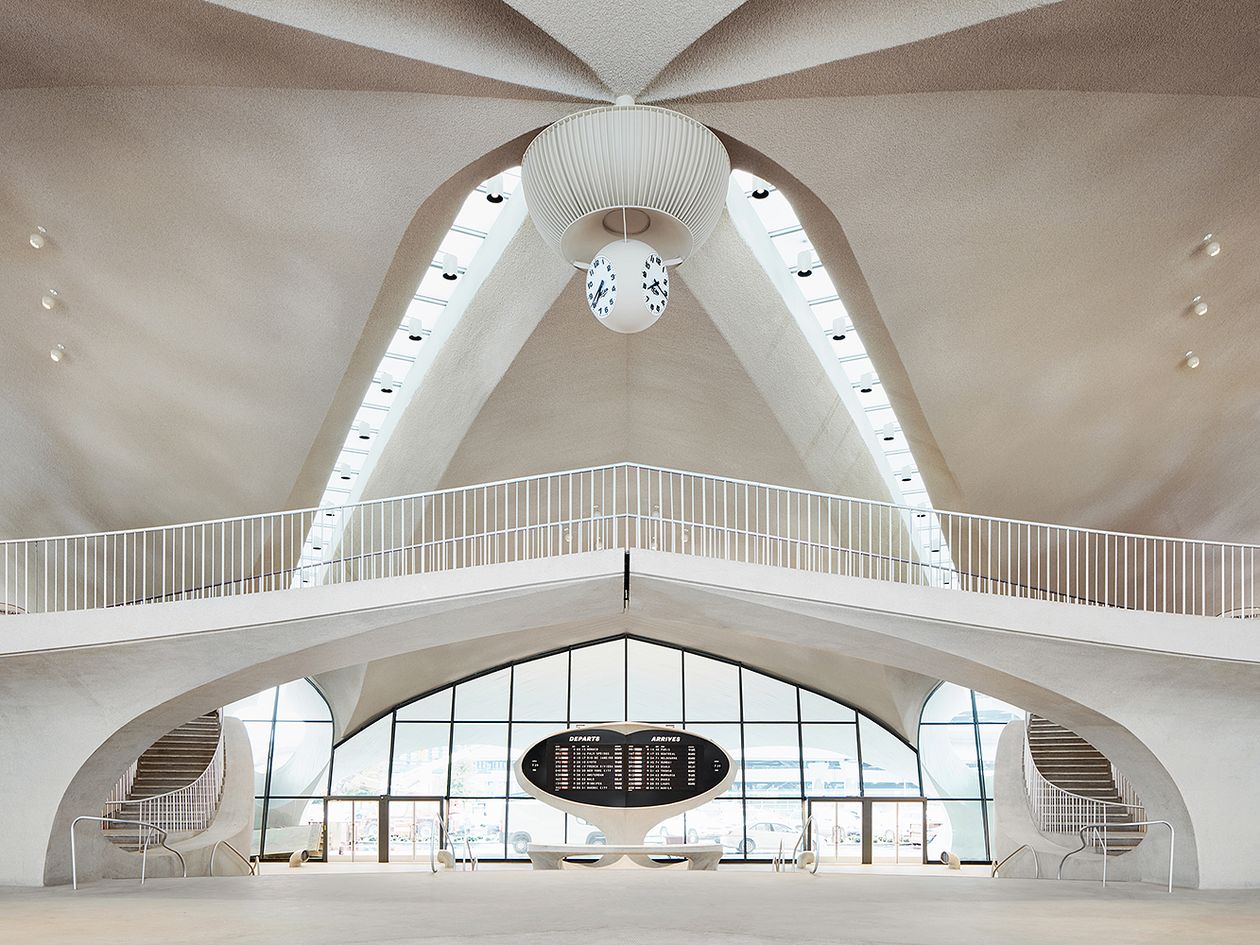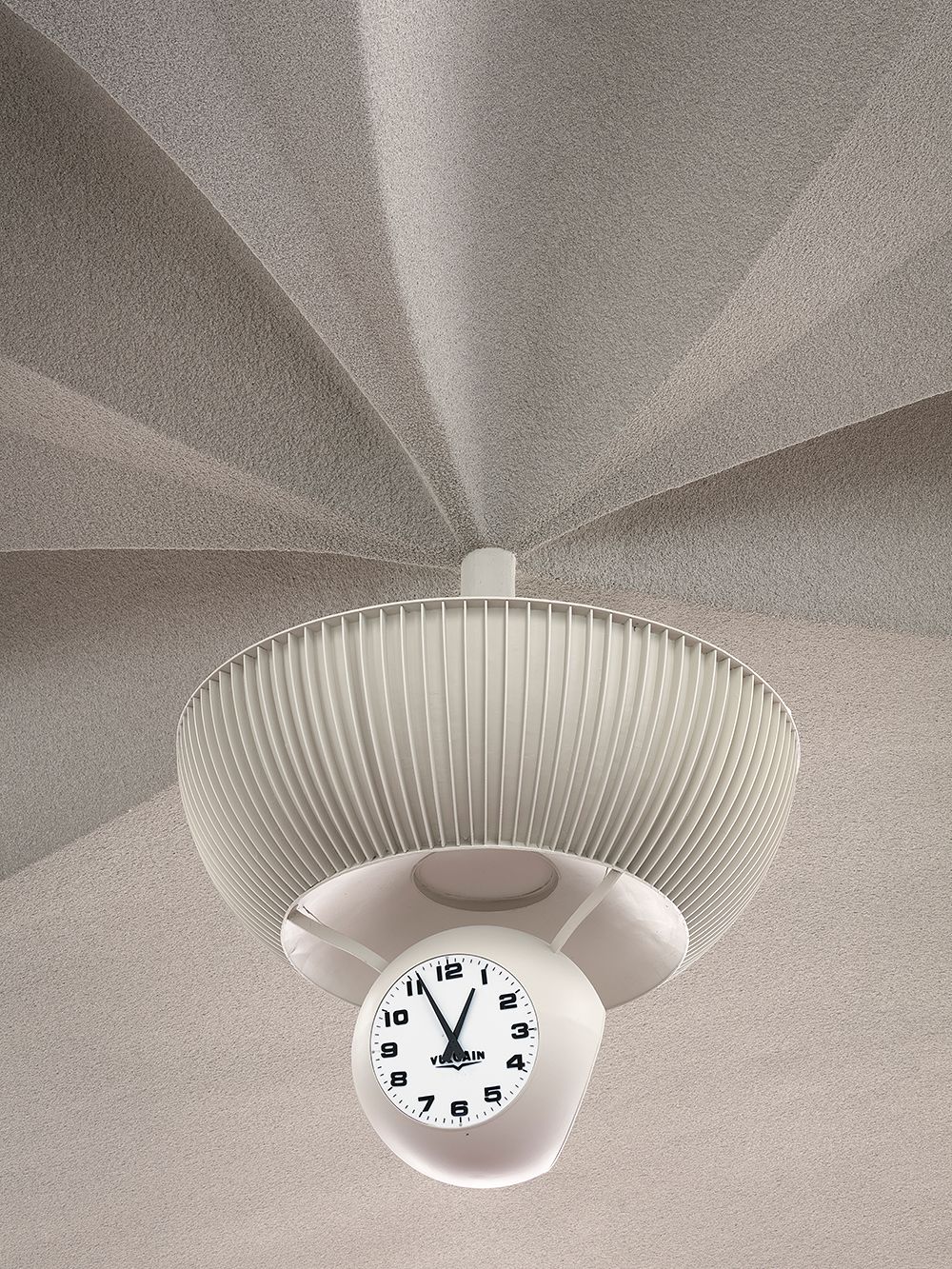 The fully restored terminal houses the TWA Hotel's lobby, conference facilities and several restaurants and bars, including the original Paris Café. Saarinen's famous tubular passageways connect the building to the new terminal surrounding it.
In terms of its overall visual image, the TWA Hotel is pure 1960's.
In terms of its overall visual image, the hotel is pure 1960's. Developed by Saarinen himself, the vibrant red tone Chili Pepper Red of the carpeting in the corridors and sunken lounge contrasts with the white surfaces. A museum presenting the history of TWA, the jet age and the mid-20th century design has also been opened in the hotel.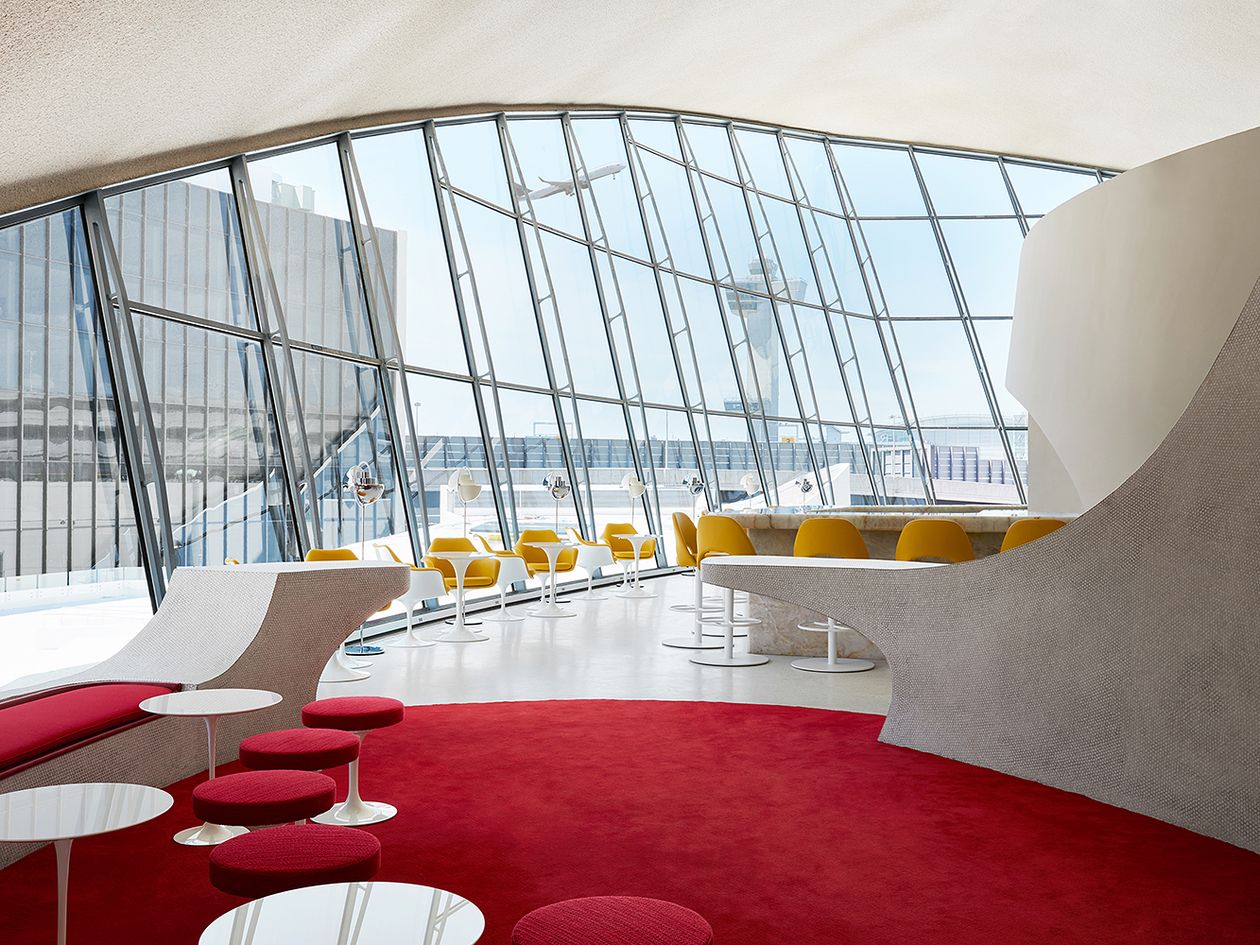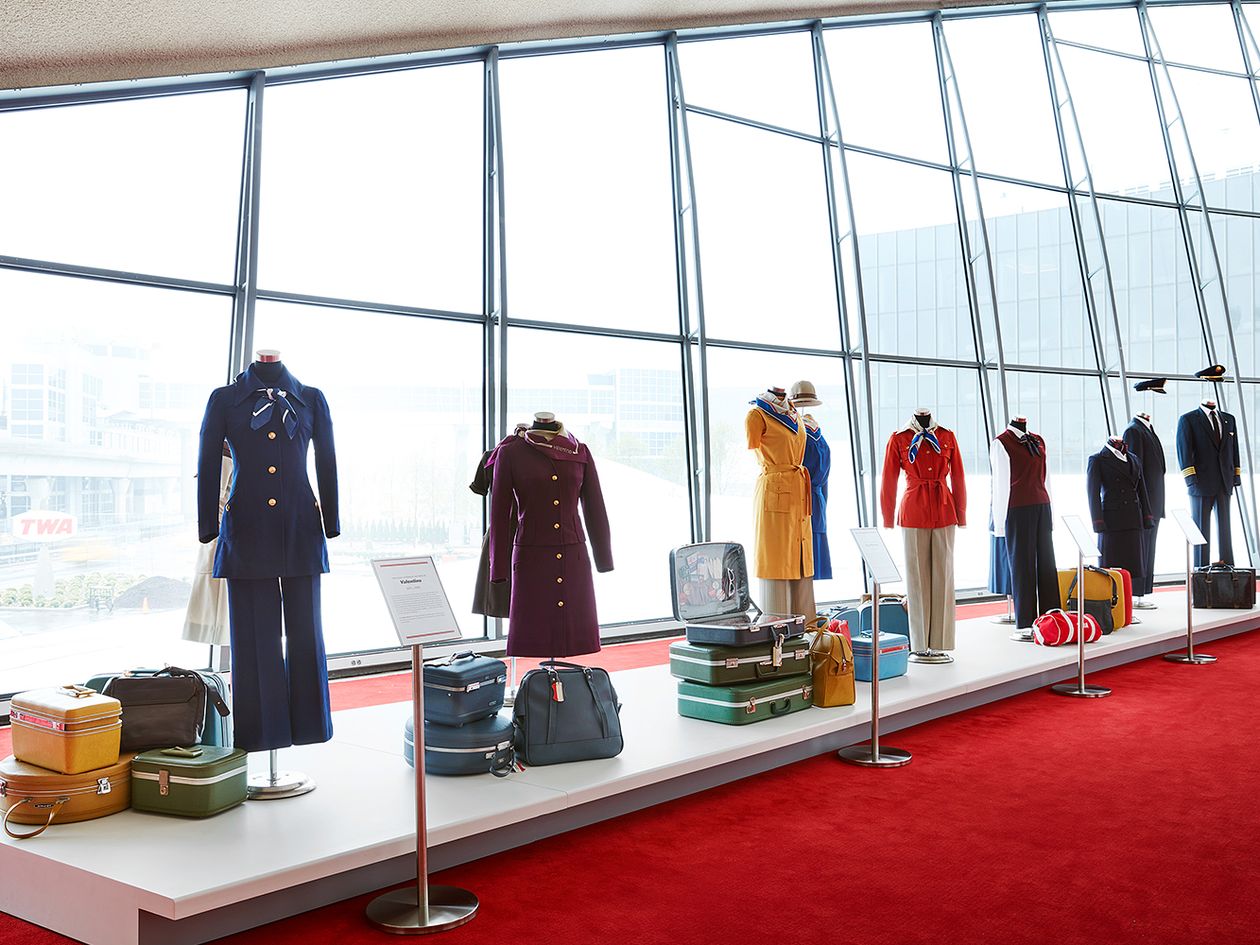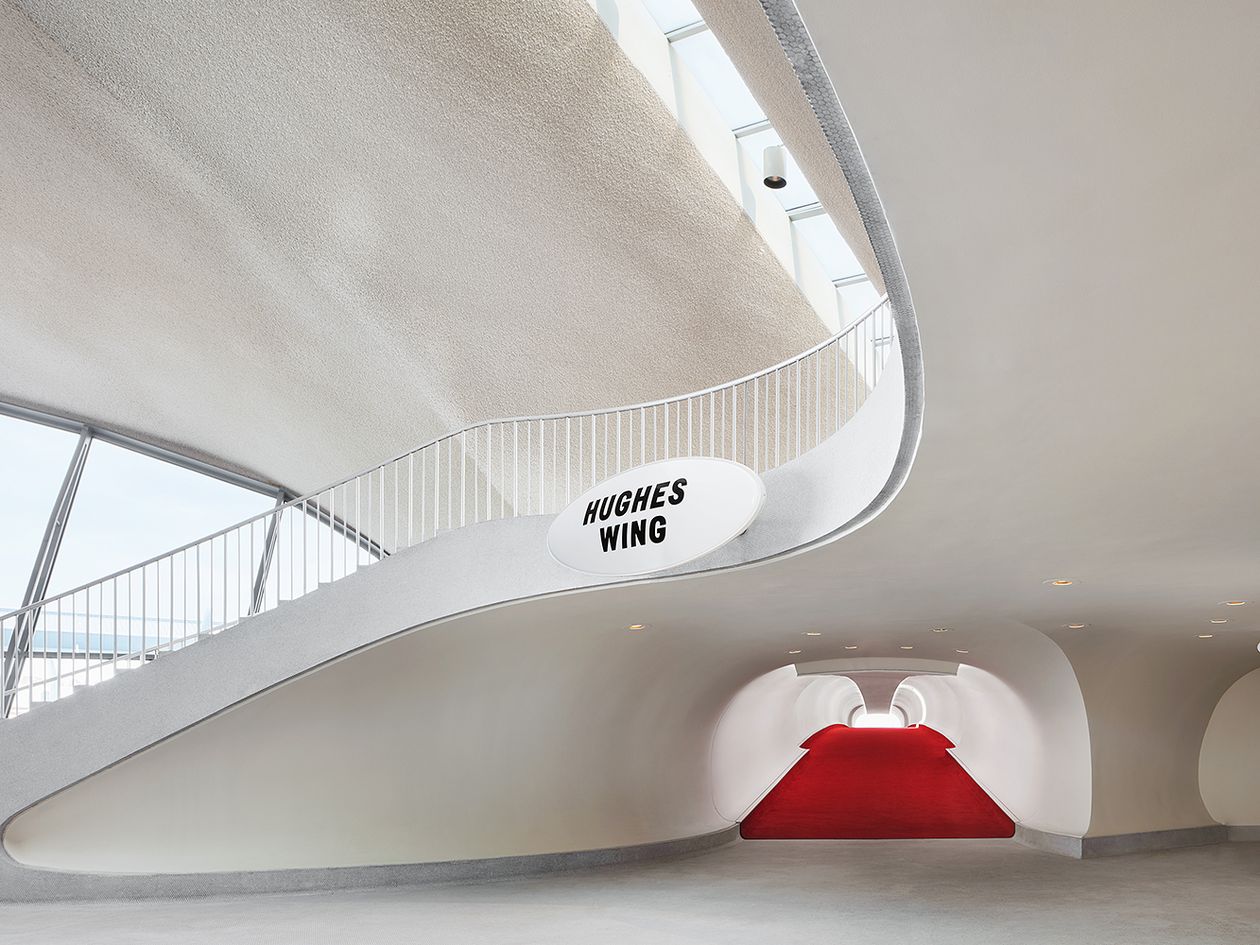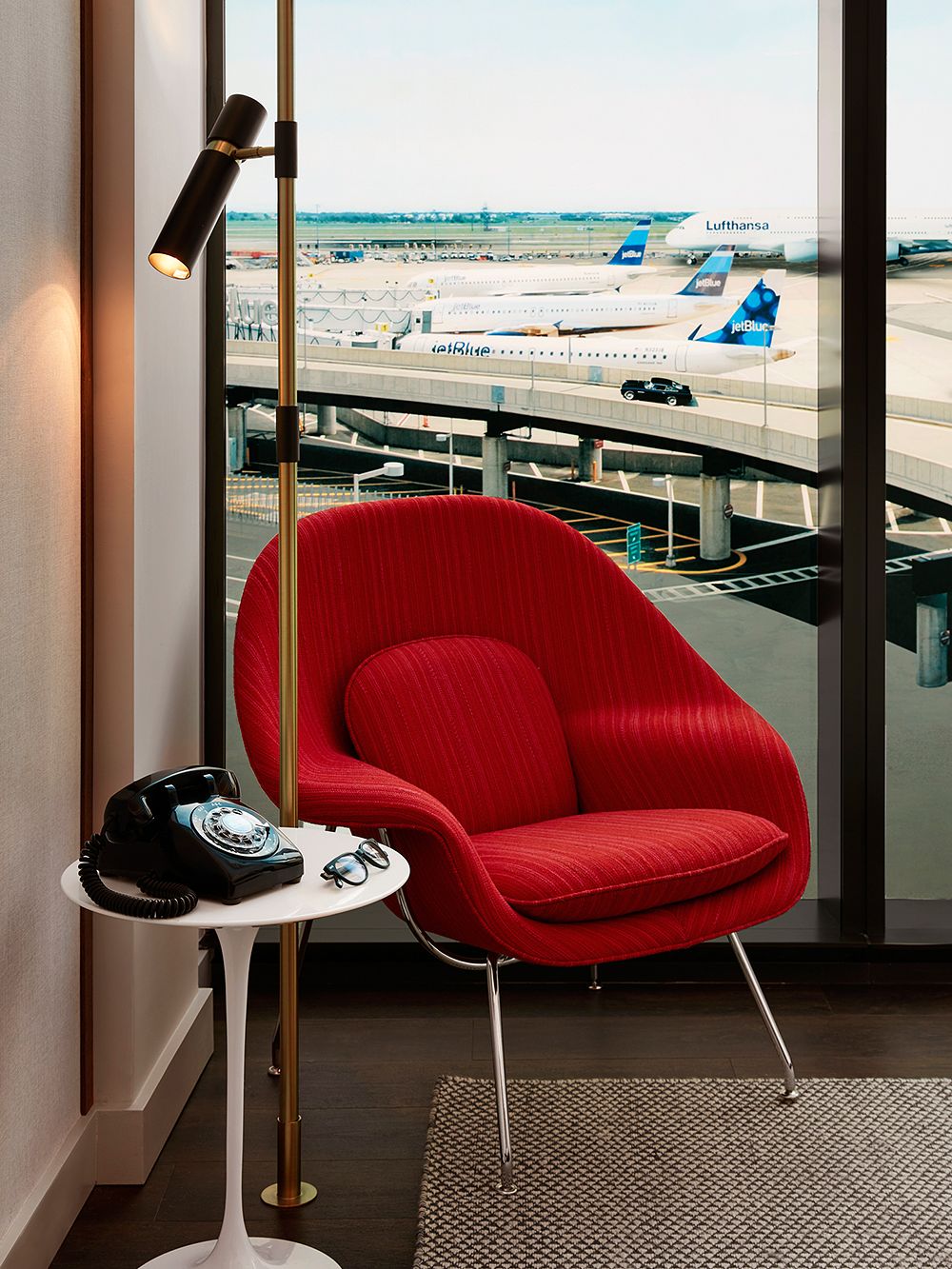 The 512 rooms in the new buildings located beside the old terminal have interior decor in the spirit of Saarinen – they have been furnished with items such as the Womb chairs and Tulip tables that Saarinen designed for Knoll. The over 10-centimeter thick, specially made windows guarantee a peaceful night's sleep, and the infinity pool on the rooftop overlooks the runways.
The project was carried out by the hotel real-estate chain MCR/MORSE Development in collaboration with the JetBlue airline and the Port Authority of New York and New Jersey.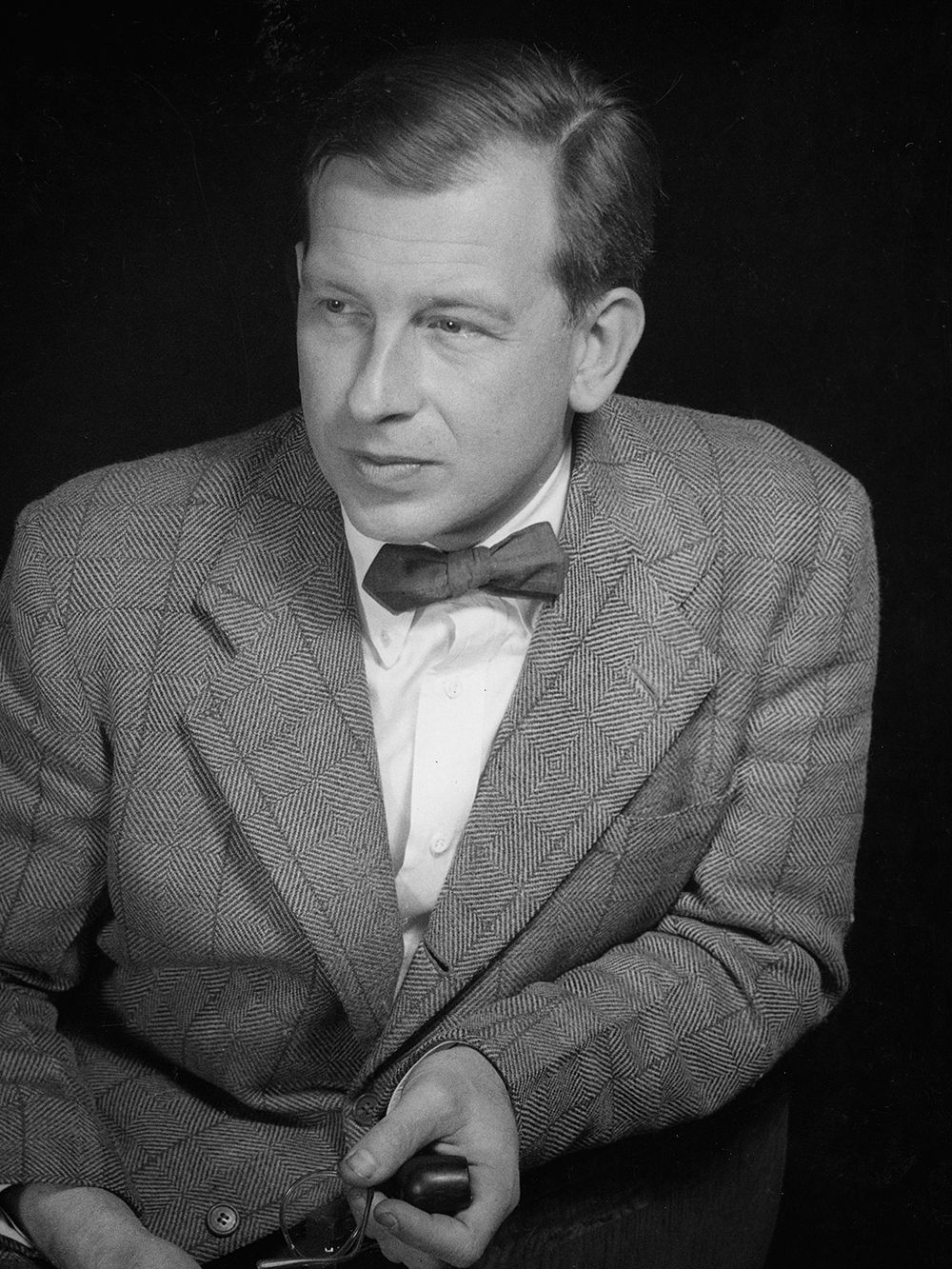 Who? Eero Saarinen
• A Finnish-American architect and designer
• The child of architect Eliel Saarinen and textile artist Loja Saarinen; born in Kirkkonummi, Finland in 1910 and died in Ann Arbor, Michigan, in 1961
• Studied sculpture in Paris, architecture at Yale University and design at the Cranbrook Academy of Art in Michigan
• Alongside Charles Eames, won a design competition arranged by MoMA in 1940
• Best-known work: TWA Flight Center, Dulles International Airport in Washington DC, St. Louis' Gateway Arch, and the Womb chair and Tulip furniture for Knoll
See also:
Text: Nora Uotila Images: TWA Hotel / David Mitchell and Max Touhey