A tangle of electrical cables and echoing space gave way to soft tones when interior designer Laura Seppänen converted a former hairdressing salon into a studio and showroom for herself.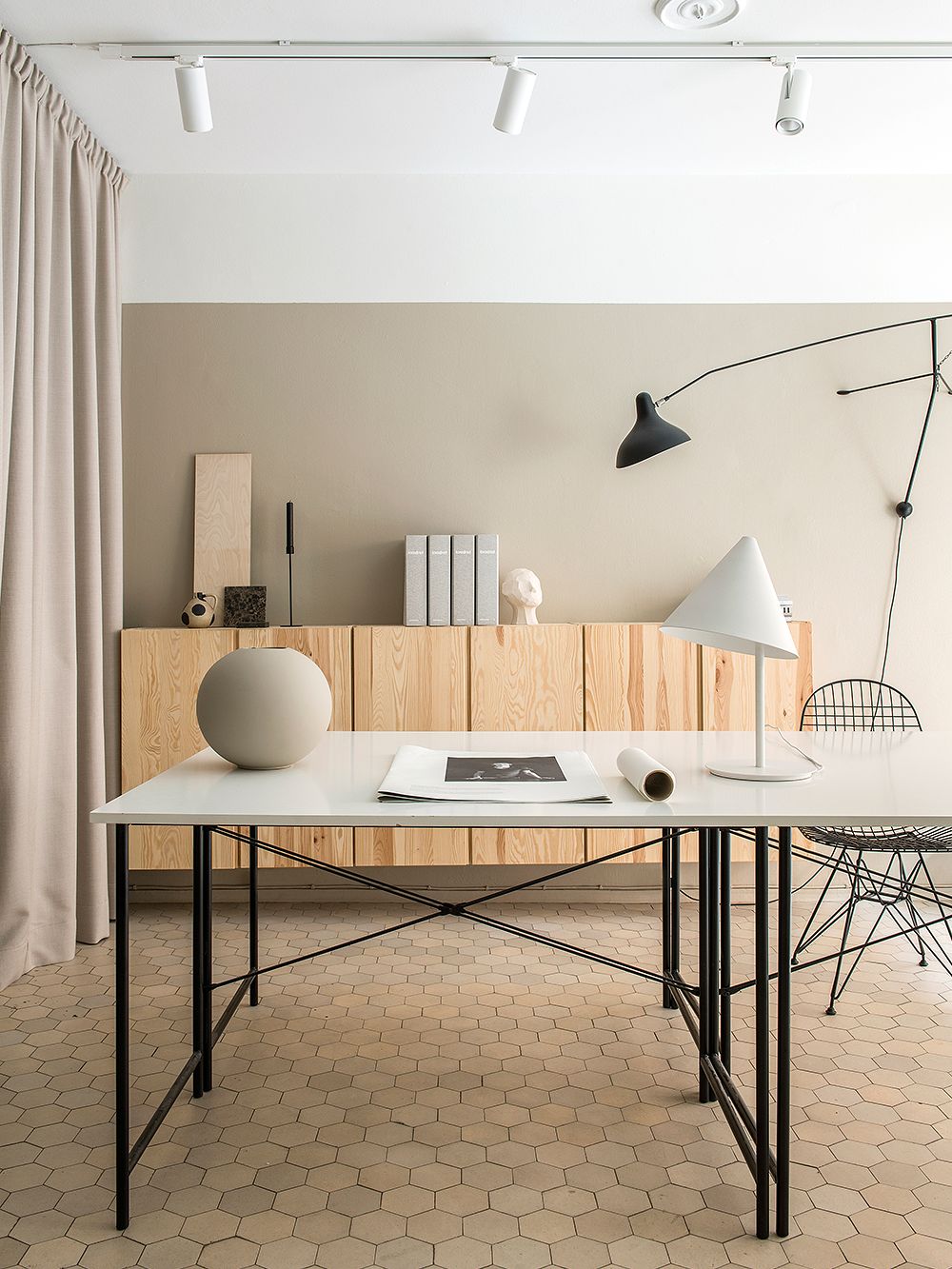 INTERIOR DESIGNER LAURA SEPPÄNEN had long been seeking suitable facilities in the Punavuori district of Helsinki, when the right place finally turned up. The venue had once been a hairdresser's salon. Screws and tubes left on the floor from the hairdresser's chairs were a reminder of the premises' former purpose.
Pipes, a battery heater and enclosures for fixtures and fittings occupied the kitchen area. The electrical cabling was ancient, and new cabling could not be hidden under the skirting boards, which had been cast in place. The place echoed and the hard tiled floor was crying out to be counterbalanced by a softening element.
On the other hand, the layout of the space was perfect: a large window looking out onto the street, a kitchen to the rear, and a storage space for samples and props. A subdued interior decor was required as a background for the various shade and material samples destined for the showroom.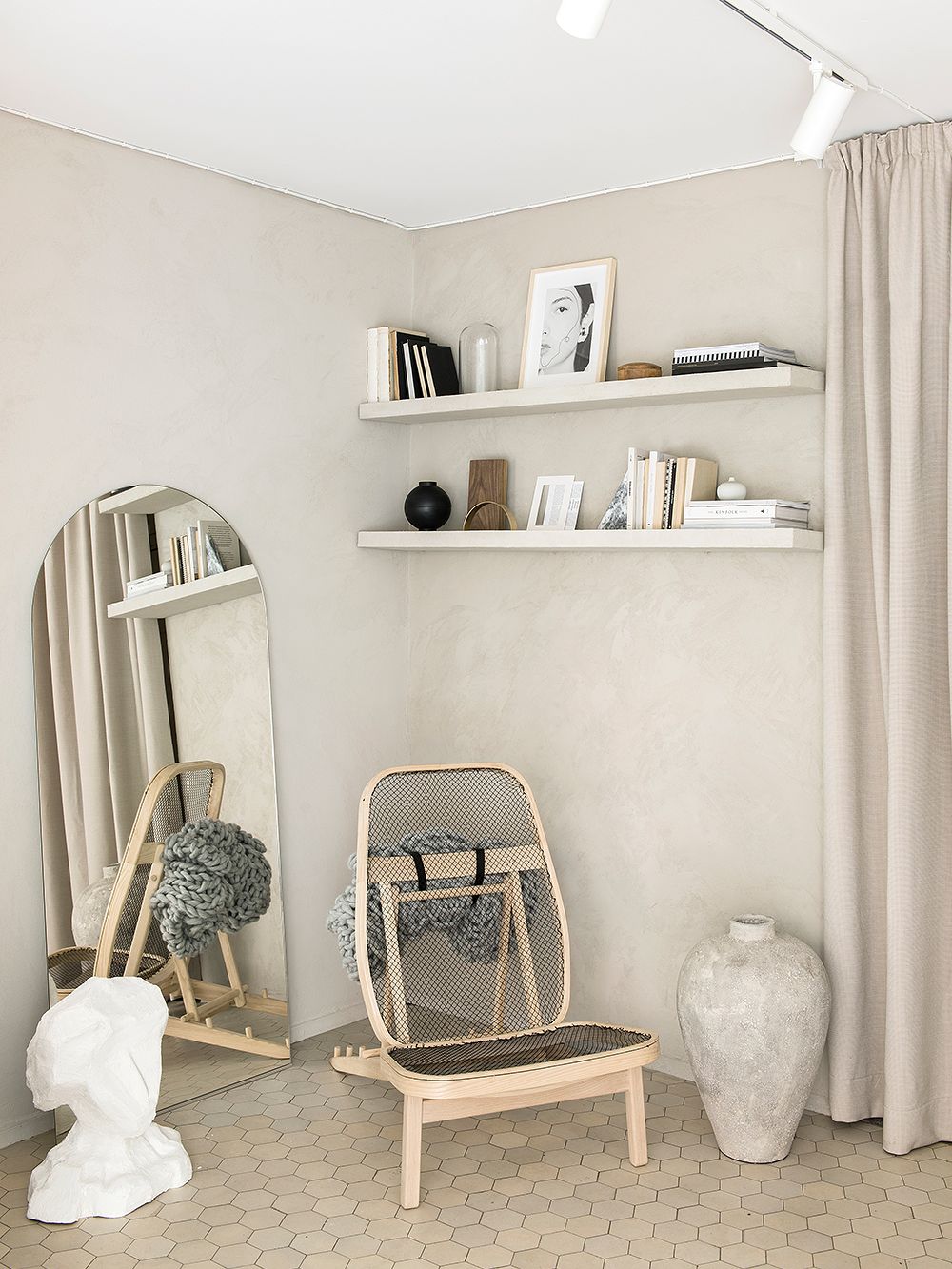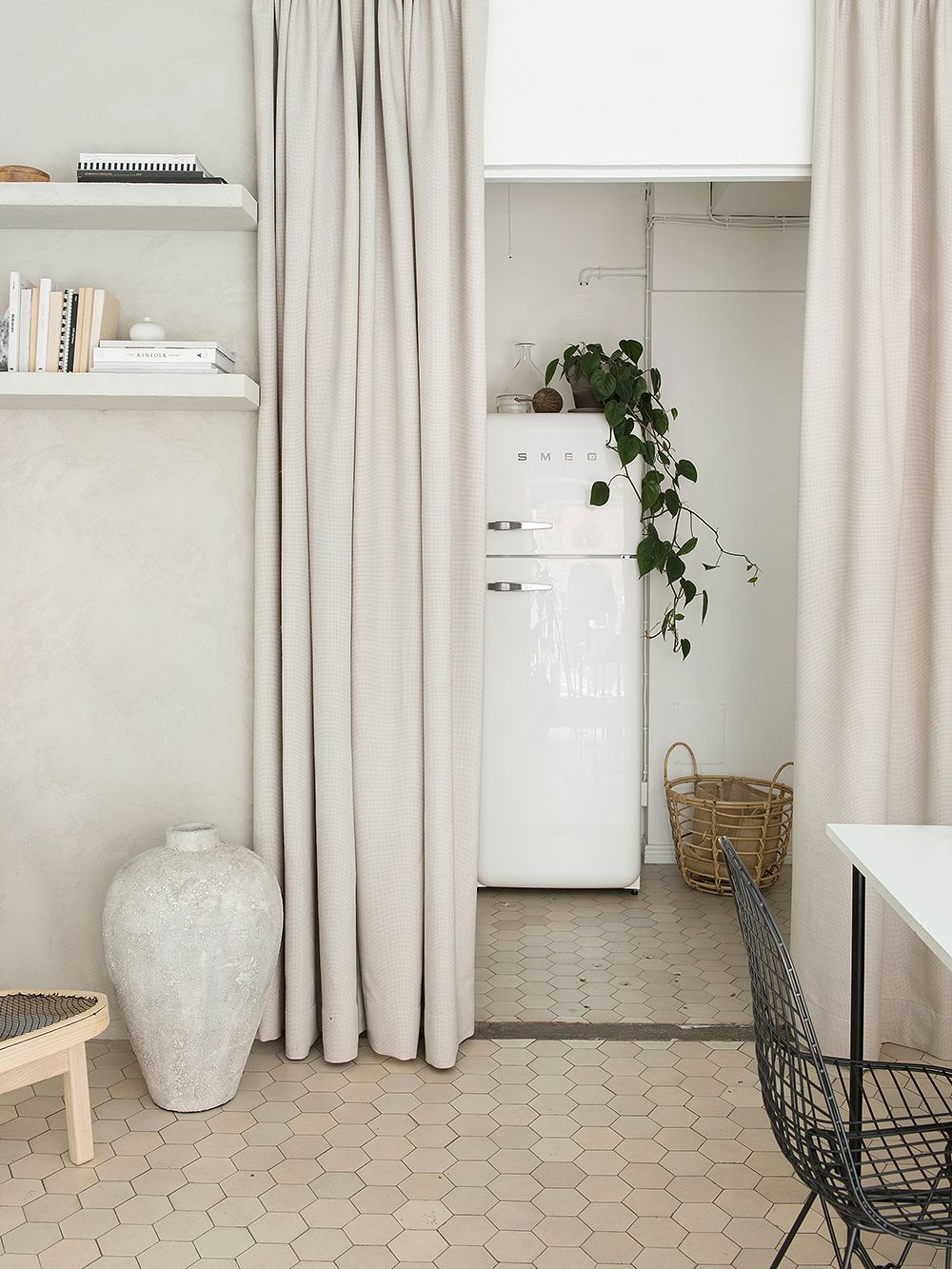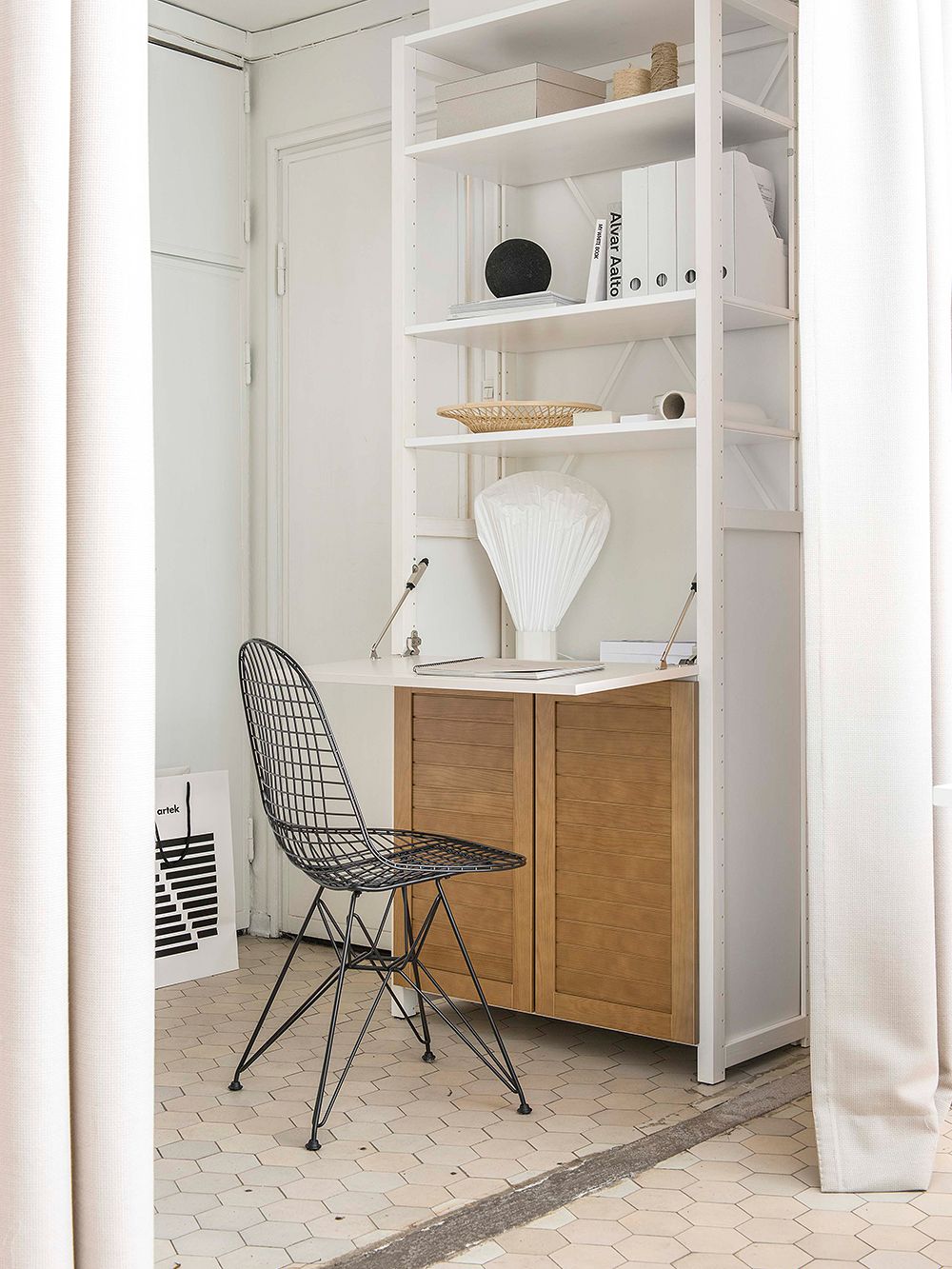 "I am delighted with the general ambience. No matter what life brings, this will be the ideal setting for design and invention."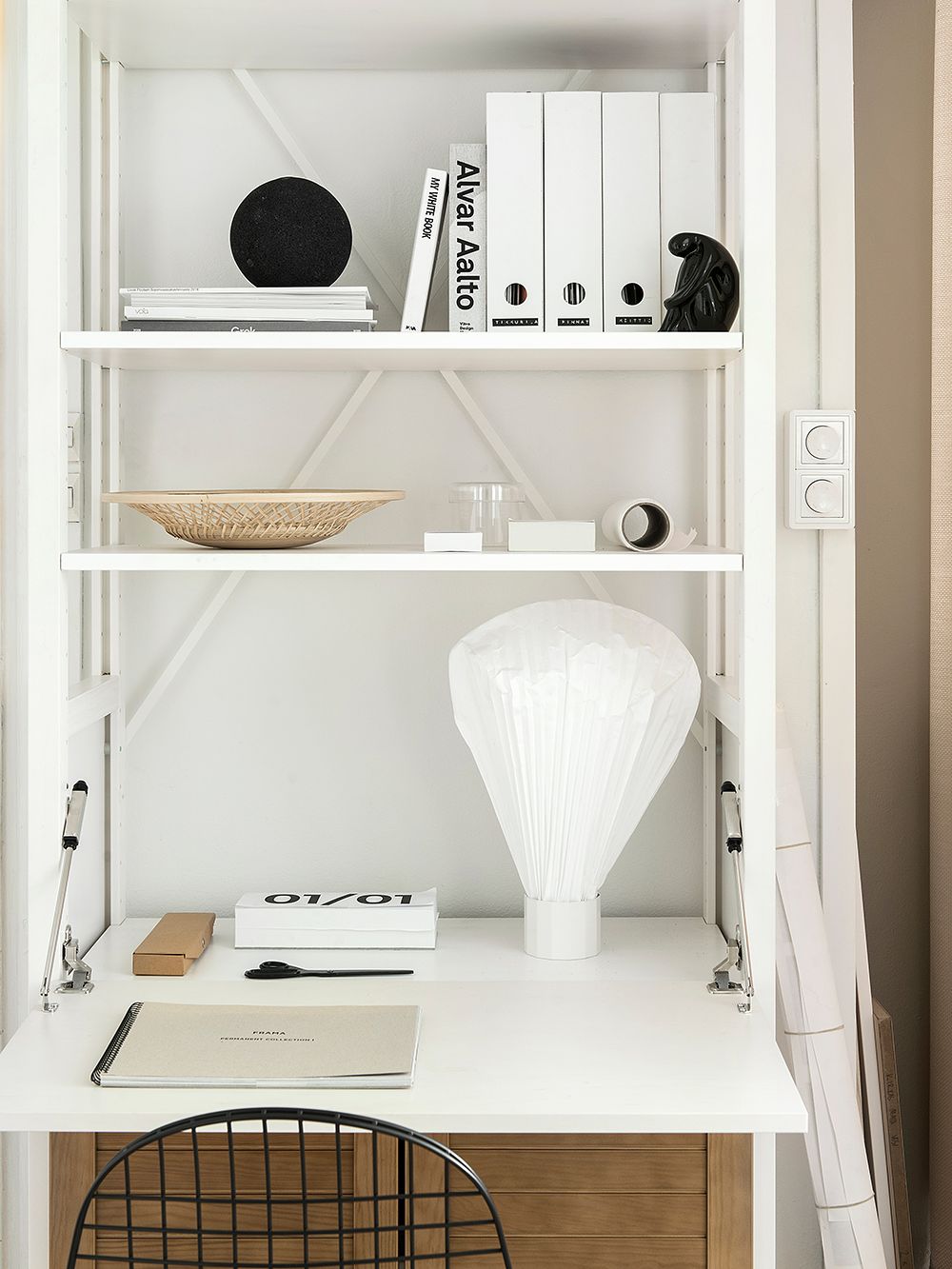 The electrical cabling was concealed by furniture and drapes during the renovation. Three-phase, dimmable track lighting on the ceiling is critical to the ambience and functioning of the room. They make it easy to discuss lighting issues with clients. Several table and wall lamps add to the atmosphere.
The original cream-tiled floor forms the basis of the tones and materials used in the studio. Although Seppänen uses colors in her work, she prefers neutral, pale tones around her: wood, mud and sand tones, and a spectrum of greys.
She chose the 'Driftwood' shade of beige by Tikkurila for the walls. To match, she opted for dividing curtains made of heavy, acoustic fabric. The shade is reprised in the lime plastering, based on travertine, which crowns the entrance walls.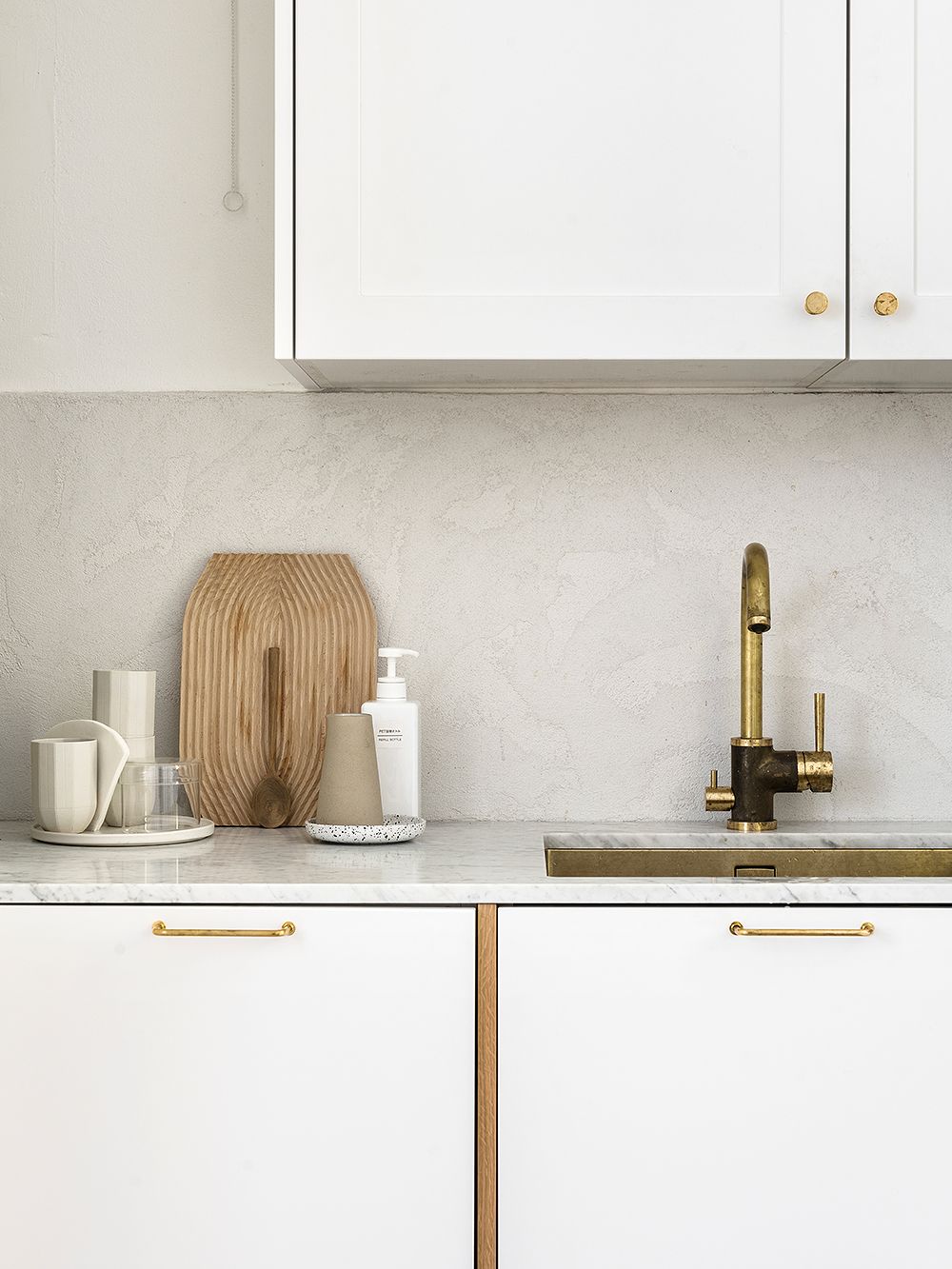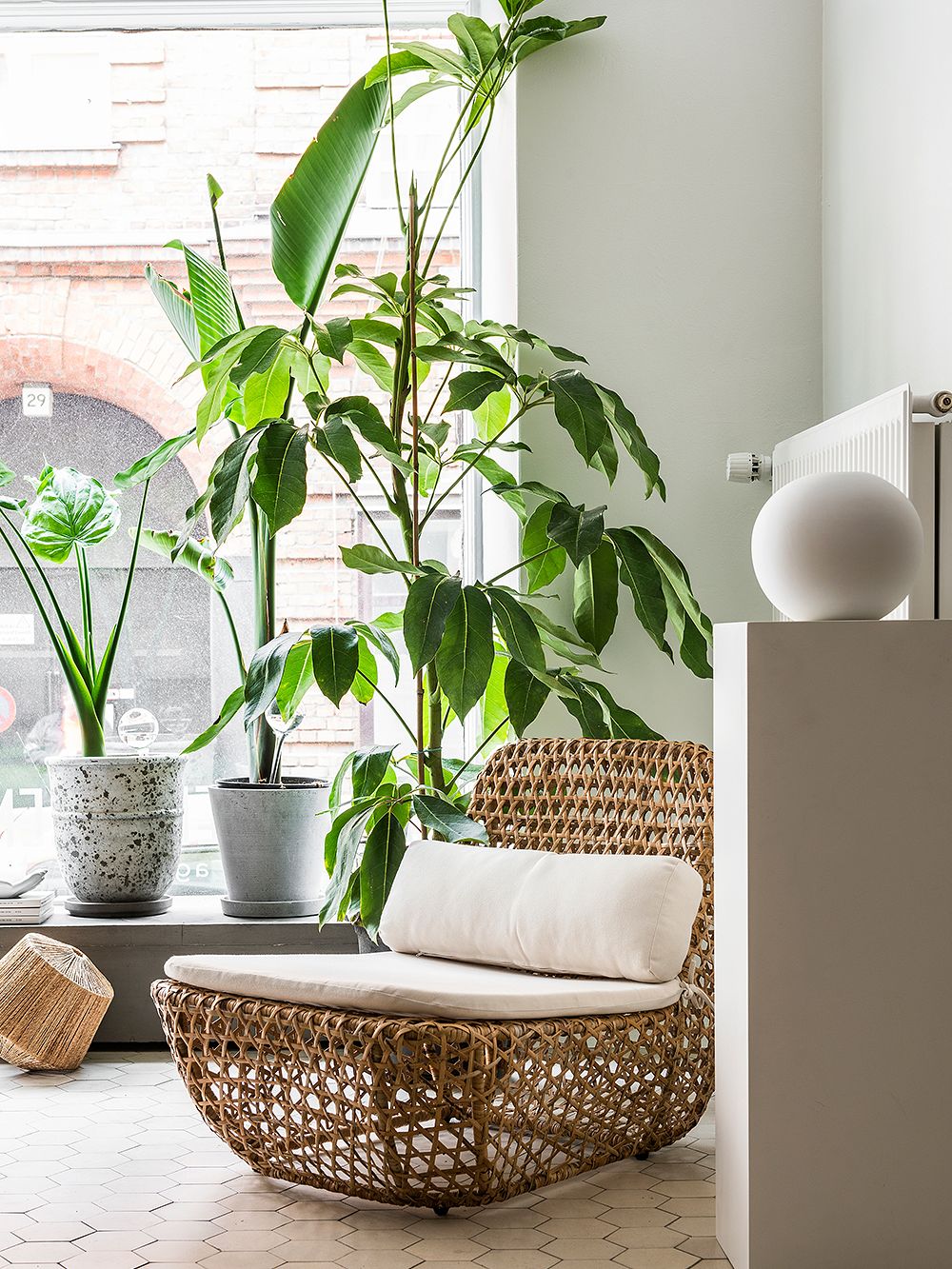 The original cream-tiled floor forms the basis of the tones and materials used in the studio.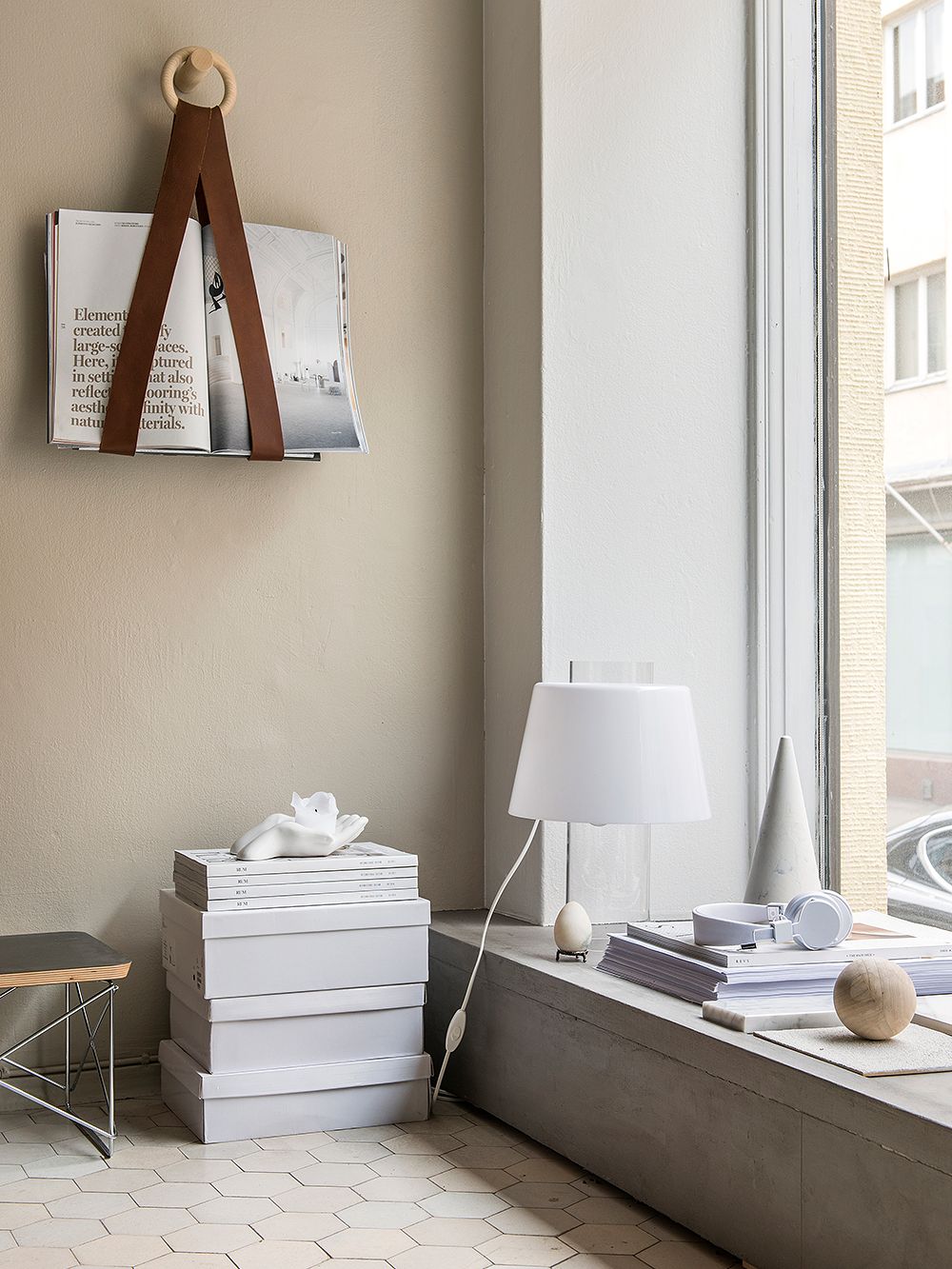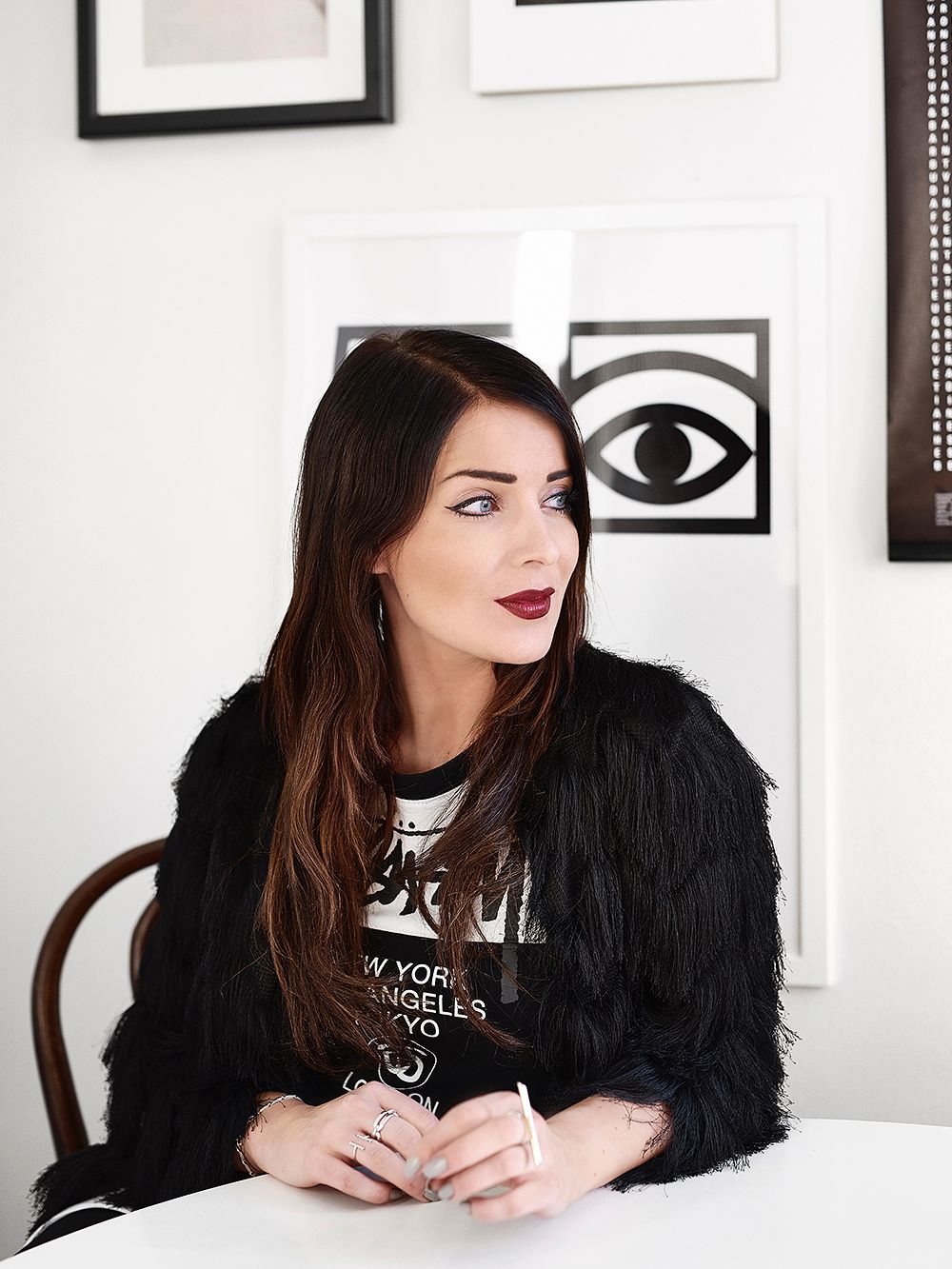 In addition to the large tabletop commissioned as the facility's centerpiece, a Lundia shelf with desk surfaces sits at the kitchen entrance. Work done there can easily be hidden behind the adjustable desktop.
Seppänen coated the shelf surfaces across from the entrance with lime plaster, so that they seem part of the wall structure. The window recess, created when the heating panel next to the window was enclosed, has also been plaster-coated.
The recess is the designer's favourite place and an outstanding display window. Passers-by stop to peruse its changing arrangements.
See also:
• DCW éditions' Mantis BS2 wall lamp >
• Vitra's DKR Wire Chair >
• Hay's Paper Porcelain tableware >
Text: Taina Ahtela Images: Pauliina Salonen Portrait: Riikka Kantinkoski
The story was originally published in Avotakka's issue 3/2019.