Designed by Hans J. Wegner, one of the top names in Danish design, the Wegner Ox chair is a real statement piece of furniture that differed from the mainstream of Scandinavian design even at the time of its creation.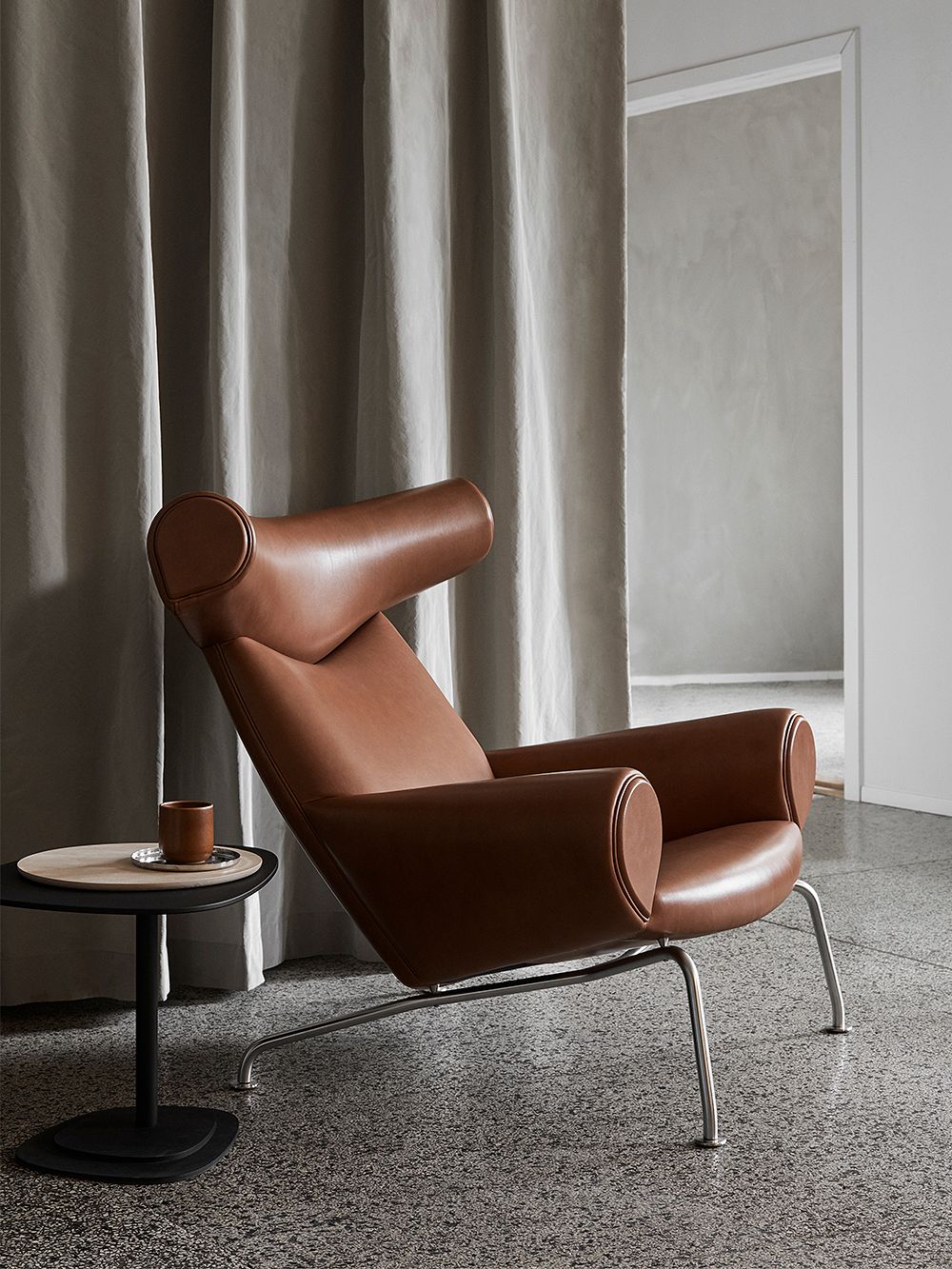 THE WEGNER OX CHAIR is certainly one of Danish designer Hans J. Wegner's more distinctive creations. The most striking feature of the design is the headrest that resembles the horns of an ox – this is also where the chair's name stems from.
Hans J. Wegner (1914–2007) is known as one of the pioneers of Danish modernism and one of the key figures of the Golden Age of Nordic design. And yet, the bold, masculine expression of Wegner Ox challenged the notion of Danish design in the 1960s with its rugged shapes and exaggerated proportions, as they differed considerably from the simple and understated lines typical of Scandinavian design at the time. Wegner later created the Wegner Queen chair, which mimics the form of the Ox chair, yet without its characteristic horns, to offer a lighter, more feminine match for the Ox chair's masculine presence.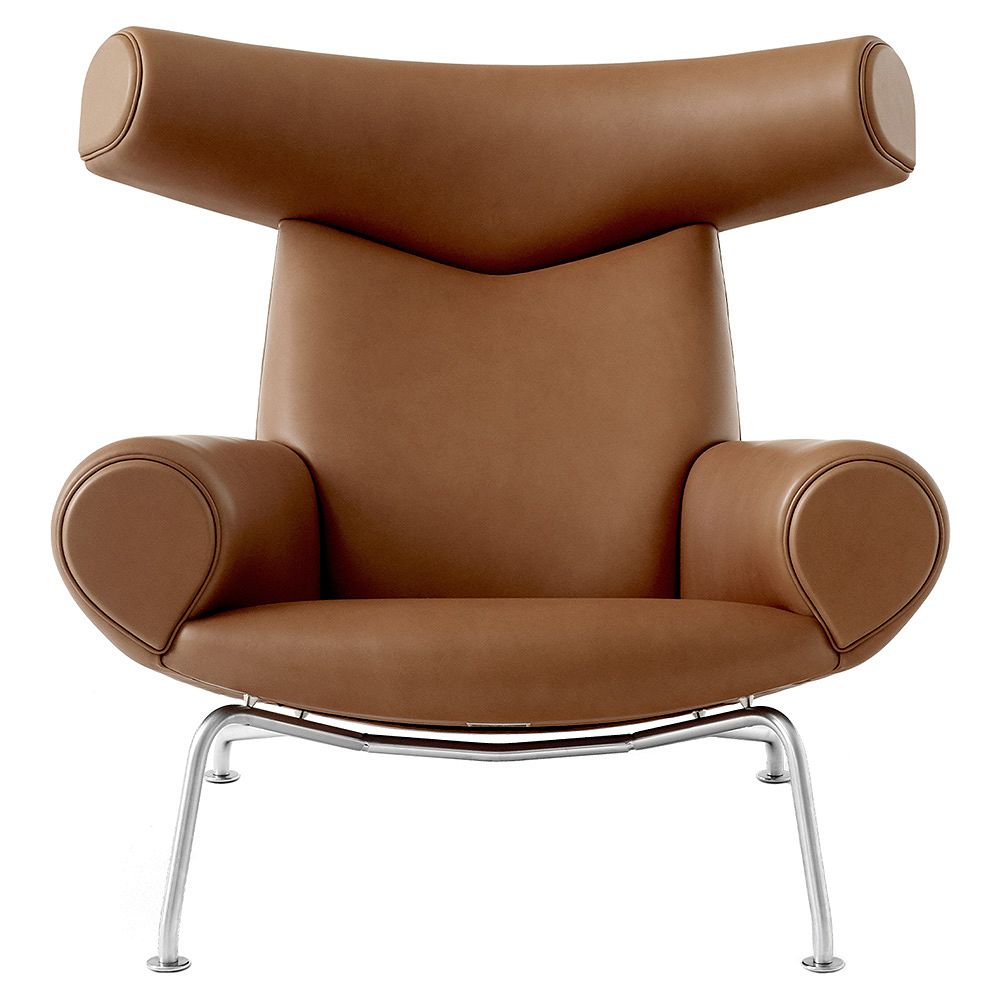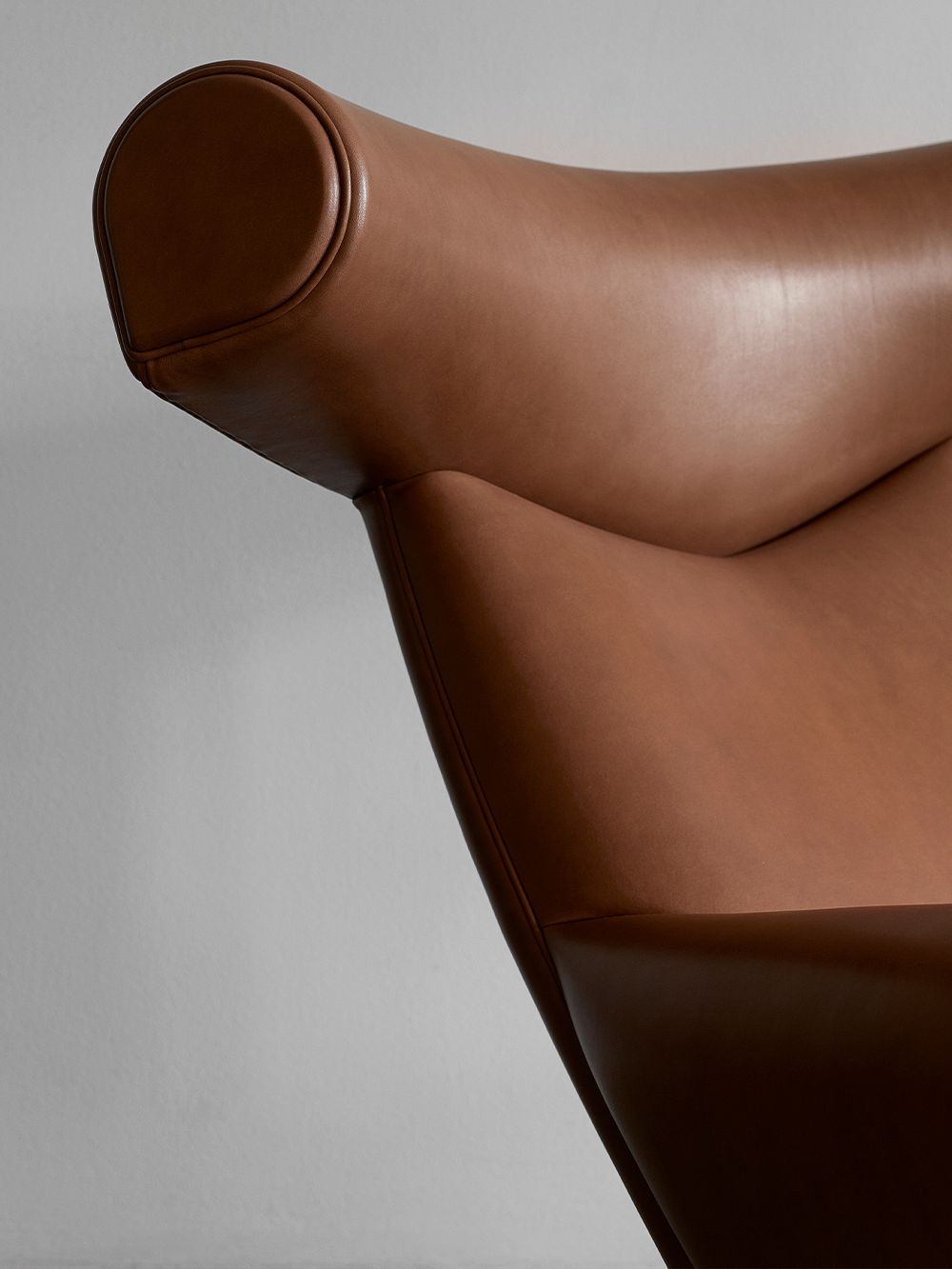 Since 2021, the Wegner Ox chair has been part of Fredericia's collection, but it has previously been manufactured by A.P. Stolen and Erik Jørgensen. The lounge chair's voluminous form presents a challenge for the manufacturer, as the chair needs to be upholstered by hand. The task requires not only precision but also physical strength, and it takes a whole day to make one single chair.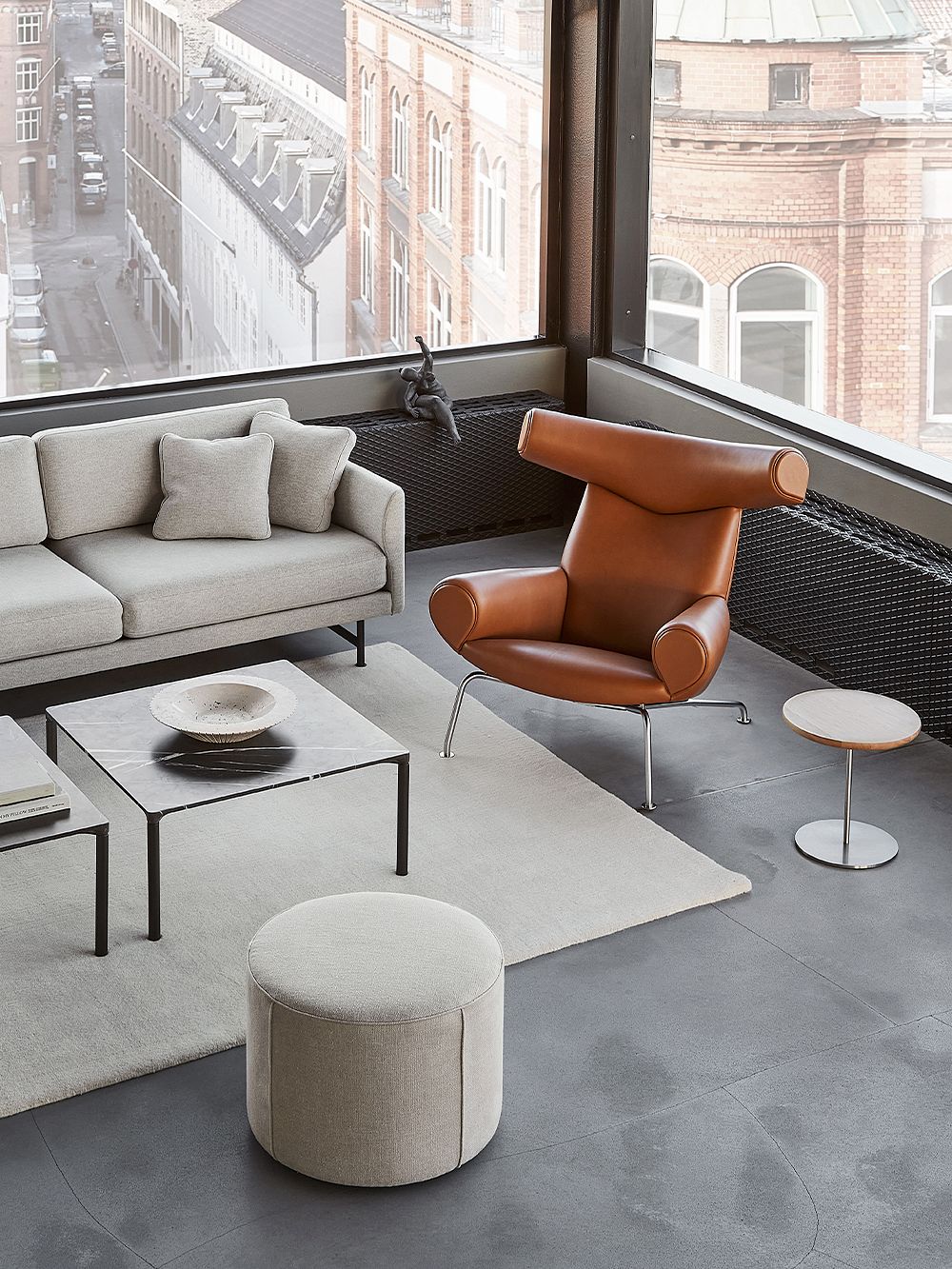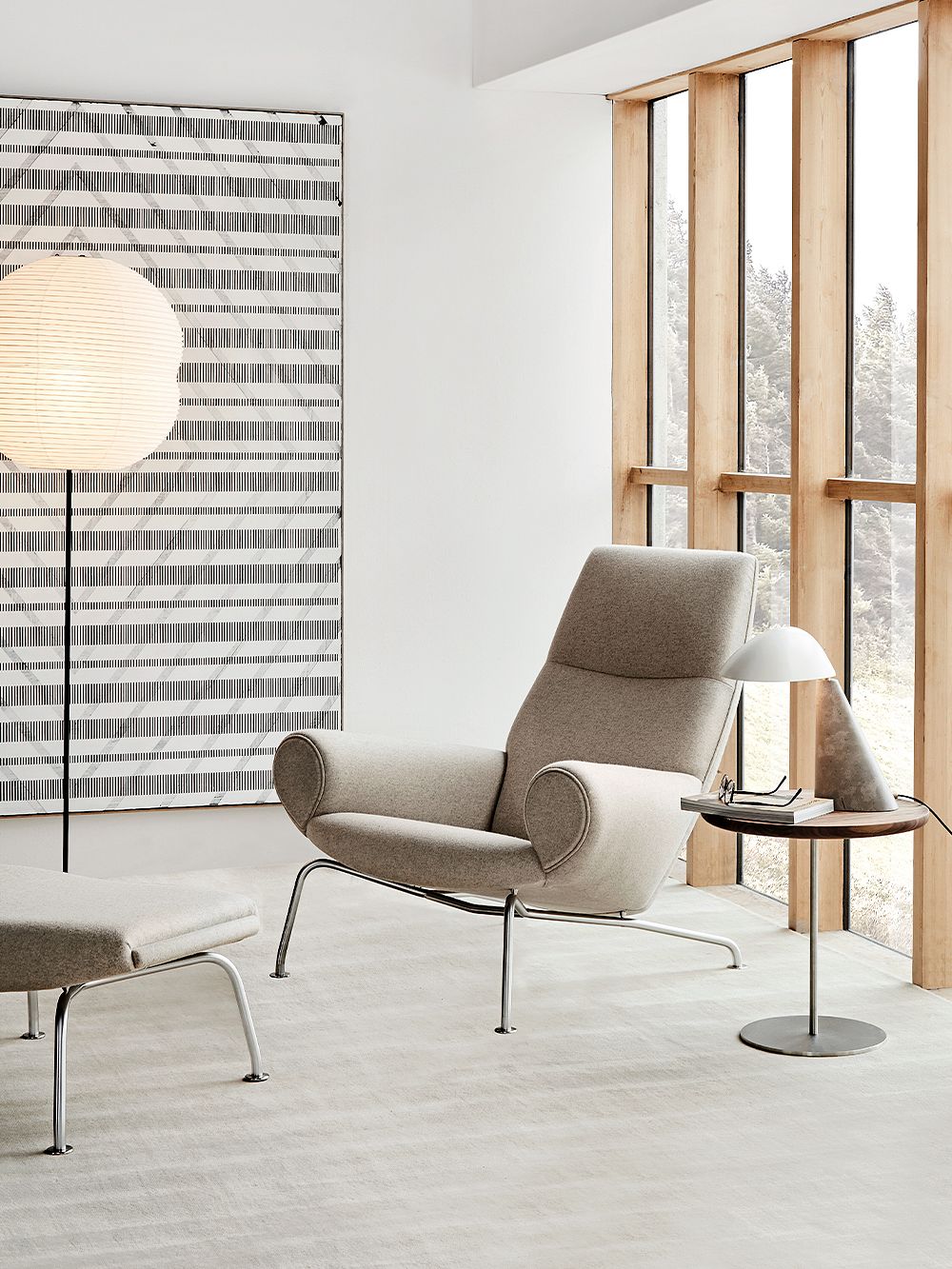 During his career, Hans J. Wegner designed a whopping 500 chair models, many of which are now coveted design classics. Wegner Ox is reported to be one of his personal favorites and a design that he also included in his own home.
See also:
• All products by Fredericia >
• More designs by Hans J. Wegner >
Text: Design Stories Images: Fredericia