One of Fredericia's most iconic classics, The Spanish Chair, delights now in beautiful oiled walnut. The new edition of the safari-inspired armchair is finished with elegant black leather.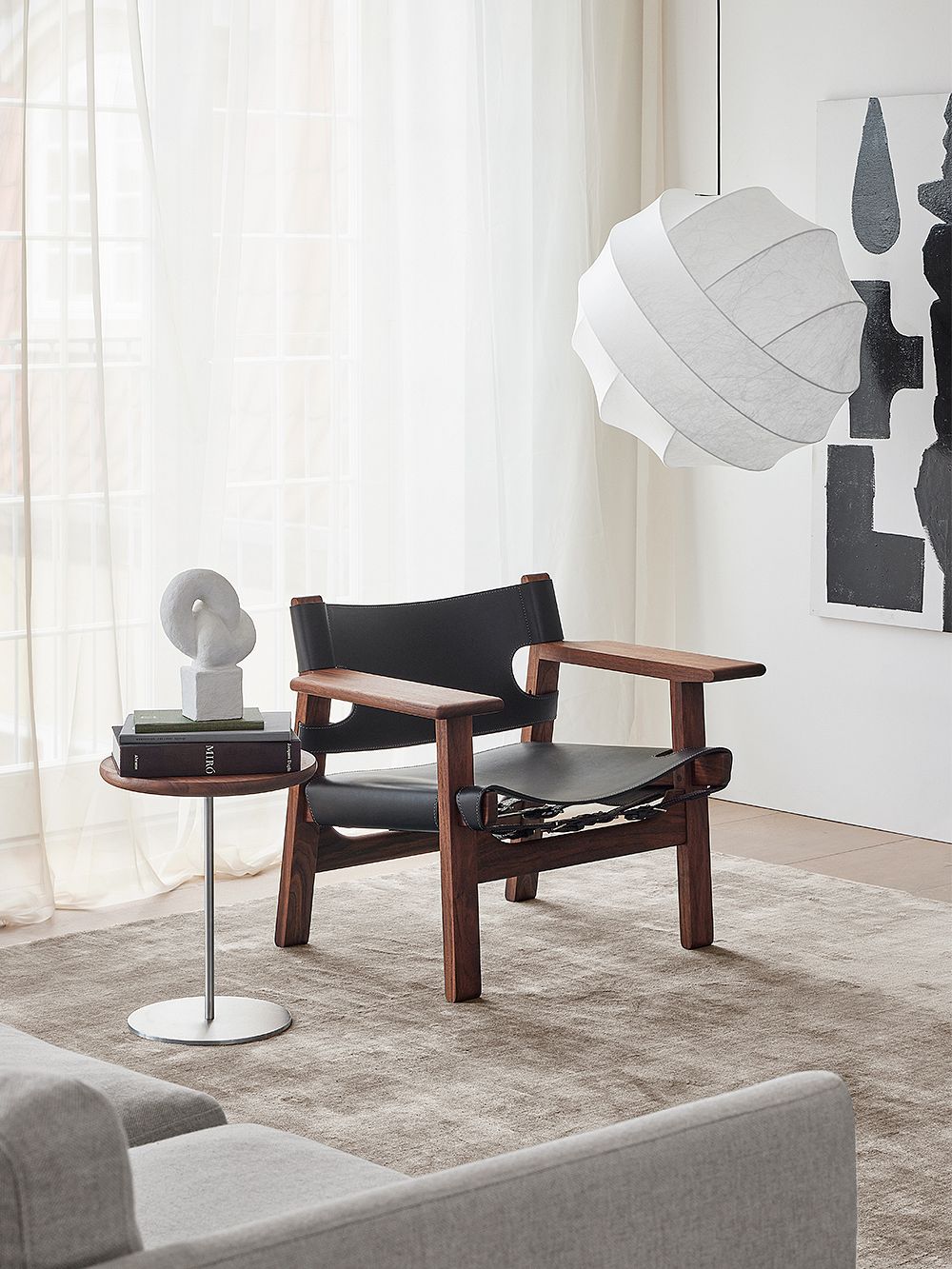 DESIGNED BY BØRGE MOGENSEN, The Spanish Chair is a well-known classic by the Danish furniture manufacturer Fredericia from 1958. The new color version consists of a sturdy walnut frame with an elegant black leather seat and backrest.
The unique yet timeless chair combines international influences with the cornerstones of Danish aesthetics: wood and leather. Indeed, the launch of the walnut variant reflects a growing interest in wood. The frame, made of 100-year-old American premium walnut wood, adds warmth to any environment.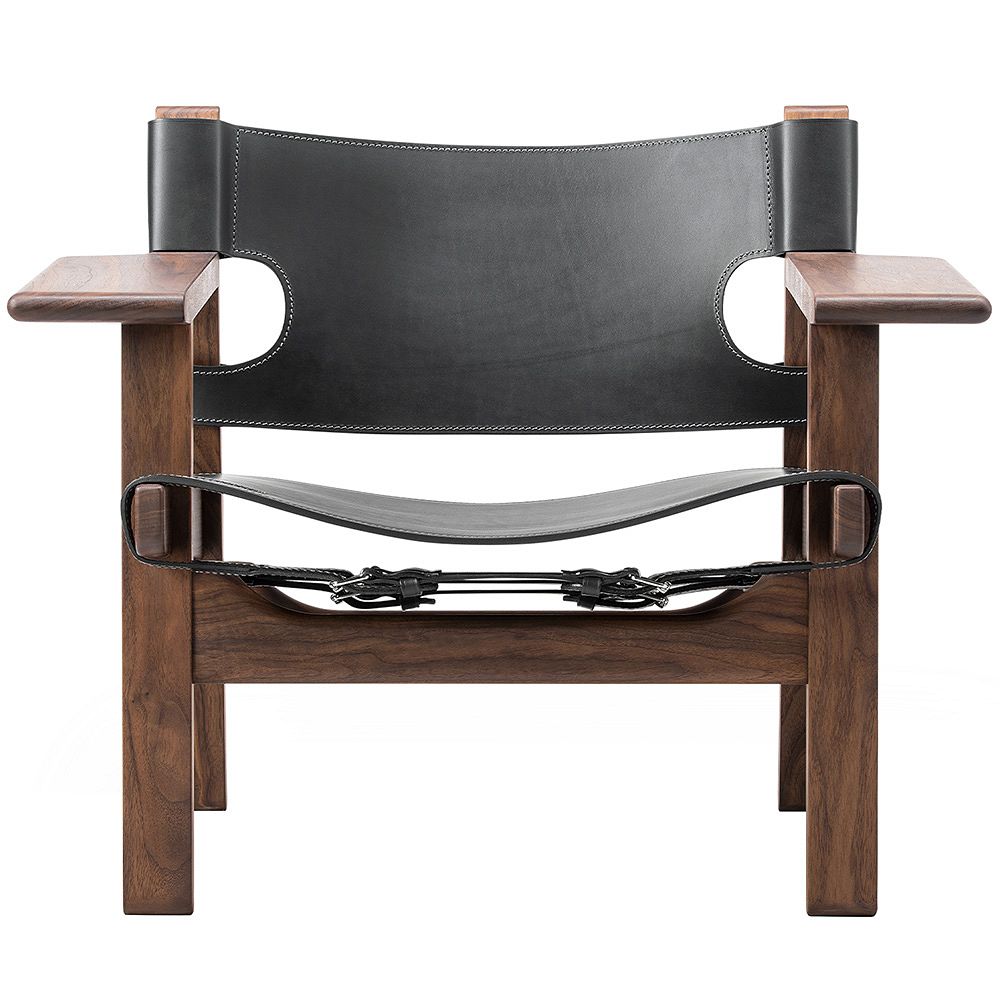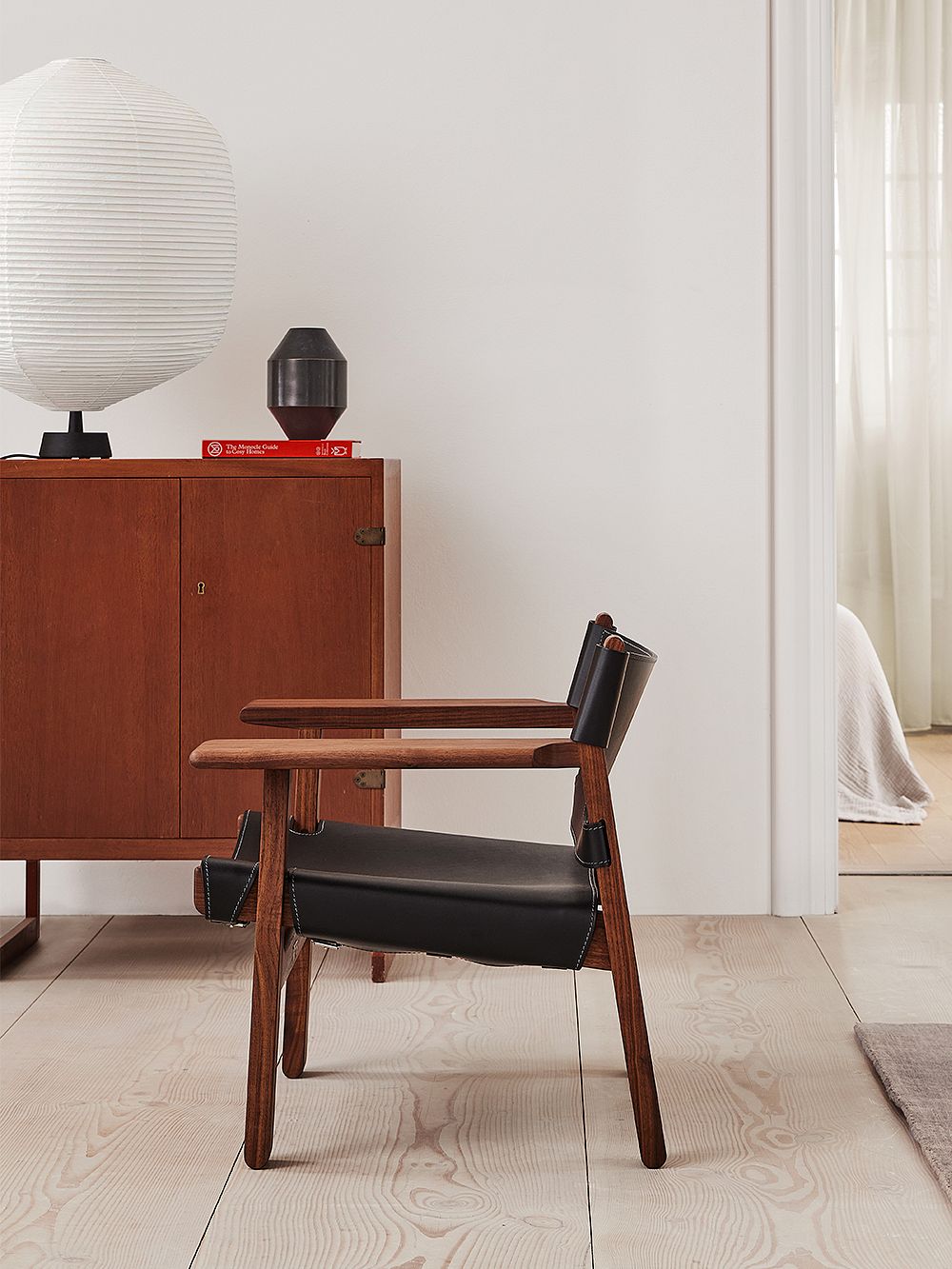 The Spanish Chair is complemented with wide armrests which also function as practical little tables. Mogensen found the inspiration for the armrests from the chairs he saw while traveling in Spain through areas influenced by old Islamic culture. Due to the broad armrests, the Spanish Chair can be used without a separate side table, making the surrounding space more open.
The name of the chair also refers to a medieval Spanish furniture technique in which saddle leather was attached to a solid wooden frame. Mogensen created several variations of the technique, the first time already in the Hunting Lodge collection in 1950 – the Spanish Chair has influences from the rustic lodge atmosphere.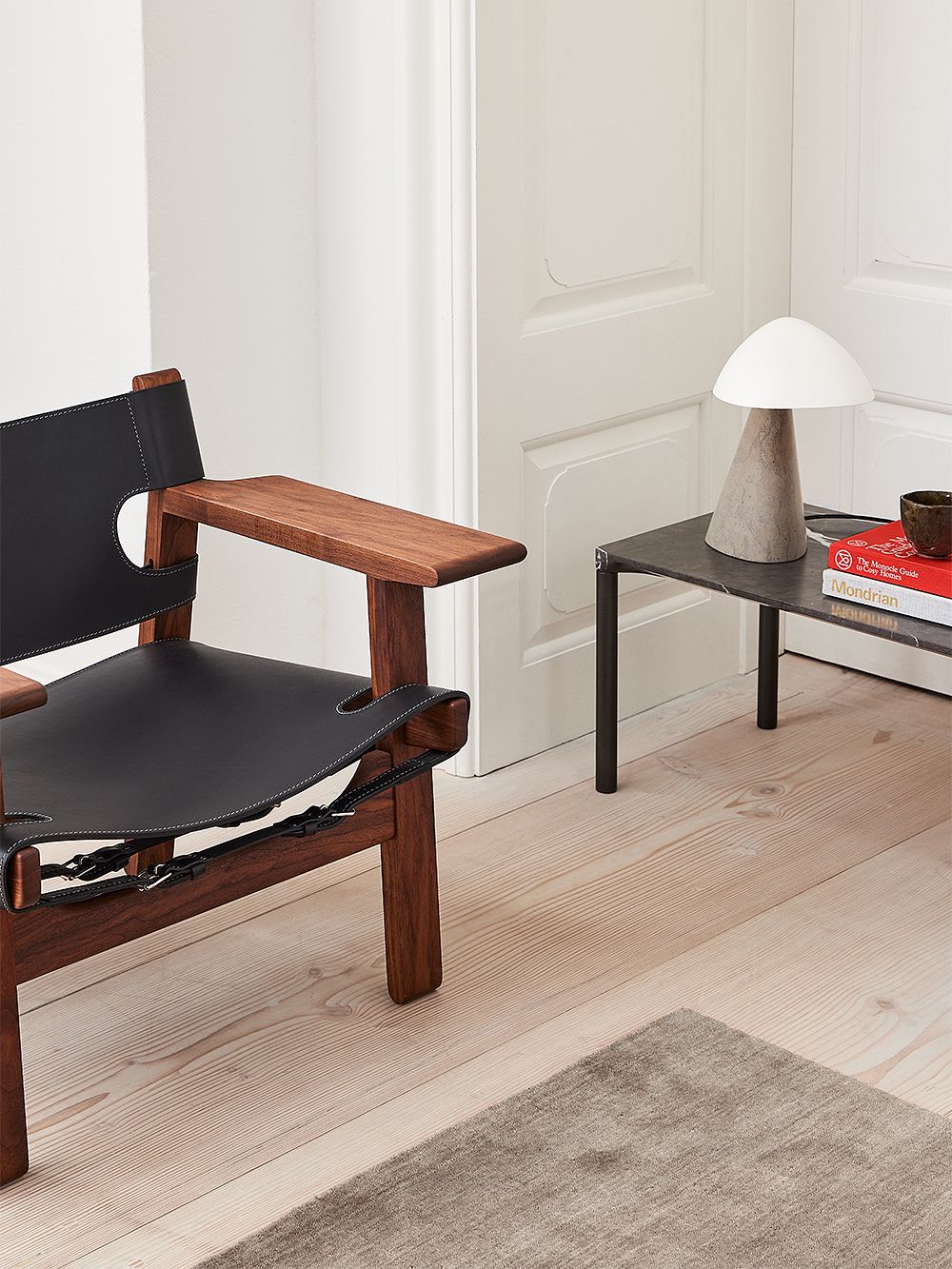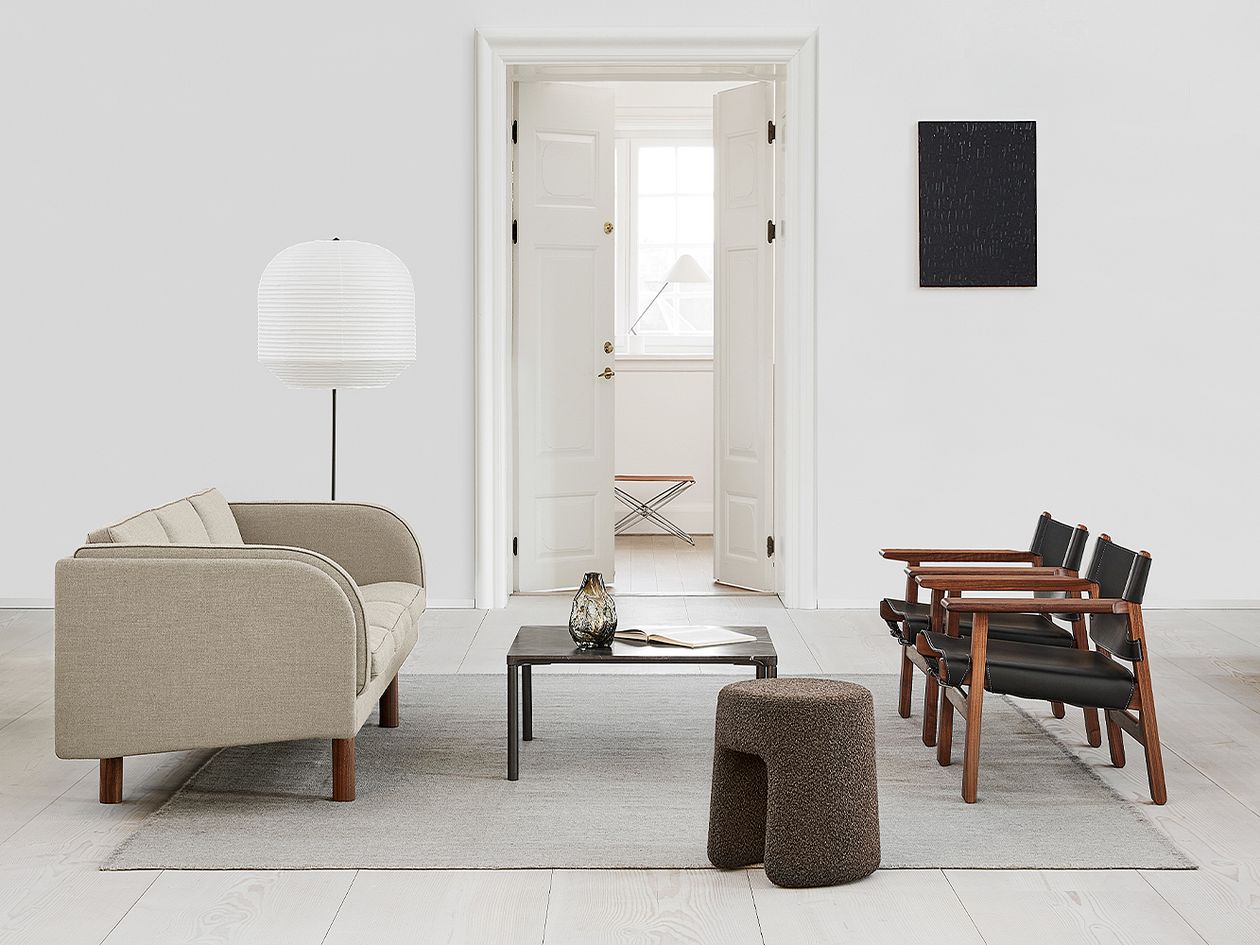 The refined appearance and exciting details make The Spanish Chair a true classic representing Mogensen's desire to create functional furniture that enriches people's everyday lives wherever they live, work or relax. The chair invites you to spend a good time whether you place it as an impressive statement piece in the bedroom or groups of several chairs in the living room.
See also:
• All products by Fredericia >
• All products designed by Børge Mogensen >
Text: Design Stories Images: Fredericia