Arabia's new Moomin mugs feature the adventures of Thingumy and Bob and the Hobgoblin with his black panther. The colorful illustrations based on Tove Jansson's Finn Family Moomintroll book and its drawings have been made by designer Tove Slotte.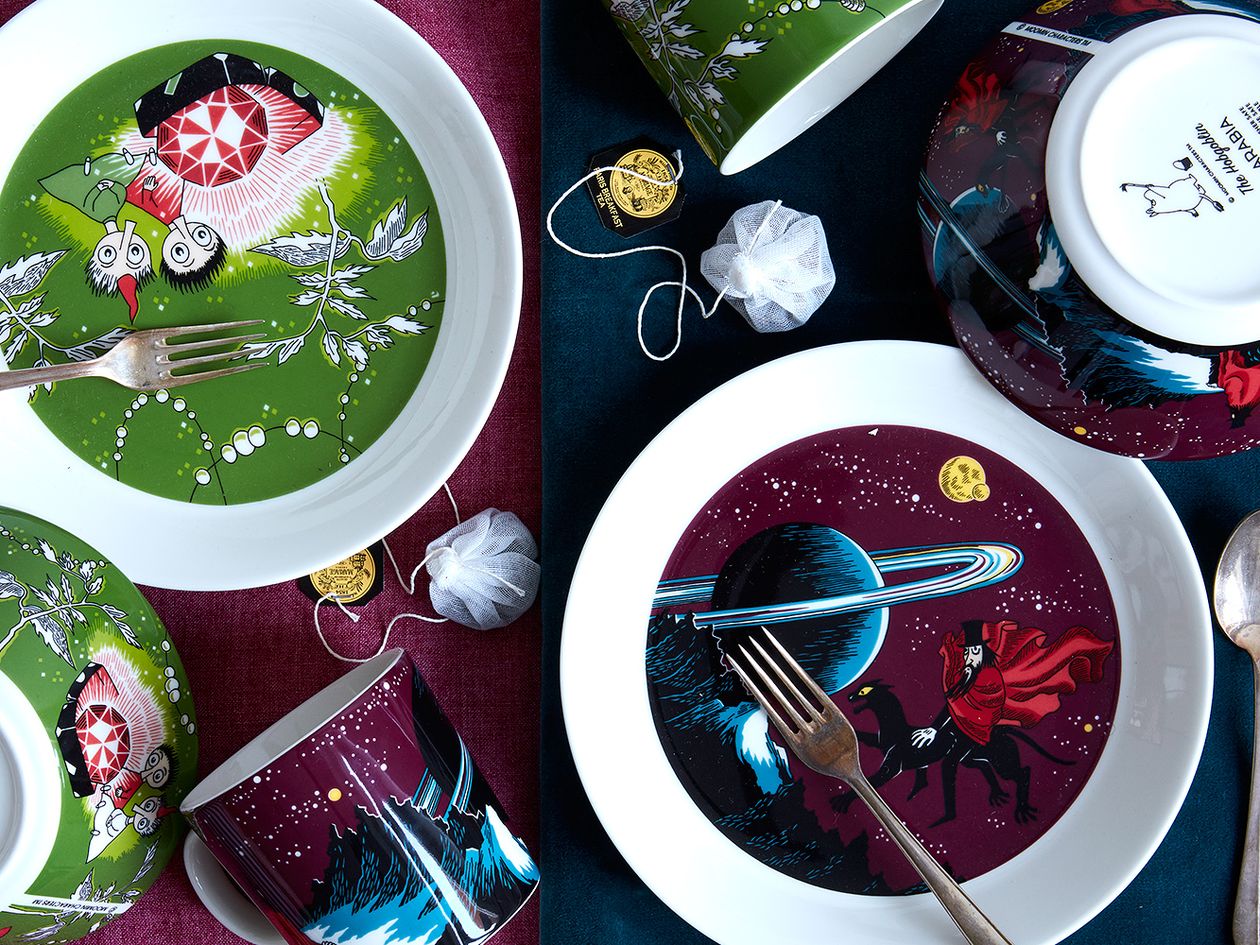 ARABIA HAS LAUNCHED six new Moomin tableware pieces that have illustrations based on Tove Jansson's book Finn Family Moomintroll. This year, it will be 70 years since the original Swedish-language edition was published.
Moomin fans can add to their collection of tableware with dishes that feature Thingumy and Bob, who are hiding the King Ruby in their suitcase, as well as the mysterious Hobgoblin riding a black panther. The characters of Thingumy and Bob are based on Tove Jansson and theatre director Vivica Bandler, and the ruby has been interpreted to symbolize their relationship.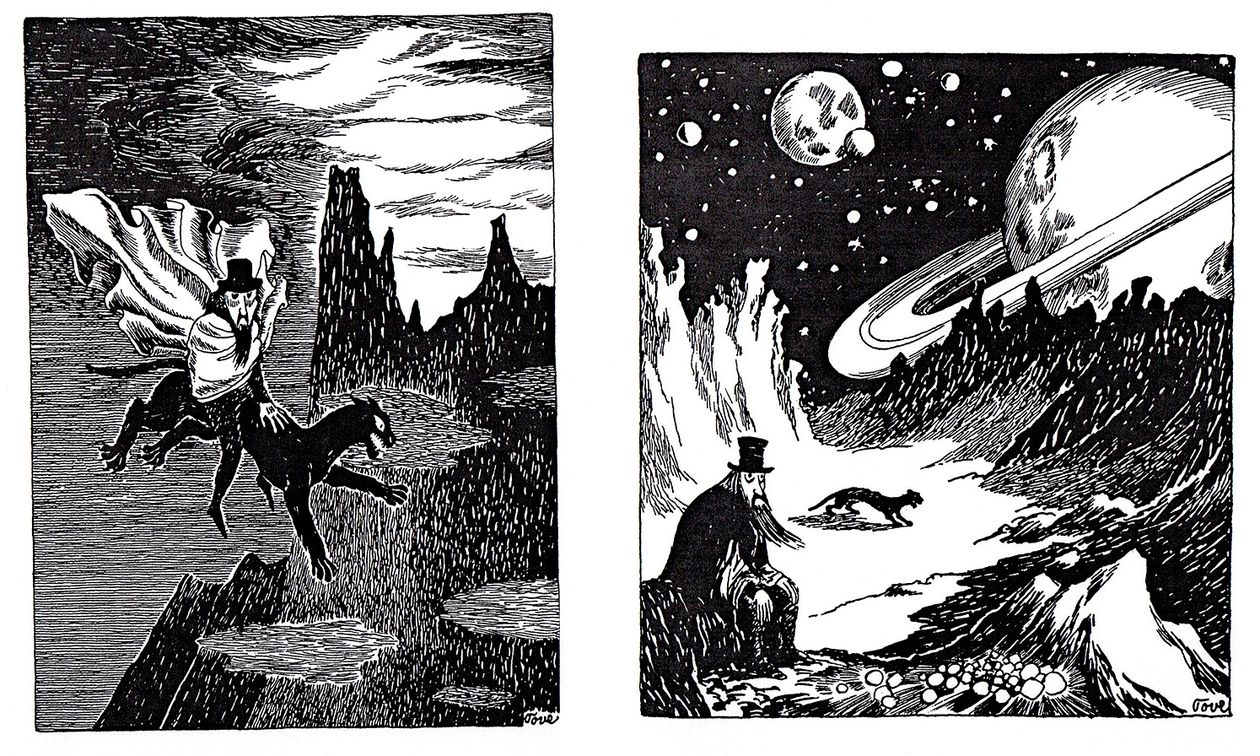 The person behind Arabia's Moomin illustrations and products is designer Tove Slotte. The design of the character tableware is based on consumers' wishes as well as future color trends, and the process takes approximately two years. Slotte always uses Tove Jansson's original drawings as the basis for the illustrations that she examines together with Arabia.
"I detach the originals from their background and make a draft of a whole. I often draw a unified background for the composition where I try to use one of Jansson's drawing elements," Slotte says.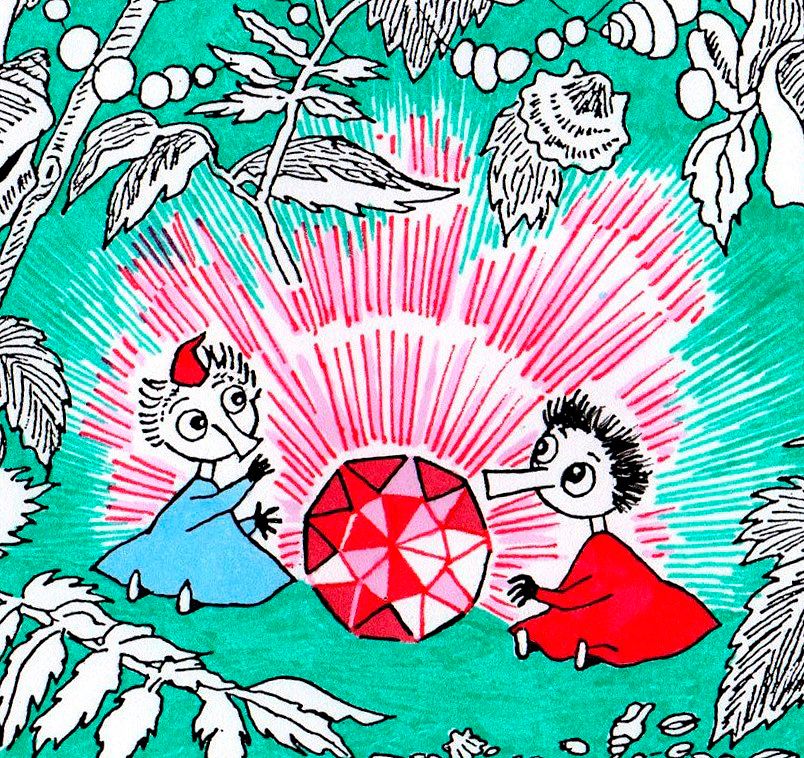 She draws the composition elements by hand and colors the background with manga markers that have a soft, brush-like tip. Since most of Tove Jansson's originals are black and white, Slotte has the freedom to play with colors in her work.
"The colors must fit in as a part of Arabia's tableware collection."
"The color must fit in as a part of Arabia's tableware collection and strengthen the special features of each character," says Business Manager Nora Haatainen, responsible for Arabia's license products, regarding the color experimentation for the illustrations. When the colors have been selected, the final drawing is finalised on glassine both in color and black and white. After scanning and digital processing, the illustration is ready to be placed on the surface of the dishes.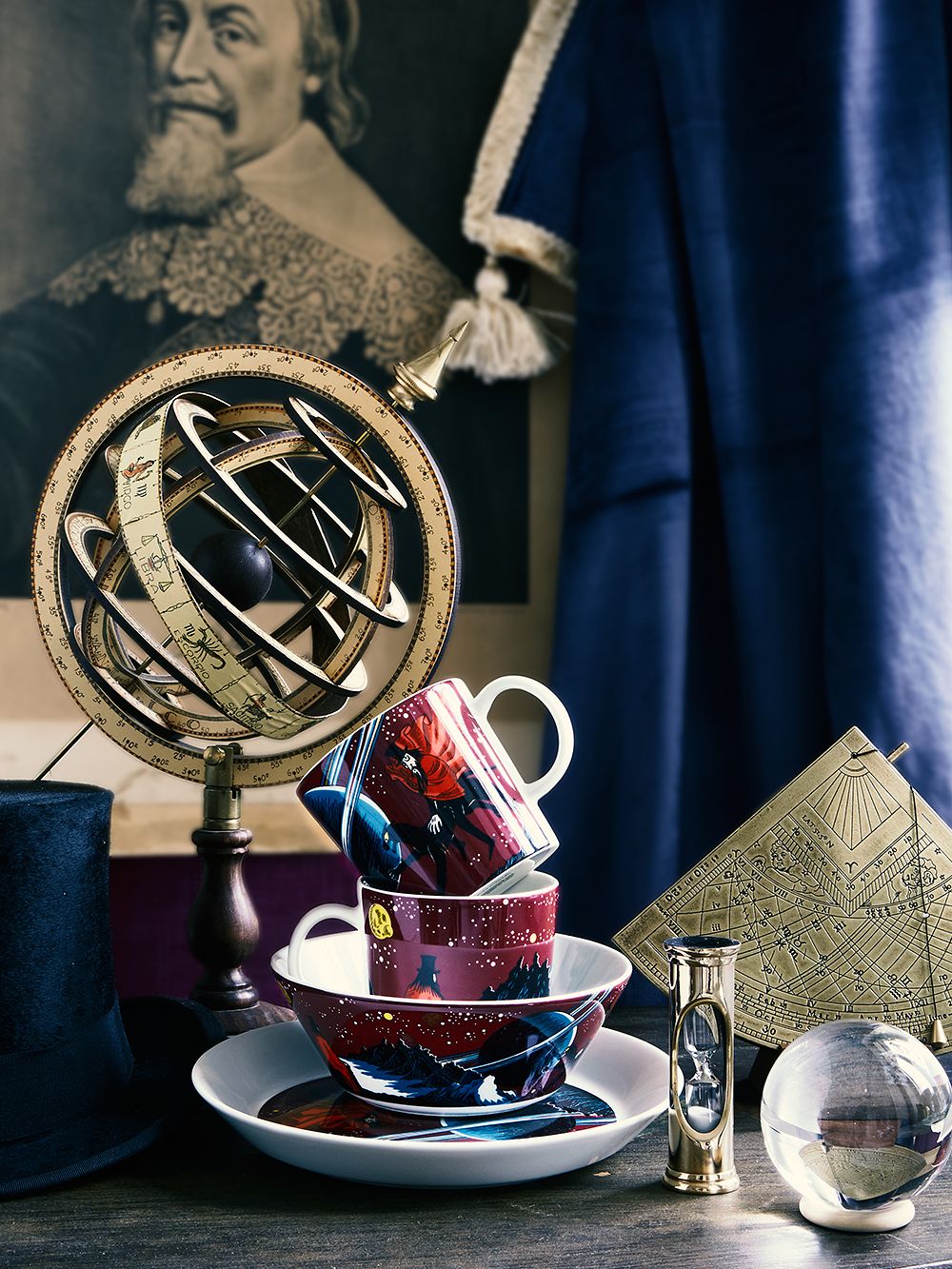 Arabia's new Hobgoblin and Thingumy and Bob mugs, bowls and plates are now available at Finnish Design Shop.
See also:
• Arabia's products >
• All Moomin products >
Text: Laura Hallikainen Pictures: Arabia