"Are my interior design solutions timeless, and how could I ensure that they are?" asks Design Stories columnist Hanna-Katariina Mononen, who wants a home that she can maintain unchanged for years to come.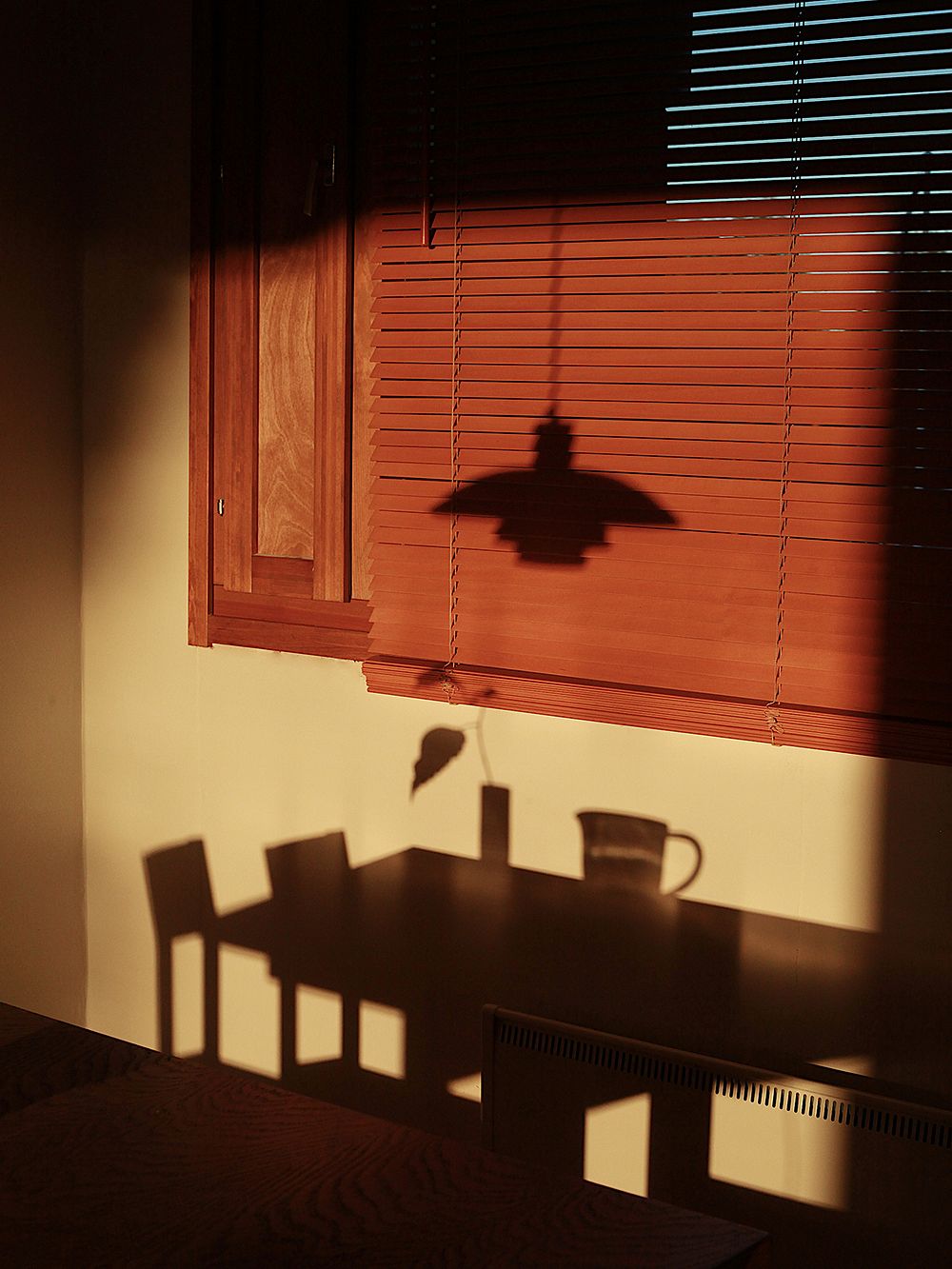 I WANT TO TELL YOU SOMETHING. I am not actually interested in interior decoration. I am, however, interested in having a place of my own, and the aesthetic and functional features of this place are not insignificant to me. This means I am very interested in the destination, but have little regard for the journey, so to speak.
My favorite homes are the ones where time stands still: the ones that seem to exist outside the world at large and form their own, independent reality. In my own home, I want to keep things peaceful and, above all, unchanged. But my goal may be paradoxical in itself, for would not the goal of keeping things "unchanged" require me to remain at my starting point and not do anything at all?
The most grueling part of the journey is the uncertainty. I try to pick out new solutions and items for my home at an ever-decreasing pace, but every time I have to make a choice, the familiar fear and uncertainty are there: is this solution timeless, and how can I be certain that it is? All in all, it seems rather daring to describe something as timeless. I think the term represents the best of what aesthetics have to offer, but at the same time, I feel like it is used rather carelessly for a variety of things. Then again, only a select few things can withstand the harsh test of time as well as would be expected of something described as completely without time.
"All in all, it seems rather daring to describe something as timeless."
It is sometimes difficult to discern and understand which factors affect our choices. We are continuously – even against our will – faced with different kinds of visual stimuli that demand our attention and challenge us to question our previous notions. When you are repeatedly exposed to something new and enticing, it becomes harder and harder to ignore it. It takes effort to distinguish which of the things we encounter actually match our own innate taste and which are simply fragments of a passing trend that we have internalized without realizing it. Or are these two things too enmeshed for us to tell them apart?
Even our own taste, which we may see as unchanging and untouched by trends, does not exist in a vacuum, but rather changes and develops over time, just like our personalities – with or without the influence of trends. The last hill that those striving for an unchanged interior must climb is our own gaze. It would simply love the thrill of mixing things up a bit and may therefore easily condemn things we once found good as boring in the long run. For us humans, "different" often equals "interesting". Perhaps evolutionary scientists could explain why.
I, however, do not have a solution to my problem. First and foremost, this is a cry for help: I would like to lock the materials, shapes and shades of my home in place forever and focus on thinking about something entirely unrelated. Something like evolutionary sciences.
---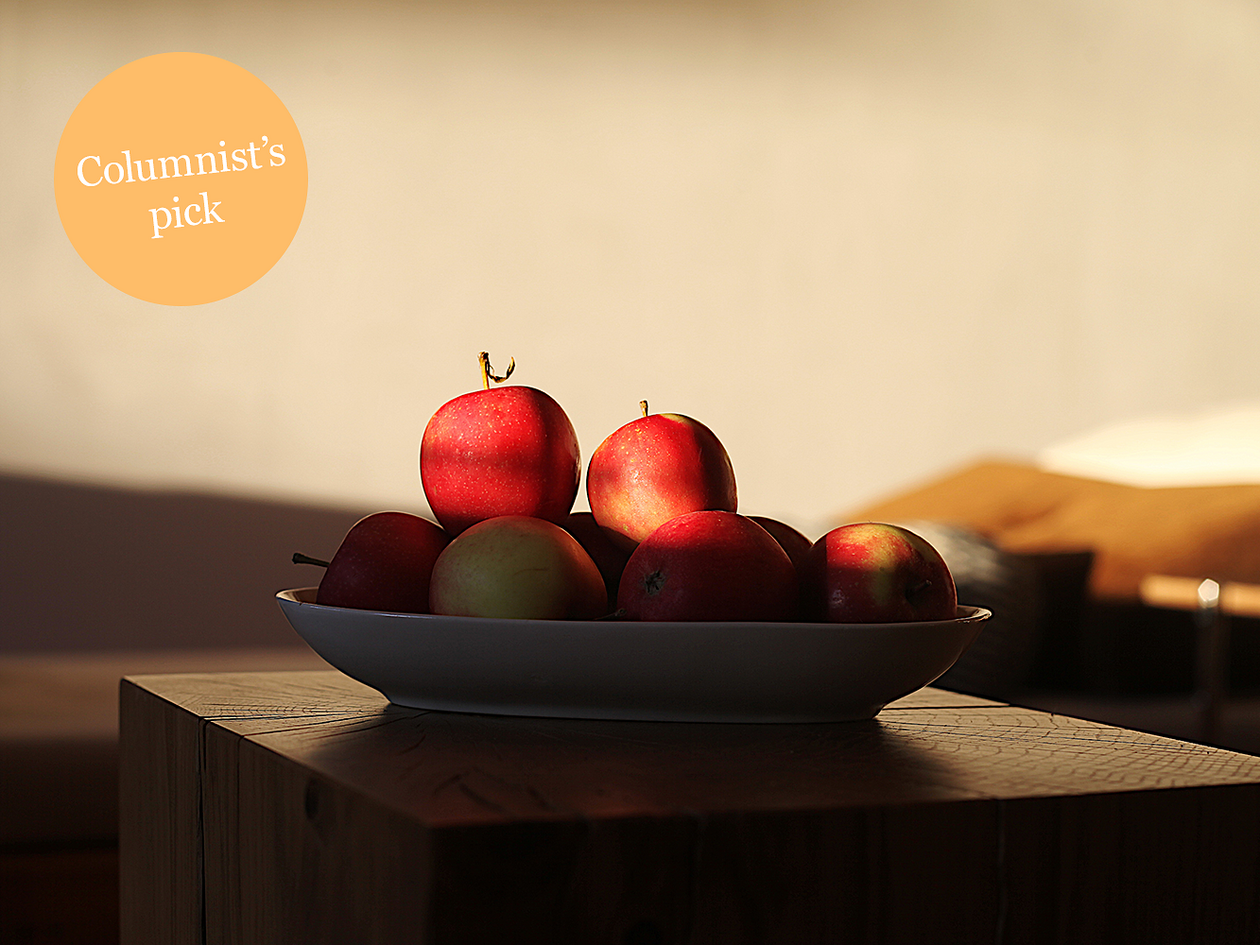 My recommendation: Fresh homegrown apples
AT THIS TIME OF THE YEAR, fresh apples can be found on the apple trees growing in your yard, at the marketplace and in the store. Make the most of the harvest season and spend the weekend making jams and juices for the winter!
---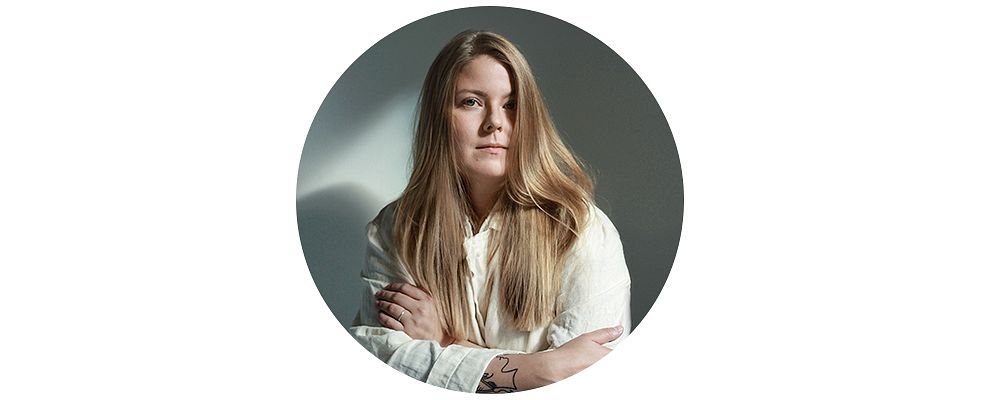 The author, Hanna-Katariina Mononen, reflects on the issues of a beautiful and sustainable life in her monthly column for Design Stories. She thinks that just like in life, in the home, the most beautiful parts are unplanned – and often relatively ordinary as well.
Text and image: Hanna-Katariina Mononen