In this column, Avotakka's editorial staff present their favorite products and interior design solutions that have proved functional in their own homes. Producer Arja Kuittinen selected products that are perfect for summer trips and make for great gifts when visiting someone's summer cottage.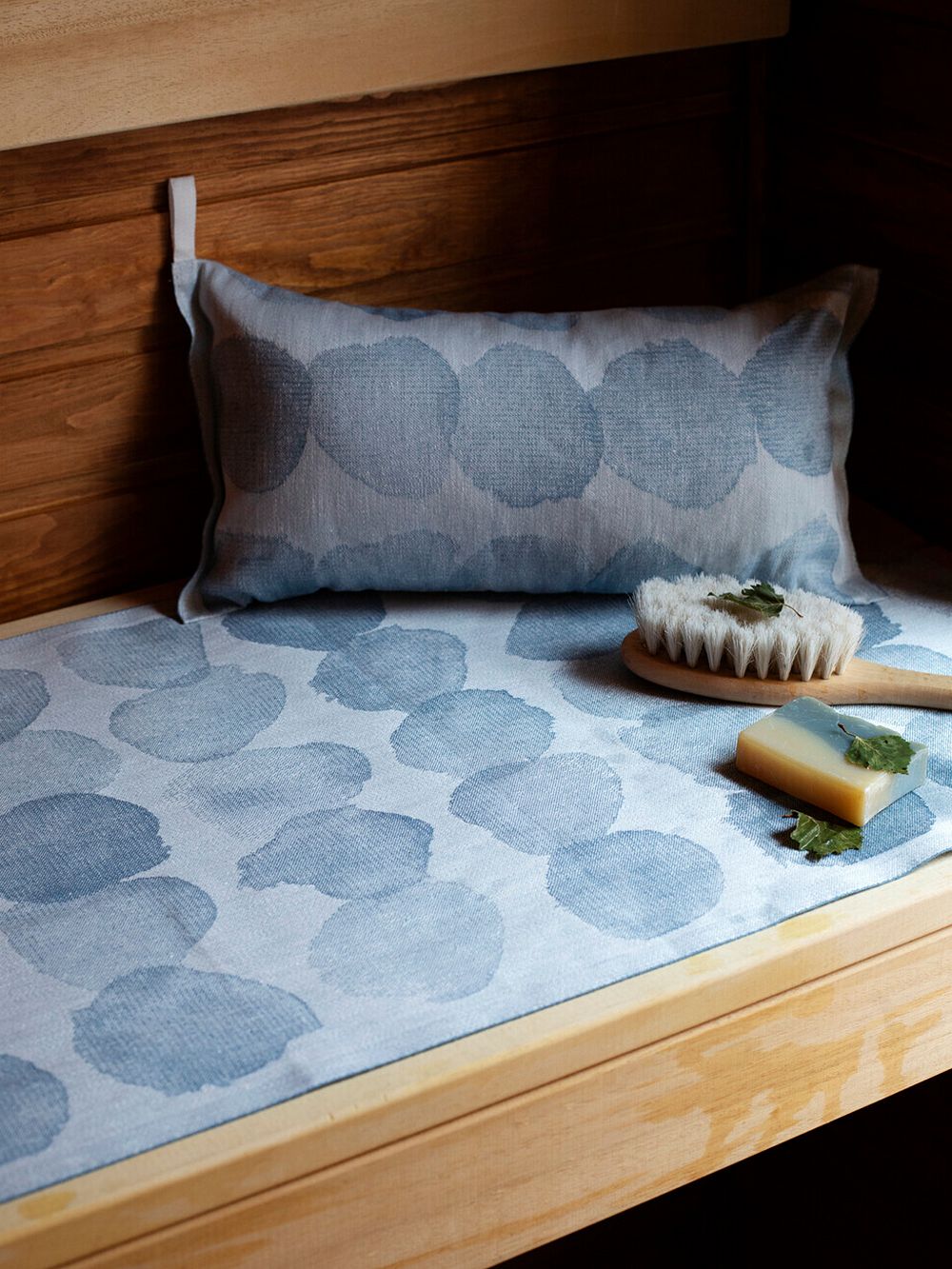 1. For sauna enthusiasts
"Many planned visits were not made during the pandemic, which is why this summer, it'll be all the more fun to visit people at their summer cottages and enjoy evenings bathing in a sauna. When visiting someone's holiday home, I like giving the host something that can be used for a long time. Depending on the recipient, the gift can be a light-colored sauna pillow or sauna seat cover, for example. The Sade (rain) collection by Lapuan Kankurit features a pattern with a lovely lightness to it. I just hope that the name is not a sign..."
• Lapuan Kankurit Sade sauna seat cover >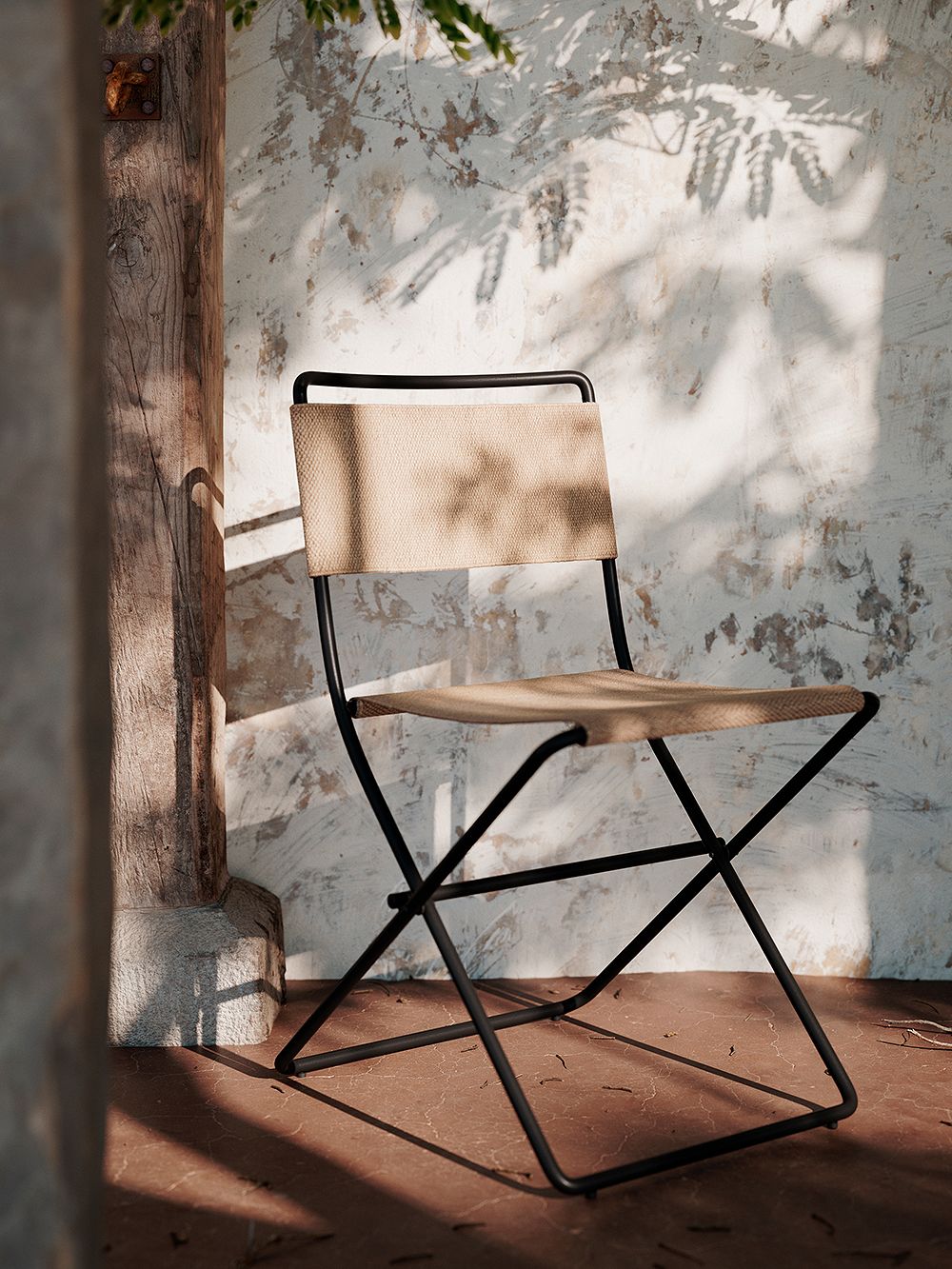 2. Compact chair for a park
"This summer, it's finally possible to attend summer events. How refreshing! Park concerts are my personal favorite, and for those, a light yet comfortable portable chair would be perfect. The handy Desert chair by ferm LIVING is easy to carry, as it only weight four kilos, and it also looks stylish. The classic model brings back happy childhood memories of camping trips made in the 70s."
• Ferm LIVING's Desert chair >
3. To the land of Nod
"The mattresses at holiday homes tend to be quite worn-out, and since sleeping is so enjoyable, I try to make sure that I have good sleeping conditions no matter where I spend the night. To achieve this, I take, for example, blackout curtains with me to overnight trips.
To be able to completely relax and rest during my trip to a cottage in the archipelago, I'd create a nice nest for napping in the yard. For this, I'd choose Fatboy's hammock in soft light blue. Perhaps I could even sleep there on a calm summer night with no mosquitos."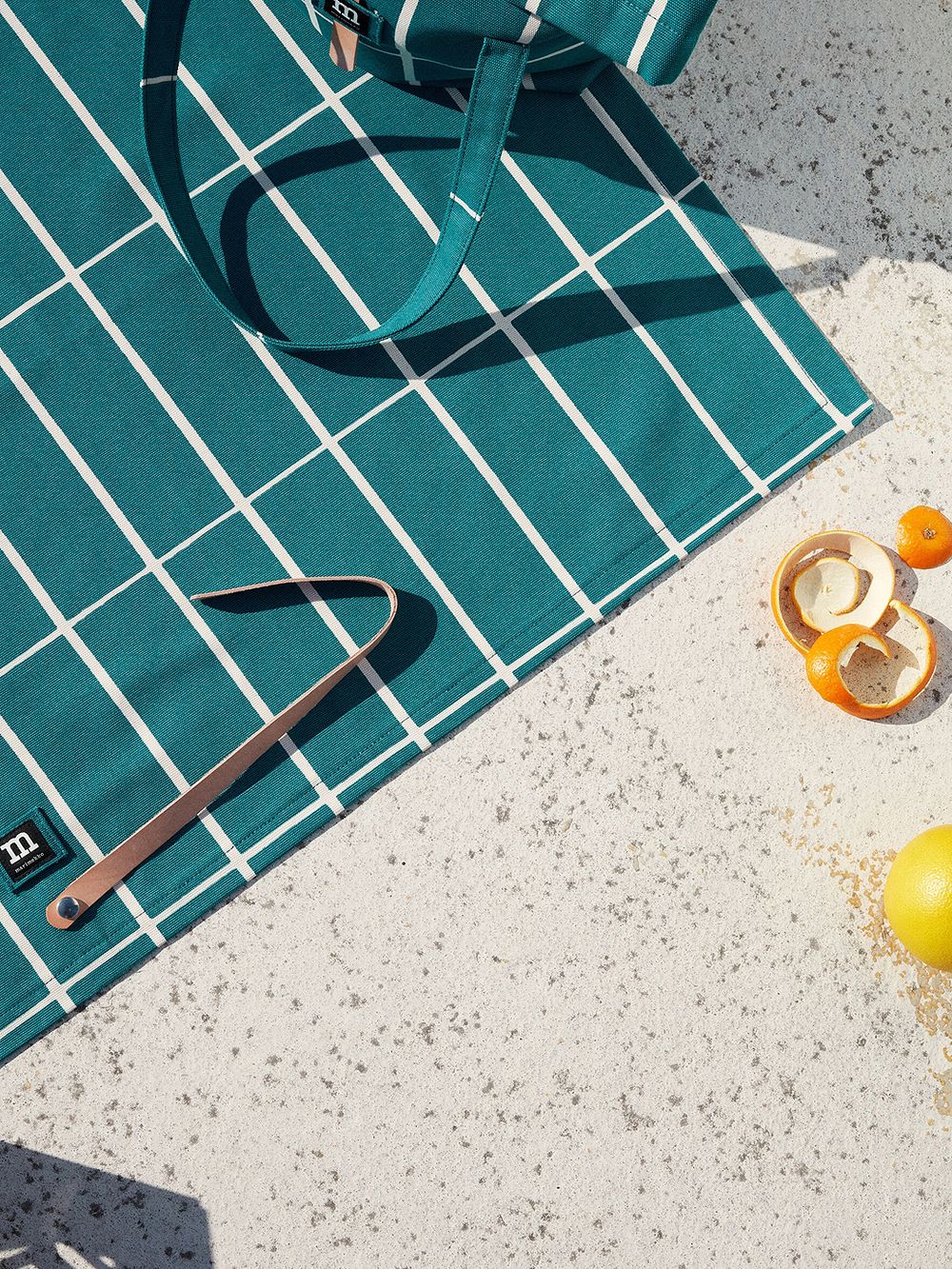 4. The Famous Five take a trip
"I also enjoy summers in the city, as long as I go to the beach and breathe in sea air often enough. And it's even better if I get to go on a refreshing sea trip to a nearby island. Even though the scenery is always great on such a trip, the best part may still be the packed lunch. I also like to set the 'table' beautifully when I'm on a picnic. A nice-looking picnic blanket, such as Marimekko's Tiiliskivi picnic quilt in preppy petrol, would create a perfect background for the tableware and delicacies. The collection also includes a handy picnic bag."
• Marimekko's Tiiliskivi picnic quilt >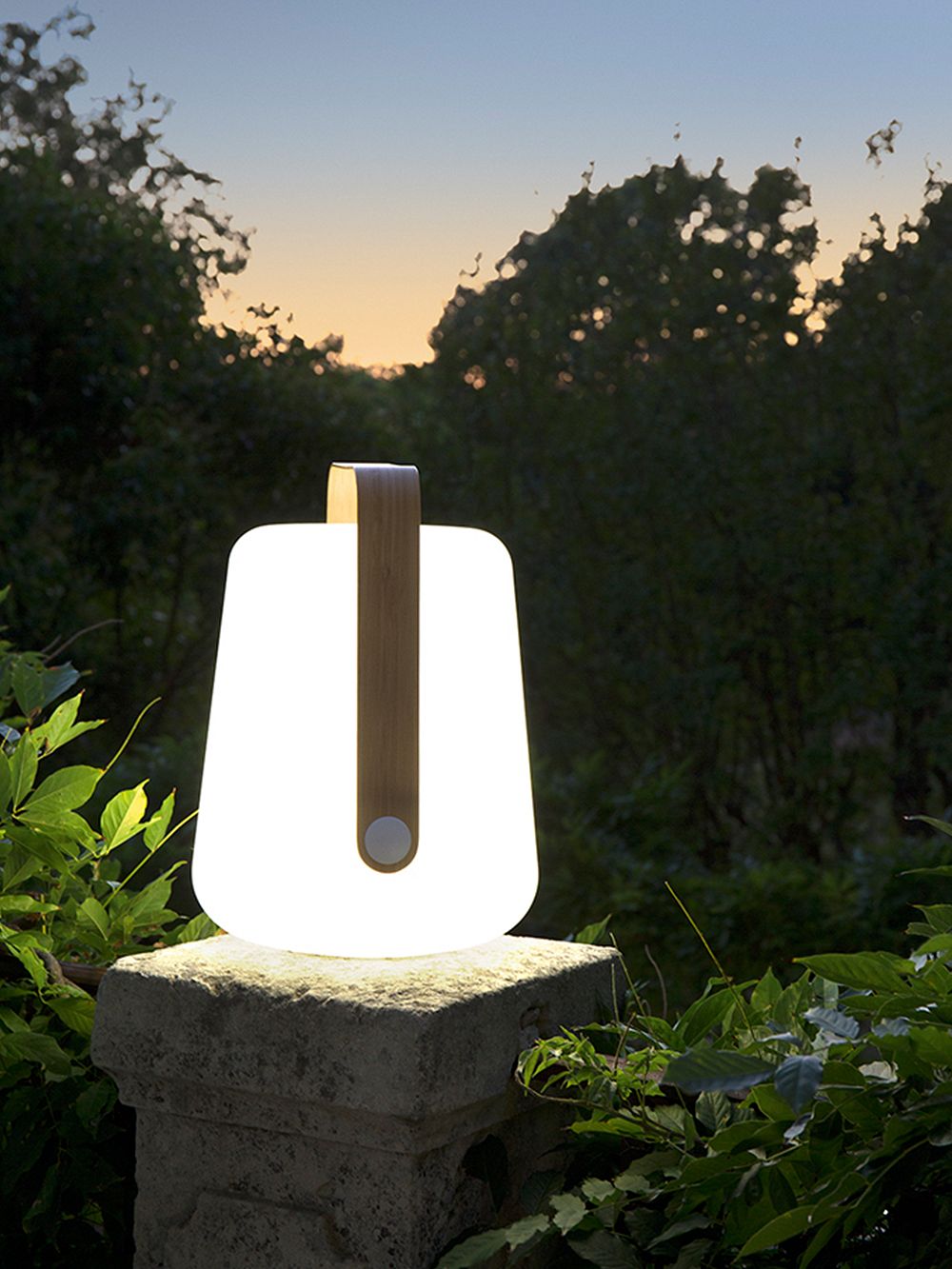 5. Cozy atmosphere at dusk
"You can never have too many lanterns when it comes to lighting up August evenings, as they create such a perfect atmosphere in the blue twilight. For a long time, I preferred candles, but they always need someone to keep an eye on them. Rechargeable lamps, on the other hand, allow for a more relaxed gathering. When you charge the lamp full at home, it makes for a handy companion to a lakeside sauna or cottage patio, for example.
Fermob's Balad lamp has many advantages: a handle that can also be used for hanging the lamp on something, a 14-hour battery life, as well as two different color temperatures and brightness levels. I don't like glaring lights, so this has the makings of a new favorite lantern."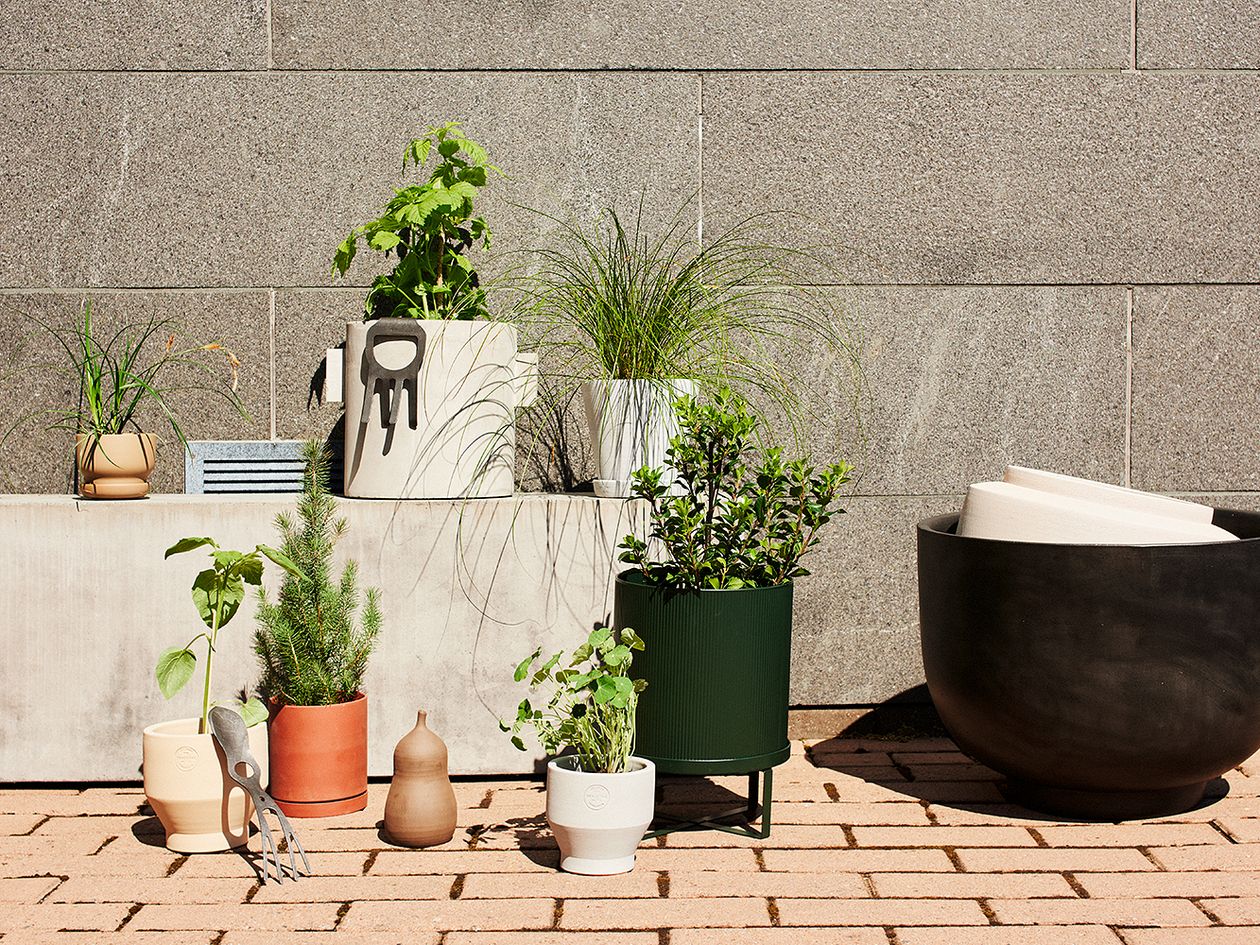 6. Retro pot
"Fine tuning the patio decor to make it even more lovely is a fun project with no end in sight and a dream of which I can realize a new part every year. This year, I could plant summer flowers in new pots. I have noticed that I've surprisingly started to warm up to colors popular in the 70s, such as dark green, brown and orange. The Bau pot by ferm LIVING is also suitable for a bigger plant, so it would make for a great eye-catcher for the patio. All I have to do now is choose the plant!"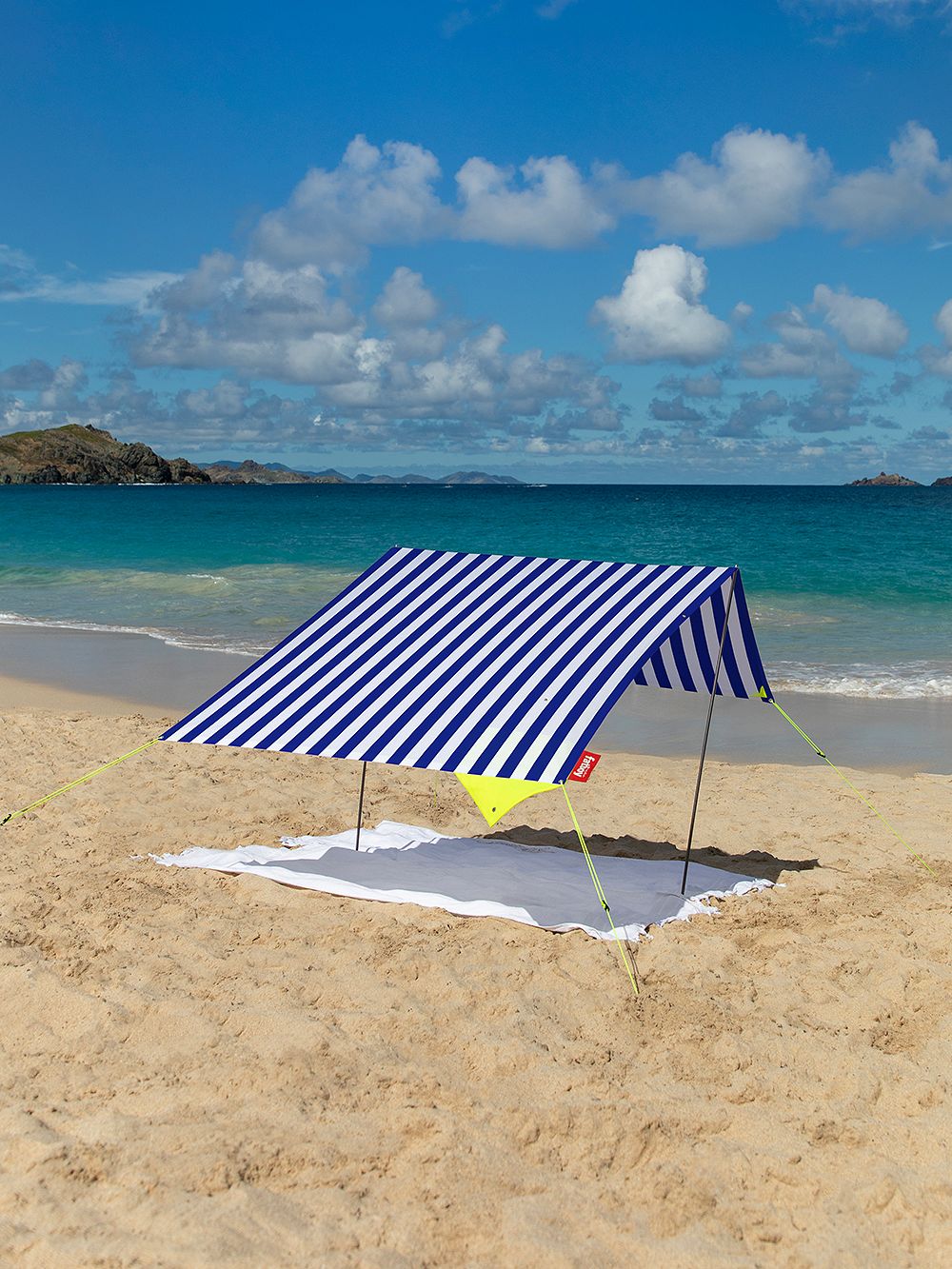 7. Beach dreams
"I dream of summer days on the beach – and in no less than perfect conditions: an optimal amount of sun and shade, with a slight refreshing breeze. However, the dream would not be complete without a proper shade, such as Fatboy's beach tent. Iittala's spacious Meno bag is great for carrying everything you need to the beach."
• Fatboy's Miasun Salin beach tent >
---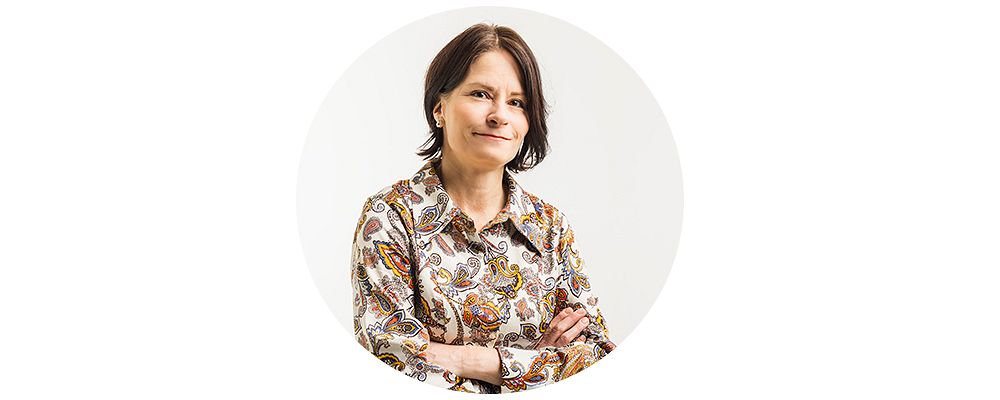 ---
See also:
• All outdoor furniture >
• Summer Shop at Finnish Design Shop >
Text: Arja Kuittinen Images: Manufacturers and Finnish Design Shop