Where can you enjoy the best afternoon tea in London or the tastiest cinnamon roll in Finland? Mondo chose the delicacies that are worth taking a trip.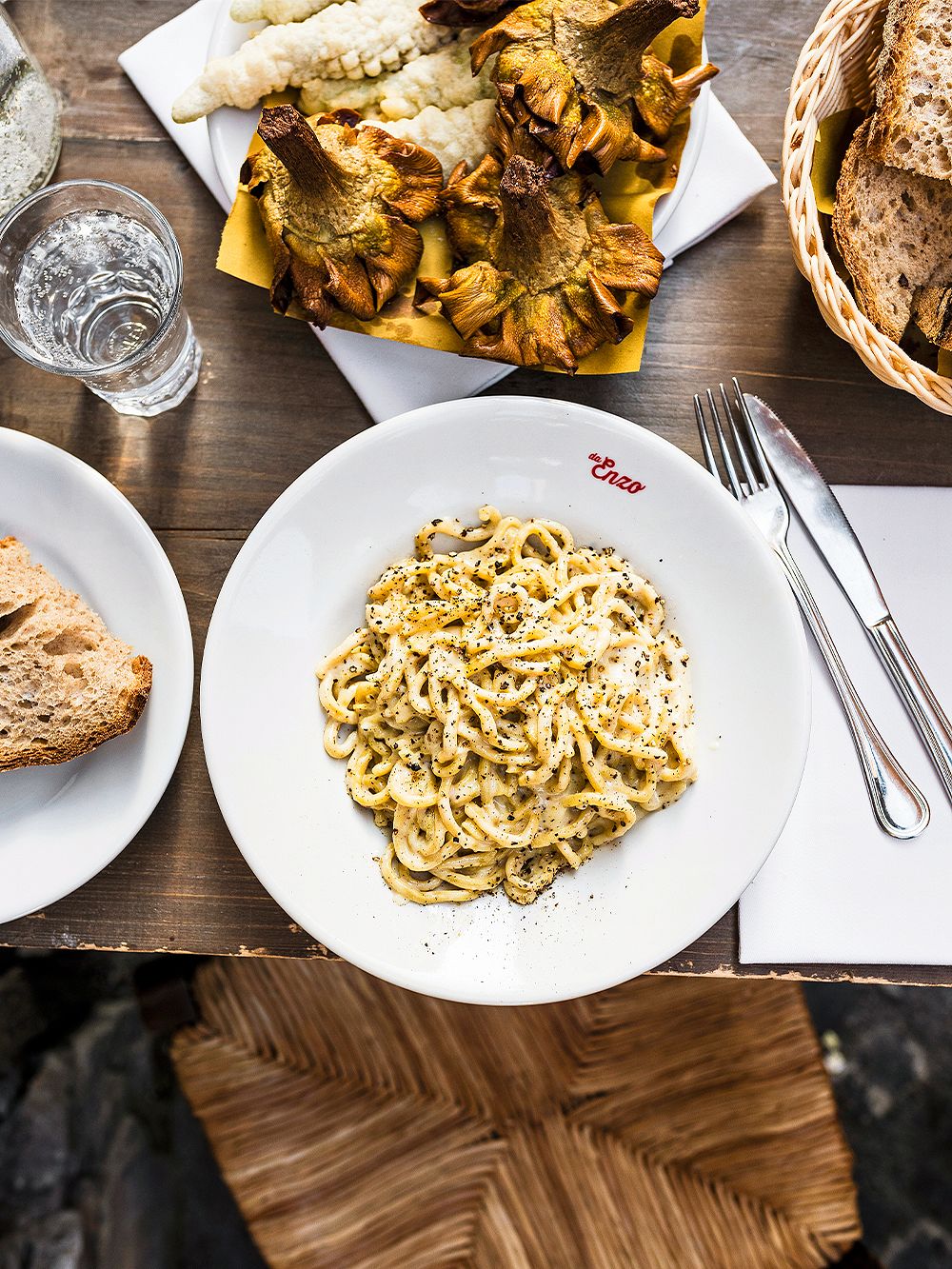 1. Cacio e pepe, Rome, Italy
Could this be the simplest classic dish in the world? The recipe for Roman cacio e pepe is unbelievably simple: pasta, pepper, Pecorino cheese and some pasta water. Despite the small number of ingredients, the result is absolutely delicious.
The secret to successful cacio e pepe lies in the correct proportions of the ingredients. The consistency is perfect when the combination of cheese, pepper and pasta water creates a silky sauce that coats the pasta evenly. The pasta should also be fresh and homemade and the pecorino of the finest quality. You can enjoy a tasty cacio e pepe in Trattoria da Enzo, located in Trastevere, where it has been made for decades with the same recipe.
2. Smørrebrød, Copenhagen, Denmark
When you are in Denmark, you simply must have smørrebrøds for lunch. These open-faced sandwiches, which are often enjoyed with a beer and a shot of akvavit, are very traditional Danish delicacies that can also be wonderful culinary experiences. Along with the rise of Nordic cuisine, smørrebrøds also made a comeback, only lighter and fresher.
First-rate smørrebrød places invest in premium ingredients the same way as high-end dinner restaurants. One of the pioneers of the smørrebrød culture is Aamanns, whose sandwiches are even recommended in the Michelin Guide. The chain currently has three restaurants in Copenhagen. Other places worth recommending include Selma and Palægade.
Remember, however, that good does not come cheap, so it is advisable to pass on the lowest-priced smørrebrøds. For example, in Palægade, the prices of smørrebrøds start from 13 euros, and in Aamanns Deli, from a little over 9 euros. Usually, three sandwiches make for a good meal.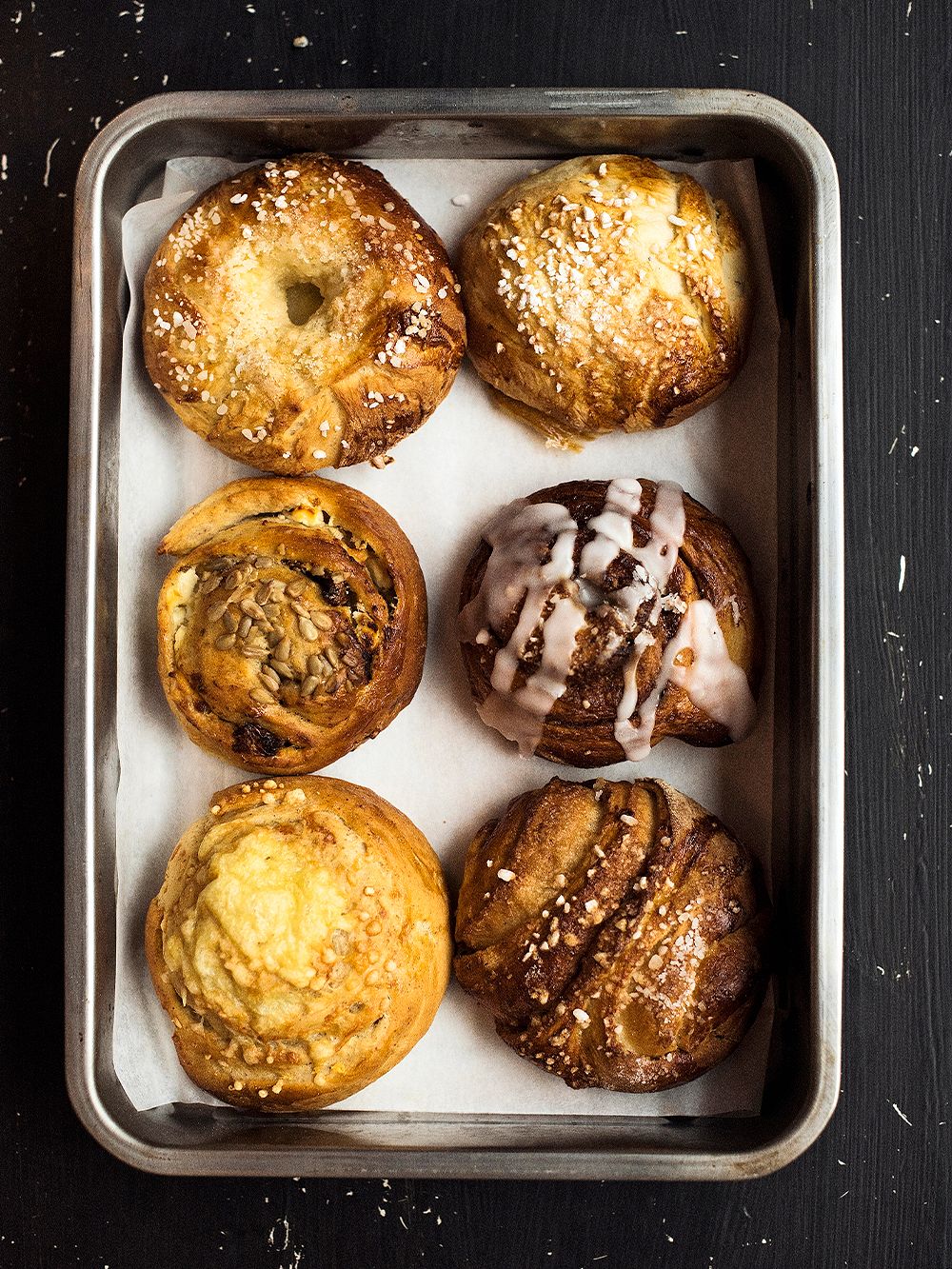 3. Cinnamon roll, Tampere, Finland
Tampere-based Café Puusti may just serve the best cinnamon rolls in Finland. Heli Rapatti, who runs the place, practiced making perfect cinnamon rolls for ten years before opening her own café near Tampere Hall.
According to Rapatti, the secret to successful cinnamon rolls lies in the ingredients: real butter, organic flour and Ceylon cinnamon, which tastes better than the more common cassia cinnamon. The cinnamon rolls served at Café Puusti are baked on site, and they are soft on the inside but nice and crispy on the outside.The amount of filling is perfect, and the dough contains a pinch of salt to balance the sweetness. In addition to traditional sweet cinnamon rolls, the café serves savory versions filled with feta cheese and tomato, for example.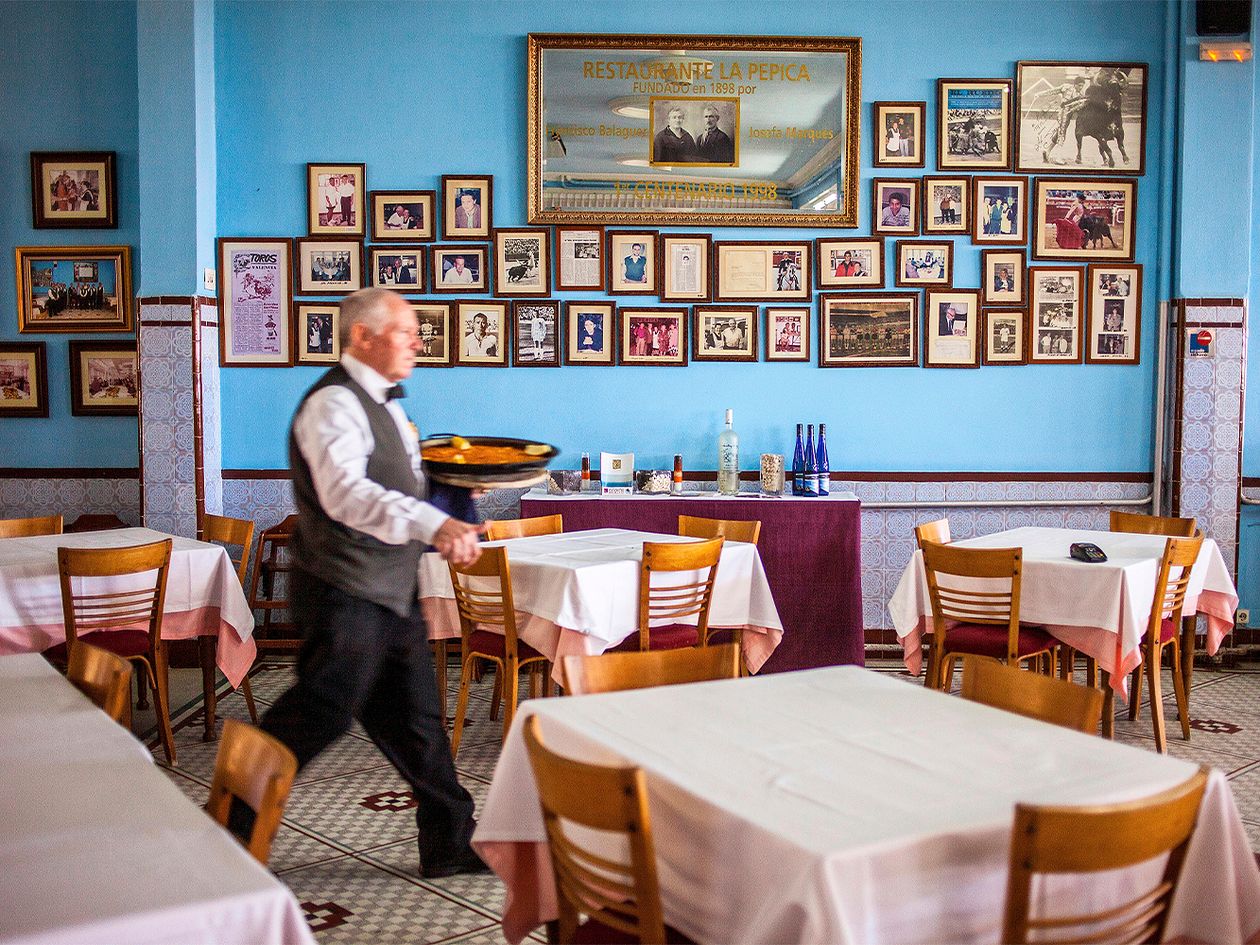 4. Paella, Valencia, Spain
Paella, which is made by stewing rice, seafood and chicken, is considered a national dish in Spain and was developed into its current form in the Valencia region. The residents of Valencia disapprove of the "tourist paella" often served elsewhere, which bears little resemblance to the real thing. In fact, they have done so to the degree of establishing a Wikipaella website that lists restaurants serving authentic paella around the world.
One of such restaurants is the Valencia classic La Pepica located by the Las Arenas beach. In addition to the excellent paella cooked in large pans, it attracts restaurant-goers with another asset: Ernest Hemingway and his friends used to eat there. The story goes that Hemingway also learned the secret to the best paella stock – using crawfish – from the restaurant's chef.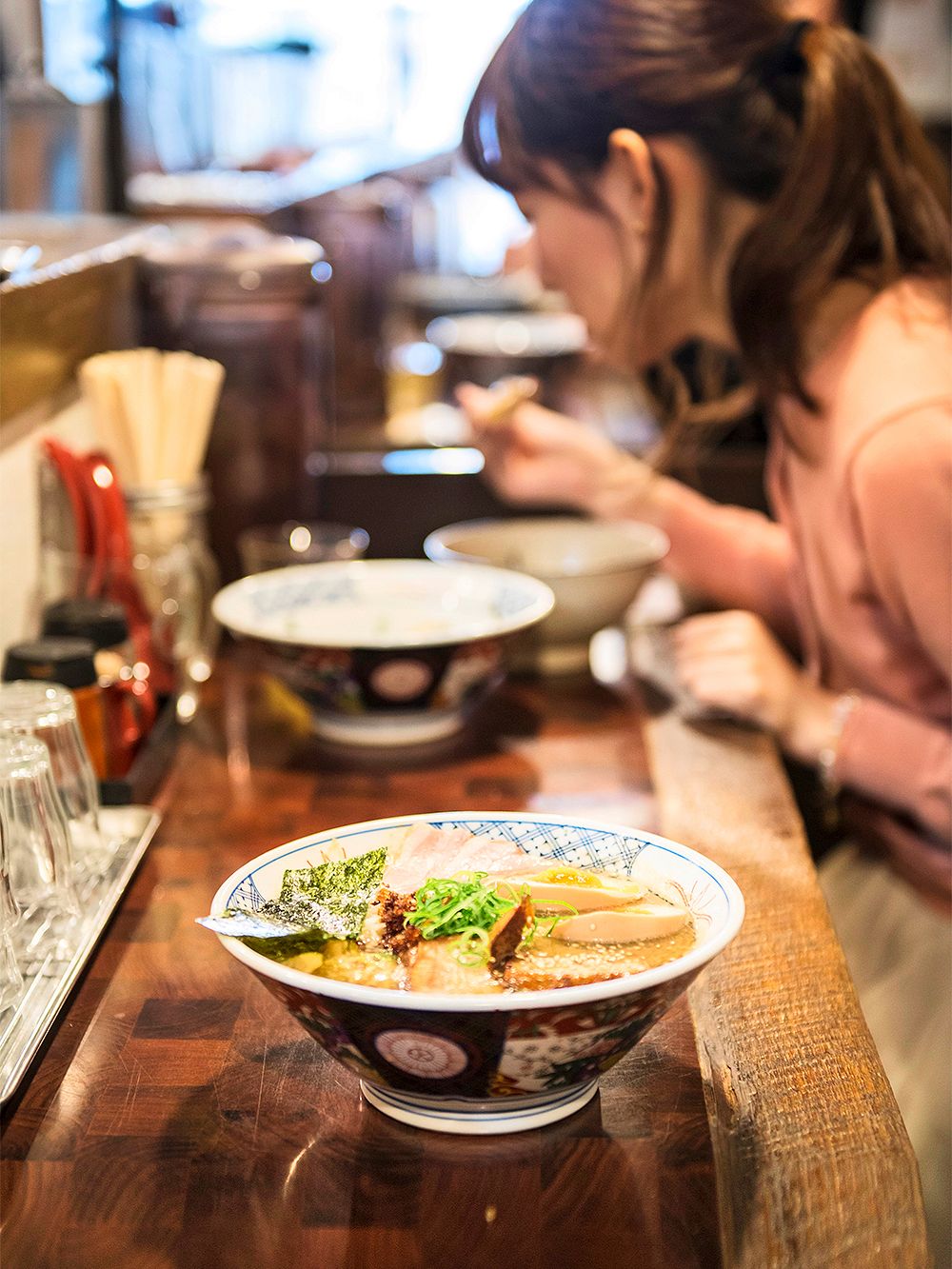 5. Ramen, Tokyo, Japan
One of the best Japanese delicacies is carefully cooked ramen, a noodle soup usually made with a meat or fish broth. Ramen usually also includes soy or miso, and, for instance, pork or vegetables sliced on top of the dish. Selecting the best ramen spot in Tokyo is almost impossible, as there are so many restaurants with different nuances in their dishes.
That being said, Menya Shono, more commonly known as Mensho, is a sure choice. Mensho is a small chain of restaurants that has also become famous outside Japan: in San Francisco, customers are lining up to get in. The owner Tomoharu Shono has created secret recipes for his ramen, such as a lamb-pork broth which is rare in Japan. In Mensho, a bowl of ramen costs 6–9 euros.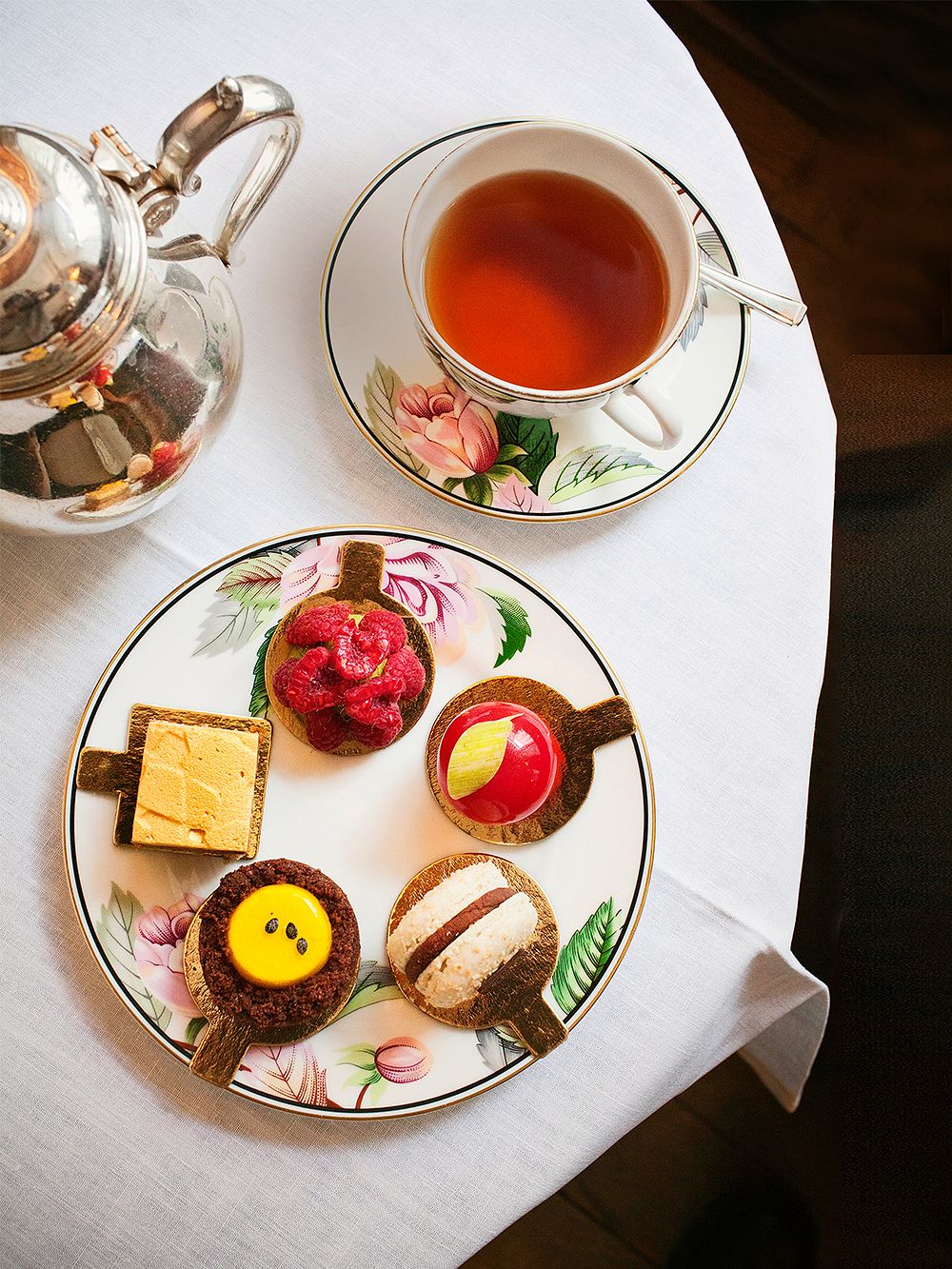 6. Afternoon tea, London, England
A charming table setting. The sophisticated acidity of sandwiches and premium tea combined with the sweetness of jam scones. The British tradition of having afternoon tea has attracted gourmands since the mid-19th century. Brits think that in London, the most classic afternoon teas are served in the restaurants of five-star hotels, such as Claridge's and The Savoy. The only thing is that treating yourself in a place like that costs 70–90 euros.
You can, however, have a similar experience at a more affordable price in the luxury hotel Brown's located in the Mayfair district. There you can enjoy a lovely afternoon tea with sandwiches, cakes and accompaniments at about 62 euros. If you want to complete the pampering by enjoying a glass of champagne, the cost is about 72 euros.
Text: Valtteri Väkevä and Pekka Hiltunen Photos: Andrew Taylor, Jussi Puikkonen, Konsta Leppänen, Petri and Artturi Asikainen, Laura Vuoma and All Over Press
This story was first published in Mondo's issue 5/21.