Joyful ice carousels, relaxing saunas, fast rides on a dog sled. Mondo's editorial staff have gathered tips on fun winter venues all over Finland – take a virtual tour with us today and save the list for later.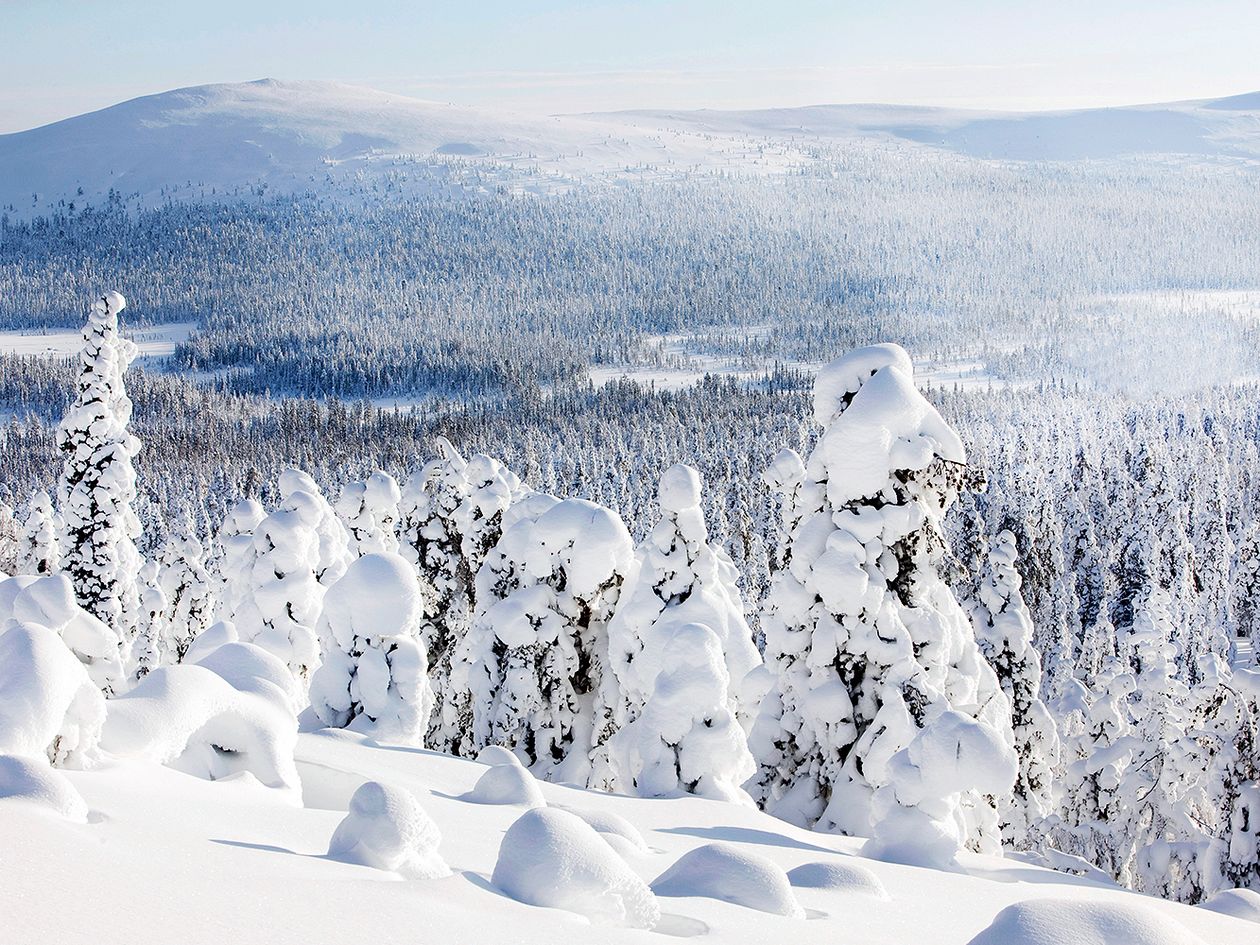 1. Winter fells, Lapland
In winter, the landscapes of Lapland have a special magic and sense of space, picturesquely softened by a mantle of snow. This leaves tourists with just two challenges: the dark polar night and getting around in frost and snow. But many of Lapland's favorite fells can be climbed in ways that make winter trips more fun and easier.
For example, you can reach the top of Ylläs (pictured) by skiing, snowshoeing or along its winter cycling route. Many recreation centers provide electric fat bikes, which can be rented for trips in locations such as the Salla fell. Snowmobile tours to the Halti fell are also among the pastimes on offer. And the polar night? Why not make your mountain trip in spring sunshine?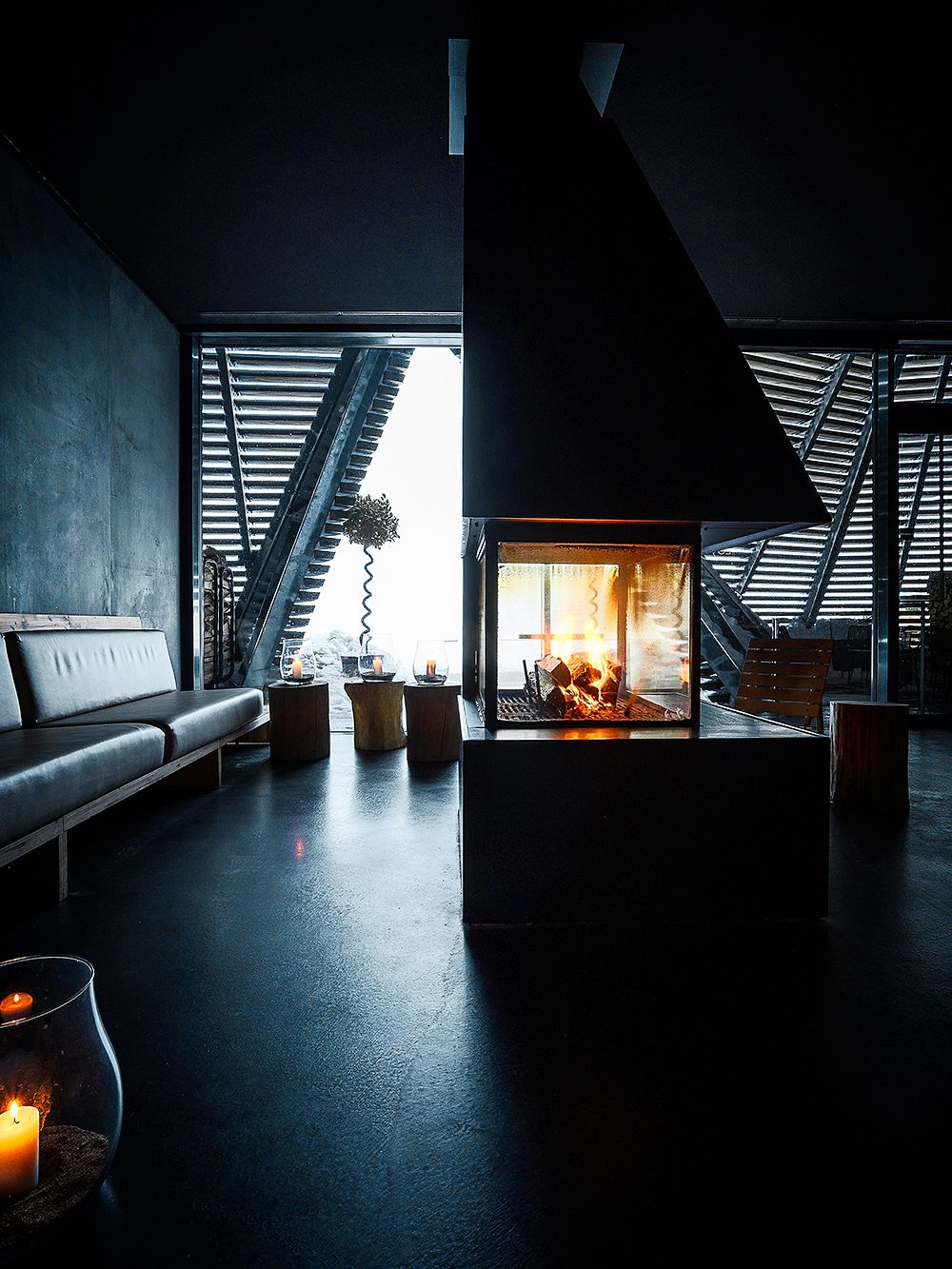 2. Löyly, Helsinki
Can anything beat a crisp winter day and sauna? Lots of public saunas have been built in Finnish cities in recent years. Löyly, one of Helsinki's best-known venues and an architectural attraction, was opened in 2016. It is one of the youngest protected buildings in Finland, and in 2018 it was featured among Time magazine's 100 best attractions in the world. Why not sample its smoke sauna or swim in the sea?
And be sure not to miss Kuopio's new sauna center, Saana, which has a restaurant and bar in addition to its saunas and heated outdoor pool. Tampere's latest newcomer, Saunaravintola Kuuma, which has been dubbed the 'capital city of saunas', is also worth a visit.
Löyly is one of the youngest protected buildings in Finland, and in 2018 it was featured among Time magazine's 100 best attractions in the world.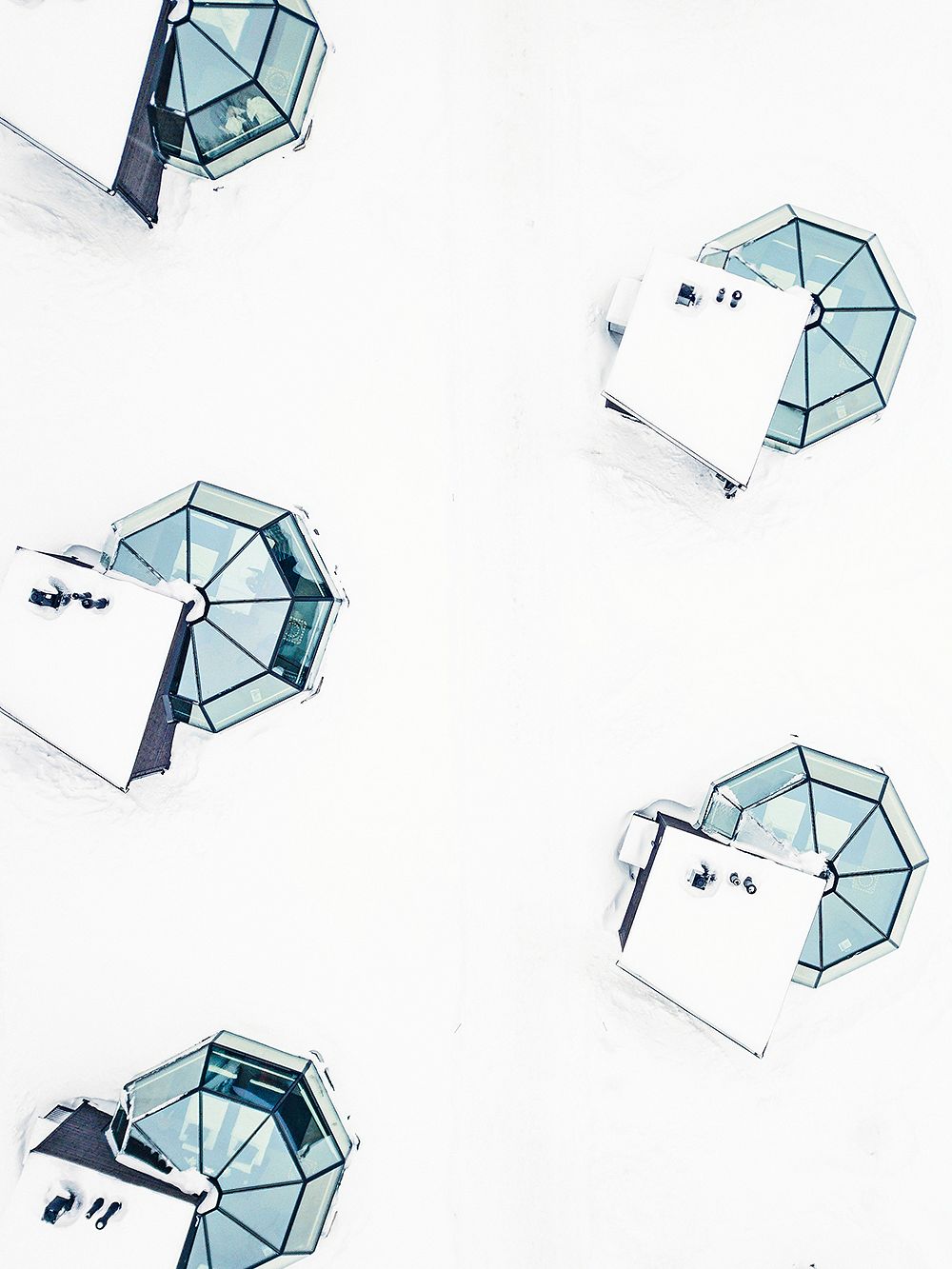 3. Night in a glass igloo, Ranua
In recent years, a range of accommodation has been built in Lapland for watching the northern lights. The boom was started by Kakslauttanen Arctic Resort, whose first glass igloo was completed in 2001. Rovaniemi alone has venues such as Apukka Aurora Cabins, Glass Resort and Santa's Igloos.
Ranua offers Arctic Fox Igloos, built by a lake far from sources of light pollution. The windows look towards the northern sky, where the northern lights usually appear. Each igloo also has a private sauna. However, overnight stays are not cheap, costing several hundred euro during the peak season. Glass igloos have also been built south of Lapland, in places such as Sotkamo, and Mustasaari in Vaasa.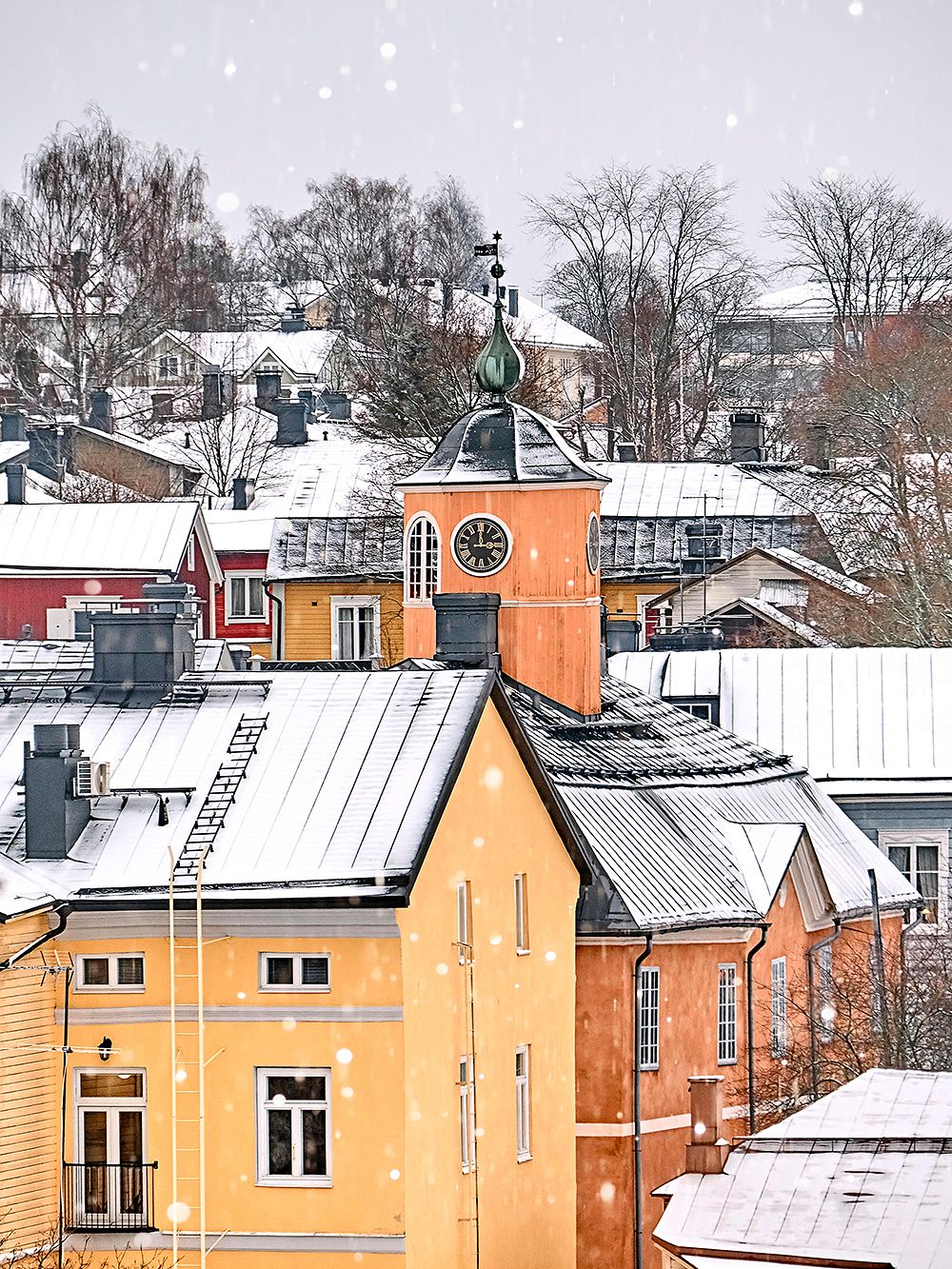 4. Christmas towns and cities
Every Finnish city is jingling with Christmas atmosphere, but three places are famous for it: Turku, Porvoo and Loviisa. These are all fantastic destinations in winter. Traditional Christmas events have now been changed due to the coronavirus: The Christmas Market at the Porvoo Art Factory will move online, and the beautiful interiors of the Traditional Christmas Homes at Loviisa will not be open. This year's Christmas Market in Turku's Old Great Square has also been canceled. But there is still a great deal to see, such as beautiful Christmas lights and charming old architecture, in the cities.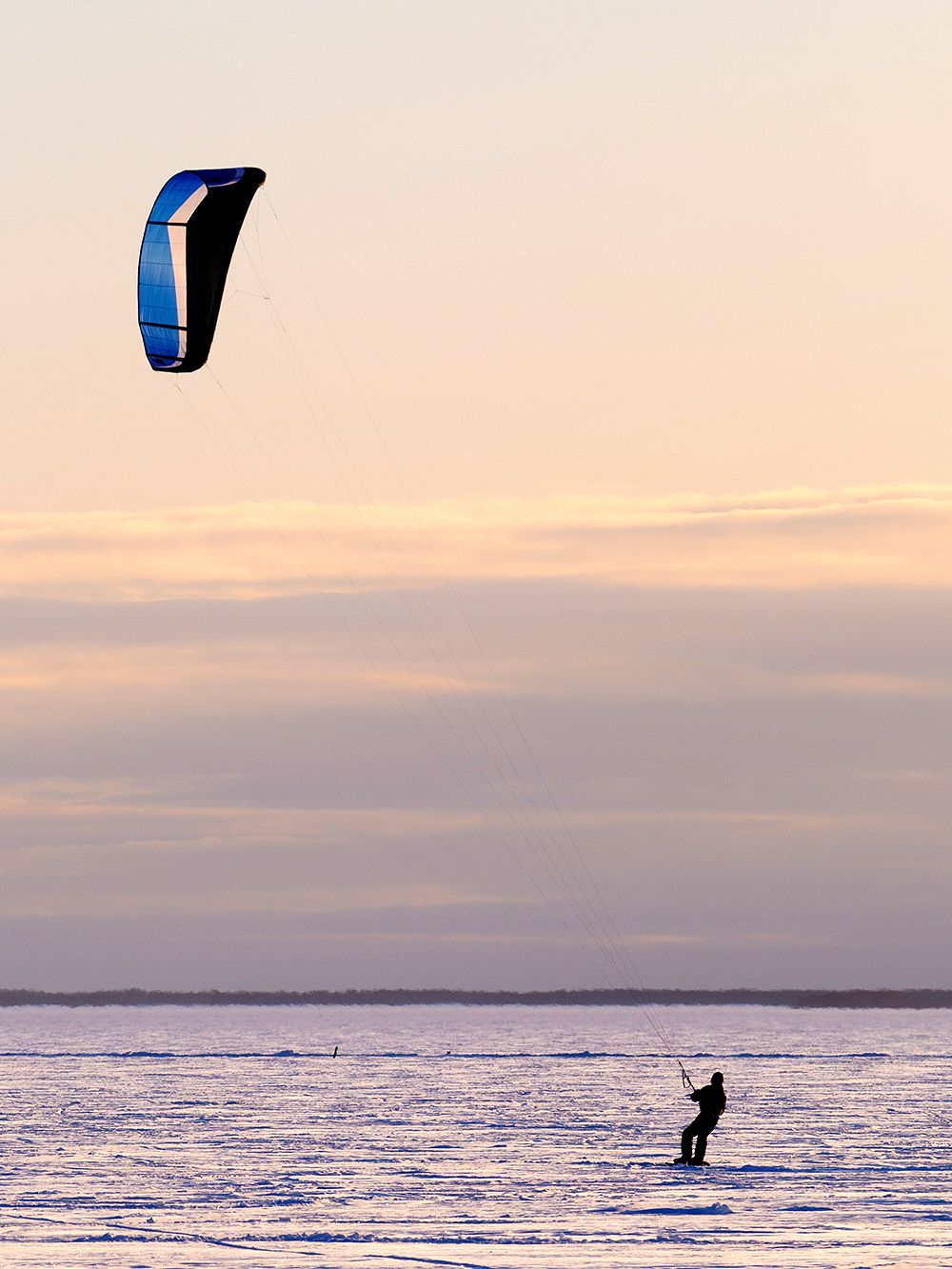 5. Snowkiting, Saimaa
Finland offers excellent conditions for snowkiting and cross-country skiing. Lakes, fields and treeless fells are great places for these hobbies. All you need is a kite, a harness and a snowboard or downhill skis under your feet. Because the kite acts like a sail, you can use it in crosswinds, or tack into headwinds, as in a sailboat.
Best of all, a kite will take you up the slopes, with no need for a lift. Lapland is said to be a paradise for snowkiters in the same way that Hawaii is for surfers. You should first take a course on kite use and safety practices. Companies teaching the sport can be found on the website of the Finnish sail and kite boarding union (spll.fi/leijalautailu/kiteopetus).
Lapland is said to be a paradise for snowkiters in the same way that Hawaii is for surfers.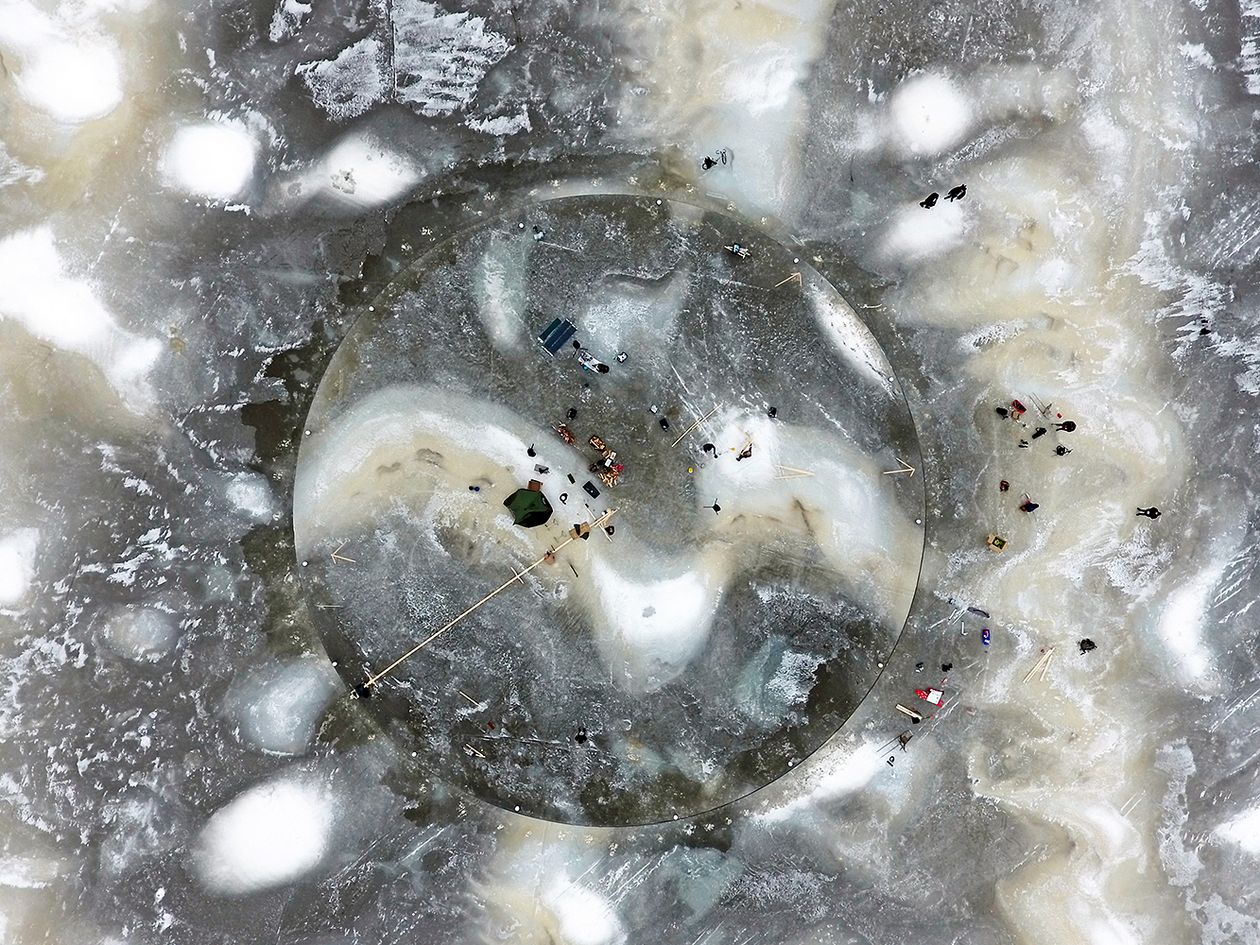 6. Ice carousel, Lohja
An ice carousel festival has been held on Lake Lohja during the last three winters, with spinning carousels being sawn into the lake ice. The festival was the idea of inventor and non-fiction writer, Janne Käpylehto. He developed a floating carousel when the lake failed to freeze last winter.
Käpylehto intends to build a lake carousel this winter, even though the festival is unlikely to be held. Carousels of this kind have appeared in many other places in recent years. In 2018, a rotating hockey match, in which President Sauli Niinistö participated, was played on the Töölönlahti carousel in Helsinki.
Canadians hold the record for the largest ice carousel in the world (228.58 meters in diameter). Käpylehto plans to build an even bigger one on Lake Lappajärvi in February. There are plans for a spinning baseball match to be played on the ice.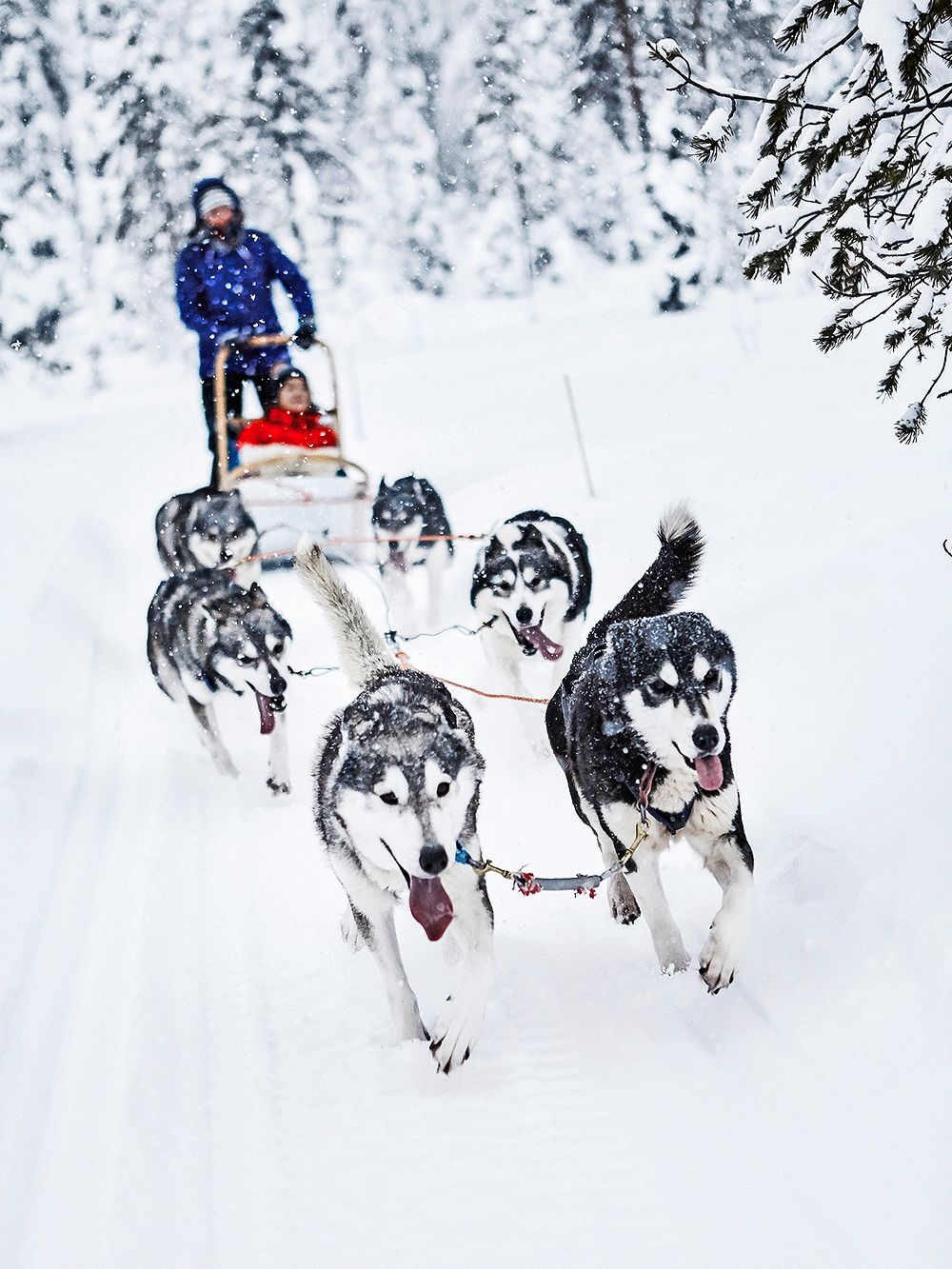 7. Dog sleds, Lapland
Winter dog-sled rides are one of the most popular of Lapland's tourist pastimes – so far mainly enjoyed by foreign visitors on package holidays. This winter, many dog-sled entrepreneurs are developing more affordable tours for domestic tourists in particular. Whereas, depending on the program, a multi-hour ride has easily cost 70-250 euro per person, in some places a short trip now costs 50-70 euro.
The dogs in the picture are hurtling across the Ruka landscape in Kuusamo. Rides are available almost everywhere in Lapland. In some winters, they have also been available further south in places such as Koli, Nurmes, Hossa, Himos in Jämsä and Tahko near Kuopio.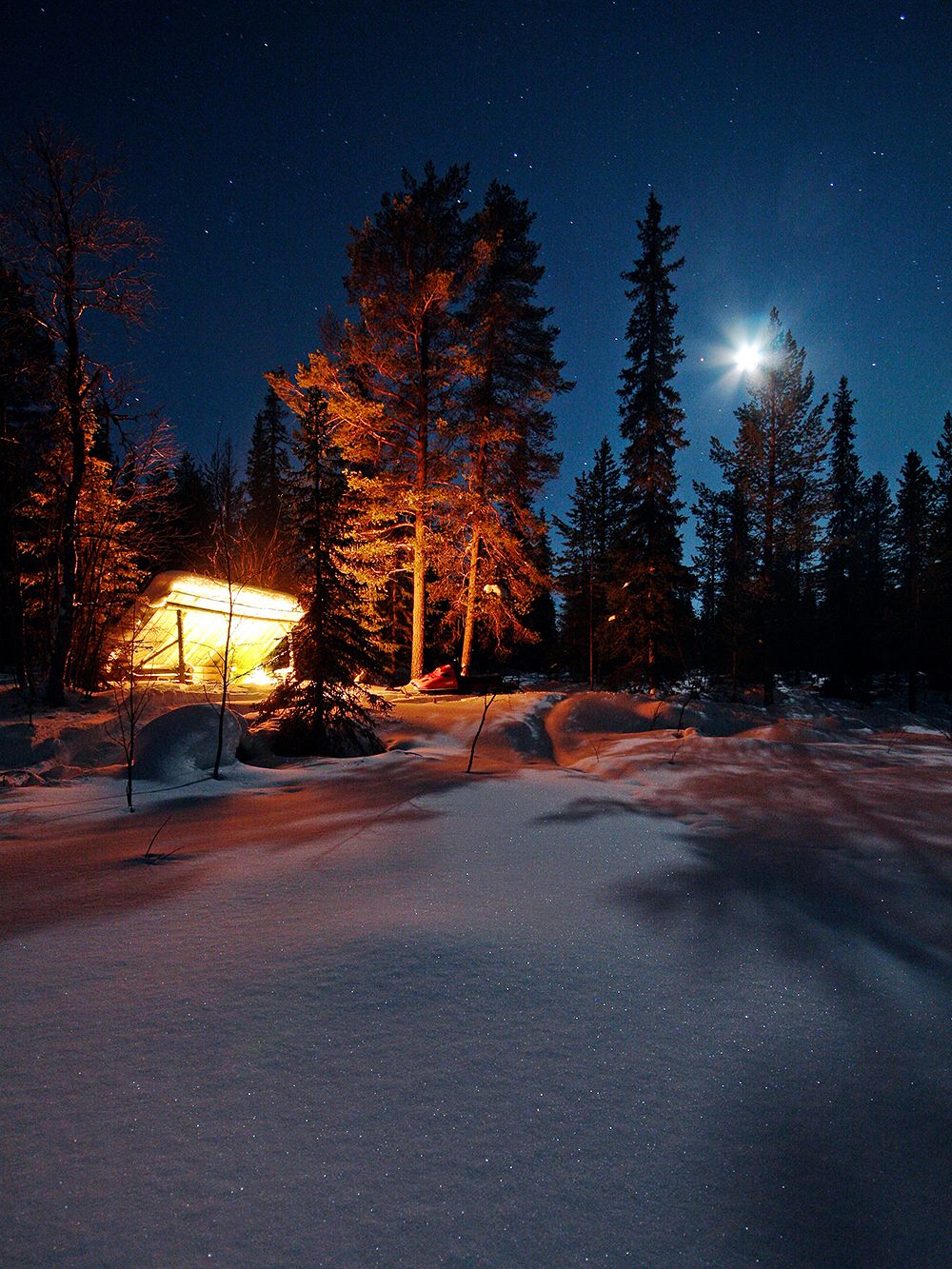 8. Nights outdoors, national parks
Many Finns have developed a passion for wilderness hiking this year, but there is one experience that few have tried: sleeping outside in winter. The soundscape and need to shelter from the cold are enough to make this a unique experience. A mini-adventure has been arranged in some national parks, based on overnighting safely in the winter forest under the guidance of a hiking expert.
Jyväskylän Latu and Kunto ry organized such an outing at Leivonmäki in February. Information on winter events can be found on the pages of Suomen Latu and national parks (suomenlatu.fi, luontoon.fi). You can also overnight outdoors on your own, but you'll need a sleeping bag and light source suitable for winter conditions. Additional comfort and shelter can be provided by a lean-to, for example.
Text: Mondon toimitus Photos: Teemu Lindroos Photography, Erkki Makkonen/Vastavalo, Jani Seppänen/Vastavalo, Janne Käpylehto, All Over Press, Visit Rovaniemi and Ruka-Kuusamo Matkailu ry
This story was published in the Mondo magazine's issue 11/20.