The bookshelves made by Finnish Lundia still have the same structure as seventy-three years ago, but their look and feel are quite modern. We talked about ecological and modifiable furniture with Lundia's Chief Operating Officer Karri Koskelo.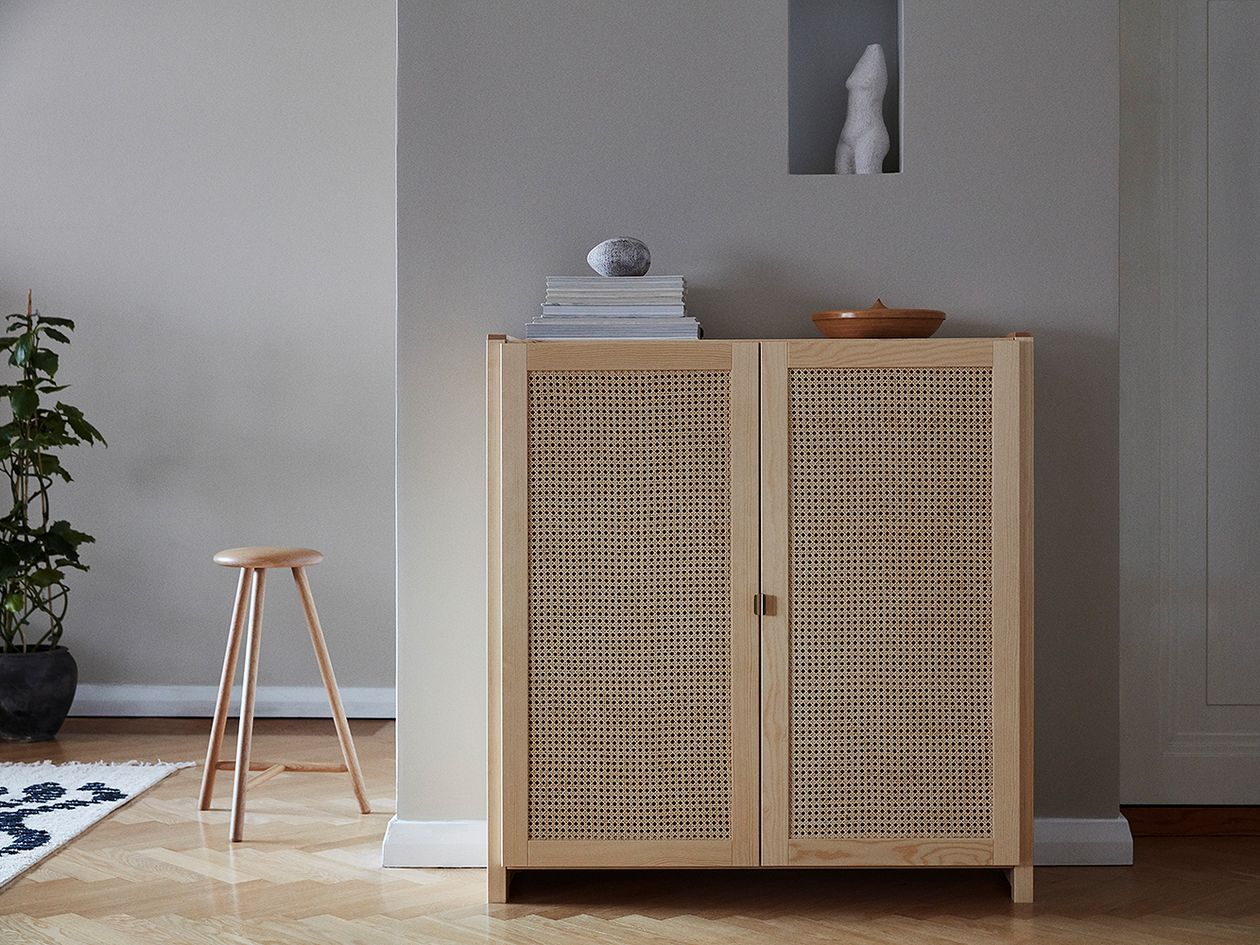 AS MOST GREAT INVENTIONS, Finnish furniture company Lundia was established to meet a specific need. A Swedish carpenter by the name of Harald Lundqvist regretted in the 1940s that he had to leave the fixed shelves of his walk-in closed behind when he moved house. The idea of a new kind of shelf was born, enabling you to take it easily into pieces and reassemble it.
Established in 1948, Lundia has since then sold more than 100 million meters of these revolutionary shelves. Over the years, the look and feel of the Lundia Classic collection has been updated to include, for example, rattan doors. The classic shelves have been complemented by the modular Lundia Fuuga, Lundia Lofty beds, Lundia System boxes and the award-winning Lundia lamps. All the products are manufactured in Finland. Design Stories met with Lundia's COO Karri Koskelo to hear how the company is doing.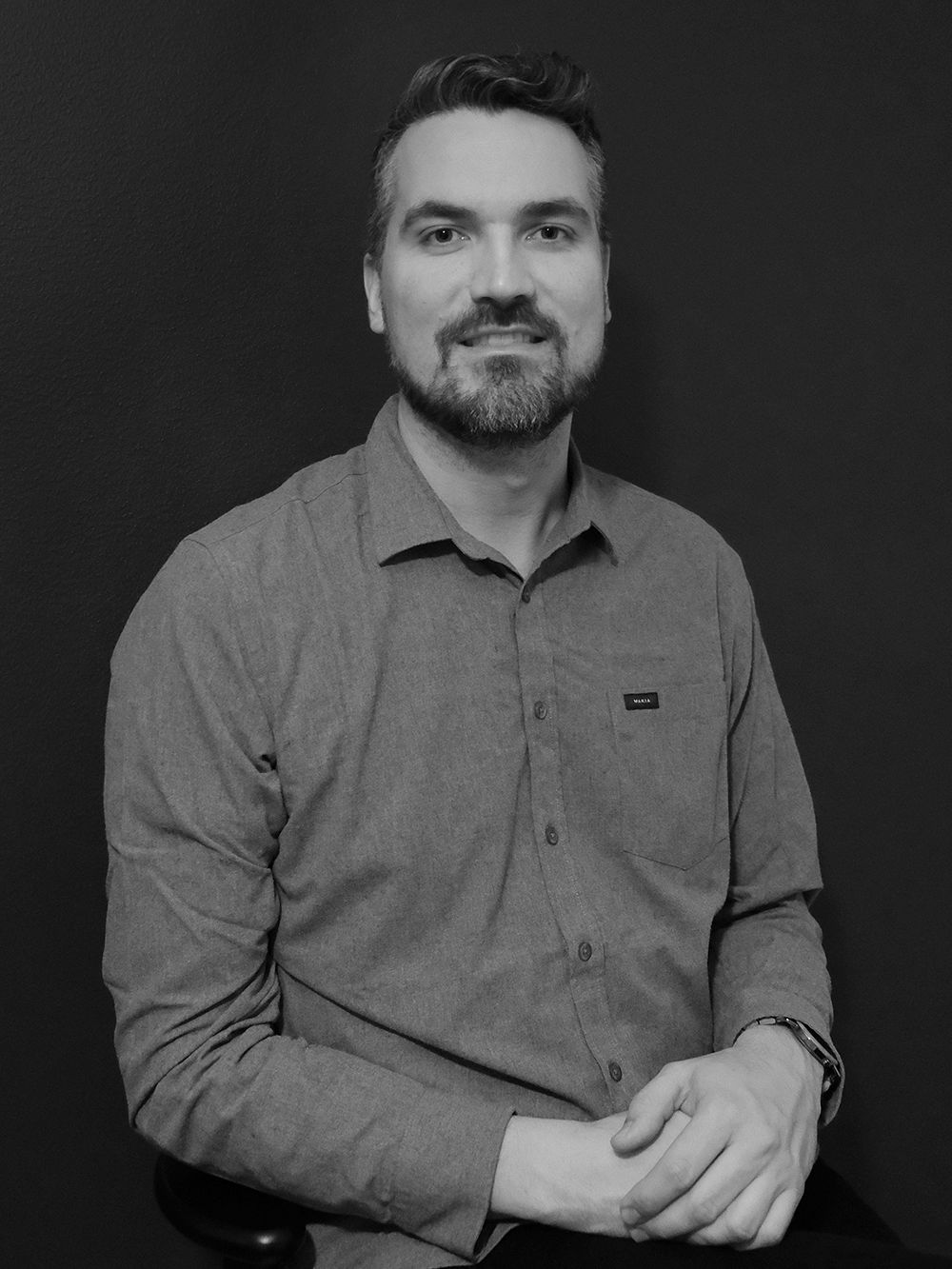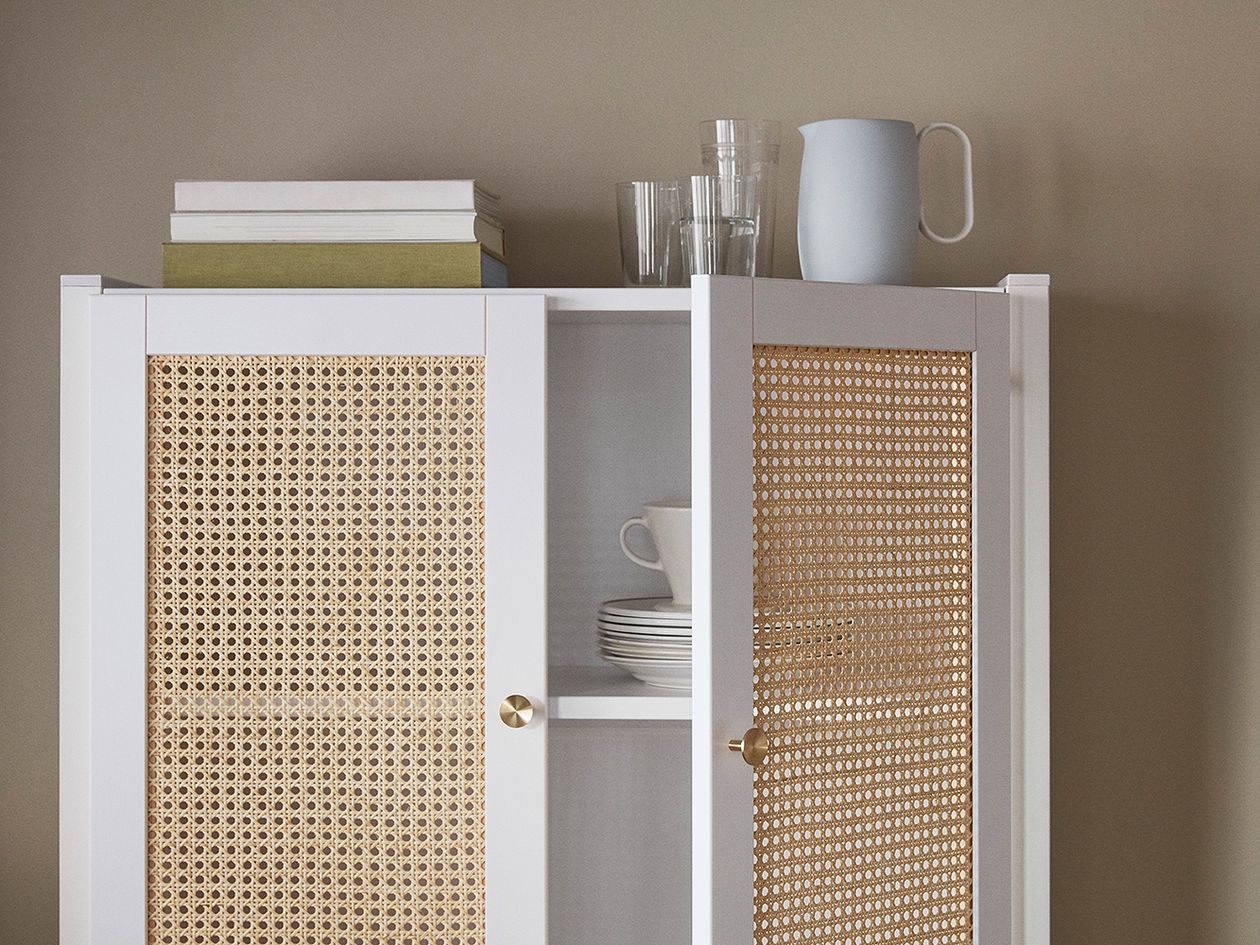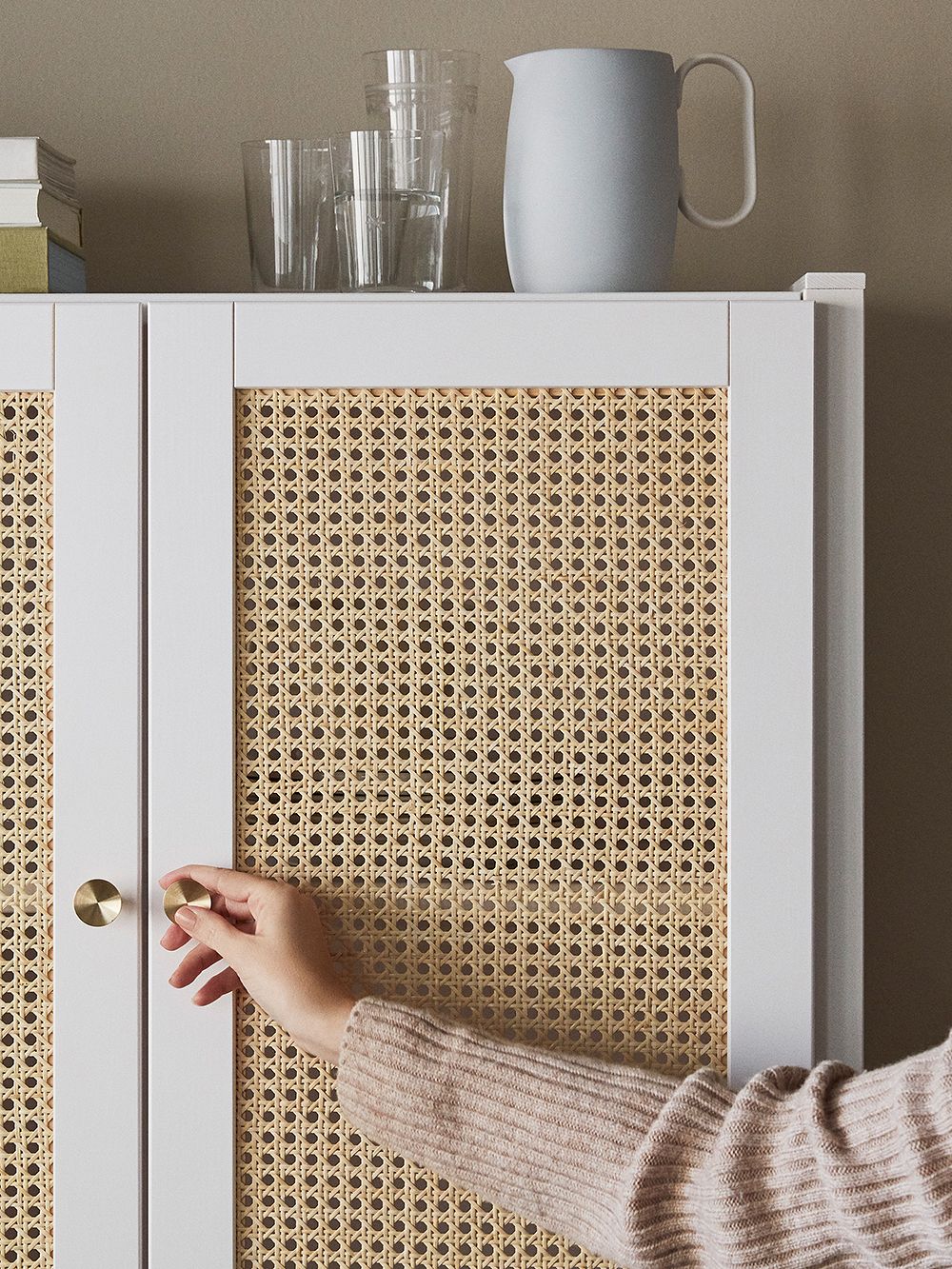 How did Lundia's new rattan door collection come about?
"One of our employees suggested we used rattan, and the entire product development team just loved the prototype. But it wasn't easy to find a maker of rattan weave in Finland. After almost a full year, we eventually found what we were looking for, and actually closer than we expected, just a fifteen-minute drive from our headquarters. Rattan is a really natural choice for Lundia: it's a natural material and it can be used to fill in door panels. This means you can update an old shelf by fitting in rattan doors.
Creating new products is always a balancing act. The products must reflect our values and also look like Lundia. Although rattan is an imported material, it is nevertheless an ecological climbing plant that requires a rainforest to thrive in. This means that its production also helps to protect forests. A number of pieces fit together, and the rattan collection has become a great hit."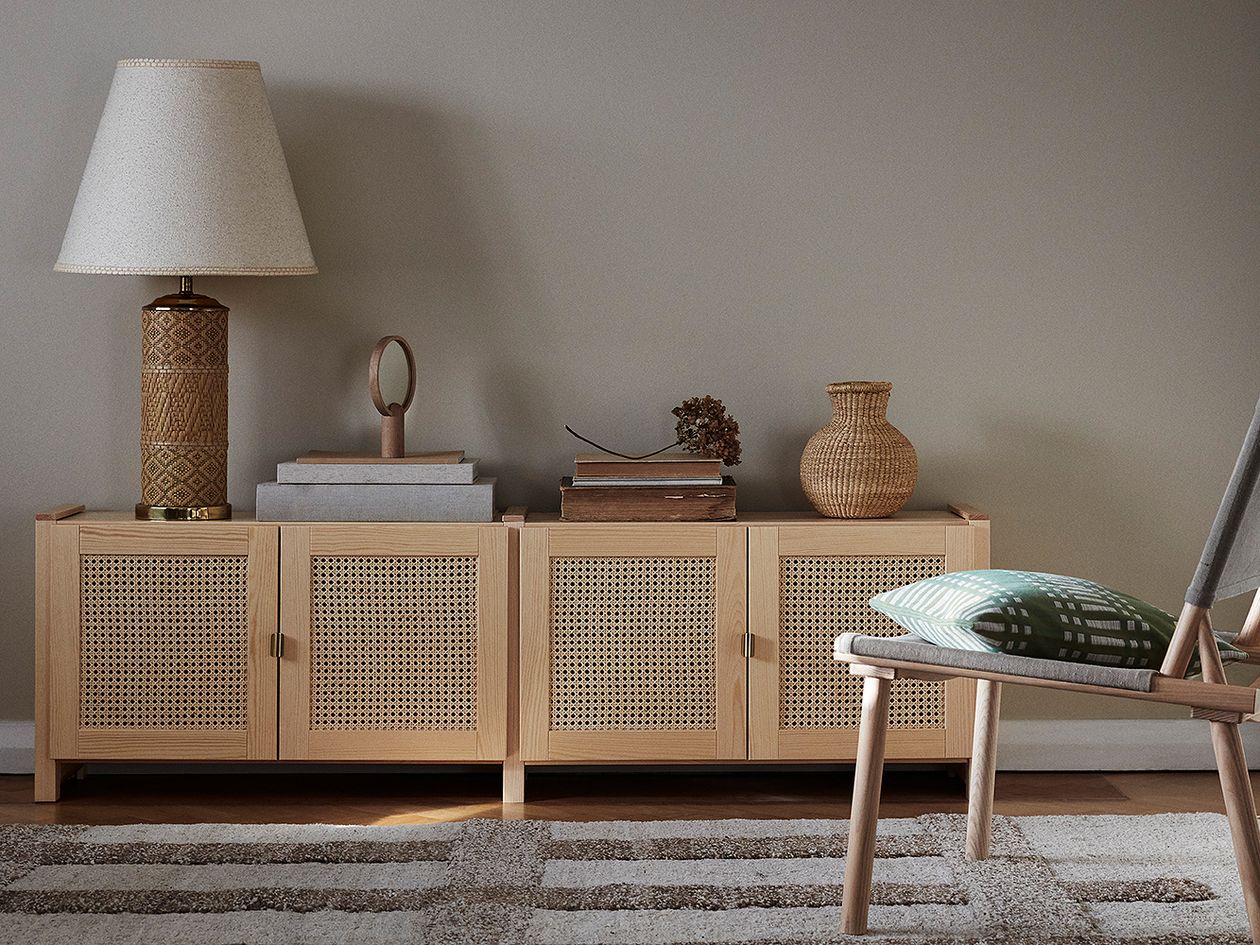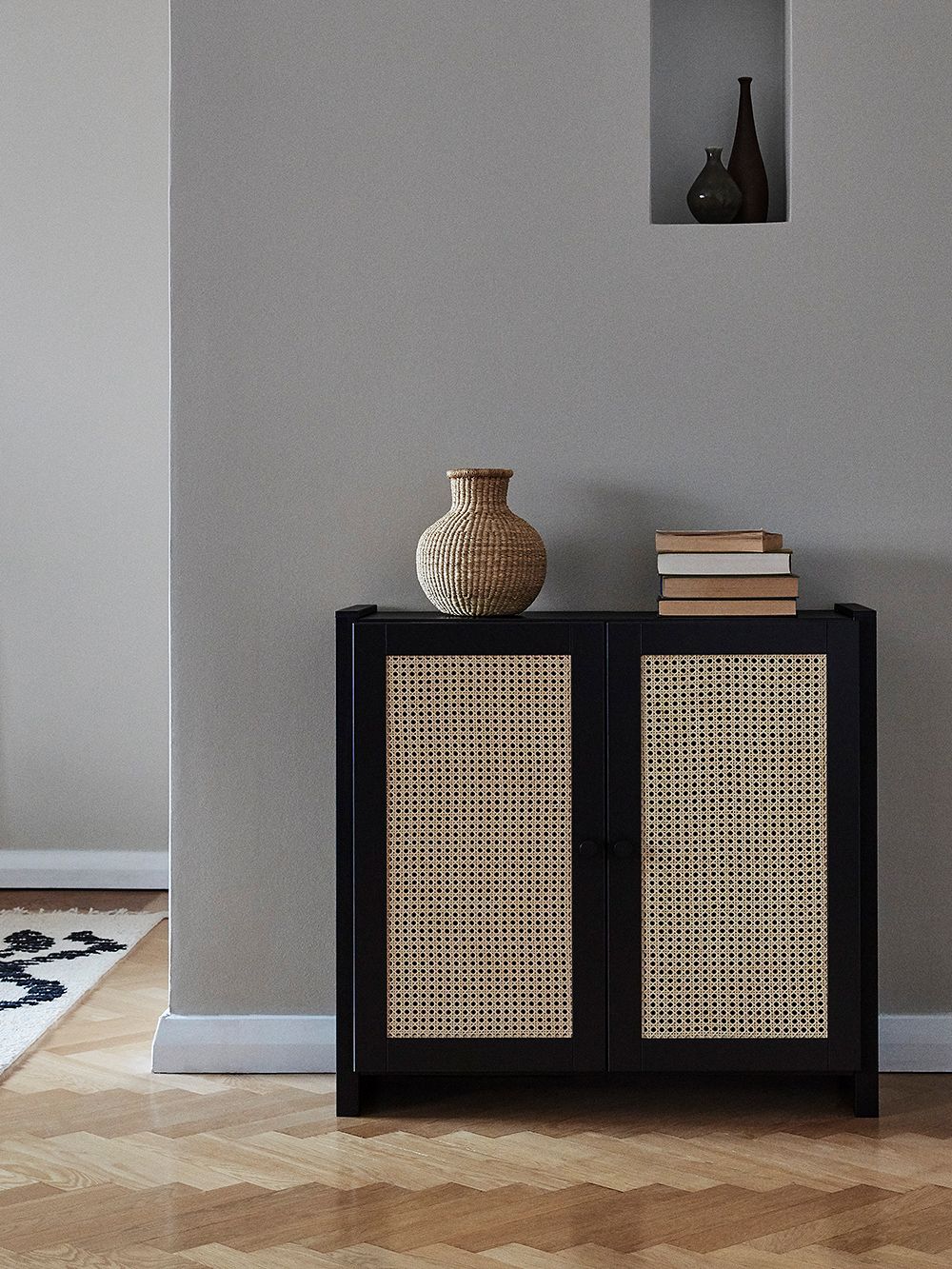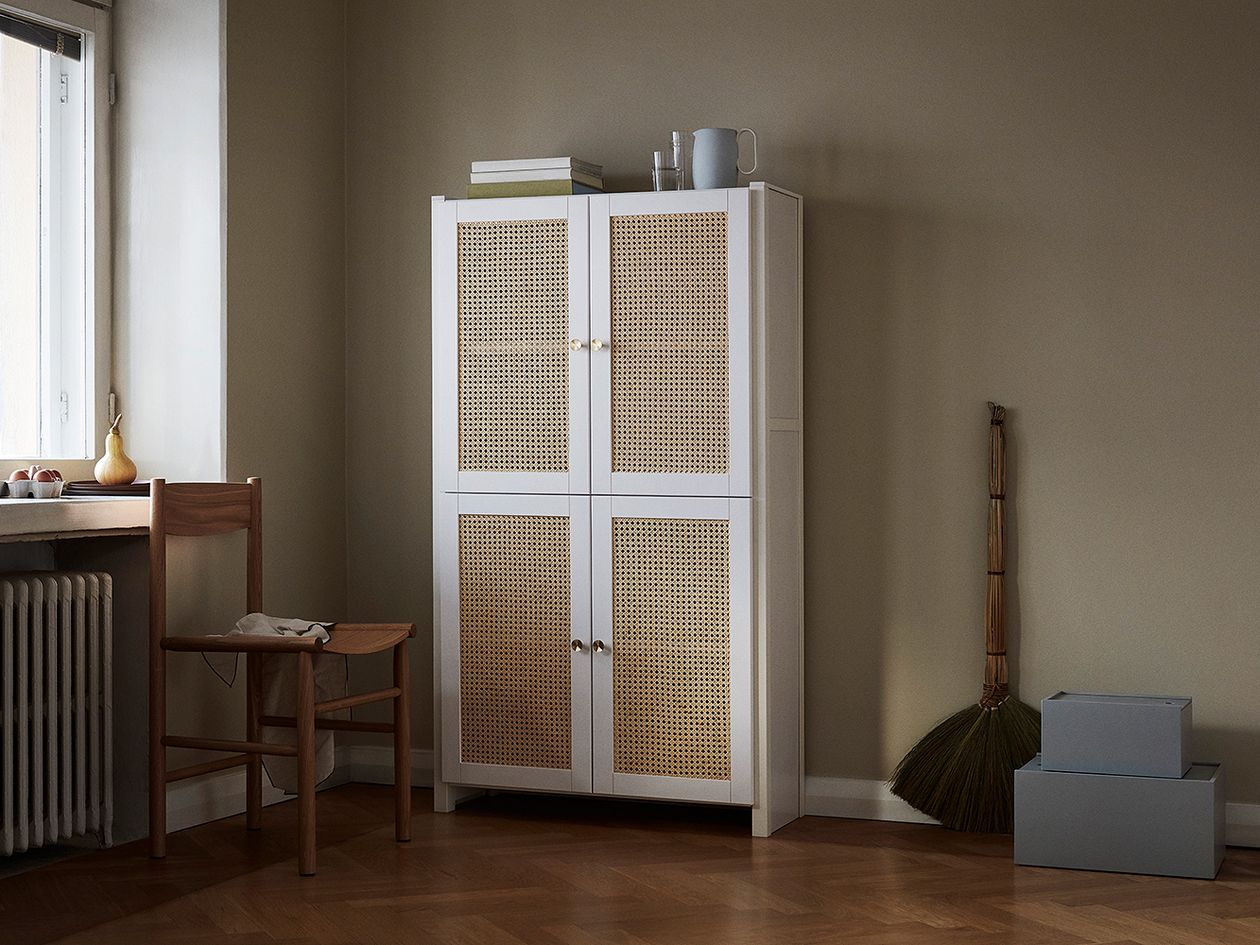 How different were the first-ever Lundia shelves from furniture of the time?
"A light, durable and moveable shelving system was revolutionary in the 1940s. Thanks to the novel mechanism, the shelf height was adjustable. The shelves were kept in place in the uprights by means of metal pins but were also were easy to remove. Previously bookshelves were very heavy, built in a specific place and never moved. A Lundia bookshelf can be taken down and reassembled every day if you like without any damage to its structure. The bookshelf is very lightweight yet strong. We have pictures from the 1940s in which 16 men are standing on a single shelf."
"The structure and material of the Classic shelf are still the same – the shelves are made of Finnish pine in Finland."
What has remained the same along the years?
"Finnish origin, materials and family ownership. The structure and material of the Classic shelf are still the same – the shelves are made of Finnish pine in Finland. The company is still basically owned by the same family, although the current owner is the husband of the founder's daughter. And it is quite unique for a company to have been manufacturing the same product for seventy-three years and still remain successful."
What has changed?
"We have five product brands, of which Lundia Classic is still number one. The color and product selection of Classic has also grown: previously, for example, we sold no doors or drawers for the bookshelf. Fuuga, consisting of white modules, is Lundia's other furniture selection. Lundia Lofty beds were designed by the award-winning designer Tapio Anttila, System boxes by interior architect Joanna Laajisto and the lamps by lighting designer Jukka Korpihete. All Lundia lamps provide indirect light, with the light never hitting the eye straight from the bulb but illuminating the space pleasantly."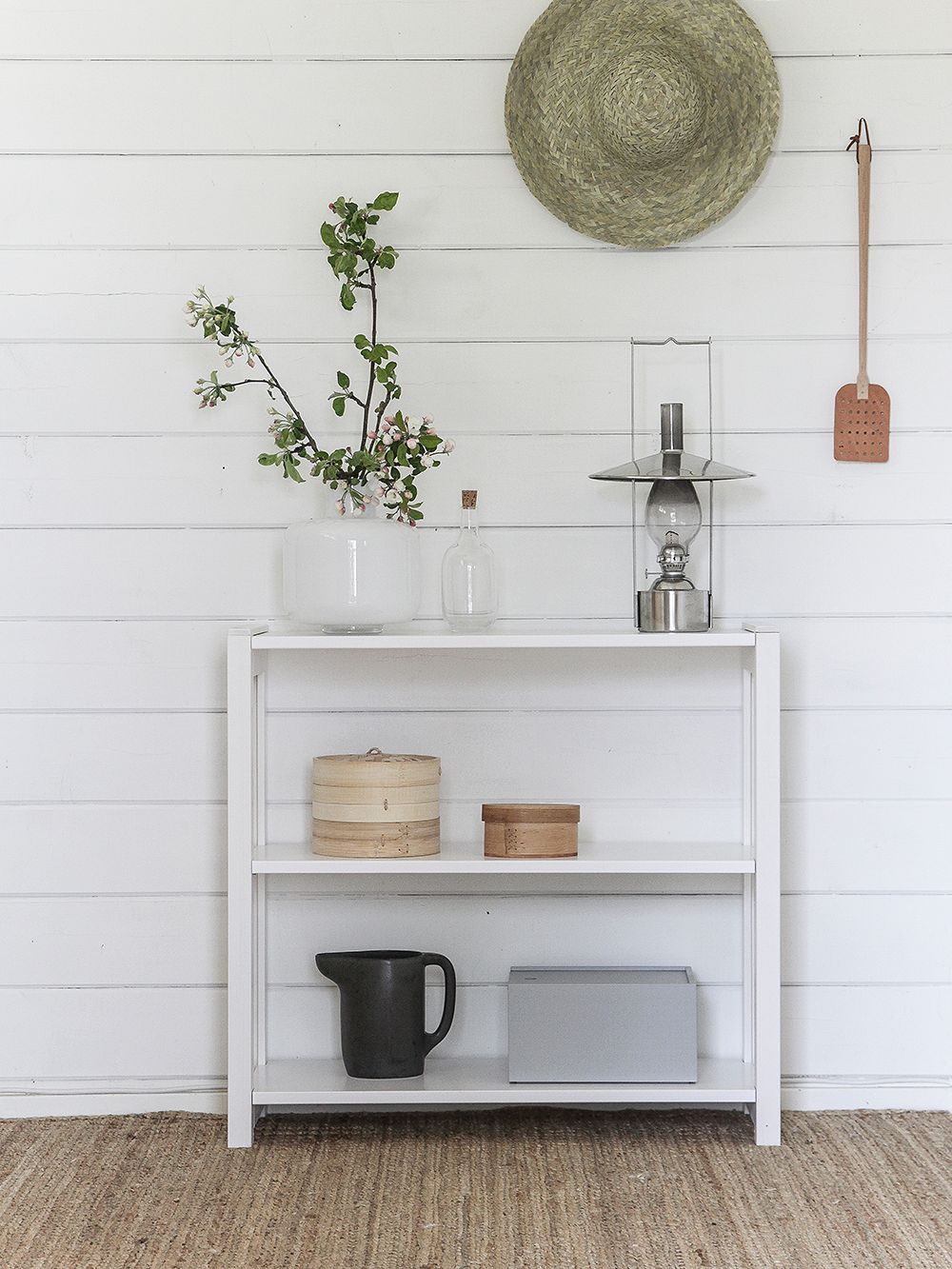 Why are Lundia bookshelves made of Finnish pine?
"Finnish pine is really strong and fine-grained. It grows slowly and sequesters plenty of carbon dioxide during its growth. The pine is also very dear to Finns – it's an idyllic plant growing on a rocky summer cottage shore, for example. In many other countries, pine is seen as a material obtained from their local, lighter variety that grows more quickly. Forests are an important natural source to Finland, and we at Lundia find it great that we can use this raw material to make design furniture for the global market. The wood arrives at the plants from nearby areas, and it's all PEFC-certified. We can trace back the origin of the wood used almost to the individual stump in the forest."
"In Finland, Lundia became a household name in the late 1970s and early 1980s – people were buying it like milk cartons."
Lundia's bookshelves from various decades are a familiar sight in Finnish homes and online auctions. What kind of comments are made of Lundia?
"Lundia became a household name in the late 1970s and early 1980s – people were buying it like milk cartons. That's why just about everyone calling our customer service or stopping by at our booth at fairs has a story to tell. Lundia is very closely linked to people's emotions, you don't have to twist their arm to hear their memories. So if you've inherited a Lundia bookshelf from your grandparents, you can get modern accessories, such as doors with soft close dampers. Just by changing the handles you can create quite a different look and feel."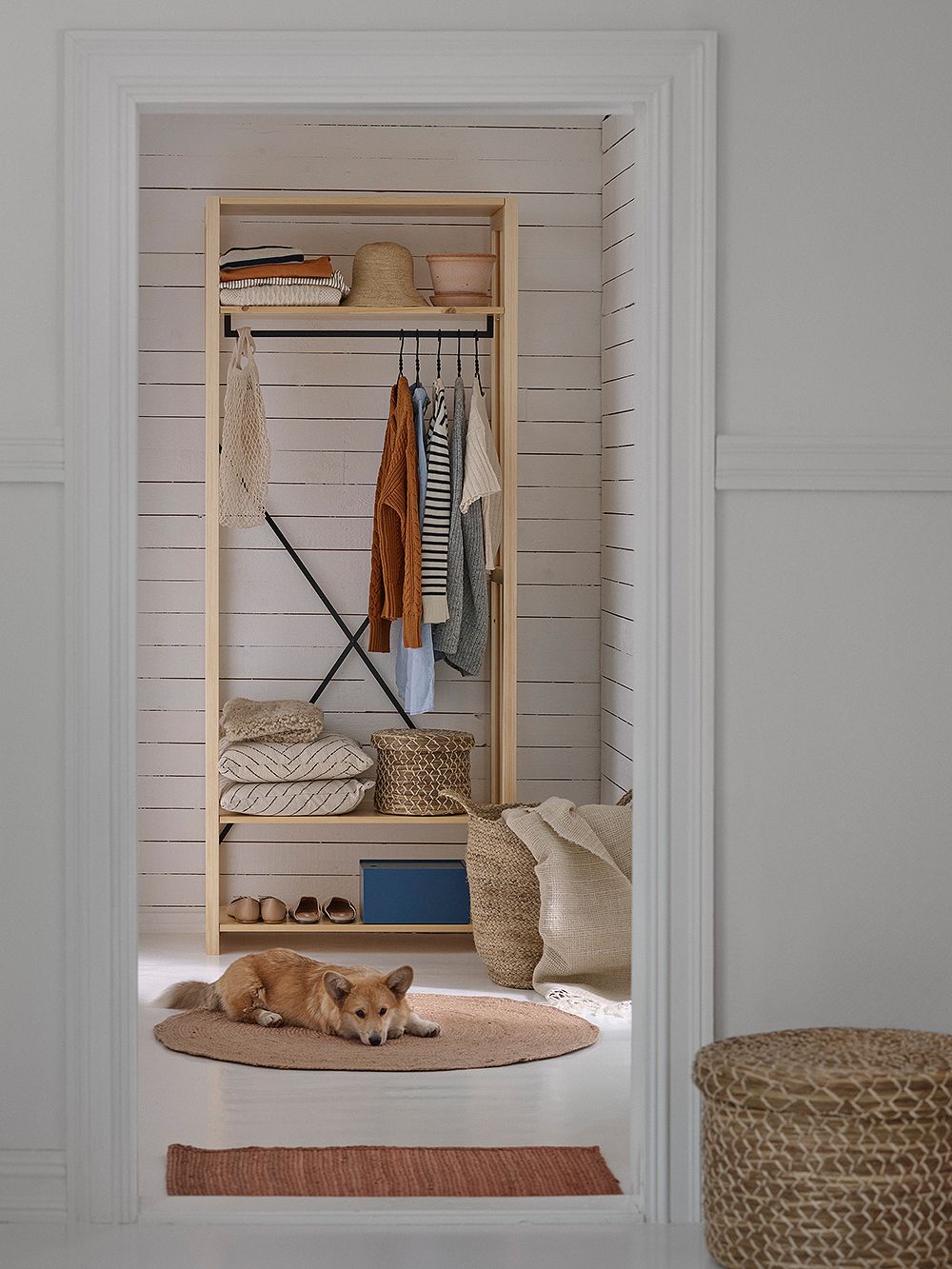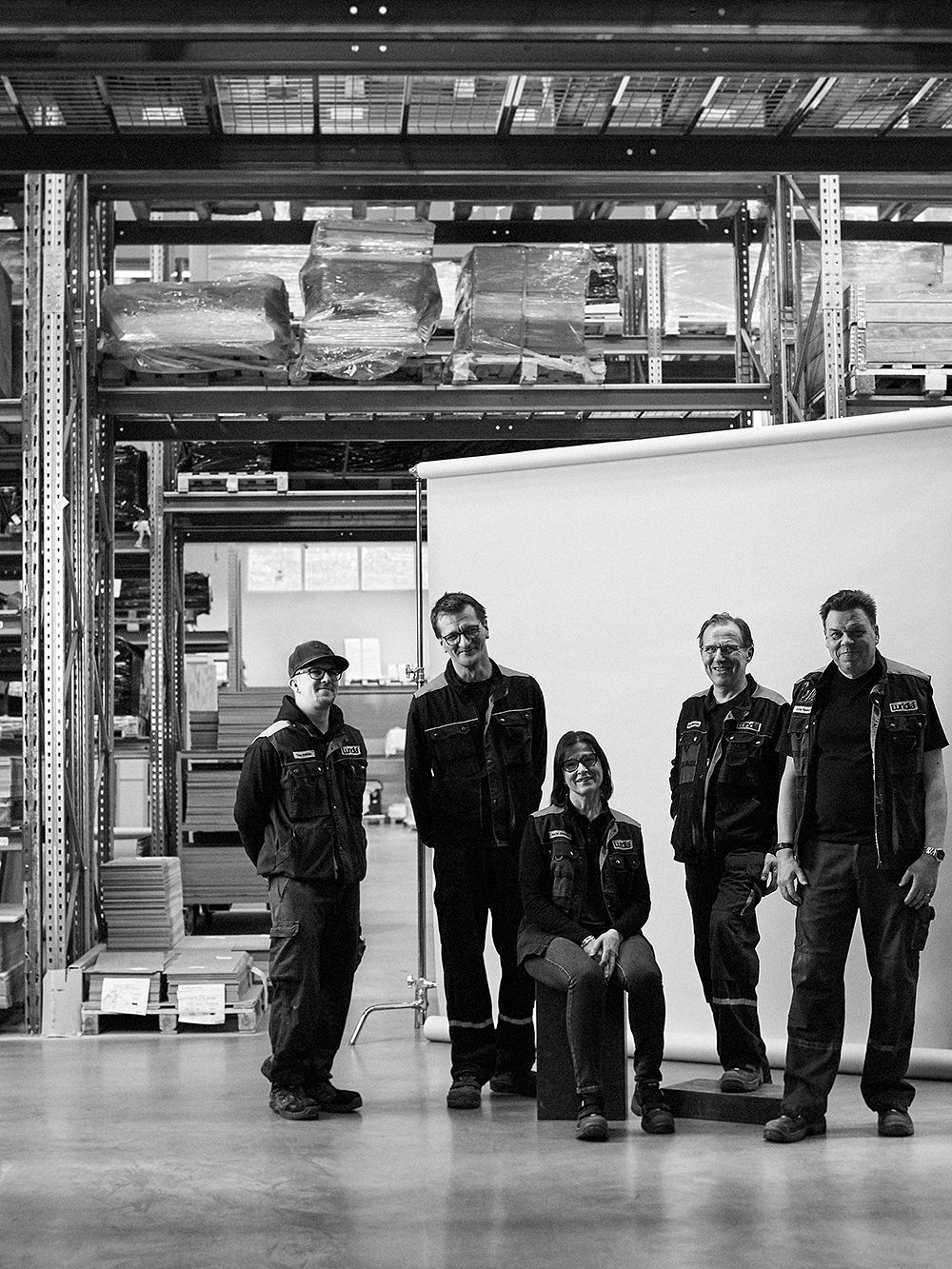 Is there something most people don't know about Lundia?
"There's actually quite a small group of us, considering our brand image! We currently have a staff of less than twenty, and most are involved in production. Everyone's input has a huge effect on the quality. When you order a Lundia, the accessories are handled by Merja. Tenho makes the drawers and doors. If you've got a Fuuga, it was built by either Timo or Tommi."
What's your personal Lundia memory?
"I have a lot of Lundia furniture. Maybe the most special so far was the bar table I designed for my previous home. It certainly applies to me what they say about cobbler's children – I didn't buy my first Lundia bookshelf until this year. Then again: and old bookshelf by another manufacturer was in such good condition that I didn't see any reason to change. After all, we as a company also promote ecological and multipurpose furniture that can last a lifetime."
See also:
• Lundia's products at Finnish Design Shop >
Text: Taina Ahtela Photos: Lundia and Minna Jones