The secondary residence in the first apartment building in Hanko is where Sirpa Arovaara and her family spend their holidays in Finland, relaxing and enjoying life.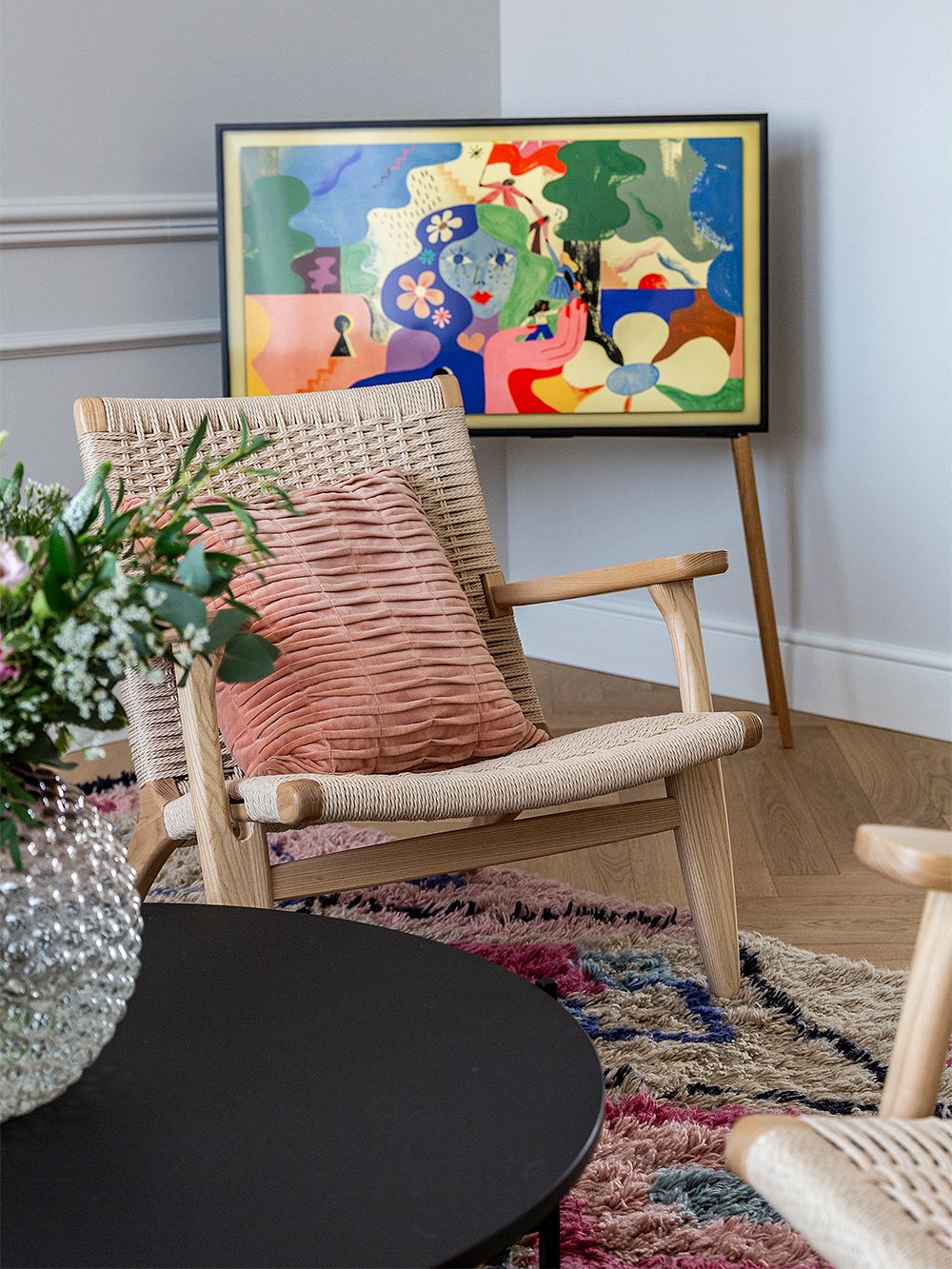 Residents:
M.Sc. (Economics) Sirpa Arovaara, her husband Jussi Arovaara, who holds a managerial position in a software company, and their children Tom and Annika. The holiday home is an apartment consisting of three bedrooms and a kitchen, built in the first high rise in Hanko, Southern Finland, in 1897. The floorspace of the apartment is 114 m².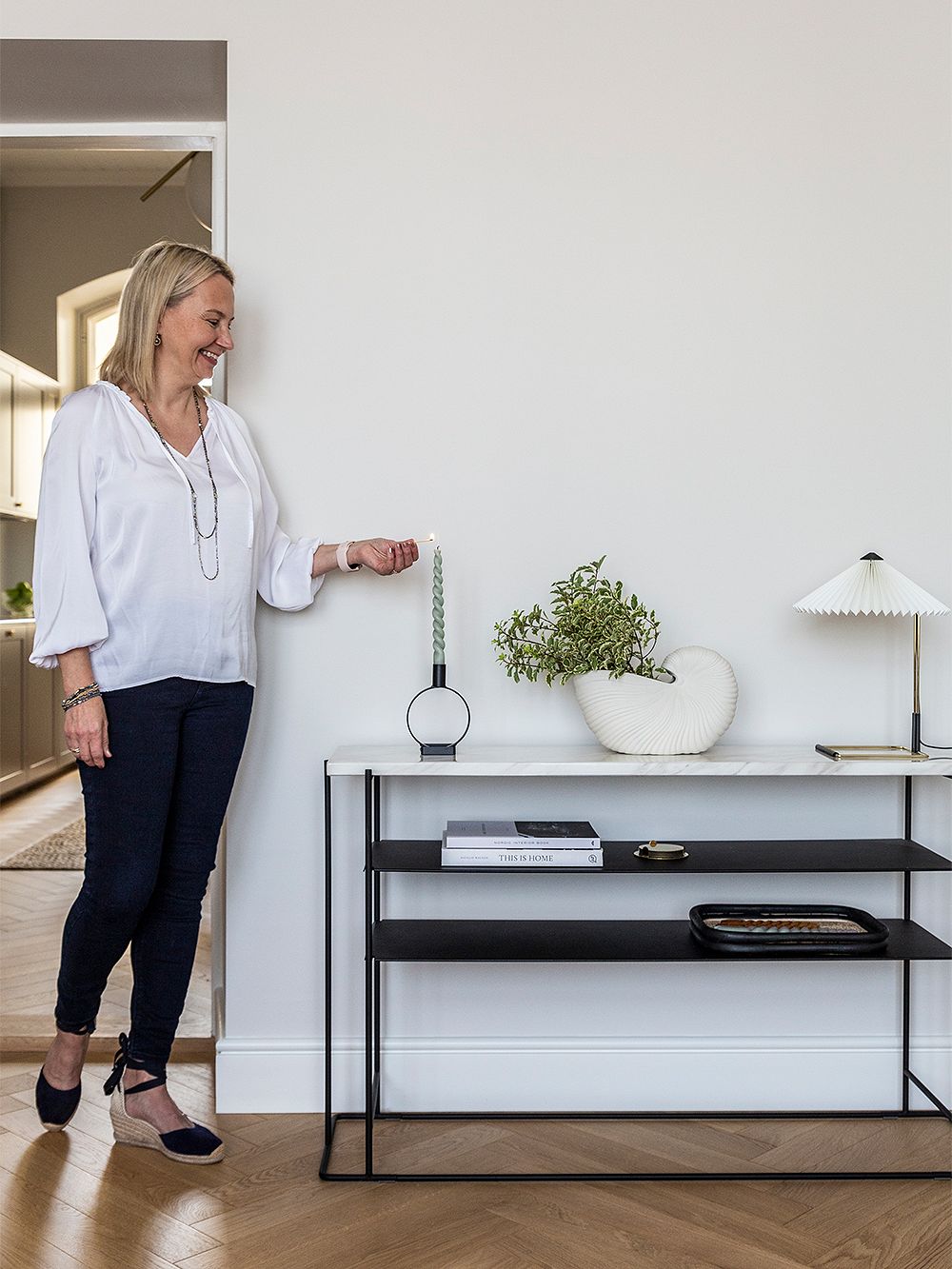 MISSING FINLAND TERRIBLY, is what Sirpa Arovaara replies when asked what made her and her family, who have a primary residence in the UK, to get a holiday home in Hanko, Finland. The family used to live in Canada but now resides in Ascot, an English town known for its horse races, located an hour away from London. The family has been living abroad for some twenty years and ended up settling in Ascot because of Jussi's work.
"After experiencing three pandemic-related lockdowns in the UK, we got a strong urge to buy a holiday home in Finland. We thought Hanko would be a nice holiday town," says Sirpa.
In Ascot, the family lives in a detached house. For that reason, it was clear to them that an apartment would be a safer and more practical solution, as it would not require spending holidays repairing and maintaining.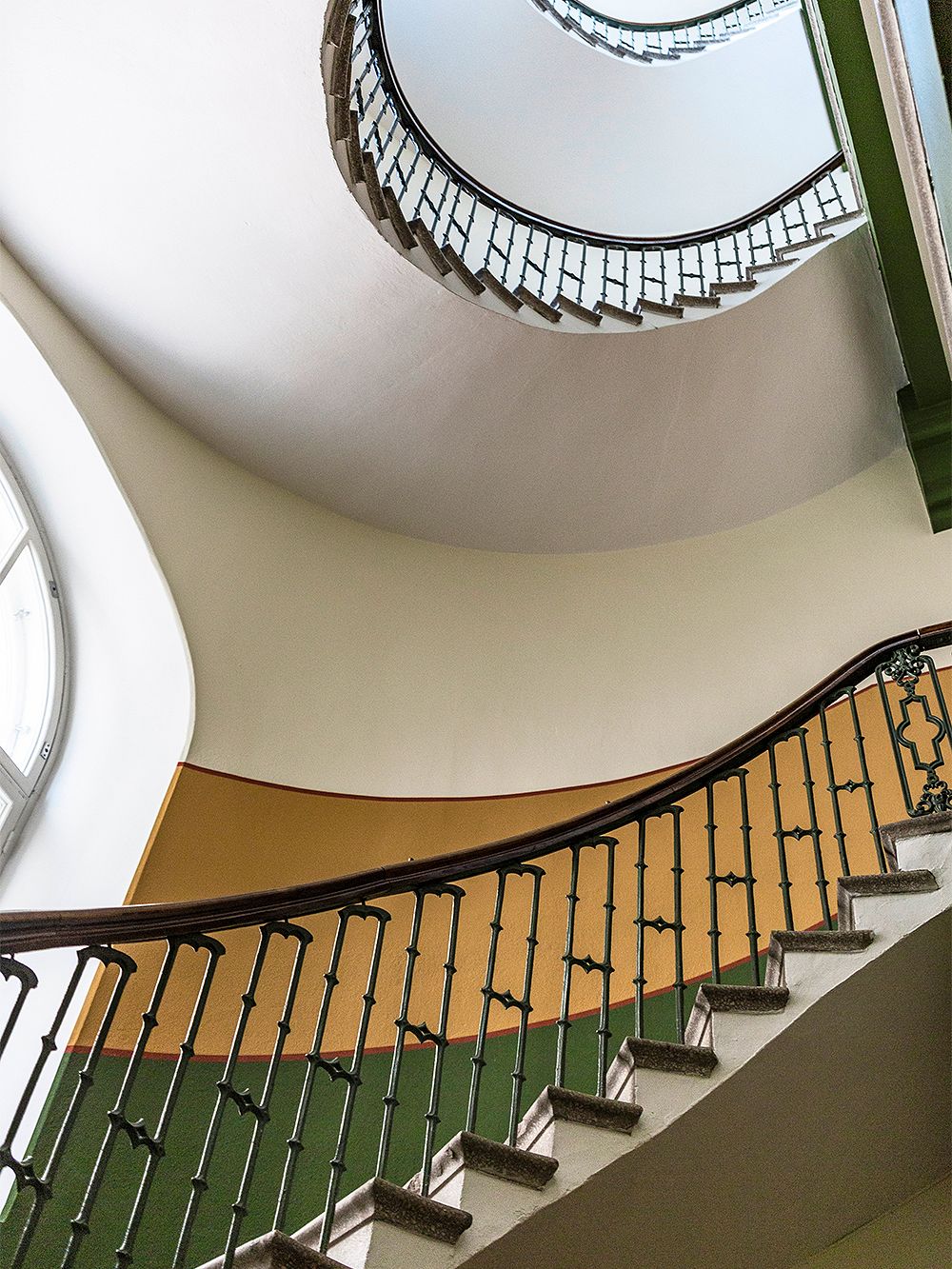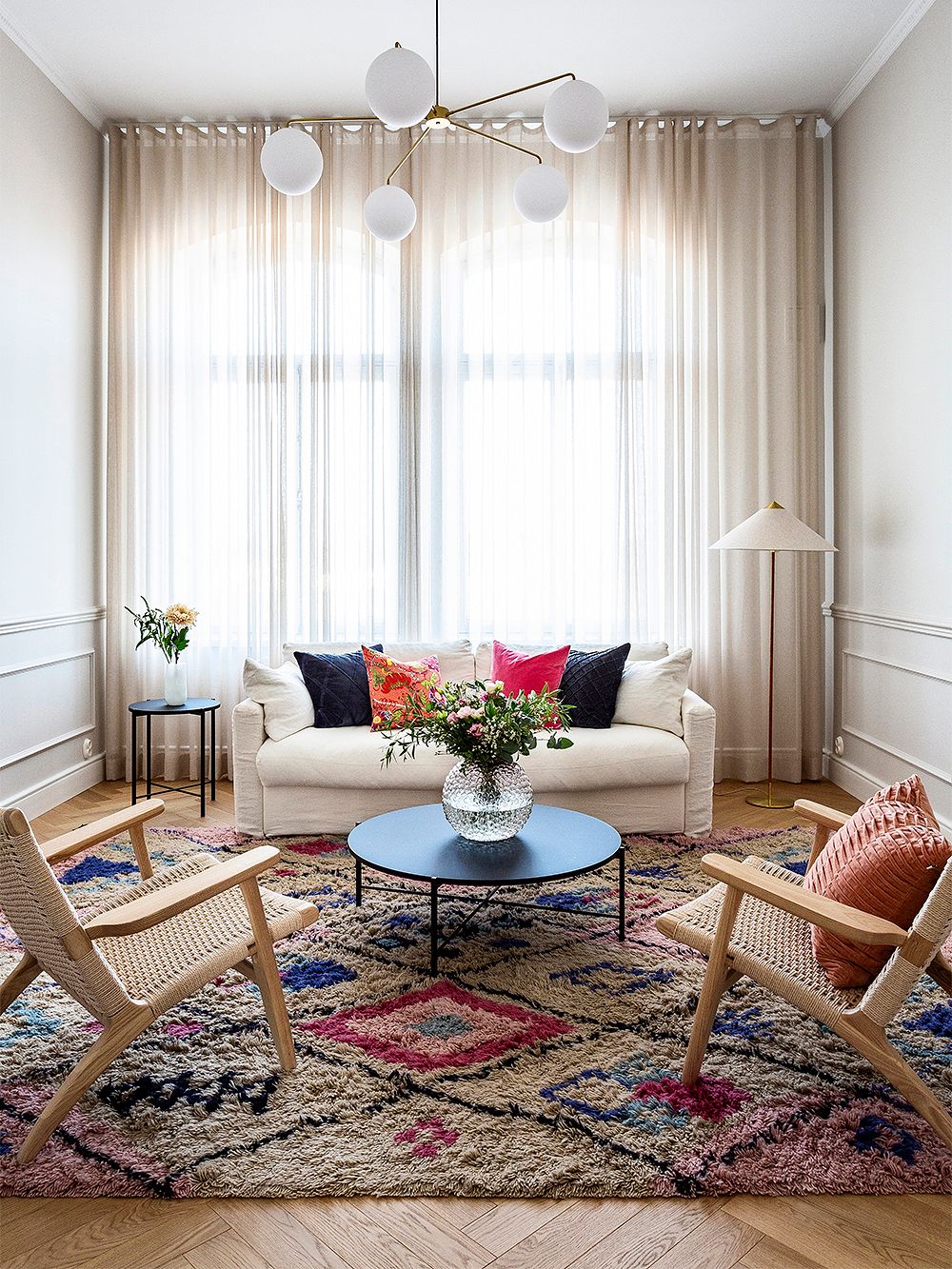 HANKO HAS BECOME INCREASINGLY popular in recent years, and particularly during the pandemic, many have purchased a secondary residence there. Sirpa was lucky enough to find a suitable apartment in a centrally located building in Hanko that she was already familiar with. At the time, traveling was almost impossible, so the deal was made remotely.
Sirpa knew that they would not be able to supervise the renovation themselves. Luckily, the Hanko-based real estate agent recommended interior designer Riikka Laitinen from Bloomy Interiors, who also owns a holiday home in Hanko. Riikka has decorated many holiday homes in Hanko and has good contacts there.
Sirpa's favorite room is the kitchen, where she likes to sit at the table and drink morning coffee. The atmosphere is soothing.
"The apartment had been renovated six years ago and was in okay condition. Nevertheless, since we are interested in interior design, we wanted the holiday home to better reflect our taste. We wanted to make it a place where it's nice to spend a vacation," says Sirpa.
Decorating is more than just a hobby to Sirpa, as she used to own an online store specializing in interior design. She still keeps an eye on what is happening in the field of design.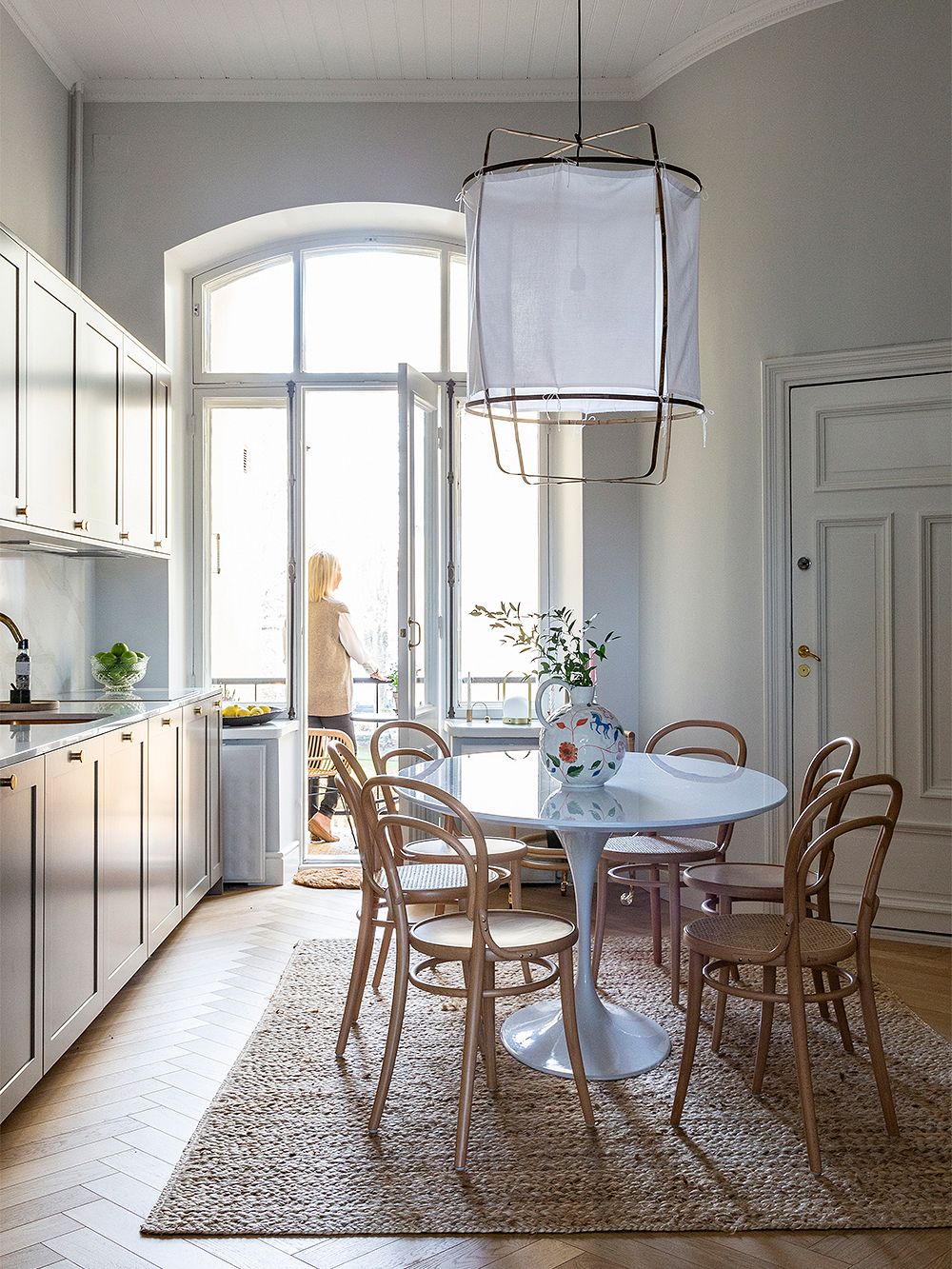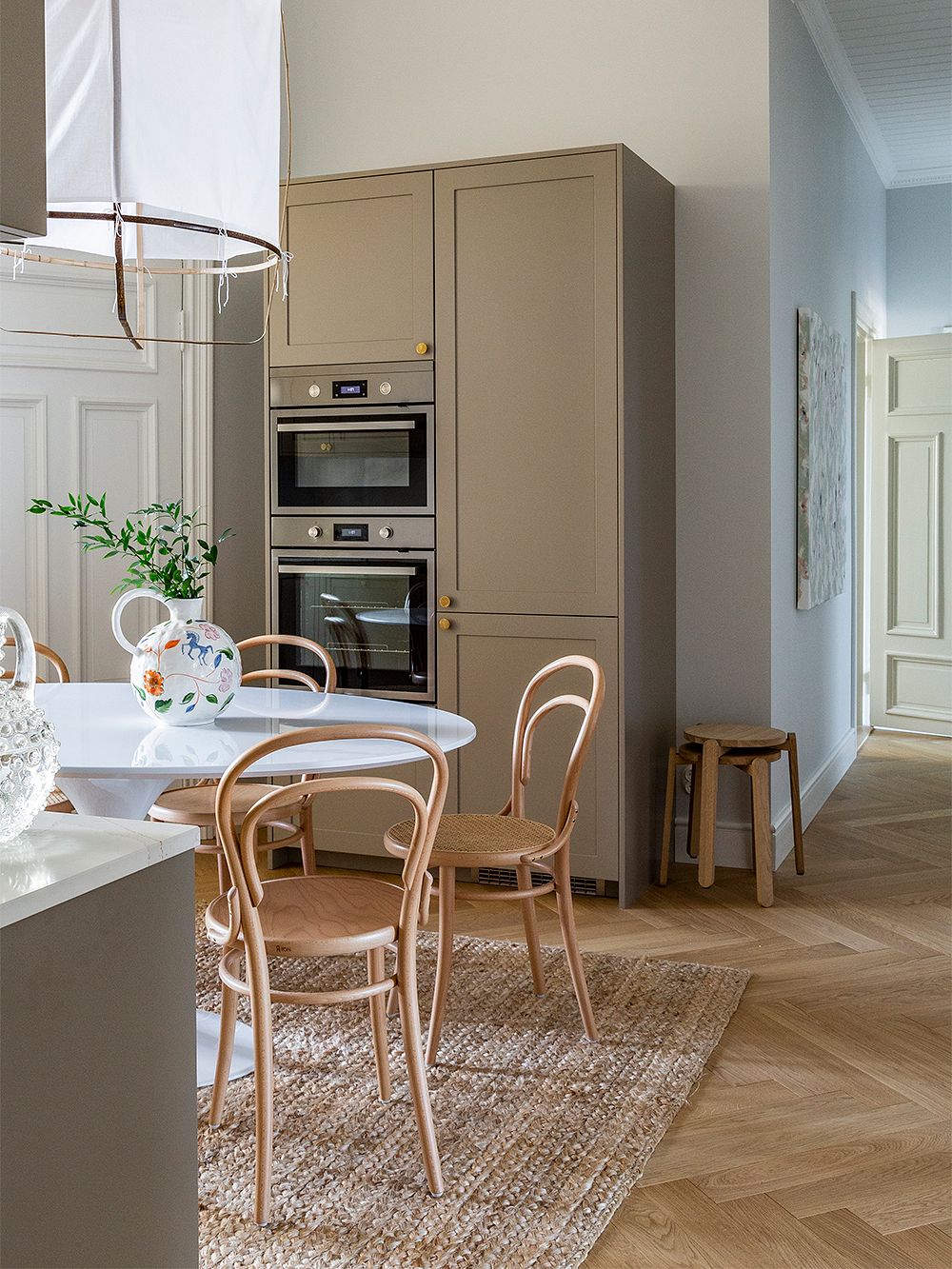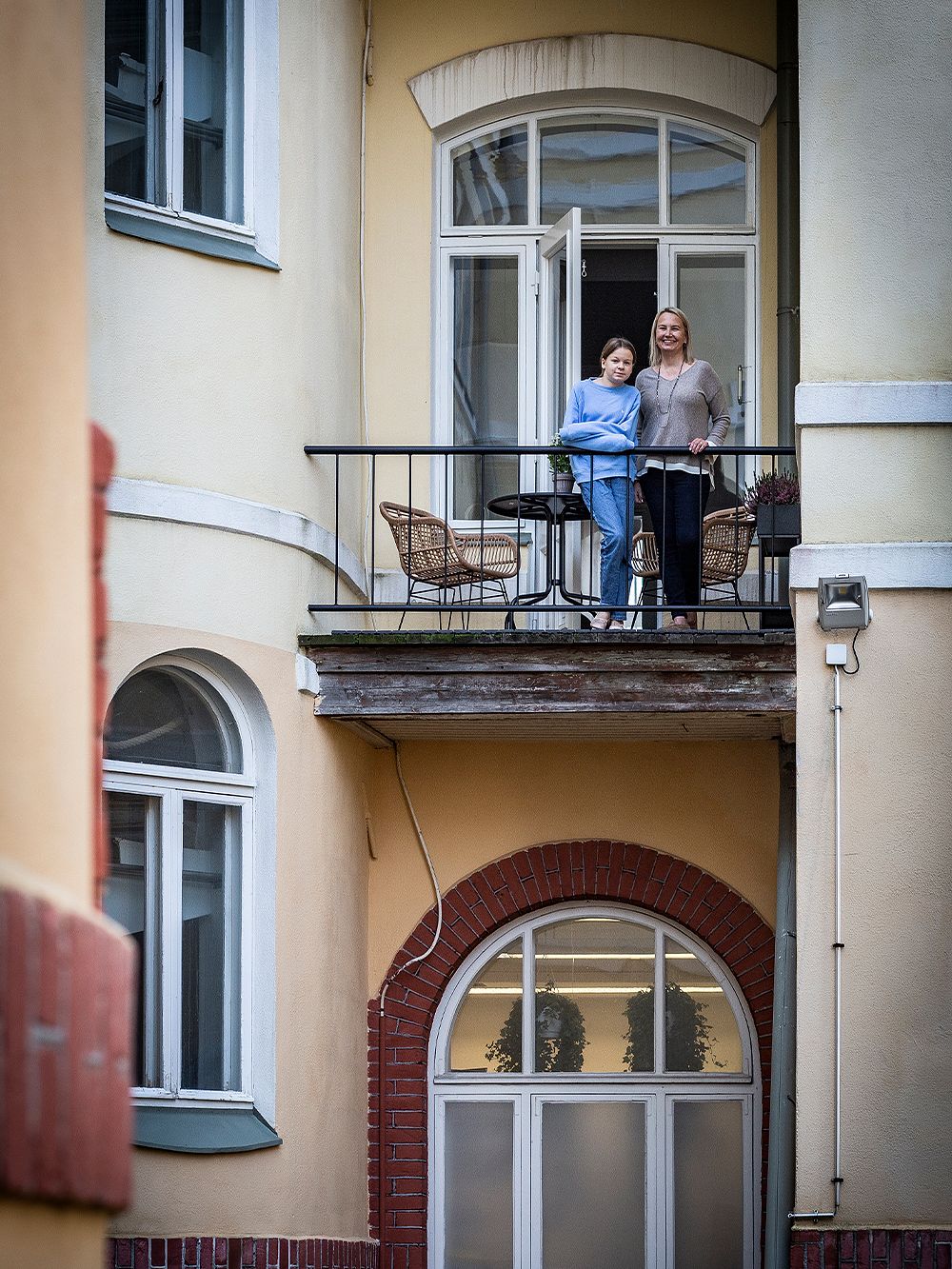 THE KITCHEN WAS NOT that old, but the family decided to renovate it anyway. Sirpa and Riikka visited A.S. Helsingö's store in Helsinki and selected cabinets that confirmed the soft color palette that Sirpa had been thinking about, providing the common thread to the entire interior. The paint colors for all the rooms were chosen from Cover Story's collection. Riikka suggested wall paneling for the apartment, as it would go perfectly with the building's era of construction and give the interior some character. The impressive room height of 3.6 meters enabled the installation of handsome skirtings.
The family also decided to replace the flooring in the entire apartment. The floors and thresholds were on different levels and covering a great deal of sawdust from the 1800s. The floor renovation turned out to be a more extensive project than anticipated.
The wall paneling matches the spirit of the time the house was built. The entire apartment has a uniform, soft coloring that gradually changes from room to room.
The ceiling was damaged in many places, and it was patched and painted. Sirpa and Jussi's neighbor Jari Ahlqvist, who owns Rakennusapteekki, a company manufacturing and wholesaling traditional construction materials, helped them select suitable door handles, for example. Sirpa and Jussi wanted to renovate the apartment carefully and in a way that pays homage to the history of the building.
The sauna, bathrooms and toilet were not renovated, because they were in good condition and can wait their turn.
"The renovation ended up being much more extensive than we had originally thought, but we are really happy with how everything turned out. We have carried out many renovation projects and know that we couldn't have done this without Riikka's help. All the work was done by this great Hanko-based company called Inwood."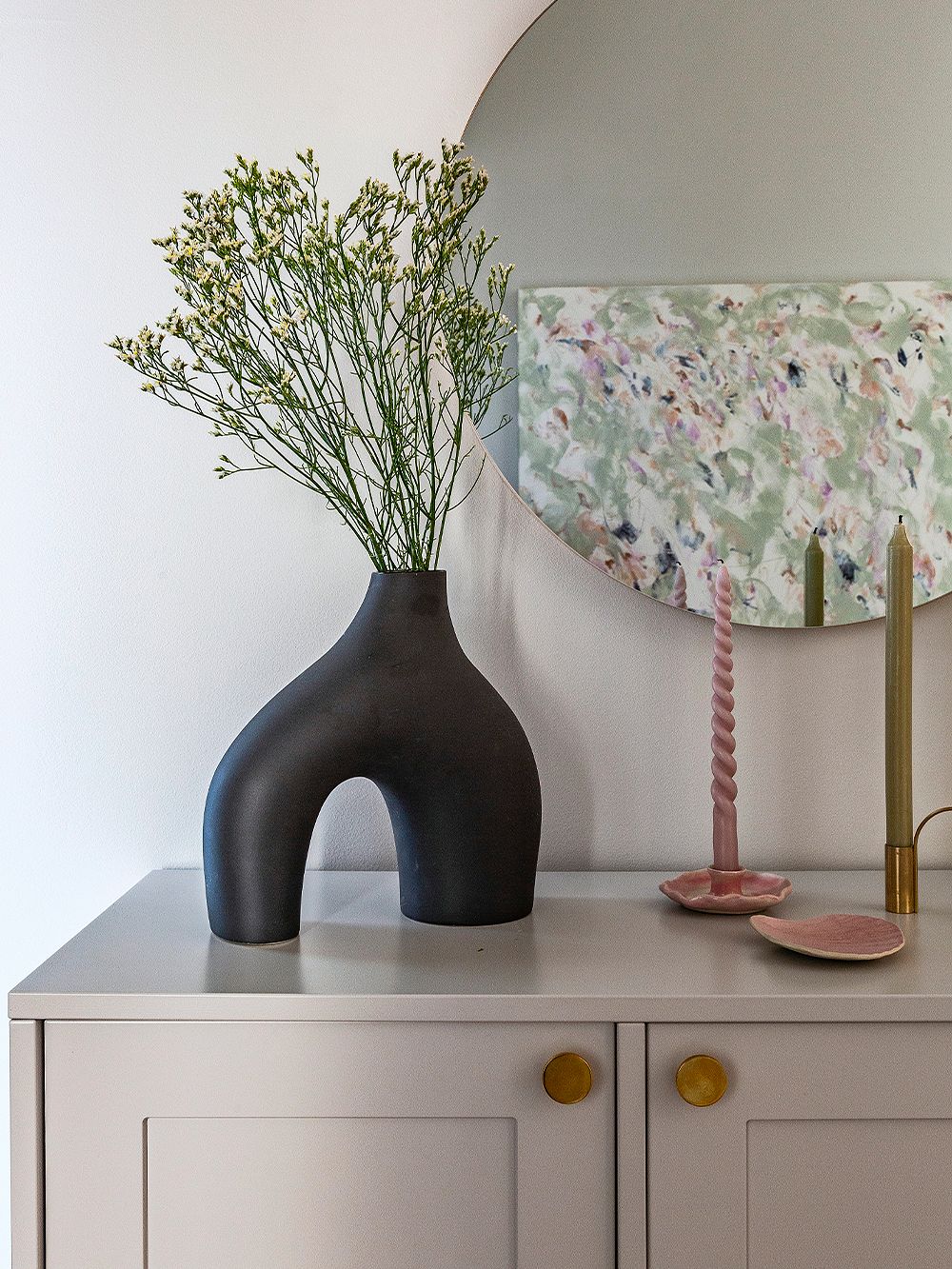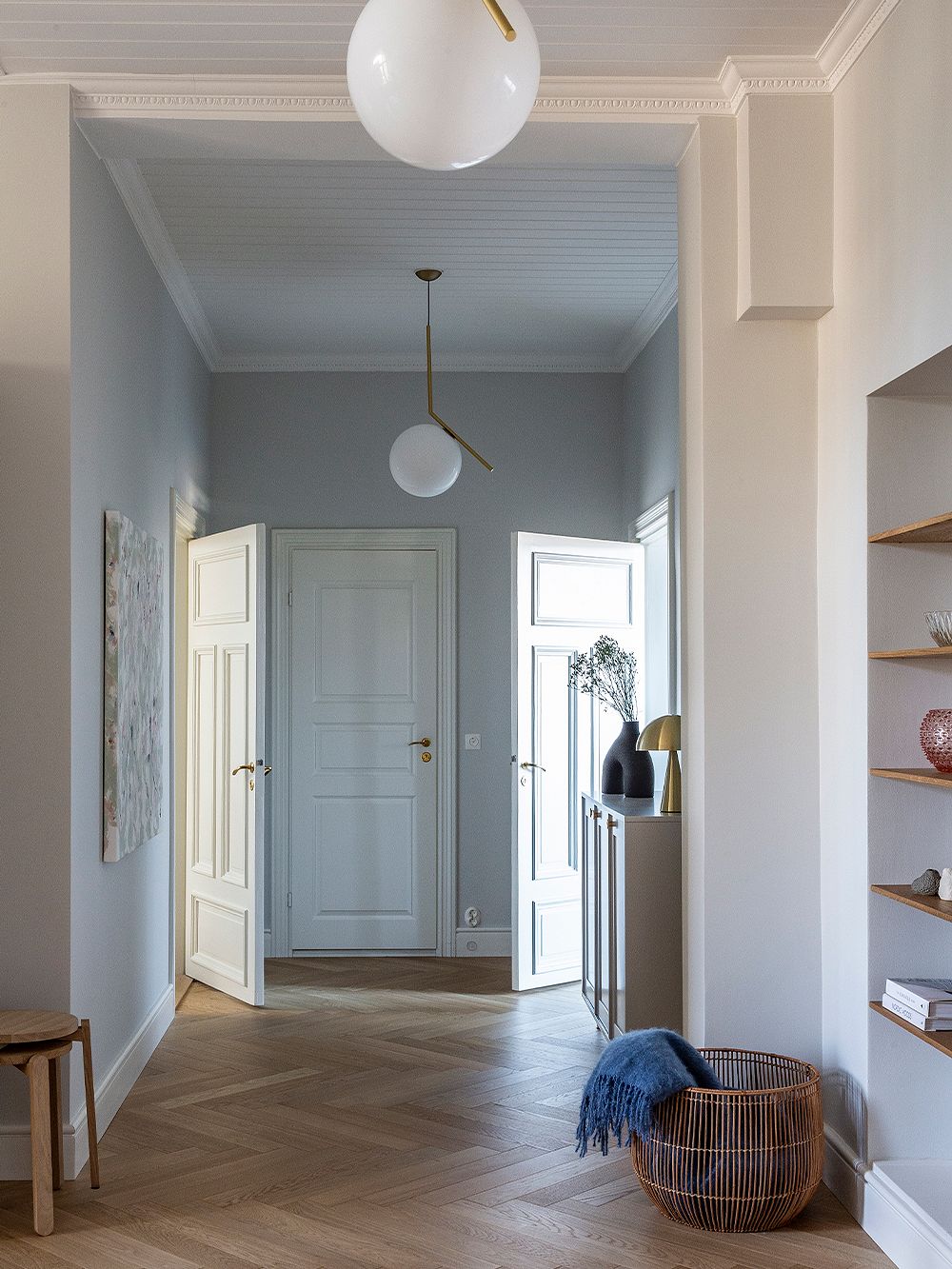 IN HANKO, THE AROVAARAS spend time outdoors and meet friends. Helsinki is also only a short trip away. 12-year-old Annika has 18 weeks of vacation a year, so vacationing is not limited to summer.
Annika's school year is divided into three semesters, with holiday periods in between. Sirpa and Jussi's firstborn Tom is studying in the university and comes and goes according to his own schedule.
"It's nice to have a place in Finland where we can also ask friends to visit us. Here we can be just as social or antisocial as we want. We can pop over to the local bistro on the spur of the moment or just relax at home."
Almost all rooms have curtains that descend from the ceiling. However, their light material does not block natural light.
After years of living in a single-family house, living in an apartment feels good, as the old stone building has thick walls that keep the home nice and quiet. The house used to be called Lignell's building, since customs inspector and businessman Martin Lignell had it built in 1897. The first apartment building in Hanko is also the first apartment building designed by Lars Sonck. Lignell and Sonck were both from the same village in Åland, which explains the choice of architect.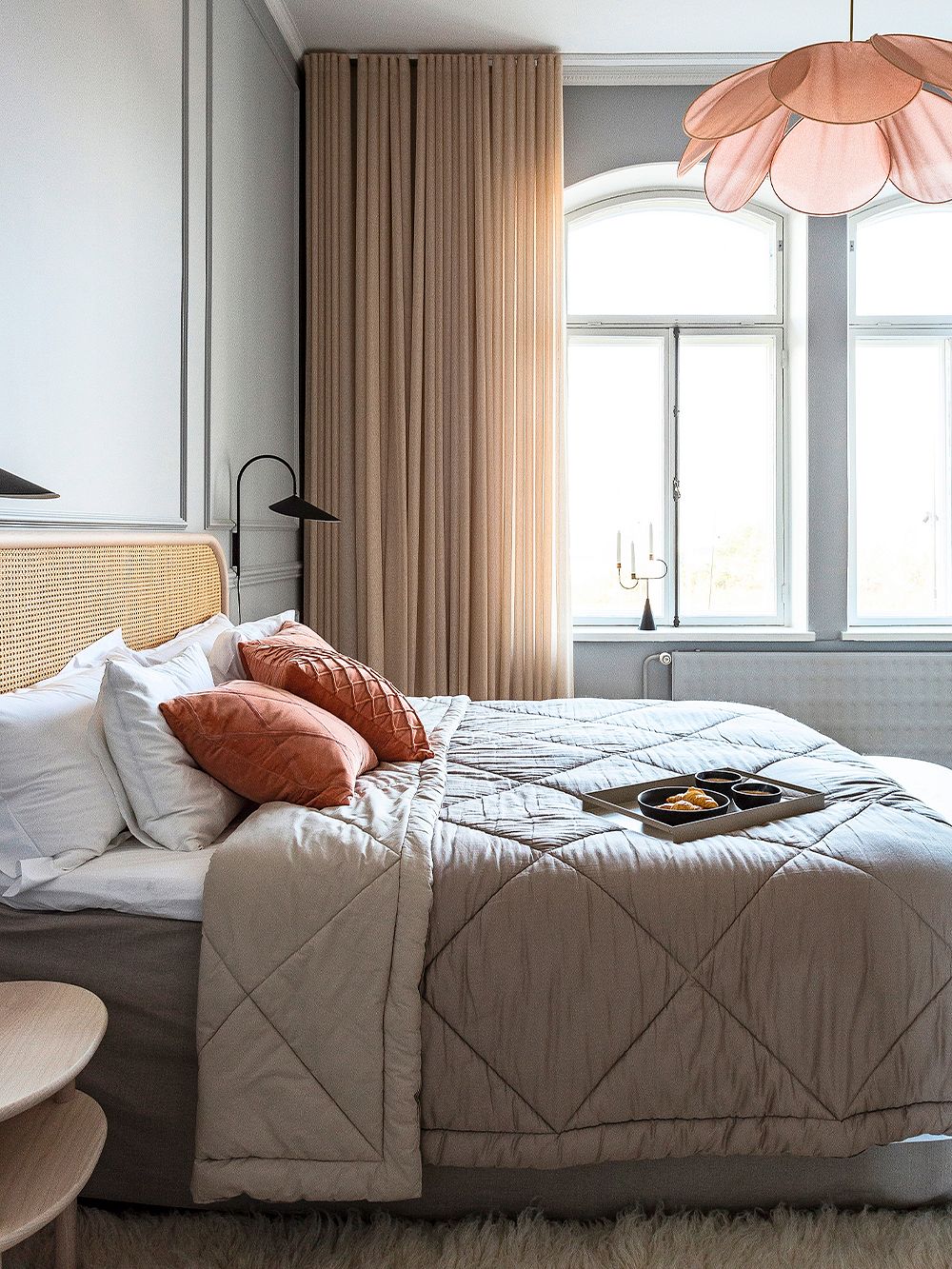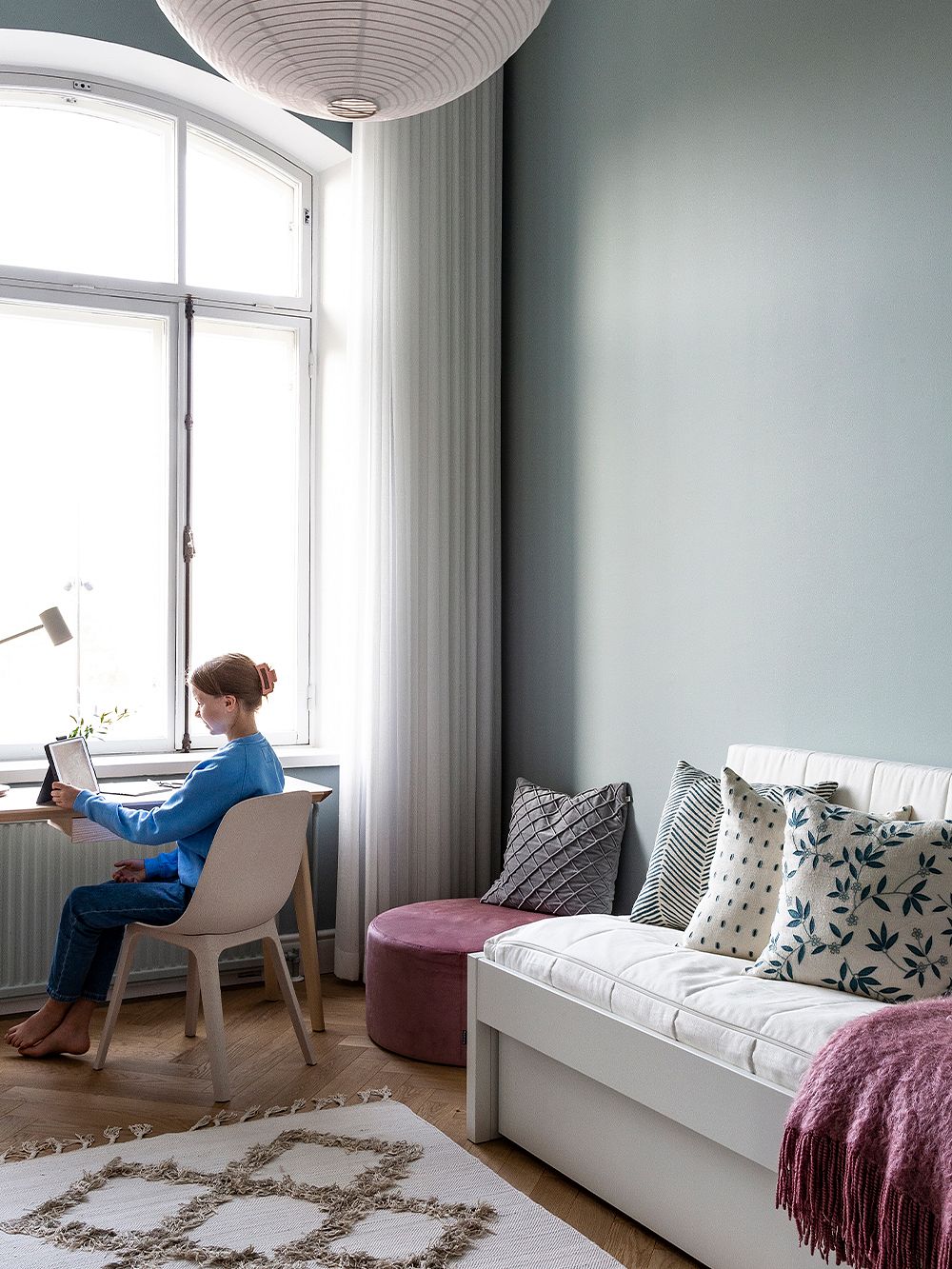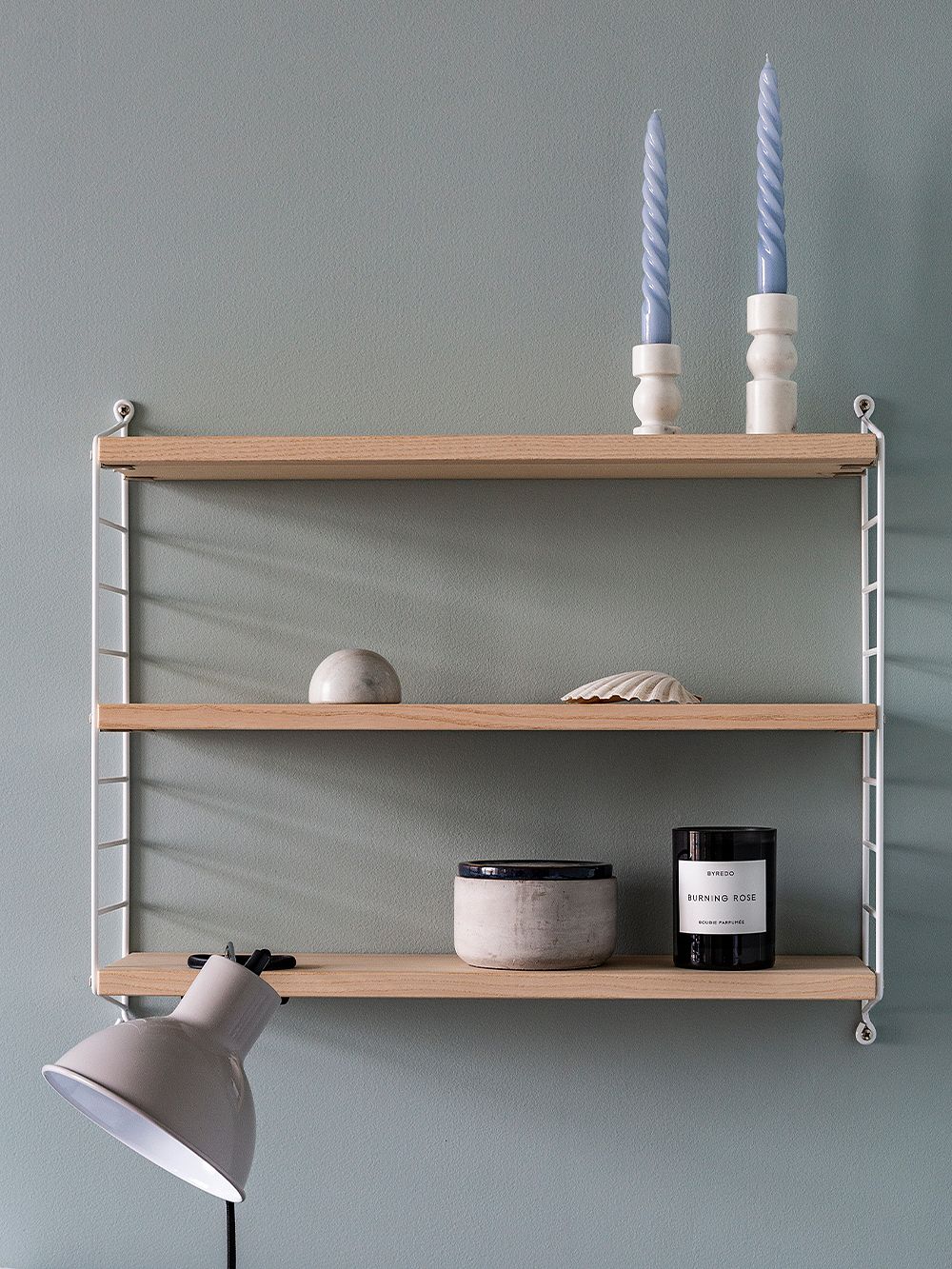 FOR THE HOLIDAY HOME, nothing was brought from the primary residence or storage. Sirpa and Riikka created a harmonious interior using their favorites. It was clear from the start that lamps would play a major role. This idea was also to Riikka's liking, as she thinks that classic, reasonably priced design lamps stand the test of time.
Riikka says that the project was a dream job for her, because she was able to create a functional whole by designing all the surfaces and decorating all the rooms, including the kitchen.
"The apartment ended up being more colorful than I had thought, but it's nice to have a holiday home that looks a bit more playful. This place also has the resort feel that we were looking for. The result exceeded our expectations, I wouldn't change a thing," says Sirpa.
See also:
• Cover Story's paint collection >
• New arrivals at Finnish Design Shop >
Text: Nina Nygård Images: Riitta Sourander
The story was previously published in Avotakka magazine 7/2022.