The new Fiskars Norden series was inspired by the heritage of Scandinavian cuisine, design and nature. The collection consists of non-stick cast iron cookware and steel knives with wooden handles, all fully manufactured in Finland.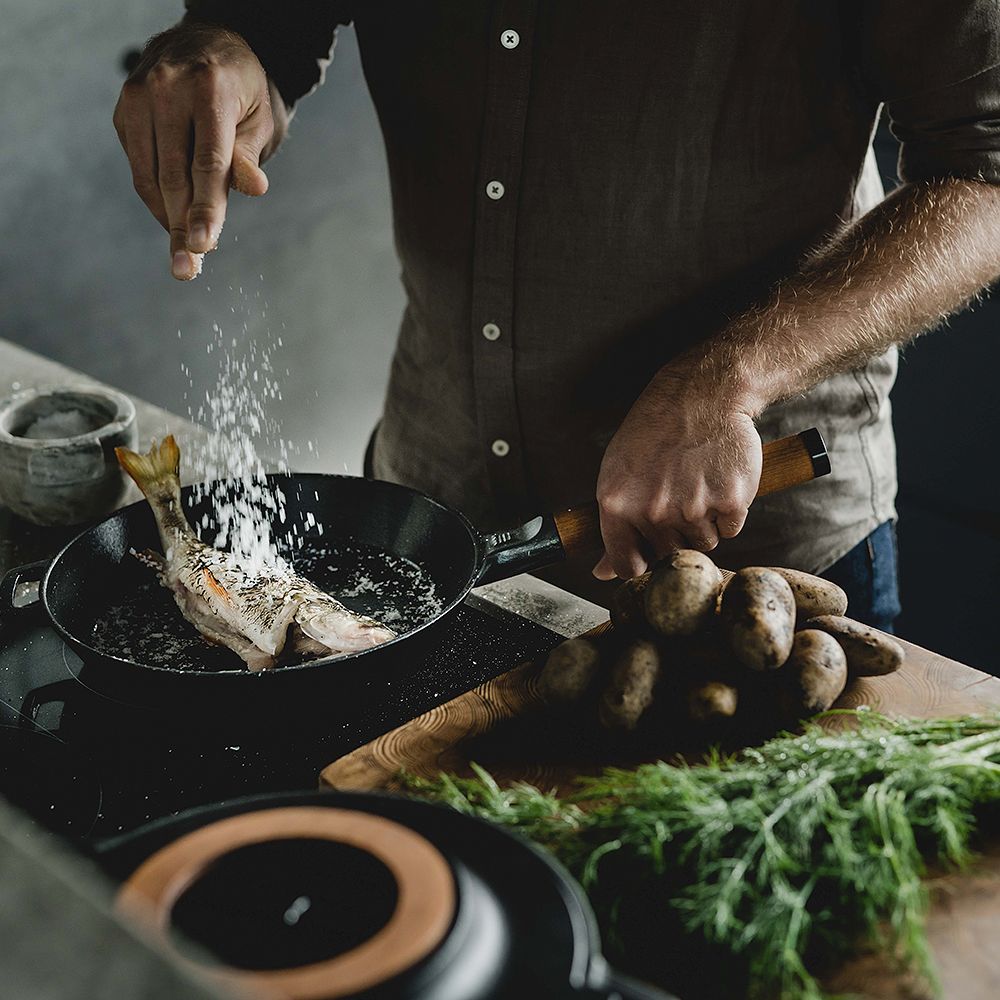 IN AUGUST 2018, FISKARS LAUNCHED an entirely new cookware range called Norden. The collection combines Fiskars' nearly 370-year history and know-how with fresh innovations.
Designed and manufactured in Finland, the Norden range is made from cast iron, steel and birchwood and perfected with modern techniques. The cast iron pans and casseroles have been coated with matt, black enamel and finished with a unique Thermium mineral treatment developed by Fiskars.
"The design was fully done by us at Fiskars' own R&D unit. The Thermium coating originates from consumer needs and long-term research. This treatment makes cooking with the cast iron pots and pans uniquely effortless", says Julia Korvenranta, PR and Communications Manager at Fiskars.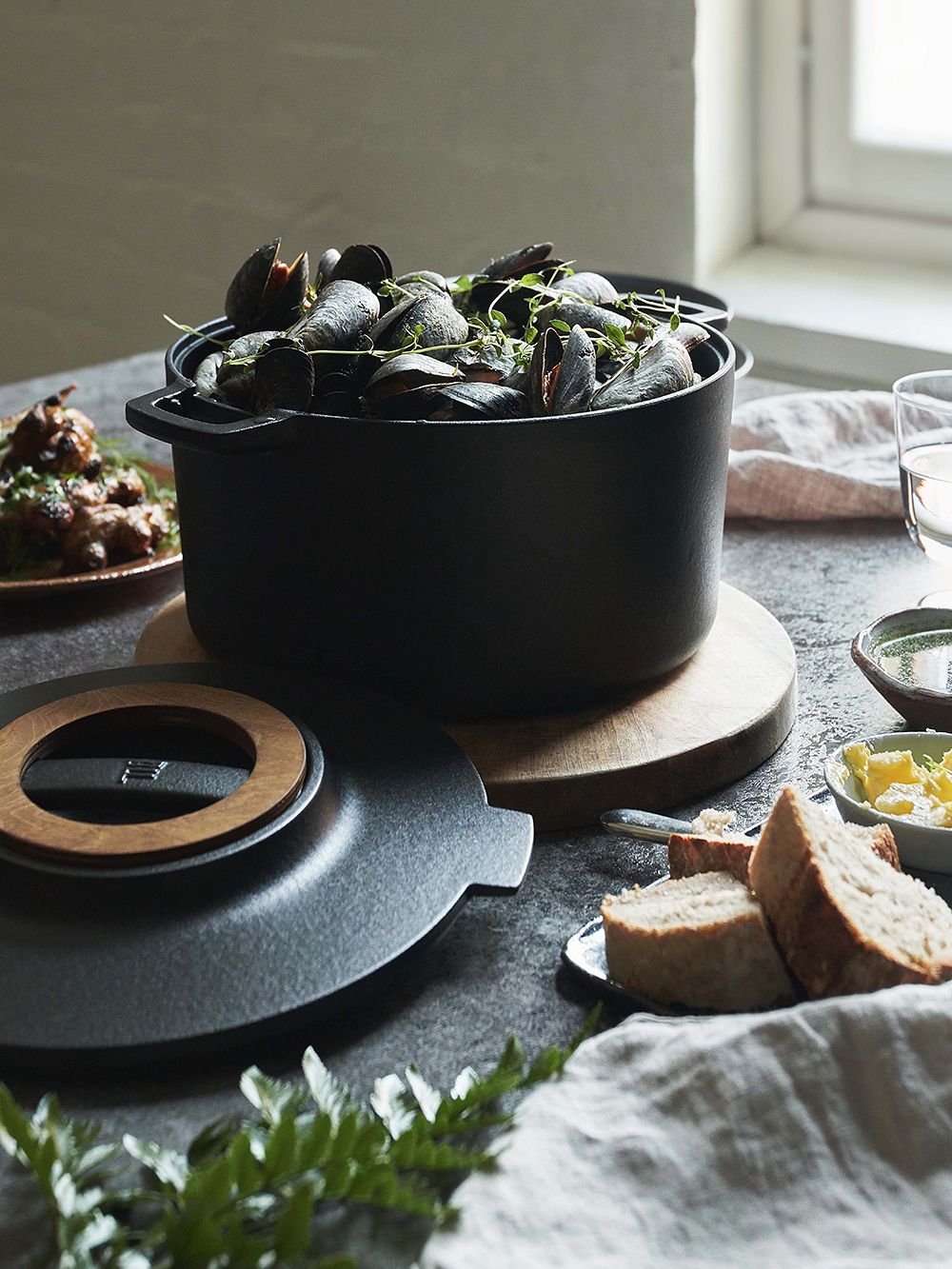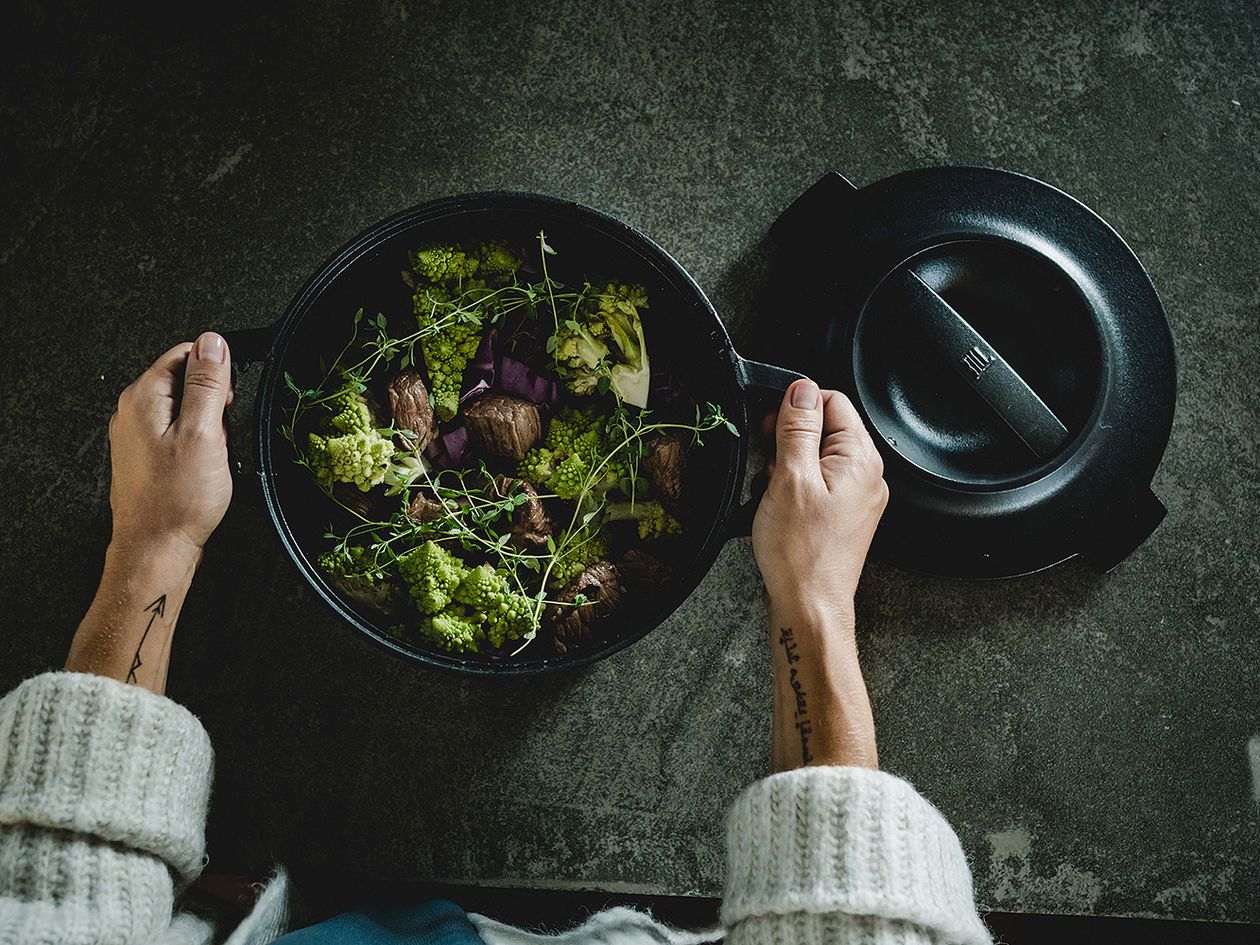 The Thermium coating prevents food from sticking to the pans even at high temperatures and makes them rustproof, durable and extremely easy to care for. Unlike many other coated cookware, the Thermium-coated pans also allow you to use metal ladles and spatulas.
The Norden cookware is rustproof, durable and extremely easy to care for.
"Metal utensils will not damage the mineral treatment. We recommend, however, not to cut or scratch the surface with sharp objects, because it may damage the enamel surface of the product. We recommend hand wash for all Norden products. Other than that, no special treatment or maintenance is needed", Korvenranta instructs.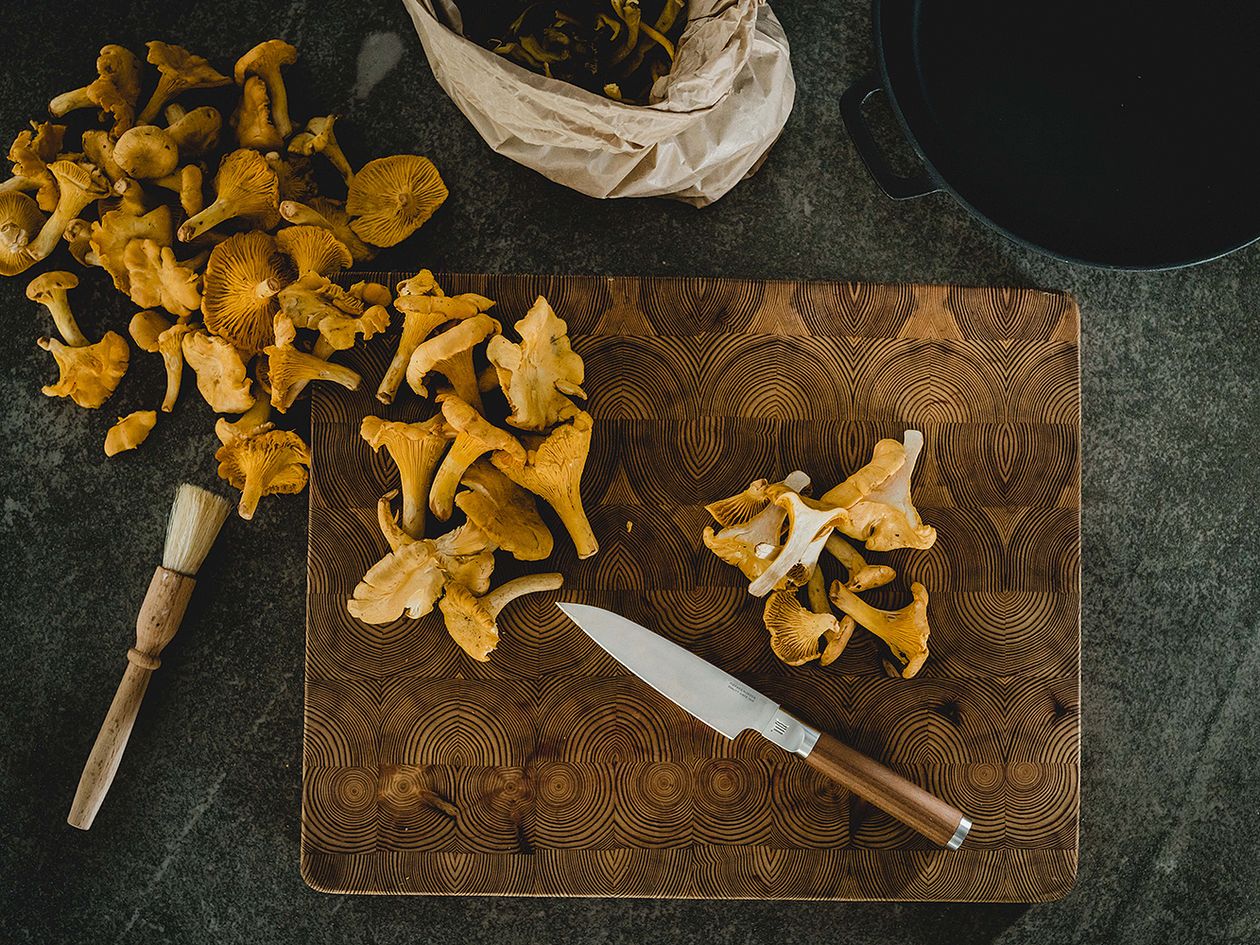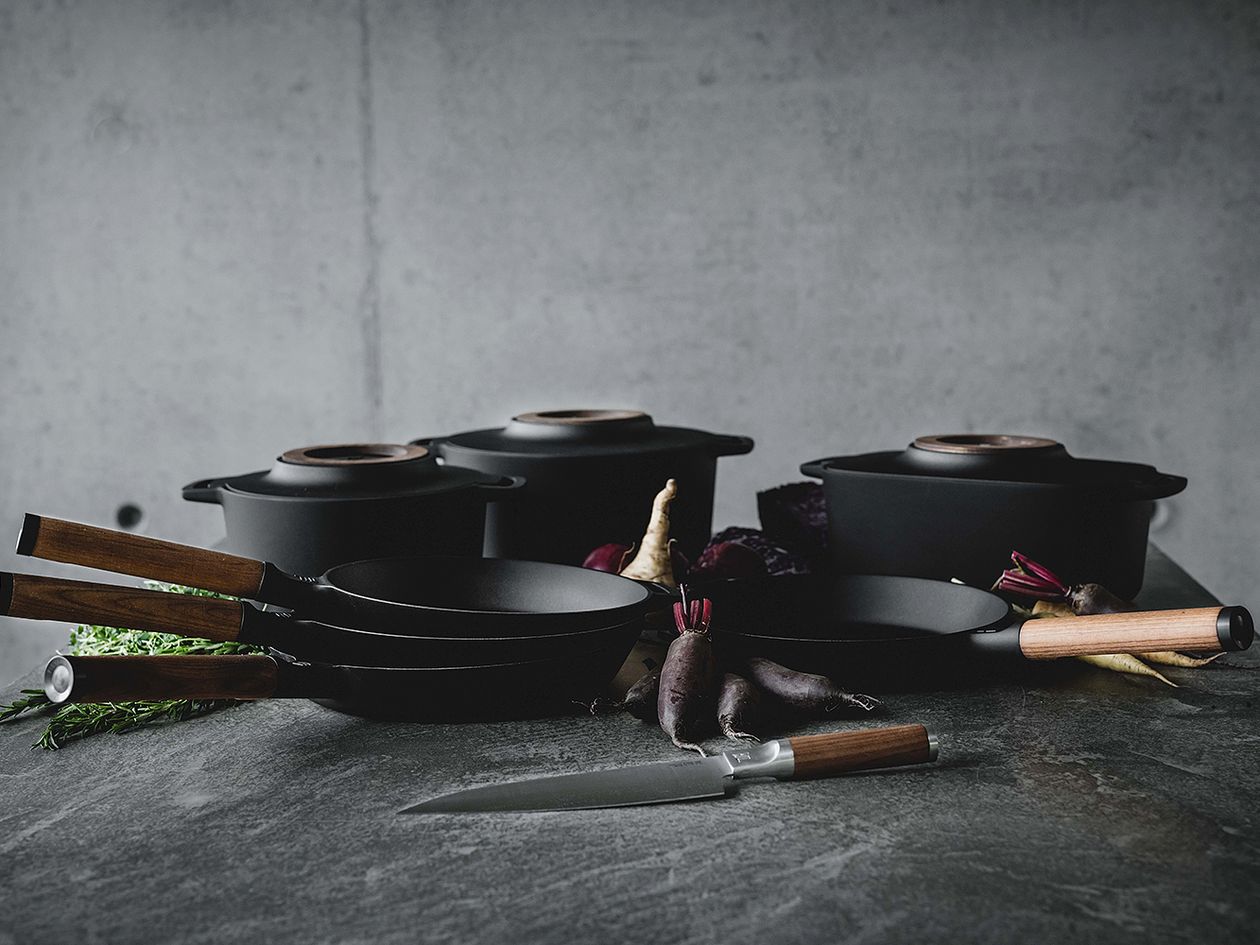 The dark cast iron of the cookware creates a beautiful contrast with Finnish heat-treated birchwood. The wooden handles of the pans can be removed when necessary, and the ring on the casserole lid also functions as a trivet. While serving, the lid can easily be placed on the handle of the casserole. The exceptionally elegant kitchenware is also a delight for home cooks who appreciate aesthetically interesting contemporary design.
Immediately after its launch, Fiskars Norden won a Red Dot Award, one of the world's best-known design prizes. Norden has all the qualities for becoming an international design classic, and that's exactly what it was designed for – the durable materials and timeless appearance bring the joy of Nordic design and cuisine for decades to come.
See also:
• Fiskars Norden cookware collection
• All Fiskars products
Text: Nora Uotila Images and video: Fiskars