Located on the southern coast of Norway in Larvik, in the tight embrace of rocky terrain, stands Lille Arøya – an inventive summer home designed by Lundhagem Architects. Turning the challenging topography into its unique resource, Lille Arøya is an ideal hideaway for taking in the surrounding landscape to the fullest.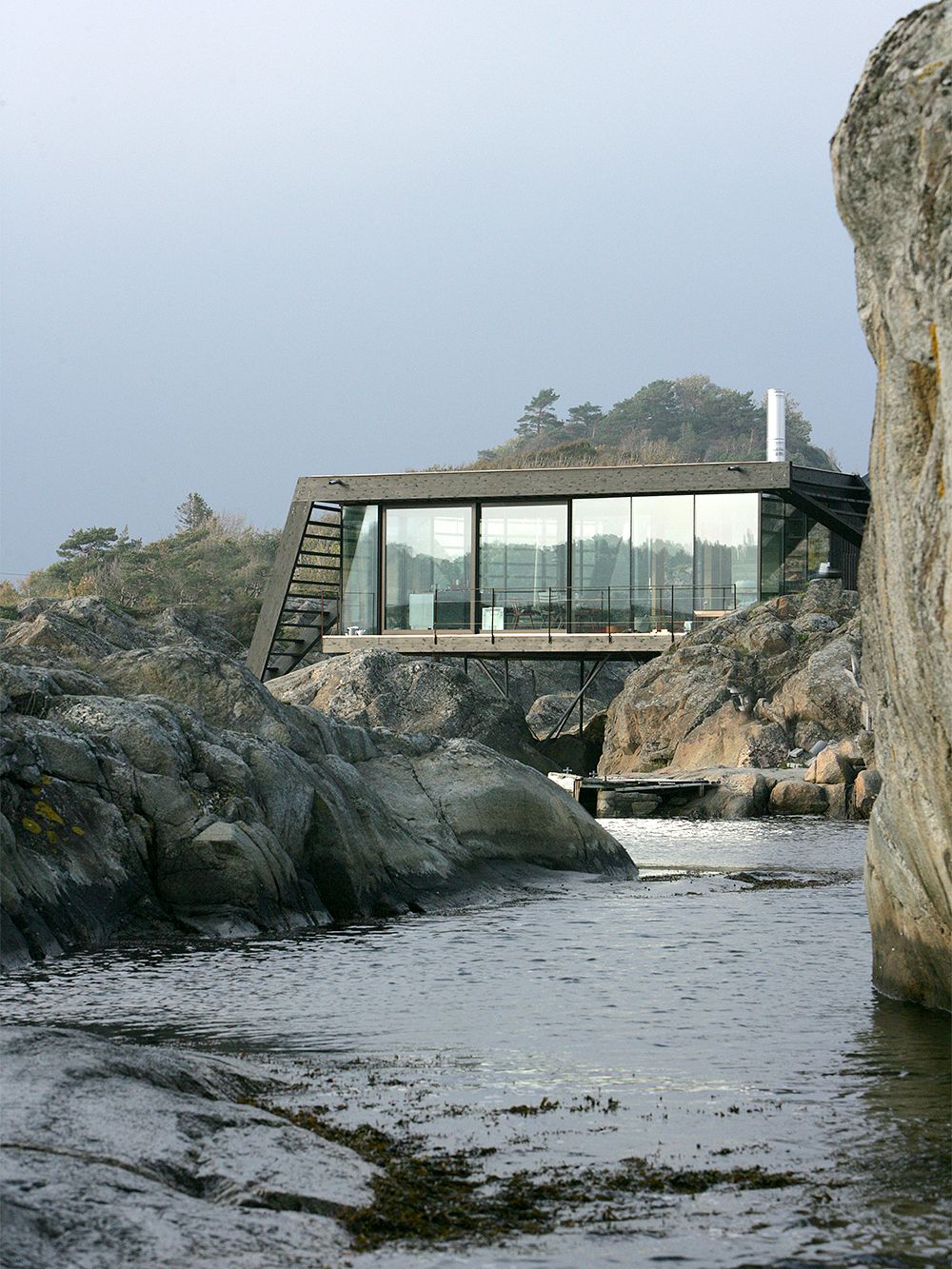 ---
Design: Lundhagem Arkitekter
Location: Larvik, Norway
Completed: 2014
Gross area: 75 m2
---
LILLE ARØYA, located on the south coast of Norway, in Larvik, makes an unforgettable first impression as one approaches the cliffside by boat. Designed by Lundhagem Architects, the summer house built over the restless water is like a bridge between the rocky islets and the mainland.
Skillfully following the complex nature of the challenging terrain, the building is at the same time a visible, separate element and an intimate hideaway that naturally blends into the landscape.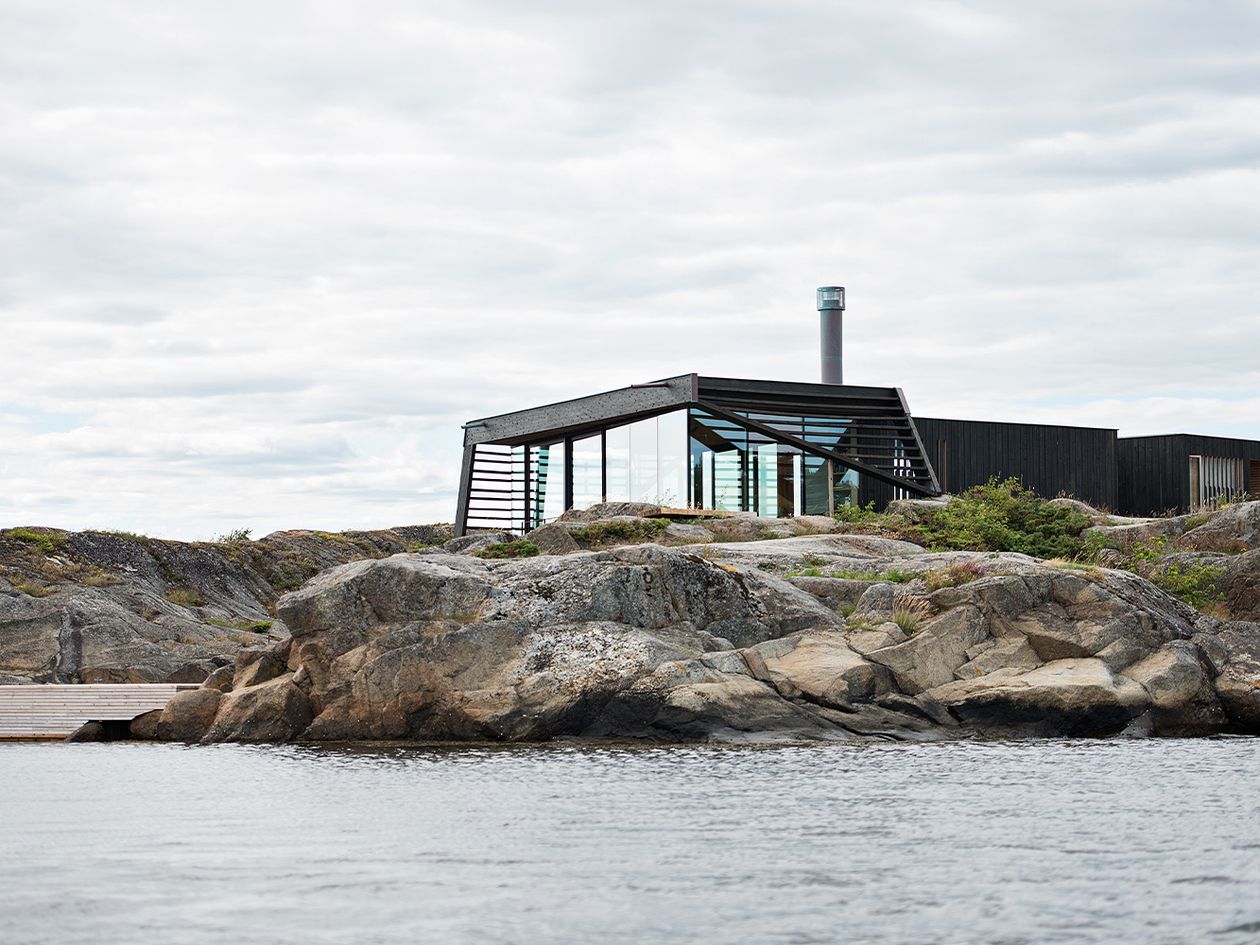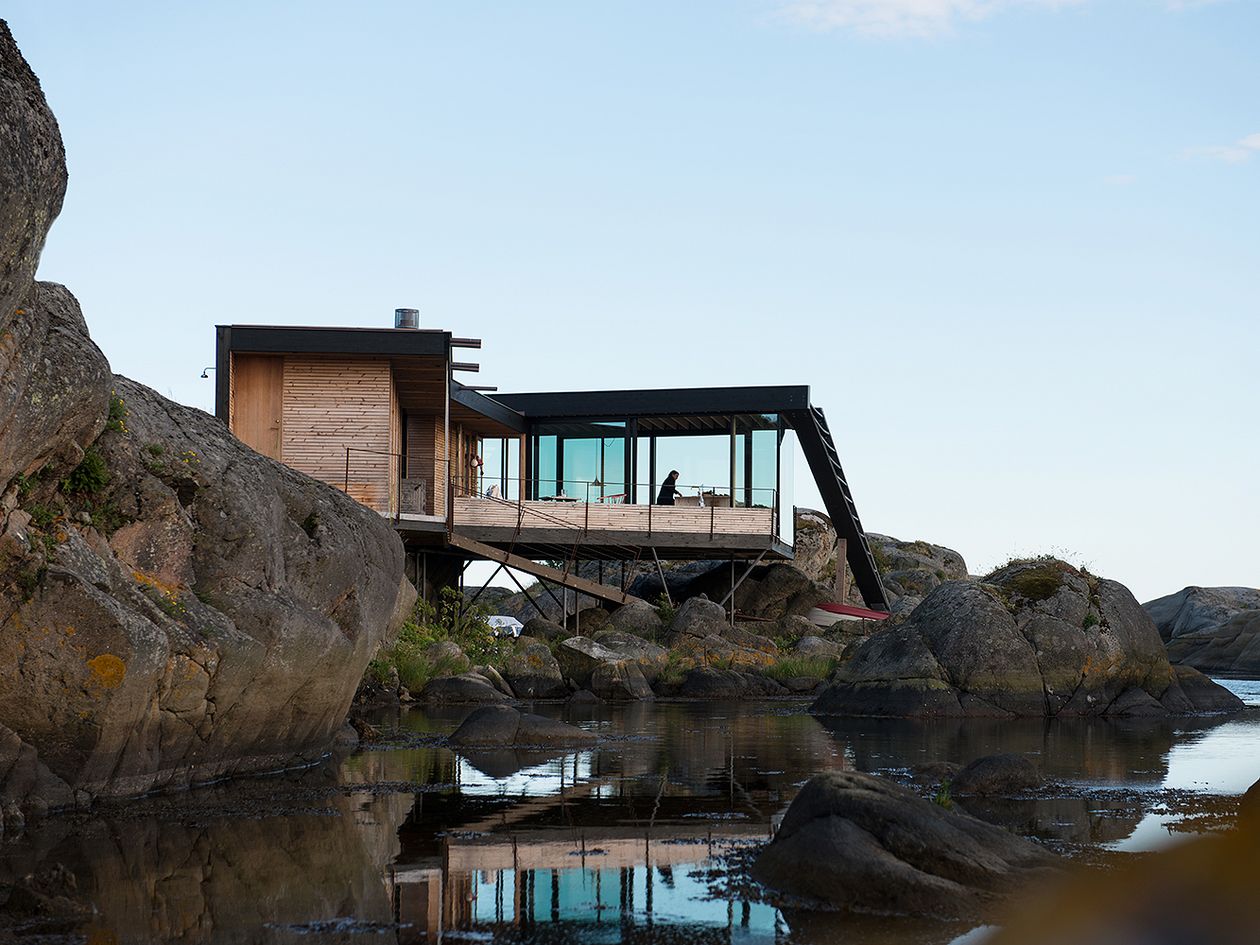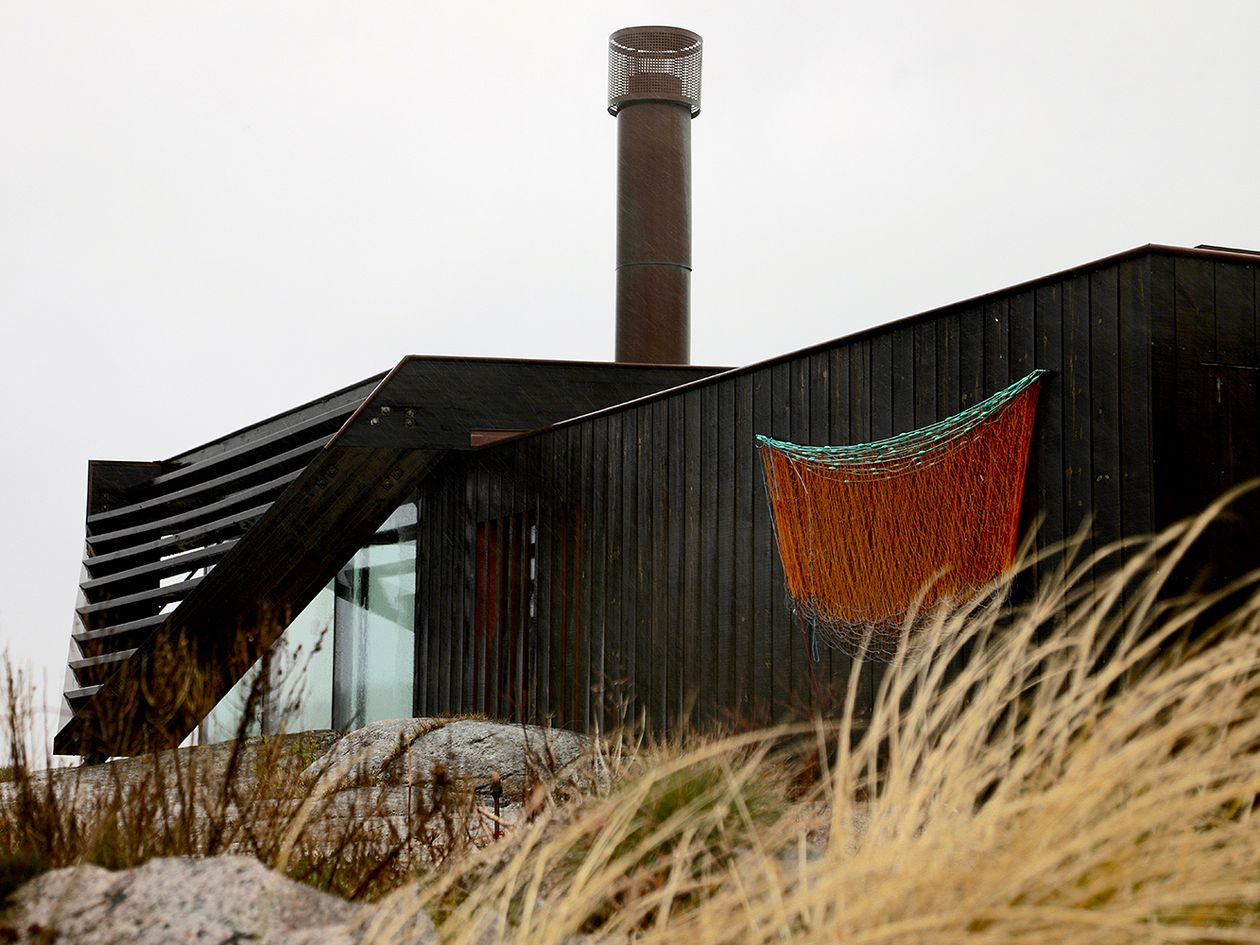 The client's wish was to make even better use of the grounds and enchanting landscape of their existing summer home. The building replacing the original cottage took over an unutilized area consisting of several small rock islands, the complex shape of which was harnessed as a powerful resource for the project by creating hand-built bridge structures and support pillars.
The complex shape of the area was harnessed as a powerful resource for the project by creating bridge structures and support pillars.
Balancing between the rocks, the low-rise building both attaches itself in an interesting way to the stagnant look of the rocky landscape and simultaneously appears to rise above it in a light and airy way, depending on the perspective.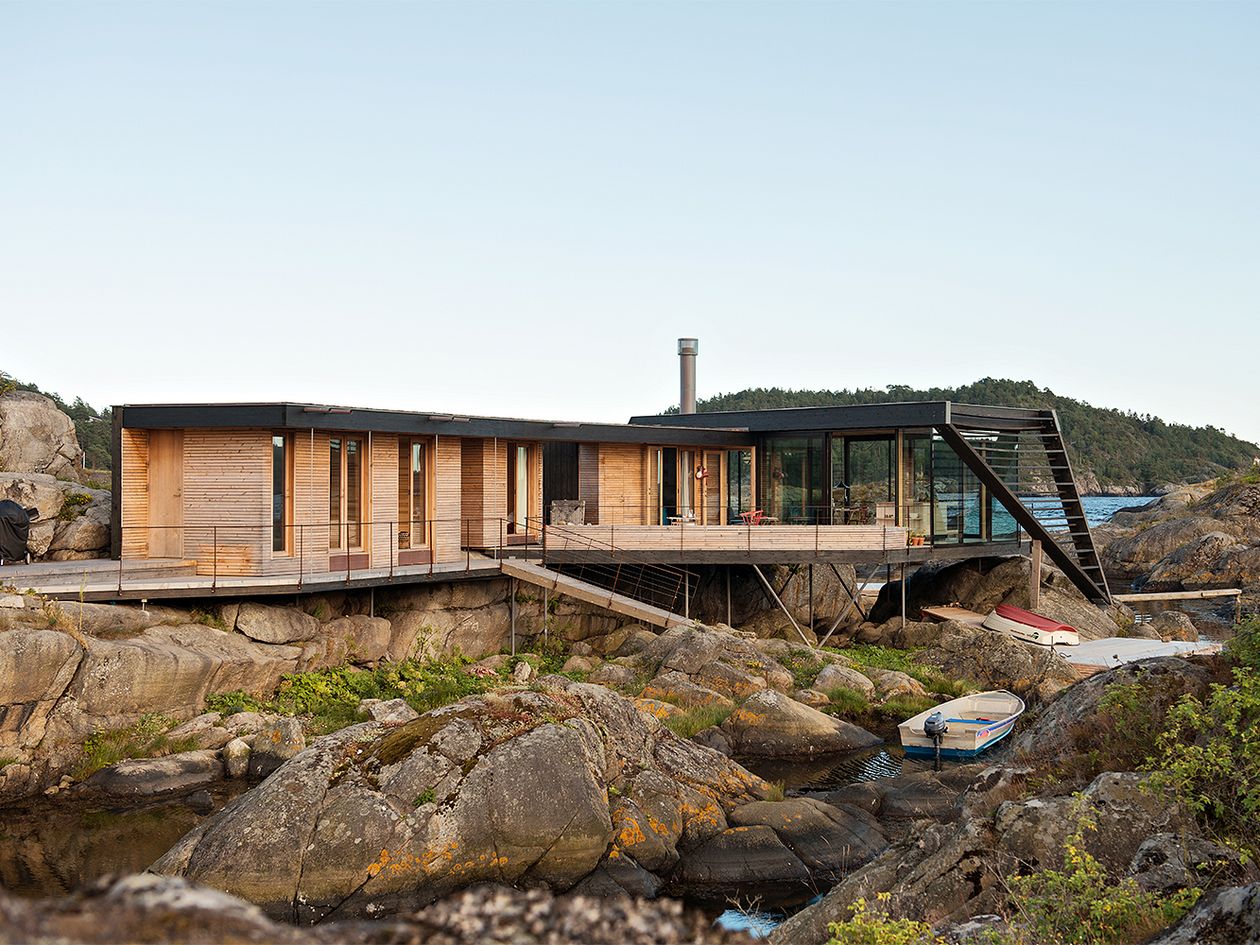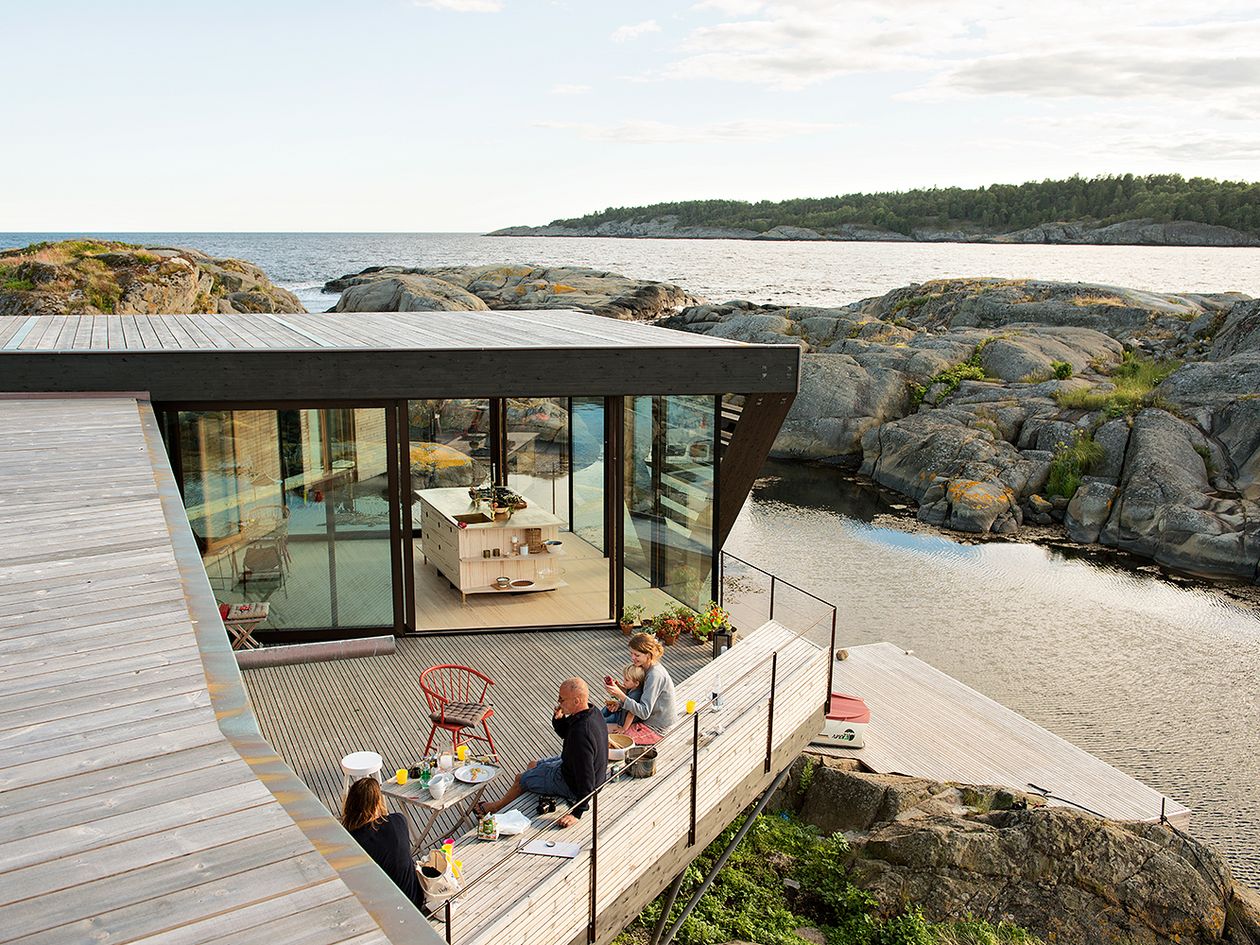 The materials chosen for the façade connect the modern structure to Scandinavian building traditions in a charming way. Covered throughout with roughly sawn pine heartwood – or malmfuru as the locals call it – the building will turn a charismatic silvery hue as it ages, the natural patina further supporting the building's harmonious coexistence with the surrounding nature.
The materials connect the modern structure to Scandinavian building traditions in a charming way.
The warm and inviting appearance of the natural-colored walls is accentuated by the soot-black ceiling and end triangles. The wooden end triangles bring a surprising visual addition to the understated geometric appearance of the building, while they also provide a shield against the gusty coastal winds and protect the interiors from the scorching sun.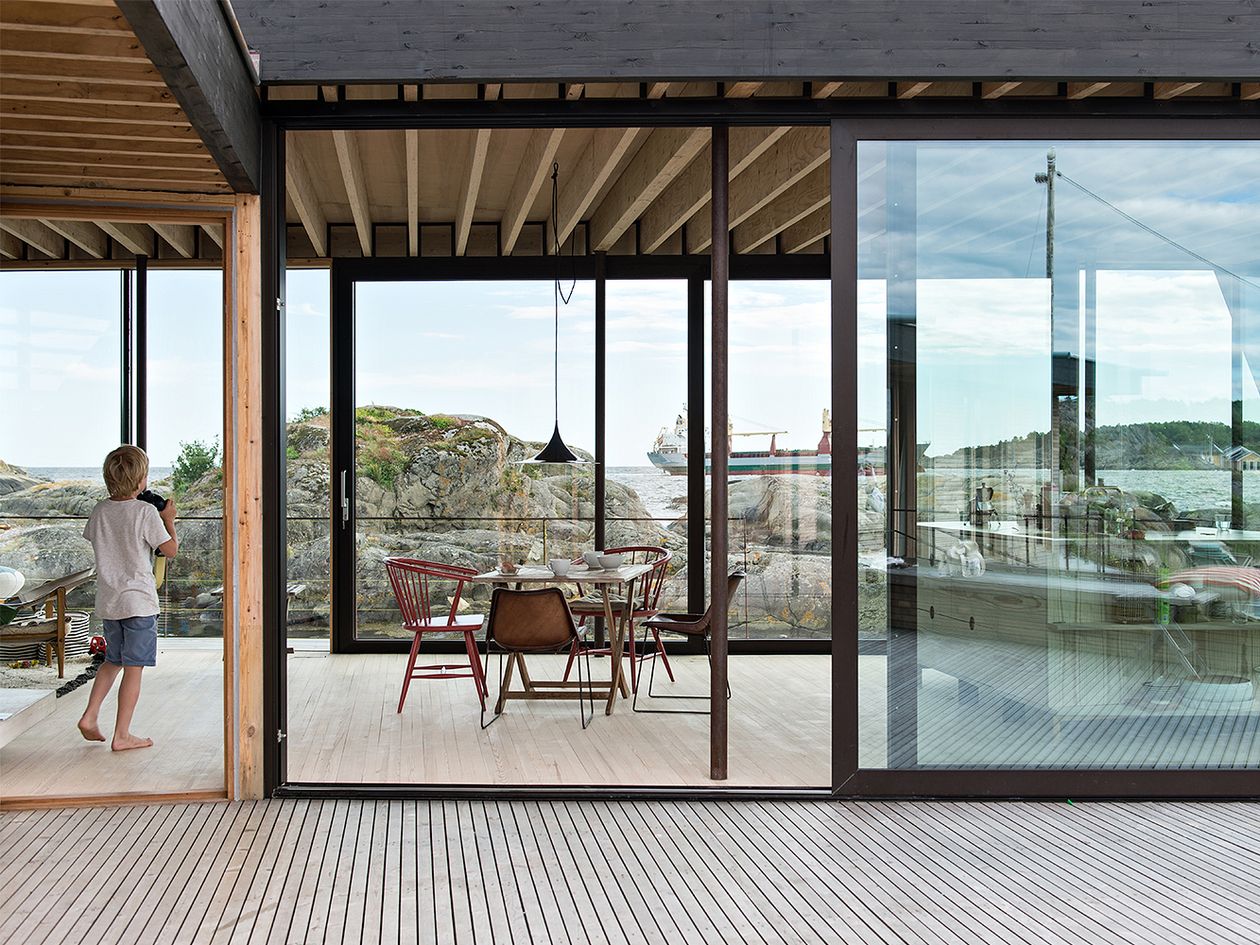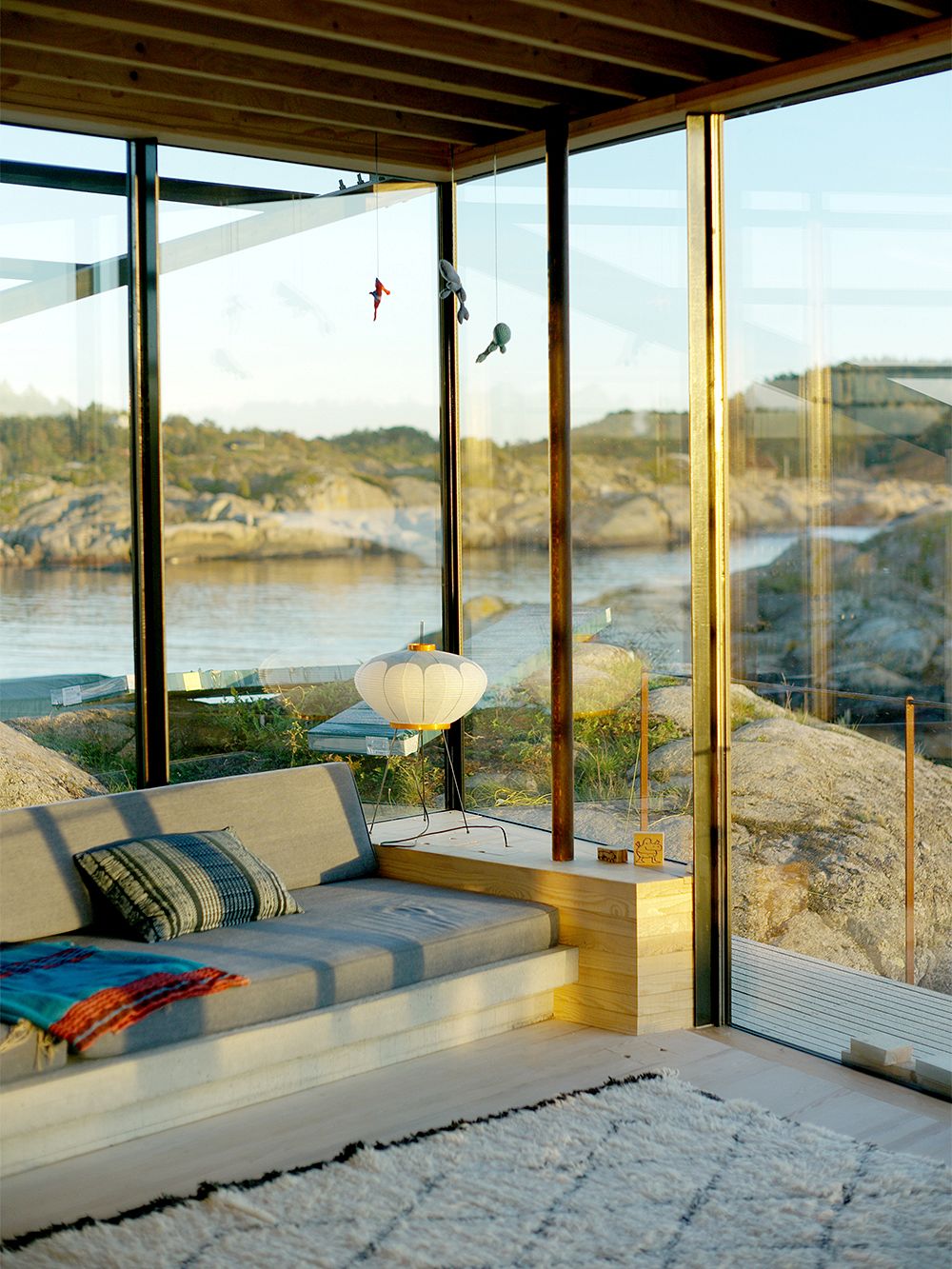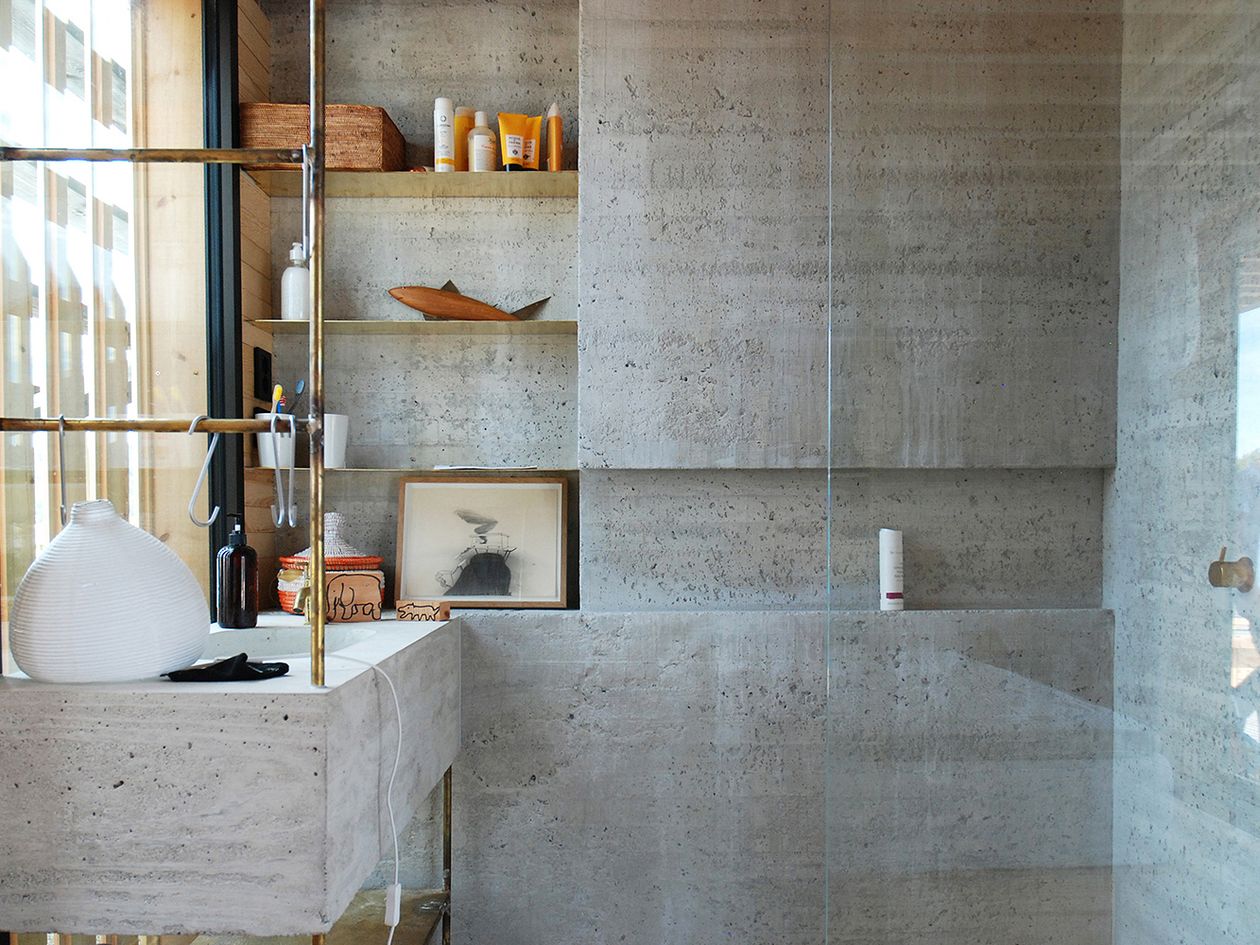 Lille Arøya is divided into two parts that have a distinct difference in character. The glass walls of the lounge areas and kitchen provide an uninterrupted view of the surrounding landscape while cooking, eating, and socializing, while the separate wing offers a more sheltered setting for sleeping and bathing.
The height variations of the plot have been utilized cleverly indoors as well: the pine floor follows the natural curves of the rock, forming levels of different heights. Untreated, raw concrete surfaces and beautifully patinated metallic details create an interesting contrast to the soft-toned wooden surfaces.
See also:
• Follow @lundhagem on Instagram >
• Arvinius + Orfeus Publishing Built by the Sea: Villas and Small Houses >
Text: Mira Ahola Images: Ivar Kvaal and Alexander Westberg