The Federal House, designed by Edition Office, appears like a mystical mirage amidst the rugged landscape of the Australian hinterland. Behind the atramentous façade of the building, a true oasis emerges – a sanctuary that seamlessly combines outdoor and indoor spaces.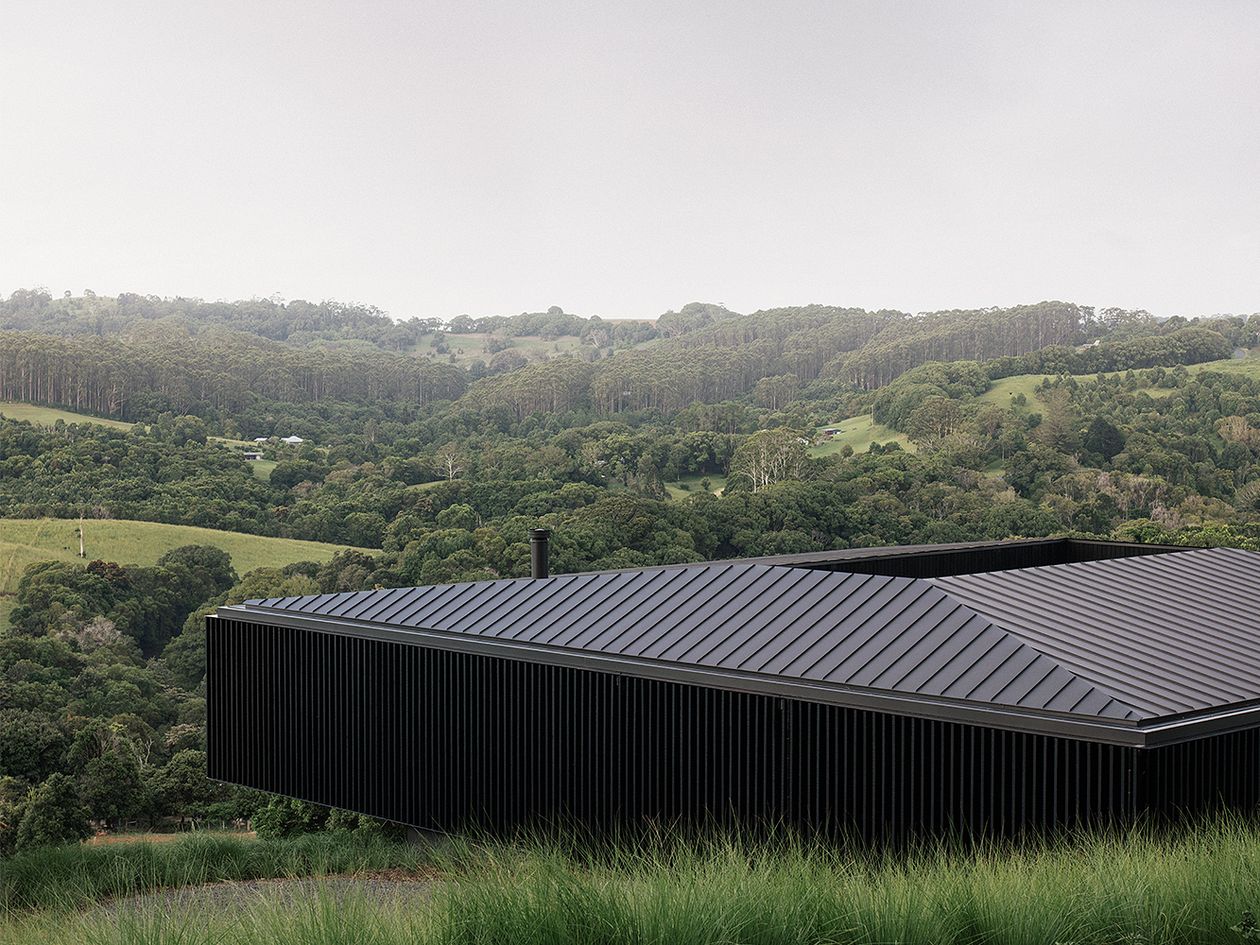 ---
Design: Edition Office
Location: Federal, New South Wales, Australia
Completed: 2020
Gross area: 424 m2
Lead architects: Kim Bridgland and Aaron Roberts
---
THE FEDERAL HOUSE, located in New South Wales, Australia, stands firmly connected to its surroundings. Completed in 2020, the eye-catching building appears as a shadow against the landscape opening up to the vast Australian hinterland view – on the one hand as a foreign element, and on the other hand, providing shelter for experiencing the environment to the fullest.
Drawing from the ideologies of Juhani Pallasmaa and Peter Zumthor, architects Kim Bridgland and Aaron Roberts created a stunning example of sensuous materiality. Experientialism and a multisensory approach were keywords that guided the Federal House design project from the beginning.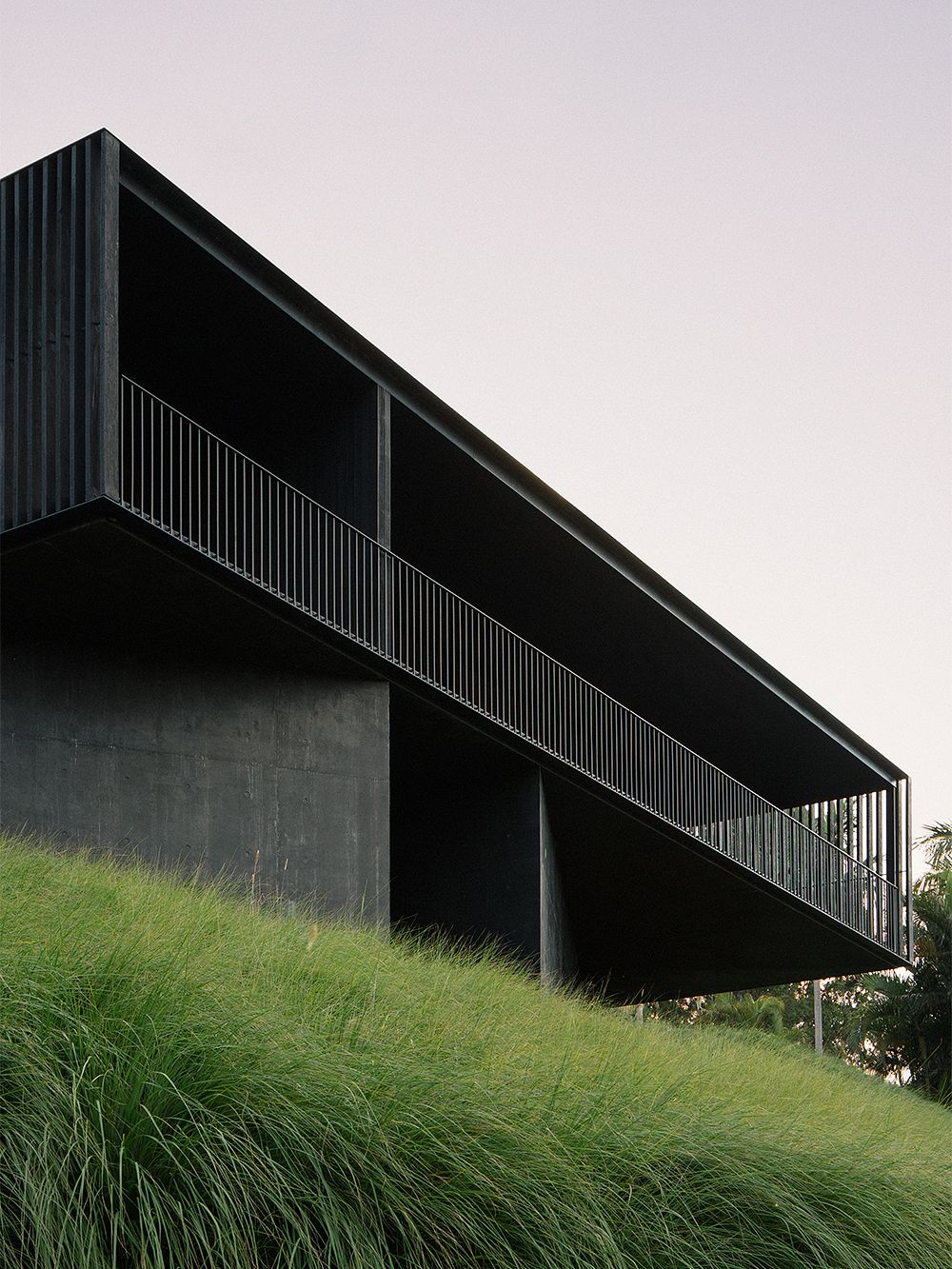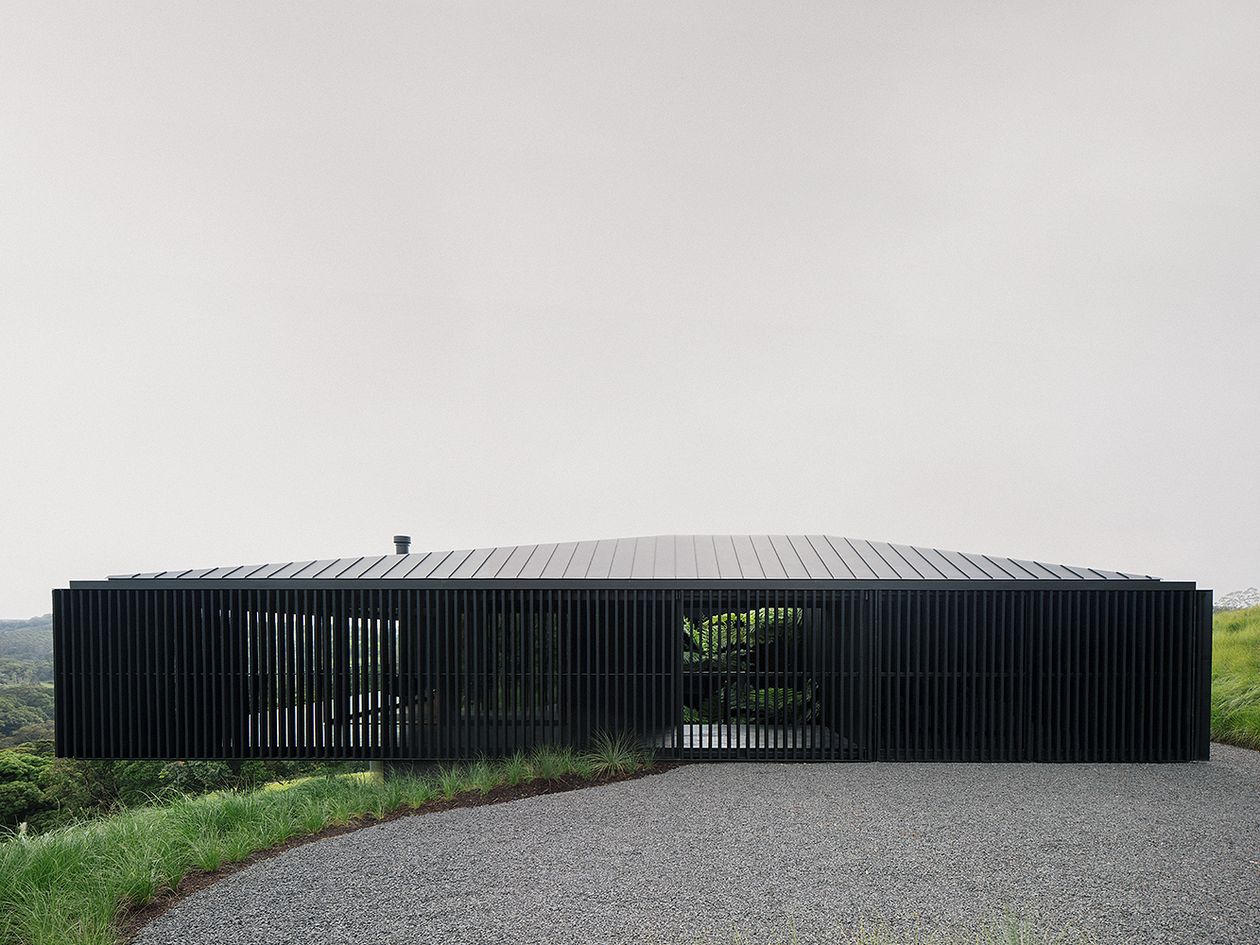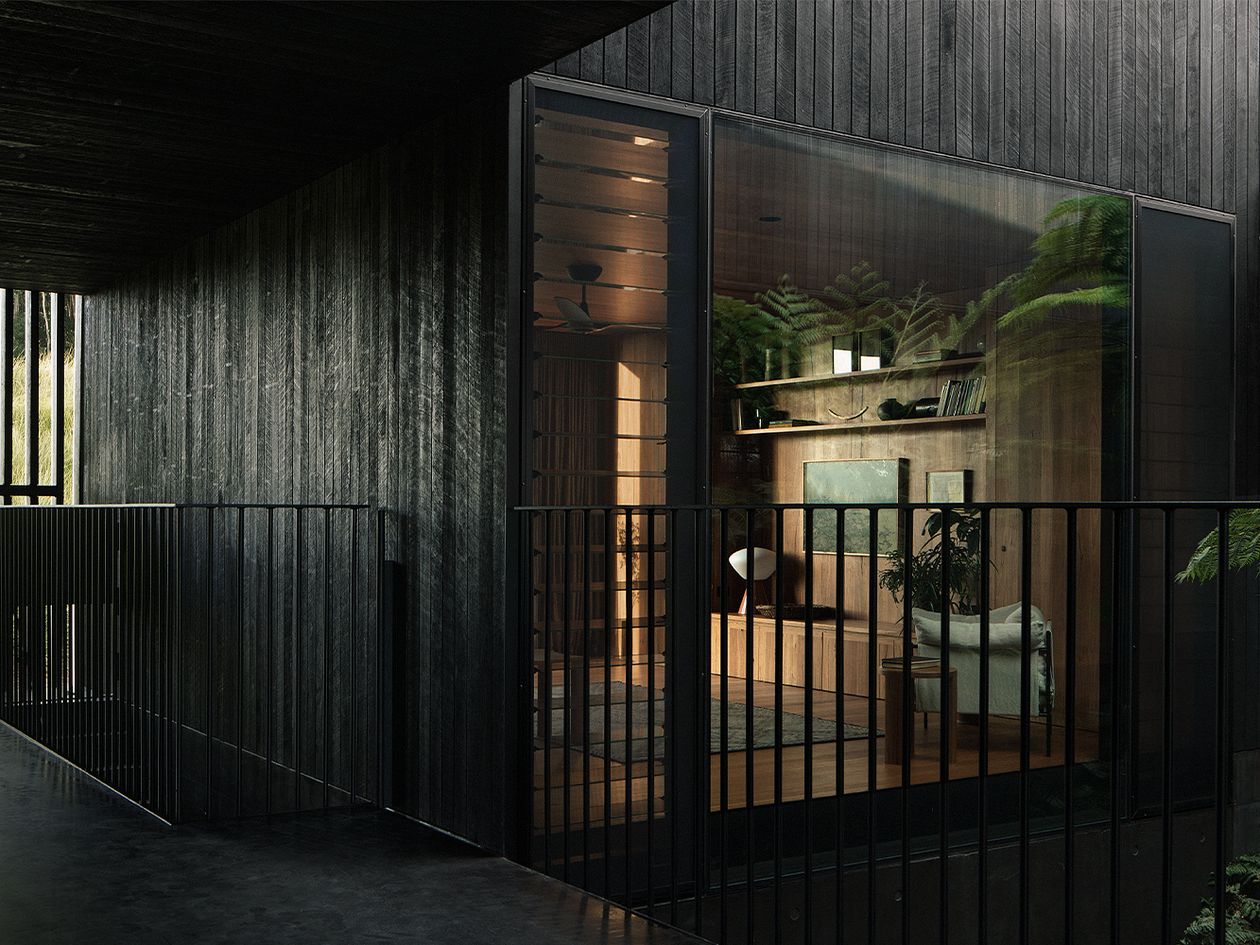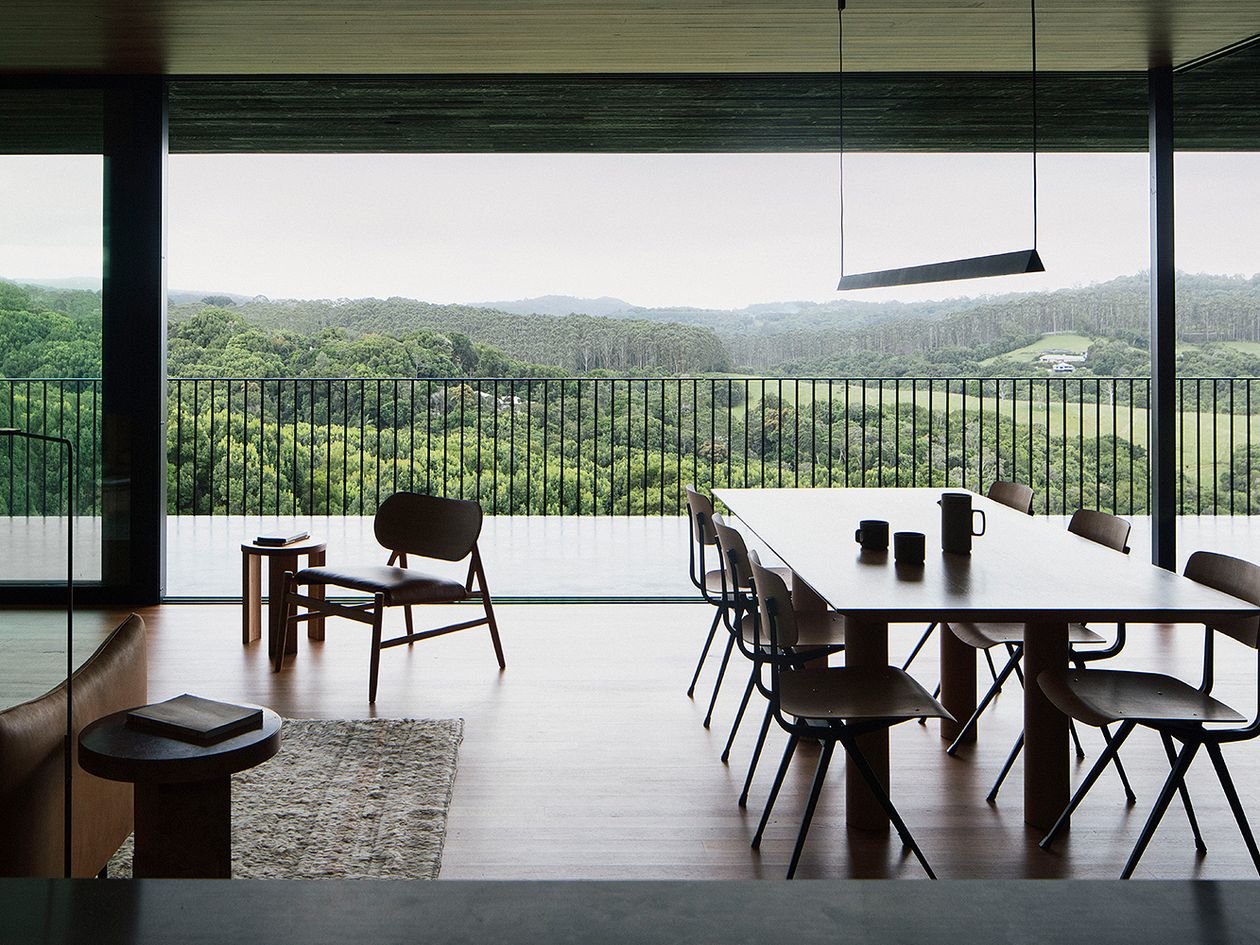 The sharp, geometric shape of the low-rise building blends in with its surroundings surprisingly well – the façade, crafted from black wooden battens, gives the house a unique, tactile sense of materiality that bridges the gap between organic and artificial. The natural light filtered through the slats brings captivating movement to the interior as the lights and shadows sweep across the space at the pace of the sun.
The serene heart of the home – the cloister fern garden – both binds the rooms together in a charming way and adds a feeling of breathtaking continuity to the space.
A reference to the Colonial Homestead imagery, the large verandah stretches the sheltered interiors outwards, connecting them to their surroundings while acting as a softening, intimate buffer between the inside and outdoor areas. Panes of louvre windows provide natural ventilation, allowing the space to maintain a pleasant temperature without artificial air conditioning.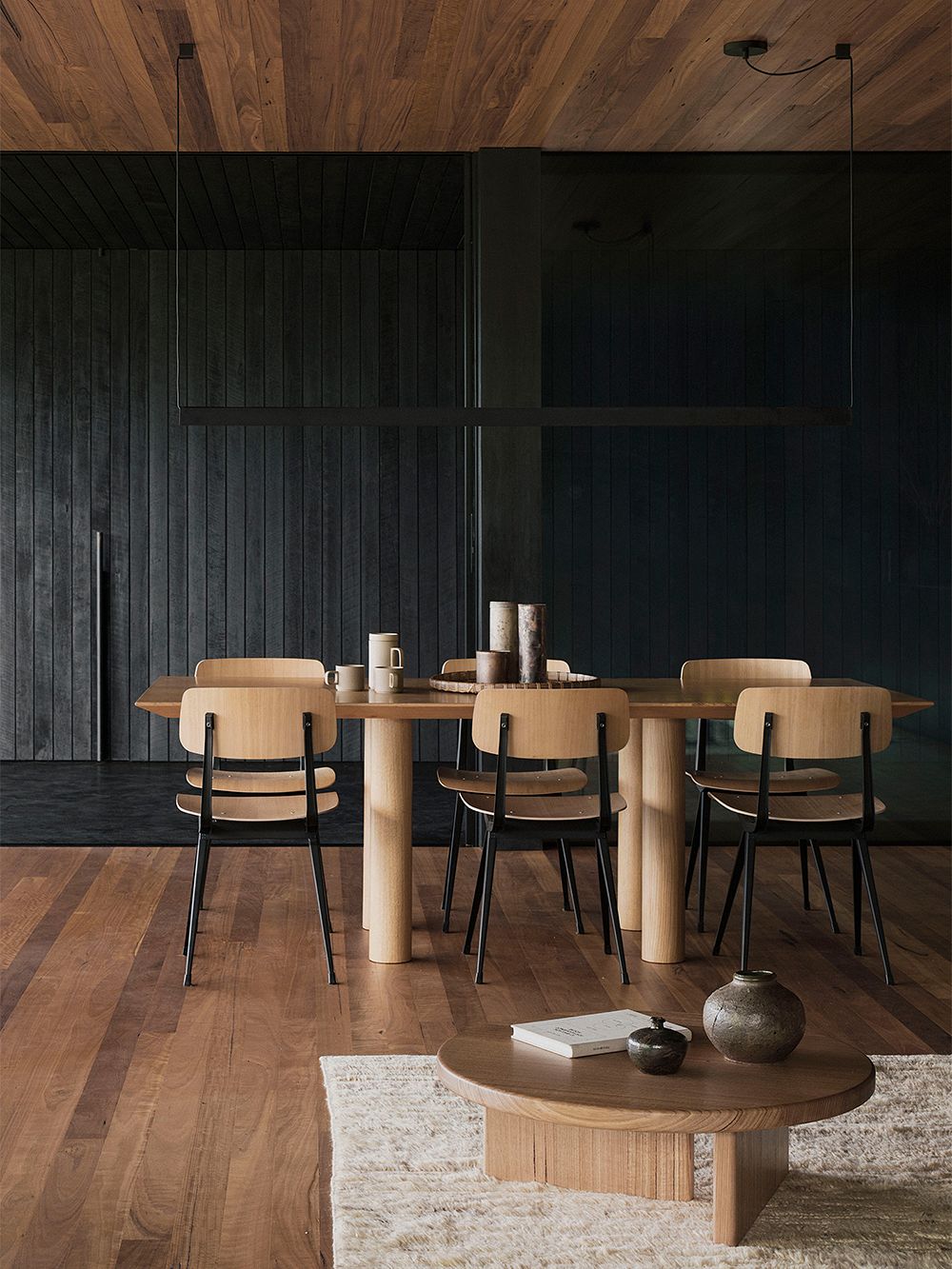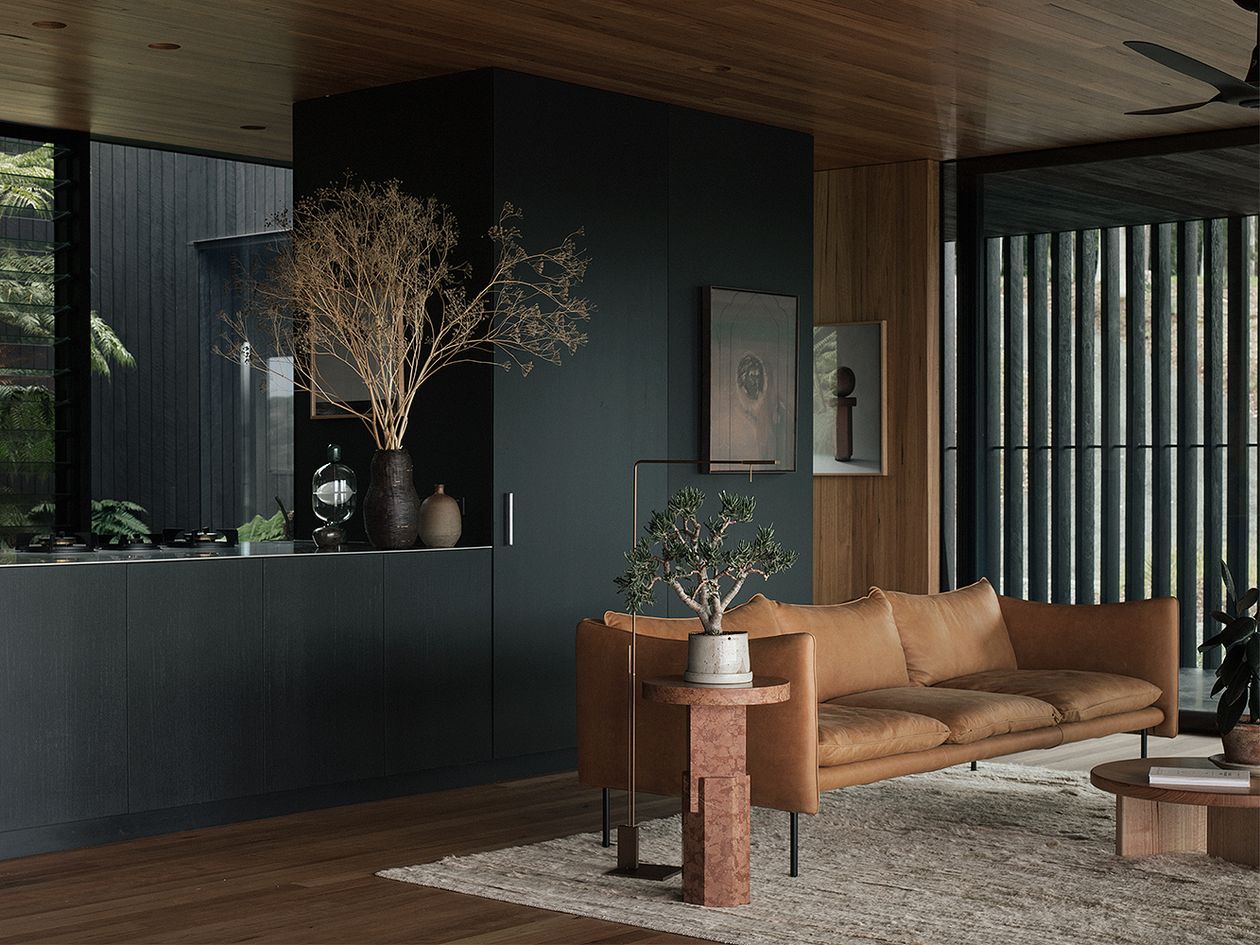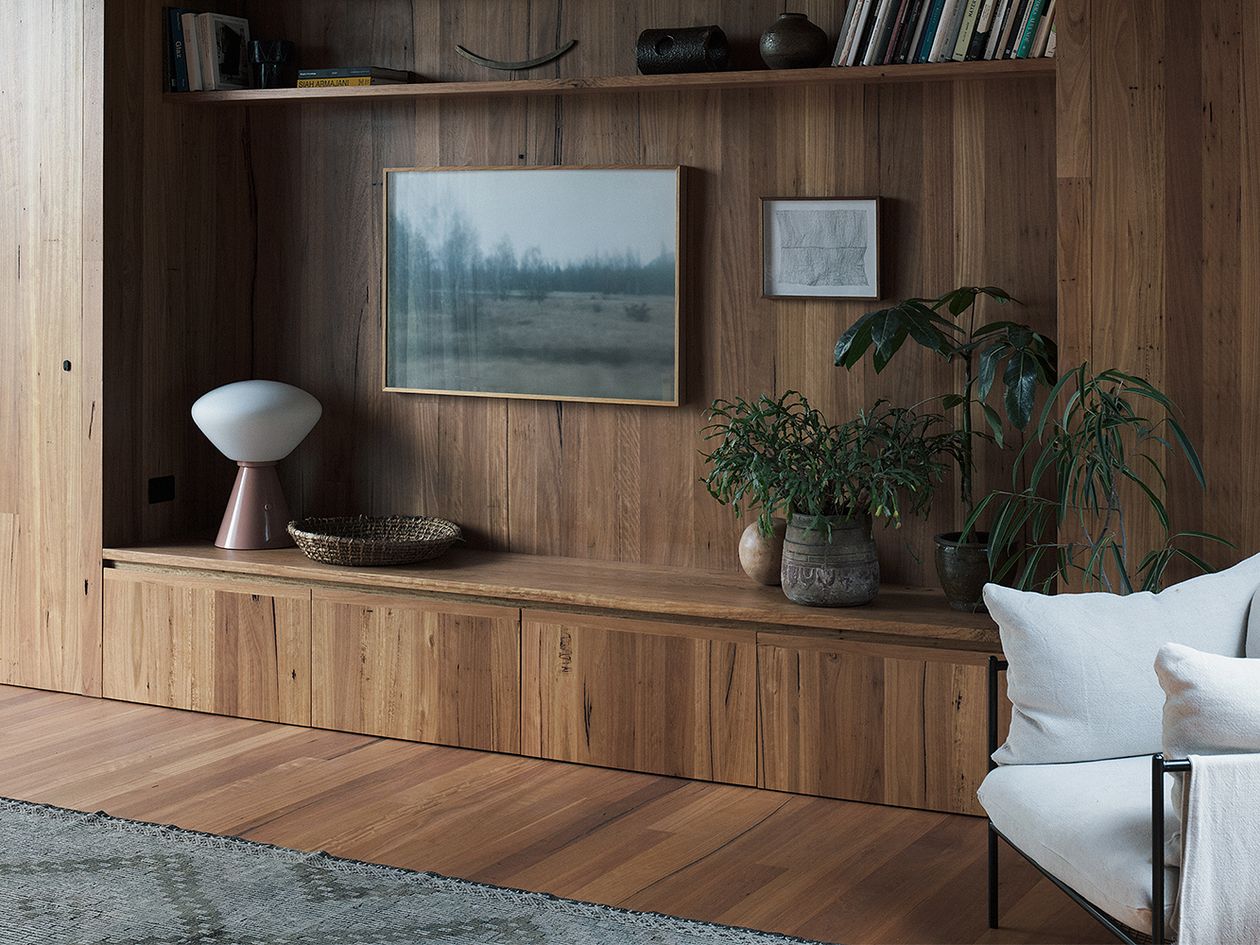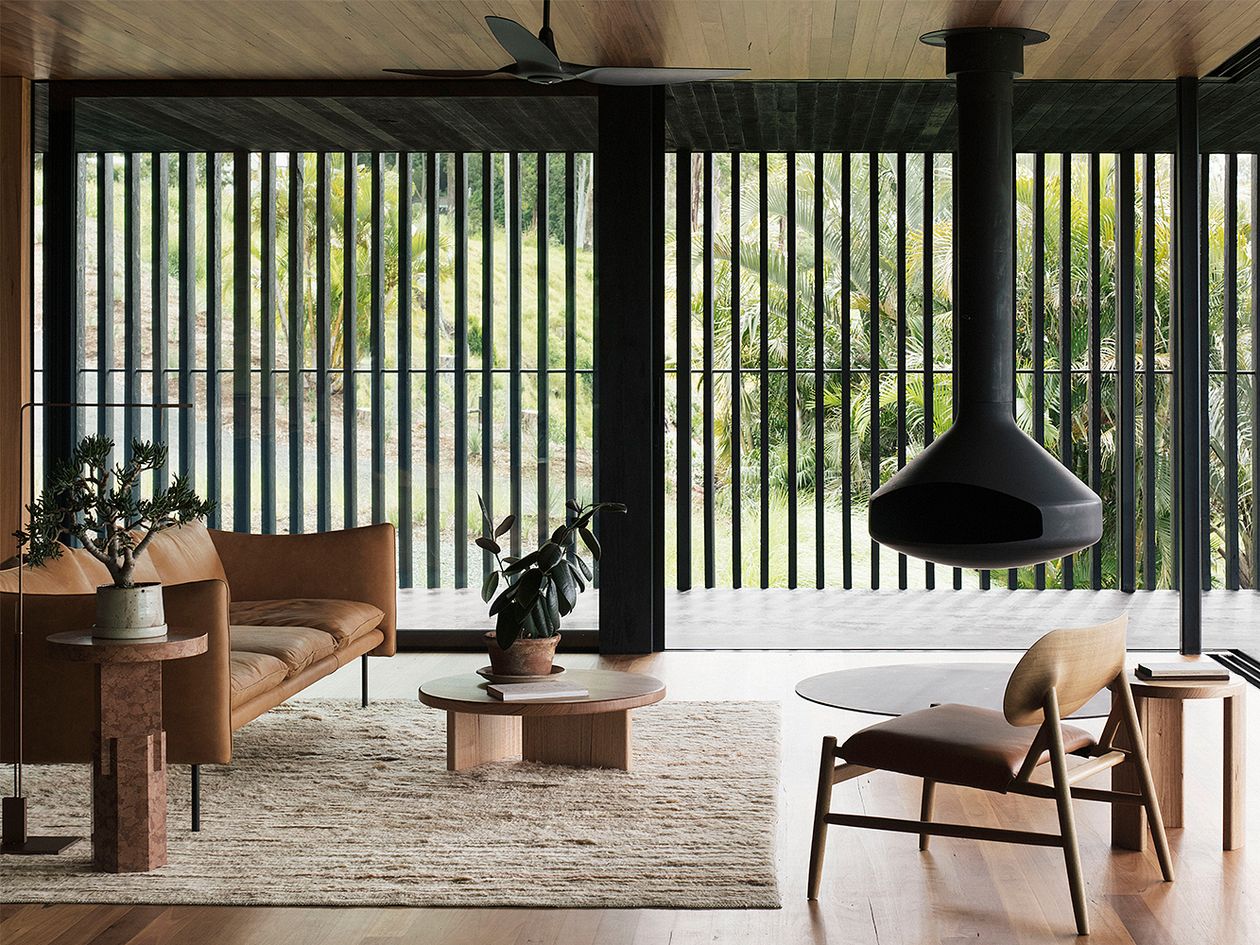 Warm-toned wooden floors, walls, and ceilings of the moderately sized rooms contrast with the dramatic black tint of the façade and underscore the sheltered, hideaway feel of the structure – as do the giant ferns planted in an enclosed atrium in the middle of the building.
The serene cloister garden, which serves as the heart of the home, both binds the rooms together in a charming way and brings a feeling of breathtaking continuity to the space: the gaze is allowed to wander freely through the ferns from one room to another and ever further into the surrounding landscape.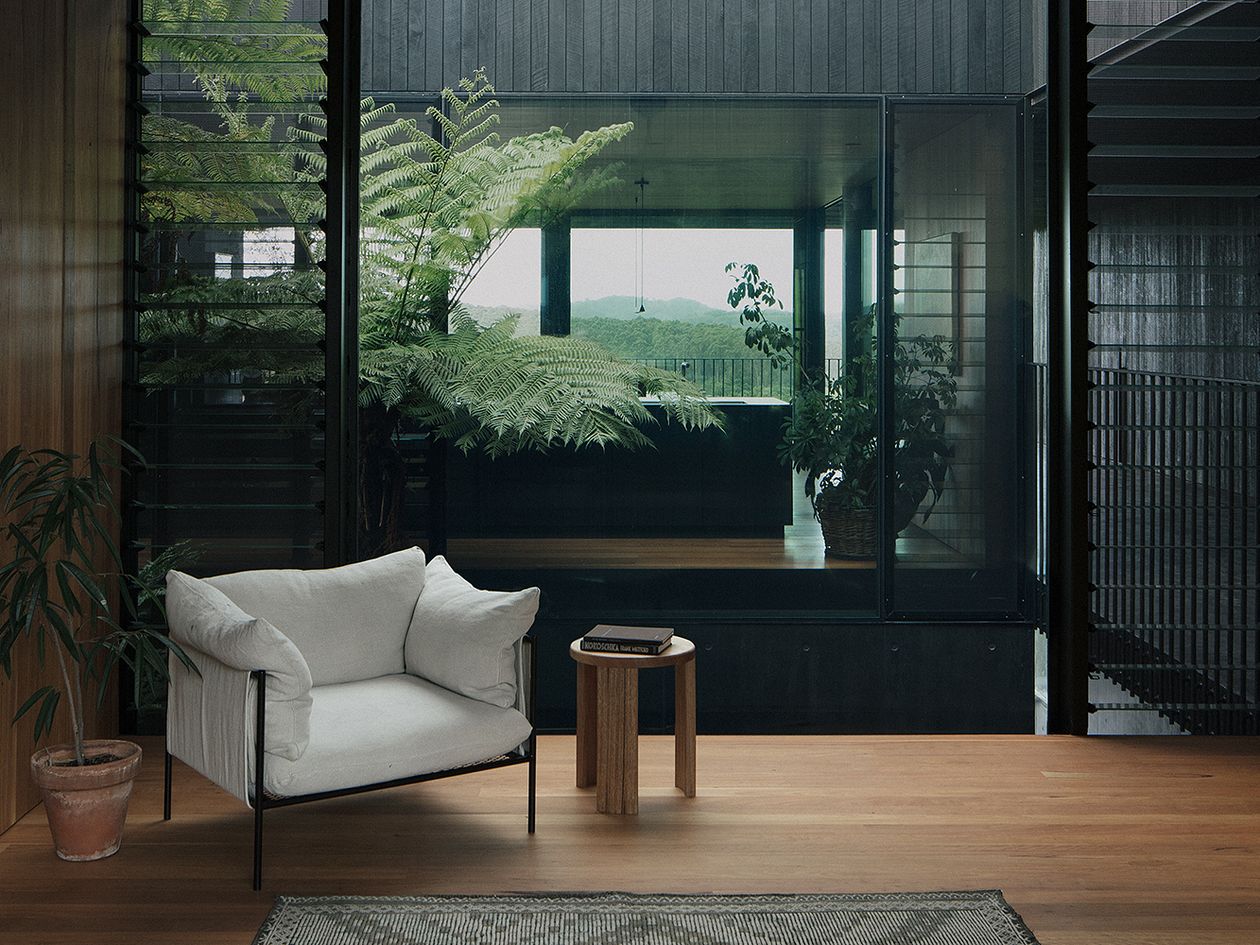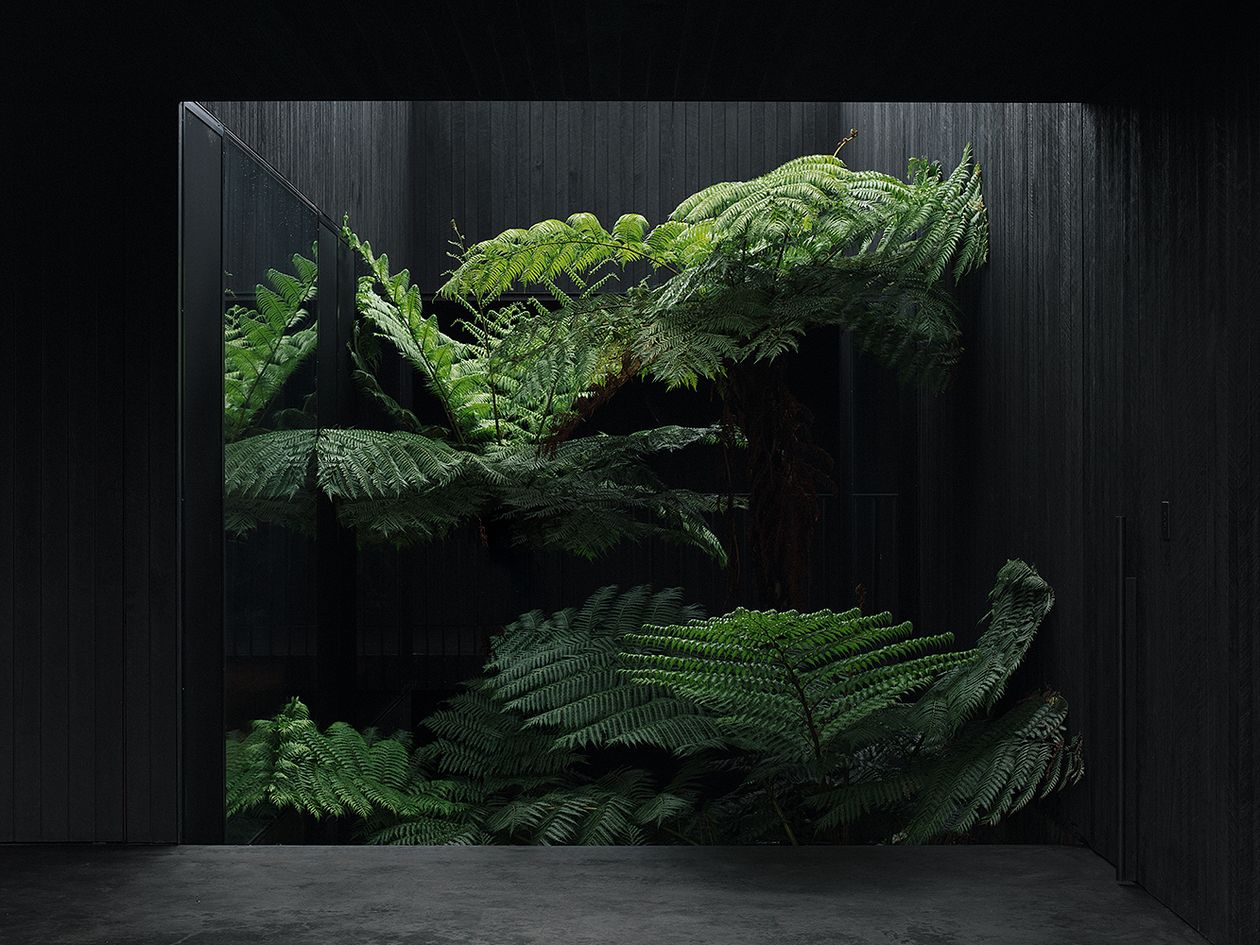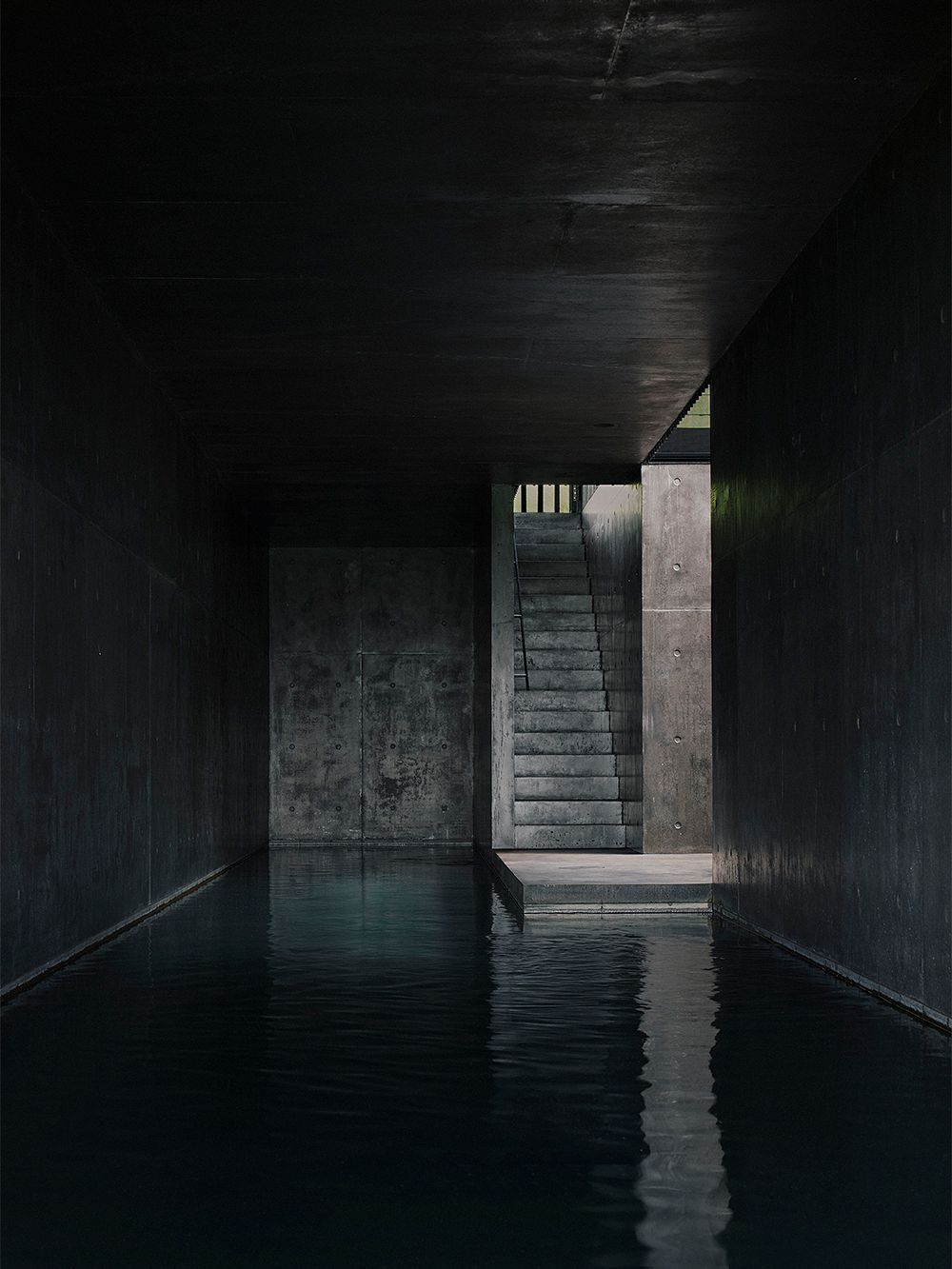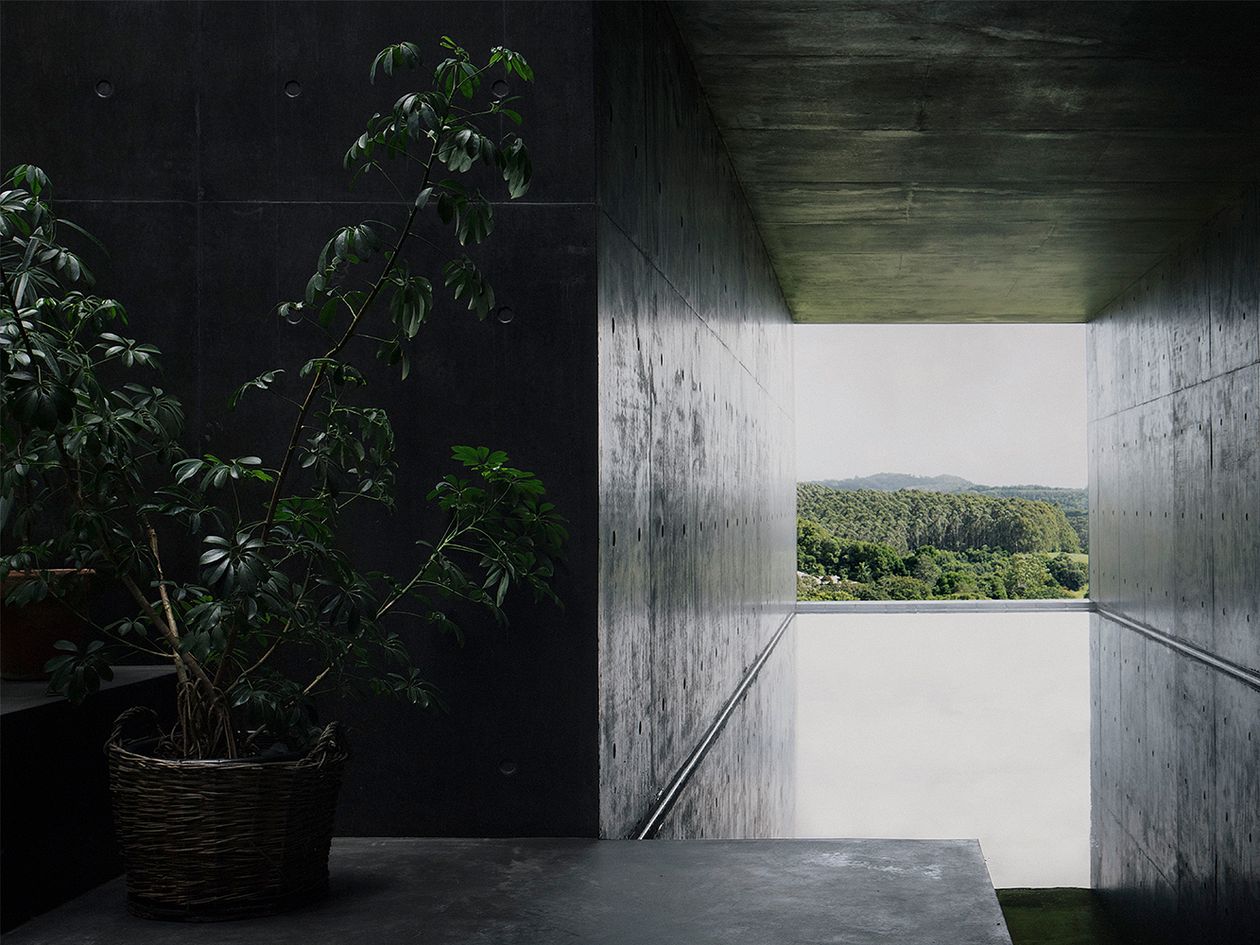 However, the most breathtaking surprise of the desert oasis lies beneath the residential floor, which houses an underground swimming pool. The unique surfaces crafted from deep-black pigmented concrete, a still body of water, and a stripped-down, cavernous space are more reminiscent of a natural spring than a man-made pool, providing a grounding sensory experience – a genuine escape from everyday life.
See also:
• Follow @editionoffice on Instagram >
• Design Stories: Beneath the concrete skin of Hawthorn House beats a warm heart full of life >
Text: Mira Ahola Images: Ben Hosking