Jonas Bohlin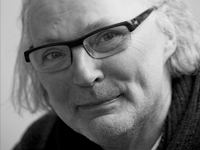 Jonas Bohlin
Jonas Bohlin (b. 1953) is considered as one of the best designers in Sweden. He graduated from the Konstfack University College of Arts, Crafts and Design, Stockholm, in 1981 where he was later on Professor of Furniture Design, from 2004 to 2009. He was also the founder of the Department of Design at Beckmans School of Design, Stockholm, and one of the founders of the Swedish company Klong.
His first success was the Concrete chair in 1981. The Concrete chair by Jonas Bohlin was his final project at the Konstfack University College of Arts, Crafts and Design and created a debate in the design community on what is more important, shape or function. The chair was a piece of sculpture, made of steel and concrete. The Concrete chair was produced in a limited edition and is currently a collector's item.
Jonas Bohlin has a broad professional experience and his works range from furniture, glass, textiles and light fittings to art objects and installations. Among his projects, the most famous is the LIV project, an eighteen months long happening, including the building of a boat and a three month rowing session on the channels of Europe, from Stockholm to Paris. LIV is the Swedish word for life and during this project Jonas Bohlin was inspired to create new designs which are now part of the LIV collection. Many of the items of this collection are still carried by Klong today.
Jonas Bohlin has designed pieces for the following brands: Klong, Örsjö, Asplund