Klong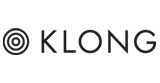 Klong
Klong is a Swedish company which develops furniture, outdoor furniture and accessories for the home such as cutlery, candlesticks, trays and other objects. Klong values working with designers who dare to create their own expressions without following trends. Klong finds its inspiration in many different cultures although most of the designers come from Sweden.
One of the founders of Klong is the Swedish designer Jonas Bohlin, who created for Klong products such as the Liv collection of tables, chairs and lamps or the Skala armchair. Other designers who have worked for Klong are the well-known Broberg & Ridderstråle, Jens Fager, WIS Design and Eva Schildt.
Klong's products combine functionality, high quality materials and shape. The results of this combination are timeless products full of character. Every piece is a product to be enjoyed for years to come by its owner. In manufacturing its range of furniture and accessories, Klong takes into consideration both the human being and the nature.
This brand has collaborated with: Eva Schildt, Mia Cullin, Broberg & Ridderstråle, Jonas Bohlin, Note Design Studio, Mattias Stenberg, Sofia Almqvist, Barbro Berlin, Katriina Nuutinen, Gustav Rosén, Ania Pauser, Filippa Reuterswärd, Straight Design, Anki Gneib, Charlotte von der Lancken, Axel Bjurström, Margarita Matiz Bergfeldt