Helena Rohner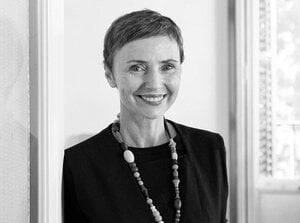 Helena Rohner
Helena Rohner (b. 1968) is a Spanish-Swiss designer with diverse talents who has achieved success and acclaim in both jewellery and interior design over the last 15 years. Today she is widely considered one of the strongest profiles on the contemporary European design scene and her work has attracted the attention of an international clientele.
While developing her own brand, over the years Helena Rohner has worked with a number of famous international design companies such as Paul Smith, Bill Amberg, Jaqueline Ranbun and most recently Georg Jensen, for whom she created the "Helena" stainless steel tea set, and Munio, a Danish based design brand which is committed to preserving the planet's endangered rainforests through beautiful, high quality home accessories.
One of her latest projects includes "My Life" USB jewels designed for the Danish ceramics company Kähler – functional memory sticks which combine ceramics and technology in a beautiful jewel. With "My Life", Helena Rohner has created an ultra-modern interpretation of the classic medallion which allows you to take a selection of your favourite pictures and documents always with you – the USB jewellery may be worn around your neck as a classic medallion or kept in your handbag.
Helena Rohner has designed pieces for the following brands: ferm LIVING