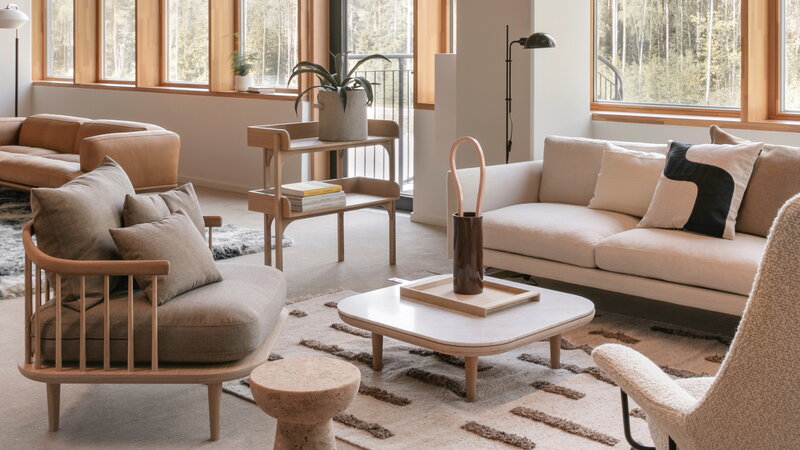 SHOWROOM & SHOP
More room for inspiration
Have you visited our showroom & shop yet? Our newly renovated and expanded showroom now spans two floors, offering double the excitement and opportunities to explore. Pop in for some decor inspiration if you happen to be in Turku, Finland!
Welcome to our showroom to enjoy interior inspiration and Scandinavian design!
Finnish Design Shop's showroom
Aviatie 2, 20360 Turku, Finland
Opening hours: Mon–Fri 11 am–6 pm, Sat 11 am–3 pm (EET/EEST)
Email: showroom@finnishdesignshop.com
Phone: +358 (0)20 734 3522
Opening hours during holidays (EET)
23 December: 11:00 am–3:00 pm (EET)
24–26 December: closed
31 December: closed
1 January: closed
6 January: closed
Finnish Design Shop's lunch restaurant
Opening hours: Mon–Fri 10 am–2 pm (EET/EEST)
Email: ravintola@finnishdesignshop.com
Follow on Instagram >
Starting from 2021, Finnish Design Shop will be offsetting its carbon dioxide emissions by protecting Finnish forests.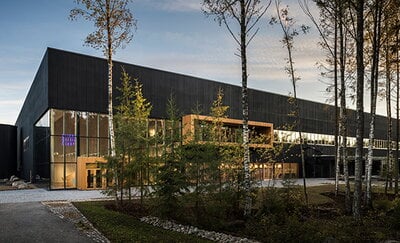 Avanto Architects designed an exterior for the new Finnish Design Shop logistics center, which differs in many ways from most warehouse buildings.