Wake up, green thumbs! Spring is already knocking at the door, so it's time to dig into the soil and get your hands dirty. Finnish Design Shop has curated March's newest products that are perfect for both experienced gardeners as well as those who prefer to enjoy the bounty of the yard only by gazing at the flowers.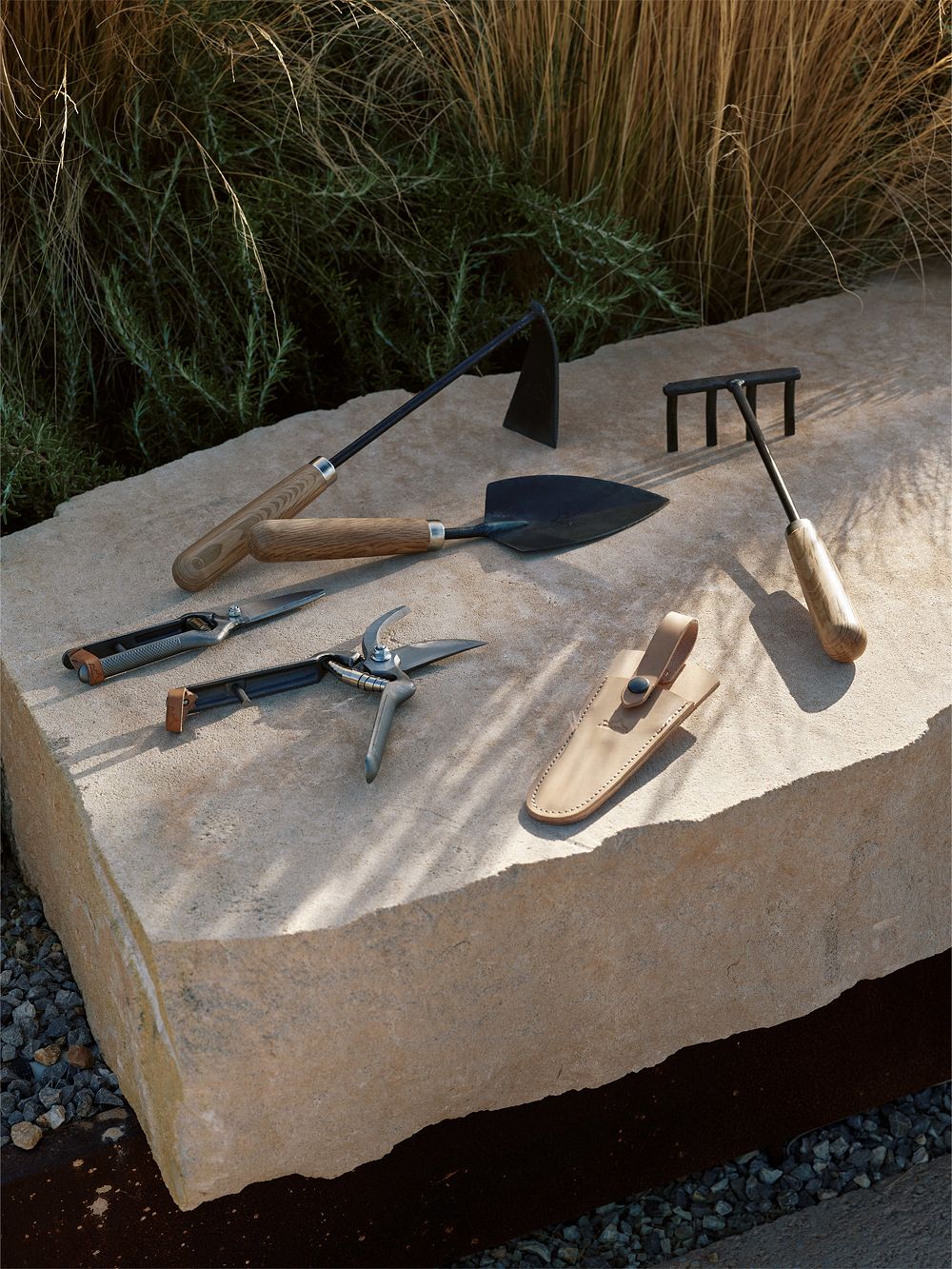 Choose your weapon, green thumb!
No matter if you're a newcomer to gardening or already a more experienced green thumb, the Pallarès x Menu garden collection is sure to provide what you need! The three-piece plant tools set includes a hoe, a rake, and a planting shovel, making digging, weeding, and planting in the home garden quick and easy. The collection also contains a plant pruner for trimming larger branches and plant shears for pruning and collecting smaller plants and herbs.
The Pallarès x Menu collection brings you the gardener's essential tools in a stylish and modern form. The range has been created in collaboration with knife maker Pallarès. When you combine the Spanish company's 100 years of experience in manufacturing garden tools with MENU's unbeatable sense of style, the result is garden tools that are not only high-quality and functional but also aesthetic and beautiful. All tools are made of durable carbon steel and finished with stylish oak or leather details.
• Pallarès x Menu plant tools set >
• All products by MENU >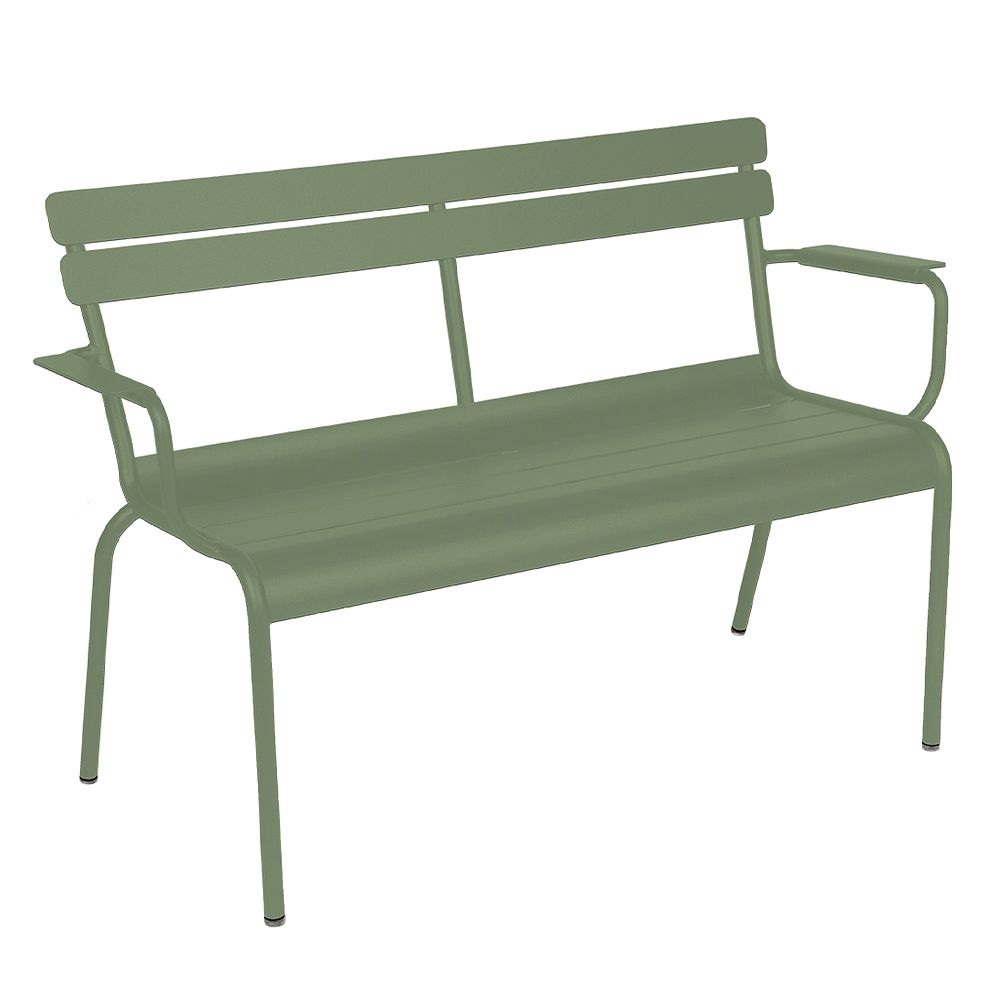 The French classic to your home garden
Fermob's Luxembourg collection is an outdoor furniture classic that you may have met before: the garden furniture was originally designed for the famous Jardin du Luxembourg in Paris and it has adorned the park since 1923. In 2004, Fermob asked designer Frédéric Sofia to create his own modern interpretation of the legendary outdoor furniture – the result is an elegant and endlessly versatile range of aluminum furniture that bears the name inspired by its original destination.

This spring, the iconic terrace furniture has been enhanced with fresh, delicious colors. Choose earthy, greenish cactus for your patio, or spice up your garden with a real splash of color, like bright red orche.
• Fermob's Luxembourg 2-seater bench >
• All products by Fermob >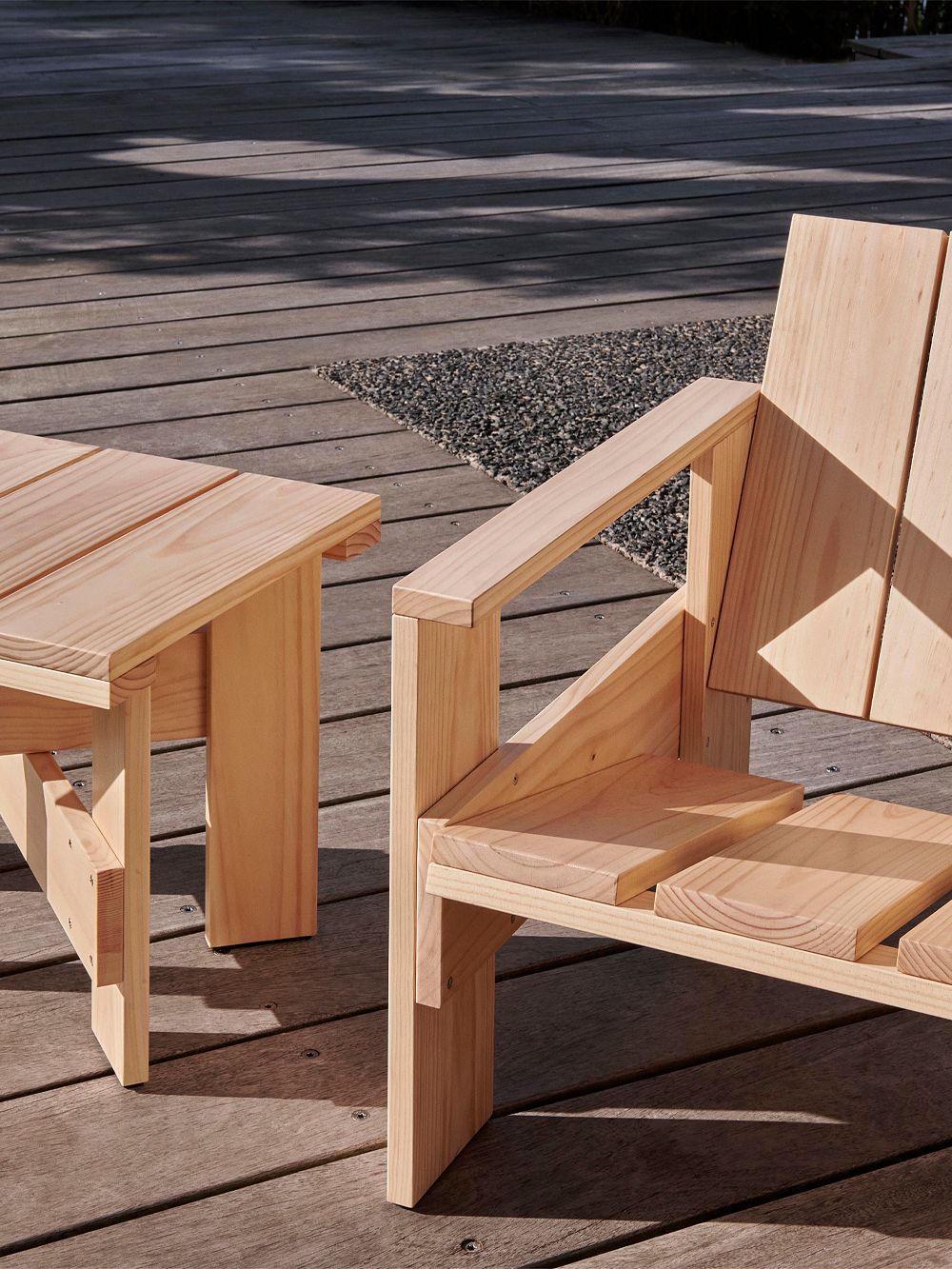 From shipping crates to the patio
The Crate chair is part of HAY's series of wooden outdoor furniture. If anything, the Crate collection is truly made for gardens and terraces – the wood has been dried to a humidity specifically for outdoor use, which enables it to withstand varying weather conditions and therefore is not recommended for indoor use at all to avoid the risk of wood shrinkage. So you can be pretty sure that even the wettest summer won't scare this chair!
The Crate lounge chair is based on the chair designed originally by Dutch architect and designer Gerrit Thomas Rietveld in 1934. At that time, the chair was made from leftover wooden shipping crates, but the Rietveld Originals' and HAY's reinterpretation uses lacquered pine as the material. The chair's deep seat and tilted backrest ensure not only a stylish appearance but also ultimate seating comfort, which can be improved even more with plush seat cushions that are sold separately.
• HAY's Crate lounge chair >
• All products by HAY >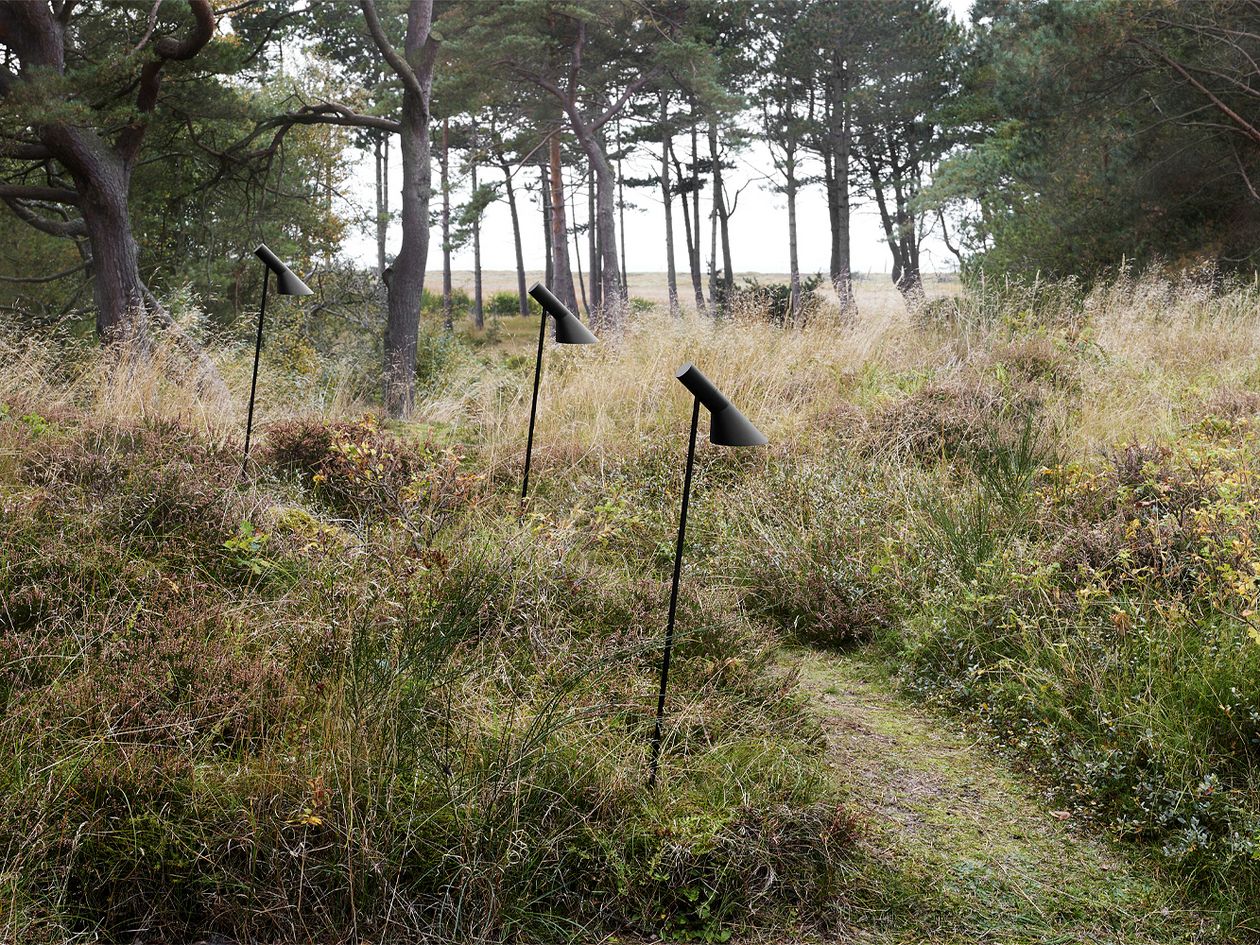 A touch of Danish design
The modern, minimalist design of Louis Poulsen's AJ Garden bollard lamp may look surprisingly familiar – and no wonder, as the luminaire resembles Arne Jacobsen's iconic AJ floor lamp! Designed for outdoor use and varying weather conditions, this bollard light will bring soft, pleasant, and glare-free light to your garden and yard.
The standing garden lamp is available in a variety of options for installation. The version equipped with a spike unit and an adapter is easy to install by yourself: simply push the spike into the soil and let the enclosed cables run over the ground. Please note that the lamps equipped with an anchor unit or a base plate should only be installed by a qualified electrician.
The AJ Garden looks beautiful on its own but you can also link several lamps together to illuminate your driveway or garden path, for example. The adapter can run up to 6 bollards, so if you wish to link 6 lamps, purchase a single lamp with an adaptor and 5 without one.
• Louis Poulsen's AJ Garden bollard lamp >
• All products by Louis Poulsen >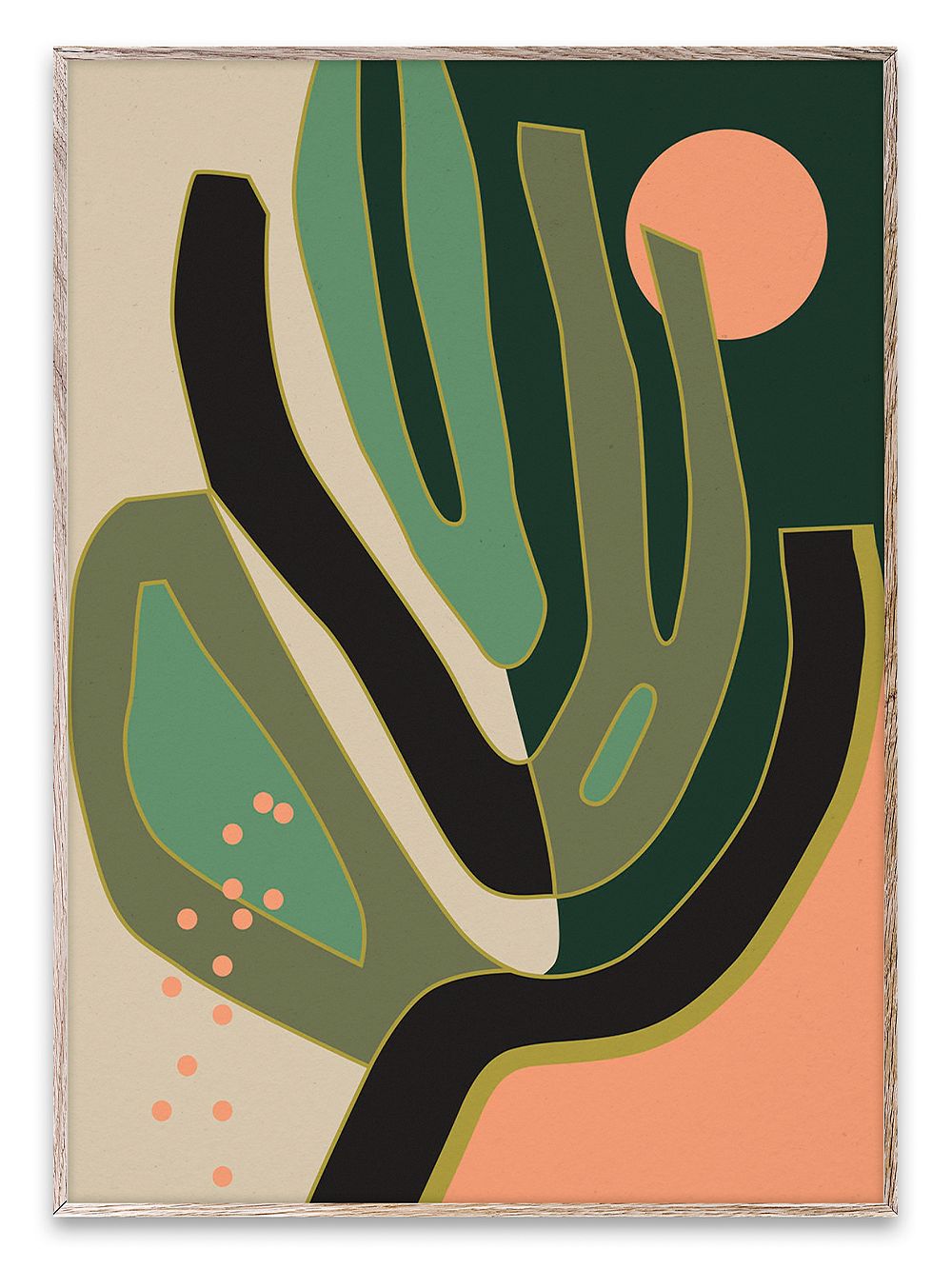 Welcome to the jungle
If you're not the biggest green thumb in the yard, bring the garden inside the house! The Selva poster by Mexican artist Berenice Hernandez draws inspiration from the dense, green jungles of Central America. The poster portrays a single monstera leaf with black, orange, and golden details evoking a feel of the shaded light of the jungle.
Paper Collective's prints have been decorating homes since 2013. All posters are printed in limited editions and part of each sold poster will be donated to a good cause. The artists include renowned illustrators, graphic designers, and photographers across the world, whose work is well-suited for contemporary décor.
• Paper Collective's Selva poster >
• All products by Paper Collective >
See also:
• What's new at Finnish Design Shop >
• Finnish Design Shop's Summer Shop >
Text: Susa Pääkkönen Images: Manufacturers