Third time's the charm, or is it? This couple loves to renovate and ended up, once again, looking for a diamond in the rough, an apartment in really bad shape where they could express themselves and realize their dreams.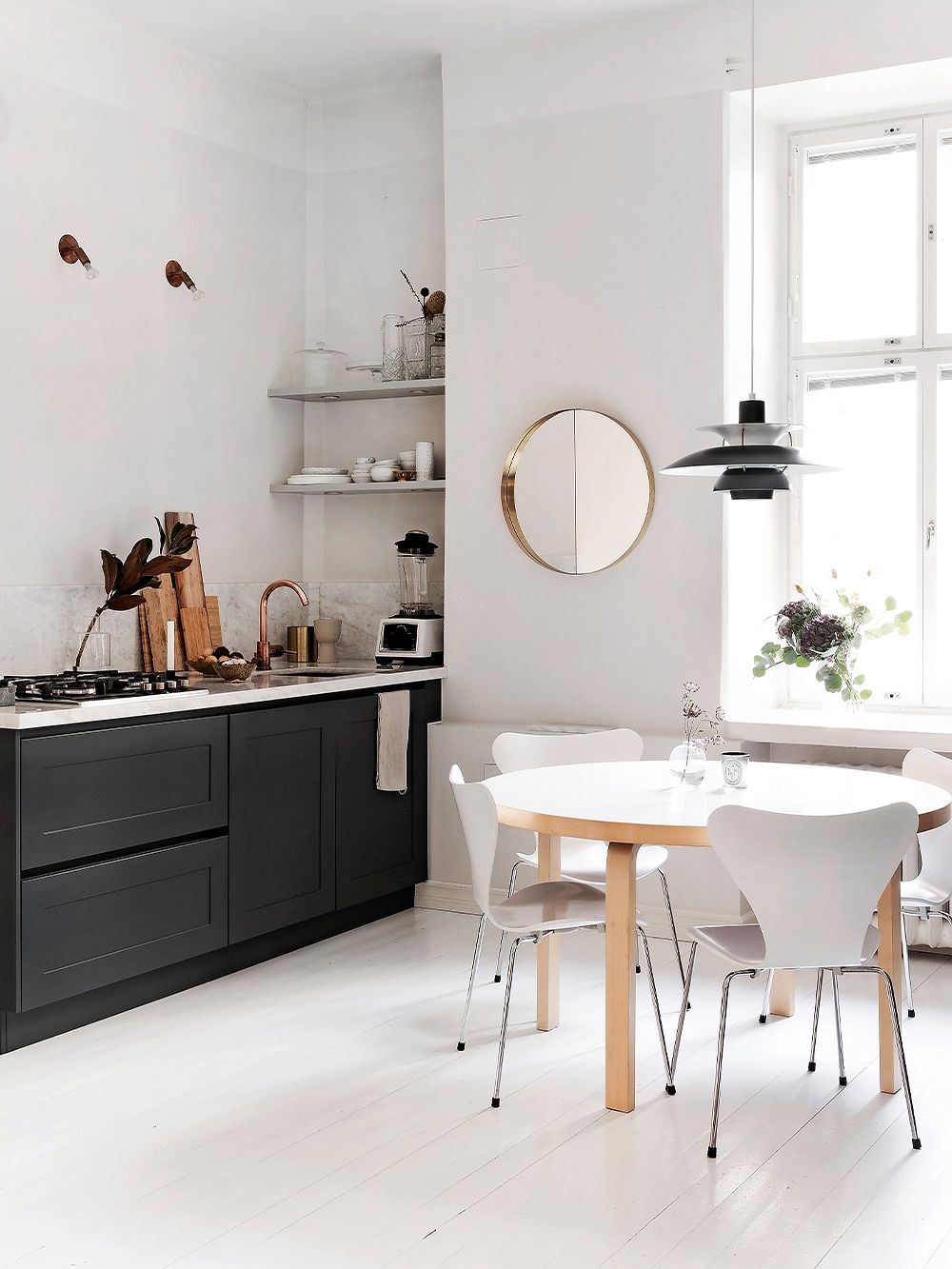 Residents:
Marketing manager Anna-Kaisa and account manager Tero as well as children Alva, 5, and Atlas, 1.5. The home is an 81.5-square-meter apartment with three bedrooms in a building from 1913 in Kruununhaka, Helsinki, Finland.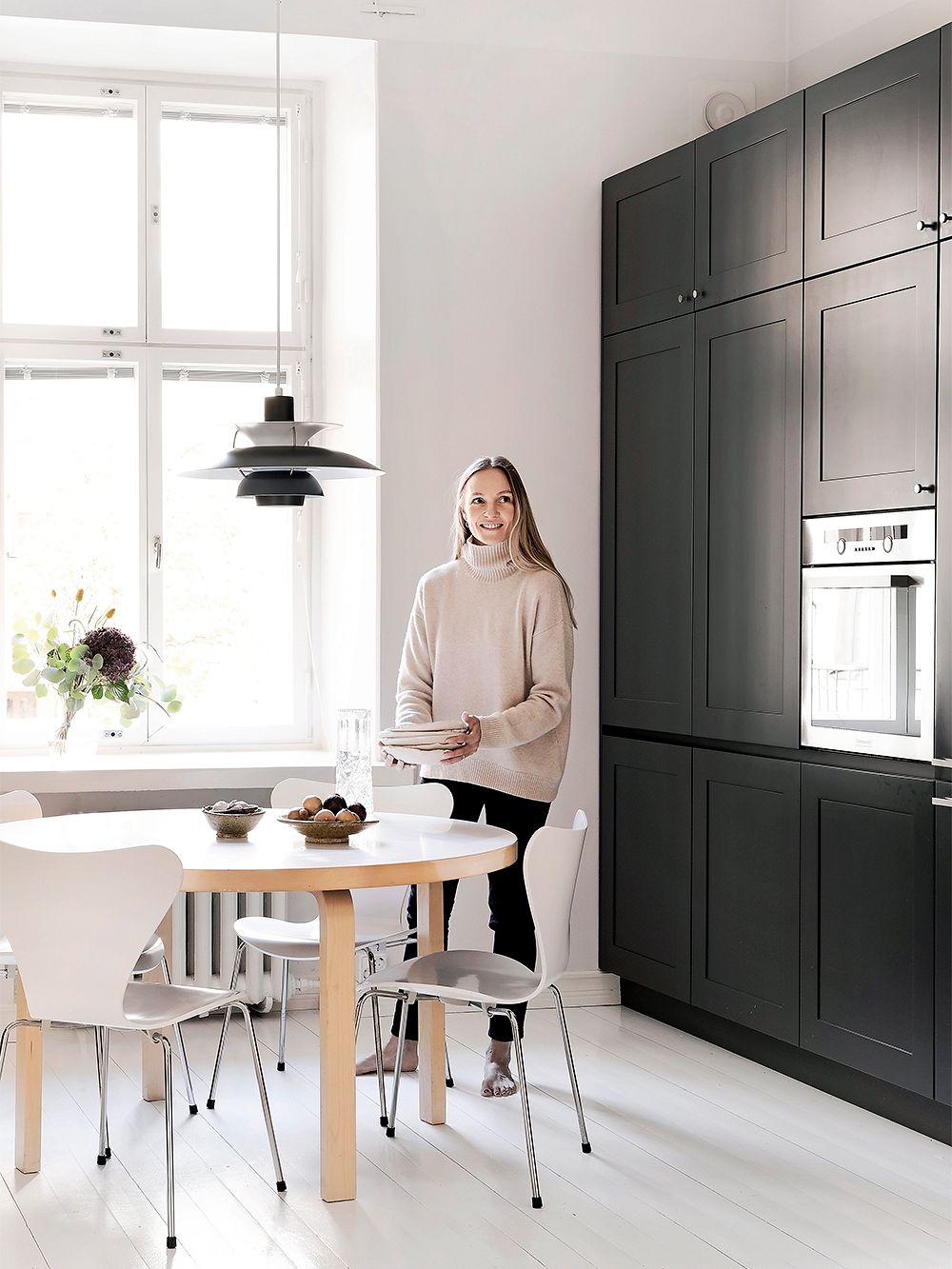 BREATHTAKING BEAUTY, functional solutions and aesthetic compromises. These are what make up the home of the couple and their children in Kruununhaka, Helsinki.
Anna-Kaisa and Tero are used to renovation projects and the challenges they bring. That's why the surprises on the way to a perfect outcome did not discourage them this time, either. One of the surprises was even pleasant: during the renovation, a second entrance, which leads to a sheltered courtyard from the kitchen, was discovered behind the refrigerator. In the summer, it's like having a backyard.
The interior of this home offers a sense of space, genuine materials and a mix of old and new. The apartment has a harmonious overall look, and there are many, beautiful details and delicate arrangements which reflect Anna-Kaisa's passionate attitude towards design and art.
How did you end up living in this particular home?
Anna-Kaisa: "We were expecting our first child and wanted a home with two bedrooms and a combined kitchen-living room. We looked for a suitable home for almost a year until we came across this apartment after we expanded the search area. We wanted an apartment in need of renovation, because we wanted to modify an apartment to suit our taste. I'm passionate about interior decoration and design. Our previous home was almost the same size, but I was already craving for a new apartment project where I could express myself."
Tero: "My first impression of the apartment was that it was in a pretty run-down condition. What I liked about it, though, was that it had two separate entrances, a functional floor plan, high-ceiling rooms and spacious bedrooms and that it offered the unique peace and quiet of a courtyard-side apartment."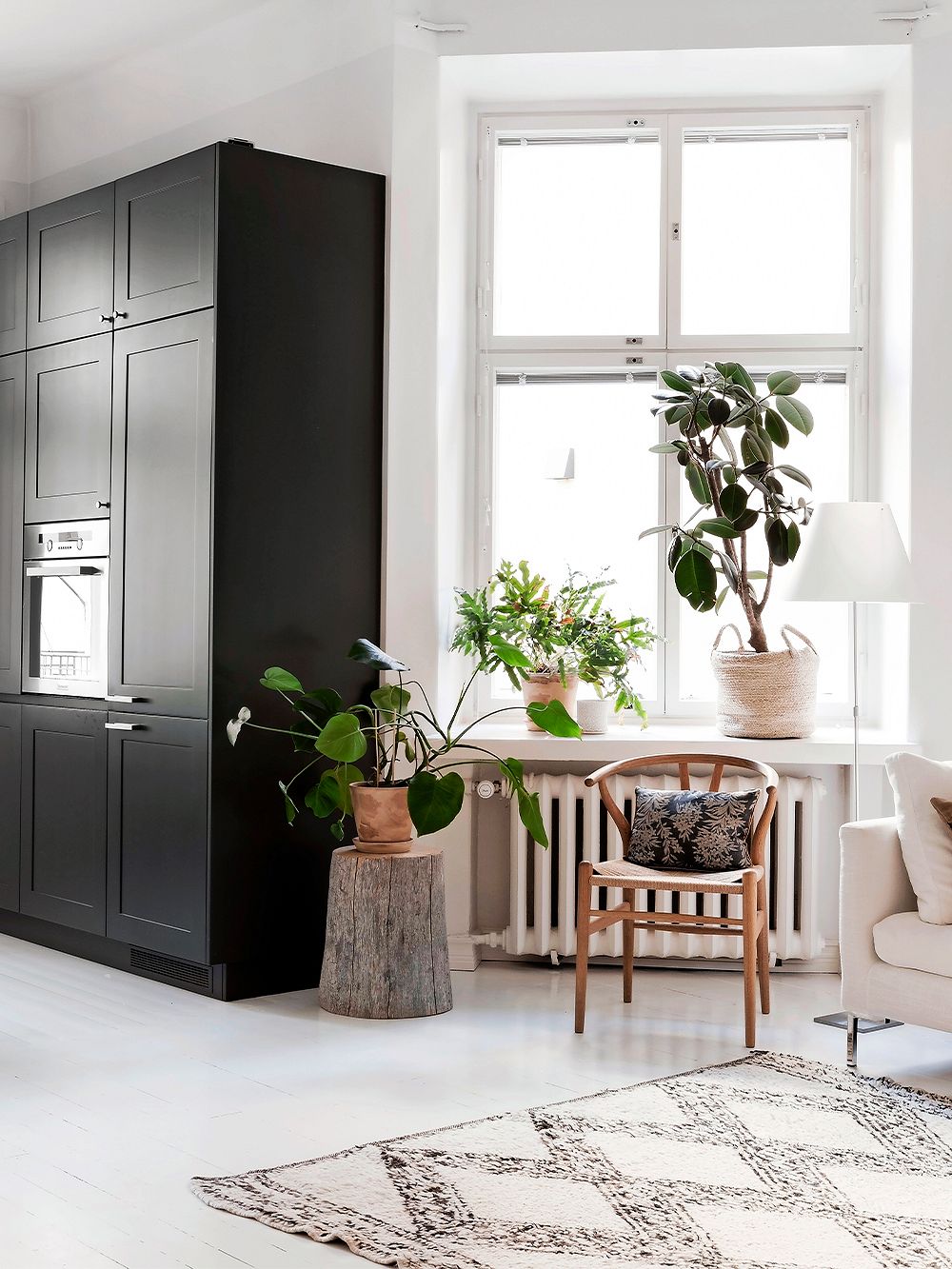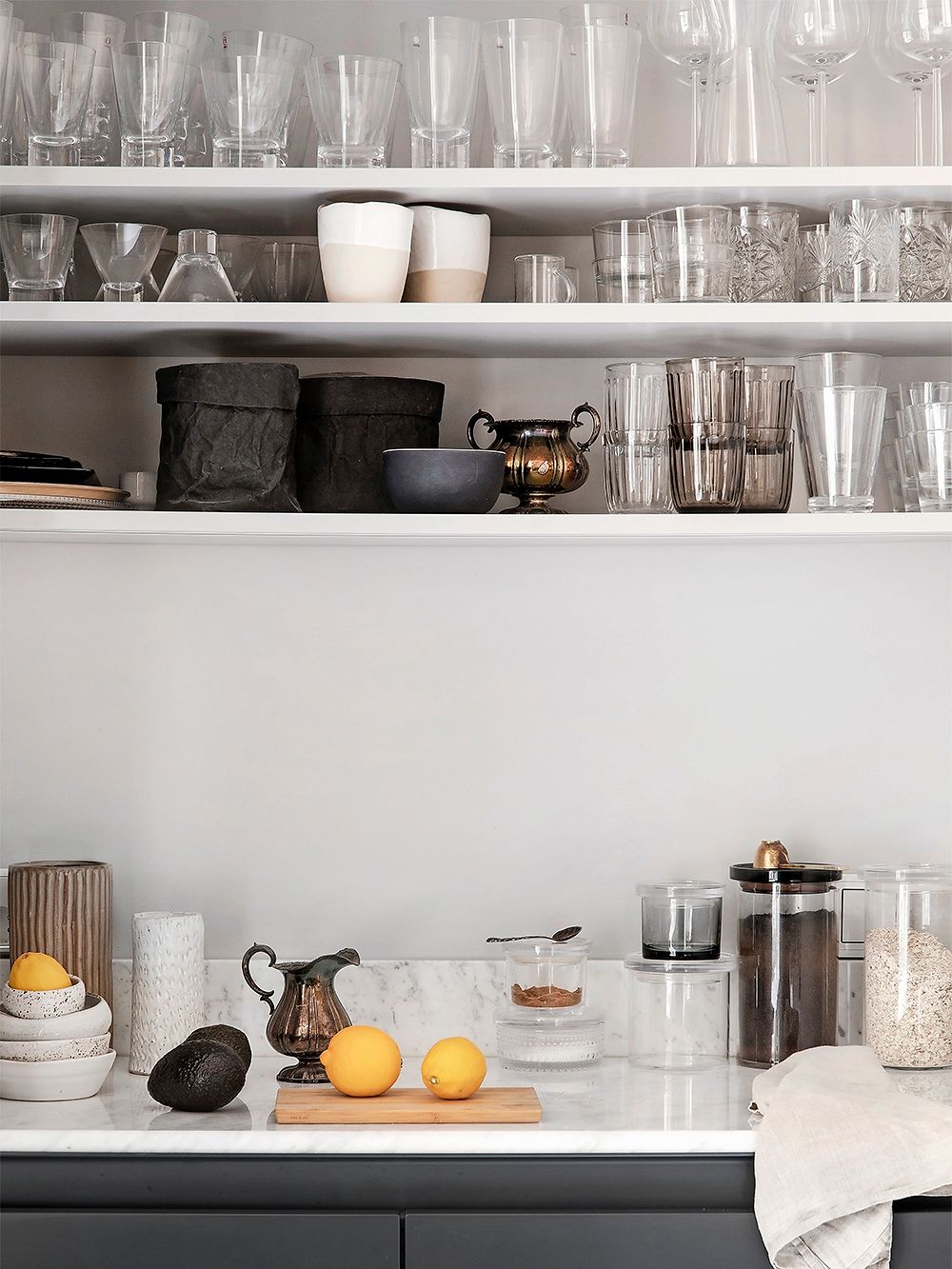 What kinds of renovation choices did you make?
Tero: "We renovated the entire apartment from floor to ceiling except for the bathing facilities, which had been modernized earlier during a pipe renovation. We designed everything ourselves, and a contractor we knew from our two previous renovation projects was in charge of the realization. Design as well as comprehensive renovation and related monitoring always takes a great deal of effort, but once again, it was worth it. There are always surprises. We wanted to preserve the original plank floor, but it proved to be in such a poor condition that it had to be repaired and painted."
Anna-Kaisa: "I love planning renovations, thinking about floor plans, surface materials and the placement of different functions. We invested in practicality to facilitate everyday life and to have enough storage space. We honored the spirit of the building's period of construction and kept as much of the old as we could. We restored the original panel doors found in the attic."
"We wanted to decorate our home with subdued colors to give it a timeless look. White, linen and beige are earthy colors, and black adds some nice character."
What combines the different interior design elements in your home?
Tero: "The decor is the result of life lived. Most of the furniture has been with us in many of our previous homes. When it comes to chairs and lamps, we put our trust in classics. I'm a comfort-loving person, and the feel of materials is important to me. Genuine materials appeal to me, and they also feel cool in the summer heat and warm in the subzero winter temperatures. We wanted a kitchen countertop made of genuine, not faux, marble, even though many people warned us about how sensitive the material is."
Anna-Kaisa: "We wanted to decorate our home with subdued colors to give it a timeless look. White, linen and beige are earthy colors, and black adds some nice character. We like natural materials like wood, stone, linen, cotton and wool. When it comes to metals, we freely mix copper, brass and chrome. We only buy furniture and objects that we really like. What we value most are timelessness and coziness and the fact that we have furniture and objects from different periods purchased at different times. Art, vintage finds and small items bought abroad give the interior a sense of individualism."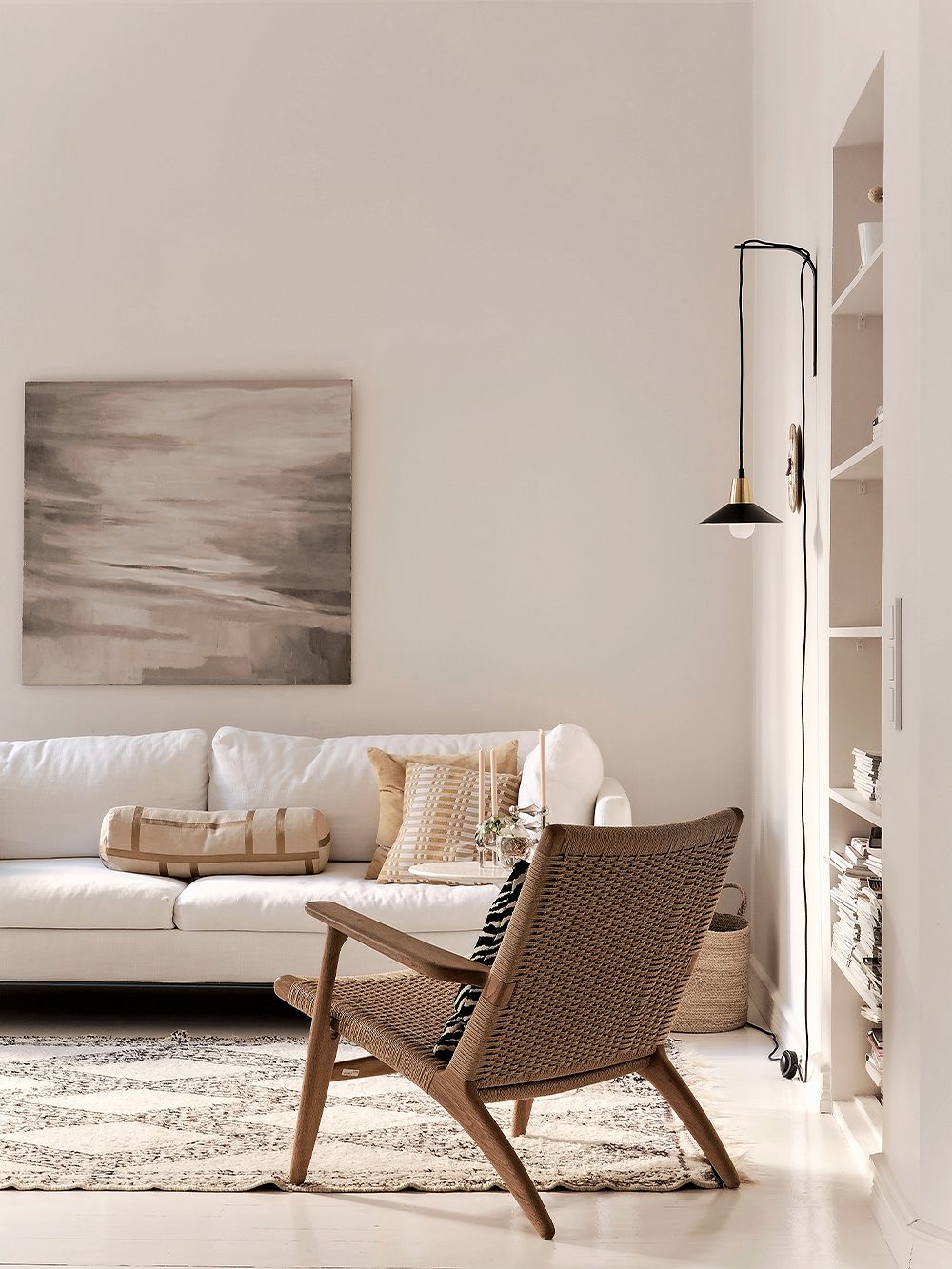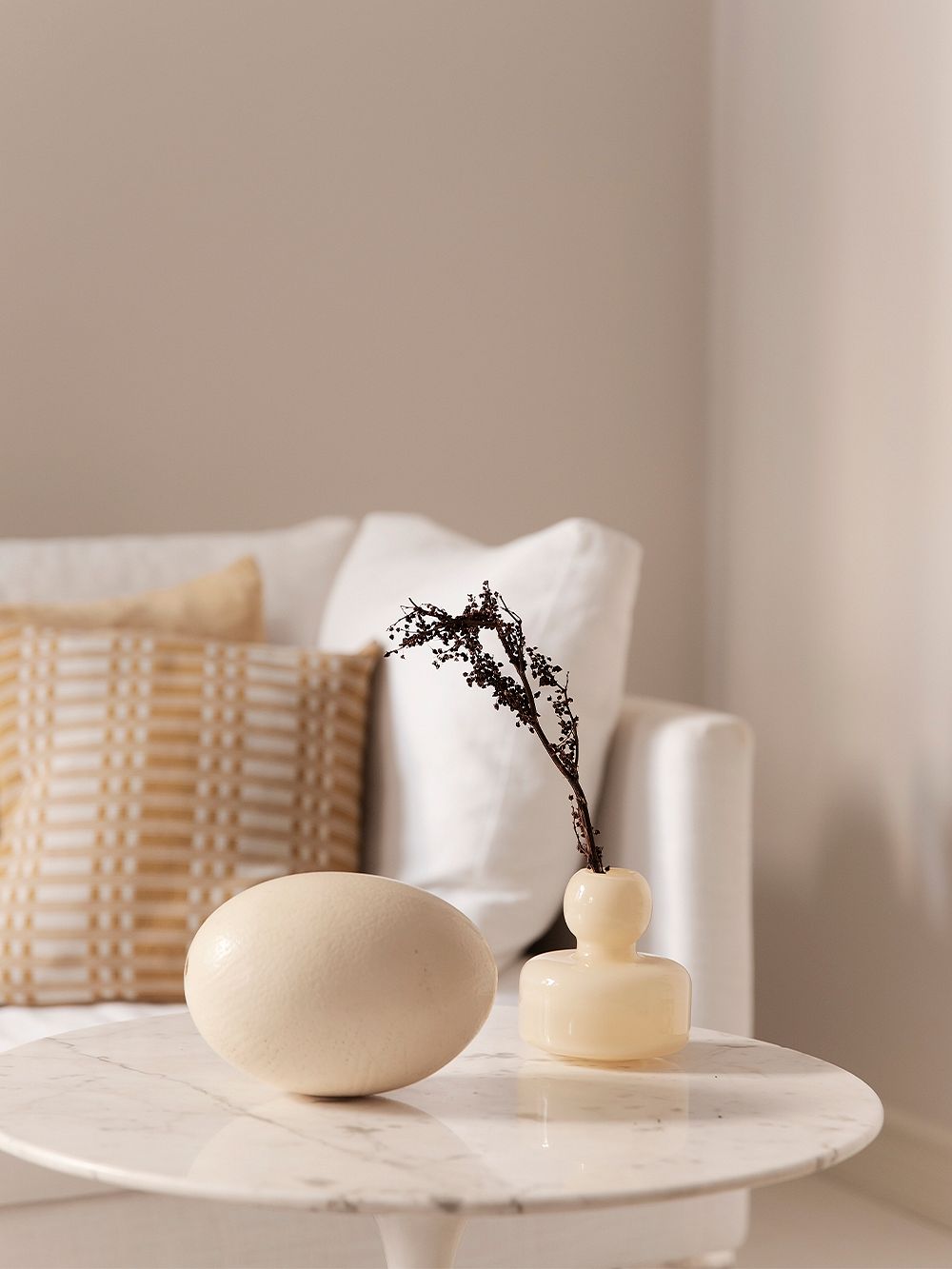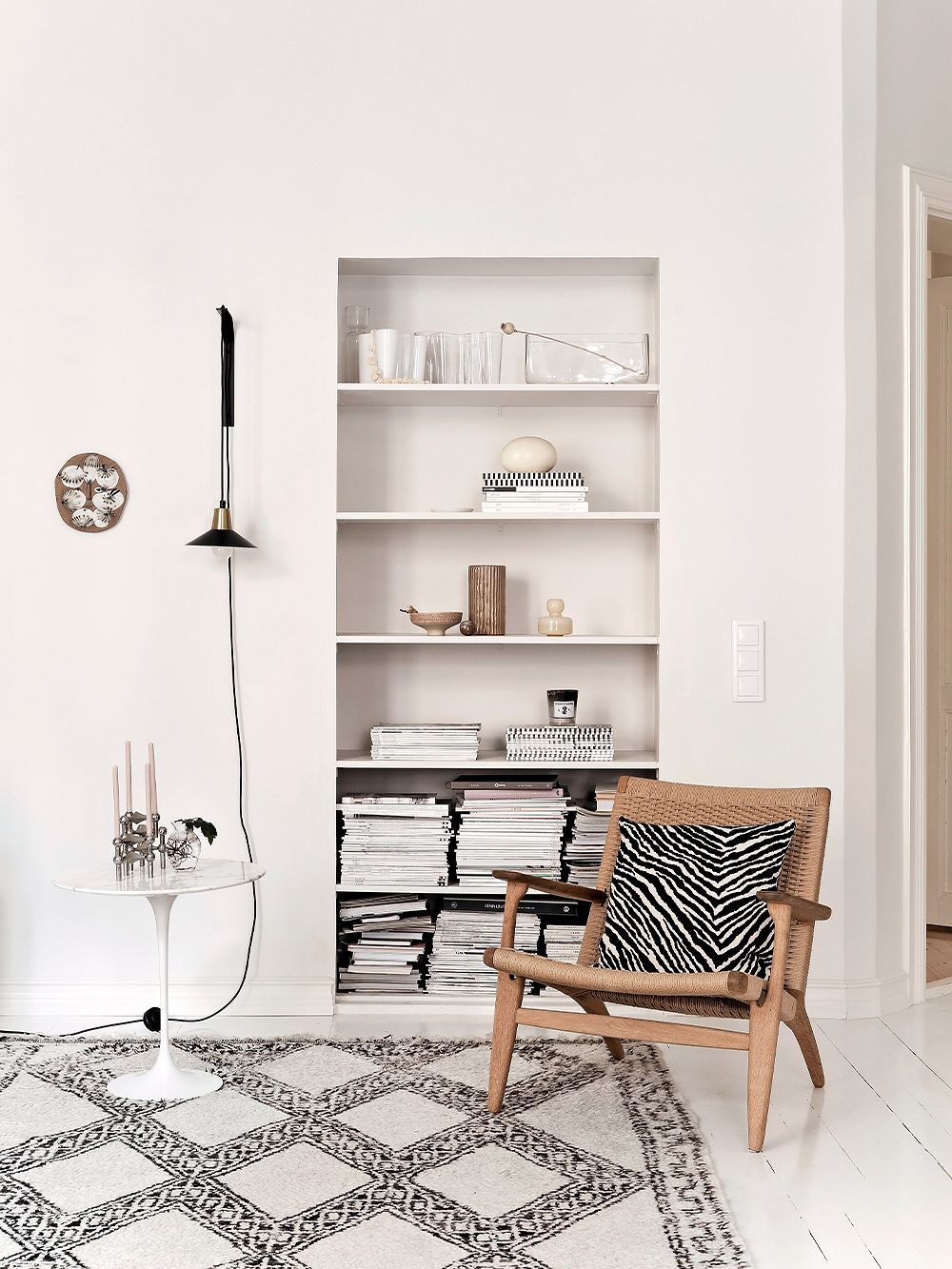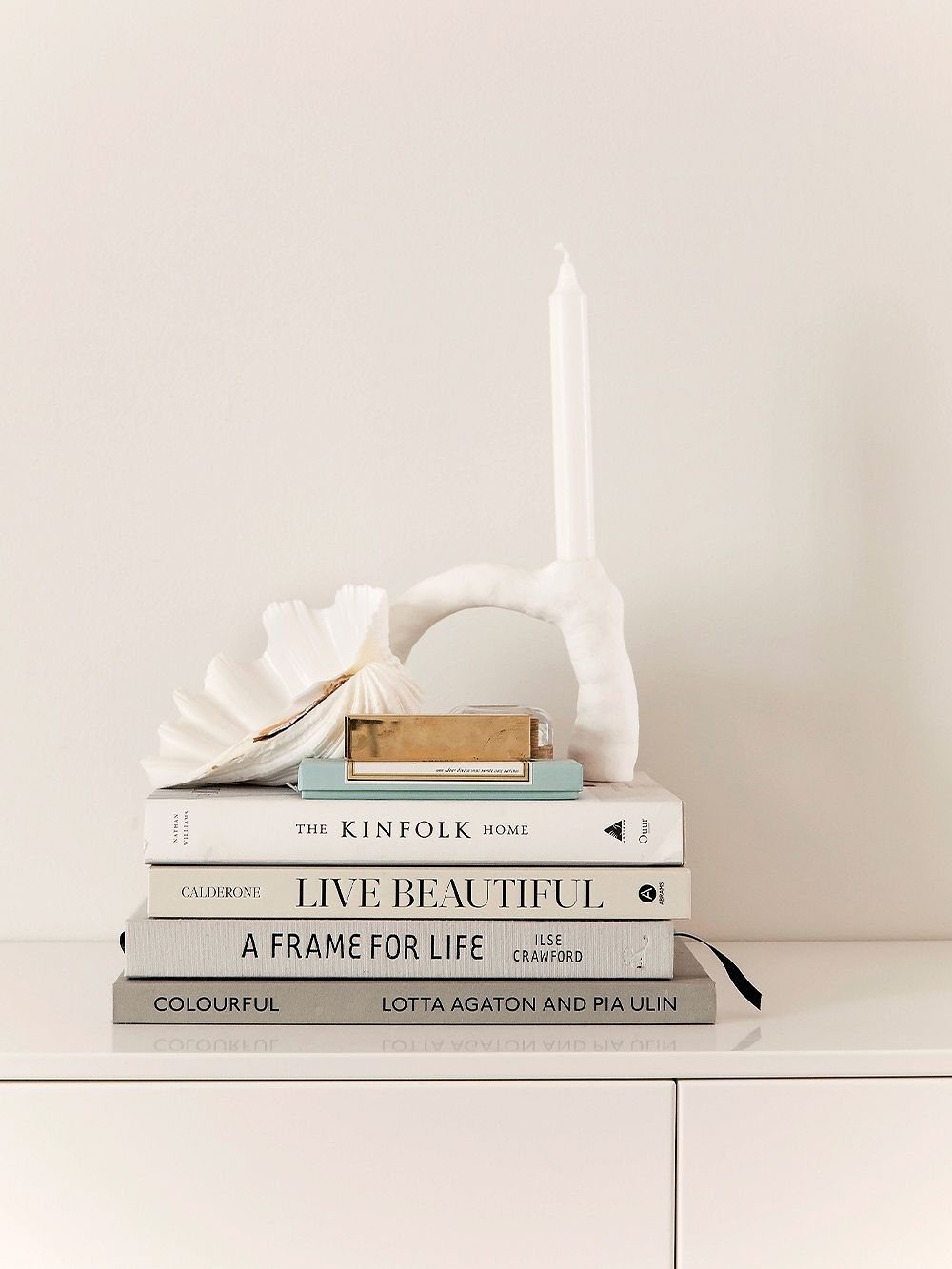 Old or new?
Anna-Kaisa: "I could not even imagine living in a museum-like home, nor in home that was decorated with completely new and modern furniture. Mixing old with new gives the home a soul. When we are about to buy something, I always check first whether it can be found used at online flea markets or second-hand shops or while travelling abroad. That's environmentally friendly, and patina gives furniture character."
What is your favorite place in your home?
Anna-Kaisa: "I spend most of my time in the kitchen and living room. The open space invites you to spend time together. The children usually end up playing in the living room. We draw and do arts and crafts around the dining table together."
Tero: "I like spending time on the sofa, which is centrally located in our home. The common open spaces and the well-designed, functional kitchen are the best parts of this home."
What insights have you had about living?
Anna-Kaisa: "That the home will never be ready, but it evolves along with its residents, instead. Needs change when the children grow and, for instance, when the amount of remote work increases."
Tero: "A functional floor plan means more than the number of squares. Spaciousness is worth cherishing. High-ceiling rooms also give a sense of space."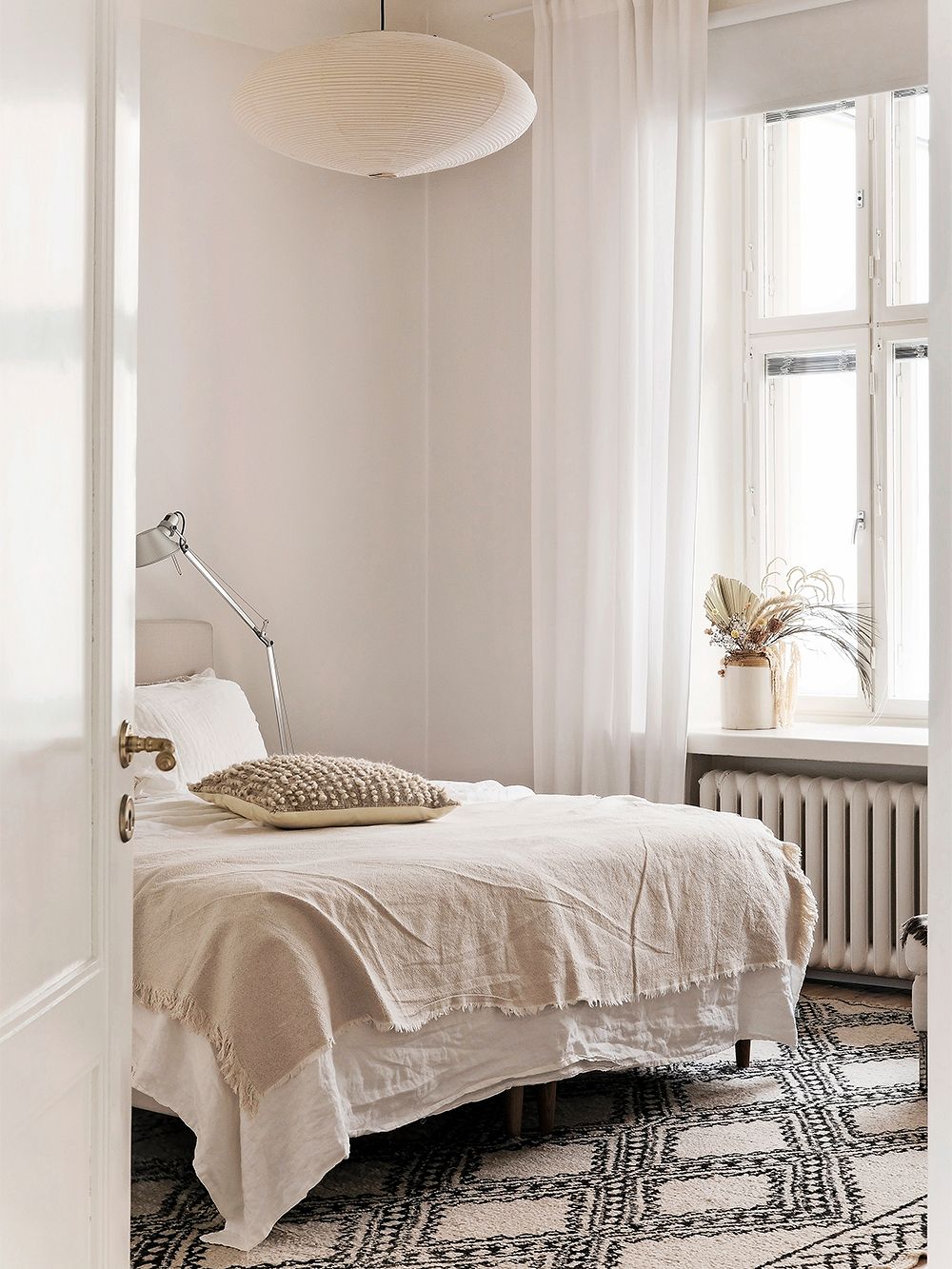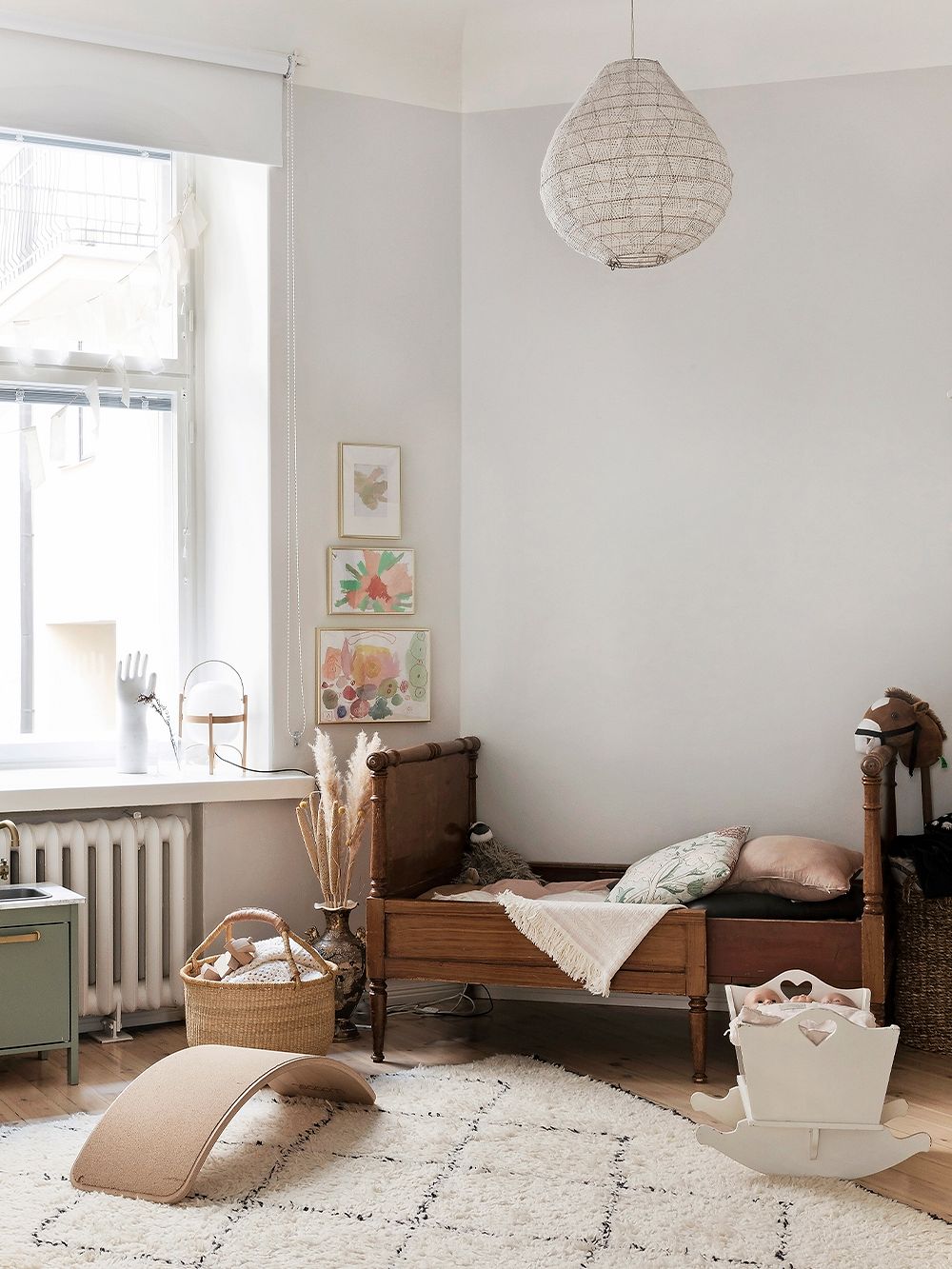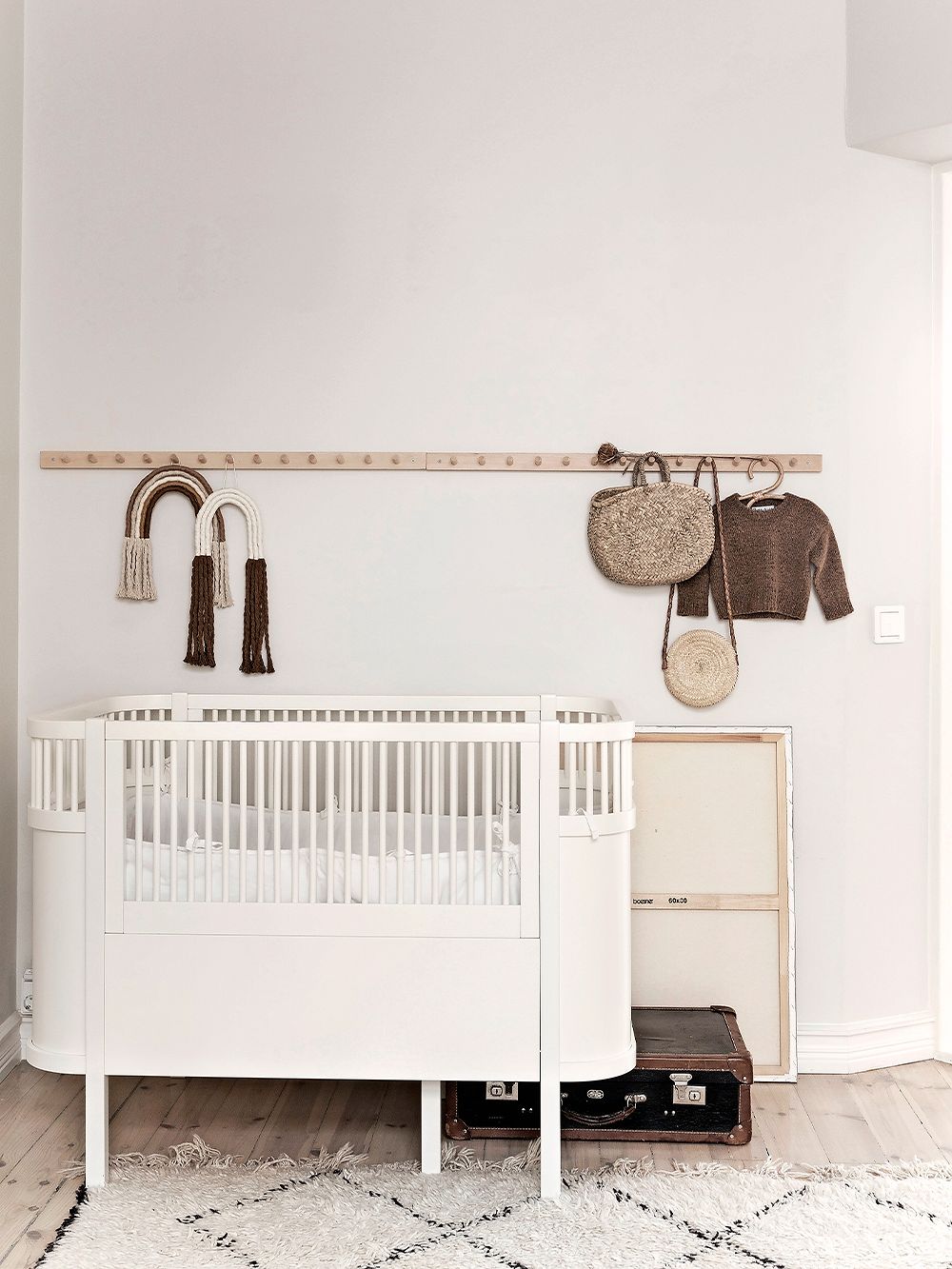 If the sky was the limit, my home would have…
Tero: "One more room. After our second child was born, we have been longing for more space. If my wife were to decide, we would have no television in our living room."
Anna-Kaisa: "We have just bought a new home in which many of our dreams have come true: a few more squares, room for the children to play and lots of natural light. I would love to have a balcony, but old apartment buildings seldom have any."
What are your three most important interior design dreams?
Anna-Kaisa: "In a future home, I would like to have a long dining table, beautiful, professionally crafted details and empty space."
Tero: "I would like to have more space, a bigger refrigerator and a wine fridge."
See also:
What's new at Finnish Design Shop >
Text: Mimmi Pentikäinen Photos: Kaisu Jouppi
This story was originally published in Avotakka's issue 2/2021.