A bubbly ginger spritz, a pale sangria with citrus and a steaming hot glogg with blackcurrant and rosemary. These seasonal drinks are flavored with whole spices and homemade syrups.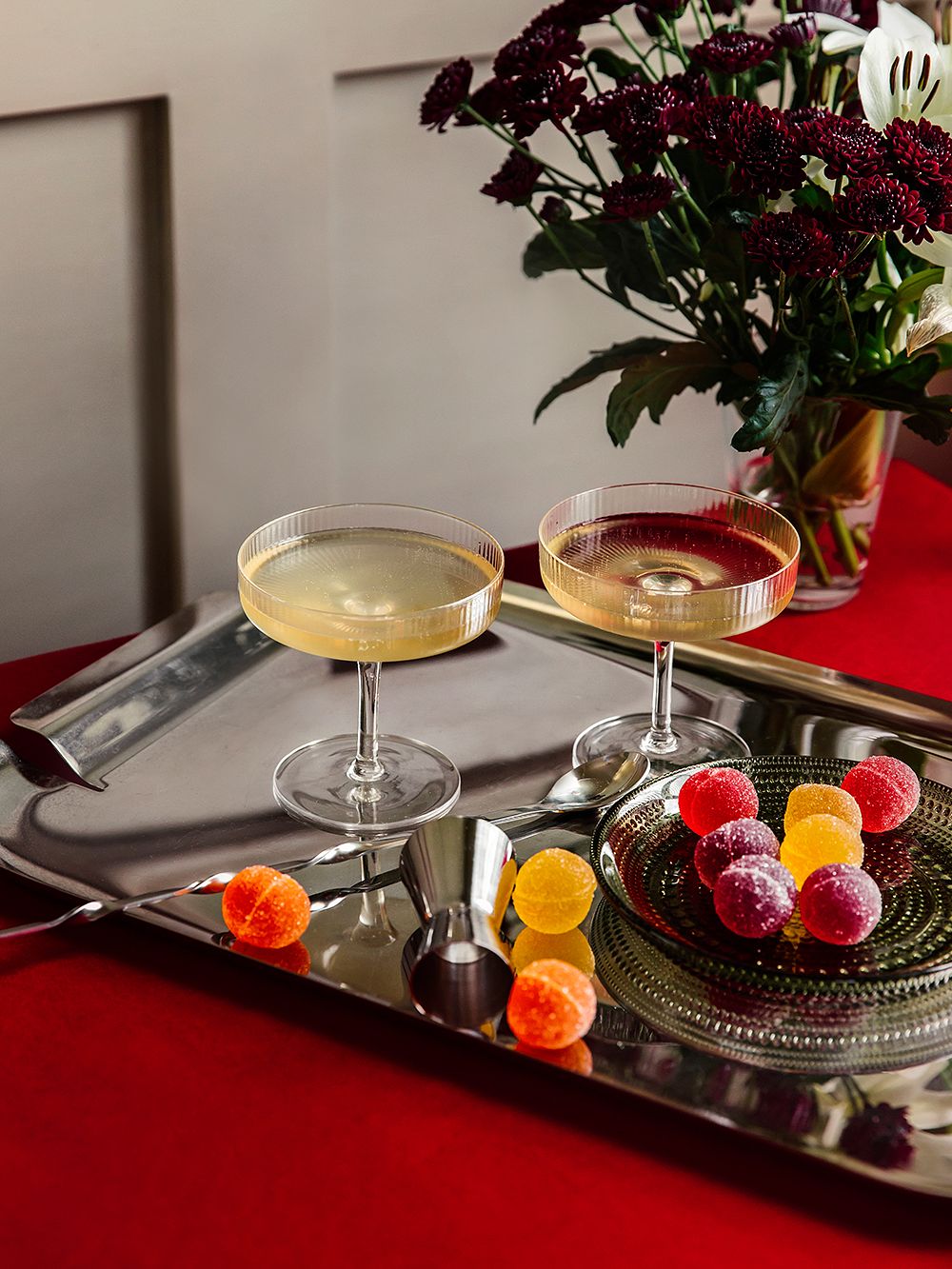 DURING THE FESTIVE SEASON at the end of the year, tasty drinks are enjoyed at Christmas and other holiday parties, on the Finnish Independence Day and during the New Year festivities. Start by taking out your most beautiful glasses, mugs and jugs from the cupboards, get some cinnamon sticks, raisins and almonds, light candles and enjoy nice evenings in good company.
Traditional Christmas drinks can be prepared hot or cold, and of course, in non-alcoholic versions. Spicy, warm flavors are ideal for winter, and it is a good idea to use whole spices for these recipes. Whole spices usually retain their flavor better than ground ones, and ground spices in drinks are not nice in terms of texture.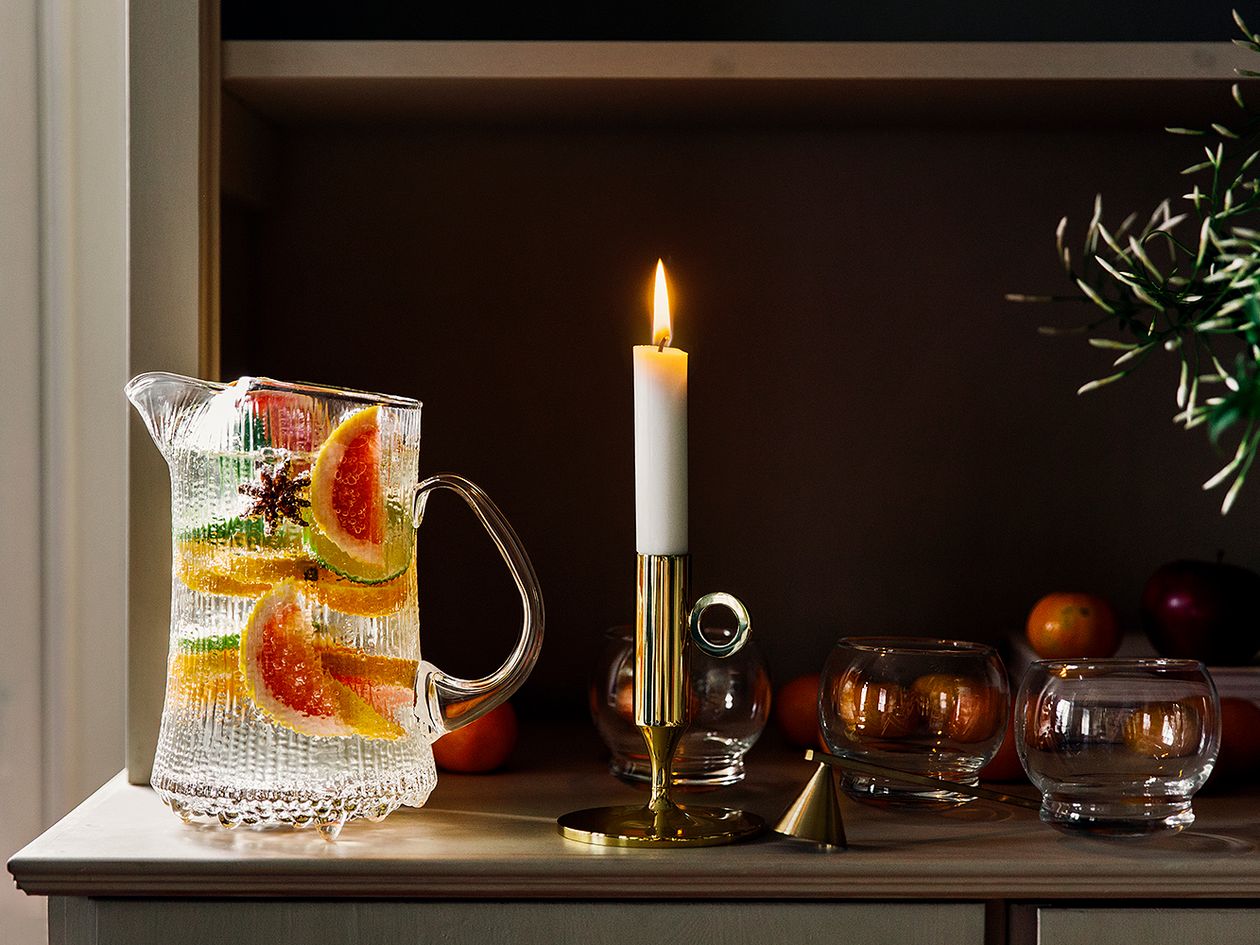 Ginger spritz is a festive drink ideal for Independence Day, for example. Drinks that contain (sparkling) wine, bitters and a spot of mineral water are all called 'spritz'. This type of drink originates in Veneto, and the most fashionable version is, of course, Aperol Spritz, made from Aperol liqueur. You can make an endless variety of spritz drinks by replacing white wine with prosecco or cava, or by trying different bitters.
Ginger syrup adds spiciness and a warming glow to spritz
Ginger syrup adds spiciness and a warming glow to spritz, and the drink is easy to measure in a jug to go round when you have many guests. If you wish to make a non-alcoholic drink, ginger syrup goes well with for example elderflower tonic.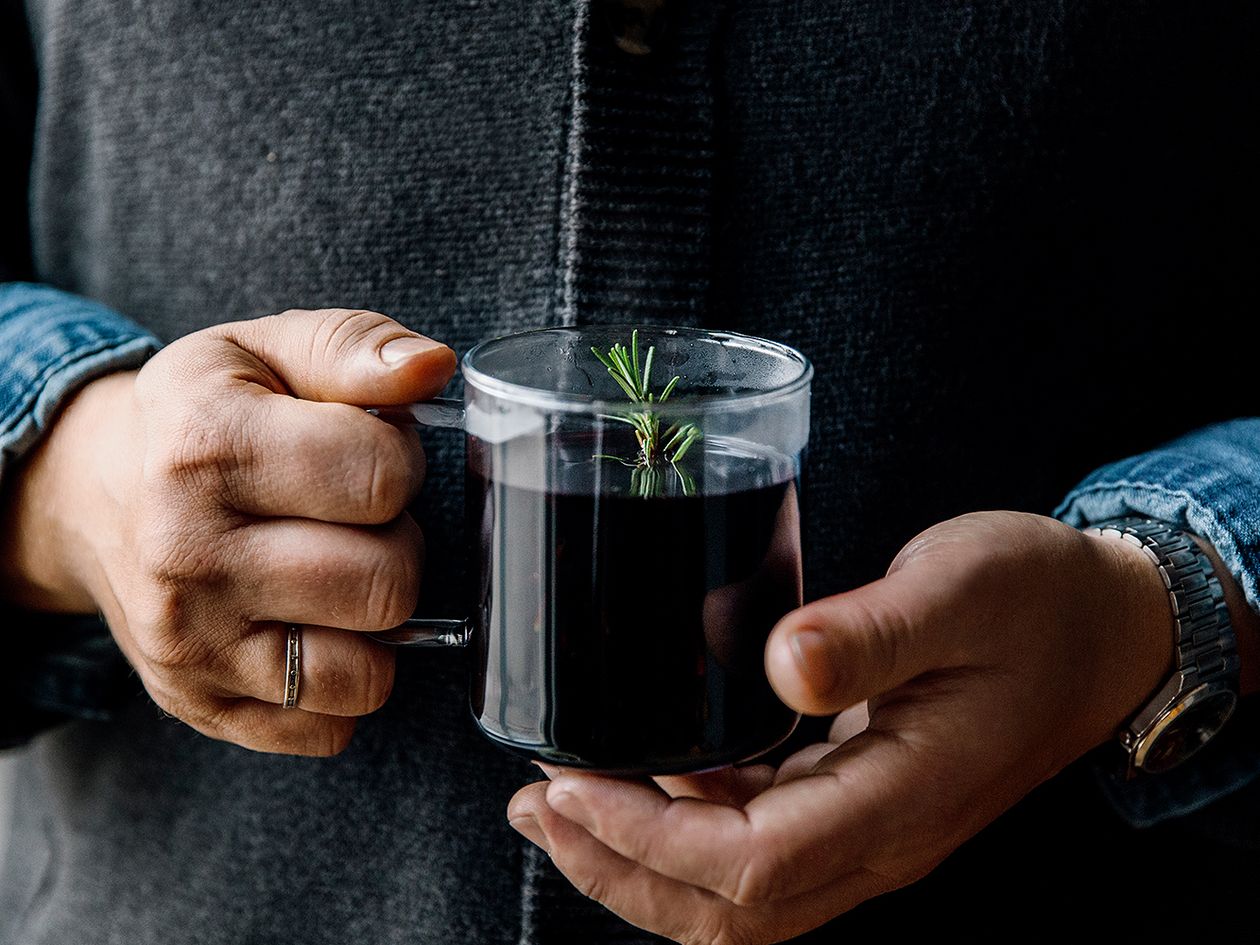 The pale sangria, flavored with spices and citrus fruits, is a winter version of the traditional red sangria. It is a good idea to infuse the spices in a syrup to get the most out of the flavors. In this day and age, it is best to enjoy the drinks with your family only. Get your most beautiful glass jug, fill it with various citrus fruits, and don't skimp on ice. You can also add ice in the glasses. Cool the jug, glasses and sangria in advance, so that the drink does not get overly warm right away.
Blackcurrant and rosemary pair perfectly and are ideal for mulled drinks. The recipe is made for traditional blackcurrant cordial, and you can add sugar to taste in the mix, as you prefer, and depending on how sweet the blackcurrant is. If you like, you can add a splash of rum, for example. If you use concentrated blackcurrant cordial, measure about 8–9 dl of water first and add blackcurrant to taste.
Discover the recipes: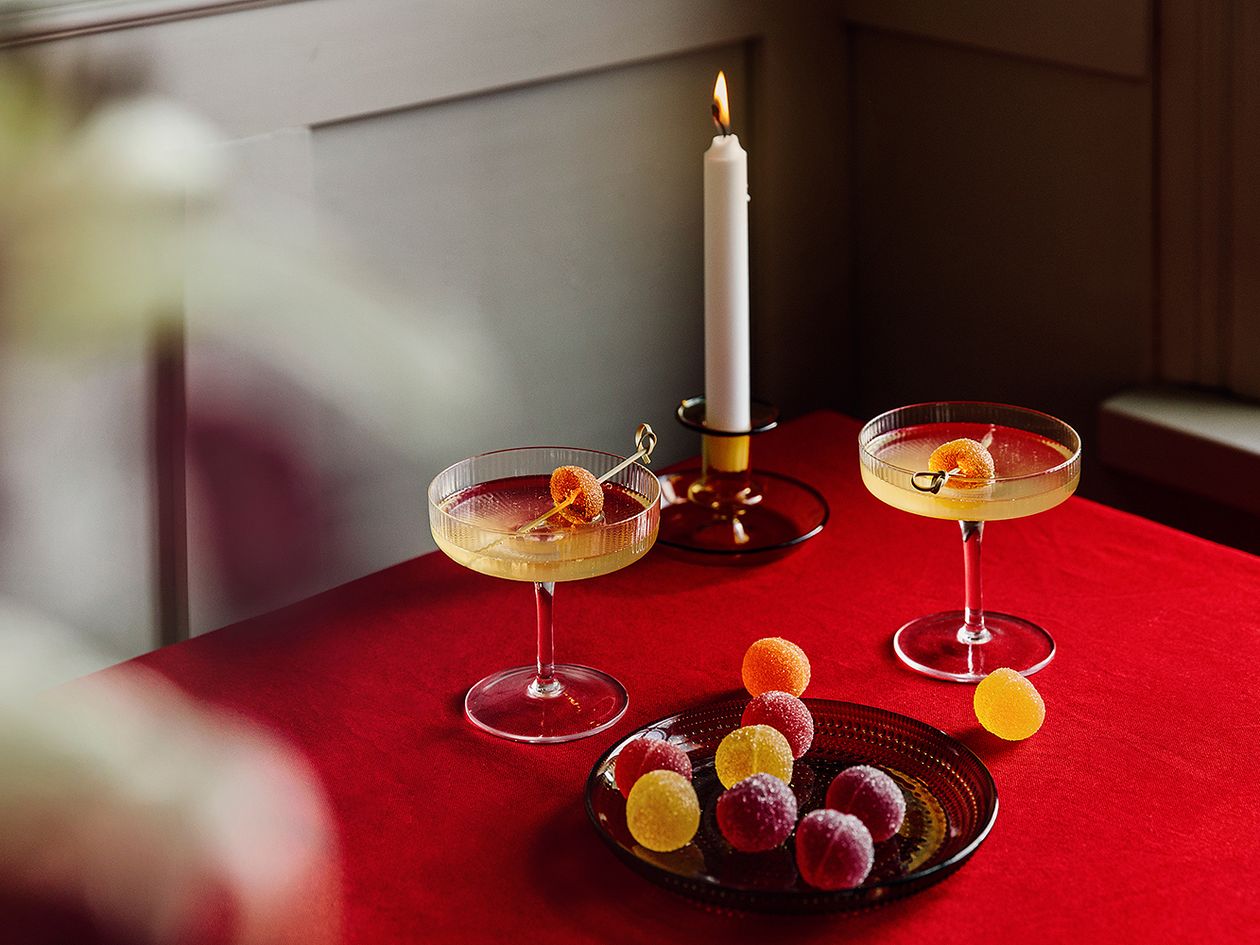 Ginger spritz (serves 1)
1–2 tablespoons of ginger syrup (recipe below)
2 cl of dry, white vermouth
4 cl of Prosecco
(a touch of mineral water)
Ginger syrup
200 g of fresh ginger
2 dl of water
1 dl sugar
Directions:
Peel the ginger and cut it into pieces. Put the ginger in a saucepan and pour in the water. Bring to boil and simmer over low heat for about an hour, or until the liquid is halved. Strain to remove the ginger, add sugar and cook for 5–10 minutes until the mixture turns into syrup. The ginger syrup will keep for months in a clean glass jar in the refrigerator.
Cool the ingredients of the drink and measure them into a cold coupe glass. Add your favorite garnishes. You can also measure the ingredients in a tall glass and fill the glass with ice. If you wish to serve a large party, you can pre-measure the ingredients in a jug and pour the drink into glasses filled with ice.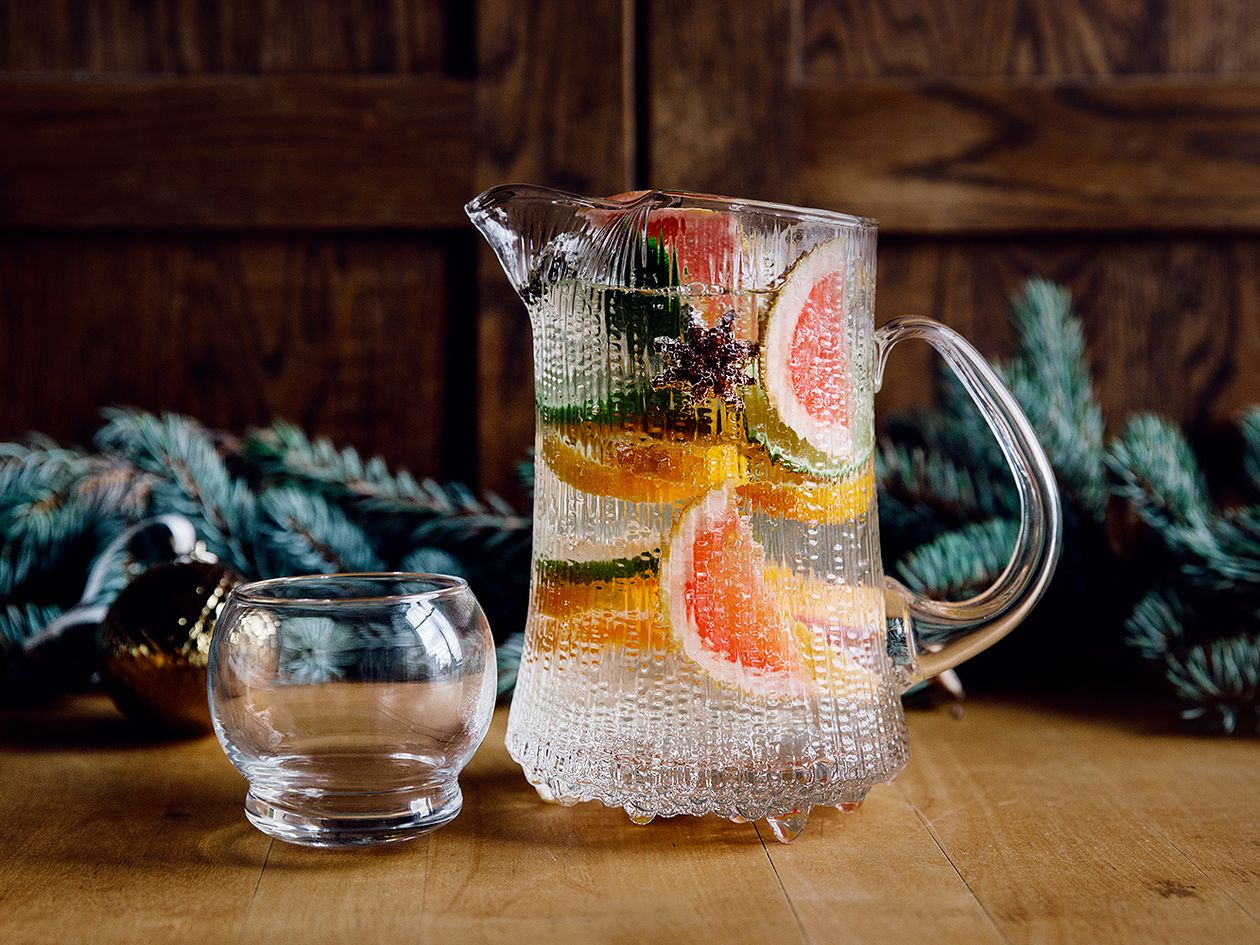 Pale citrus sangria (serves 6)
1 bottle of dry, fruity white wine
1 liter of lemonade
(1–2 dl of vodka)
1 dl spice syrup (recipe below)
Serve with ice and citrus slices
Spice syrup:
2 dl of water
2–3 cinnamon sticks
3–4 whole cardamoms
1–2 star anise pods
Peel of 1 orange
1 dl sugar
Directions:
Measure the water and spices into a saucepan. Bring to boil and simmer for about 30 minutes. Sieve out the spices and add sugar (make sure there is 1 dl of water in the saucepan). Allow the liquid to simmer for a while and cool. Like ginger syrup, this spice syrup keeps for months in the refrigerator.
Sangria looks particularly impressive in a glass jug, and the bubbles will keep better than in an open punch bowl. Measure half of the ingredients in a jug with ice and garnish with citrus. Serve immediately. The drink is at its best right after mixing: prepare it in a couple of portions and serve a new round when the mugs seem to be empty.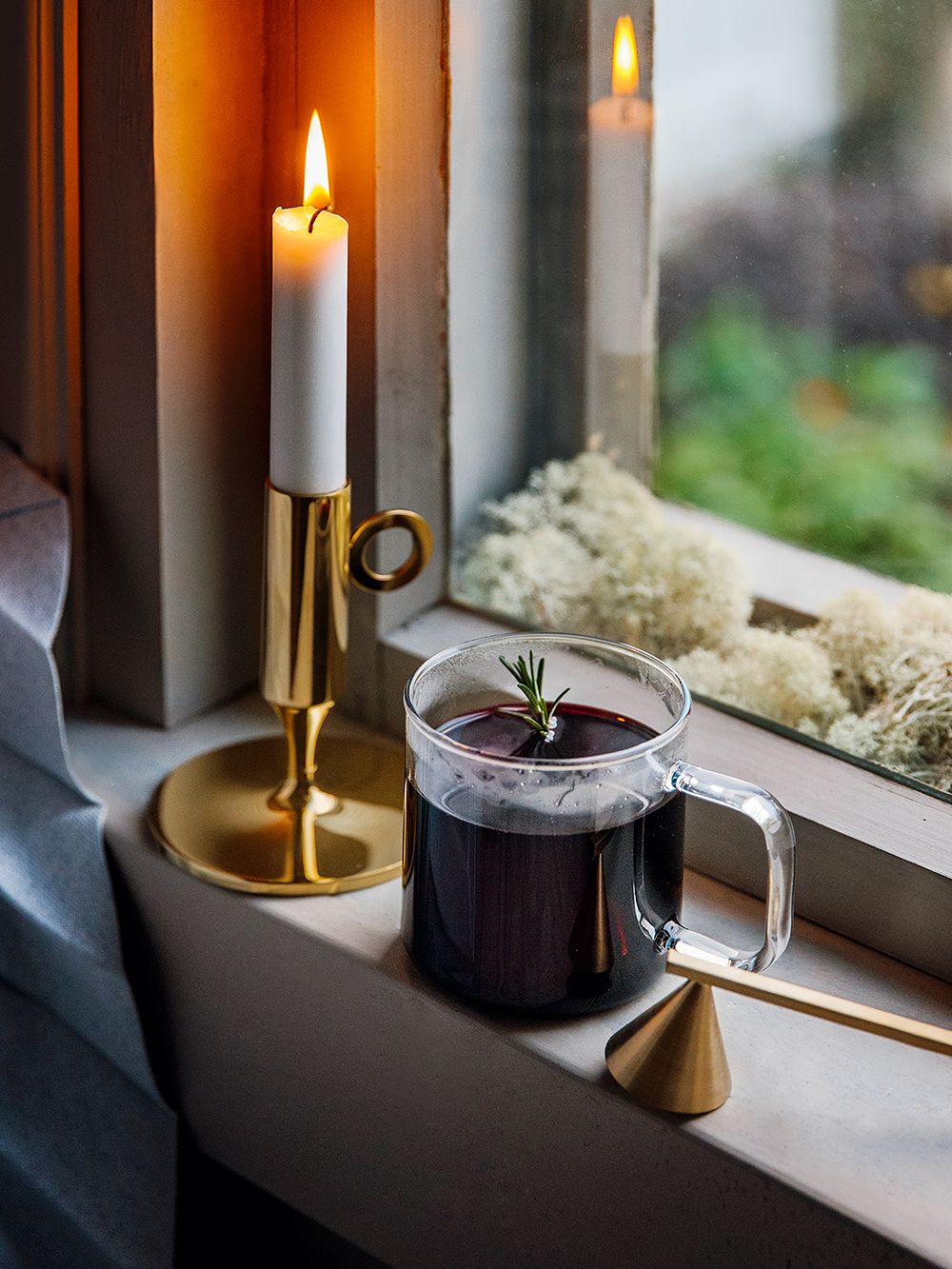 Blackcurrant and rosemary glogg (non-alcoholic)
2 dl of water
3–4 cloves
1 vanilla pod
2–3 cinnamon sticks
2–3 sprigs of fresh rosemary
5 cm piece of fresh ginger
1 l of blackcurrant cordial
sugar to taste
Directions:
Bring the water and spices to boil in a saucepan and simmer for 30 minutes. Then add the blackcurrant cordial and sugar to taste. Heat up and serve.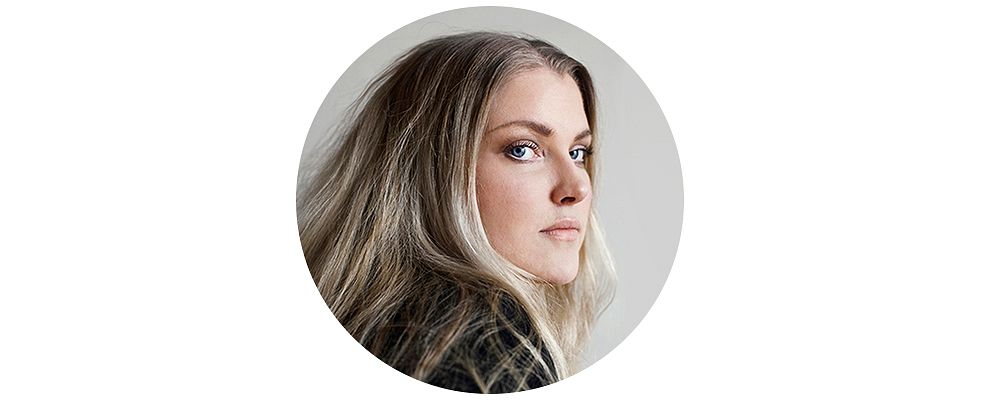 Design Stories contributor Suvi Kesäläinen is a photographer, who loves to create dishes that are not only delicious but also fast and easy to make. She's passionate about the best seasonal ingredients, local food and intriguing culinary trends.
See also:
• All drinkware >
• All jugs and pitchers >
• All wine and bar products >
Text and photos: Suvi Kesäläinen