Fiskars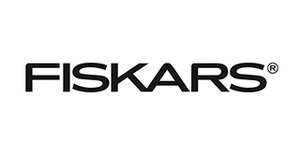 Fiskars
Fiskars, founded in 1649, is the oldest company in Finland. Fiskars started with ironworks and moved into copper works in 1973. The nearby Orijärvi copper mine was however closed in 1802 and since then there has been no basic iron manufacturing done in Fiskars Village. In 1822 the apothecary Johan Julin bought the Fiskars ironworks and the village. During his time the ironworks was developed and the manufacturing focused on processing iron. In 1932 Fiskars established the first cutlery mill in Finland and that is where they started producing knives, forks and scissors.
In 1937 Fiskars also established the first machine workshop in Finland and the first steam engine was produced there. After the death of Johan Julin Fiskars slowly moved into the hands of Emil Lindsay von Julin and Fiskars became a limited company. In 1915 it was listed at Helsinki Stock Exchange.
The orange scissors are one of the best known products of Fiskars. When the first scissor models where about to be manufactured the designer wanted them to be black, red and free. When the prototype went to manufacturing the machinist wanted to finish the orange colour in his machine. Consequently, the scissors where manufactured in four colors which of black and orange where the most popular ones. A decision had to be made and after an internal vote at Fiskars the scissors where to be manufactured in orange. The colour of the scissors Fiskars Orange®, was registered as an official trademark in Finland in 2003 and US 2007.
The international expansion of Fiskars started when the company opened its first scissor factory in the USA in 1997. This was a good basis for international trade and expansion. Today Fiskars is a leading global supplier of consumer products for the home, garden and outdoors.
This brand has collaborated with: Pentagon Design, Harri Koskinen, Jacob Leth-Espensen
Some popular Fiskars products: Fiskars scissors