Eero Aarnio Originals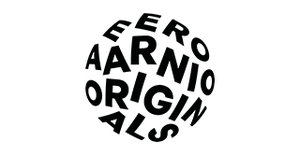 Eero Aarnio Originals
Eero Aarnio Originals was established in 2016 with the intention of bringing authentic Aarnio classics back home to Finland. The Helsinki-based company is the sole authorised manufacturer of Aarnio's iconic furniture designs, working in close collaboration with the legendary designer himself to bring back his most beloved classics as well as to introduce new original creations to the world.
The iconic designer Eero Aarnio (born 1932) is known worldwide for his sculptural and playful chairs. Especially the Ball Chair, designed in 1963, has raised international interest. In addition to several movies, fashion spreads and music videos, Aarnio's iconic work can be seen in the permanent collections of New York MoMA and London Victoria and Albert Museum.
Aarnio, who has always been true to his own style throughout his long career, has been awarded with numerous notable design prizes, Kaj Franck Design Prize and Compasso d'Oro to name a few.
This brand has collaborated with: Eero Aarnio