Mathieu Matégot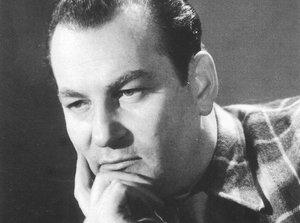 Mathieu Matégot
After studying at Budapest's School of Fine Arts in Budapest, Mathieu Matégot (1910-2001) created scenery and tapestries for the National Theatre. He settled in France in 1931 and as a volunteer in the French army, was captured and not released until 1944. After returning home, he started producing handmade furniture in Paris. For a decade Matégot created various design classics but at the beginning of the 60's changed course to focus on the design of tapestries, for which he won international acclaim.
Matégot's organic forms and lightness of touch create a sense of joy and the ground breaking and innovative techniques that he employed result in aesthetic and, above all, contemporary designs. Matégot was the first person to combine metal tubing with perforated sheet metal; a pairing that particularly characterizes his work. Many designers spend years developing their designs, simply to make them better and better. This was certainly not the case with Mathieu Matégot; he only devoted one decade to the design of furniture and interior accessories, yet these distinctive 1950's designs would later be considered iconic.
Today, Matégot's designs are equally fit for purpose as when they were originally conceived and his legendary designs are both timeless and classic.
Mathieu Matégot has designed pieces for the following brands: GUBI