Charlotte Perriand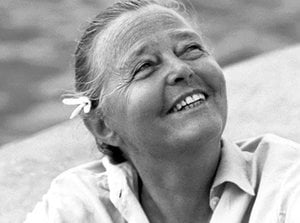 Charlotte Perriand
Charlotte Perriand (1903–1999) was a French architect and designer, who is most famously known for her ingenious, minimalist, and deeply functional work. Metal was of particular importance in Perriand's design. Charlotte Perriand believed that skillful, quality design could also help to build a better, more sustainable society.
Charlotte Perriand was a forerunner, leaving a lasting imprint on European design and its philosophy. Just starting her professional career after graduating from Ecole de L'Union Centrale des Arts Décoratifs, she was acclaimed by critics for her piece, Bar Under the Roof, exhibited at the Salon de Autumn in 1927. The reviews instantly made her one of the most interesting contemporary designers of the time.
Perriand worked in collaboration with legendary constructeurs Le Corbusier and Jean Prouvé, developing mass production of furniture and prefabricated housing. The hallmark of Perriand's career is thought to be the Les Arcs ski resort in Savoie, France. Perriand was in charge of the design and building of Les Arcs, and her interests in standardization, industrialization, and prefabrication are clearly visible: The minimalist hotel rooms, standardized kitchens and bathroom, and the great collective spaces open to nature repeat Charlotte Perriand's design philosophy flawlessly.
Charlotte Perriand has designed pieces for the following brands: Nemo Lighting