Celebrating its 140th anniversary in 2021, Iittala will bring back a truly remarkable Aalto vase from the archives. Originally made in 1937, the vase is one of the rarest Aalto forms.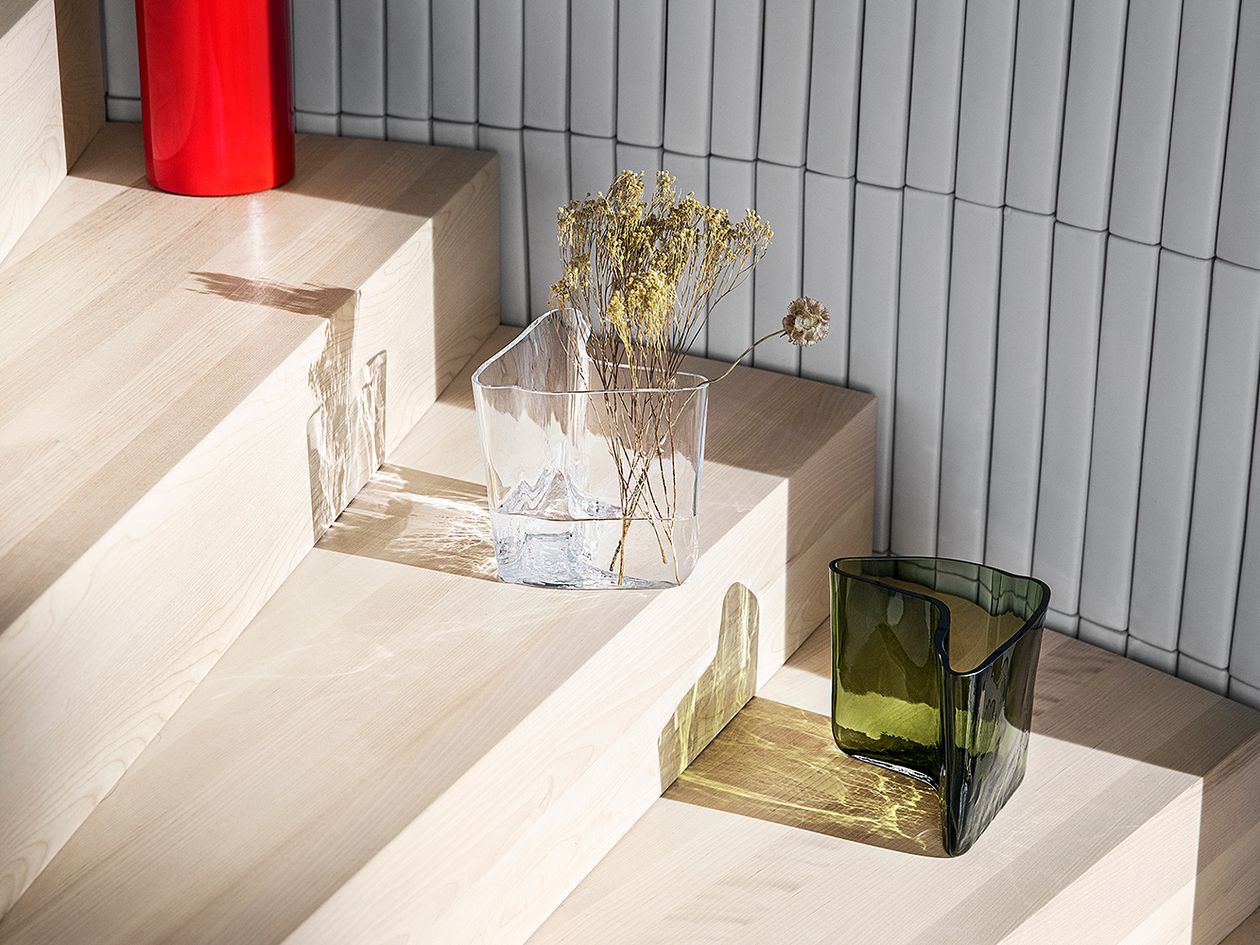 THE IITTALA AALTO VASE is an example of a design object that is reborn time and time again. One of the best-known pieces of the nearly 140-year-old brand as well as all of Finnish design, the vase is a firm favorite among design lovers from all around the world: in an international vote organized by Finnish Design Shop in 2017, the Aalto vase was chosen as the most beloved Finnish design classic.
Alvar Aalto originally designed the vase in 1936 for a design competition organized by Iittala. The vase's organic shape aroused international interest already the following year when it was presented at the Paris World's Fair as part of the Finnish pavilion. Since then, the asymmetrically undulating shape of the Aalto collection has become a symbol of Finnish design, known and cherished all over the world.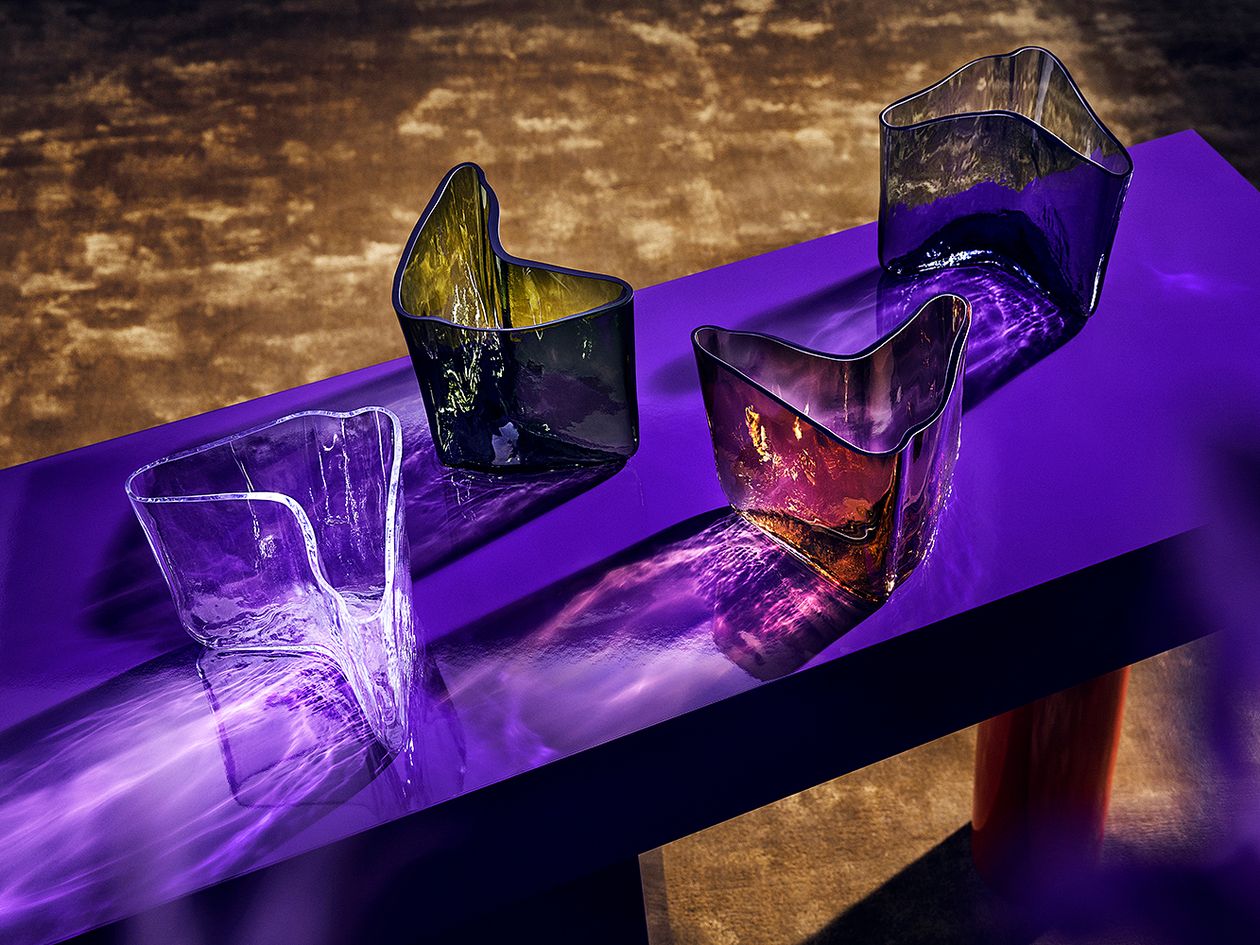 In addition to the classic Aalto vase, also called the Savoy vase, Aalto designed a whole collection of glass objects for Iittala's competition. In 2021, Iittala will re-launch a true Aalto rarity: a vase that is narrower than the traditional Aalto vase and resembles a boomerang in shape. The model was in production in 1937, and only a few pieces are known to have survived to this day. One of the remaining vases from that edition recently broke a world record when it was sold at the Bukowski auction for 55 005 euros; the hammer price was 44 900 euros.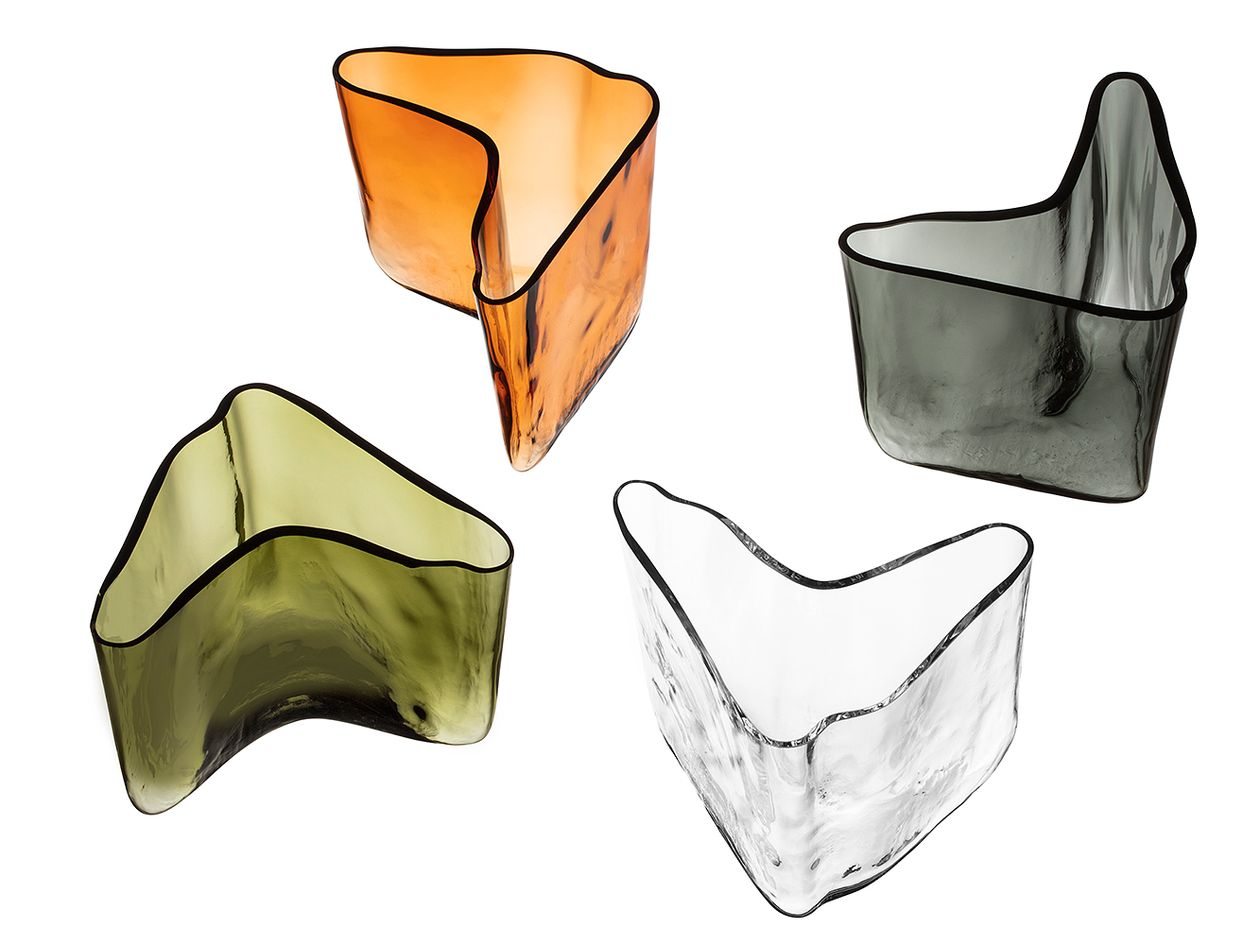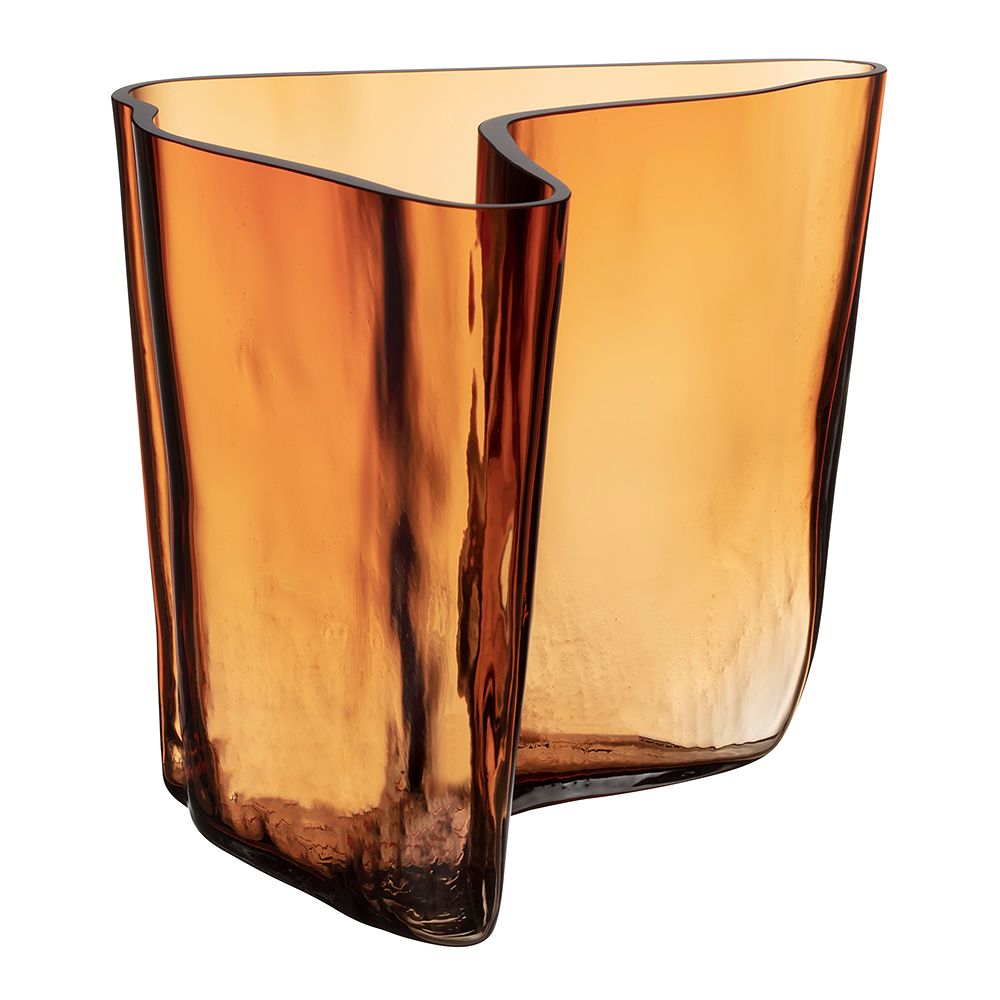 The boomerang-shaped vase is brought back in shades of copper, moss green, and dark gray, as well as in clear glass. In honor of Iittala's 140th anniversary, only a numbered edition of 2021 pieces will be made in each shade – just like the original edition from 1937, the vase is bound to become a sought-after collector's item.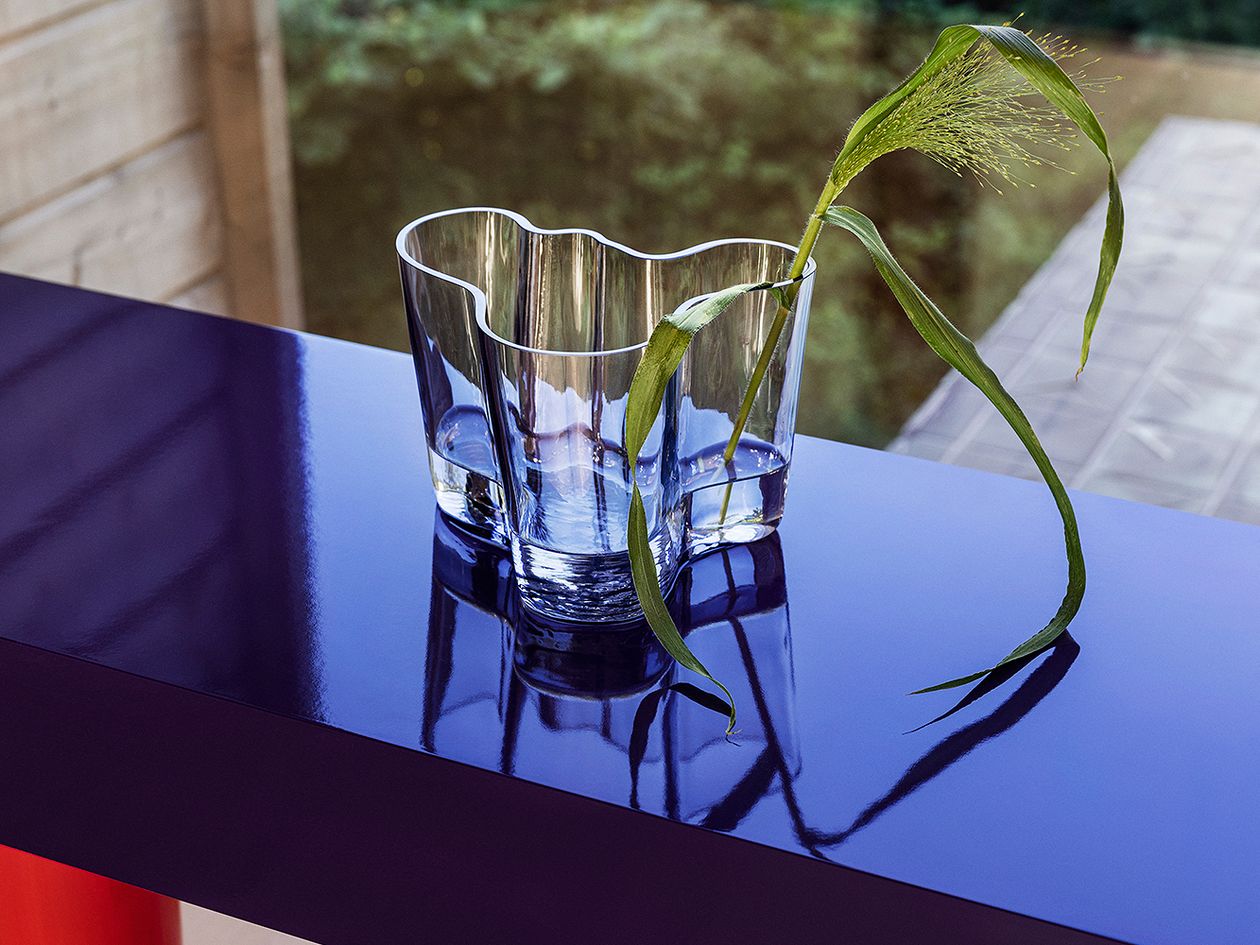 Iittala will also introduce another special edition of the Aalto vase, in the classic undulating form, made of recycled glass and mouth-blown into a wood mold. Hand-blown glassware always shows the unique handprint of the glassblower, but the recycled material and the texture created by the wooden mold make the special edition vases even more unique.
The Iittala anniversary Aalto vases will be available from Finnish Design Shop in spring 2021.
See also:
• Iittala's Aalto vase >
• All products from Iittala >
Edit: Emmi Ratilainen Images: Iittala