Design Stories had the honor to meet Asian creatives who opened the doors to their homes and showcased some of their most beloved design items from Scandinavia and the rest of Europe. In this home story, we caught up with spatial designer Hon Kit, co-founder of design agency Wynk Collaborative.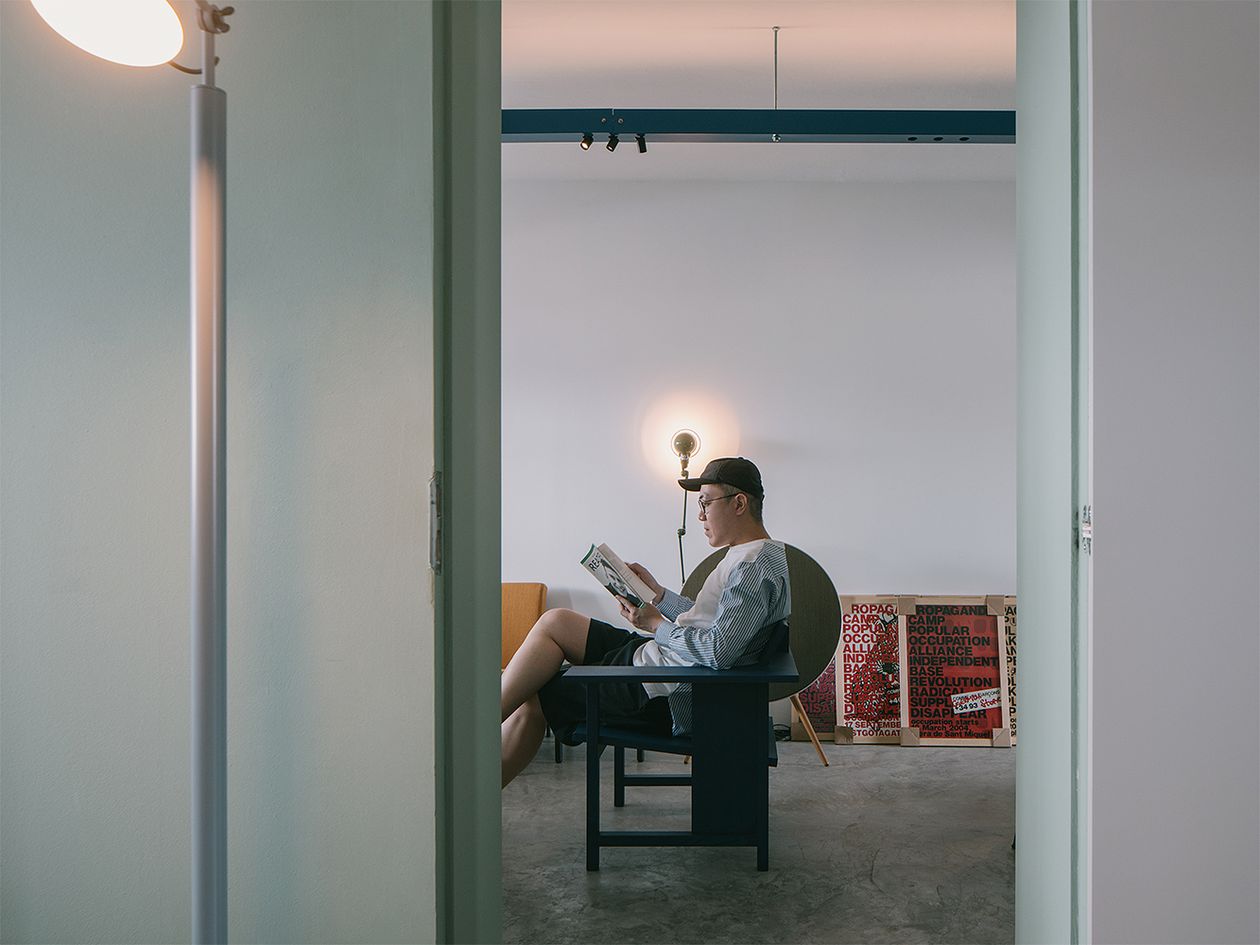 SPATIAL DESIGNER HON KIT is part of the Wynk Collective, a Singapore-based multidisciplinary design studio that strives to challenge the perceived limits of spatial design through a holistic approach and collaborative framework.
Design Stories had the pleasure to chat with Hon Kit, who shared with us his three favorite pieces from three Nordic and European brands.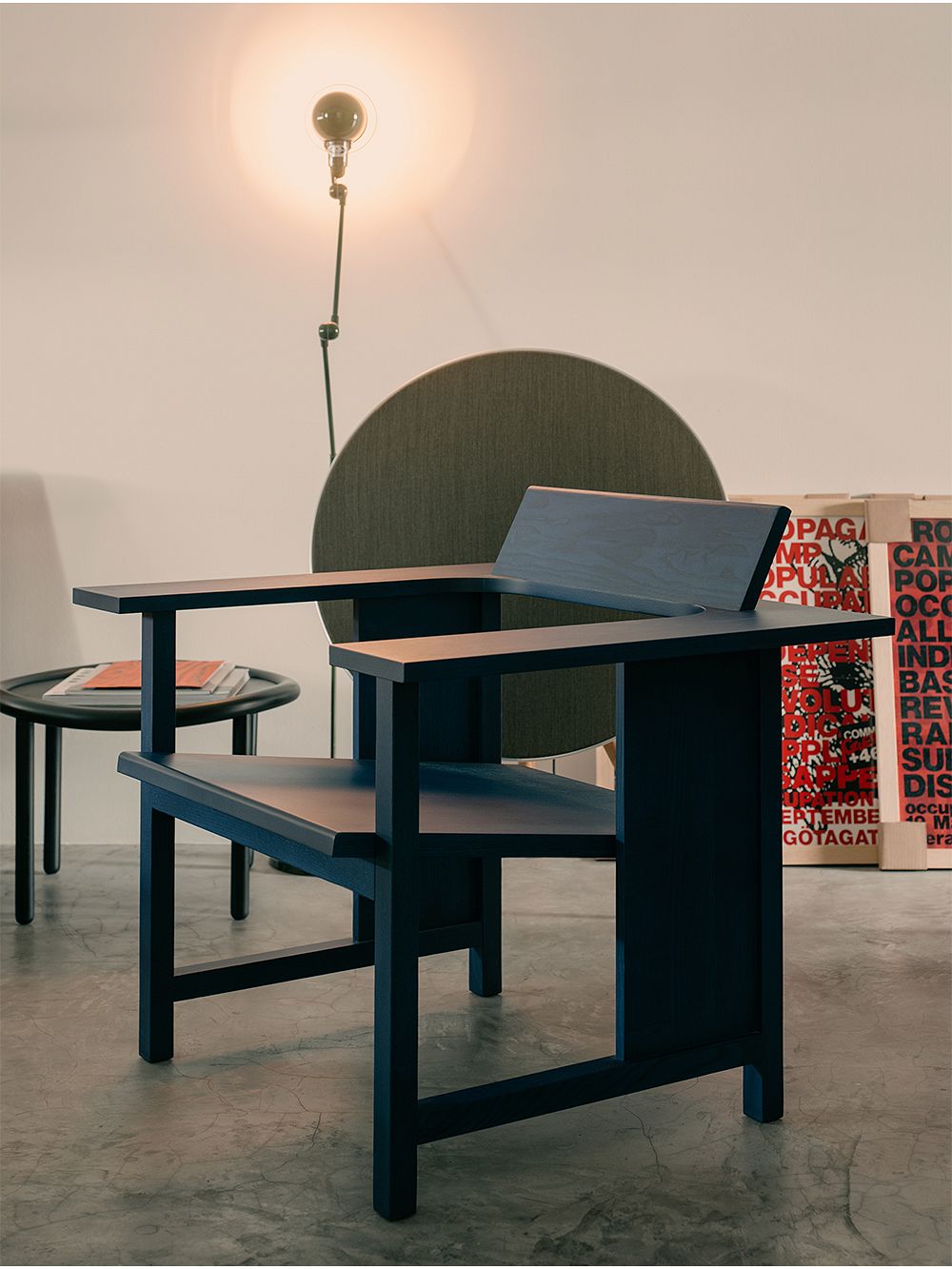 Mattiazzi: Clerici lounge chair & Osso chair
"I have always been a huge fan of Mattiazzi's furniture pieces and their design ethos, a combination of high technical craft with a sensitivity of form and function. I have been wanting to have their pieces in my home even before I got my own place!
The Clerici lounge chair was the first piece of furniture that I purchased for my new home. Despite looking uncomfortable due to its angular form, it is actually a very ergonomic and comfortable piece. I wanted it to be the signature piece in the house so I chose to have a neon blue finish, which was not a standard color for this chair. A special request was made to Mattiazzi who was willing to oblige. The form also reminds me of some of the works by artist Donald Judd whom I greatly admire."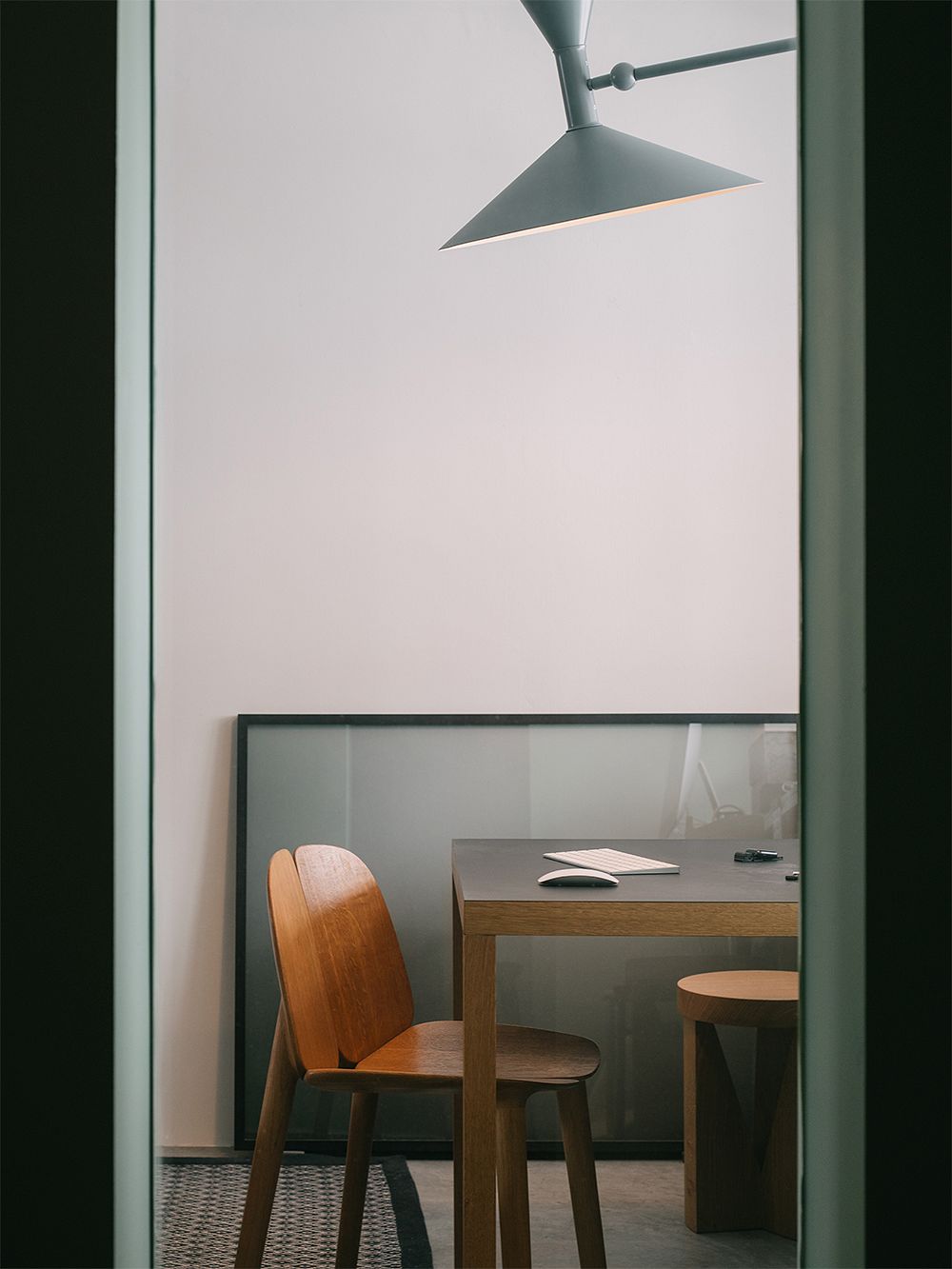 My other Mattiazzi piece is the Osso chair that I currently use as my working chair. It is actually the first Mattiazzi item that I purchased five years ago. Designed by the Bouroullec brothers, I was fascinated by its construction, which has no nail or metal joints. Each element of the chair is digitally milled from a solid piece of wood and assembled. The perfect fit and the soft curves really belie the technical features behind it."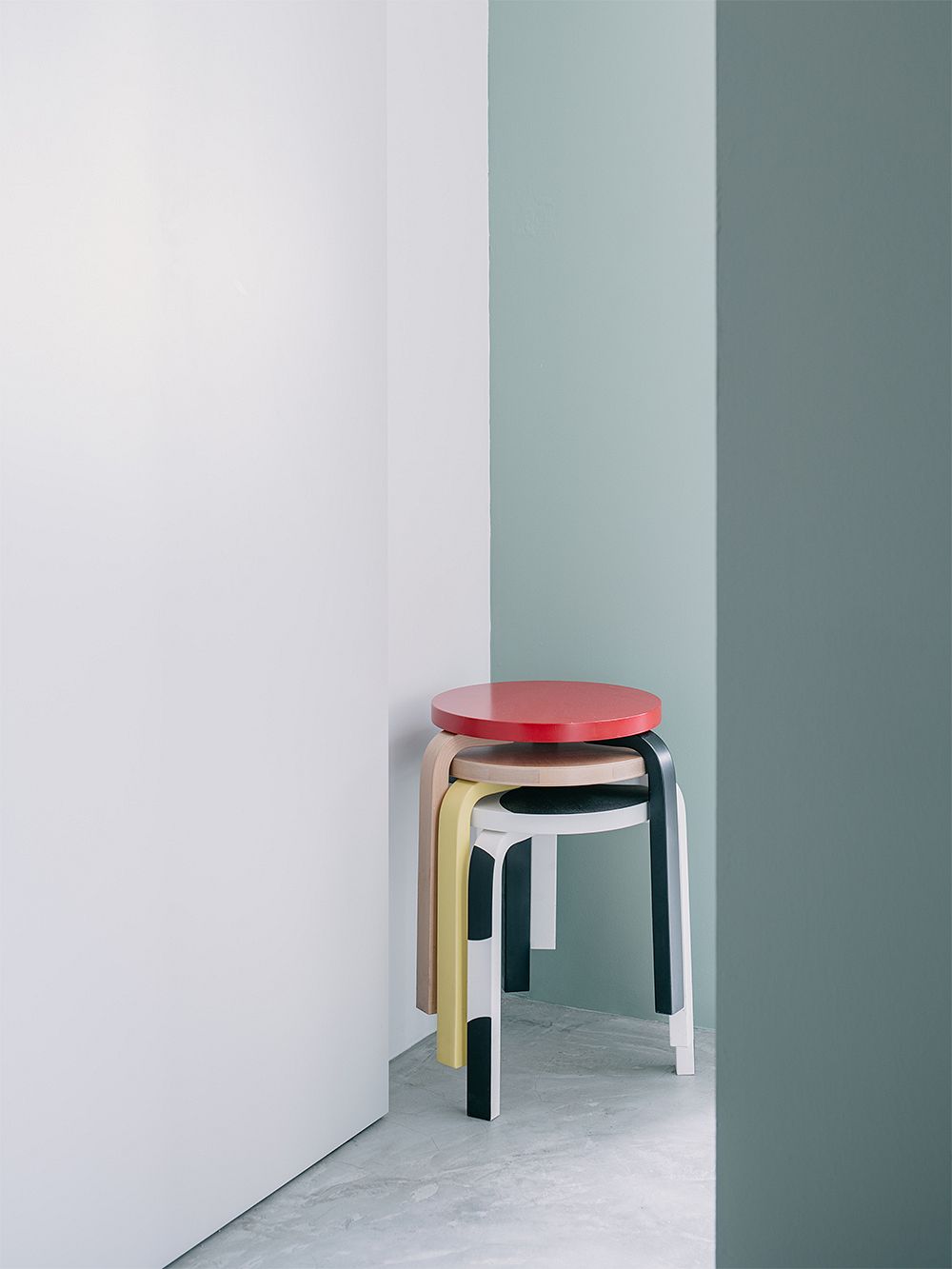 Artek: Stool 60
"My fondness for Nordic design started from the time I spent in Sweden and Norway as an architecture exchange student. It was then that I was familiarised with the Nordic design classics, like the Stool 60 by Artek, with its clarity and simplicity in design and construction.
"The three stools are usually placed in a stack like a small sculpture."
My Artek stool collection started with two of Artek's 80th-anniversary special edition pieces, purchased a few years ago. Unlike the classic model, the colors of the top and legs of these pieces were deliberately designed to be mismatched. I later acquired the black and white dotted one – a collaboration piece with the Japanese fashion label Comme Des Garçons. The three stools are usually placed in a stack like a small sculpture, adding pops of color to the corner of the kitchen entrance."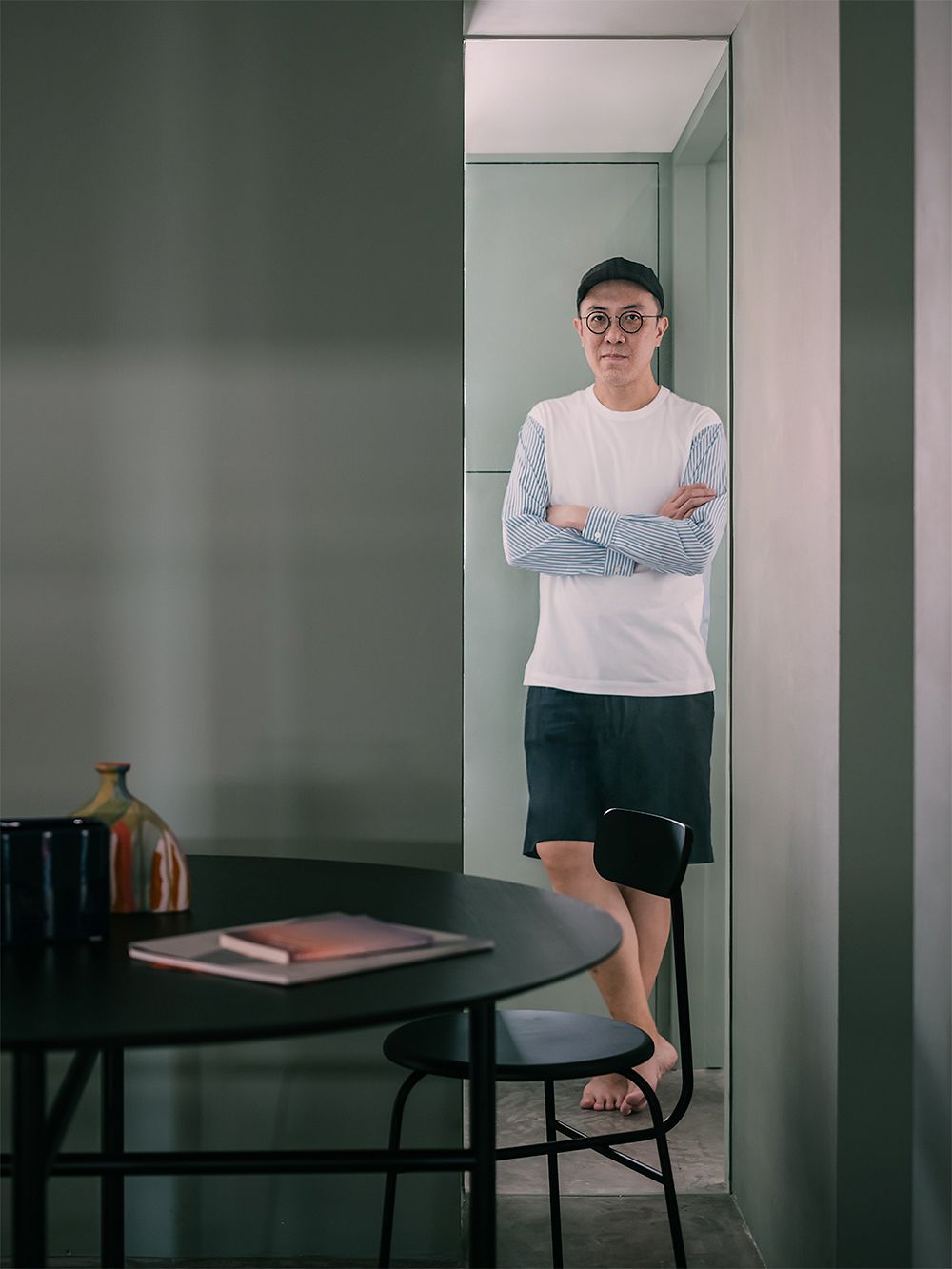 Menu: Snaregade table & Afteroom chair
"Menu is another one of my favorite furniture brands. Their designs always display a good balance between functionalism and formal expression. Many of their pieces are quite simple and clean in design, which works well with my other furniture pieces. But one can always find points of interest upon a closer look, a subtle twist or an elegant articulation, like how the wood veneer top of the Snaregade table, with its sophisticatedly tapered edge, sits on what looks like a one-piece cross-braced table frame which turns out to be two separate pieces that do not touch each other.
I also particularly enjoy how the frame of the original three-legged chair from Menu's Afteroom collention sweeps down from the backrest to connect to the base and extend all the way to the front leg. I seem to have an unexplained attraction to three-legged seating."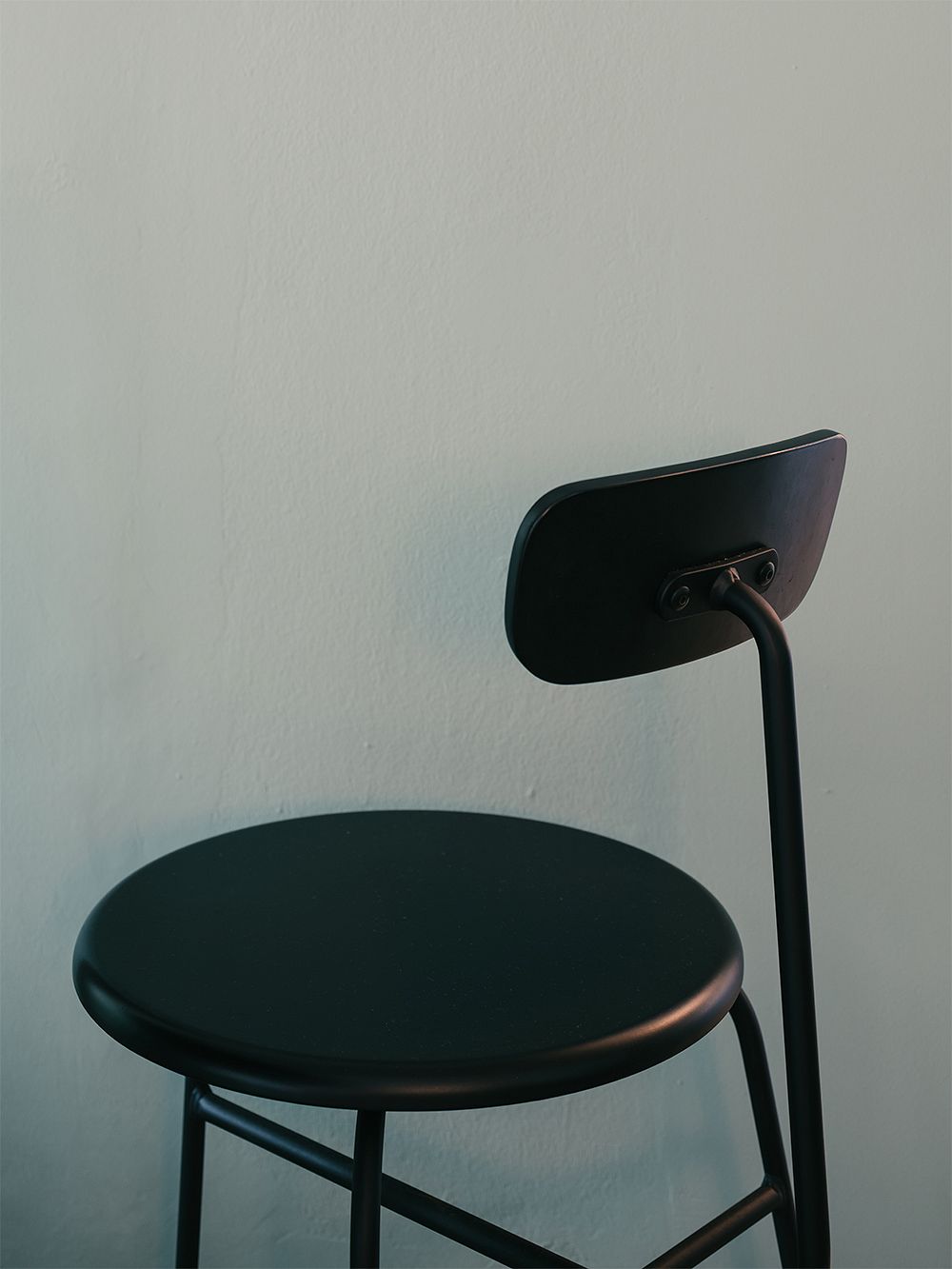 Can you tell us how the objects are fitted in your home?
"As a designer, I always believe that it's important to have a balance between both aesthetic and function.
I never intentionally think of how I style a space. I sometimes purchase pieces that I like without having a specific spot for it in mind, and I will try different ways to fit them within the overall vibe. I am often drawn to objects and furniture that have a certain sculptural quality, things that are aesthetically pleasing to look at even when they are not being used.
"The space is minimally designed for the furniture pieces to stand out, much like how an art gallery works."
This home is an experimental realm for me to explore my design ideas and to house my growing furniture collections. The space is minimally designed for the furniture pieces to stand out, much like how an art gallery works. Each piece is placed and styled within the space, and can be flexibly switched or rearranged, as opposed to being part of an unchangeable whole."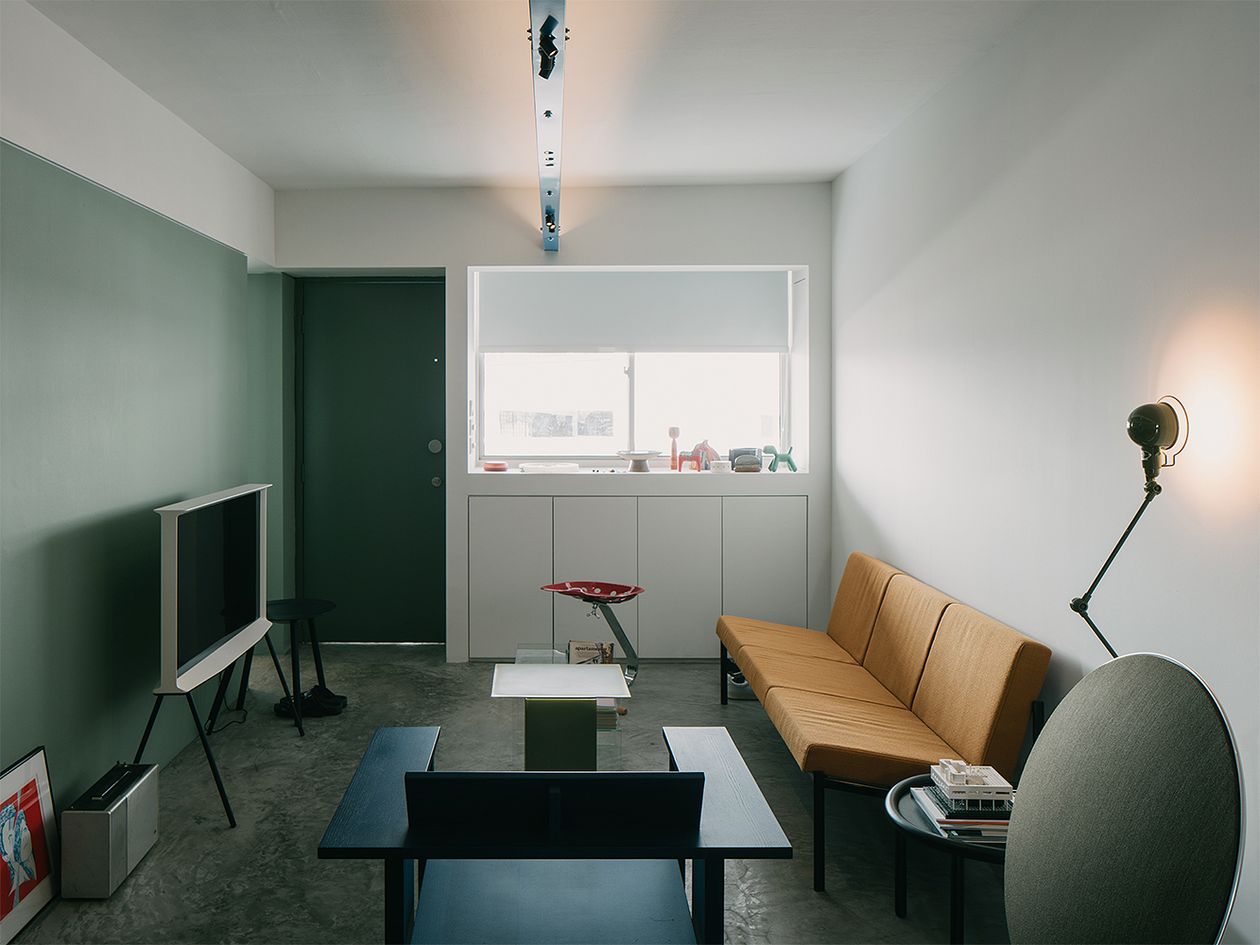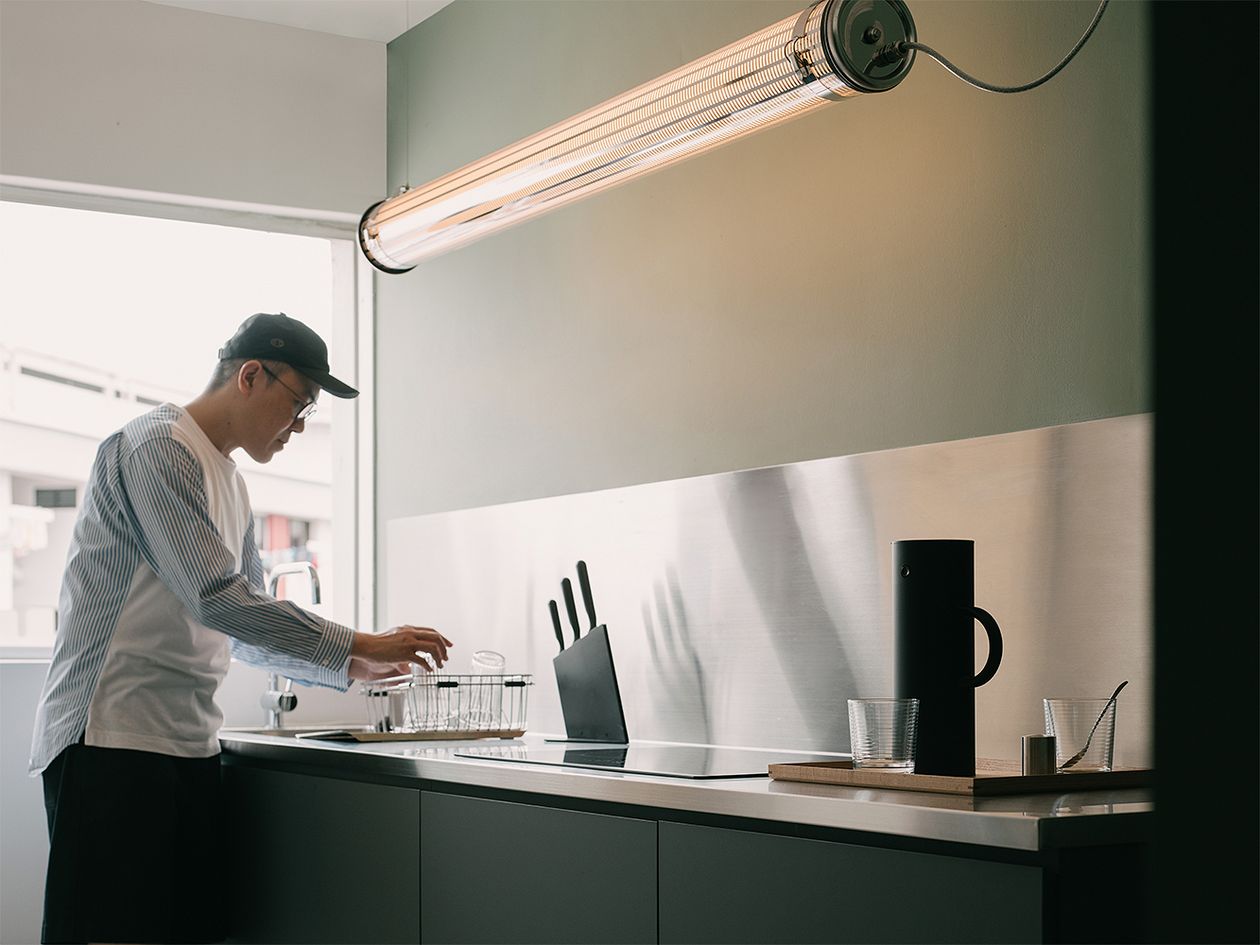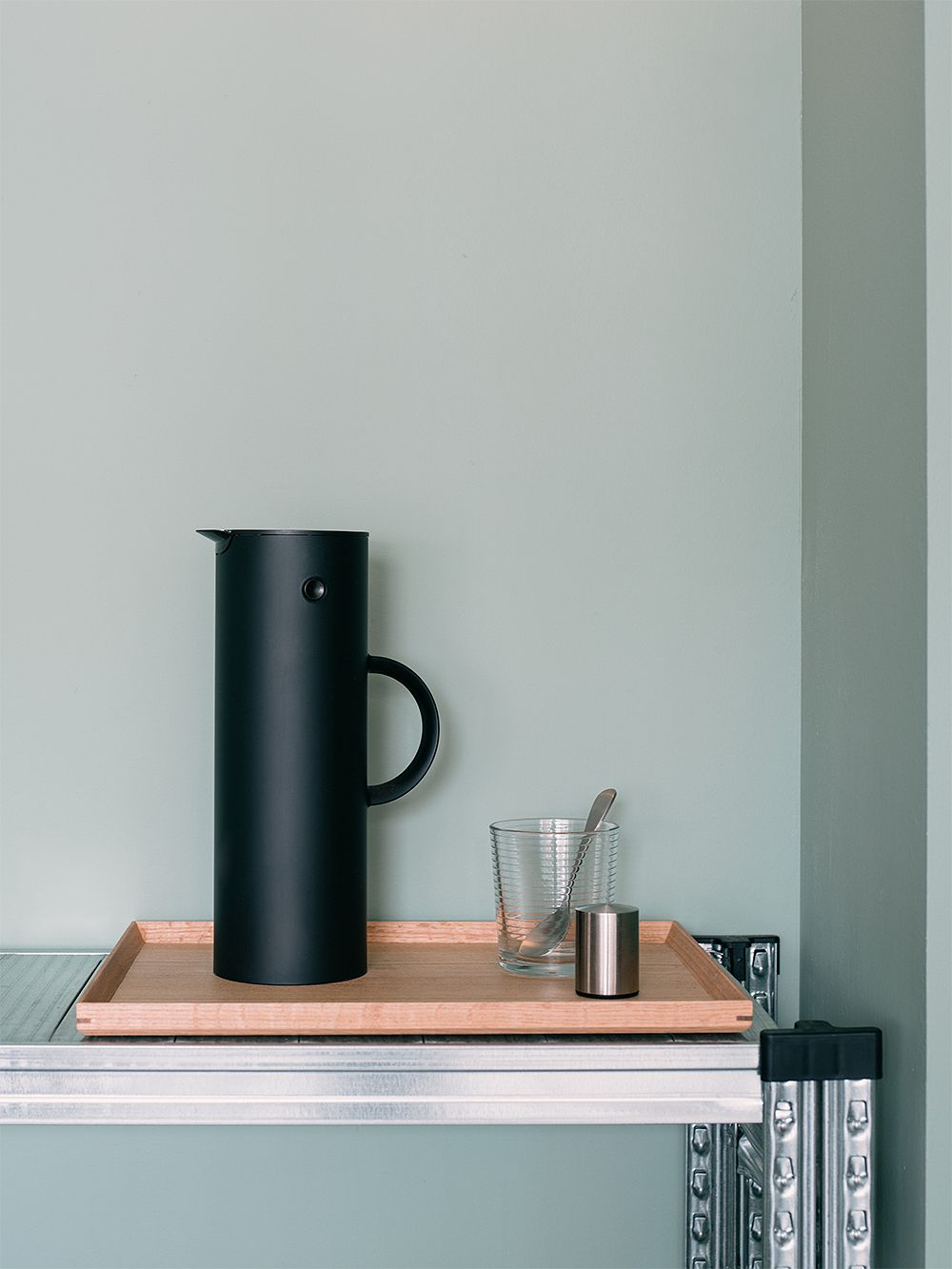 Do you already have some design pieces on your next purchase list?
"I'm planning to get some small accessories from Valerie Objects, and the new wooden trays from Mattiazzi.
I would love to get Alvar Aalto's Tea trolley 901 from Artek and Gio Ponti's F.A. 33 mirror from Gubi, when I find the right space and time for them."
Lastly, how would you describe your perfect home?
"My perfect home is a place where you can feel at ease, a place that doesn't trap you into a certain mood or aesthetic, a place that can change and grow together with you."
See also:
• New arrivals at Finnish Design Shop >
Text: Melissa Tsang Images: Khoo Guo Jie