Sammode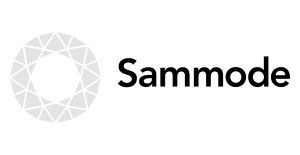 Sammode
The French lighting manufacturer Sammode is known for its industrial and architectural lighting. The family business, which skillfully combines innovative technologies and traditional craftsmanship, always strives for high quality and longevity in its products – whether they illuminate private homes, train stations or, for example, one of the pavilions of the Palace of Versailles.
Sammode was founded in 1927 in Châtillon-sur-Saône, France. Louis Lemaire's company was originally known as the Société d'Application des Méthodes Modernes d'Éclairage électrique, but later the name was shortened to its current form. At first, Sammode manufactured all kinds of luminaires, but as the Great Depression hit the world in the 1930s, the company decided to focus specifically on industrial lighting, which is still its area of expertise today. Sammode luminaires are used in factories, power plants and airports around the world.
Sammode's range also includes a collection of luminaires, called Sammode Studio, for private homes and public spaces. The collection includes lots of tubular, industrial-inspired luminaires that draw on Sammode's long tradition in the field of professional lighting, but features also more classic designs, such as Pierre Guariche luminaires from the 1950s, re-released by Sammode. All Sammode luminaires are manufactured at the company's own factory in France.
This brand has collaborated with: Normal Studio, Gaëlle Lauriot-Prévost, Dominique Perrault, Pierre Guariche, Michel Mortier