Midgard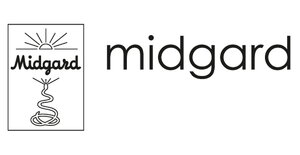 Midgard
The Midgard lighting company was founded in 1919 in Germany, where luminaires are still made using the original tools and methods. Midgard luminaires combine functionality, craftsmanship and innovation both in an aesthetic and practical way.
Midgard was founded by engineer Curt Fischer, who was originally a factory owner and inventor. His career as a lighting designer began almost by accident after the First World War. Industrialisation had speeded up and led to people working long hours until dark evenings. The typical ceiling lights of that time provided direct light only from above and did not work well in factory conditions, because the workers themselves cast shadows over the pieces they were working on. Fischer developed a solution to this problem: in November 1919, he created his first famous scissor lamp, called "Scherenleuchte". Midgard was born.
Fischer designed a series of desk and wall lamps. The architect Walter Gropius, who was also the founder of Bauhaus, appreciated Fischer's lighting and supported his work. Midgard luminaires were used to illuminate the new Bauhaus facilities in Dessau in 1926.
Midgard, which had been a family business, was taken over by the designer couple Rasch & Einsiedler in 2015 when they bought both the company and the rights to all its original luminaires. More than a century after the business was founded, all Midgard luminaires are still made in Germany, using the original tools and methods.
This brand has collaborated with: Stefan Diez, Rasch & Einsiedler, Curt Fischer