Sven I. Dysthe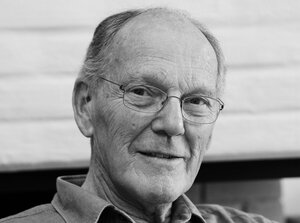 Sven I. Dysthe
Sven Ivar Dysthe (1931 - 2020) was an industrial designer, best known for his furniture. Born in Oslo, Dysthe is still considered one of Norway's most important post-war designers. His career began in the 1940s and 1950s when he worked as an apprentice at one of the most respectable carpenter workshops in Trondheim. After that, Dysthe applied to study at the Royal College of Art in London, which had just established a new field of industrial design. His talent was already obvious when he was studying in London. One of the most remarkable moments of that time was when he got to design a pincushion box for Queen Elizabeth II for her coronation.
After graduating in 1954, Dysthe worked in Copenhagen for the famous Danish architects With and Møllgård Nilsen, learning about Scandinavian design. He returned to Oslo and set up his own design studio in 1958.
Dysthe's international career began in the early 1960s when Dokka Møbler A/S presented Dysthe's 1001 chair collection at the Cologne International Furniture Fair. Combining steel, rosewood and black leather, the furniture attracted a lot of attention both in homelands and internationally. The success only escalated when Dysthe started his experiences with plastic. The Laminette chair, designed in 1967, is considered one of his most important works. The chair, which was awarded a gold medal at the Ljubljana Biennale, is still the best-selling public chair in Norway.
In addition to the 1001 collection and the Laminette chair, Dysthe's most important works include the Era dining chair and the Butterfly wall lamp. The lamp was first launched in 1964 and a Norwegian brand called Northern launches it still. Dysthe's work has been collected by the National Museum in Stockholm, the National Museum in Oslo, and the Victoria & Albert Museum in London.
Sven I. Dysthe has designed pieces for the following brands: Northern