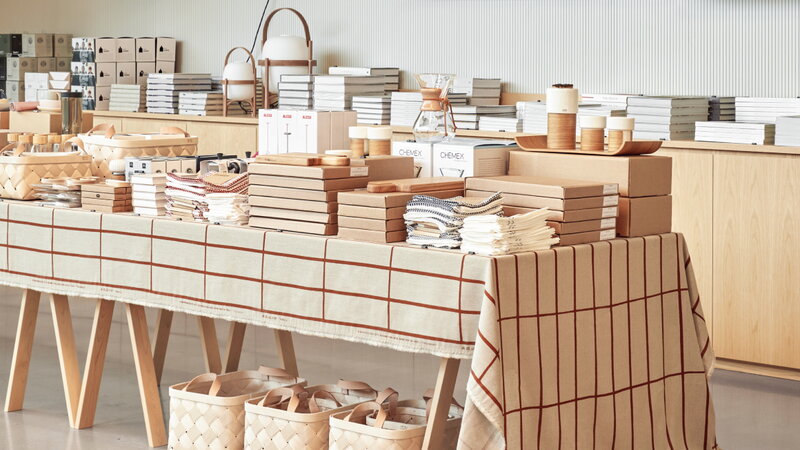 SEASONAL
Gift shopping and culinary delights
To celebrate the festive season, our interior designers have curated a unique collection of enchanting gifts that will bring joy for years to come. We welcome you to shop for evergreen design at our showroom and treat yourself to a delicious Christmas lunch at wild food ambassador Sami Tallberg's ST x FDS restaurant.
SHOWROOM
'Tis the season to be merry
Located in Finnish Design Shop's logistics centre, our showroom houses changing exhibitions highlighting curated design gems from the online store's selection. For the holiday season, we have adorned the space with soft shades and festive details – why not pop in for some decor inspiration if you happen to be in Turku, Finland!
Welcome to our showroom to enjoy interior inspiration and Scandinavian design!
Finnish Design Shop's showroom
Aviatie 2, 20360 Turku, Finland
Opening hours: Mon–Fri 10 am–6 pm, Sat 10 am–3 pm (EET/EEST)
Email: showroom@finnishdesignshop.com
Phone: +358 (0)20 734 3522
Opening hours during holidays (EET)
6 December: closed
23 December: 10:00 am–4:00 pm
24–26 December: closed
31 December: 10:00 am–3:00 pm
1 January: closed
ST x FDS lunch restaurant
Opening hours: Mon–Fri 11 am–2 pm (EET/EEST)
Email: ravintola@finnishdesignshop.com
Follow on Instagram >