The winter months are all about getting cozy – it's time to put on your woolen socks and enjoy being at home. The season's inviting interior is created with nest-like elements: soft materials, mood lighting, and the smell of your favorite foods. Here are 8 ways to embrace the comfy lifestyle!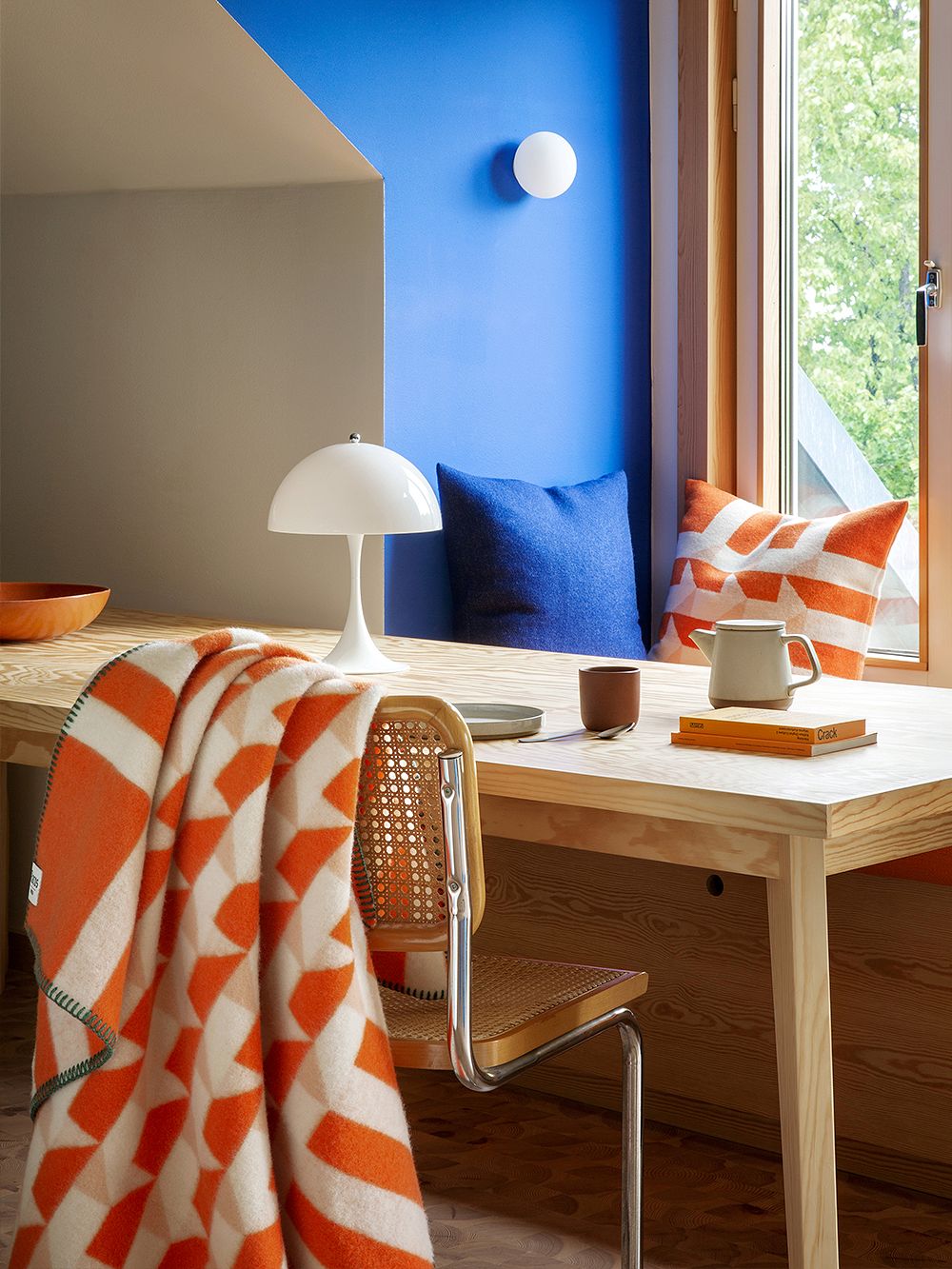 Comfort comes first
Is there anything more appealing than taking a nap with a pile of pillows and a wool blanket? Finland's chilly winter guarantees that a blanket on the sofa not only serves as a beautiful decoration but is also used! Double the warmth colorfully with Røros Tweed's Kvam throw, which is made of soft Norwegian lambswool. Designed by Kristine Five Melvær, the pattern of the Kvam series represents both traditional Norwegian and Japanese motifs.
• Kvam throw by Røros Tweed >
• All blankets >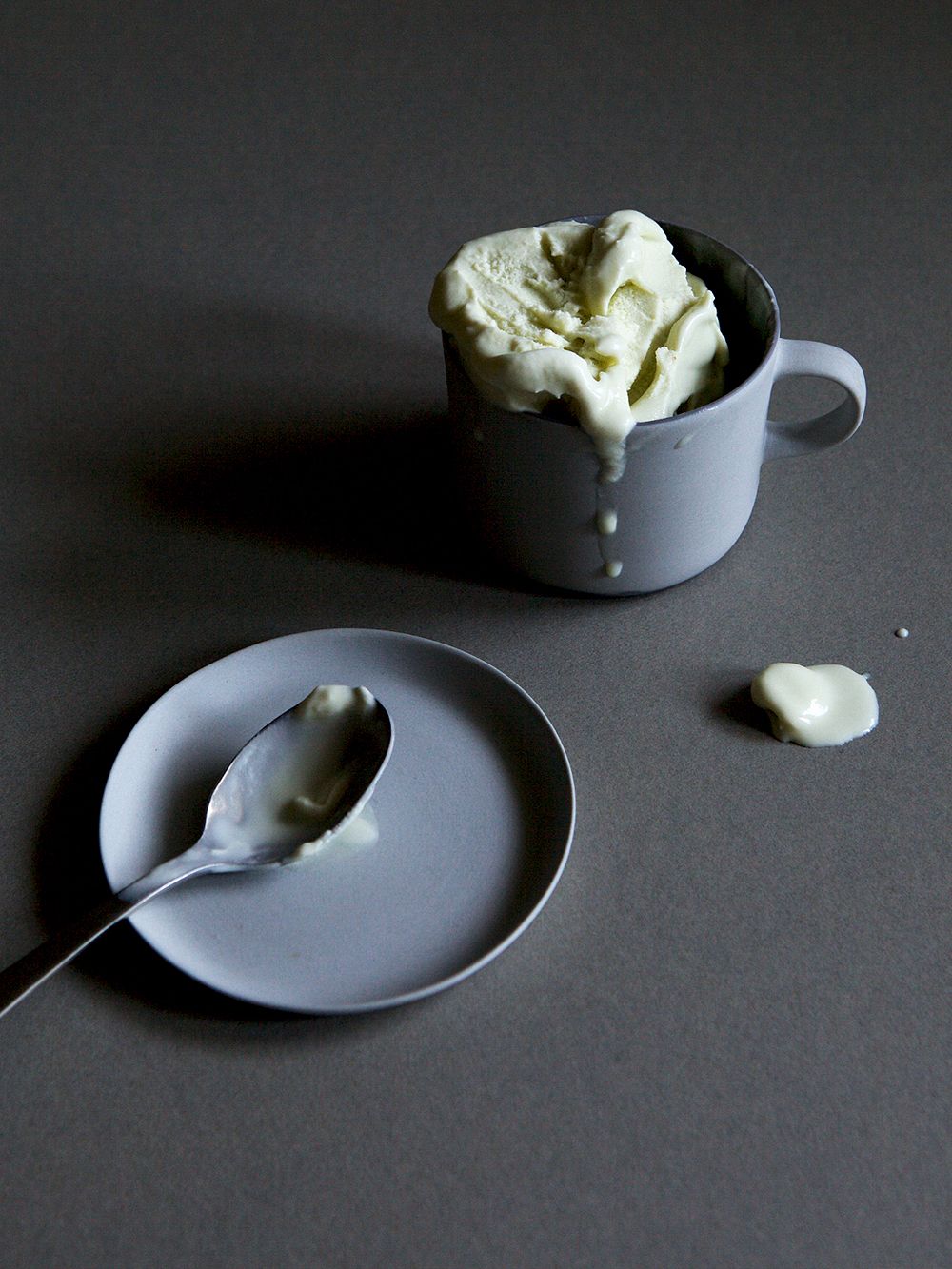 A cup of leisure
A calm moment of tea, cocoa, or coffee gives you time to take a break in the middle of your busy everyday life. The Kahvi ('Coffee') cup by Lokal Helsinki is a simplistic ceramic mug, which, as the name suggests, is perfect for sipping a hot drink. The charming mug is available in several harmonious colors, which all mix and match perfectly with each other.
• Kahvi cup by Lokal Helsinki >
• All cups and mugs >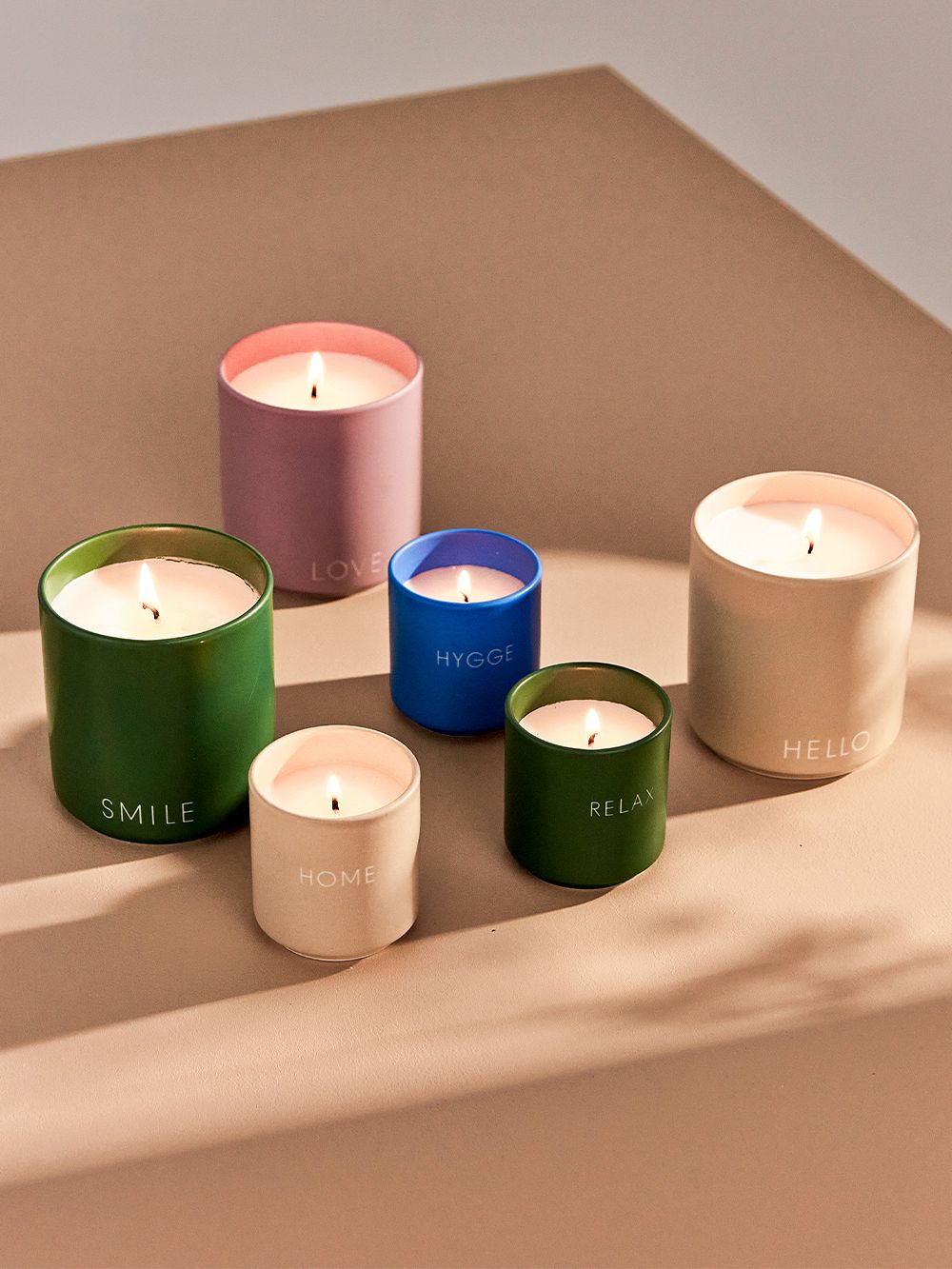 Calming flame
Every now and then, the brain just needs to idle. Light a candle or two, listen to some relaxing music and just focus on being. Design Letters' scented soy wax candles have been cast into a mug made of bone china. After the candle has burned away, you can reuse the charmingly colorful cup, for example, as a storage jar.
• Scented candle by Design Letters >
• All candles and candleholders >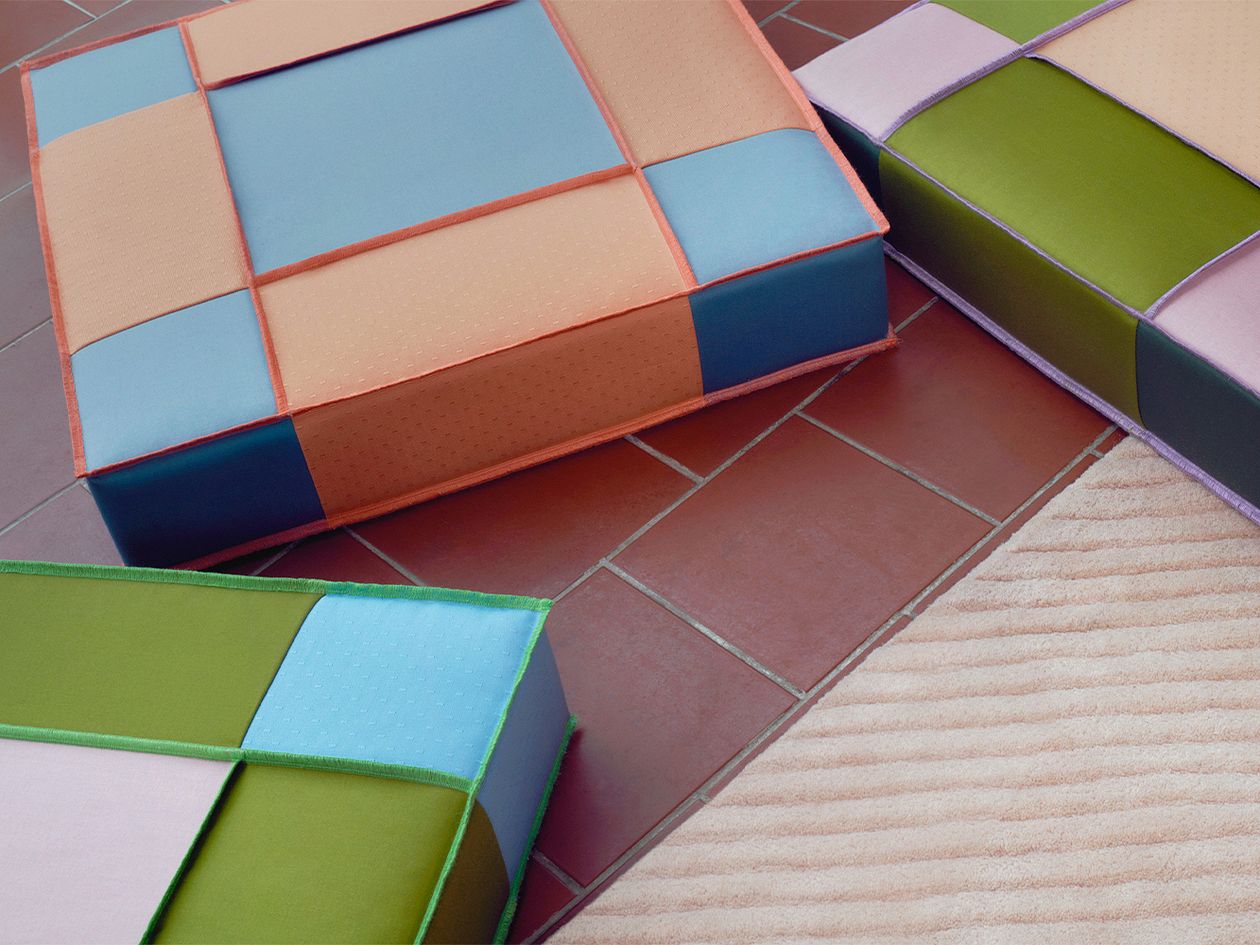 Lounging all over
The loveliest nest is built with pillows. Juslin Maunula's floor poufs are perfect next to a coffee table or in front of a warm fireplace – wherever you want to build your hut! Happy cushions are made for real relaxation and due to their playful colors they cheer up both the mind and the interior. The double-sided pouf is made of high-quality cotton and feels pleasantly soft against the skin.
• Floor pouf by Juslin Maunula >
• All cushions >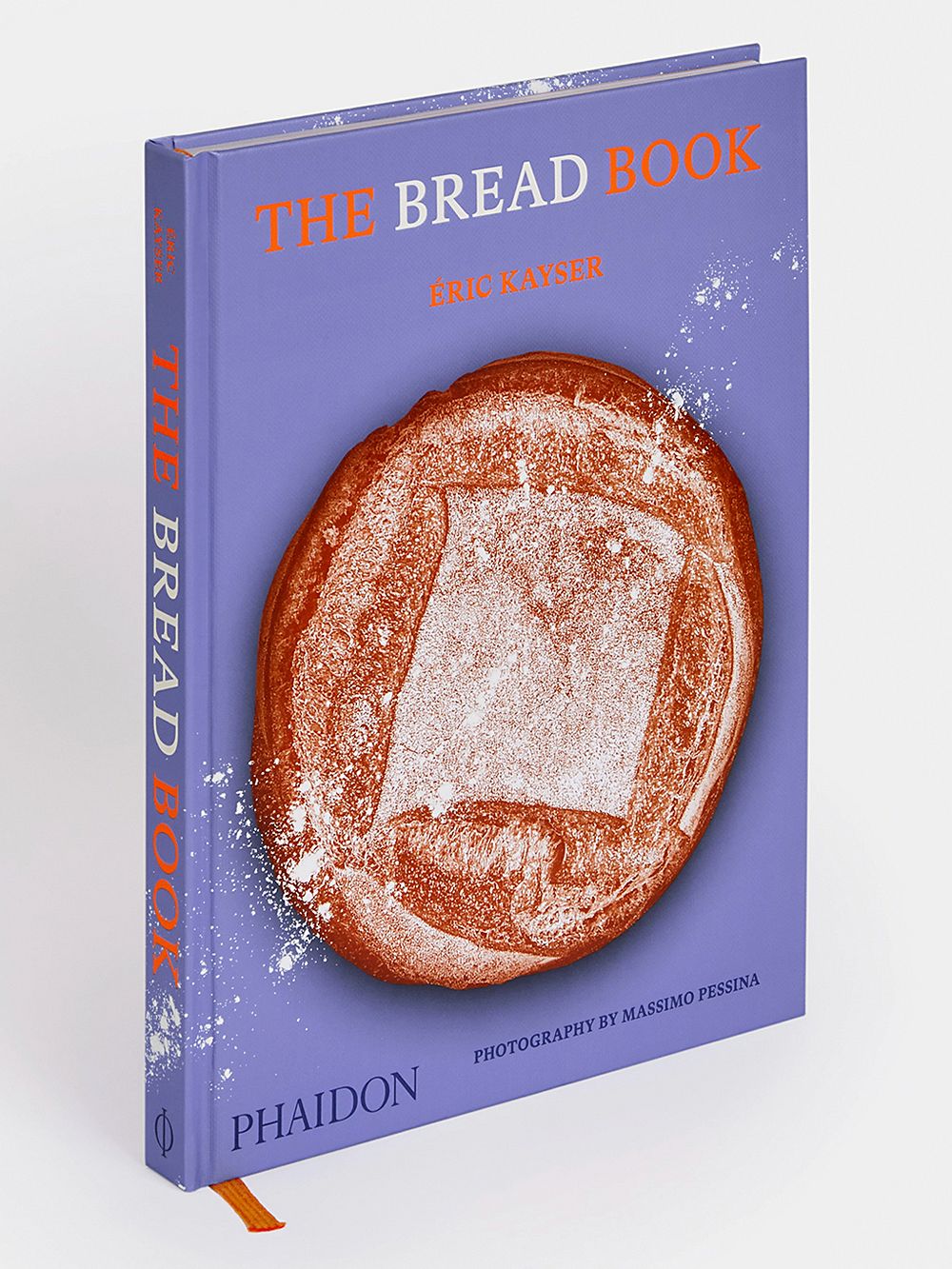 Bake a bread
When you want to get a little more active, it doesn't have to mean going for a run. You can do whatever amuses you and spend time with things that you love – whether it's reading, painting, listening to music, or knitting. Studying new recipes is a great option to get worries off your mind. The Bread Book guides the reader to the secrets of baking and introduces the basics of bread making, different types of flour, and key ingredients.
• Phaidon: The Bread Book >
• All books and magazines >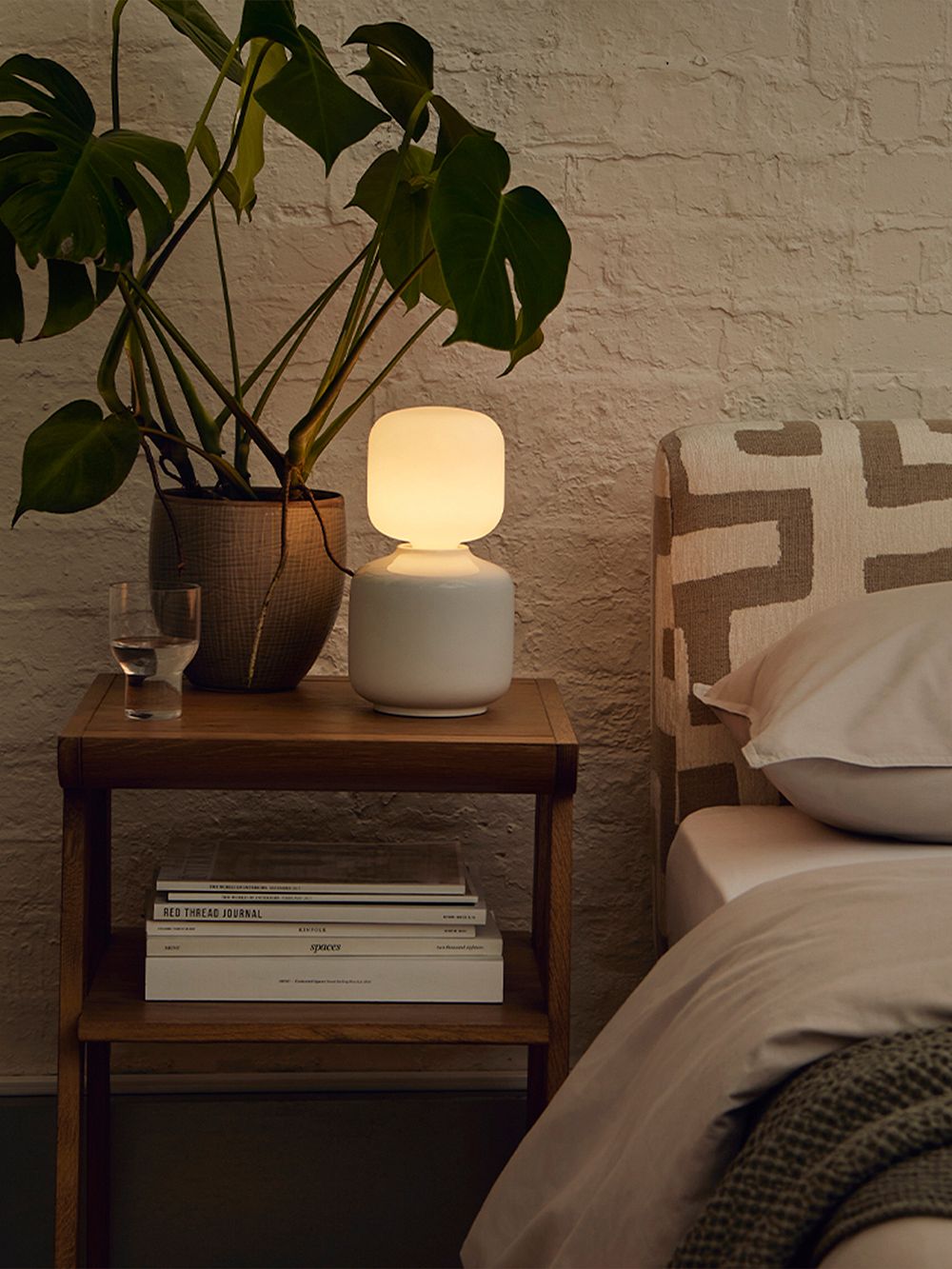 Layer your lighting
During the dark season, the importance of lighting is emphasized, when most people go to work before sunrise and return home when it's dusk again. Several indirect light sources bring home an inviting and soft atmosphere. Tala's dimmable Reflection Oblo table lamp consists of Tala's own Oblo bulb and a porcelain base that mimics the same simple shape. Each table lamp is unique and showcases the handprint of the artisan.
• Reflection Oblo table lamp by Tala >
• All table lamps >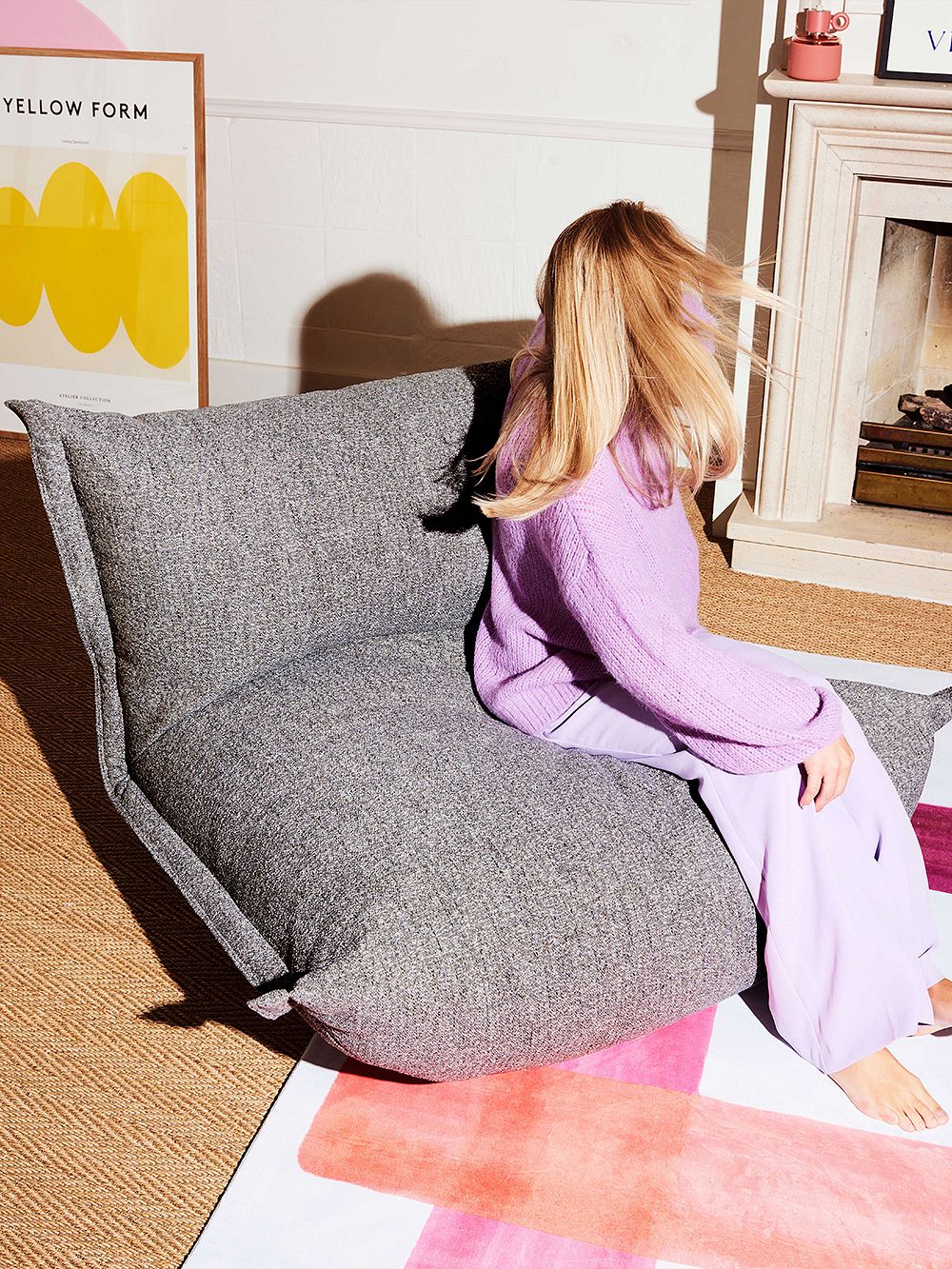 Armchair traveler
A relaxed evening at home requires a comfy corner, where you can watch movies or enjoy the neverending series marathon. The centerpiece of the nook is, of course, a perfect armchair that is as soft as a hug. The BonBaron Mingle lounge chair offers plush comfort in Fatboy style and can be easily adjusted to the preferred position.
• The BonBaron Mingle lounge chair by Fatboy >
• All armchairs & lounge chairs >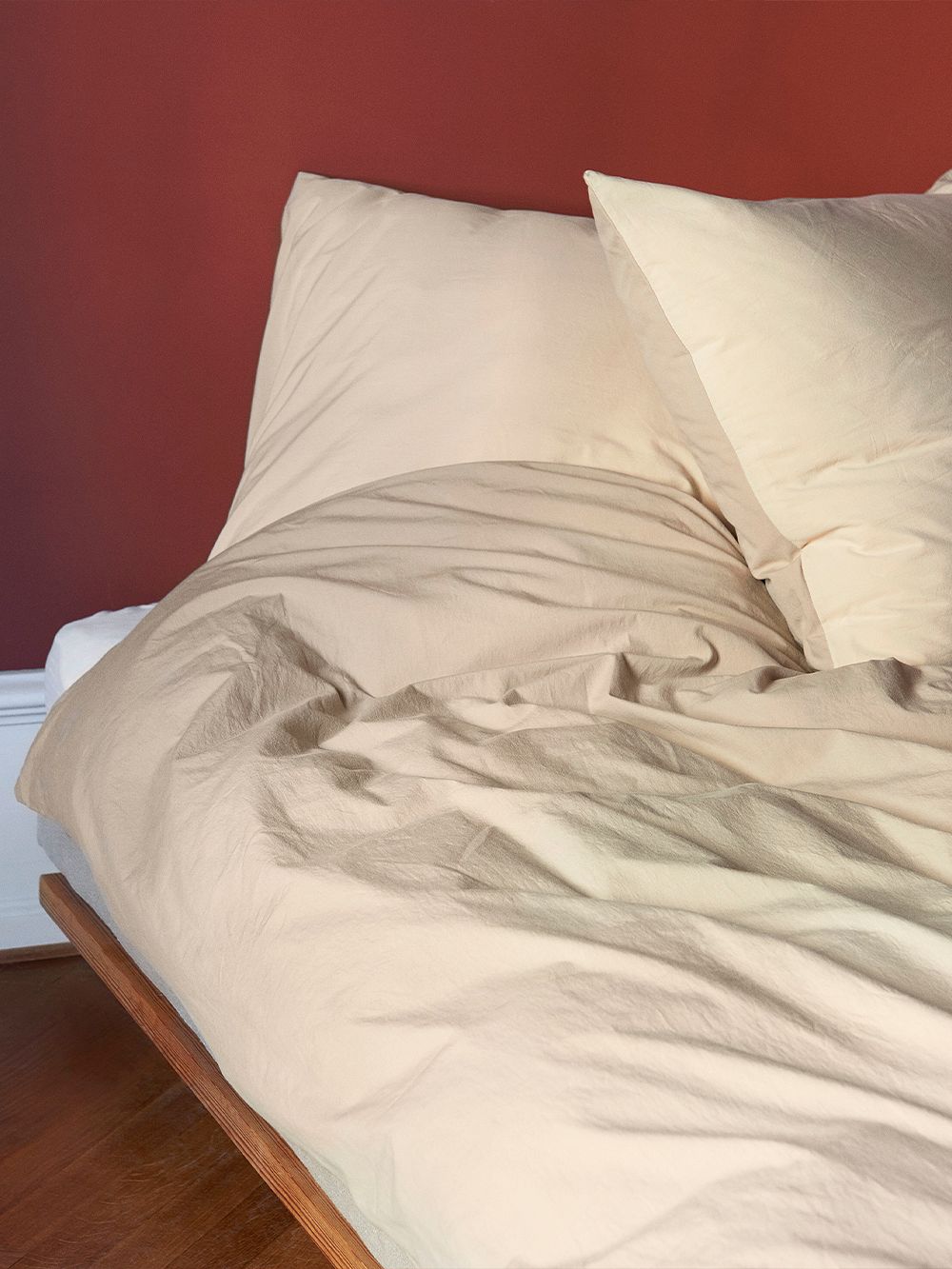 All day in pajamas
When it comes to rest and a good night's sleep, it's worth investing in high-quality bed linen. HAY's Duo duvet cover charms with its lively color palette and the crisp, cool feel of the cotton fabric. The duvet cover is not completely monochrome but colored in two different hues of the same color. Choose a pillowcase of the same color, or boldly mix and match the different shades of the collection together.
• Duo duvet cover by HAY >
• All bed linen >
See also:
• What's new at the Finnish Design Shop >
• All items at the Finnish Design Shop >
Text: Sarianna Määttänen Images: Manufacturers