"Good order requires effort and discipline," says professional organizer Lotta Huvinen. Practical storage solutions are also helpful. See five tips that make everyday life easier and aid you in the pursuit of an organized home.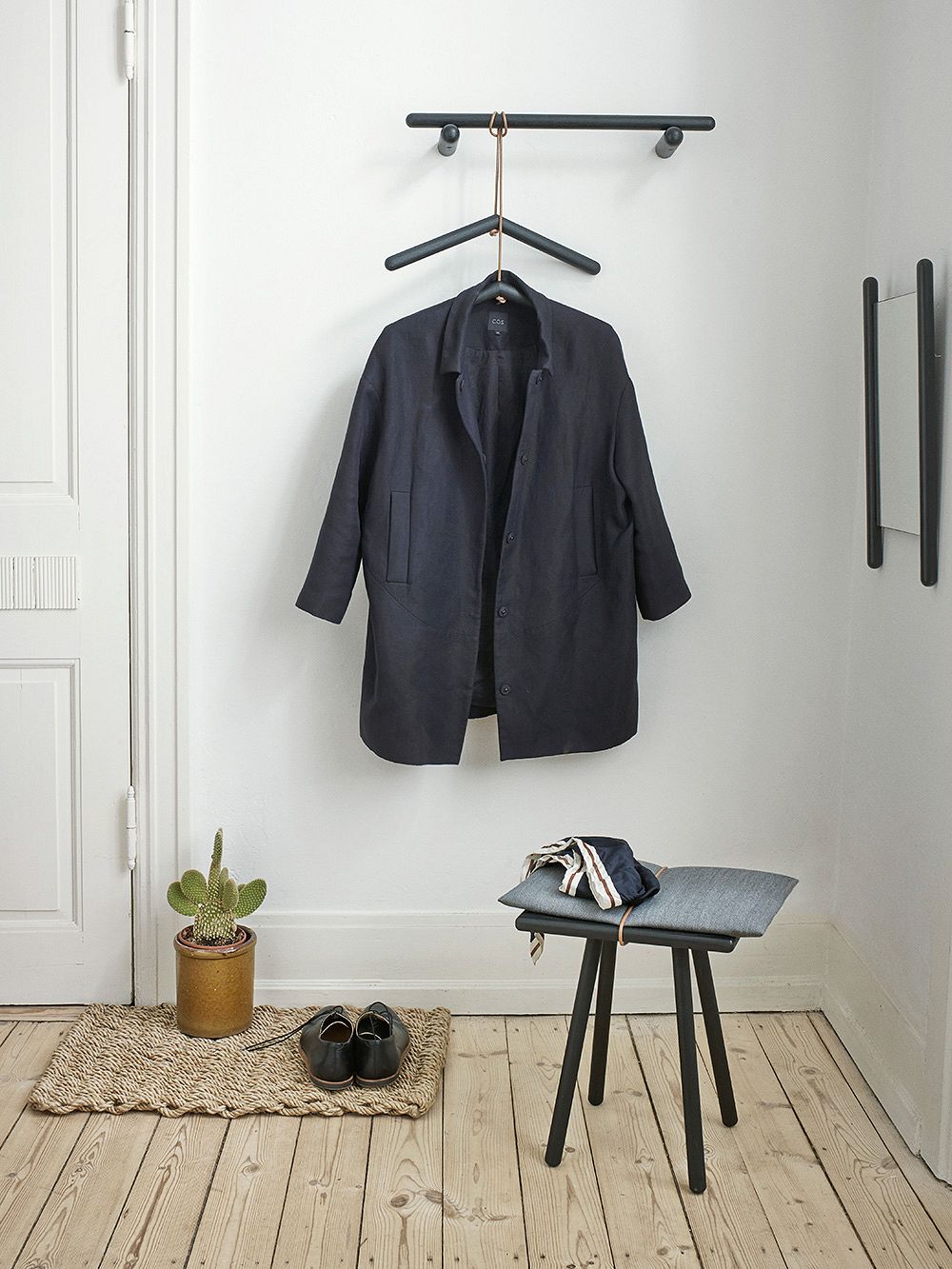 The minimalistic Georg clothes rack and hangers by Skagerak fit even the smallest of hallways.
Hallway – keep only seasonal clothing available
"Setting off every day in a hurry becomes easier when everything is within reach and in its place. Baskets, boxes and even felt bags that suit the decor of the home always look good. Keys and treasures found in pockets can be placed on a beautiful tray or slipped into a wall-mounted storage system. The hallway also stays in order if you only keep seasonal clothing and accessories there."
Room Copenhagen's colorful Lego Storage Bricks bring joy to any children's room.
Children's room – place toys according to themes
"Involve the child in organizing his or her room. Sort items by themes, such as Legos and soft toys into their own storage baskets. Although lids protect belongings from dust, for ease of use, uncovered baskets are the best option for the children's room."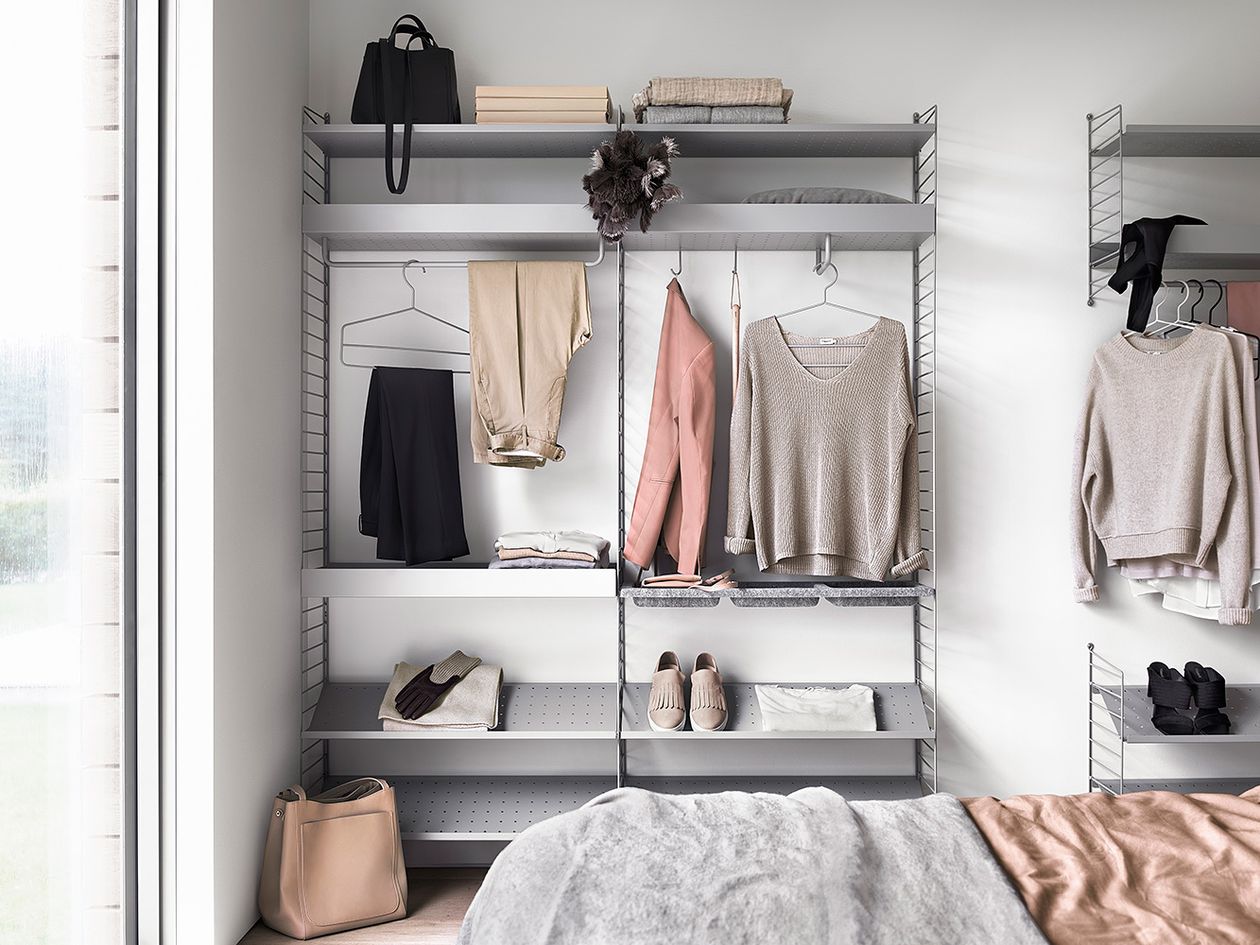 The String shelf modules create an easily modifiable storage system where clothes are conveniently displayed.
Clothing storage – fold vertically, not horizontally
"Remove unnecessary and unused clothes from your closets. Clothes can be sorted in color order or in their own categories, as you see fit. I recommend folding vertically instead of high horizontal stacks. Getting dressed is easier when the garment is visible at first glance and easily accessible. A uniform look for the wardrobe or a clothes stand that is on display is created with hangers that match the decor."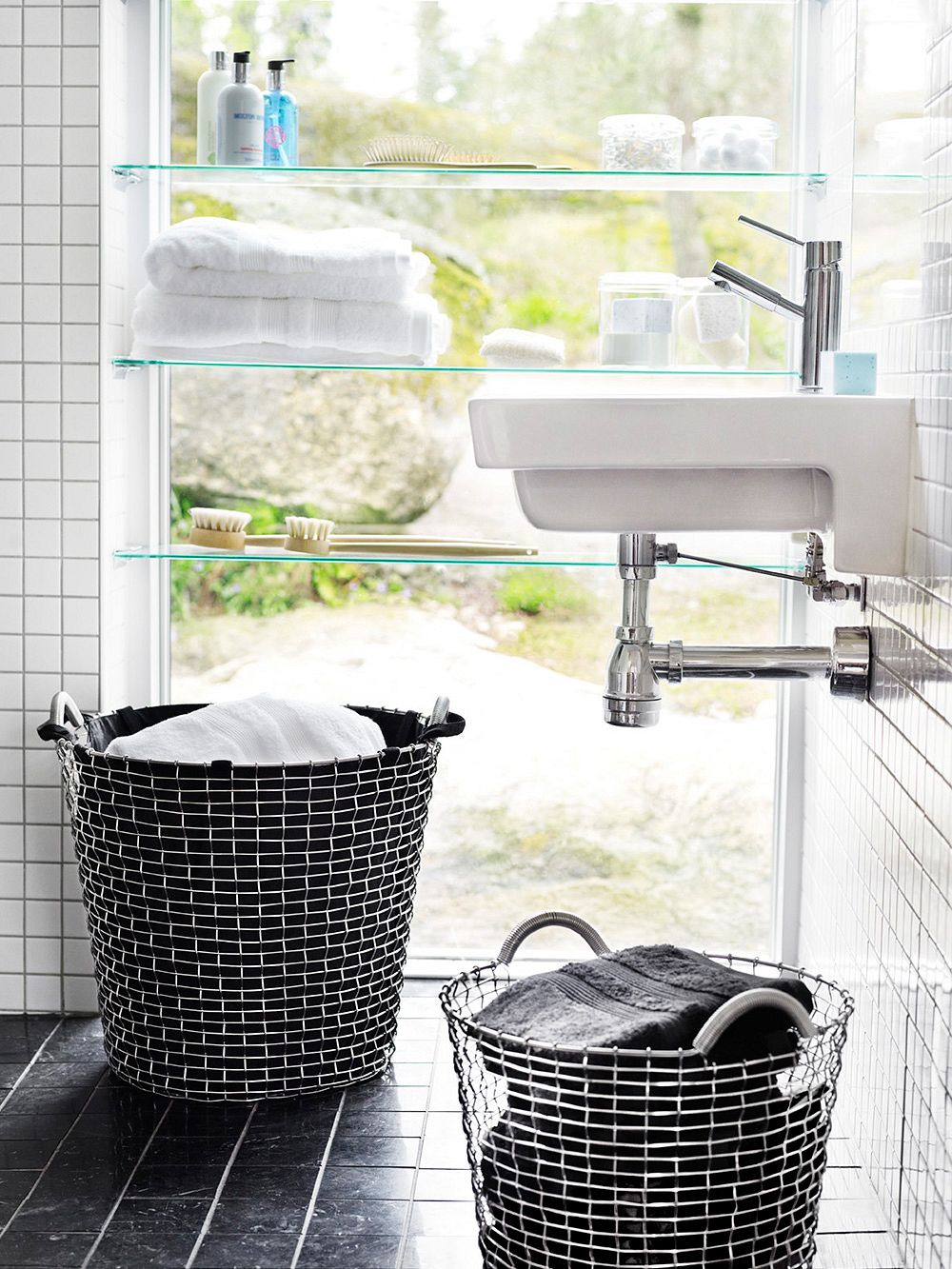 Bathroom textiles from laundry to clean towels can be stored in the hand-woven wire baskets by Korbo.
Bathroom – do not store anything unnecessary
"Toiletries are rarely associated with the same kind of emotional ties than other possessions in the home, but it is easy to accumulate half-empty jars, small items, and piles of laundry in the bathroom. Put items that are used daily on their own shelves and boxes. Dispose of all that you no longer use regularly. Hairpins and cotton pads stay in order in smaller containers. When you sort similar things into their own places, you will find them effortlessly in the business of everyday life."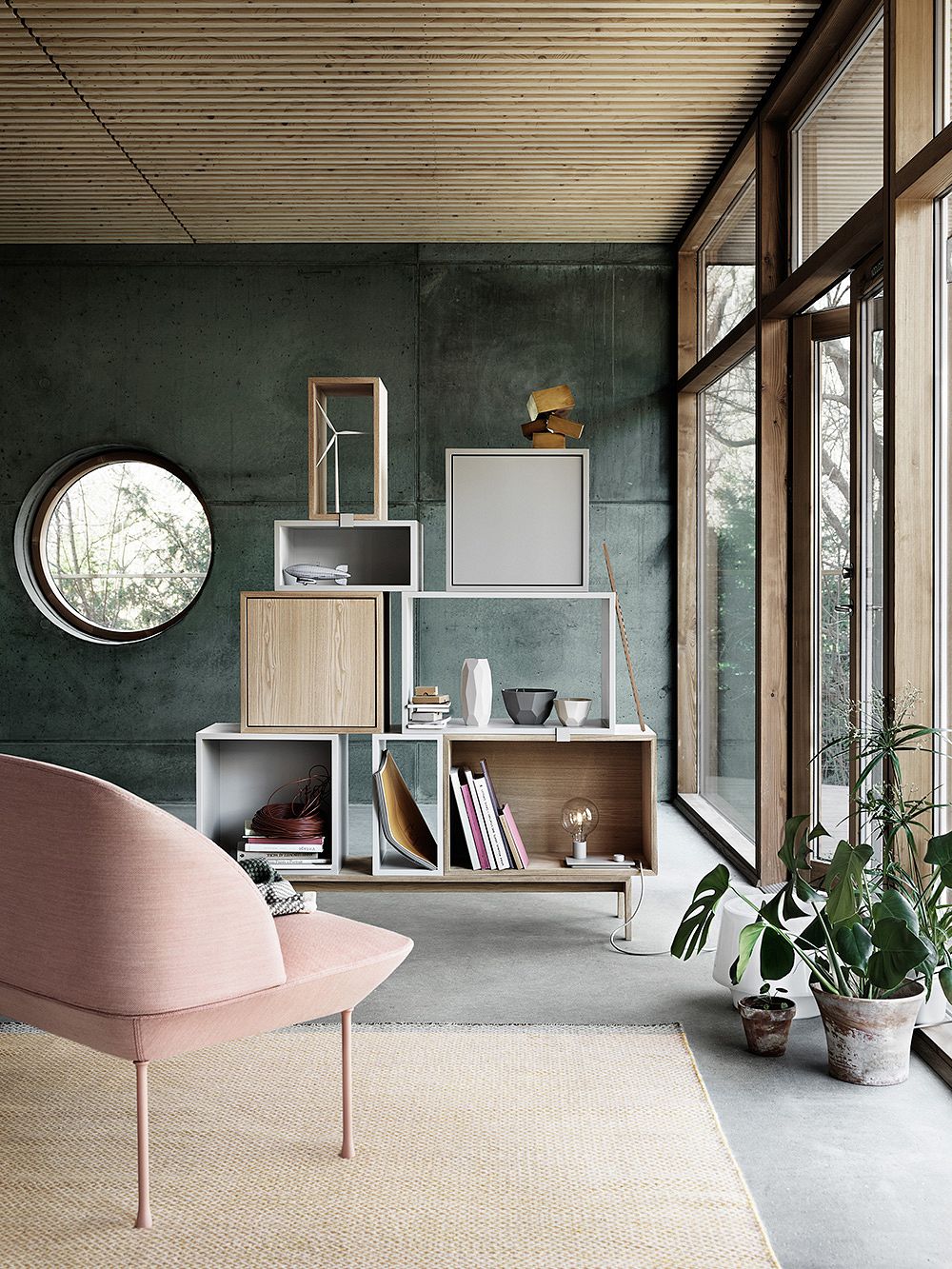 The modules of Muuto's Stacked series can be used to assemble countless different shelving setups.
Living room – for recreation, not storage
"The living room easily becomes messy with books, magazines, entertainment equipment and remote controls. That also spoils its coziness. Favor small shelves and bookcases as well as easily-movable boxes and containers also in lounge areas. You can hide all your favorite items in them. An even better solution is to bring into the space only the things you need at the time, and take them away immediately after use."
See also:
Storage products at Finnish Design Shop >
Text: Riina Ahtola Photos: Manufacturers