In the spring of 2019, Finnish Design Shop arranged a prize draw for customers, in which the first prize was a visit to Muuto's headquarters in Copenhagen. Lady luck favored Virve Viitanen, who was flown to the birthplace of modern Danish design accompanied by her friend, Annukka.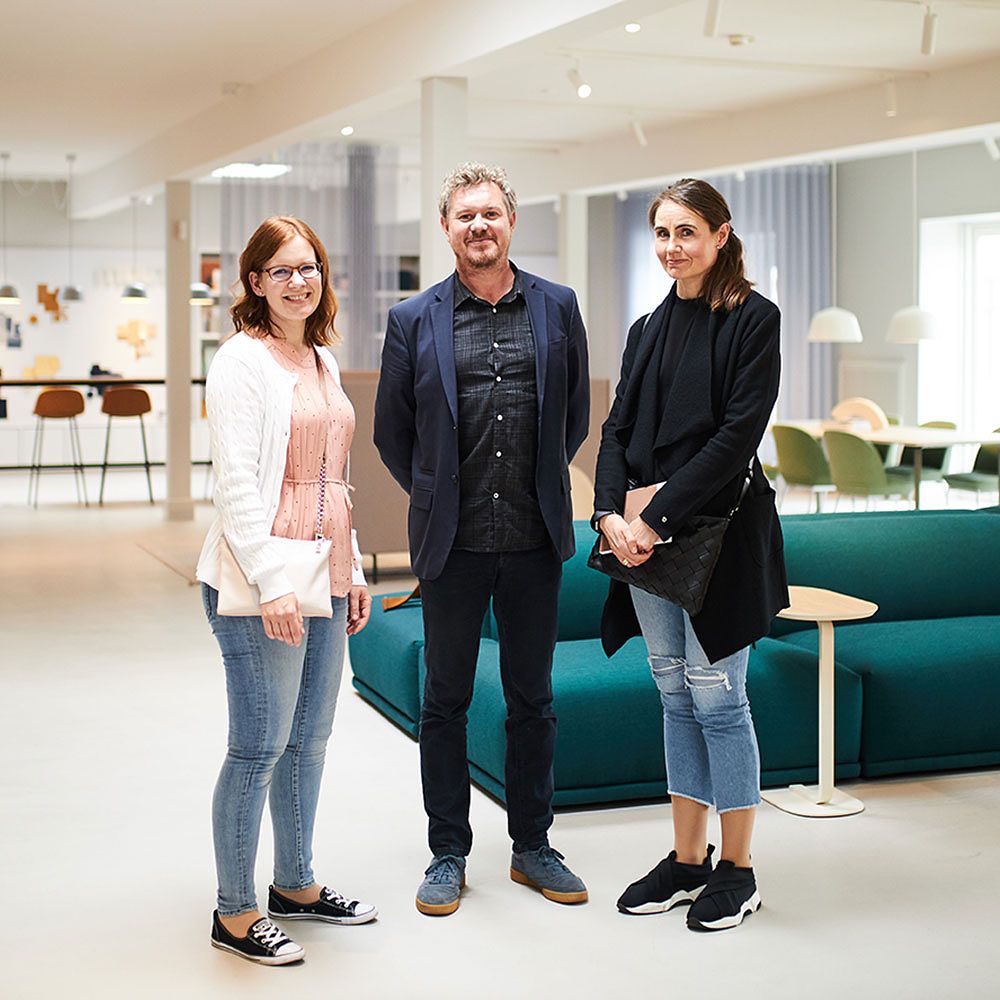 Hi Virve! Where were you when you heard about your win?
"I was just taking the rubbish out when the phone rang. When they said, 'Hello, this is Finnish Design Shop' I started to wonder whether I'd left a bill unpaid. I couldn't believe that I'd actually won! I swore a couple of times and cried tears of joy when I understood why I'd been called. I've never won anything in prize draws, and now I suddenly hit the jackpot!"
"I've never won anything in prize draws, and now I suddenly hit the jackpot!"
Why did you choose your friend, Annukka, to accompany you?
"I got to know my travel companion, Annukka, via an online marketplace. Our trips to pick up items from each other became longer and longer, and we noticed how well we got on. We shared an interest in interior decor, particularly modern Scandinavian design."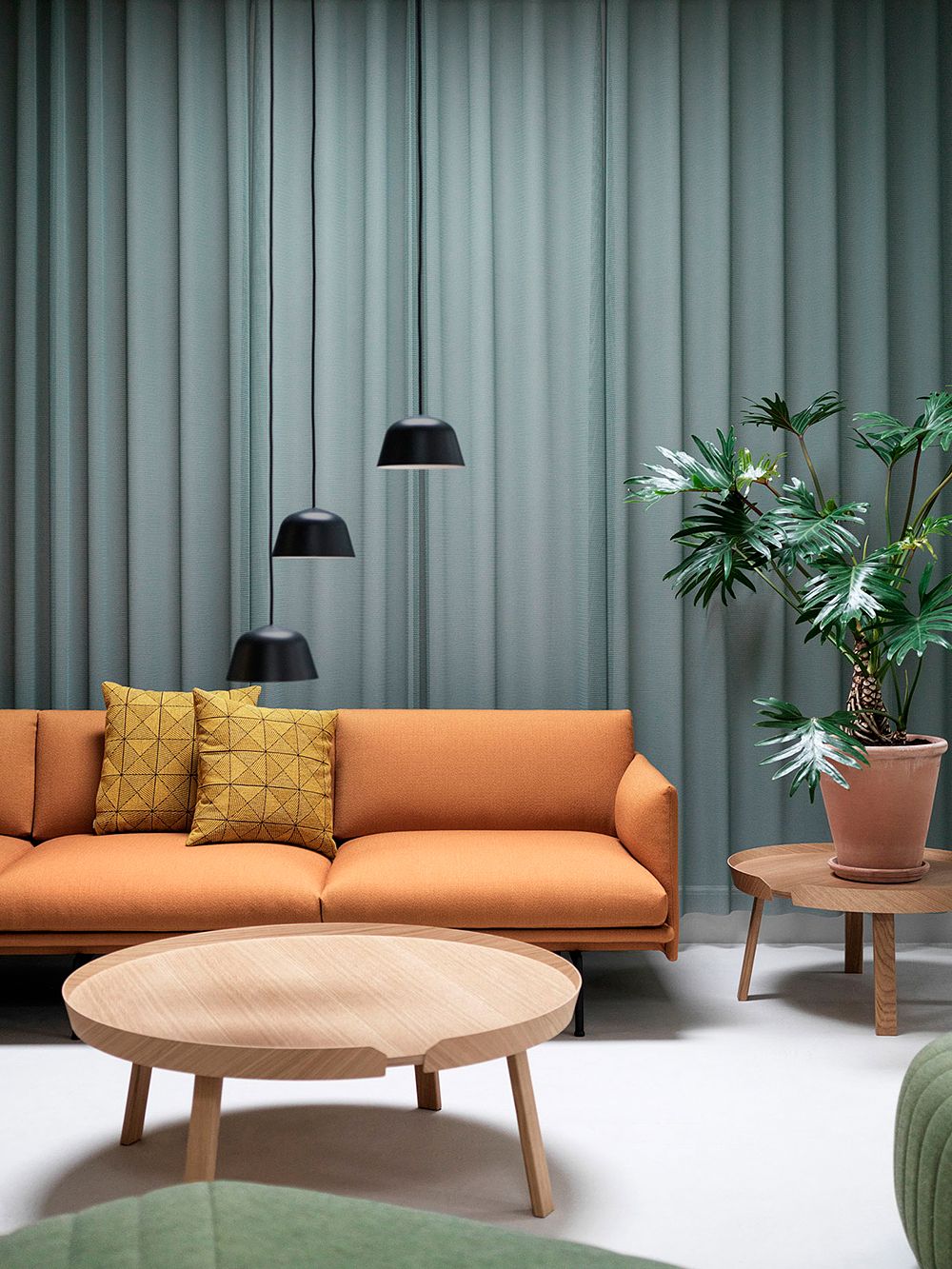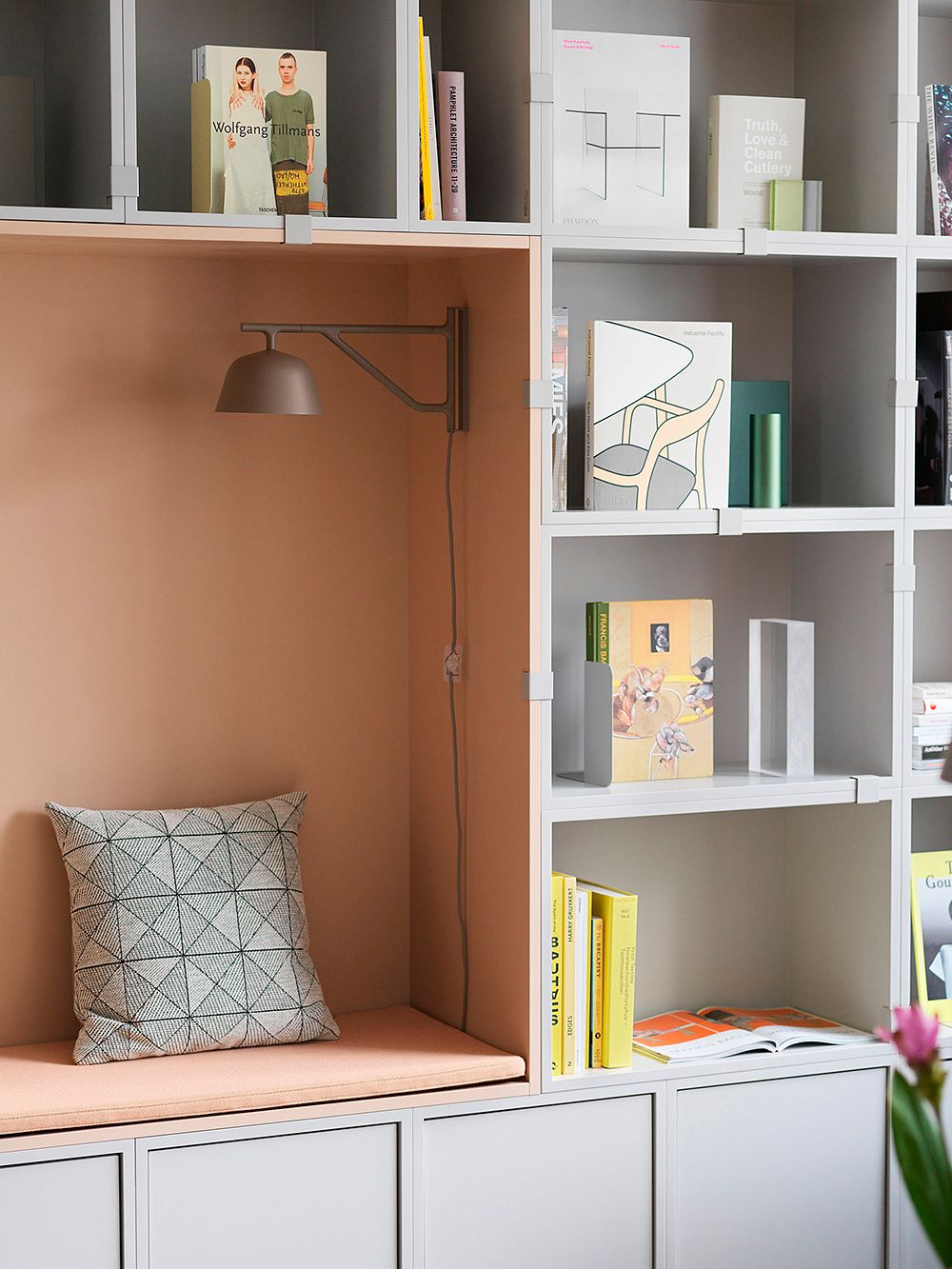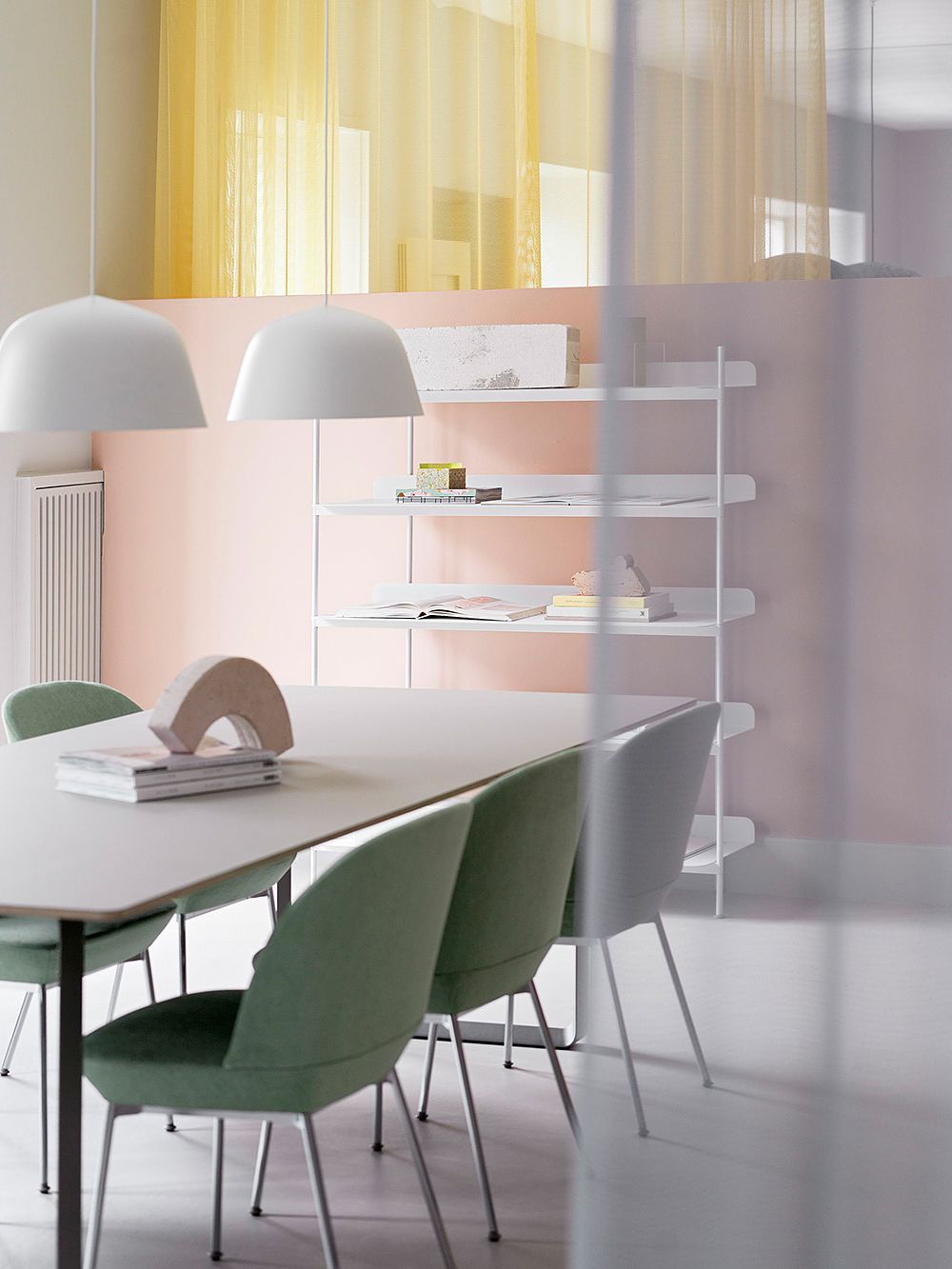 Is Muuto a familiar brand for you?
"I have two Restore baskets at home, and the underlying story about the recycled bottles and Finnish designer, Mika Tolvanen, is very important to me. I have also acquired a few The Dots coat hooks."
You visited Muuto's renovated showroom. How would you describe it?
"My first impression set my heart racing. They gave us a warm welcome and were able to answer my many questions presented in broken English. I found the harmonious impression created by the muted colors and practical design positively therapeutic!"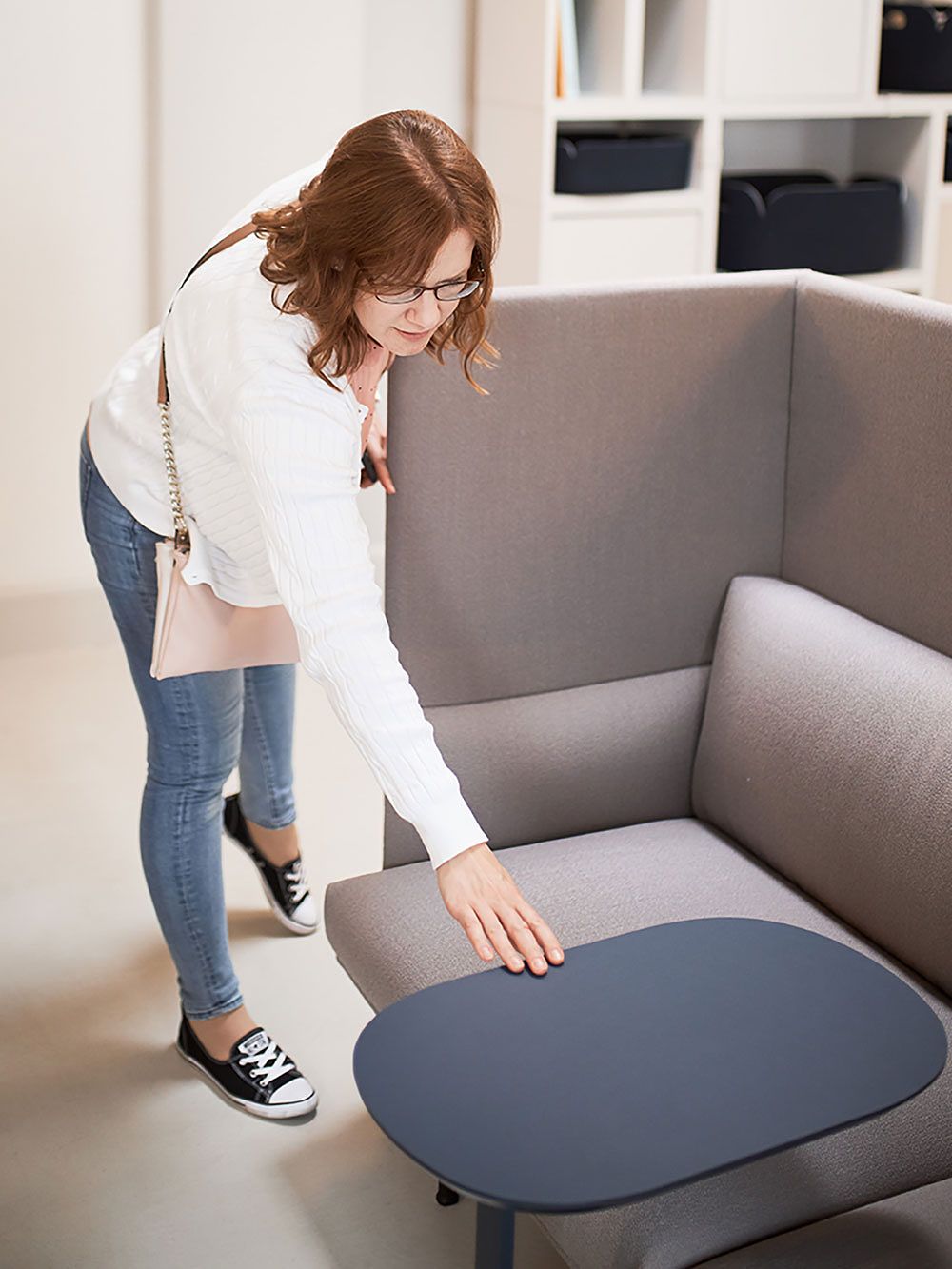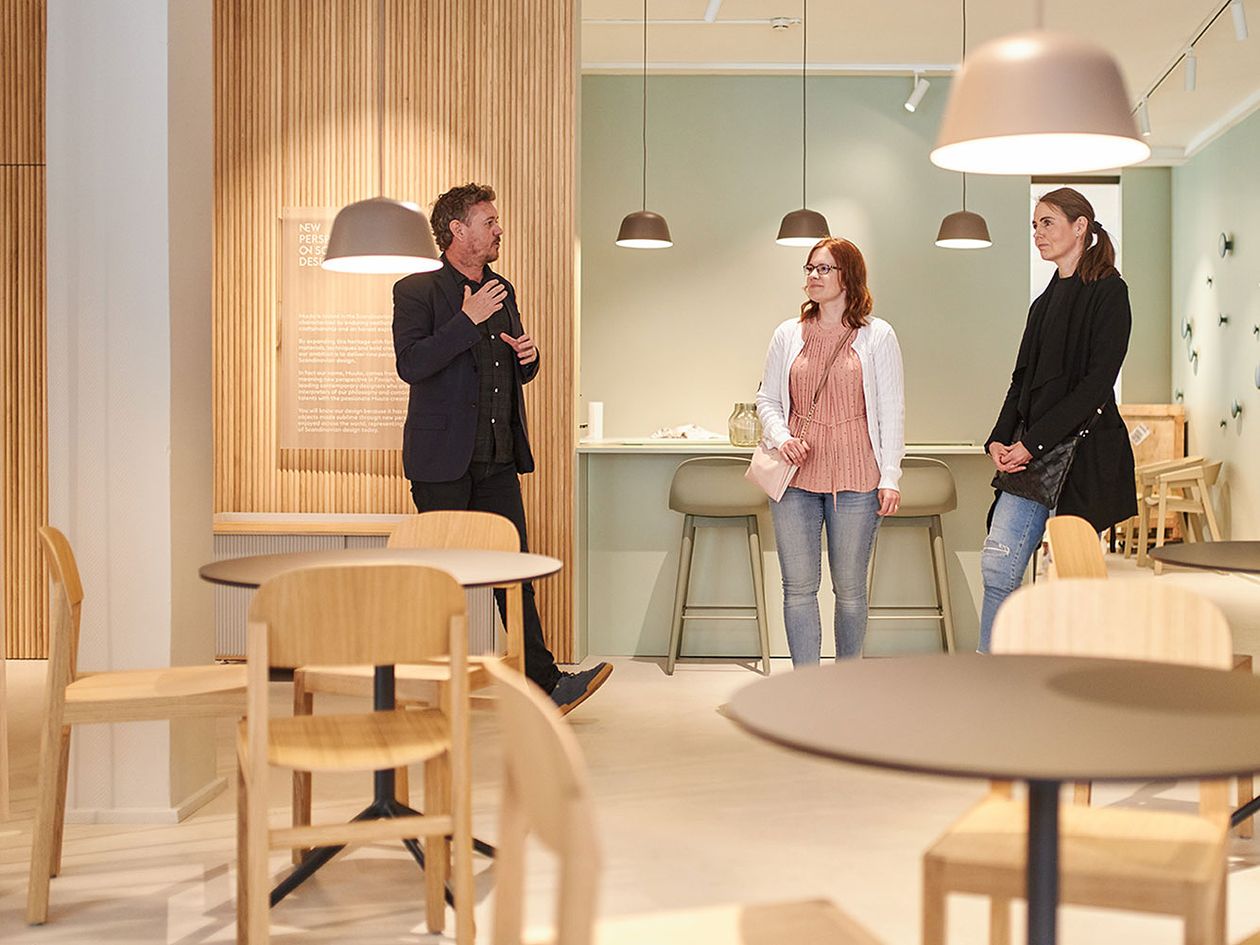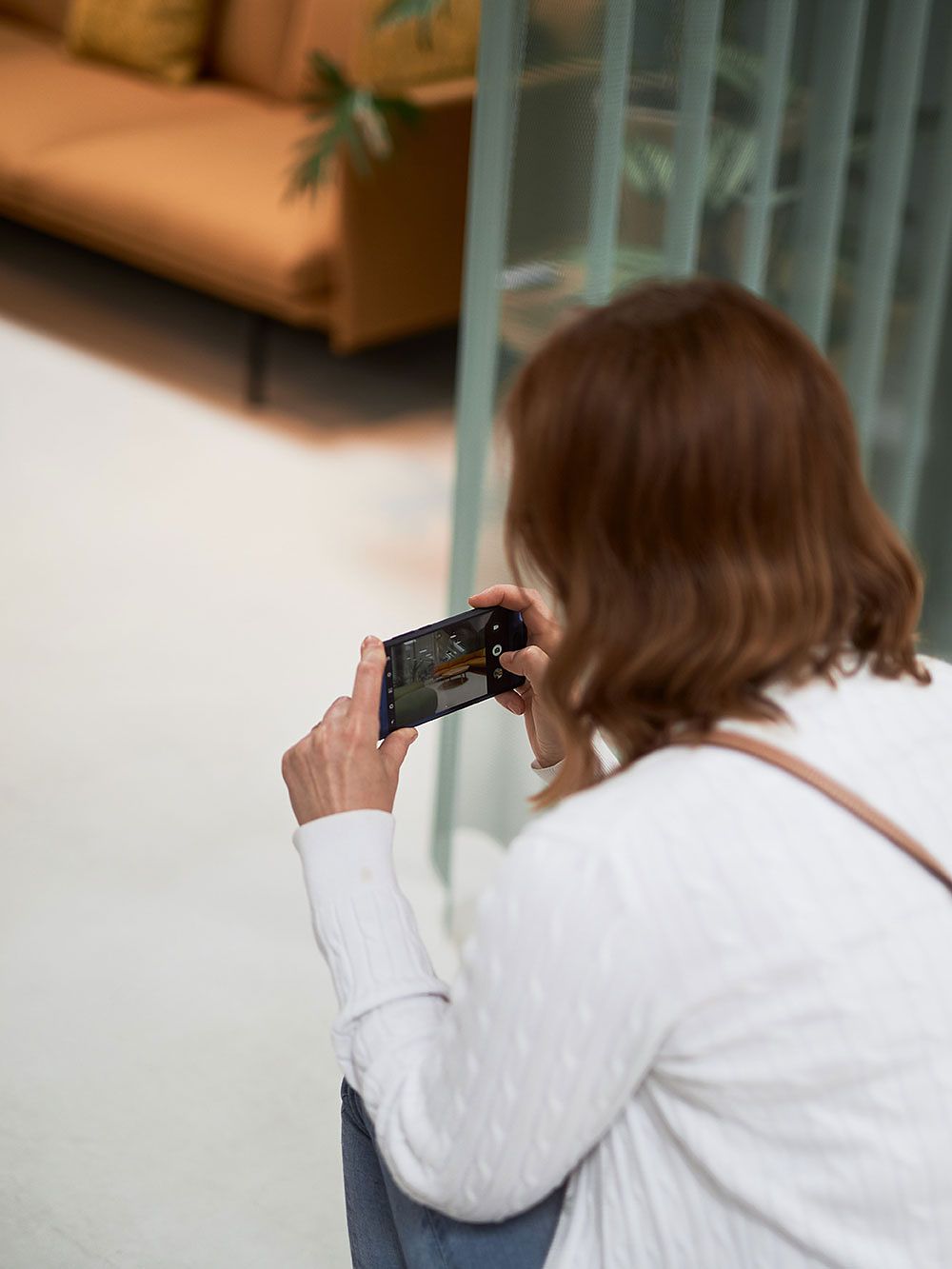 Did you find a favourite product in Muuto's collection?
"In the showroom, I spotted a Relate side table whose leg can be tucked away under a sofa. The table can also be placed between two people sitting on a sofa. It would definitely suit my home. I also noticed that I took several pictures of the Beam Lamp. I fell in love with its simple form, mat surface and the ease with which its beam can be redirected. The pentagonal Five pouf and sturdy Connect sofa, which are used in public spaces such as airports, also made a strong impression."
"I fell in love with the Beam Lamp's simple form, mat surface and the ease with which its beam can be redirected."
What is your most memorable story about Muuto?
"Of course, I was struck by the impact of the name, which was thought up by the Finnish wife of one of the firm's two innovative Danish owners. And the silly mistake during the registration of the business name, when the 's' from the word muutos, meaning change in Finnish, was dropped! It would be great if all items could be manufactured from recycled materials. Muuto really grasps this idea, which I find pleasing. For example, the soft surface of the Under the Bell pendant lamp is made of recycled felt, which is both ecological and beautiful."
You also visited the studio of designer Thomas Bentzen.
"I felt privileged to be able to visit Thomas Bentzen in his studio. I was surprised by how small – and tidy – it was. Bentzen doesn't play with his ideas on a computer first, but uses cardboard and paper straws. I got to hold Cover and Loft chairs made of those materials. Based on the models, the ideas are scaled up to their proper dimensions and initial prototypes. Product development can take years. I share an idol with Thomas Bentzen: Alvar Aalto. I spotted a couple of chairs designed by Aalto in Bentzen's studio. Also, Bentzen's son is called Alvar."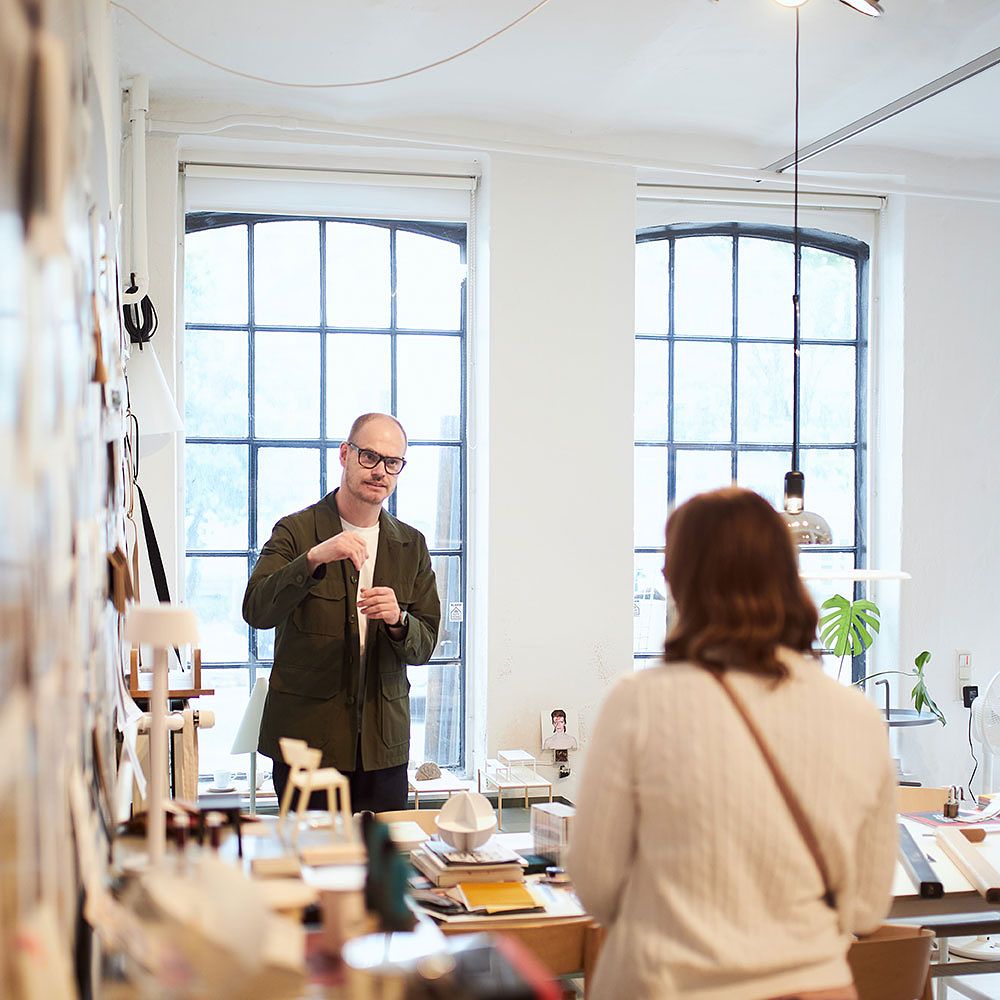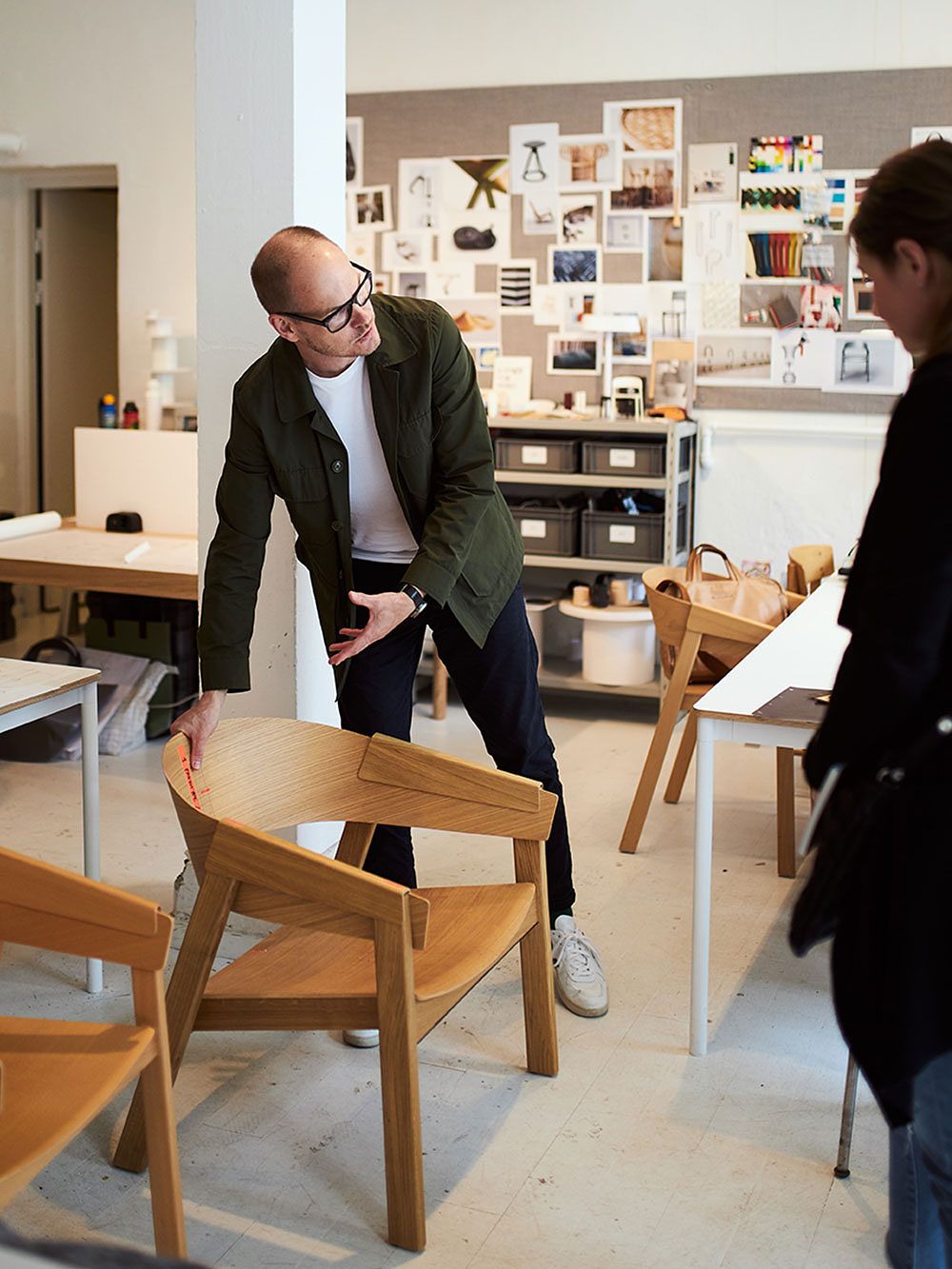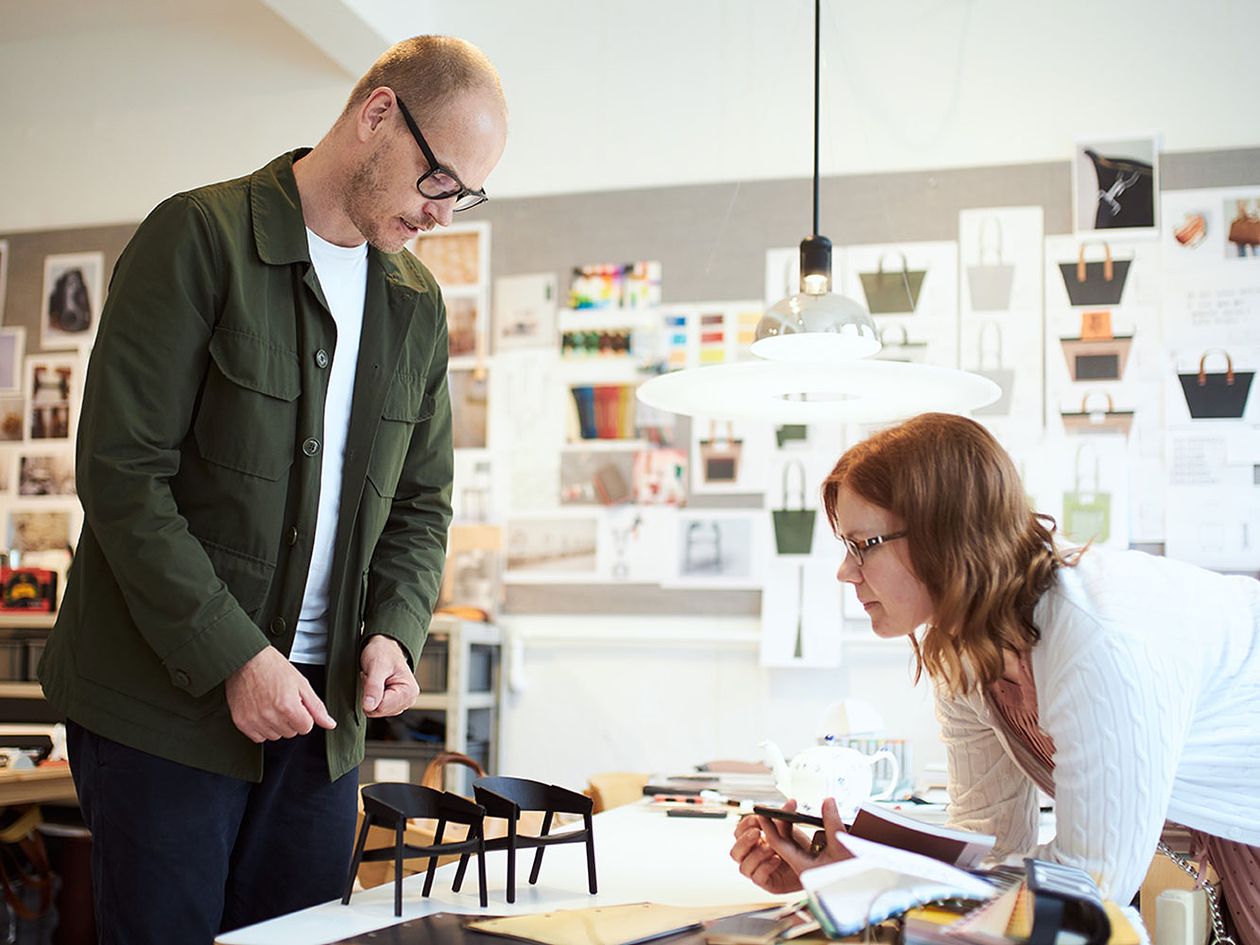 Were any product stories particularly memorable?
"Bentzen wanted the Around coffee table to have a rim to keep dishes and other items in place. During the design phase, he cut out too short a rim by accident and left a gap. It is just this gap that became the key element of the table. He made us laugh by showing that you can tip food scraps onto the floor by tilting the table.
I had already admired the Linear Steel table and bench on the glazed terrace of Muuto's showroom, and found more outside Bentzen's studio. I saw metal versions of the furniture, but it is also made of wood. The benches for this ingenious collection have been measured so that they can be tucked away under the table. So you don't get a wet bum sitting on an uncovered terrace!"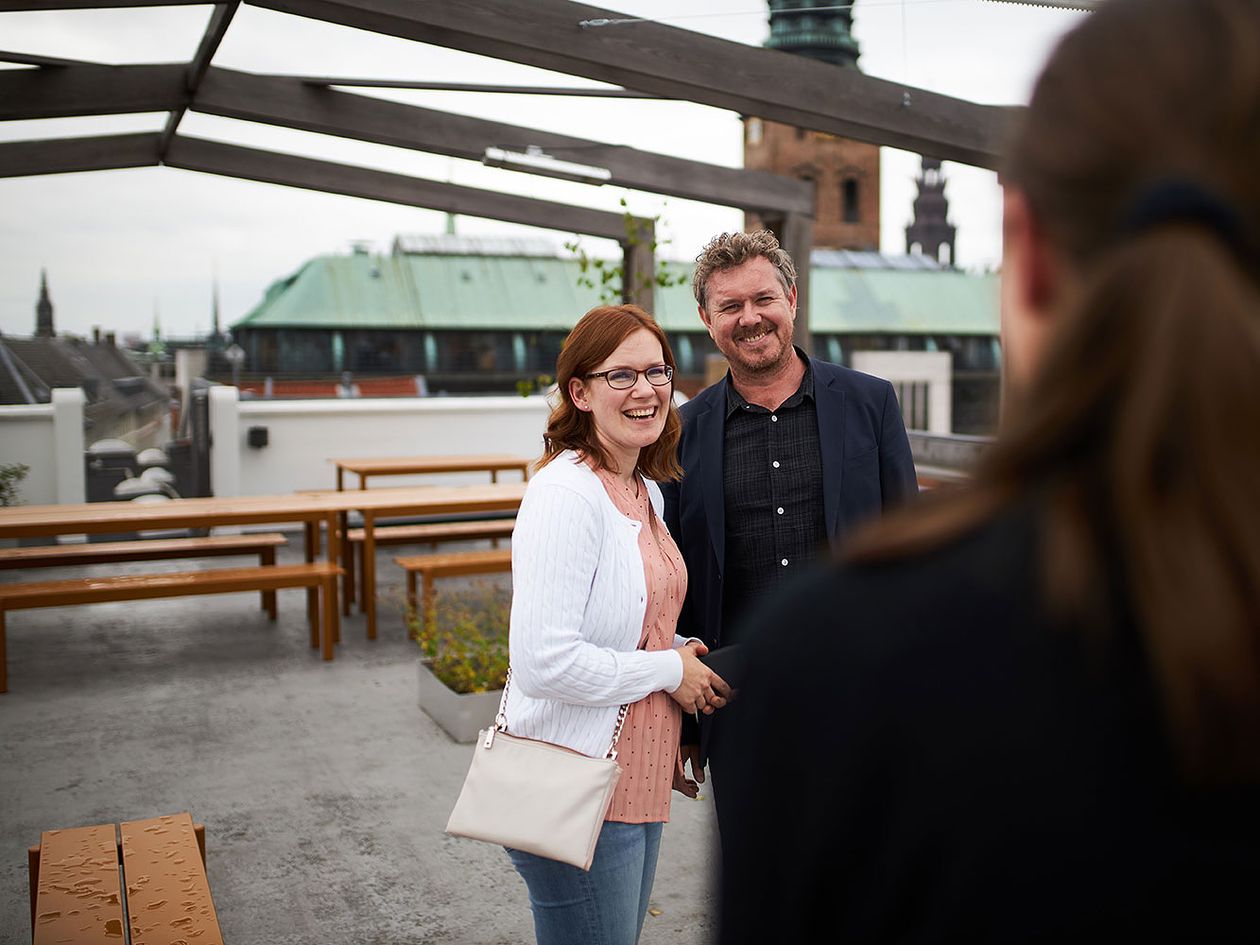 What design dreams did the Copenhagen trip inspire?
"Several dreams! My mind keeps returning to Muuto's Around coffee table and Folded shelf after seeing them 'in the flesh'. I'll probably never be able to afford an Egg lounge chair by Jacobsen, but you can always dream, can't you?"
Did anything in particular surprise you?
"Of course, the trip I won was a stroke of luck and something of a lottery win! For once, I got to rant about decor without anyone getting tired of my analyses – or shouting for help from 'Mom'. I aimed to immerse myself in a two-day design trip, and that's just what I did. My heart was still racing after we returned home. My thanks to Finnish Design Shop for choosing me. And thank you to Muuto – for making me feel like a true guest of honour!"
See also:
• All Muuto's products >
• Products designed by Thomas Bentzen >
• Anderssen & Voll: Great design requires occasional friction >
Editing: Sabiina Aalto and Mikko Vaija Photos: Anders Elmshøj and Muuto