Furniture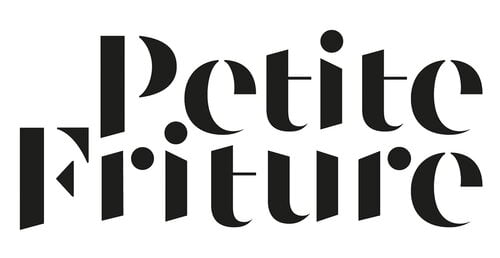 Petite Friture | Furniture
Petite Friture is a French design company that was founded by Amélie du Passage in 2009. Petite Friture's aim is to promote young talents and design together with them a collection of objects, lights and furniture that creates "vibration" and helps to savour the everyday life. The elegant and cheerful collection includes designs from creatives such as Pierre Favresse, Claesson Koivisto Rune, Daniel Emma, Sam Baron and Andreas Engesvik.
This brand has collaborated with: Daniel Emma , AC/AL Studio, Pierre Favresse, Constance Guisset, Vaulot & Dyèvre, Tom Chung, Studio BrichetZiegler, Studiopepe, Samy Rio, Jumbo, Pia Chevalier
111 products
Find the finest Nordic furniture for your home
Welcome to Finnish Design Shop, the ultimate online furniture shop for Nordic design pieces that will elevate your home decor to new heights. Our handpicked furniture selection showcases the latest trends and timeless classics from Scandinavia and beyond.
Characterised by simplicity, minimalism and appreciation for nature, Nordic designer furniture effortlessly blends form and function to create visually stunning spaces that are also highly practical. Our selection of Scandinavian furniture brings warmth, tranquillity and a touch of effortless elegance to any space. Embrace the essence of Scandinavian design with our range of Nordic furniture brands including HAY, Vitra, Artek, Muuto and Audo Copenhagen.
Elevate your interior with modern designer furniture
Update your home with our exquisite range of modern designer furniture, carefully selected to add personality and character to your home. You can enjoy furniture designs by cherished mid-modern designers, such as Alvar Aalto, Charles & Ray Eames and Hans J. Wegner, as well as more contemporary names like Ronan & Erwan Bouroullec, Cecilie Manz and Patricia Urquiola.
Crafted from enduring materials like wood, glass and metal, our tables and chairs serve as versatile gathering spots, perfect for creating memorable moments. High-quality sofas offer a cosy retreat for years to come, and carefully designed beds complete your bedroom oasis with grace and elegance. Stay organized and clutter-free with our thoughtfully crafted shelves and storage furniture, designed to enhance functionality in homes, offices and public spaces. We also cater to outdoor living with a wide selection of patio furniture, allowing you to extend your sense of style to your exterior spaces.
Explore a sustainably curated selection of furniture online
At Finnish Design Shop, we take pride in curating a diverse and carefully selected range of furniture for the home. At the heart of our furniture curation is our love for exquisite craftsmanship and commitment to sustainability. We strive to deliver exceptional furniture that not only meets your desires but also supports a more sustainable future.
When you choose to buy furniture online from our selection, you can shop with confidence, knowing that we prioritize quality, customer satisfaction and seamless shopping experiences. Our dedicated Customer Service is always ready to assist you with any inquiries or concerns you may have.
Fresh inspiration for furniture shopping
Our online publication, Design Stories, is bursting with captivating reads for those passionate about design and home decor. And that's not all – you can also discover new inspiration for your furniture shopping adventures. Dive into our world of designer furniture and soak up the inspiration!
• Dictionary of Nordic design: Artek >
• Say hej to String System, a design icon from Sweden with (almost) no limits >
• Furniture designer Tapio Anttila: "I always have my antennae up" >
• Nordic design in Asia: Bella Koh is drawn to organic forms and natural materials >
---