Alessi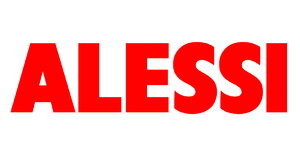 Alessi
Alessi is an Italian design factory which is renowned worldwide for its stylish products. Alessi is a family run company and was founded by Giovanni Alessi in 1921. His son Carlo was the first designer of the company and his products have become classics in the field of kitchenware. The company is now run by descendants of Giovanni Alessi but the same high quality and innovativeness still characterize Alessi's products.
Alessi has always considered itself more of a research laboratory in the applied arts rather than simply a manufacturer – a trend and lifestyle leader. Alessi does not employ in-house designers and prefers to work with independent and external talents who remain free from corporate influence. Today Alessi is considered the worldwide leader in tableware, kitchen and home design products. Many Alessi designs are present in the permanent exhibitions of the world's most famous museums.
In 2021, to celebrate its centennial anniversary, Alessi launched the Alessi 100 Values Collection.
This brand has collaborated with: Eero Aarnio, Marcel Wanders, Enzo Mari, Stefano Giovannoni, Jasper Morrison, BIG-GAME, Philippe Starck, Patricia Urquiola, Michele De Lucchi, Ufficio Tecnico Alessi, Michael Graves, Richard Sapper, Alessandro Mendini, Giulio Iacchetti, Frédéric Gooris, Anna & Gian Franco Gasparini, Campana Brothers, Guido Venturini, Mario Trimarchi, Laura Polinoro, Paolo Gerosa, William Alsop, Federico Grazzini, Ettore Sottsass, Achille Castiglioni, David Chipperfield, Carlo Mazzeri, Anselmo Vitale, Luigi Massoni, Valerio Sommella, Jim Hannon-Tan, Michel Boucquillon, Massimo Giacon, Marcello Jori, Aldo Rossi
Some popular Alessi products: Alessi kettles and coffee makers
195 products