A comfortable lounge chair invites you to relax and spend quality time outdoors. Enjoy morning coffees, reading moments, and endless summer evenings in the sun, and choose your favorite design chair to the patio, terrace, or balcony!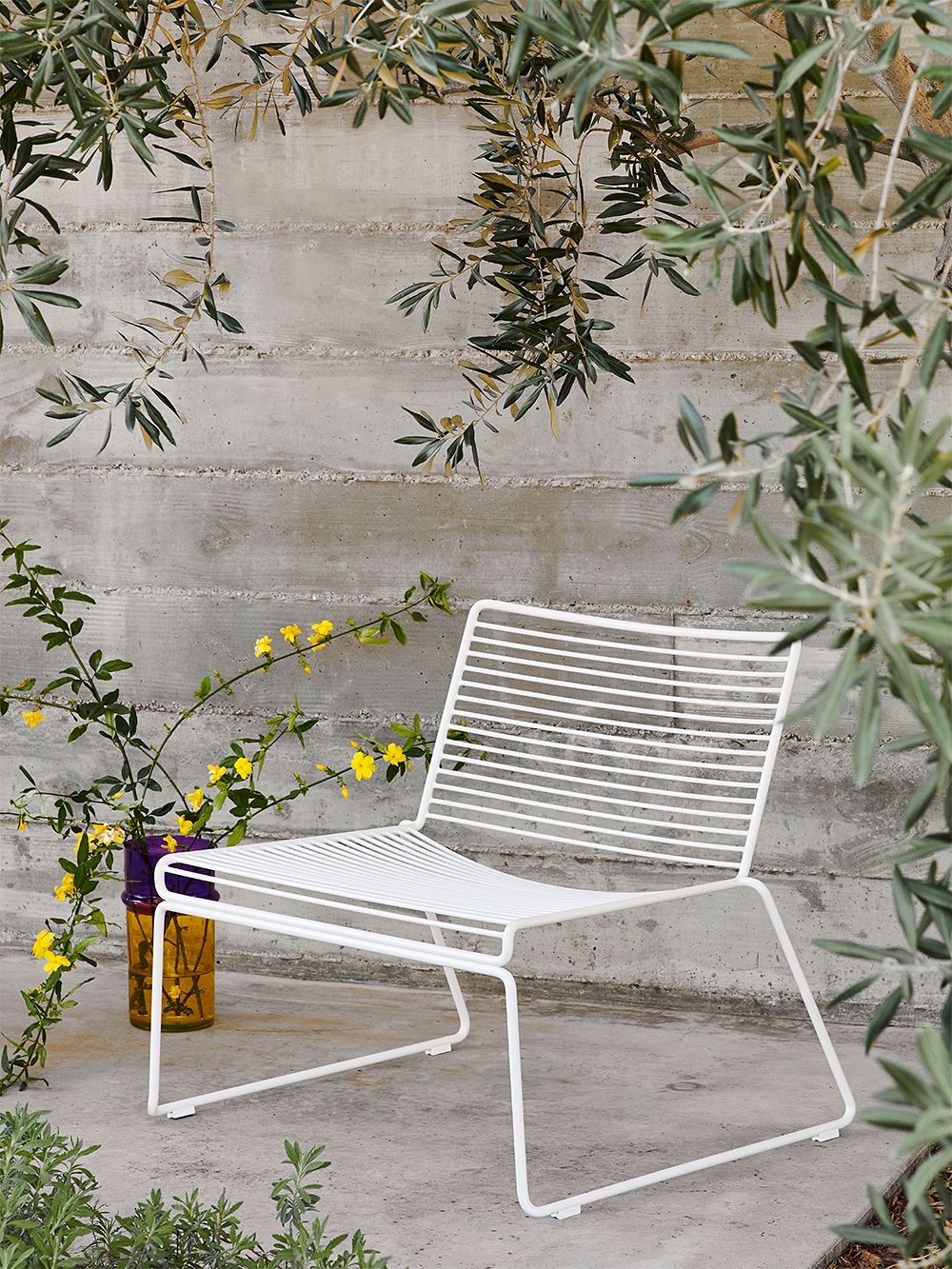 Hee lounge chair
HAY's minimalist design classic, Hee, is designed by Danish Hee Welling. The sturdy and contemporary lounge chair is made of galvanized and powder-coated steel, making it suitable even for demanding weather conditions. What's more, the flexible chair can be also used indoors in the reading corner or as the companion of the sofa, for example.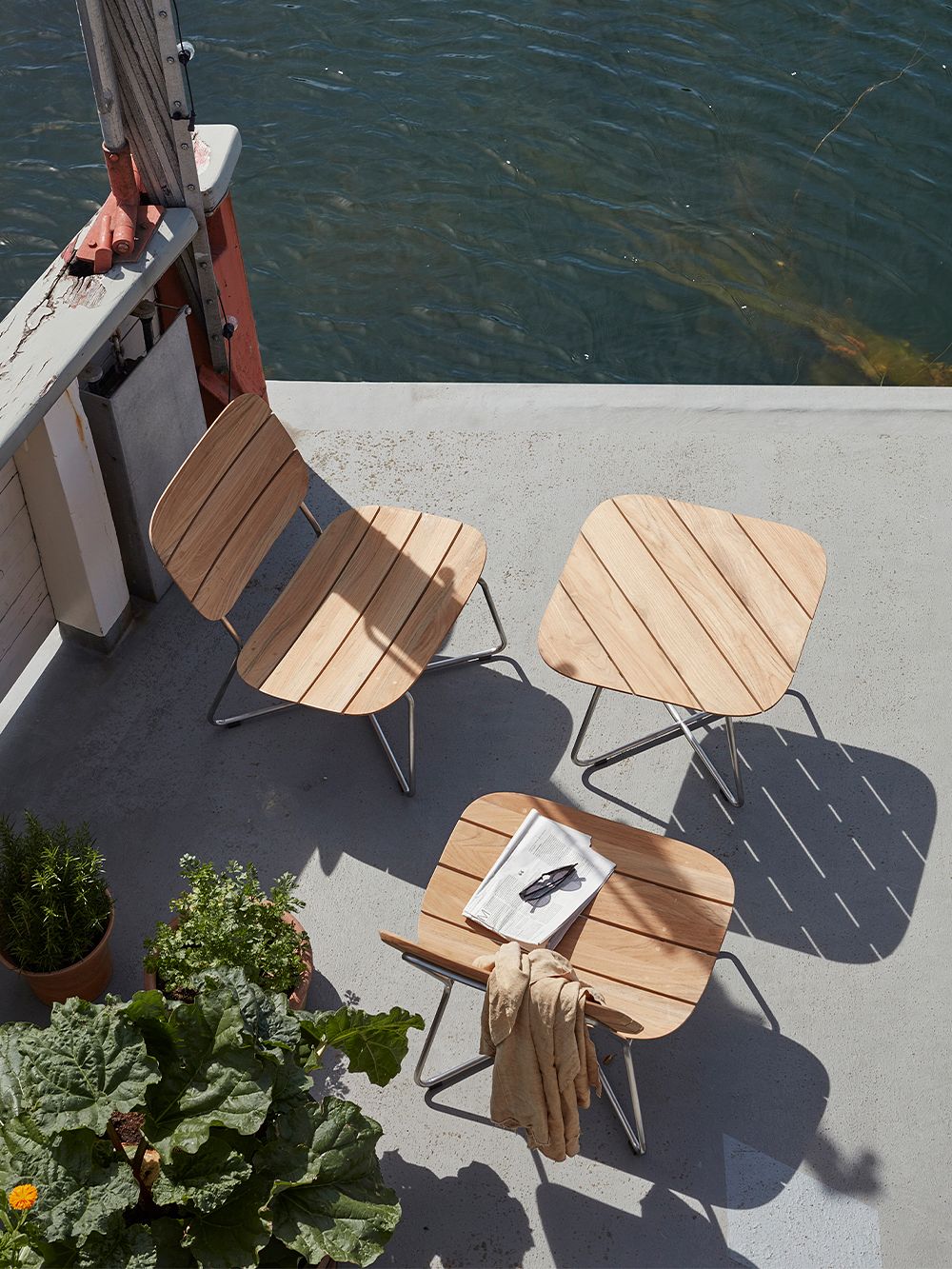 Lilium lounge chair
The small balcony or terrace needs petite furniture – without compromising on comfort. Skagerak's Lilium chair guarantees a pleasant sitting position whether you are reading a book or enjoying ice cream. The wooden garden furniture in the Lilium collection is made of stainless steel and natural teak, which patinates beautifully over time.
• Skagerak's Lilium lounge chair >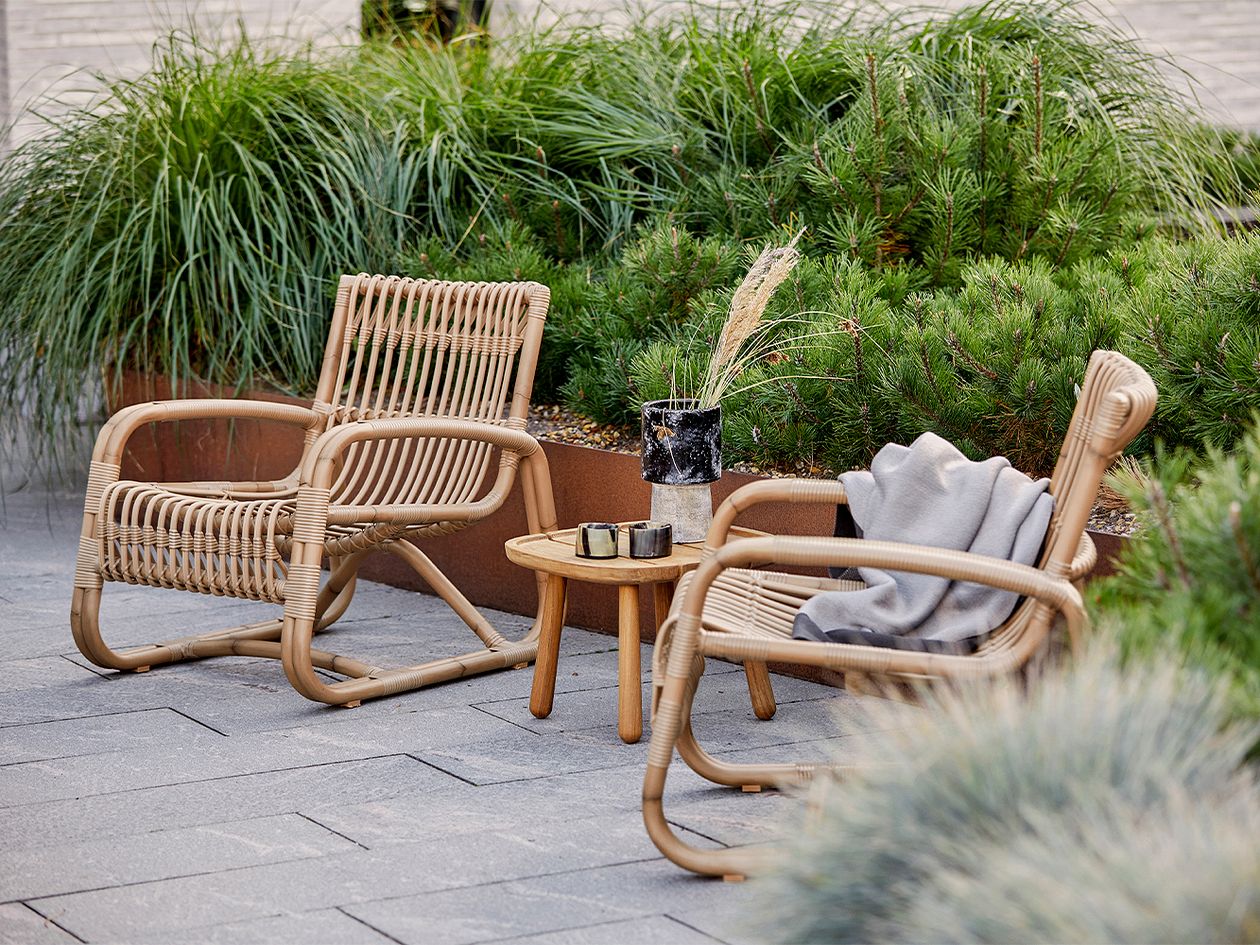 Curve lounge chair
Rattan adds a cozy and warm twist to the terrace. Cane-line's Curve lounge chair is made using the brand's synthetic rattan-style material, which is not only low-maintenance but also very durable even in fickle summer weather. The chair designed by Johannes Foersom and Peter Hiort-Lorenze can be placed indoors when autumn arrives.
• Cane-line's Curve lounge chair >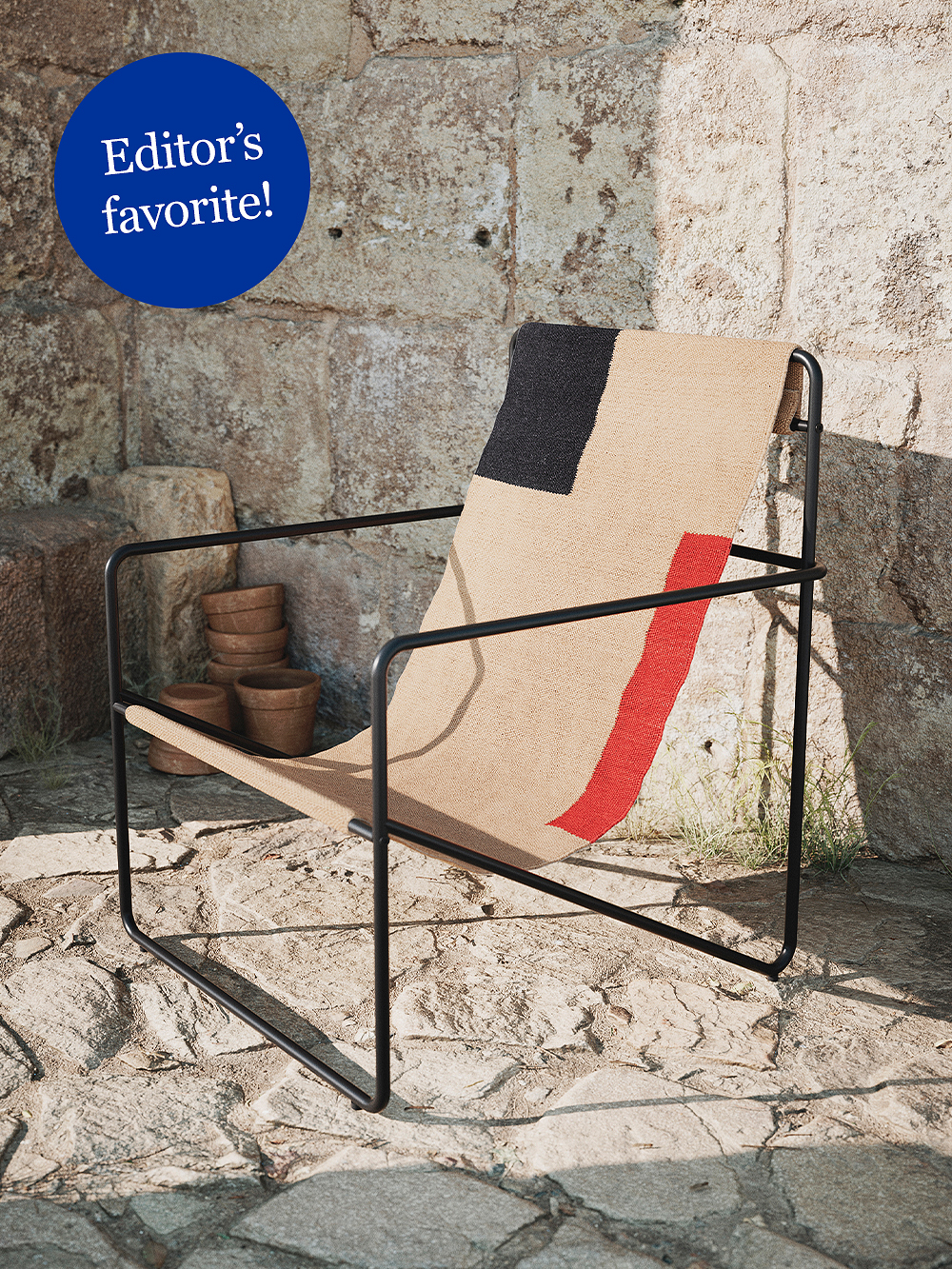 Desert lounge chair
The classic garden furniture, the deck chair, takes a modern shape with Ferm Living's version – the Desert lounge chair invites you to relax and enjoy the summer days. The sleek, metal-framed patio chair is equipped with a seat made from recycled plastic bottles, which resembles a soft cotton fabric and is easy to keep clean.
• Ferm Living's Desert lounge chair >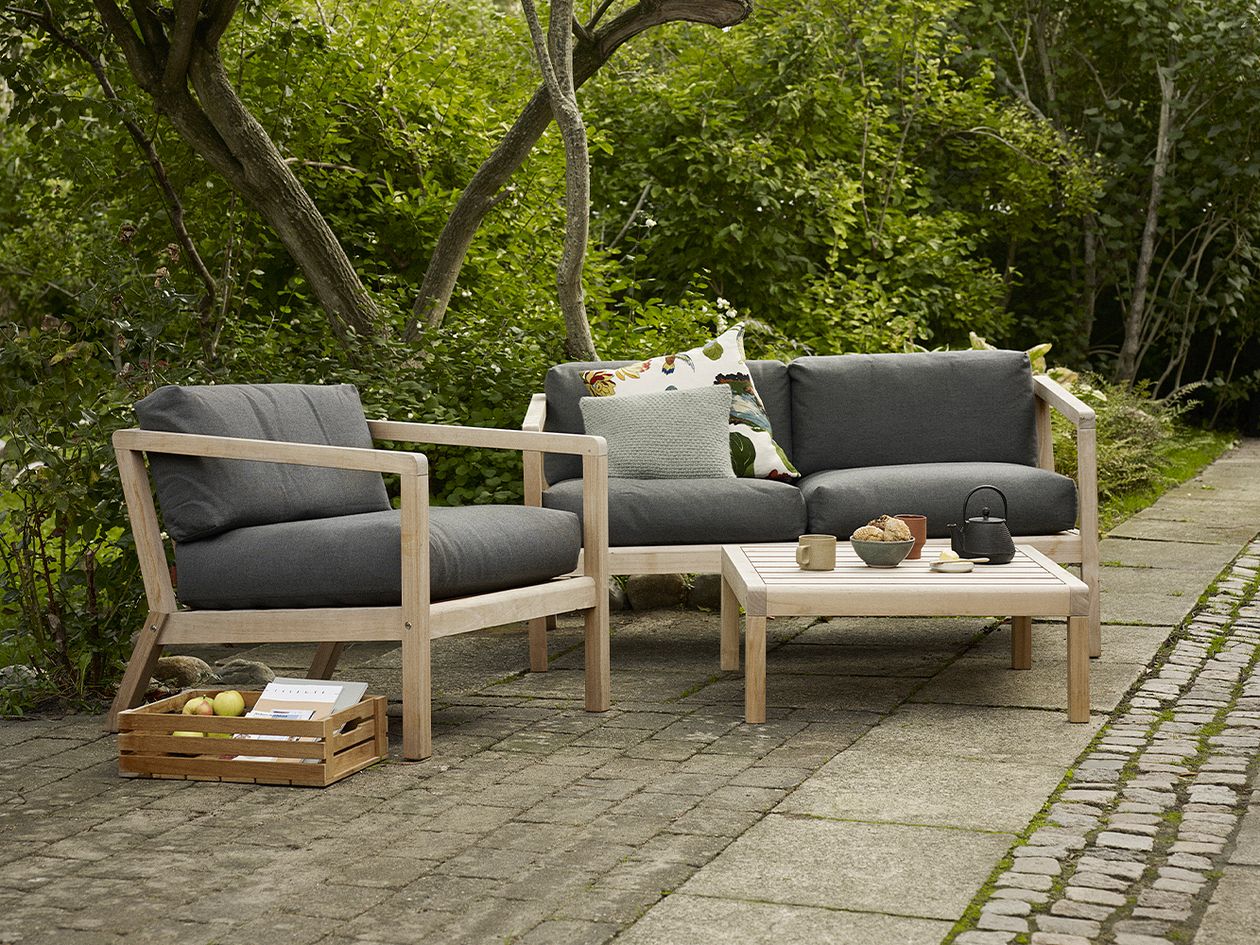 Virkelyst chair
Skagerak's Virkelyst chair beats many indoor furniture with its seating comfort! The chair, consisting of a teak frame and plush cushions, wraps you into a gentle embrace and effectively resists both water and dirt. For a larger yard, combine the armchair with the sofa of the same series.
• Skagerak's Virkelyst chair >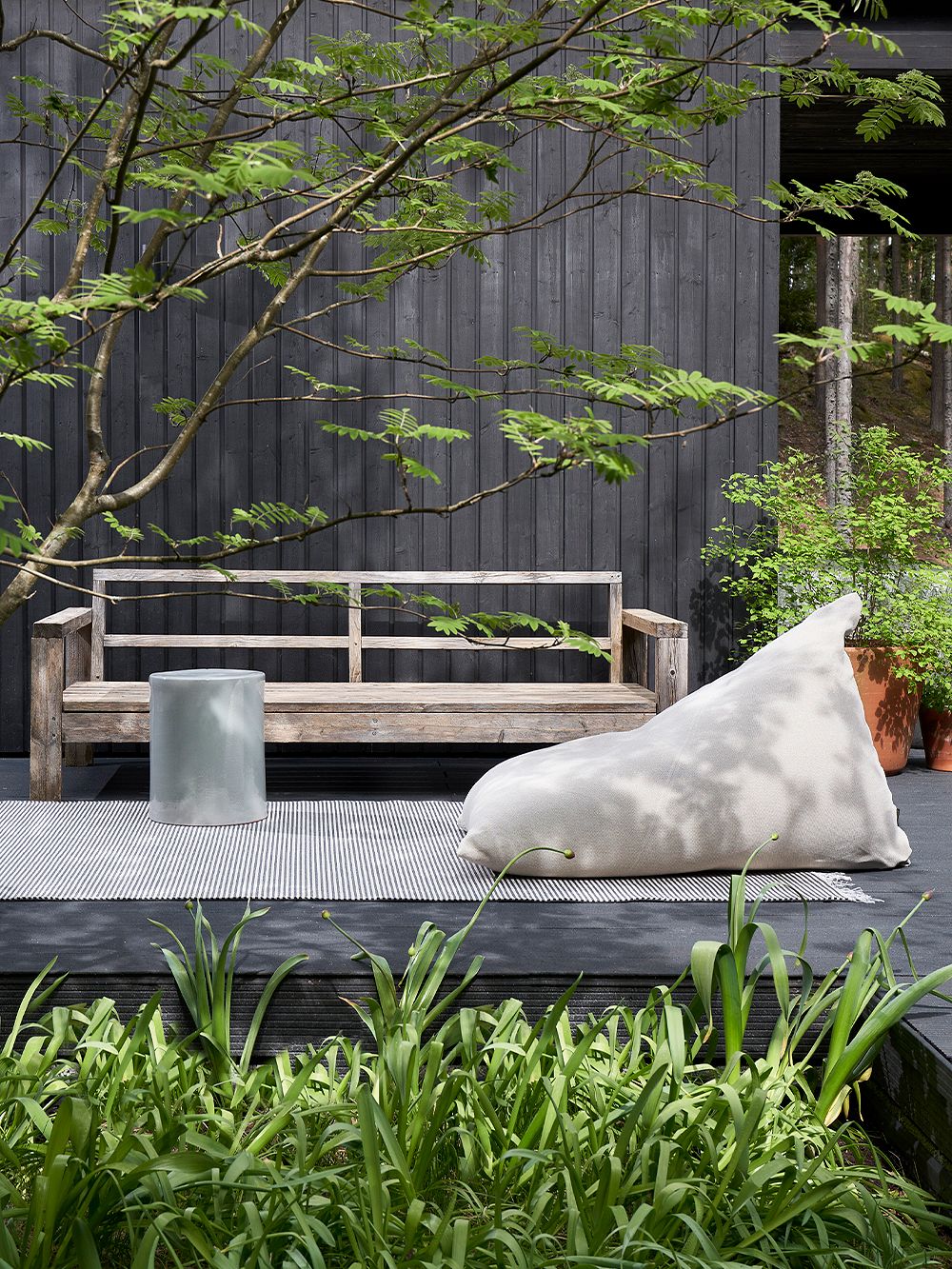 My Outdoor beanbag chair
Needing an even more relaxed setting? Woodnotes' My Outdoor beanbag chair takes casual lounging to a whole new level. The super-soft but sturdy beanbag allows for great sitting positions and invites you to enjoy it for hours. The simple design and soft tone options make it the best place to relax this summer.
• Woodnotes' My Outdoor lounge chair >
Exterior Renoir swing chair
Long and light summer evenings can be enjoyed on Sika-Design's Exterior Renoir swing chair, which can be hung to the terrace, balcony, or a sturdy branch of a tree. Coming with a soft seat cushion, the swinging experience is even comfier. The furniture in the Exterior collection has been transformed for outdoor use and will delight for years to come.
• Sika-Design's Exterior Renoir swing chair >
See also:
• All outdoor lounge chairs >
• The Summer Shop at Finnish Design Shop >
Text: Sarianna Määttänen Images: Manufacturers