Bathrooms are no longer just for washing oneself. Transform yours into an inviting home spa with natural materials, green plants, fragrant candles and pretty but practical bathroom accessories.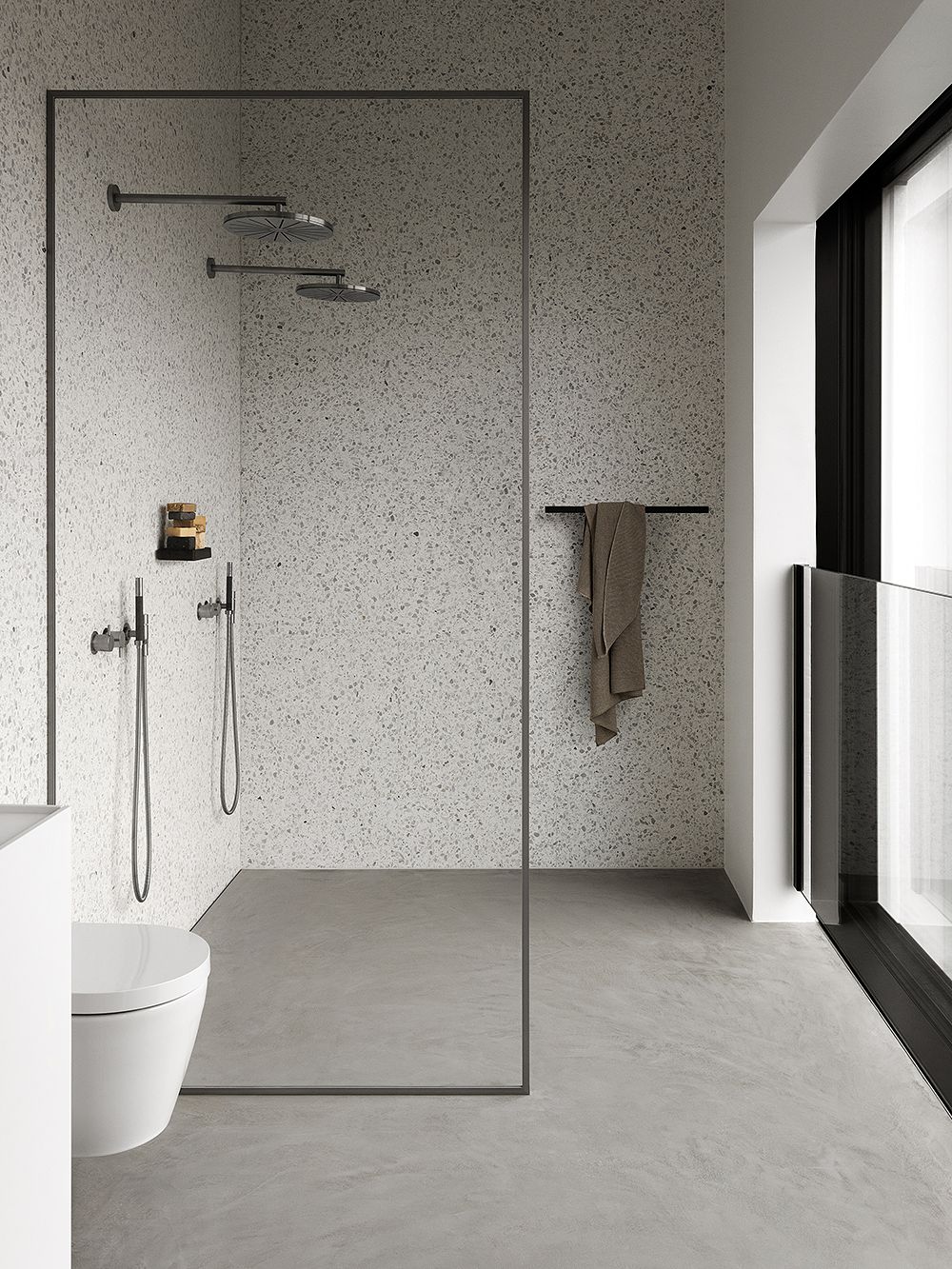 Add a hint of luxury
Marble, terrazzo and stone countertops are highly durable and give the room a hotel-like luxurious look. Instead of tiles and countertops, you can decorate your bathroom with accessories made of marble, such as shower shelves, soap dishes and candle lanterns. Select premium quality products and they will bring you joy for a long time. Menu's shower tray in black or white marble is a timeless choice emanating luxury.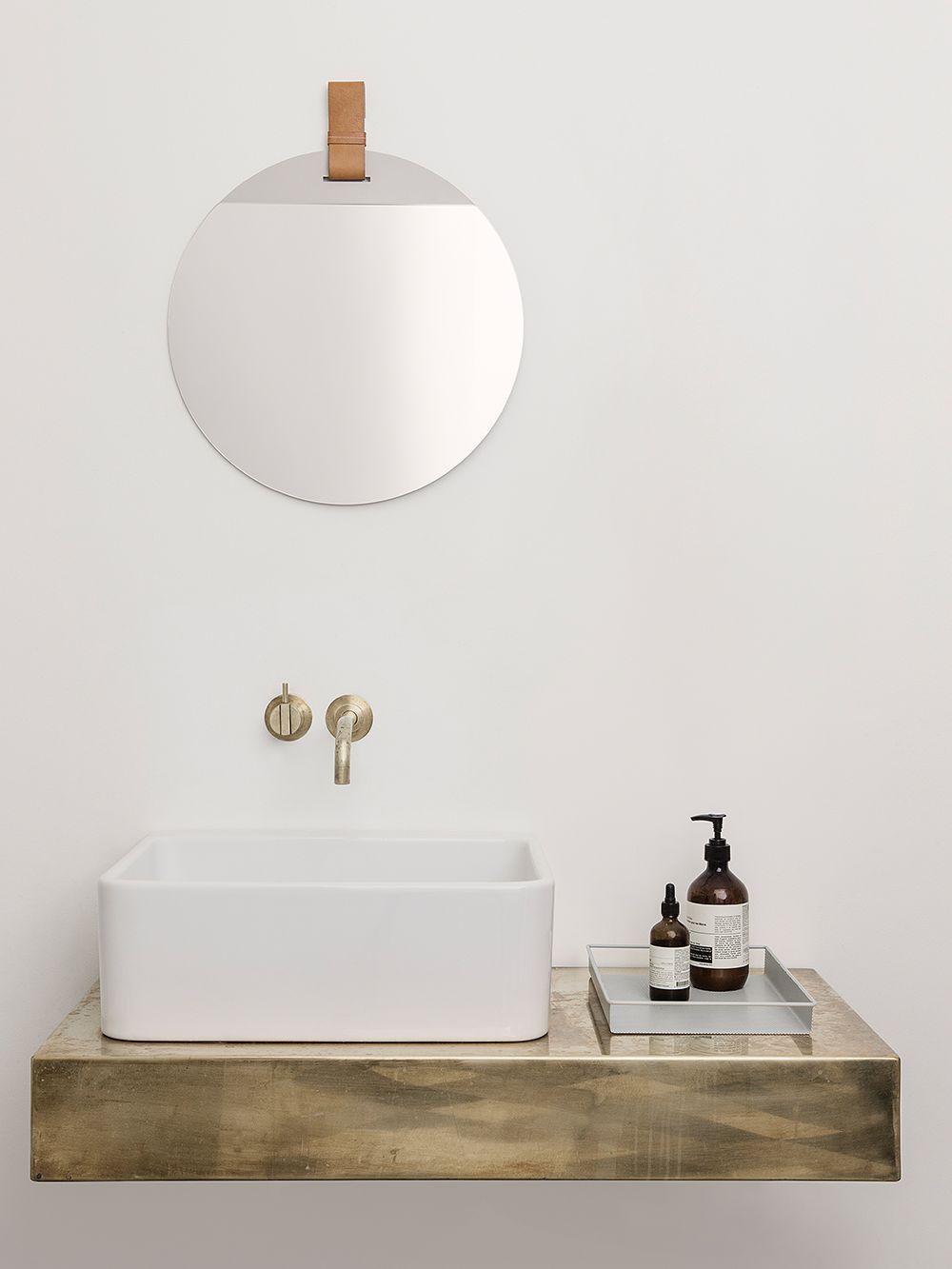 Mirror mirror on the wall…
Replace the traditional mirror cabinet with a minimalistic mirror. A beautiful mirror is like a work of art, giving a personal touch to your bathroom. The round, frameless Enter mirror from Ferm Living features a powder-coated metal top with a convenient leather buckle for hanging.
• Ferm Living's Enter mirror >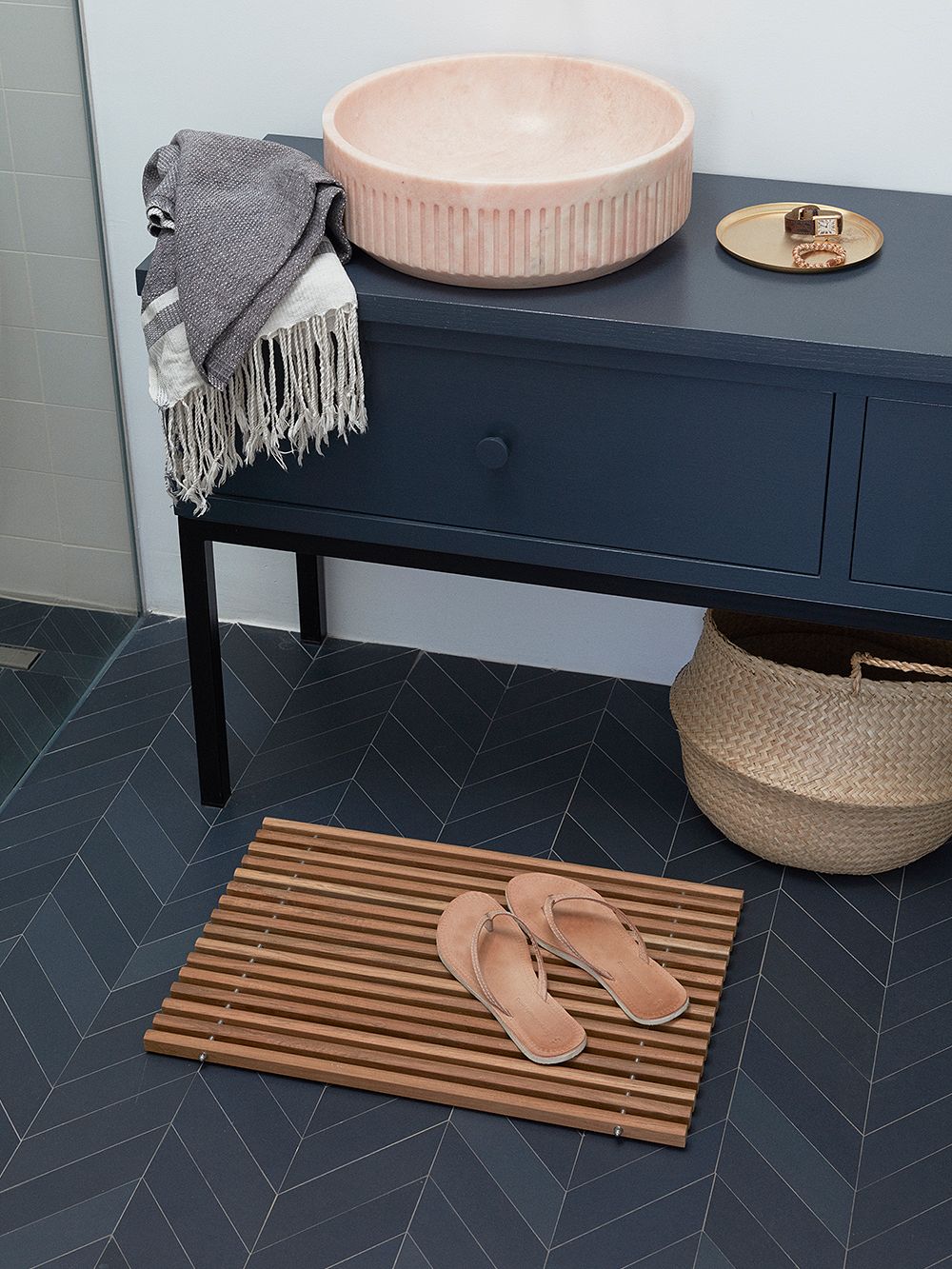 Soften with wood
Wood gives a natural feel to the bathroom, and it is warm under your feet. Skagerak's Dania mat is ideal for the sauna dressing room or bathroom. Water will run through the wooden slats to the floor, and teak wood improves over time like a good wine.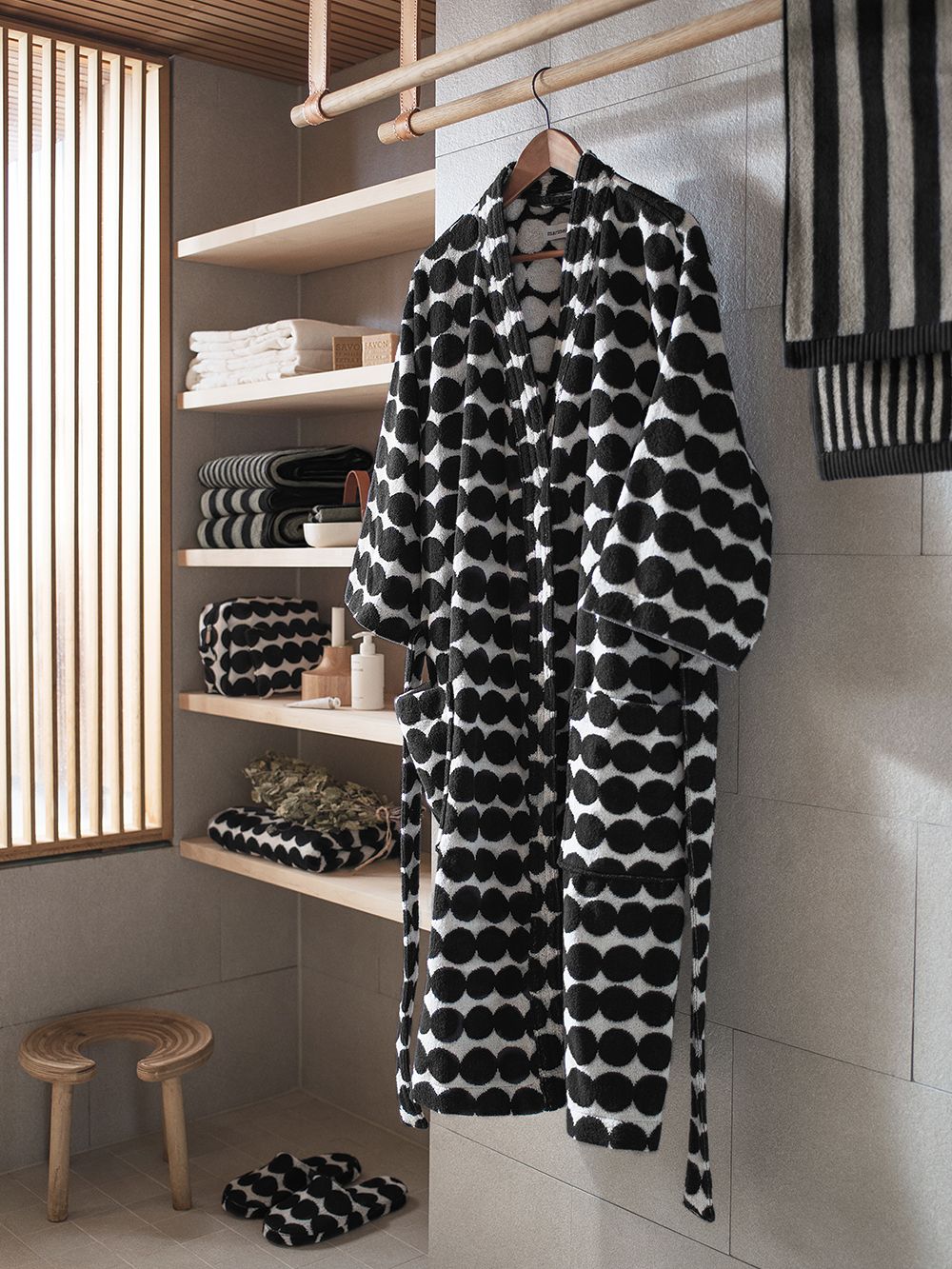 Natural beauty
Use minimalist hooks for hanging soft bathrobes and towels made from natural materials. They feel comfortable on the skin and soften the look of the entire bathroom. Marimekko's luxuriously soft Räsymatto bathrobe is made of 100% high quality cotton and comes with large pockets.
• Marimekko's Räsymatto bathrobe >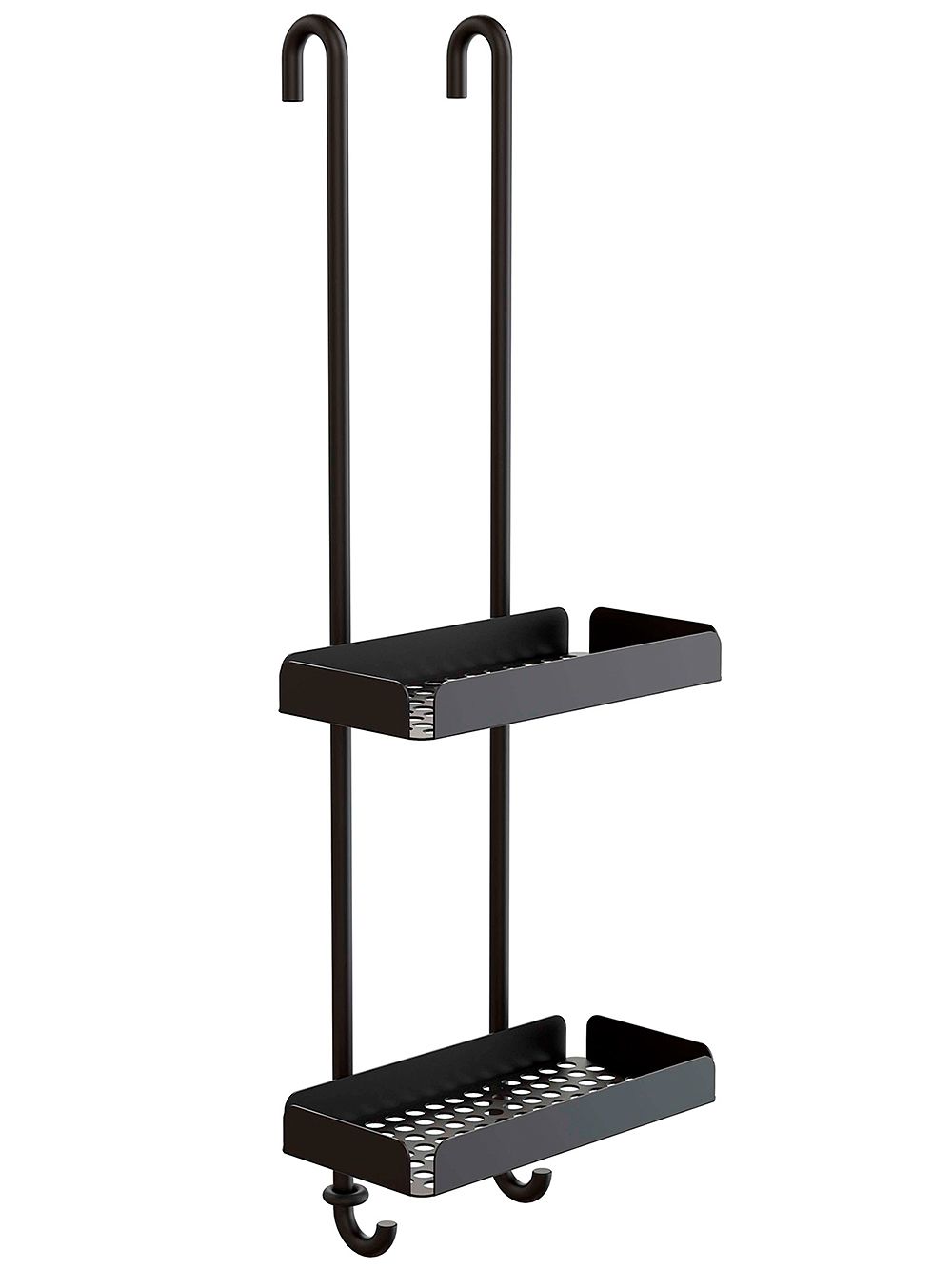 Combine with a vision
Sleek tiles create a canvas-like background for beautiful bathroom accessories. A toilet roll holder, toilet brush and wastebasket of the same series give the bathroom a uniform, balanced look. Danish Frost's Nova2 shower shelf can be hung on the shower-room wall. It is moisture proof, suits any decor and highlights your shampoos and shower products in their pretty liquid dispensers.
• Frost's Nova2 shower shelf >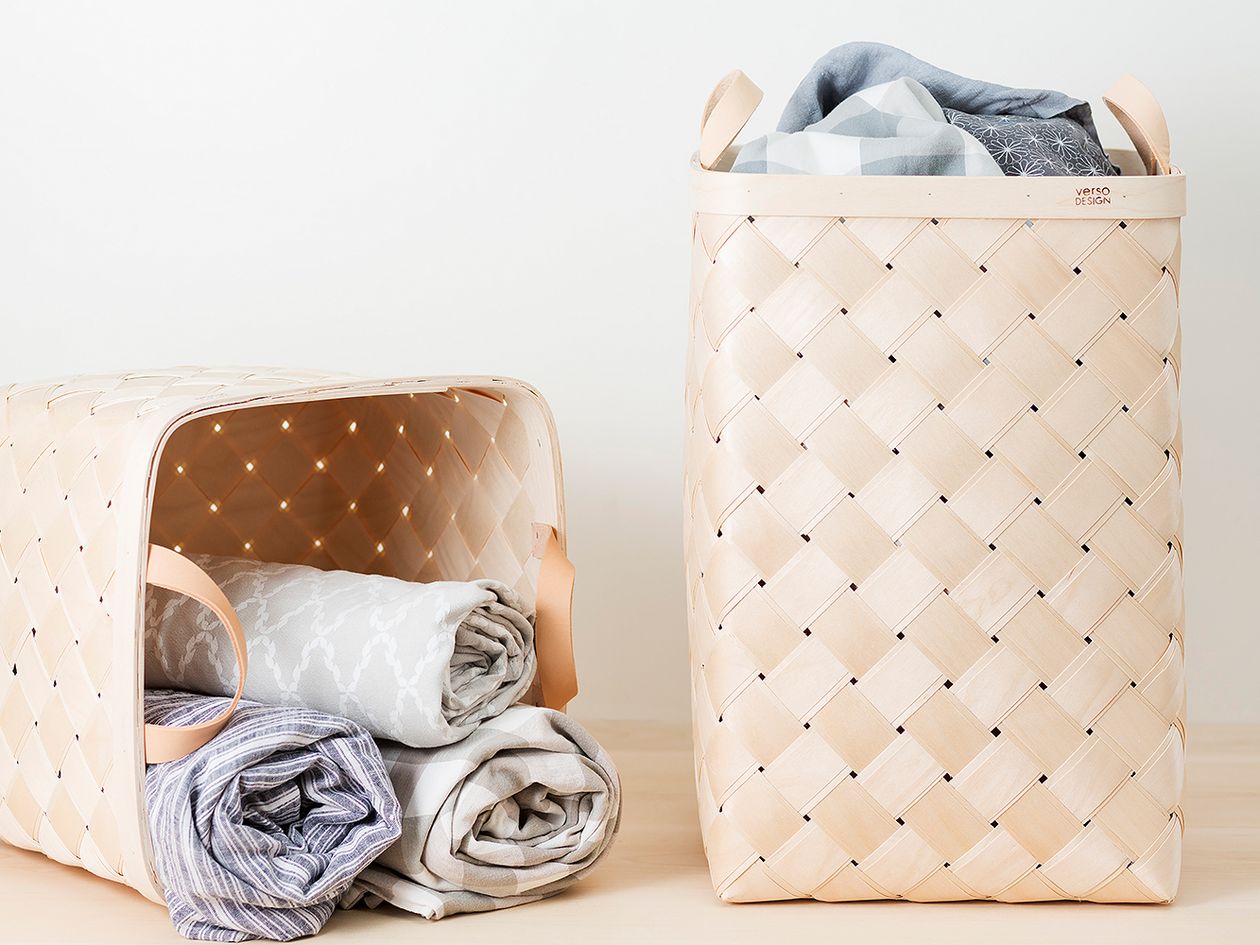 Beautiful storage
Hide detergents, laundry or clean towels in woven baskets. Verso Design's birch baskets are ideal also for small bathrooms. To save even more space, go for the lidded designs and stack them on top of each other.
• Verso Design's Lastu birch basket >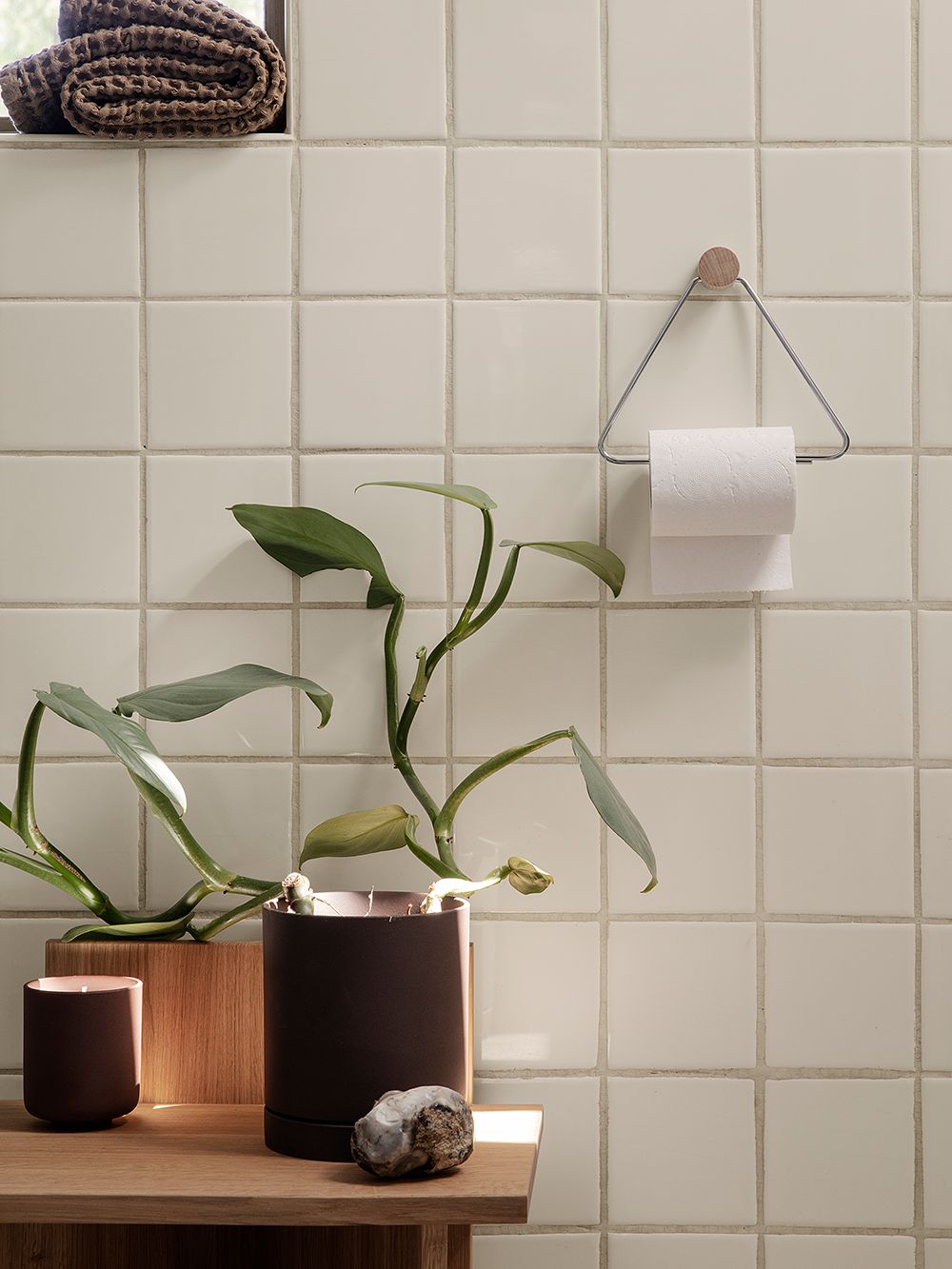 Adjust the mood
If your bathroom has a window, consider adding some green plants – they will thrive in the humid air and give the space a spa-like feel. Also, light some candles instead of electric lights for a soft and relaxing atmosphere in your bathroom. The Sekki soy wax candle by Ferm Living, cast in an unglazed ceramic pot, has a subtle scent of fig.
• Ferm Living's Sekki scented candle >
See also:
Text: Riikka Väänänen Images: Manufacturers