Pedrali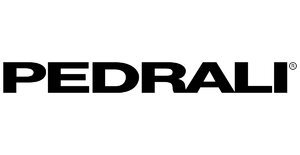 Pedrali
Italian Pedrali's high-quality tables, chairs, furniture, and lamps have been decorating cafés, restaurants, and homes for decades. The company was founded in Palazzolo Sull'oglio in the province of Brescia, where Mario Pedrali opened a small workshop in 1963. At first, Pedrali produced wrought iron seats for outdoor spaces, but since the seventies the company has collaborated with both Italian and foreign architects and designers, specialising in more industrial production.
The company, which started as a family business, still manufactures all its products in Italy, using high quality and high-value materials ranging from metal to plastic and wood. During the production process, special attention is paid not only to the materials and raw materials used but also to the optimisation of resources, waste management and emission control.
The company is managed by Mario Pedrali's children Monica and Giuseppe. Pedrali employs hundreds of people. In 2011, the company won the Compasso d'Oro award for the Frida chair designed by Odo Fioravanti.
This brand has collaborated with: Eugeni Quitllet, Odo Fioravanti, Patrick Jouin